Christine finally got around to opening the box that contained the Underwood typewriter I sent her just before Halloween of 2021. There was a bag of black spiders inside. I made her open this box – while we were on the phone! We had a real bad falling out over this box – that sat in the hallway outside her appartment on Carmine Street – in the heart of Greenwich Village.
"You got to bring it inside and set it by your only window on the world, and type five words! This way I can honestly say in my massive blog – you are a Bohemian Writer of the Village! We're not going to live forever. Ricco is the Last of the Village Street Artists. It doesn't matter if he's real famous."
Rico Fonseca died last week. He walked out of the Big Apple into that Incan Light he talked about, and rendered in his work. Turns out – he needed a roof job – too! Rico painted Rock and Roll bands. According to Peter, Bill Graham and Christine were lovers. When the Tower of Power played at the Bottom Line, Bill contacted Christine and they sat in the front row in 1989. Two years later, Bill is dead.
Last week I almost got Christine to get a smartphone so she can join the billions of us living beings in the New Communications Network – but she failed to follow my instructions – as usual. Once she got the Underwood out of the box, she is asking me how she opens it?
"What? The box?"
"No….the typewriter!"
"There are buttons on the side!"
"Got it!"
I told Christine once she had a smartphone I can show her how we can see each other when we talk – and show each other our cat! We have had three thousand phone calls since 1994. The last time we saw each other was 1985. When I got angry at her eighteen months ago, I told her Jake Feinberg wanted her, Peter, and I on his radio show. He may have contributed to Ken Babb's autobiography 'Cronies'. Christine got mad. I told her she did not want to be in Jake's books because they are a recitation of famous folks, mostly musicians. I got story books going here!!! Stories!
Two weeks ago I told Peter Shapiro life is about .Lost Prestige – and the return of the Parodical Son. I want to go to Belmont with Christine and show her my families lost prestige, which dovetails nicely with her families lost prestige. This prestige comes to us via an old crystal set. It is -very faint. We Hippies invented a new way of communicating. We made psychedelic crystal sets!
I never met Mr. Fonseca who will be honored on June 3rd. I don't think Christine can make it, or – Johnny Evil, the worst white slide blues guitarist in the world, that cane to Wilkes-Barre in our story….The Roof Job. Feel free to play 'Can I dedicate' by the Loading Zone, to go with a video of Rico's artwork, artwork that Fonseca wheeled out onto the Streets of New York in a wedge-shaped juggernaut, and dare hung his art on a old fence. Rico had guts! On the news last night I heard about young people who are ending their lives because they can't put down their smart phones – and have a life! Play both videos at the same time, but, turn down Rico's word. Behold, this is The Scene a thousand Village Artist's – recall – with found memories. They salute you….Rico Fonseca!
John Presco
"Hello Rico. I have known your neighbor Christine Wandel for 55 years. I am writing a book and a series about Christine's musician friends helping her put a new roof on her house in Wilkes-Barre. Do you want to be in our show? My friend says there is new roofing material in the house you sold her. Do you know how it got there?
https://www.kniffenfuneralhome.com/obituary/Rico-FonsecatheArtistofGreenwichVillage
Obituary
"A Colorful Life" – Rico Fonseca, a brilliant artist known for his vibrant and unique artwork, passed away peacefully on May 8th 2023 in his home in Wilkes-Barre, PA. Rico's life was a symbol of resilience, hope, and creativity. Born in Lima, Peru, Rico developed his artistic talent at a young age and dreamed of becoming a world-renowned artist. With only $25 in his pocket, he hitchhiked his way up the Pan-American Highway and arrived in Miami three months later. Rico's journey was a testament to his courage, his resilience, and his unwavering faith in his dreams.
Rico was an iconic figure, with thick curly hair and colorful beanies he became known as the artist of Greenwich Village. For over 50 years, he sat by Washington Square Park in NYC, selling his artwork and inspiring others with his unique style and vision. From painting on driftwood on his way to America, to making murals in New York city, Rico Fonseca has left his mark on this world. His artwork graced the pages of many newspapers and magazines, including The New York Times and Playboy, and his pieces were admired by famous people, including Jimmy Carter, Gerald Ford, and Ronald Reagan.
Rico's legacy will continue to inspire us all to live a life full of color, creativity, and hope. He is survived by his only child Fabian Fonseca and step children, Donya, Gary, Byron, and Debbie, Casey . Rest in peace, Rico. You will be deeply missed.
Calling hours will be held on Saturday, June 3rd from Noon til 3:00PM at Kniffen O'malley Leffler Funeral & Cremation Services, 465 S. Main Street, Wilkes-Barre.
To send flowers to the family or plant a tree in memory of Rico Fonseca, the Artist of Greenwich Village, please visit our floral store.
Artist of Greenwich Village Rico Fonseca By http://www.roadjournal.com/NY/rico.htm – YouTube
Rico Fonseca – Greenwich Village Artist Photo Gallery by Hubert Steed at pbase.com
Take The Vow of The Nazarite | Rosamond Press
My La La Dance Movie 3 | Rosamond Press
P. long live the gourdmobile originally invented 50 years ago
G. I want to write book about you called Kid Boston. Hippie Pulp Fiction. The cover will have you ad black girfriend stepping over Neil Cassidy on way to a gig.. Chris needs new roof so Im going to author 18 hancock street a poe like novel. Full of woe and gore. Time to cop out while we can. Gourdmania. Cassidy went to Mexico to find Gourdzilla.
P I may need you to do some rant poetry while my group nutsack plays quetly behind you.
G I wrote a poem about Christine watching me do a painting in from of kenny reeds jazz band. We did jazz and poetry for four years with Izzy Whetstone. What happened to malcom and willy/
The Roof Job
Posted on December 9, 2021 by Royal Rosamond Press
The Roof Job
A Collaberation
by
Christine Wandel, Peter Shapiro, and John GREGory Presco.
Copyright 2021
ALL RIGHTS RESERVED
For months I and Peter Shapiro have been bantering about an idea for a musical called 'The Roof Job'. Christine Wandel needs a new roof that the dude she bought her house from, may be responsible for. Ricco had bought new roofing material that is still in the attic. This morning I read a war of words between the Chinese and Team Bohemia – because we Beats still got a dog in hunt thanks to the discussion I am having with two Heads that lived with me at Thirteenth Street. I think I'm going to write Congressman Peter DeFazio and see if he can get us funding to make a New Cold War Musical. In this prophetic discussion Peter says we need Star Power. A month later Christine announces she had a kid by Ruben Blades, the Champion of Latino Native Americans. On Friday the New Westside Story will premiere in theatres. We are already – on it!
Christine got close with Stefan Eins, and then they had a famous falling out. She calls him a Fake Artist, a Total Fraud. The Democrats and Republican are conducting The Fraud Wars that make Chinese Propaganda sound – IMPOTENT! I invented Johnny Evil to be the Guest Star on the Roof Job. Johnny is the worst musician that ever lived. He is – REAL BAD! He's just – FAKING IT! That Ruben suggests he should have won the Nobel Prized, and not Bob Dylan – was prophetic.
When I lived at the 'Idle Hands' commune with Nancy Hamren and the Zorthian sisters, Nan's friend Jeff came to live with us. He was the enforcer for his father's bail bond company in Sacramento. He was extremely bad-ass and made Keith and I play guitar with him – while stoned on acid! We were not very good. We had no choice. There was the real possibility he would beat us up, if we – quit!
Vincent Rosamond Rice
GREG: Sep 7. Pay attention. Ricco made that hole in Christine's ceiling when he went up in the attic to remove roofing material. I solved the riddle. My grandfather was a good friend of Dashiell Hammett and other detective writers. Rico had not time to fix the hole before Christine came home so he gaslighted her. This very long chat needs to be made into a small book. Cut and paste it then send it to me.
PETER: can do. need $1,300 startup. how about "rent a rabbi" venture – you lead the 6 month training curse.
GREG: Send me the text and I will put us next to Michael MacLure who taught poetry around the corner of the art center the Zone played at on College. This is huge. You will see why."
PETER: Sep 7. we need some name recognistion to jump star this. eins? someone from thirtheeth street who go famus. steve kupka? steve dowler? bob kridle? babananda james? harry bassett? hairy j? johnny joe? jimmy john? jumpin jimmy/ vinnie the blade? vinie the chin? ronald reagan? the donald?
A Chinese government spokesperson said the US committed 'evil crimes' against Native Americans in a bid to counter reports of genocide in Xinjiang (msn.com)
Big Box of Get Down | Rosamond Press
Posted on July 12, 2014 by Royal Rosamond Press
Katherine Wilson made a movie about Animal House that will be showing on May.
Posted on October 1, 2022 by Royal Rosamond Press
Above is a photograph of me taken in 1986. I am forty years old. You are looking at the author who wrote….The Great American Blog….that I named after my grandfather, Royal Rosamond. This pic is the official photograph of this blog's dust cover.
Below you see pics of me standing next to the model of a McKenzie Riverboat. I made a smaller model of one when I lived in Blue River. In back of me is the Mayor and City Council of Springfield. I spoke at the open meeting about the naming Franklin Street after Harry Lane in order to remove the racist history of his grandfather, Joseph Lane. The City Club of Eugene tackled this issue two weeks ago. This fits with the ZARDOZ Vortex prophecy.
There is one thing, one miracle that I can attest to….My grandfather can not believe his prayers came true, that he would have a grandson like me. No one – and they will try – can take away Royal's 'Dream Come True'. Frank Wesley Rosamond was a Regional Writer and belonged to the Mark Twain Society. He considered his books works of art. However, they are hard to read. Yesterday I discovered, why. He was inspired by…….THE BOOK!
What book? Show us…..THAT BOOK!
Bookstore to close after controversy – KOBI-TV NBC5 / KOTI-TV NBC2 (kobi5.com)
Each September, the Shakespeare Books & Antiques bookstore in Ashland, Oregon, features a banned books display featuring works such as The Adventures of Huckleberry Finn (1884) and Little Black Sambo (1937) as a means to educate visitors regarding frequently challenged and banned books. The store's owner, Judi Honoré, states that this same display has been featured for a number of years and this is the first year of any such complaints.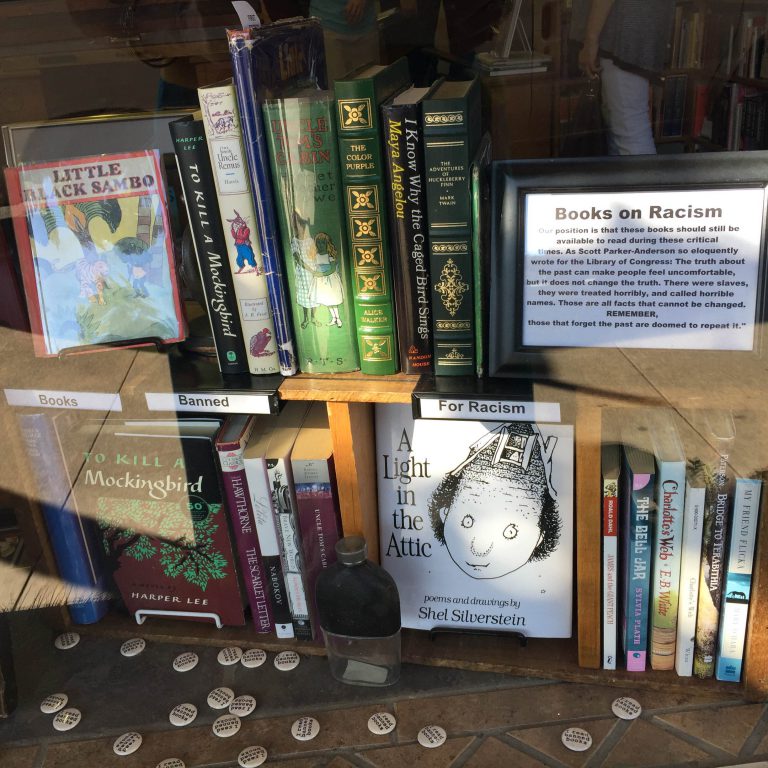 Lima Bean
by
Vicent Rosamond Rice
Copyright 2021
NOTES – for a series and movie about the Lima Bean Prophecy. I posted the following at 10:20 A.M. and listened to the video of Rico Fonseca. If I had coffee in my mouth – I would have spit it out onto my computer when Rico said;
"I'm from Lima Peru!"
I texted Peter last night and told him we have a Grail story. Tortilla Flat is a Grail story. I told Pete there was a special path of Lima beans in Camarillo that produce a magic bean that makes the affects of Chem Trails go away. If Ruben does not want to be in Lima Bean – we may have a replacement.
When Rico was put on the boat to America, his parents gave him a pot of Lima Beans and told them they are very special beans.
"Go plant them in the valley of your ancestor in California and raise a large family that will be a dyansty one day."
Did Rico listen? No. He wanted to be a Beatnik Artist in the Village where he befriended Christine and her daughter Julie. Some books, write themselves. Here is a pic of Peter and the musician, Tim O'Connor, who lived with me in a Alameda Victorian, where Peter planted gourds, as he was want to do in the backyard of all his friends. He was in the business of making Kalimbas. Ijust posted this on Rico's Facebook;
"Rico! I too am a artist. I taught my sister how to paint and she became world famous. I just listened to your video again, and am amazed to learn you are from Lima Peru. The Mayan gods have been good to you. They bid you to be extra kind to Christine and Julie. You Villagers are going to be in my story."
FLASH! Peter Shapiro and I just exchanged these messages:
PETER: 11:03 A.M. Dec 13, 2021. "ill back a "back to the 60's" festival on my campgrounds.
Posted on December 31, 2021 by Royal Rosamond Press
She was known as the Cat Lady and owned many cats, who must have freaked when she wore her dead ermine shawl. My friend, Christine Wandel was known as the Cat Lady of Greenwhich Village. She met with her daughter and grandsons yesterday, and told me she would tell them Ruben Blades is the father of Julie. She finally gets it, that there is a market for books about steaming hot relationships of Bohemian Artists and Performers. I told her her grandsons will google Blades on their phones the minute they hear The Good News, then text their friends. Alas – they are players!
I see Valerie as a Kilgore Trout. I'm offering my services as a book cover illustrator.
VRR
Posted on November 19, 2021 by Royal Rosamond Press
Christine's Typewriter
by
John Presco
A Serial-Novel
Copyright 2021
Over a month ago. I boxed and sent via UPS, Christine Wandel, one of my manual typewriters. It sat in her hallway on Carmine Street in the West Village – for a week! Why she didn't bring it into her appartment, is the beginning of this haunted tale that led me to learn my favorite actor is dead! God rest his soul.
I will be conducting a ceremony at sundown, where I will assign this actor's heavily-textured soul to the Oaks Motel in Oakland California. He will be the first Thespian in residence. I think I will put Taylor and Burton there as well, in the next room, sos his tortured pathetic soul can be woken in the middle of the night by screeching and hollering!
I wanted Harry to play me in any movie made about me, or, anyone I know, but, as fate would have it, Mr. Statton has been chosen by the God's of Pathos – to haunt Christine's Typewriter! I have been accused of engaging in automatic writing in regards to my blog, Royal Rosamond Press. I have have given credit to My Muse. I wanted to help Christine become a Village Writer. but, I think she is a……Muse Snatcher! I think she – wants it all! She wants to own my Magic Jinn so it will type all day and night and generate a small library of novels – and several blogs! She wants a car, a literary vehicle – that writes automatically – just like the car in the movie 'Christine'!
Harry was in the movie 'Christine'. He plays Detective Rudolph Junkins. In my serial, he will be, Michael 'The Spark' O'Harkins. I have created this Pulp Detective to get to bottom of this. What the hell is going on? I think I created a – MONSTER!
Christine (1983 film) – Wikipedia
Share this:
Posted on May 18, 2023 by Royal Rosamond Press
In my novel The Gideon Computer, I employ the move of the Oakland Raiders to Los Angeles as the – Beginning of The End. For some insane reason I have Bill's German walk-on twin come back to life as John the Baptist. I walked out of the Catholic Church when I was eleven and knew very little about the Bible. This story was inspired by my ex-wife, Mary Ann Tharaldsen finding an old trunk in a attic that was owned by a German immigrant. There were Nazi postcards inside, I assume sent by a relative. Mary Ann had lived in Mexico with Thomas Pynchon. They lived for a short while on College Ave. in Oakland, thus, I put Pynchon and London in the same literary group.
With the Oakland A's pulling out of the Howard Park deal, I believe the end of my life draws near. The Future I saw – has arrived.
John Presco
Posted on February 14, 2022 by Royal Rosamond Press
Posted on February 24, 2019 by Royal Rosamond Press
I am working on a proposal for a grant. I want to launch a Pirate Radio that will sit off shore from the old California Barrel Company site. I want to hand out free crystal radio kits, along with a poem, or page from a book, such as On The Road. A free stick of incense comes with – and a calling card that says "Free your mind!"
One is encouraged to go to a local Typewriter Club, and type out the page that is handed to you – that you hand out to someone of your choice, along with radio kit, and stick of incense. This way you get your digital fix. You are aware you are smelling a fragrance, annd you have a three dimensional visual that you – made – with a machine that does not run on electricity. Crystal radios do no use electricity. You do not run on batteries!
When you feel trapped in your new glass box, you can go to the window to see if your Pirate Ship is still there – for you – and tune in! For now, the programing does not matter. The CRTC is not about offering you a new item. There are no commercials. This is not an ap. This is not about freeing all of mankind. What do you think it is? There is no explanation on the way.
It is, what it is.
The name of the ship, which I hope will be a Liberty Ship, is, the Argonaut, named after an old San Francisco newspaper. It will be launched by the old California Barrel Company, who delivered Spreckels Sugar in their barrels, and, delivered their barrels in the Orient. Ships and barrels go together, and brave the high seas. My father served on a Liberty Ship, and helped keep our Democracy, safe. The Argonaut will be a World Ambassador for the Free Press. Spreading Liberating news, on paper, and via the Airwaves, with the Crystal Radios, is performing a great service to the American People.
John Presco
President: Royal Rosamond Press
Copyright 2019
https://www.nbcnews.com/feature/debunker/video/michigan-bookstore-collects-meaningful-messages-with-a-typewriter-1227004483798
http://archive.jsonline.com/news/milwaukee/vintage-typewriters-enjoy-comeback-among-aficionados-who-collect-and-write-b9938553z1-212708361.html/
https://en.wikipedia.org/wiki/Type-In
Type-In is an arranged meeting of manual typewriting enthusiasts. A typical Type-In may include the following activities: a typing speed competition; distribution of stationery, envelopes and stamps, followed by a typed letter-writing session; the swapping and purchasing of typewriters.
The first Type-In was held on December 18. 2010, in Philadelphia, at Bridgewater's Pub in 30th Street Station. About a dozen people attended and more than 25 typewriters were on display. The event was cooked up by Michael McGettigan, owner of a local bicycle shop, Trophy Bikes, and was publicized with posters, emails, and a small mailing to writers, English professors, thrift stores and cafes. The event was also publicized on a blog site, [www.phillytyper.com], posted by McGettigan. The event received media attention all out of proportion to its size. At the start of the event, the media outnumbered the attendees 3-1, though this ratio improved later.
Coverage, especially by the Philadelphia Daily News and the Associated Press, led to other Type-Ins around the U.S. and in Basel, Switzerland. The Type-In name spread casually through the "Typosphere" an already-established band of manual typewriter fans around the U.S. and beyond. Type-Ins have been held in libraries, cafes, and bookstores.
Judith Jablonski sits among her collection of typewriters in her Milwaukee home. In the era of computers and social media, the old-fashioned writing machine is making an unexpected comeback and gaining new fans among teens and twentysomethings. Credit: Mike De Sisti
June 23, 2013
SHARE
Videos
Loading…
By Meg Jones of the Journal Sentinel
Long consigned to the dust heap of no-longer-useful devices, typewriters are surprisingly hip again.
Some may argue they never were hip, but the quaint, archaic tools of writers, journalists and secretarial pools apparently are now cool.
The current typewriter renaissance is fueled by the nostalgia of older folks who actually used them and by younger people fascinated by the clacking, bell-ringing machines as if they were archaeological artifacts.
Members of the typewriterati gather for type-ins across the country, bringing their typewriters to a tavern, library or bookstore to hang out, talk typewriters and compete in speed typing contests.
Prices for old typewriters have shot up as more folks snap them up at garage sales, flea markets, eBay and Goodwill stores.
Some use them to type messages, which they scan with their smart phones and post to their Tumblr accounts.
What in the name of Christopher Latham Sholes is going on?
"I think it's partly a reaction to modern technology. People want to feel their words," said Judith Jablonski, who has 25 typewriters at her Milwaukee home that she uses to type letters and create artwork. "As an artist, I feel these machines matter to how I make my words."
They were the original laptops, at least the portable ones. No power source or Wi-Fi needed, millions were manufactured and lived out their mechanical lives harnessing words flowing from their users' brains — from Hemingway's novels and World War II journalists' front-line dispatches to love notes, Dear John letters and business correspondence.
While computers are great for connecting people, finding information, playing games and watching videos, typewriters only do one thing: type.
"The computer in many ways is an enemy of writing," said Michael McGettigan, a Philadelphia bicycle store owner who runs phillytyper.com and organized the first type-in two years ago.
"You might write, but you can also watch a kitten taking a bath in a teacup or a guy hurting himself on a skateboard, or you might think, 'Hey, I need an inflatable pair of sneakers or I need to fight a guy in a battle for fake coins,'" McGettigan said.
So in contrast, the typewriter seems like a faithful object — all it can do is help someone put their words on paper. It also works nicely as a paperweight.
And it's private.
"The number of NSA or CIA agents or Chinese hackers trying to break into the letter I wrote on my typewriter and threw into a mailbox is probably zero," McGettigan said.
Sure, iPads and iPhones may be the Olivettis and Smith-Coronas of the 21st century, but there are still plenty of people, whose ranks are growing, who love typewriters. Some buy them to decorate their homes, some set them up at wedding receptions for guests to type in retro guestbooks, and steampunk fans buy them because they're into vintage metal machines.
And there are typospherians like Jablonski, who picked up much of her collection from Goodwill stores. Aside from the $80 she forked over for a 1931 portable Underwood she found in a Wausau antique store, she hasn't paid more than 50 bucks for her typewriters, with some costing only $5. She's currently looking for an Oliver 5, not because she needs another typewriter — she doesn't — but because she thinks that particular black and chrome machine is beautiful.
Each of Jablonski's typewriters has its own personality: certain keys that stick or type lighter than others, varying amounts of pressure required to pound out letters and different mechanics to perform functions like shifting. She often thinks of the people who used them and the words that were tapped out on the keys.
Last year on the summer solstice she organized a type-in, setting up several of her typewriters in a Madison park. The response from passersby was enthusiastic — youths searching for the "on" button and not knowing what to do when the bell rang, their parents fondly remembering using typewriters many years ago.
Jablonski, who features a section on typewriters on her website —danteswardrobe.blogspot.com — tried to organize a type-in at Boswell Book Co. on Milwaukee's east side last fall when the documentary "The Typewriter (in the 21st Century)" was submitted for the Milwaukee Film Festival. But type-in plans fell through when the movie wasn't accepted at the festival.
Milwaukee is the cradle of typewriter civilization. While many inventors were working on typing machines in the 1800s, Christopher Latham Sholes is credited with inventing the first practical and commercially successful typewriter as well as coming up with the still ubiquitous QWERTY keyboard. National Typewriter Day is celebrated each year on June 23, the day Sholes received his patent in 1868.
The first typing machine created by Sholes, a Wisconsin state legislator and editor at the Milwaukee Sentinel in the 1860s, was wooden with piano-like keys. He continued to work on the invention, refining the typewriters manufactured at Kleinstubers machine shop, one block north of the Milwaukee Journal Sentinel building.
"The real rationale for doing this was business," said Al Muchka, curator of the Milwaukee Public Museum's highly esteemed typewriter collection. "It was taking all those handwritten documents and making it fast and readable."
The Carl P. Dietz Typewriter and Business Machine Collection at the museum is the largest of its kind in the world and includes around 900 typewriters.
With Milwaukee's typewriter pedigree, it's no surprise the International Typewriter Collectors convention will be held here in August 2014 featuring a behind-the-scenes tour of the museum's typewriter collection, speakers and forums, and a visit to Sholes' grave at Forest Home Cemetery.
Gabe Burbano, a New Jersey collector who is organizing the Milwaukee convention, said typewriter fanciers fall into two camps — those who use them and those who don't, content to displaying them without actually rolling a piece of paper into the machine. Burbano has 150 typewriters that he loves for their mechanical design, not for typing.
Greg Fudacz runs The Antikey Chop in Connecticut refurbishing, repairing and selling typewriters across the country. Business among collectors has always been steady for Fudacz, but he's noticed a surge in teenage and twentysomething customers buying manual typewriters in the last two years. Olympias and Olivettis are the most sought-after, followed by Royals and Smith-Coronas.
"Every generation tends to fight the establishment, and the establishment right now is social media and the Internet. Typewriters are the exact opposite," Fudacz said.
As with any group of enthusiasts, there are subsets of typewriter people. Like those who only use old cotton typewriter ribbons because they like the way the ink bleeds into the paper, looking more vintage than newer ribbons. And within the National Novel Writing Month effort — nanowrimo.org — featuring people who pledge to write a 50,000-word novel between Nov. 1 and 30, a small cohort write their novels only on manual typewriters.
Tom Hall, a Racine collector who has about 20 typewriters and is searching for a Hermes Ambassador, got started two decades ago when he came across a Royal Arrow portable at a rummage sale for $4. The 53-year-old attorney loves typewriters for their craftsmanship and ingenuity as well as the mystery.
"I still don't know how the heck a manual typewriter works. You press a key and all these bars and levers work and it strikes the paper," Hall said.
Will computer users feel nostalgic for their Apples, IBMs and Dells decades from now? Possibly. But more likely, will they still work?
For typewriter lovers like Hall, there's no romance or nostalgia with computers.
"Sometimes when I'm using one of my typewriters, I like to think of myself as Snoopy on his doghouse typing away," Hall said.