Above is a photograph of me taken in 1986. I am forty years old. You are looking at the author who wrote….The Great American Blog….that I named after my grandfather, Royal Rosamond. This pic is the official photograph of this blog's dust cover.
Below you see pics of me standing next to the model of a McKenzie Riverboat. I made a smaller model of one when I lived in Blue River. In back of me is the Mayor and City Council of Springfield. I spoke at the open meeting about the naming Franklin Street after Harry Lane in order to remove the racist history of his grandfather, Joseph Lane. The City Club of Eugene tackled this issue two weeks ago. This fits with the ZARDOZ Vortex prophecy.
There is one thing, one miracle that I can attest to….My grandfather can not believe his prayers came true, that he would have a grandson like me. No one – and they will try – can take away Royal's 'Dream Come True'. Frank Wesley Rosamond was a Regional Writer and belonged to the Mark Twain Society. He considered his books works of art. However, they are hard to read. Yesterday I discovered, why. He was inspired by…….THE BOOK!
What book? Show us…..THAT BOOK!
Bookstore to close after controversy – KOBI-TV NBC5 / KOTI-TV NBC2 (kobi5.com)
Each September, the Shakespeare Books & Antiques bookstore in Ashland, Oregon, features a banned books display featuring works such as The Adventures of Huckleberry Finn (1884) and Little Black Sambo (1937) as a means to educate visitors regarding frequently challenged and banned books. The store's owner, Judi Honoré, states that this same display has been featured for a number of years and this is the first year of any such complaints.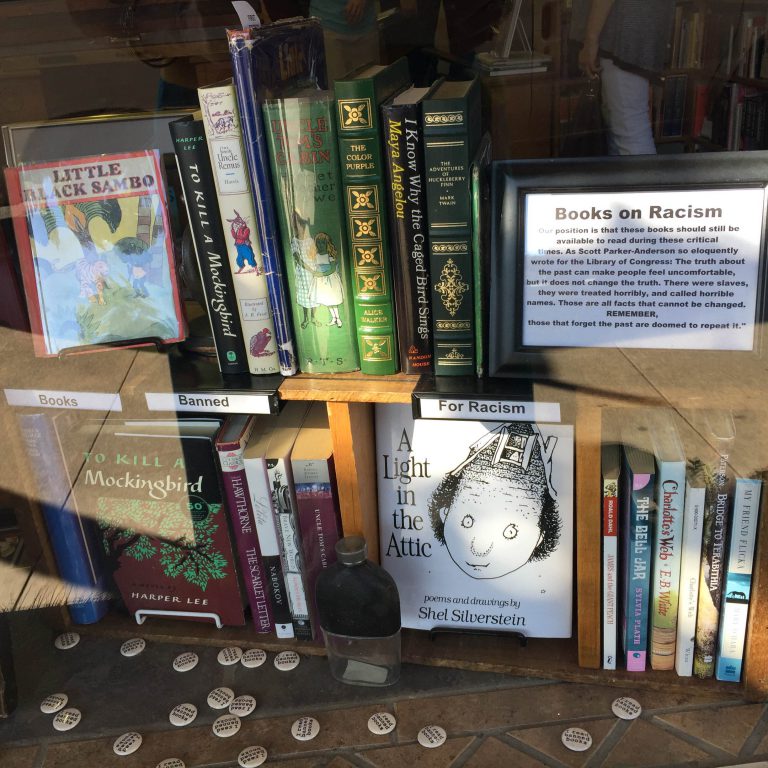 Adventures of Huckleberry Finn
From Wikipedia, the free encyclopedia
Jump to navigationJump to search
For other uses, see Adventures of Huckleberry Finn (disambiguation).
Adventures of Huckleberry Finn or as it is known in more recent editions, The Adventures of Huckleberry Finn, is a novel by American author Mark Twain, which was first published in the United Kingdom in December 1884 and in the United States in February 1885.
Commonly named among the Great American Novels, the work is among the first in major American literature to be written throughout in vernacular English, characterized by local color regionalism. It is told in the first person by Huckleberry "Huck" Finn, the narrator of two other Twain novels (Tom Sawyer Abroad and Tom Sawyer, Detective) and a friend of Tom Sawyer. It is a direct sequel to The Adventures of Tom Sawyer.
The book is noted for "changing the course of children's literature" in the United States for the "deeply felt portrayal of boyhood".[2][better source needed] It is also known for its colorful description of people and places along the Mississippi River. Set in a Southern antebellum society that had ceased to exist over 20 years before the work was published, Adventures of Huckleberry Finn is an often scathing satire on entrenched attitudes, particularly racism and freedom.
Perennially popular with readers, Adventures of Huckleberry Finn has also been the continued object of study by literary critics since its publication. The book was widely criticized upon release because of its extensive use of coarse language and racial epithet. Throughout the 20th century, and despite arguments that the protagonist and the tenor of the book are anti-racist,[3][4] criticism of the book continued due to both its perceived use of racial stereotypes and its frequent use of the racial slur "nigger".
Posted on March 22, 2017 by Royal Rosamond Press
Above are the four books I own written by my grandfather, Frank (Royal) Rosamond. On page 71 of 'Ozark Moonshiners' Frank says he moved to Lurton, or Moore. It is not clear, because this move may have never happened. Franks says he got arrested for moonshining and was sent to the State Penitentiary, where he did not stay long. He had moved into a house that may have been owned by Sam Rosamond, who was secretly making moonshine in the secret cellar of said house.
"He bought a rifle and a neighbor gave him an old squirel dog."
Here is a hunter with a Blue Tick Coonhound.
http://www.ozarksalive.com/vance-randolphs-photos/
Above is my grandfather, born Frank Wesely Rosamond, who adopted the pen names, Royal Rosamond, and Roy Reuben Rosamond. I will be adding to this page over a period of time. So, check back. Above is Royal reading his newspaper/magazine 'Bright Stories'. If anyone has seen a copy, let me know. All Royal's books are self-published by 'Gem Publishing'. Below are letters exchanged between, Royal, and his friend Otto Rayburn.
Posted on February 5, 2019 by Royal Rosamond Press
Last night, when I started walking towards the podium at the Springfield City Hall meeting, I felt faint, and almost stumbled. It was like I had been at sea for a year, and when I stepped on to solid ground, I still had my sea legs. My voice faltered when I spoke. I realized the gravity of the moment. There was the Mayor of Springfield before me with her ears at ready. She wanted to hear what I have to say. I was, shocked! I have had some fierce rejection.
I owe a debt of gratitude to Jimmy Rosamond who has encouraged amateur authors to put down their genealogical tales, that are eloquent, and to the point. The University of Arkansas want these letters from men who blazed a very old trail, and put the Ozarks on the literary map. Then, there are the Country Churches. These folks did not own much. But they agreed they can afford to own The Word of God. This is the value that made America Great, and a Land of Equality.
http://harrisondaily.com/vernon-rosamond/article_c7009a3f-1ee5-543f-9310-f7dfa6c9e75b.html
The Rosamond family owned and ran Lurton's saw mill, thus it is safe to say all the first buildings were built with Rosamond lumber. Drussilla Pierpoint appears to be the daughter of Sir Isaac Hull, the Captain of the U.S.S. Constitution. Frank signs his letters 'Frank Rose'. His mother was Ida Louisiana Rose, and his father was William Rosamond. There is a genealogy for Ida Rose below, and a page from Moonshiners where Rosemary appears. Is this my mother?
Frank is estranged from his wife, Mary Magdalene Rosamond, and their four beautiful daughters, June, Bonnie, Rosemary, and Lillian. I am deciphering historic-fiction. I never met Frank who has a deeply sad ending to his life. The price writers pay for their art, can be rejection and utter isolation. Even folks telling a simple family tale, orally, can come down on the wrong side of a Family Feud. Is there ever is a right side? After his mother Ida Rose died, Frank was "bound" out to his uncle, James Taylor, who married, Laura Rosamond, Ida's sister. At twelve, he worked as hard as a slave, thus the title of one of his books 'Bound In The Clay'. He took up writing to better himself, a Great undertaking.
What is truly astounding (to me) is the mention of 'The Decameron' on page 88 of Moonshiners. I am going to save this for my book, for it is the hinge pin that opens the door to the Visual Arts – and so much more! In 1967 I declared myself a New Pre-Raphaelite and shared these male and female artists with Christine Rosamond, whose 'Story Teller' series resembles Waterhouse's painting 'The Decameron'. Did Christine see this Pre-Raphaelite painting? This connection puts to rest our family feud, being, I was Rosamond's Mentor who was inspired by Royal. There exist so many creative ways to go with this, such as a Ozark Romeo and Juliette, as well as a Ozark Tale of Lancelot and Guinevere. I am talking about a play, or musical. We got one of the greatest villains of all time, whose phantom can come and go on so many stages.
That Frank's granddaughter, Christine Rosamond Benton, walked on to the stage of Art, and became one of the most successful female artists in history, is a testimony to Royal's belief, there is art in that name 'Rose of the World'. Here is my niece, Drew Benton's kin engaged in creating a family legacy. Thomas Hart Benton and his family were friends of Otto Rayburn and Vance Randolph. Thomas illustrated Steinbeck's 'Grapes of Wrath'.
https://www.mainstreetfinebooks.com/pages/books/14671/vance-randolph/ozark-folksongs
In the late summer of 1939, Benton took his son Thomas Piacenza (T. P.) to Arkansas for two short vacations. The pair spent time floating and fishing the White and Buffalo rivers. Benton also sketched and painted the scenery there, resulting in the lithograph Down The River, which featured his son. Another product of these trips was a painting and lithograph of a White River scene, Shallow Creek.
Benton returned in the spring of 1940 with a group of his advanced students from KCAI. They spent about ten days sketching and painting in Newton County, near Jasper. The following year, Benton returned with yet another group of students.
It was about this time that Benton became acquainted with various Arkansas artists and writers. He met poet John Gould Fletcher, who introduced Benton to the artist Adrian Brewer in 1938. Benton knew artists Louis and Elsie Freund and was a periodic visitor at their home in Eureka Springs (Carroll County). He also knew Ozark writer Vance Randolph and illustrated some of his work.
Otto Rayburn and Vance Randolp
https://en.wikipedia.org/wiki/The_Decameron
Fred Rosamond owned lot 4,5,6,7,and 8 on Jefferson St. Road in block No.1
Royal's uncle was Nonimus Rosamond, who got murdered by Yates Standridge.
Jon Presco
Posted on February 19, 2017 by Royal Rosamond Press
Those with Free Spirits, who know how to be released, and soar, come to Black Point and Fort Mason. Here we will make a stand for Arts and Culture. Here the Nation of California will be born. The epicenter is here. We will put on a lightshow. They will see our light in the sky, and in the bay, playing with whales and dolphins. They will marvel.
Jessie Benton Fremont held a salon at Black Point. Mark Twain was a frequent guest. Rena gave me permission to install her in 'The Muse Hall of Fame'. If not for the painting I did of Rena, Christine would never have married Garth Benton. I am the official Benton Historian. There is not other.
I just read Carrie Fisher predicted her own death, as did Mark Twain, and, allegedly my sister. Carrie was hired to do a screenplay about Christine. Debbie died the next day.
Join us!
Jon 'Master of the Rose'
Blunt said, Fisher also had a scary premonition.
Posted on July 24, 2020 by Royal Rosamond Press
I started working on my newspaper around twelve hours ago. Thinking I was done, I had a hunch and googled Harper Lee, wondering if we were kin. BINGO!
I am exhausted and will delve into this tomorrow.
John
Let me begin by saying I have not ingested drugs or alcohol in thirty-three years, nor do I promote taking drugs. I am a historian of people that have, and still do, take drugs. I am also a historian of people who practice racism, and bid others to do the same. I say this, because the conversation about Harper Lee's hidden book 'Go Set A Watchman' – is like a bad acid trip for the fans of 'To Kill A Mocking Bird' – and for Charles Shields. Let's not leave out the Publishing Kingdom that I titled 'The Bio Clinic' in several PROPHETIC videos I made after Shield's CENSORED me on facebook.
Posted on September 3, 2011 by Royal Rosamond Press
Artist Anonymous
The child plays
The toy boat sails across the pond
The work now has just begun
Oh child
Look what you have done.
I could not believe Rosemary had given me her father's ship lanterns that once hung in the cabin of his sail boat. It was the last tour we would take together of the secret treasures that lie at the bottom of her cedar chest. My mother let me thumb through several issues of Out West magazine while telling me her father was a writer and a poet, but, she never let me read the work of a man I never met, never saw face to face.
Rosemary had read my amazing poems written when I was twelve and thirteen. It was like I was channeling her father, my grandfather, I desperate for an identity, any identity other then the one her husband had given Mark and I when he woke us up at four in the morning to go work in his produce market in Jack London Square – while it was still dark! I was eight, and my brother, nine. We were on Vic-time. The dreams of our peers were set to the clock at school. There, real children were allowed to dream about becoming an airline pilot, an astronaut, even the President of the United States. In our house, come summer time, the hands of the clock were stolen, along with our childhood, replaced by the whims of a tyrant.
"There's no free lunch in my family. You boys are going to help support your family. You're going to work."
These lanterns were beautiful, made of solid brass, and no sooner did I own them, then I lost them, because I was a homeless vagabond, not caring where my next meal would come from, or, if I had a place to rest my head. Perhaps Rosemary gave me Royal's lanterns as a peace offering, she feeling guilty for driving me from my home when I was seventeen, I ending up in New York working the graveyard shift at Yale Trucking, and living in the West Village. The stevedores called me the California Kid, and were amazed at what a hard worker I was, how strong I was for being so skinny. I had real endurance. I walked to work through Hell's Kitchen where I bought my first beer in a bar. I was not a man. I did not have to register for the draft, as yet.
"There's no free lunch in my country. You boys are going to have to fight and kill for your freedom."
When I told my father I lived aboard a small boat docked in the Oakland estuary, he had to come see it, for I had stepped on his secret dream, even intercepted it, because Vic was inspired by Jack London. What fatherless young man growing up in Oakland did not entertain the idea they could go down to the waters edge and become a Pirate, make a living stealing other people's oysters?
Captain Victim stole other people's houses for a living, along with his best friend, Ernie Quinonis. Vic would brag how her would get drunk with Ernies's brothers, especially Art, who was the head of the Mexican Mafia, and was in and out of San Quinten. Art made Vic an honary member of his family, and he and Ernie started to go to Puerto Varte to purchase Time Shares. I wondered if they were laundering money, because it was in Puerto Varte that Vic met Consuela his wife to be, that he smuggled over the border in a marijuana shipment.
When Dee-Dee knocked Captain Victime's eye out with a four pound ashtray, he wore a black patch over one eye. Everyone pointed out how much he looked like the pirate on the Oakland Raider's helmets. I have titled my father, Darth Vader. But when I saw this name on a letter sent to him by one of Vic's loyal Bill Collector's, the fog I was marooned in most of my life, began to lift.
"BILL LARSEN"
When I drank with my father, who was in the Merchant Marines. he would tell me about his tough as nails Captain, who was a Communist. He had shown Vic the ropes, and made a man out of him. He taught my father how to box, and he would win his matches on the deck o his ship as he sailed the Elusians. Vic told me he was made an honorary member of a Eskimo tribe when he gave the chief a knife.
As we stood on the dock looking down on my sailboat, Vic said something vicious and demeaning to Ernie, and I saw Wolf Larsen, with one hand on his hip, and the other holding his pecker as he took another piss on my dream. My boat was not big enough, he hard pressed to believe I was happy living in such cramped quarters. I told him I was very happy, because I lived in a secret boatyard hidden in the Southern Pacific rail yard, and when I felt cramped I would walk to the end of the old wooden pier where one could see the city of San Francisco floating on the horizon. At night, it was an island of gems, whose sparkling lights were temporarily blocked out by a freighter making its way up the estuary, from a foreign land. I had the best view in the whole bay area, and falling asleep, my boat was gently rocked in the wake.
Studying the photos of the interior of my boat, I notice there is a typewriter and a drawing pad. I own the tools to forge my own dream, the compass to chart my own course. There is a image of Jesus, and an antique tea cup I purchased at Goodwill to replicate the fine antiques we grew up with, thanks to the Stuttmiesters. I was a devotee of Meher Baba, and his photo would have been there in place of Jesus, if I had found one. No one knew I was here. I should have never brought my father here, for this inspired him to own two boats, two classic Chris Crafts that he docked in Martinez, that I was not welcome to board, because I had not proven my loyalty to him, not like his namesake, my younger sister Vicki whom he gave keys to, keys to his kingdom, the Kingdom of the Sea.
Above is the cover of Out West magazine, of August 191. That is a drawing of Californian seaweed, called Plocamium Coccineum. It would amuse me to author poems under this alias so I would be even more anonymous, and insignificant, if only to please my father – beyond the grave.
"Just call me Sea………………..Sea Weed!"
Inside we find a poem by R.R.R. in the Index.
The fisherman's Home
The twilight sad, the sea – a certain waste;
The mainsail taut, to part the jib inclines:
Faster then the breeze our hearts make haste
With fishes from the trolling lines.
Ahead the boat the gloomy island looms
In direful silence, and-to-me-
In vagueness as of aged tombs,
In awesome outline giant mystery.
Behold! Within the lea a light's bright flash;
Then hidden in the swells-below, above:
The real, infinite and mysteries crash:
Behold a domicile of love
In searching for another dream, other then the dark ship my father would have me stow my gentle heart within, I came to to plumb the phantom heart of a poet I never met. And after three seers told me I had died carrying much guilt that did not belong to me, I recall, the poem I wrote, the first in two years. I had a vision of my father in a row boat, he a young man setting out to sea in search of his dream; and for a little while we were one, and the same.
The Dark Horse is in the ocean
grey-silver manes around the sun
The horn of the eye plays chords out to sea
which sets adrift my father's boat
of wood and colored scales
to catch the blue fish of the mind.
The setting sun
like a golden ring
He place upon one hand.
And bring home his days catch
Crystal colors upon the sand.
My father never met his father-in-law, who was banished from his home, never his four beautiful daughters – to see. Victor told me he made a loan for Jack London's daughter, who offered him one of her father's first edition books – there on a shelf.
"Which book did you chose?" asked I.
"Martin Eden." was my father's reply, who chose to believe I never loved him, til the day he die!
Jack London published in Out West, and the Overland Monthly.
Jon Presco
Copyright 2011
Overland Monthly
From Wikipedia, the free encyclopediaJump to: navigation, search
Overland Monthly cover, January 1919Overland Monthly was a monthly magazine based in California, United States, and published in the 19th and 20th century.
The magazine's first issue was in July 1868, and continued until the late 1875. The original publishers, in 1880, started The Californian, which became The Californian and Overland Monthly in October 1882. In January 1883, the effort reverted to The Overland Monthly (starting again with Volume I, number 1). In 1923 the magazine merged with Out West to become Overland Monthly and the Out West magazine, and ended publication in July 1935.
Famous writers, editors, and artists included:
Ambrose Bierce
Alice Cary
Willa Cather
Bret Harte
Ina Coolbrith
Edgar Fawcett
Henry George
John Brayshaw Kaye
Clarence King
Jack London
Josephine Clifford McCracken
Joaquin Miller
John Muir
Hugo Wilhelm Arthur Nahl
Stephen Powers – on California Native Americans.
William Saroyan
Clark Ashton Smith
Charles Warren Stoddard
Mark Twain
Joseph Pomeroy Widney – contributed 8 articles.
Posted on August 20, 2022 by Royal Rosamond Press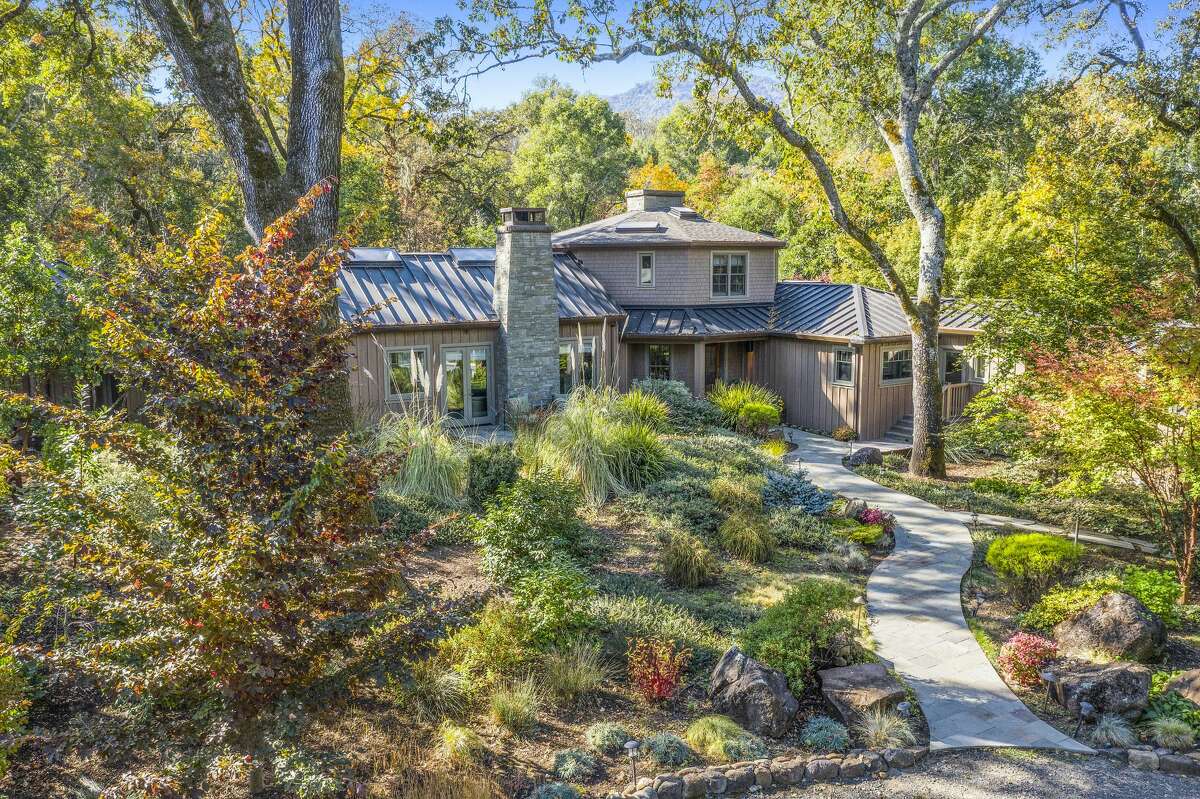 .
Ninetta Wiley Eames Payne.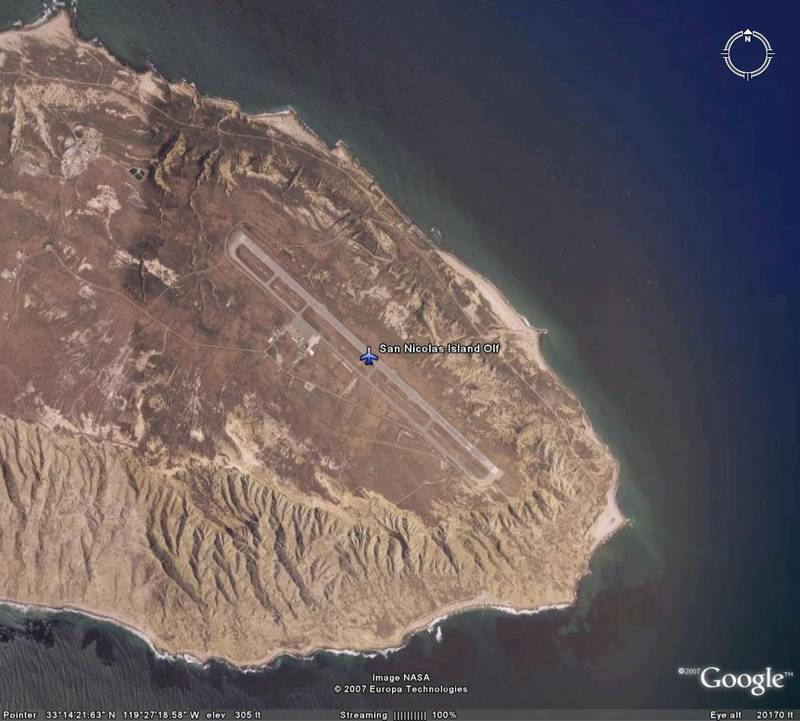 Other Histories
"The Lone Woman of San Nicolas Island" will premiere
Dear Governor Newsom. I am the president of Royal Rosamond Press a newspaper for the arts. I am kin to Elizabeth Rosemond Taylor, and thus Ian Fleming. I am working on several Bond novels, one featuring two Lesbians. I am kin to John Fremont a co-founder of the Republican Party. I ran for Governor of Oregon in a primary. I was born in Oakland and recently discovered my family shares literary history with Jack London. I began a novel featuring Martin Eden. If still on the marker, I suggest you purchase the home that Netta Eames lived in. I suggest you contact Meg Whitman, who President Biden made an ambassador due to the large donation she made to his campaign. Did she switch parties. Meg founded Quibi, that failed. In a short while Micky Mouse will not be copyrighted. I suggest the State of California create Micky Mouse Land on the property Whitman owns in Dogpatch. I have been battling the extremists that took over my families party, and am a cultural expert. I overcame homelessness and have thirty-five years sobriety.
In 1906 Jack and Charmian decided to circumnavigate the world. Netta's husband Roscoe managed the building of a 45-foot sailing yawl, the Snark, and Roscoe signed on as the skipper. While Roscoe, Charmian, and Jack were at sea, Netta managed Jack's ranch and his business affairs. Jack also gave her power of attorney for making publishing decisions in his absence. She secured an excellent $7,000 deal for the serial publishing of Martin Eden in Pacific Monthly magazine.[9] However, upon returning Jack was generally disappointed with her performance and some bad decisions.[10]
In December 1892 when Netta was 40 years old, an article she wrote about San Nicolas Island, "Three Weeks on a Weird Island", was published in Popular Monthly magazine. She had visited the island aboard the schooner Hattie, run by Captain Conlan and a crew of two others. In the party visiting the island were five passengers plus Captain Conaln and two crew members. One of the passengers, Professor Borland, "an authority on geology and archaeology", had been hired by the California State Mining Bureau "to make a report of this island". During the voyage, Netta's uncle, Edward Bruner, recounted his visit to see the Lone Woman of San Nicolas Island in Santa Barbara with his father in 1853 when he was a young boy.[13]
Netta became an editor and author, and for a time a follower of Charles Keeler's "Cosmic Religion".[14] During the 1890s, Netta became an editor of the Overland Monthly where Roscoe worked as the business manager, and her niece Charmian helped out in her spare time by writing reviews and articles. She was the first to publish a Jack London story, and had published seven more London stories, at $7.50 per story, before she met him for lunch in 1899,[15] with her niece Charmian, and became a promoter of his work. Her 1900 essay "Jack London" was published in Overland Monthly and was the first published biography of London.[16]
San Nicolas Island – Wikipedia
The $4.4M Sonoma estate where Jack London wrote and fell in love is for sale (sfgate.com)
Quibi Shutdown: Jeffrey Katzenberg & Meg Whitman Exclu Q&A On Closing Up – Deadline
During this time Charmian traveled to Utah and Mount Desert Island to visit the city where her parents met and to meet the Kittredge side of her family. From Maine she traveled to Europe and when returning from Maine to the Bay Area she visited the Pan-American Exposition of 1901 in Buffalo New York where she saw an exhibit about Joshua Slocum's feat of sailing solo around the world.
Charmian Kittredge London | Jack London State Historic Park (jacklondonpark.com)
Wake Robin Lodge in Glen Ellen on the market for $4.4 million | Real Sonoma (pressdemocrat.com)
4100 Wake Robin Drive, Glen Ellen – $4,395,000
3 beds, 3 baths, 4,311 square feet. Year built: 2014
Jack London's old haunt: Although only a few stones remain from the original structure, this Glen Ellen property was once frequented by Call of the Wild author Jack London and his second wife Charmian. (Photos courtesy of BAREIS MLS. Property listed by Tina Shone/Sotheby's International Realty)
A contemporary home on the historic property that once held Wake Robin Lodge is on the market for $4,395,000. Made famous by Jack London in his 1913 novel "Valley of The Moon" and the property was once frequented by the author who called the historic lodge, "a queer house – but we love it." Although only a few bits of foundation and stairs remain, the current home shares the same connection to nature the historic property once had. Like its turn-of-the-century predecessor, the current residence, appears to spring from the soil, just as the trees that surround it.
Rebuilt in 2014 to pay homage to the original design, the home centers around an octagonal tower. On the first floor, there is a massive great room with combined spaces for cooking, dining, and hanging out. Radiating out from that are three bedrooms each with their own bathroom and access to the outdoors. But wait there is more! The home has not one but two offices, a music room and a home theater/family room. The chef in the family will be impressed by the gourmet kitchen with a large central island, butler's pantry, and climate-controlled wine room.
On the second floor is a palatial master suite with heated floors, high ceilings, and access to a private balcony. On top of that, there is a custom closet, dressing area, and a spa-like bathroom.
The grounds are equally impressive, aside from the towering trees there is a pool, spa, sleeping cabin, shop, barn, and gym. If that is not enough, cruise on over to the year-round creek, frolic in on the verdant green lawn, or tool around in the raised-bed garden.
To learn more about the home and its history click through our gallery above.
4100 Wake Robin Drive is located in Glen Ellen and listed by Tina Shone at Sotheby's International.
Sydney Morris and Brett Weston | Rosamond Press
Lone Woman of San Nicolas Island[edit]
Main article: Juana Maria
The most famous resident of San Nicolas Island was the "Lone Woman of San Nicolas Island", christened Juana Maria; her birth name was never known to anyone on the mainland. She was left behind (explanations for this vary) when the rest of the Nicoleños were moved to the mainland. She resided on the island alone for 18 years before she was found by Captain George Nidever and his crew in 1853 and taken to Santa Barbara.[9] Her story is famously fictionalized in the award-winning children's novel Island of the Blue Dolphins by Scott O'Dell.[10]
The Lone Woman of San Nicolas – Channel Islands National Park (U.S. National Park Service) (nps.gov)
Documentary Explores Life of 'Lone Woman of San Nicolas Island' | Arts & Entertainment – Noozhawk.com
Naval Auxiliary Air Station, San Nicolas Island (militarymuseum.org)
John
Posted on October 26, 2020 by Royal Rosamond Press
Jack's mother was channeling a native American chief. I am the embodiment of London who had Pilgrim Ancestors. My short story 'Negroes Look In My Window At Night' was prophetic. I will try to get it published as 'Artichoke'. Below is my boat I lived in on the Oakland Estuary not far from Jack London Square were Jack docked his oyster boat. A neighbor who lived on a old tug gave me a book on Edgar Cayce to read. This is when I began to channel Jack – and others! You can see an old typewriter I bought.
John Presco
Copyright 2020
UPTON SINCLAIR ENDORSES A PSYCHIC WHO 'DIVINES' HIS FRIENDSHIP WITH JACK LONDON
https://dangerousminds.net/comments/upton_sinclair_endorses_a_psychic_who_divines_his_friendship_with_jack_lond
Jack London's mother, Flora Wellman, was the fifth and youngest child of Pennsylvania Canal builder Marshall Wellman and his first wife, Eleanor Garrett Jones. Marshall Wellman was descended from Thomas Wellman, an early Puritan settler in the Massachusetts Bay Colony.[9] Flora left Ohio and moved to the Pacific coast when her father remarried after her mother died. In San Francisco, Flora worked as a music teacher and spiritualist, claiming to channel the spirit of a Sauk chief, Black Hawk.[10][clarification needed]
Biographer Clarice Stasz and others believe London's father was astrologer William Chaney.[11] Flora Wellman was living with Chaney in San Francisco when she became pregnant. Whether Wellman and Chaney were legally married is unknown. Stasz notes that in his memoirs, Chaney refers to London's mother Flora Wellman as having been "his wife"; he also cites an advertisement in which Flora called herself "Florence Wellman Chaney".[12]
According to Flora Wellman's account, as recorded in the San Francisco Chronicle of June 4, 1875, Chaney demanded that she have an abortion. When she refused, he disclaimed responsibility for the child. In desperation, she shot herself. She was not seriously wounded, but she was temporarily deranged. After giving birth, Flora sent the baby for wet-nursing to Virginia (Jennie) Prentiss, a formerly enslaved African-American woman and a neighbor. Prentiss was an important maternal figure throughout London's life, and he would later refer to her as his primary source of love and affection as a child.[13]
Late in 1876, Flora Wellman married John London, a partially disabled Civil War veteran, and brought her baby John, later known as Jack, to live with the newly married couple. The family moved around the San Francisco Bay Area before settling in Oakland, where London completed public grade school. The Prentiss family moved with the Londons, and remained a stable source of care for the young Jack.[13]
← Portrait of Jack London Square
Shekinah In New Mormon Temple →
Posted on May 24, 2022 by Royal Rosamond Press
Red Rock Island, San Francisco Bay
There is a boat ride I'd like to be on. A boat with members of the Jack London Society – that has met in Belmont – that leaves Vallejo, where Christine Rosamond Benton was born. This boat has to go by Red Rock Island where my series 'Sea Wolf Island' takes place. Are you kidding (kidnapping) me? I told you my stories write themselves – and I am a Futurian. Jack London claimed he was a Futurian. I'm going to have the Pacific Pearl encounter a strange summer fog lingering around Red Rock Island. Entering the fog, the sightseers encounter Captain Vic in his old Chris Craft, who boards with his motely crew made up of old Oakland Raiders and Hell's Angels.
Disney Studios made the movie 'Call of The Wild'. Jack lived in Belmont. Governor DeSantis and the Tea Party are trying to hijack Disney World, and destroy the leftist media. London was a socialist.
John Presco
https://aletageorge.blogspot.com/
London In Belmont | Rosamond Press
Horgan: Author Jack London didn't last long in Belmont (mercurynews.com)
The Red Rock Sailor | Rosamond Press
'The Rock' Is A Bond Movie? | Rosamond Press
Davian Hurt and Belmont Mayor Censored Me | Rosamond Press
___$80 Jack London-themed guided Boat Tour of the Carquinez Strait, December 12
ALL ABOARD FOR A JACK LONDON-THEMED BOAT TOUR ON THE CARQUINEZ STRAIT, THE PACIFIC PEARL SETS SAIL(UM, MOTOR) ON SUNDAY, JUNE 5, 2022
by kbrandt2013
The Jack London-themed boat tour of the Carquinez Strait is fully booked and we are starting a wait list. If you'd like to be added to the list, please send an email to Aleta George. Don't send money at this time.
Join author and historian Aleta George and the Jack London Society for an exclusive Jack London-themed boat tour on Sunday, June 5, 2022, from 9 a.m. to 11 a.m. The Up Bay tour aboard the Pacific Pearl, a 50-foot Delta Marine charter boat, begins in Vallejo, motors about eight-miles up the Strait to Benicia, and returns to Vallejo.
Jack London is best known for his world adventures, but his training ground, muse, and lifelong love was the San Francisco Bay. He sailed these waters at the turn of the 19th century as a teen wharf rat, pirate, freelancer with the California Fish Patrol, and bestselling author.
The trip will take you on a journey of fact and fiction to geographic locations that serve as touchstones to London's imagination and experiences, while exploring the cultural diversity of those on the water with him. Aleta George, your guide, is writing a book about Jack London and his lifelong relationship with the San Francisco Bay.
This tour is being presented in partnership with the Jack London Society and in cooperation with the Vallejo Yacht Club, of which London was once a member.
Register here for an exclusive Jack London-themed guided tour of the Carquinez Strait aboard the Pacific Pearl. Our tour guide will be Jack London Society's own Aleta George. We launch on Sunday, December 12, 2021, from Vallejo Yacht Club at 11 AM. The tour will last approximately 2 hours. Space is limited to 30 people.
Posted on February 11, 2020 by Royal Rosamond Press
Shanghaied – Kidnapped to Sea Wolf Island
A Philosophical Business Adventure and Reality School Show
by
John Presco
Copyright 2020
Learn The Hard Way
Simulated Violence – No Children Allowed
As a historian, I am amazed what my ancestors did, and everyone's kinfolk. Most of them had only the Bible to read, and use as a reference, to see if they are doing things the right way. Everything's in the Bible. Jack London looked to Nietzsche and Spencer, for a newer clue. His Sea Wolf is about new adventures. Has the world run out of them?
EXTRA! Three hours after I posted this, I am sitting in Burger King watching a trailer for London's 'Call of the Wild'. I have seen other humans for days. Last evening I'm talking with Casey Farrell (Spooky Noodles) on Irving Street in San Francisco, about the Topical Merry-Go-Round, how there exist only so many Great American Stories – and they're all due to come around again. Perhaps it's because we are Old Timers, now, or, we have acquired 'The Wisdom of Solomon' we have the sight. And, we agreed to split the gold of one of us strikes it rich. Which is saying, we don't have much time left to strike it rich – and spend it if we do!
We are such a young nation and culture. China, Japan, Russia, are very interested in what's going down here. Once the reign of 'The Stable Genius' is over, I believe all us Americans are going to enjoy an incredible renaissance!
In the top photo is Lilian and Dick, Rosemary and Vic. My uncle flew around sixty missions over Germany in a bomber. He had a huge scar up his neck and across his chin from a piece of shrapnel. This is like a Heidelberg Dueling Scar. My father served on a Merchant ship up in the Elutians. He claims a Eskimo Chief offered him his daughter after he gave him knife. When these two Veterans got in the same room, they exchanged wars stories for hours, off by themselves, they making them all fresh, lest they forget.
THE SEA WOLF
https://www.gutenberg.org/files/1074/1074-h/1074-h.htm
Yesterday, I discovered Red Rock Island is for sale. How perfect, because there remains one last great adventure Out West. Have you ever wanted to be shanghaied (simulated) while enjoying a cocktail in Sam's Anchor Café, then taken to an island and held captive by a megalomaniac, a despot, who has absolute control over you – a real man -who crams his philosophy of life down your throat? And you better swallow it, or things will go bad for you…….Very bad!
Well, apparently millions of Americans want to do just this. But, do they really know what they are getting themselves into? Is there a School of Abuse that can prepare our young for what lie ahead? According to the hired Rosamond Ghost Writer, if you were a child of Victor William Presco (who I call 'Captain Victim') you have a fifty-fifty chance of becoming a gifted artist if you were his child, and, you were severely abused by him! You can't get these odds in a expensive Art School. Send them to Presco's Pre-School of Hard-knocks, and save a ton of money!
Jack London's 'The Sea Wolf' will be used as a guide. My uncle, Jim Bigalow, owned Sam's in Tiberon, and Crucheon's in Berkeley where he hung a painting allegedly done by Walter Keene. It was a blonde woman standing by a old white shack. Jim had the Keenes over for dinner at his home in the Marina. Female artist wannabes can feel doubly oppressed, when in Sam's appear Larsen's crew. They throw gunny sacks over the heads of our Victim's, then herd them down a gangplank. Our captives have to wade ashore before the bags are removed. They will see the lights from the bridge. So close to civilization, yet, so far away. The movie 'Big Eyes' will be shown how willing people are t give up their free will, and allow a Abuser to control their souls.