In my novel The Gideon Computer, I employ the move of the Oakland Raiders to Los Angeles as the – Beginning of The End. For some insane reason I have Bill's German walk-on twin come back to life as John the Baptist. I walked out of the Catholic Church when I was eleven and knew very little about the Bible. This story was inspired by my ex-wife, Mary Ann Tharaldsen finding an old trunk in a attic that was owned by a German immigrant. There were Nazi postcards inside, I assume sent by a relative. Mary Ann had lived in Mexico with Thomas Pynchon. They lived for a short while on College Ave. in Oakland, thus, I put Pynchon and London in the same literary group.
With the Oakland A's pulling out of the Howard Park deal, I believe the end of my life draws near. The Future I saw – has arrived.
John Presco
Posted on February 14, 2022 by Royal Rosamond Press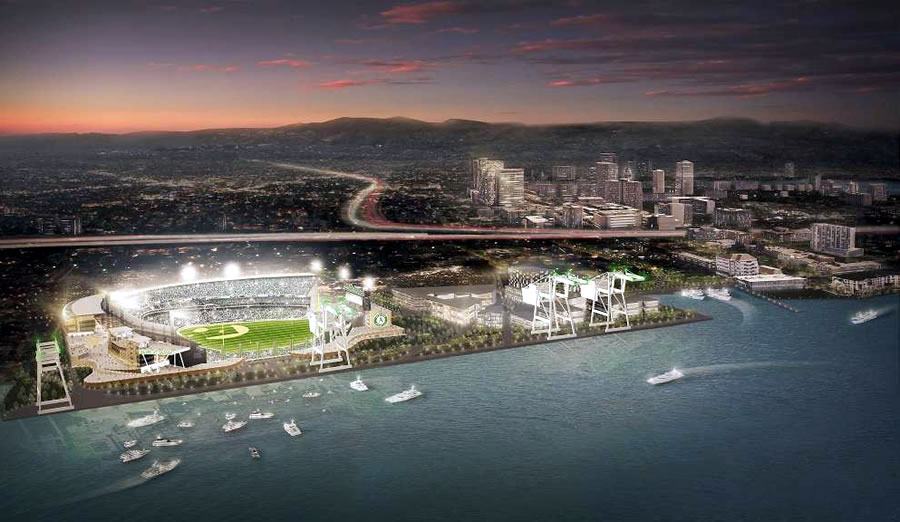 I lived on a houseboat and sailboat here at the end of Adeline Street next to Schnitzer Steel. Adeline is the ramp that ended where Sea&Land was. The Sunshine Harbor got filled in. My girlfriend and I, along with another person who owned an old tugboat, were the only residents that lived in the industrial area. My history is important to this new development.
My grandmother raised Jackie Jensen and his brothers for a couple of years. Jackie played for the Oakland Oaks baseball team. I'm going to take my run for Governor of Oregon more seriously.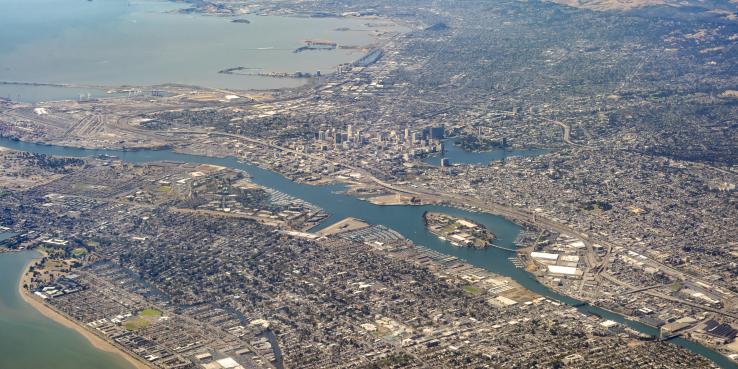 Photo by Sergio Ruiz
The Oakland A's decision to enter into an agreement to build a stadium in Las Vegas and the City of Oakland's subsequent statement that negotiations have ceased regarding a new ballpark is disappointing for the thousands of A's fans in Oakland. The news was also a blow to Oakland elected leadership, city staff, and local advocates who invested countless hours to ensure the proposed development met the economic, environmental, and social standards of Oakland and the region. Despite this setback, Oakland remains a viable city for future sports investment. And Howard Terminal, the site of the proposed ballpark, is still a strong candidate for a range of future development projects.
https://www.spur.org/news/2023-05-16/oakland-can-use-its-work-proposed-howard-terminal-ballpark-realize-inclusive-growth?fbclid=IwAR2OePvQrFWeIgxb319afrPKK6_-FNewaMtMSAgrOu0EIqEULvpIw8rnJFE
Posted on August 21, 2022 by Royal Rosamond Press
Megan Rapinoe receives her Presidential Medal of Freedom from President Joe Biden. AP Photo/J. Scott Applewhite
Anacapa and Santa Cruz (c) filippo_jean on Flickr (marked for reuse)
Yesterday I made an astounding literary discovery that will alter the history of American Literature, change my status, and the status of my newspaper, Royal Rosamond Press. I do not want to divulge it, but am going to put it in a book – and copyright it. Giving my stories and information away for free, is not giving me the attention and prestige I deserve. But, if I take the time to write this book, then my role as a newspaper reporter, will suffer. There is a parallel between Jack Lonon and I who was a reporter that covered the Russo-Japanese War. I am asking Governor Newson to purchase, Wake Robin Lodge, and move me in it, then, declare me a State Treasure.
I have put off the chapter where Starfish runs her race at Hayward Field. It is a photo finish. It is a tie, and a gold medal is given to Starfish and the Ukranian hurdler. I was going to tie Griner in this historic-fiction, but considered the publicity directive. Hence, Megan Rapinoe made a request when she was given The Medal of Freedom. How – ironic! This is my dilemma! The Muse of Reporters is giving me a sneak preview – of things to come!
I am seventy-five and do not have much longer to live. There is much evidence that Keny Kesey and Jack London died of accute alcoholism. I got sober in 1987 in order to finish my sci-fi novel The Gidoen Computer what is about Hobo Berkeley Bill.
I implore President Biden to build a geodesic done on Saint Nicholas Island so the Bohemian Brain Trust can meet there and discuss the future of the world – and Internet. Why build another warship. Let China and Russia know…
THE MICKY MOUSE BRIGADE
is on the job. Micky was a Japanese invention.
FLASH! I just discovered NICKTOWN! I'm a shoe in! Come on President Biden! Time to go on the offensive and establish the First Line of Defense….Bohemian Brain Power! Let Putin know we are there, like Jack was – there!
https://www.dreamlandresort.com/info/san_nicolas_aerial.html
John Presco
President: Royal Rosamond Press
Posted on August 20, 2022 by Royal Rosamond Press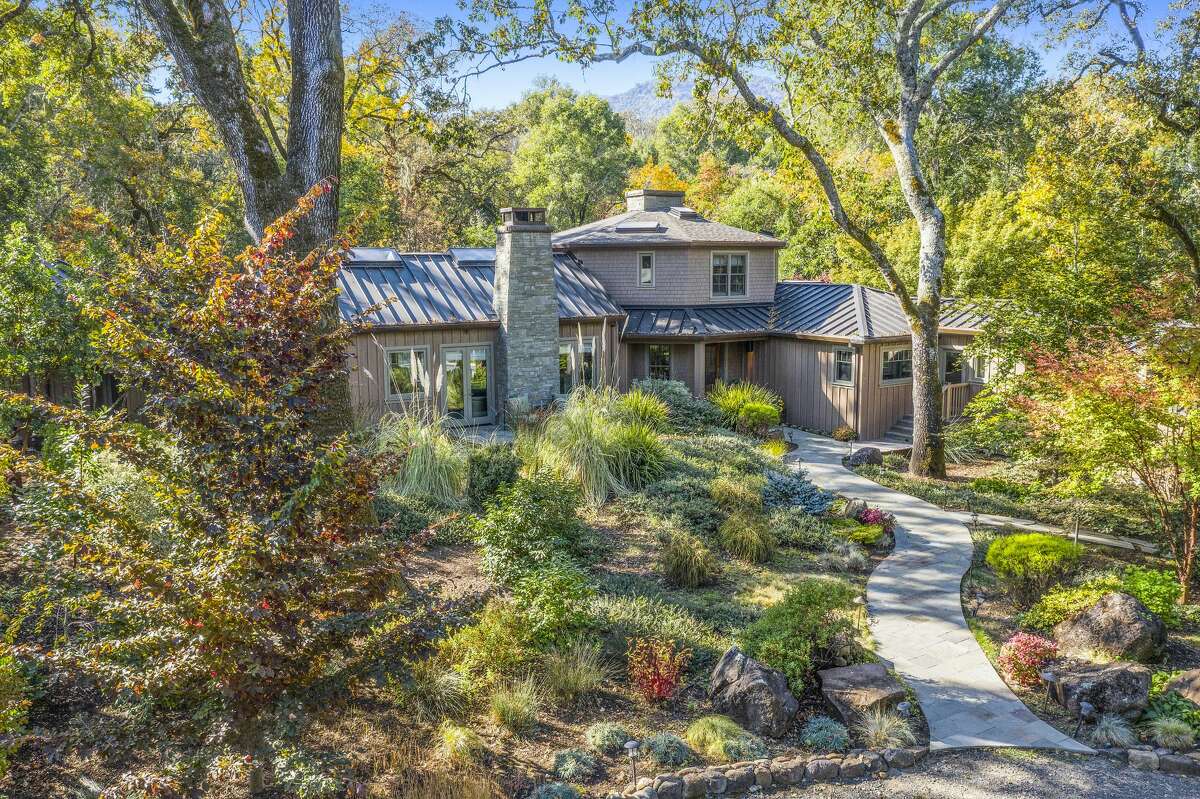 .
Ninetta Wiley Eames Payne.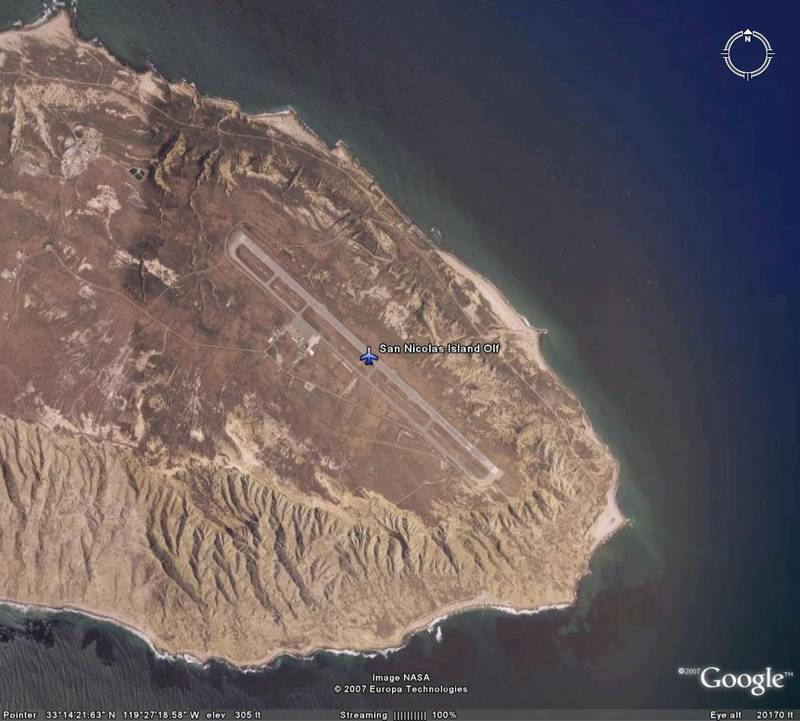 Other Histories
"The Lone Woman of San Nicolas Island" will premiere
Dear Governor Newsom. I am the president of Royal Rosamond Press a newspaper for the arts. I am kin to Elizabeth Rosemond Taylor, and thus Ian Fleming. I am working on several Bond novels, one featuring two Lesbians. I am kin to John Fremont a co-founder of the Republican Party. I ran for Governor of Oregon in a primary. I was born in Oakland and recently discovered my family shares literary history with Jack London. I began a novel featuring Martin Eden. If still on the marker, I suggest you purchase the home that Netta Eames lived in. I suggest you contact Meg Whitman, who President Biden made an ambassador due to the large donation she made to his campaign. Did she switch parties. Meg founded Quibi, that failed. In a short while Micky Mouse will not be copyrighted. I suggest the State of California create Micky Mouse Land on the property Whitman owns in Dogpatch. I have been battling the extremists that took over my families party, and am a cultural expert. I overcame homelessness and have thirty-five years sobriety.
In 1906 Jack and Charmian decided to circumnavigate the world. Netta's husband Roscoe managed the building of a 45-foot sailing yawl, the Snark, and Roscoe signed on as the skipper. While Roscoe, Charmian, and Jack were at sea, Netta managed Jack's ranch and his business affairs. Jack also gave her power of attorney for making publishing decisions in his absence. She secured an excellent $7,000 deal for the serial publishing of Martin Eden in Pacific Monthly magazine.[9] However, upon returning Jack was generally disappointed with her performance and some bad decisions.[10]
In December 1892 when Netta was 40 years old, an article she wrote about San Nicolas Island, "Three Weeks on a Weird Island", was published in Popular Monthly magazine. She had visited the island aboard the schooner Hattie, run by Captain Conlan and a crew of two others. In the party visiting the island were five passengers plus Captain Conaln and two crew members. One of the passengers, Professor Borland, "an authority on geology and archaeology", had been hired by the California State Mining Bureau "to make a report of this island". During the voyage, Netta's uncle, Edward Bruner, recounted his visit to see the Lone Woman of San Nicolas Island in Santa Barbara with his father in 1853 when he was a young boy.[13]
Netta became an editor and author, and for a time a follower of Charles Keeler's "Cosmic Religion".[14] During the 1890s, Netta became an editor of the Overland Monthly where Roscoe worked as the business manager, and her niece Charmian helped out in her spare time by writing reviews and articles. She was the first to publish a Jack London story, and had published seven more London stories, at $7.50 per story, before she met him for lunch in 1899,[15] with her niece Charmian, and became a promoter of his work. Her 1900 essay "Jack London" was published in Overland Monthly and was the first published biography of London.[16]
San Nicolas Island – Wikipedia
The $4.4M Sonoma estate where Jack London wrote and fell in love is for sale (sfgate.com)
Quibi Shutdown: Jeffrey Katzenberg & Meg Whitman Exclu Q&A On Closing Up – Deadline
During this time Charmian traveled to Utah and Mount Desert Island to visit the city where her parents met and to meet the Kittredge side of her family. From Maine she traveled to Europe and when returning from Maine to the Bay Area she visited the Pan-American Exposition of 1901 in Buffalo New York where she saw an exhibit about Joshua Slocum's feat of sailing solo around the world.
Charmian Kittredge London | Jack London State Historic Park (jacklondonpark.com)
Wake Robin Lodge in Glen Ellen on the market for $4.4 million | Real Sonoma (pressdemocrat.com)
4100 Wake Robin Drive, Glen Ellen – $4,395,000
3 beds, 3 baths, 4,311 square feet. Year built: 2014
Jack London's old haunt: Although only a few stones remain from the original structure, this Glen Ellen property was once frequented by Call of the Wild author Jack London and his second wife Charmian. (Photos courtesy of BAREIS MLS. Property listed by Tina Shone/Sotheby's International Realty)
A contemporary home on the historic property that once held Wake Robin Lodge is on the market for $4,395,000. Made famous by Jack London in his 1913 novel "Valley of The Moon" and the property was once frequented by the author who called the historic lodge, "a queer house – but we love it." Although only a few bits of foundation and stairs remain, the current home shares the same connection to nature the historic property once had. Like its turn-of-the-century predecessor, the current residence, appears to spring from the soil, just as the trees that surround it.
Posted on May 17, 2023 by Royal Rosamond Press
Letter To The Governor of Oregon
Dear Governor Kotek;
Posted on March 29, 2021 by Royal Rosamond Press
Science Fiction Square
A Proposal
by
Jack Presco
Copyright 2021
In 1987, the head of Serenity Lane and the Buckley House in Eugene Oregon, suggested I was a Walk-in after I told Hillary I had a near-death experience in 1967. Several times I wondered if the spirit of Jack London had come back to complete some un-finished work. Yesterday, I learned Jack delivered a racist rant that suggested a plague be put upon the Chinese People so their numbers would be severely decreased. Later that evening, I discovered Jack wrote a science fiction novel titled..
THE SCARLET PLAGUE
Now, I am not Jack's apologist, but he may have had a glimpse into our future when he shot his fool mouth off. Perhaps it was – the booze talking? But, the truth remains, Jack London qualifies to be titled..
THE GREAT FUTURIAN OF OUR AGE
What I am proposing, is the NAME CHANGE from Jack London Square, to, Science Fiction Square, that will be designed around Bunny Breckenridge who was the sinister alien schemer in Plan 9 From Outer Space. Bunny is kin to Bay Area swells, as you will see in my next post. Here are some of the entities I would like to see placed in…
SFS
The existing statue of London will now be the statue of James Smith. There will be a statue of an alien seated at the bar in The Last Chance Saloon – with mural on the wall.
I hear the Oakland Orchestra celebrating Ed Wood Weekend by playing the soundtrack from his movies, and others sci-fi tracks. I hear a hand-cranked siren with flashing lights – with starter pistol shots in the air. There will be a Jail Bait Beauty Contest.
The Scarlet Plague – Wikipedia
Posted on March 24, 2021 by Royal Rosamond Press
Capturing Beauty
by
John Presco
Copyright 2021
With the discovery Jack London lived and worked in Belmont, I have grounded my life's work, and the creative direction of several generations of my family. who were Belmont Pioneers. And San Francisco Pioneers who helped found Fruit Vale that became a part of Oakland.
Jack London helped found the City of Carmel with the help of George Serling who was a founder of the Bohemian Club. My sister Rosamond had two galleries in Carmel. I bring my grandfather genetic DNA to Belmont where I found this day 'The Belmont Bohemians'. I bring Ludwig Wittgenstein to Belmont. Like London and Martin, he was a philosopher. Edgar Albee said you got to fight for your bench. I own Belmont in a Literary Way.
John Presco
President: Royal Rosamond Press
Rosamond Crippled In Car Wreck | Rosamond Press
Posted on December 31, 2019 by Royal Rosamond Press
The Second Coming of Martin Eden
by
John Presco
Copyright 2019
The child plays
The toy boat sails across the pond
The work now has just begun
Oh child
Look what you have done.
I could not believe Rosemary had given me her father's ship lanterns that once hung in the cabin of his sail boat. It was the last tour we would take together of the secret treasures that lie at the bottom of her cedar chest. My mother let me thumb through several issues of Out West magazine while telling me her father was a writer and a poet, but, she never let me read the work of a man I never met, never saw face to face. When my best friend, Bill Arnold, told me Rosemary had shown him the evidence Royal Rosamond was a writer, I was puzzled, and jealous. What gives?
Rosemary had read my amazing poems written when I was twelve and thirteen. It was like I was channeling her father, my grandfather, I desperate for an identity, any identity other then the one her husband had given Mark and I when he woke us up at four in the morning to go work in his produce market in Jack London Square – while it was still dark! I was eight, and my brother, nine. We were on Vic-time. The dreams of our peers were set to the clock at school. There, real children were allowed to dream about becoming an airline pilot, an astronaut, even the President of the United States. In our house, come summer time, the hands of the clock were stolen, along with our childhood, replaced by the whims of a tyrant.
"There's no free lunch in my family. You boys are going to help support your family. You're going to work."
These lanterns were beautiful, made of solid brass, and no sooner did I own them, then I lost them, because I was a homeless vagabond, not caring where my next meal would come from, or, if I had a place to rest my head. Perhaps Rosemary gave me Royal's lanterns as a peace offering, she feeling guilty for driving me from my home when I was seventeen, I ending up in New York working the graveyard shift at Yale Trucking, and living in the West Village. The stevedores called me the California Kid, and were amazed at what a hard worker I was, how strong I was for being so skinny. I had real endurance. I walked to work through Hell's Kitchen where I bought my first beer in a bar. I was not a man. I did not have to register for the draft, as yet.
"There's no free lunch in my country. You boys are going to have to fight and kill for your freedom."
When I told my father I lived aboard a small boat docked in the Oakland estuary, he had to come see it, for I had stepped on his secret dream, even intercepted it, because Vic was inspired by Jack London. What fatherless young man growing up in Oakland did not entertain the idea they could go down to the waters edge and become a Pirate, make a living stealing other people's oysters?
Captain Victim stole other people's houses for a living, along with his best friend, Ernie Quinonis. Vic would brag how her would get drunk with Ernies's brothers, especially Art, who was the head of the Mexican Mafia, and was in and out of San Quinten. Art made Vic an honary member of his family, and he and Ernie started to go to Puerto Varte to purchase Time Shares. I wondered if they were laundering money, because it was in Puerto Varte that Vic met Consuela his wife to be, that he smuggled over the border in a marijuana shipment.
When Dee-Dee knocked Captain Victime's eye out with a four pound ashtray, he wore a black patch over one eye. Everyone pointed out how much he looked like the pirate on the Oakland Raider's helmets. I have titled my father, Darth Vader. But when I saw this name on a letter sent to him by one of Vic's loyal Bill Collector's, the fog I was marooned in most of my life, began to lift.
"BILL LARSEN"
When I drank with my father, who was in the Merchant Marines. he would tell me about his tough as nails Captain, who was a Communist. He had shown Vic the ropes, and made a man out of him. He taught my father how to box, and he would win his matches on the deck o his ship as he sailed the Elusians. Vic told me he was made an honorary member of a Eskimo tribe when he gave the chief a knife.
As we stood on the dock looking down on my sailboat, Vic said something vicious and demeaning to Ernie, and I saw Wolf Larsen, with one hand on his hip, and the other holding his pecker as he took another piss on my dream. My boat was not big enough, he hard pressed to believe I was happy living in such cramped quarters. I told him I was very happy, because I lived in a secret boatyard hidden in the Southern Pacific rail yard, and when I felt cramped I would walk to the end of the old wooden pier where one could see the city of San Francisco floating on the horizon. At night, it was an island of gems, whose sparkling lights were temporarily blocked out by a freighter making its way up the estuary, from a foreign land. I had the best view in the whole bay area, and falling asleep, my boat was gently rocked in the wake.
Studying the photos of the interior of my boat, I notice there is a typewriter and a drawing pad. I own the tools to forge my own dream, the compass to chart my own course. There is a image of Jesus, and an antique tea cup I purchased at Goodwill to replicate the fine antiques we grew up with, thanks to the Stuttmiesters. I was a devotee of Meher Baba, and his photo would have been there in place of Jesus, if I had found one. No one knew I was here. I should have never brought my father here, for this inspired him to own two boats, two classic Chris Crafts that he docked in Martinez, that I was not welcome to board, because I had not proven my loyalty to him, not like his namesake, my younger sister Vicki whom he gave keys to, keys to his kingdom, the Kingdom of the Sea.
Above is the cover of Out West magazine, of August 191. That is a drawing of Californian seaweed, called Plocamium Coccineum. It would amuse me to author poems under this alias so I would be even more anonymous, and insignificant, if only to please my father – beyond the grave.
"Just call me Sea………………..Sea Weed!"
Inside we find a poem by R.R.R. in the Index.
The fisherman's Home
The twilight sad, the sea – a certain waste;
The mainsail taut, to part the jib inclines:
Faster then the breeze our hearts make haste
With fishes from the trolling lines.
Ahead the boat the gloomy island looms
In direful silence, and-to-me-
In vagueness as of aged tombs,
In awesome outline giant mystery.
Behold! Within the lea a light's bright flash;
Then hidden in the swells-below, above:
The real, infinite and mysteries crash:
Behold a domicile of love
In searching for another dream, other then the dark ship my father would have me stow my gentle heart within, I came to to plumb the phantom heart of a poet I never met. And after three seers told me I had died carrying much guilt that did not belong to me, I recall, the poem I wrote, the first in two years. I had a vision of my father in a row boat, he a young man setting out to sea in search of his dream; and for a little while we were one, and the same.
The Dark Horse is in the ocean
grey-silver manes around the sun
The horn of the eye plays chords out to sea
which sets adrift my father's boat
of wood and colored scales
to catch the blue fish of the mind.
The setting sun
like a golden ring
He place upon one hand.
And bring home his days catch
Crystal colors upon the sand.
My father never met his father-in-law, who was banished from his home, never his four beautiful daughters – to see. Victor told me he made a loan for Jack London's daughter, who offered him one of her father's first edition books – there on a shelf.
"Which book did you chose?" asked I.
"Martin Eden." was my father's reply, who chose to believe I never loved him, til the day he die!
Jack London published in Out West, and the Overland Monthly. Royal was a failed writer. Mary Magdalene Rosamond, told him not to come when he was in New York trying to get a book deal with Roy Croy. His close friend, Otto Rayburn, was trying to get Rosy's L.A. writers to contribute their poems to the Arcadian Magazine. Rosy talked about founding a trout fishing camp for poets and writers. This is before Hemmingway.
When my little sister, Vicki, and her friend, Pip Burns, came to visit me at the Sunshine boat dock at the end of Adeline street, they got cat calls from the crew of the freighter you can just see the prow of. They headed up the gangplank.
"No!" I said and my sister heard my warning, and came back on the dock.
"That's a foreign ship. If you got raped, there was nothing the law could do without going through a lot of red tape. Why bother with two hippie chicks? All they got to do is go out to sea, and they are free and clear!"
After my fall on the rocks at McClure's Beach while high on LSD, I would walk down 13th. Street late at night to an empty field next to the Last Chance Saloon. I sat looking at an old dock that burned down. I never found the courage of jump in the Oakland Estuary. I didn't know who I was anymore.
Jon Presco
Copyright 2011
Overland Monthly
From Wikipedia, the free encyclopediaJump to: navigation, search
Overland Monthly cover, January 1919Overland Monthly was a monthly magazine based in California, United States, and published in the 19th and 20th century.
The magazine's first issue was in July 1868, and continued until the late 1875. The original publishers, in 1880, started The Californian, which became The Californian and Overland Monthly in October 1882. In January 1883, the effort reverted to The Overland Monthly (starting again with Volume I, number 1). In 1923 the magazine merged with Out West to become Overland Monthly and the Out West magazine, and ended publication in July 1935.
Famous writers, editors, and artists included:
Ambrose Bierce
Alice Cary
Willa Cather
Bret Harte
Ina Coolbrith
Edgar Fawcett
Henry George
John Brayshaw Kaye
Clarence King
Jack London
Josephine Clifford McCracken
Joaquin Miller
John Muir
Hugo Wilhelm Arthur Nahl
Stephen Powers – on California Native Americans.
William Saroyan
Clark Ashton Smith
Charles Warren Stoddard
Mark Twain
Joseph Pomeroy Widney – contributed 8 articles.
Posted on August 18, 2022 by Royal Rosamond Press
Wolfhouse
by
John Presco
They were destined to meet. The term 'good breeding' was not applicable to Irene, who was sometimes called 'Rena'. Her beauty and stature went hurtling past the station where one usually disembarks. The term 'Superior Race' came to mind, for her genetics had no comparison. It was painful to look upon her as the train pulled out of the Sacramento station where she boarded. Irene was going to San Francisco to stay with her cousin.
Martin had gone to Salt Lake City to attend his mother's funeral. She had married a Mormon, and Martin was introduced to his half-siblings. Learning Irene was seventeen, and did not know her way around San Francisco, Martin offered to escort her to her aunt's house. Cradled in her arms was a manuscript written by her grandfather, Nicolaus Von Christensen, who had studied English literature, and had invented a Utopian Atlantis full of canals. The cousin had inherited many drawings. There had been a fight over Nicolaus's estate. The cousins were chosen to carry on the Von Christensen legacy. For the first time in ten years…..the plan for Wolf Island was going to come together.
To be continued
Posted on January 2, 2020 by Royal Rosamond Press
The Second Coming of Martin Eden
by
John Presco
Copyright 2020
"And all my austere nights of midnight oil, all the books I had read, all the wisdom I had gathered, went glimmering before the ape and tiger in me that crawled up from the abysm of my heredity, atavistic, competitive and brutal, lustful with strength and desire to outswine the swine."
I avoided connecting with Jack London because my best friend Bill Arnold staked a claim to him, and so did my father, Vic Presco.I was assigned a lesser role by these two males that taght me all I know about narcsissm. Then, here comes my daughter into my life. She taught me – I know nothing! Heather Hanson, with the help of her family, has been trying to UNBORN me. Before she was born she was aimed at my Famous Sister who may have suffered from Narcissistic Personality Disorder – like I do! We both sought professional treatment, and became members of AA. Jack London might be – one of us! Most of the Presco family suffers from NPD.
https://en.wikipedia.org/wiki/Narcissistic_personality_disorder
When we met, I saw my father in my daughter. Heather Hanson has Victor's nose, and, his look. This look is looking for admirers, and people….suckers who will come and adore them. There's a coldness to Heather that the mother of Victoria Presco's grandchildren, commented on. Victor and Heather love to manipulate people, get them to do what they do not want to do. It is their art.
At 10:32 A.M. I read parts of my autobiography. My Muse introduced me to my Weird, my twin, that I said I would meet on New Years Eve. John Barleycorn and I met in the Barbary Coast of San Francisco, and talked about the good ol days. John offered John three fingers of Whiskey, a hit of opium, and an hour with one of the whores that hung about Mr. Barleycorn who was famous for pissing away his money.
Before my daughter was kidnapped and taken across State Lines to meet my surviving sister, I took her and her mother to the library in Sonoma to look for books on ACOA's….Adult Children of Alcoholics. I had become alarmed by the traits I saw in my daughter who had to appear perfect in everyway. I saw this was a façade, and, due to her genetics she was one step away from becoming a covert alcoholic – verses an overt alcoholic. The desire to own 'The Cloak of Invisibility' may be the best cocktail ever made.
With this cloak come 'White Logic'. I did not know Heather's aunt and uncle are alcoholic. I did not know Linda Comstock was 'Queen of the Pleasure Boat Drunks'. When alas we met, she informed my sister and I she had procured rooms for us at the Ayre Casino. I told Heather Vicki and I had not had a drink in twenty years. THEY DID NOT CARE! Who are they?
My family and I had come into some money that was free and clear of the Rosamond Estate of which Heather and her family – got nothing! White Logic was – full steam ahead! THEY had a plan…..'Psucho Billy's Bar and Grill' is born. The greates literary struggle of ALL TIME is the stuggle I had to keep my daughter from going over to The White Side, and once she had, betrayed me in every way – to forgive her! I awoke this morning, sat at the edge of my bed, and threw in the towel. Then, I went to the Gideon Computer and found John. I also found Berkeley Bill Bolagard my fictional character based upon my alcoholic self who lived at the Moose Club. I drank at all the Downtown Oakland bars, but, avoided 'The Las Chance Saloon' because Bill and my father claimed this bar. My story begins at 'The Golden West' on twelfth street.
Ghost writer, Tom Snyder, was hired by Stacey Pierrot to author the 'White Logic' biography of the world famous artist, Christine Rosamond Presco-Benton. Tom tried to get me to contribute. I considered it because I wanted my book on my 'Rose Line' to hit the market, first, because I communicated with other authors who had come out with their hit on the ideas put forth by Baigent and Leigh. I have exchanged e-mails with Margaret Starbird, whom my fictional character, Miriam Starfish Christling, is partially based upon.
Tom and I made a verbal agreement that he would not write about Christine's alcoholism, because it is a family disease that is handed down from one generation to the next. Because Tom was not an alcoholic, and did not attend a Twelve Step program, he could not offer a Divine Intervention and a Blessed Resolve, that millions of Alcoholics in Recovery have enjoyed, will enjoy – hopefully for a thousand years to come.
When my daughter was kidnapped, and went to see Vicki and her son, Shamus Dundon, Snyder to the go ahead to write about the family disease from Vickie. Since her death, my niece Shannon Rosamond Benton has seen evidence Vickie betrayed her, and me, which adds up to the horrible truth she betrayed her niece, and sabotaged Heather and my MIRACLE.
In place of this miracle, a utterly evil and wicked labyrinth was constructed with the help of the executor, Sydney Morris, of the law firm of Buck. Vickie had dropped out as Christine's No.1 named Executor, nominated Garth Benton, then worked behind the scenes with Robin Beare – Garth's Divorce Attorney – to control all aspects of the Literary and Artistic Legacy of one of the highest paid Woman Artist in the history of Art. White Logic is practice here, in the dark, in a covert manner, the likes the true World of Literature and Art has ever seen. Jack London, and his two alter-egos, would be – impressed!
Since July of 2001 I have struggle to get my daughter back in my life. We have been seperated three times. The last time was eight years ago. No one has taken glee in the destruction of Our Miracle, than Shamus Dundon, who told several lies about how my sister drowned at Rocky Point. He and Vickie took my daughter – HOSTAGE! If I wanted to see her again I had better stop asking good question – about how Rosamond ended up in the ocean – the thing she feared the most. Vicki said in the Carmel Pinecone they shared their nightmares of Big Waves taking their lives.
Above is a image of my dear friend, Nancy Van Brasch-Hamren. Her and Bill Arnold were lovers when they were thirteen. She knows all about Bill's infatuation with Jack London. We used to play at being Bohemians. I was George Sterling. When Heather came up to Eugene on the train, Nancy took us to dinner. I wanted Heather to meet the real deal.
The imposter that passed for me, served time in San Quinton for impersonating Bob Weir of the Grateful Dead. Nancy lived with Mountain Girl's brother in the Kesey farm. She worked for over thirty years at the Kesey Dairy in Springfield where I came to visit her in the summer of 1986. We lived in a hippies commune. Christine lived with us for a few years along with the Zorthian sisters who father was a Last Bohemian. Nancy suggested I write the history of the Hippies because I could recall so much. I know %99 more thanks to my devotion to my blog-newspaper, Royal Rosamond Presco. A year later I entered the New Hope Program at Serentity Lane. At my graduation I read from The Gideon Computer' that I got sober in order to complete. It is still un-finished. Nancy put me on course to meet, and know her good friend, Ken Kesey who some claim died of liver failure due to alcoholism.
Jack London died of liver failure and a overdose of morphine to stop the pain. I believe Nancy wanted me to do an intervention – after I became friends with Ken – who would them confide in me. That did not happen. I was afraid he – as John Barleycorn – would try to drink me under the table, in an outbreak of White Logic that take so many lives.
Two days ago I began a proposal to Meg Whitman who owns Quibi. I want Steven Spielberg to produce 'The Second Comping of Martin Eden'.
With the appearance of John Barleycorn, I am launching a public campaign to get my daughter back, and have Heather untie with her two cousins to form a and amazing Sober Literary and Artistic Legacy that will inspire many, to write, to render works of art, to get clean and sober, and combat the Family Disease of Drug and Alcohol Abuse. I want Alcohol Justice to bring a lawsuit against the law firm of Buck, Morris, who helped set up the Buck Foundation. This law firm rubberstamped the most cunning and baffling Anti-Sobriety Cult in the annals of history. Morris gave permission to Stacey Pierrot to produce a book, and a screenplay about Christine, whose autobiography was disappeared. Vickie Presco showed me the copy she made when she stayed in Christine's house after the funeral. This house should have been sealed – by Vickie! Here are the co-defendants:
Shamus Dundon, who has not sent me the painting I gave to his mother, as promised. My nephew asked what I want – eleven days after Vickie died. He was not going to tell me. His son, who reads this blog, insisted. Vickie did not fulfill what the Morris ordered. Vicki did not do what our father asked in the Trust he made out. I told Shamus I want Christine's autobiography, and…
"I want the truth of what happened at Rocky Point!"
I want Stacey Pierrot in a court of law, as well as Drew Benton, for everything was being done for Drew, while Shannon was placed under arrest. Drew does contribute to Snyder's book, but, refused to talk about how Christine was "killed by a rogue wave" that is now a huge part of London Lore. It's time Drew gave an account in a court of law.
My motive is to save lives. I never saw a dime from Christine's Art, or her Death. I suggest my daughter, all by herself, whose side she is on. Of course I want her on my side. Yes I want Christine's daughter to emerge from the Dank Cell of Lies they were put in. I want to be the True Caretaker of these three women's Creative Legacy. I will not live forever.
Heather Hanson. Shannon Rosamond, and Drew Benton. These are the Hiers of two creative siblings who rose above the White Logic Swine and performed miracles. Christine was going to have her first sober birthday at Rocky Point.
Stephen Spielberg made a fine movie 'Sophie's Choice'. He has championed the plight of Jews – especially the children. Everyone deserves a family, even the serial killer on death row. There is much evidence – I have yet to have a family. Heather was my best – and last chance. I begged her and her mother to stay away from my family. That translated into I being a very cunning and selfish bastard who wants to make sure my daughter – never sees a dime! And, the S.S. White Logic was launched against me, in all its might, to destroy me, and make sure I take my next drink.
Come April 7th. I will have thirty-three years sobriety! You wantch ya miracle! I gotcha miracle rights here!
I met Patrice Hanson at the Kerry House one of Captain Victim's favorite bars. Pops took me there after we had been drinking there most of the day. Come 2:00 A.M. the bar closed – for everyone but my father and I. He was impressed I could hold my liquor. He was still trying to drink me under the table. Come the crack of dawn, Captain Larsen was three-sheets the wind. He was using his old material on me, while I am talking about my crazy hippies ways and the time I took the Mafia to court and won! That's when everything changed between us, for the better, for I was his peer now, and the Captain treated me with respect. As his child, I never got such a thing.
A few years later we are drunking at the Lafayette house. I own two years of sobriety. I show Captain Larsen my manuscript 'The Gideon Computer'. He says he will read it later. We are down in The Presco Foxhole talking about the smeall of burnt bodies at Iwo Jima. Spotting THE ENEMY, he takes aim at my manuscript, and lets go a goodly splash of Scocth! It's a direct hit! Did I tll you Captian Victim had a glass eye, and wore a black patch for a year. Dee-Dee knocked it out with a four pound ashtray.
"Well. I'm done! I've had my fill of Iwa Jima! Vic watched me pick up my science fiction novel. and walk out the door.
Years go by, and I am back for more punishment. to my surprise, Vic is sober. H had diabetes and is in love. He wants – to live! I ask him why he raised his two sons so – cruelly?
He told me he had not role model growing up due to his father deserting him. Thus he used Wolf Larsen as a model. This is almost the truth. Finding John Barelycorn, I now own the truth, which is………..?
My father was a Jack London Freak. He was his No.1 Fan. He modeled his life after London's characters. My father was……..A Literary Lunatic!
Posted on June 6, 2012by Royal Rosamond Press
Above is a photo of my favorite bar in Oakland 'The Hut'. I almost got shot here. I was talking to some young punk who claimed his father was the Mafia, and, so was he. He tried to muscle me, impress me as we sat at a table. I told him he was full of shit. I asked him what big crimes his family are committing in the bay area. He told me they sell cocaine. I laughed in his face."Anybody can sell cocaine in Oakland. Even high school drop outs. Who needs the mob, who traditionally look down on drug dealers."
I told him my mother made porno movies for Big Bone's Remmer who came to my house with his wife. Suddenly thus black dude I don't like has come up behind me, and I hear the click of gun – that has misfired! This guy shot my fiend here two months earlier. He was at the bar when he was shot in the arm. He told me the last thing he remembers is a smoke-ring coming at him. Again I hear a click, and study the face of the alleged Mafia man. He is – blown away! I start laughing at him.
"Looks like your bodyguard needs a new gun. Or, you need a new bodyguard."
I got up, and walked out. On the street, my legs began to shake. This was the second time someone put a gun to the back of my head, pulled the trigger, and the gun jammed.
Above is a photo of the University Hotel and the laundry mat I almost died in. I was drinking and doing my laundry. There was a bunch of street waifs there who I bought hamburgers for. I am talking with this young runaway, when this guy comes up to me and orders me to stop talking to her.
"No one tells me what to do!"
And out comes this big ugly gun that is in my face.
"I'm going to blow your fucking head off!"
The young folks hug the walls! I study this bad-ass dude that repeats his threat, and say;
"I believe you are going to blow my head off. But, you are such a lousy shot you might shoot an innocent bystander. Let's go in the back ally and you can blow my head off there. Besides, you dont want any witnesses.
"Good idea. Let's go!"
Now, I've had a lot of good ideas in my life, and have been in a rage because most of them have been rejected. In the ally, I fall to my knees with arms outstretched, and say "Baba". I am in the light. He pulls the trigger. The gun is jammed. He tries again. I get up, and walk away.
A week later I see him on the street, and he's screaming his tired used-up old threat at me;
"Yeah! Yeah! Promises! Promises!"
When I had a falling out with my daughter, she bragged about her boyfriend having a thousand friends. She said I was "so perfect". She bragged about Bill having a manufactured bar in their house. Big deal. I and my friends took over three bars in my hood, the last one was the Hut. After living on Beacon Hill and drinking in bars in walking distance of my abode (one of them Cheers) I made a rule to take my business to the bar nearest to me. That was The Canteen, and old man's bar.
In no time me and my friends moved the old men out. The Canteen became the wildest bar in the Bay Area. It had to be shut down. We moved to the Piedmont Lounge up the street, where the old war heroes retreated. We moved them out, and they went to The Hut. We closed the Lounge due to free for all fights where beer mugs were busted over folks heads. Then, my buddies and I headed for The Hut. I founded three great bars in Oakland. At the Hut this guy tells me;
"When you are not here, this place is a real drag!"
Between the Canteen and the Lounge is the Kerry House where I met my daughter's mother – who claims she was married to the Mob. I drank here with my father – till dawn. When the bar closed, it never closed for Vic, who drove a big pink Caddy and wore garish plaid dresscoats. Vic never went to rehab. I mean, what would he share at a meeting?
"You all are trophy drinkers, I on the other hand, am the embodiment of Emperor Caligula!"
The real big deal in law enforcement was Frank Coakley (the real Hallahan) whose daughter adopted the Presco children. The Coakly family owned much real estate around Lake Merrit. There was a huge oil painting of this lake where Jack London sailed boats on Kay Coakley's wall. Kay saw the same angel my sister's saw. When I got sober, I began my autobiography 'Bonds With Angels'.For surely there was an angel looking over us, because we were forced to bond with real devils!
My bodyguard was an Imperial Marine, Dietrich's personal bodyguard, who ran away from Synanon who had moved into Oakland's old athletic builiding. Two of my friends were members of the SLA, and were quationed by the FBI about the kidnapping of Patty Hurst. I have seen more gunplay then most Marines. I am retired from the World of Imperial Bullshit!
Jon Presco
Posted on June 13, 2021 by Royal Rosamond Press
At University High School I did a watercolor of my father's truck in Jack London Square where Acme Produce was located in a Victorian warehouse. There was a water-tower in the background. My good friend, Bryan MacLean saw me do this, and titled me…
'The Painter of Trucks'
I had seen the work of Thomas Hart Benton, and may have been influenced by his midwestern art. But, I loved John Steinbeck's novels – and the novels of Jack London. My father told me he used Wolf Larsen as a model to raise his sons because his father the professional gambler, abandoned him. Vicki Presco told me Christine wanted to mend our famous bond. I suspect she wanted to have our art shown side by side in the Rosamond Gallery located in Carmel, where Jack London and George Sterling founded a Bohemian Art and Literature Colony. Our great grandfather, Wensel Anton Prescowitz, immigrated from Bohemia.
For two years the Presco Family had no car. When we went somewhere, Vic would lash down some lettuce crates with a tarp so Mark and I could sit on the bed without being blown away. We went to Roseville a couple of time like this. One time we went to a function at Glenview Elementary, where Clint Eastwood went to school. After we parked the Acme truck, a Cadillac pulled behind us, and a boy got out…
"Look mommy! Those boys are riding in a truck!"
Eat your heart out you mamzy-pamzy!
I believe the reason Christine autobiography was disappeared, was she wrote about a movie being made about ALL THE PRESCOS! Pierrot's high school buddy, Jacci Belford, told me she made an offer to buy the entire estate, and my mother told me they are talking about a movie. This would make the movie a part of Rosamond's estate, and this my nieces would enjoy profits from the movie – which was not included in the covert plant that Buck&Morris endorsed. This law firm should have endorsed Art Production from Rosamond's BLOOD! I should have been in that gallery – talking about my NEW paintings of the Acme truck, and, how Vick made a loan to London's daughter. I would frame some of my poems. I would have blown-up photos of London and Sterling in Carmel – along with the photographs and writing of our grandfather, Royal Rosamond Press. Most visitors to Carmel would – GET IT! They came from all over the world to see…..STEINBECK COUNTRY!
Above is a 1950 Dodge like the one I drove Rena in to the top of Mount Tamaulipas. When we drove into Redwood Park, we made quite a majestic picture. Rena was impressed.
John Presco
Copyright 2021
(61) Carmel-by-the-Sea, Famous Artist Colony – YouTube
Jack London Slept (and Worked) Here (sfgate.com)
Jack London has a square named after him in Oakland and a whole state park in Glen Ellen. So why is the California Writers' Club holding a Jack London Writers' Conference in South San Francisco?
Turns out the adventure writer, born in San Francisco in 1876, got his first taste of wild times and country living during his formative years on a Coastside truck farm. He also received a memorable dose of hard labor at a Belmont laundry near the College of Notre Dame."
Posted on November 6, 2014 by Royal Rosamond Press
The Red Cross had a youth art program in the 50s and early 60s where a hundred works of American art were chosen to tour the world in a international show. I was chosen twice, when I was twelve, and when sixteen. The work I rendered at twelve can be seen in the photo above hanging on the wall. It is a watercolor of a sailboat.
The second work was a watercolor of Oakland's Produce Market painted from memory. My brother and I worked the summers at our father's warehouse located at second and Market street near the train tracks in Jack London Square. Acme Produce was located in a Victorian warehouse with a façade like the one on the house I lived in with my wife, the artist, Mary Ann Tharaldsen.
In my painting was a red truck like the Ford the Presco males drove around in, delivering produce as far away as Crockette California. This painting is described in a letter sent to my mother by a official at University High School. After coming home from Europe, the Principle asked if he could hang it in his office for awhile.
I was given a brochure that had the artwork in it that got lose long with both paintings. My uncle Vinnie saved a panting I was honored for when I was in the seventh grade, he finding it on the garage floor. He got it framed and hung to with the seascape I gave him.
Jon Presco
http://news.google.com/newspapers?nid=1734&dat=19640505&id=Xk8cAAAAIBAJ&sjid=Y1EEAAAAIBAJ&pg=4985,325797
http://texashistory.unt.edu/ark:/67531/metapth279656/m1/5/
Beymer, Rosemary
PUB. DATE
November 1952
SOURCE
Art Education;Nov52, Vol. 5 Issue 5, p8
SOURCE TYPE
Academic Journal
DOC. TYPE
Article
ABSTRACT
The article focuses on the American Junior Red Cross International Art Program. The program is a joint sponsorship of the National Art Education Association and the American Junior Red Cross. The program was discussed by a group of teenagers from the Birmingham Schools with art teachers at the Southeastern Arts Association Conference. An eighth grade participant claims that the friendly understanding of their art creates a new feeling in people about children from other countries. A German exchange student at Birmingham says that the first time he saw the exhibit in Hamburg, Germany when he was in high school was a wonderful experience for him.
Work Continued After the War
When the war was over, the Junior Red Cross continued its activities. Beginning in 1923, the Junior Red Cross provided funds to support Indian schools in the American Southwest. During the Great Depression of the 1930s the youth organization assisted in the distribution of surplus wheat and cotton, the collection of clothing and food, and the canning of fruits and vegetables.
And Another War
In the 1940s during World War II the group increased its activities for the war effort. Members produced clothing, toys, furniture and art works. They entertained at military camps and hospitals. They helped collect paper, cloth and scrap metals for use by the military. They volunteered in hospitals and for the first time youth members recruited blood donors for the Red Cross.
Young People and the Red Cross Today
Membership in the Junior Red Cross began to decline after the second world war. Activities by junior members was less visible during the Korean and Vietnam wars. But that doesn't mean young Iowans aren't involved in volunteer work. The term "Junior Red Cross" is no longer used to signify the young members. Many young people participate in Red Cross work and projects across the state. The Red Cross Club, American Red Cross Babysitters Training Course, Youth Against HIV/AIDS and Masters of Disaster are Red Cross activities designed for young people.
http://www.iptv.org/iowapathways/mypath.cfm?ounid=ob_000278
The Red Cross introduced an International Student Work-Study Program in 1946 which brought American and foreign secondary and college students together, A "High School Chest Program" was begun in 1947, with each chest containing supplies for 50 school children. They were distributed to children overseas and in the United States where school supplies had been lost in natural disasters. An International School Art Program was introduced which sent student paintings interpreting American life to schools in other lands. Red Cross Leadership Development Centers were created to provide training for junior and senior high school and college students.
http://portagewi.redcross.org/Youth/history.html
Posted on May 13, 2017 by Royal Rosamond Press
One of my paintings I did in High School toured the world in this show.
John Gregory Presco
The
Share this: