The Royal Janitor
by
John Presco
Starfish Tackles The Octopus
No sooner did Starfish enter the 400 meter hurdle race -with forged documents handed to her by an agent of BAD – then our track star got a personal call from The Wizard.
"Victoria and I have been talking about your – behind your back – could you tell?

"No!" said Starfish, she in rare, shock!"
"Good! It worked! Professor John Von Bond is a psychic, and he showed us how to put up a psychic block. This is the reason your two never go along. He knews you were very psychic, and was blocking you. Do you know how psychic you are?"
"Yes – and no! As a Christian I am now allowed to subscribe to supernatural powers. We can not consult a witch, like King Saul did. This led to his……"
"Never mind about that. We want you to try to contact Griner in her cell – where she is freaking out. We want you to ground her. We want you to take her being into the Rose of the World Matrix – and calm her down! Find a place to lie down. The Professor Bond is going to come to you! You know the story of Jonah and the Whale?"
"Of course!"
"You are Jonah, and John Von Bond…..is the whale! Meditate on this."
Posted on August 23, 2019 by Royal Rosamond Press
Has Putin built a secret weapon that lie under the labyrinth at Zorro Ranch?
GROUND ZERO – ROZE ROUND – GROUND of the ROZE
A writer, theologian, and artist has the ability, and power, to weave in and out of reality and fiction. I am kin to Ian Fleming via Elizabeth Rosemond Taylor. I began my Bond novel sixteen months ago? Victoria Bond, and Miriam Starfish Christling are on the trail of Rosatom. They suspect it is a Time Transport device being built by the richest men on earth. The death of David Koch, the suicide of Epstein, and the declaration made by the eccentric President of the U.S. that he is "The Chosen One" suggests there is an Ark being built to save only a few. Starfish suspects earth is on a collision course with a giant astroid that came very close to earth when Jesus was alive. It blocked out the sun, and caused a earthquake as it passed. Starfish is taking Victoria on a tour of the Roza Mira prophecy. The most beautiful women on earth are being……………collected!
I suspect agents of Rosatom have gotten to my neighbors and are funding Alley Valkyrie's move to France. I suspect my daughter is one of The Chosen Ones.
A year ago I composed and posted 'The Rosatom Warhead'. I can see into the future. I would be a valuable asset to my government – if it had not been taken over by End Time lunatics who want to see the world come to an end.
John Presco
Copyright 2019
https://www.msn.com/en-us/news/crime/there-is-a-story-to-be-told-in-new-mexico-official-says-of-epstein-ranch/ar-AAGaOEH?ocid=spartandhp
https://en.wikipedia.org/wiki/Daniil_Andreyev
http://rozamira.pw/viewtopic.php?f=156&t=2853&start=340
They name folks that were ranch managers, and so you just kind of wonder who knew what when at the time that these activities were taking place," she said.
State property records newly obtained by CBS News show that in addition to a main house, Epstein's property has a pool, firehouse, offices, a log cabin and guest house among other amenities. Garcia Richard said the property also features an airstrip, an antique railroad car and train tracks.
Epstein didn't appear to have connections in New Mexico prior to purchasing Zorro Ranch. Asked what would draw him to the state, Garcia Richard said, "I think there's a perception that people won't ask questions … this case can really show the world that you can't get away with things in New Mexico."
Sources told CBS News that Epstein leaned on his political connections in New Mexico. Former Gov. Bill Richardson visited the Zorro Ranch at least once and is accused of sexual abuse there by at least one alleged Epstein victim. Richardson has denied any wrongdoing and declined our requests for an interview.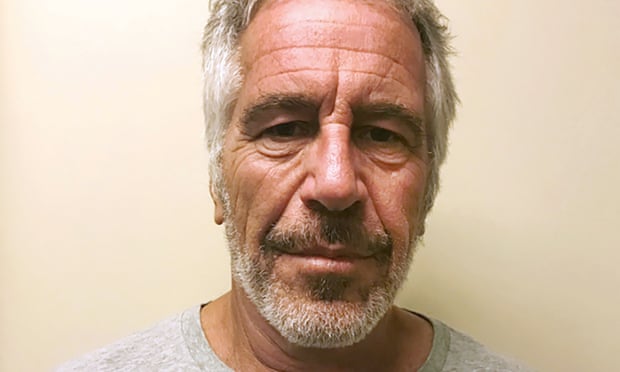 The will that disgraced financier and sex offender Jeffrey Epstein signed just two days before his jailhouse suicide puts more than $577m in assets into a trust fund that could make it more difficult for his dozens of accusers to collect damages.
Estate lawyers and other experts say prying open the trust and dividing up the financier's riches is not going to be easy and could take years.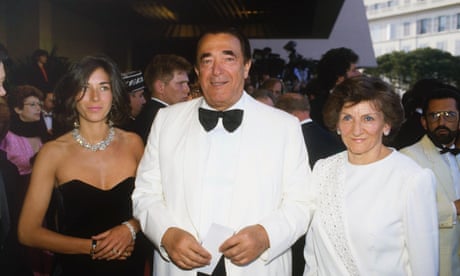 Read more
"This is the last act of Epstein's manipulation of the system, even in death," said attorney Jennifer Freeman, who represents child sex abuse victims.
Epstein, 66, killed himself on 10 August in New York while awaiting trial on federal sex trafficking charges. The discovery of the will with its newly created 1953 Trust, named after the year of his birth, instantly raised suspicions he did it to hide money from the many women who say he sexually abused them when they were teenagers.
By putting his fortune in a trust, he shrouded from public view the identities of the beneficiaries, whether they be individuals, organizations or other entities. For the women trying to collect from his estate, the first order of business will be persuading a judge to pierce that veil and release the details.
From there, the women will have to follow the course they would have had to pursue even if Epstein had not created a trust: convince the judge that they are entitled to compensation as victims of sex crimes. The judge would have to decide how much they should get and whether to reduce the amounts given to Epstein's named beneficiaries, who would also be given their say in court.
"Wealthy people typically attempt to hide assets in trusts or other legal schemes. I believe the court and his administrators will want to do right by Epstein's victims, and if not, we will fight for the justice that is long overdue to them," said attorney Lisa Bloom, who represents several Epstein accusers
She said attorneys for the women will go after Epstein's estate in the US Virgin Islands, where the will was filed and where he owned two islands.
Bloom said it was "gross negligence" on the part of Epstein's lawyers and jail personnel to allow him to sign a new will, given that he had apparently attempted suicide a short time before. Bloom called a will "a classic sign of impending suicide for a prisoner".
The assets listed in the 20-page document include more than $56m in cash; properties in New York, Florida, Paris, New Mexico and the Virgin Islands; $18.5m in vehicles, aircraft and boats; and art and collectibles that will have to be appraised.
Epstein's only known relative is a brother, Mark Epstein, who has not responded to requests for comment. It is unclear whether he was named a beneficiary.
Posted on August 23, 2019 by Royal Rosamond Press
We must begin work on the Bohemian Rose Labyrinth – immediately! We artists must start collecting our beautiful women – THE MUSES OF THE WORLD – who have long been protected (mund) by the Long-faced Comet Kings. Jesus and John the Baptist were cousins and had long faces. I am from the Aaron line. Renderings from the Shroud of Turin depict Jesus with an underbite which I am my daughter have.

You dark ugly thugs of the Sleeping Mud Nest have failed to drag me down. I am awake! I surround myself with the Spirit of the Rougemont Templars!

John 'Comet King'

The owners of the CBCLLC have opened a Pandora's Box. They will hire artists and writers – as a last resort! They will be the last – on the scene! They want us Bohemians walking about wearing their Sandwich Boards. We are not a freak show? Anyone can design a Glass Box, but, only we can make a glass slipper!

You fools! Can't you see! Behold the Tower of Beauty and the Labyrinth! On a certain day, the rising sun cast a shodow in the center of the maze. This is a cosmic sundial. The Brothers of the Bohemian Club gathered around this circle. Then, it came, out of the bay!

QUINOTAUR

Who knew this was going on amongst the stacks of felled trees soon to be made into barrels that were sold all over America. My grandfather, William Frederick Broderick was head of sales. He was connected to all the Turnverein. This is why the Mafia never took hold of San Francisco. Beware……….The Woodminster cometh!

Now you understand why I want this façade to be moved to the end of the existing pier. He will rise again!

The CBCLL has plucked the Rose of No Return!

http://rozamira.pw/viewtopic.php?f=156&t=2853&start=340

https://abcnews.go.com/Politics/russia-refuses-share-data-nuclear-explosion-alarming-monitors/story?id=65079519
Rosamond Press
When I came back to life, I knew my job was to bring the Kingdom of Truth to the Surface of the World. This is done this day. There is no way to avoid The Fight that I and my Running Mate take to the Republican Party in order to defeat it, and expel it. The Liars and their King Deceiver have altered the true intention of this party that my kindred, John Fremont helped found. He was the first Presidential candidate. He married Jessie Benton, a ancestor of my niece, Drew Benton.
I will try to answer to Question of our existence……Why does Truth exist? I am ageless in this Quest. My body get old, but my relationship to The Truth – is forever! Here is Danill Andreyev who rediscover the Matrix while in isolation in a Russian prison. It is no mistake that we three look alike.
https://en.wikipedia.org/wiki/Daniil_Andreyev
Posted on August 26, 2018by Royal Rosamond Press
The Birth of a New Church – of Truth! Artists and Architects built cathedrals. It is claimed Freemasons had a hand. But, I see a Feminine Touch. Victoria Bond is a sculptor. She is an artist that works with chisel and marble. Sir Arthur Swinburne is about to see her in action. This blog is also a massive Art Piece. I work in images, and thus am reluctant to publish a book, because the illustrations would be limited. I began to overlay The Papal Axis Mundi over the ROSATOM. We have a Doomsday Clock that the Pope wound up yesterday. He knew the Catholic Church – in doomed! All those who are Rapture Ready are waiting for The End Time War – that became manifest yesterday! Artists are involved, in the middle of all this. They are God's Timepiece!
John Presco 007
Posted on August 5, 2018by Royal Rosamond Press
https://www.msn.com/en-us/video/wonder/air-force-remains-silent-after-a-huge-meteor-hits-near-us-military-base/vi-BBLsMwI?ocid=spartandhp

These meteors may be manmade, or, man-driven? Has a secret meteor war broke out? Our President talked about creating a Star Strike Force. My fictional characters may have been created on a dual planet via Symmetry. I am their conduit-messenger. Note the spelling of Kristensen that I morph into Christling. I had forgotten about the double mobis circle in ROSATOM that is key in solving the mystery of Adam's Rib that I turned into a new religion, forgetting it is apocalyptic. Does God want to do away with the false teaching of John Darby and the Rapture, in order to give humanity Real Wings to escape our doom?

God has chosen a obscure author in Springfield Oregon to save the world, because he revived the ancient cosmology of Augerism, then combined it with the teaching of Amile Noether. Pontius Pilate put Jesus to the augur's test and found no fault in him. His symmetry – was perfect!

I now get it why others want to censor me. A intuitive part of them sees that I am being focused on a coming Doomsday. They believe if my predictions are erased, or, do not reach the public, the End Time will not arrive. However, people rioting in the streets all over the world, suggests the human subconscious is picking up the peril we are in.

I suspect Putin showed Trump this peril and told him the only way Doomsday can be prevented, is the establishment of a One Rose Atomic Order. ORAO.

Repent!

John Presco

Copyright 2018

https://en.wikipedia.org/wiki/Pontifex_maximus

https://en.wikipedia.org/wiki/Augur

https://www.independent.co.uk/news/world/americas/meteor-thule-air-base-air-force-asteroid-earth-hans-kristensen-nuclear-missile-russia-fireball-a8476896.html

The US Air Force failed to report a major meteor explosion near a military base in Greenland earlier this summer, leading to concern and confusion.

The explosion contained 2.1 kilotons of force and occurred just above an early-warning radar at the Thule Air Force base in June, according to Hans Kristensen, the director of the Nuclear Information Project for the Federation of American Scientists. Mr Kristensen confirmed the explosion in a tweet on Wednesday, suggesting the meteor could have been mistaken by some as a "Russian first strike".