I am going to send a proposal to Governor Gavin Newsom, bidding him to…..
Found the Goldbrick Think Tank in answer the Heritage Foundation
Produce 'The Royal Janitor' the first State Produced Movie
Found Broadway West, and produce Sam Mendes play about Liz, Burton and Shakespeare
Produce 'The Trial of Paul and Jesus' – The Truth about Christianity Told At Last
John Presco
CA Gov. Gavin Newsom put out a full-page ad in Variety on Wednesday calling out Hollywood.
Newsom said the industry should reconsider shooting in states that limit abortion and LGBTQ rights.
Newsom also announced support for extending California's Film & Television Tax Credit Program.
"Today more than ever, you have a responsibility to take stock of your values — and those of your employees — when doing business in those states," it continues, adding that California is a "freedom state" that supports access to abortion and LGBTQ+ rights.
"So to those in power to make decisions about where to film, where to hire, where to open new offices, we in California say: Walk the walk," the ad finishes. "Choose freedom. Choose creativity. Choose California."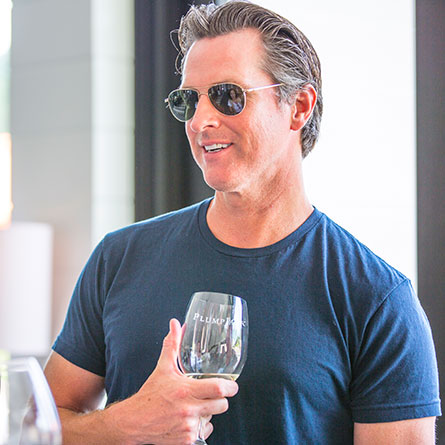 GAVIN NEWSOM
Founder
In 1992, Gavin Newsom opened his first business, PlumpJack Wines, combining his passion for wine and his driving entrepreneurial spirit. Over the next decade, the PlumpJack Group began to grow under his leadership to include many of the restaurants, wineries, and retail establishments in the current portfolio. In 2003, Newsom was elected the 42nd Mayor of San Francisco, and in 2019 was sworn in as the Governor of California. He lives with his wife and First Partner, Jennifer Siebel-Newsom, along with their four children in Sacramento, California.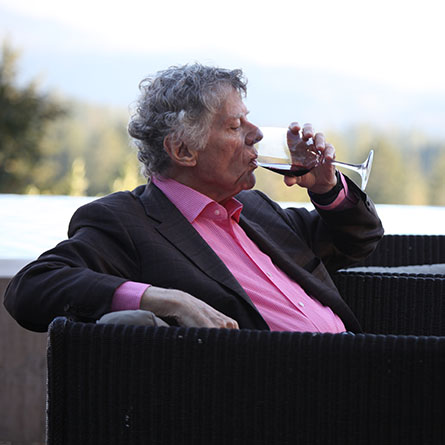 GORDON GETTY
Founder
The Benton-Getty Art Dynasty | Rosamond Press
Getty's Plump Jack, At Last | San Francisco Classical Voice (sfcv.org)
The music of the American composer Gordon Getty has been widely performed in North America and Europe in such prestigious venues as New York's Carnegie Hall and Lincoln Center, London's Royal Festival Hall, Vienna's Brahmssaal, and Moscow's Tchaikovsky Hall and Bolshoi Theatre, as well as at the Aspen, Spoleto, and Bad Kissingen Festivals. In 1986, he was honored as an Outstanding American Composer at the John F. Kennedy Center for the Performing Arts, and he was awarded the 2003 Gold Baton of the American Symphony Orchestra League.
It has been a long time coming, but Gordon Getty's most widely discussed composition, the opera Plump Jack, has finally made it to disc — the 75-minute concert version, that is, which omits two of the opera's scenes. And while it's not clear that we as yet have the opera in final form — since the first performance of the "Boar's Head Inn" scene (Act 1, Scene 5) at San Francisco Symphony in 1985, 11 additional scenes and an 11 minute and 18 second long overture have been added and orchestrated, and the entire opera has been recently revised — what we do have is an engaging musical enterprise that invites critical commentary.
Listen To The Music
Act II Scene 6: Shallow's Orchard (Shallow, Falstaff)
Act II Scene 11: Muse Of Fire (Pistol, Boy, Hostess, Shallow, Bardolph, Davy, Henry V (Hal), Chorus)
With a libretto that Getty himself adapted, in large part, from Shakespeare's Henry IV Parts 1 & 2 and Henry V, Plump Jack follows the rotund Falstaff, the elder King Henry IV, Henry's son Hal (eventually Henry V), and their not-so-merrie comrades, cohorts, and acquaintances through a series of ambushes, schemes, and deaths. Although I am far from a Shakespeare scholar, both SFCV editor and musicologist Michael Zwiebach and UC Berkeley Shakespeare scholar Hugh Macrae Richmond's video collection of Shakespeare stagings confirm that the Falstaff of these plays, who predates the Falstaff of The Merry Wives of Windsor, is a dissolute knight whose wit, in Zwiebach's words, "is razor sharp and not clownish." The earlier Falstaff's actions, he writes, "show a man with a significant dark side," one capable of cheating men, both honorable and far less so. In short, Getty's title, Plump Jack, may suggest a barrel of belly laughs, but neither libretto nor music invites such.
Cheney says DOJ not prosecuting Trump if there's evidence could call into question the US as 'nation of laws' (msn.com)
California Gov. Gavin Newsom tells Hollywood: Stop filming in Georgia (ajc.com)
Back when then-Supreme Court nominee Brett Kavanaugh was undergoing his Senate confirmation hearing in 2018, the FBI set up a tip line to field information regarding the mounting sexual assault and misconduct claims piling up against him.
We already knew that the FBI didn't investigate a number of these tips, even those made first-hand by the accusers themselves. We've known from the start that the "investigation" that laid a clear path to Kavanaugh's confirmation was a total sham. But I guess there's something comforting about finally hearing it confirmed by the head of the FBI himself.
Senator Sheldon Whitehouse, a Democrat from Rhode Island, has been hounding FBI Director Christopher Wray about the investigation process for years. He raised questions about the tip line and what was done with that information in 2019. In March of 2021, he sent a letter to Attorney General Merrick Garland, asking the Department of Justice to investigate the investigation, which he called "fake."
This week, Whitehouse finally got Wray—who somehow still has his job—to admit that the FBI did not investigate the tips that came in. Rather, they "reviewed" them, but only to separate out the relevant ones about Kavanaugh. They then sent those tips to the Trump White House, to do with whatever they pleased, which definitely didn't include any sort of investigation.
Whitehouse asked Wray if it was true that "after Kavanaugh-related tips were separated from other tips, that they were forwarded to White House counsel without investigation?" Here's the exchange that followed (via Esquire):
WRAY: When it comes to the tip line, we wanted to make sure the White House had all the information we had, so when the hundreds of calls started coming it, we gathered those up, reviewed them and provided them to the White House—

WHITEHOUSE: Without investigation?

WRAY: We reviewed them and then provided them to the White House.

WHITEHOUSE: You reviewed them for the purposes of separating from tip line traffic but did not further investigate the ones that related to Kavanaugh, correct?

WRAY: Correct.
Wray also admitted that, as Whitehouse put it, "the FBI took direction from the White House as to whom the FBI would question."
Kavanaugh's Supreme Court confirmation, like so much of Trump's presidency, was just a total scam from top to bottom.
(image: Andrew Harnik – Pool/Getty Images)
California Gov. Gavin Newsom took out an ad in Variety to urge Hollywood to 'walk the walk' on their values and stop filming in conservative states like Georgia and Oklahoma
Aug 4, 2022, 2:44 PM
CA Gov. Gavin Newsom put out a full-page ad in Variety on Wednesday calling out Hollywood.
Newsom said the industry should reconsider shooting in states that limit abortion and LGBTQ rights.
Newsom also announced support for extending California's Film & Television Tax Credit Program.
Sign up for our newsletter to receive our top stories based on your reading preferences — delivered daily to your inbox.Email address
By clicking 'Sign up', you agree to receive marketing emails from Insider as well as other partner offers and accept our Terms of Service and Privacy Policy.
California Gov. Gavin Newsom on Wednesday took out a full-page ad in Variety to urge Hollywood to "walk the walk" on its value and avoid shooting in states waging a "cruel assault on essential rights."
"Hollywood: your values, you choice," the ad begins, touting California as the "best place in America to create" and the "home for storytelling and story tellers" for over 100 years. It mentions the "robust tax incentives" and "the best culture" for creators, adding: "Most importantly, we share your values."
"Over the past several years, the legislatures of states like Georgia and Oklahoma have waged a cruel assault on essential rights," the ad says, adding that those states have now moved to limit abortion rights in the wake of Roe v. Wade's reversal.
"Today more than ever, you have a responsibility to take stock of your values — and those of your employees — when doing business in those states," it continues, adding that California is a "freedom state" that supports access to abortion and LGBTQ+ rights.
"So to those in power to make decisions about where to film, where to hire, where to open new offices, we in California say: Walk the walk," the ad finishes. "Choose freedom. Choose creativity. Choose California."
Newsom shared the ad, which was paid for by the governor's PAC, alongside an announcement of his support for extending tax incentives for the film and television industry.
The bill he endorsed, SB 485, would invest $1.65 billion in California's Film & Television Tax Credit Program to extend it through 2030. Under the program, the industry receives $330 million per year in tax credits. Newsom said extending the program would "help ensure California's world-renowned entertainment industry continues to drive economic growth with good jobs and a diverse, inclusive workforce."
Hollywood unions praised Newsom's support for the bill, which has already passed the state Senate and will go to the full Assembly before landing on the governor's desk for signing.
More film and television productions are shot in California than any other state, followed by New York and Texas, but some relatively unexpected states are high up on the list. Georgia, for instance, has become a major shooting location, largely due to its "production-friendly" tax program. It's also among the red states cracking down on abortion, with a six-week ban in the state that took effect last month.
Newsom's ad is just the latest example of him targeting Republican states. In an television ad that aired in Florida last month, the California Democrat said "freedom is under attack in your state" and urged residents to come to California.
KEEP READING
Karl Rove called Gavin Newsom 'totally brilliant' for ad-campaigns, but blamed him for a 'California exodus'
Rosemond Wine vs. Alcohol Justice | Rosamond Press
Posted on June 1, 2022 by Royal Rosamond Press
Sir Sean Connery bought a Picasso with money he earned as an actor who played James Bond. How much original art does the Broccoli family own? Trump owns not one original work of art. I suspect Andy Warhol was prepared to make Donald – The King of The Art World and The Big Apple – but the former President of the United States STIFFED the richest and most famous artist in the world.
Liz, Richard, the Getty family, and I, are related to Sir Richard Burton who Ian Fleming wanted to star in the first James Bond movie. There are a hundred articles and sites talking about Bond Movies. When Tina Kotek becomes Governor of Oregon, she should found The Oregon International Art Force, and use taxes on marijuana to purchase world class works of art, and, recover and catalogue rare works of art that oil barons and Russian Oligarch's – came to own! Let's call this State Agency……
THE EISENHOWER BRIGADE OF OREGON
Governor DeSantis declared cultural warfare on DISNEYWOLD, an International Cultural Icon. Poland's rightwing fired a important head of their museum. The Supreme Court is poised to rule on Gay Marriages. Liz Taylor was an icon in the LGBTQ Community that has supported the Atis in every major city and State. Time for Oregon to move onto the World Stage.
John Presco
A painting by Pablo Picasso that was previously owned by Sean Connery—the late Scottish actor who was the first to play James Bond in the eponymous hit franchise—sold for $22 million Thursday during an auction in Hong Kong.
Posted on October 6, 2021 by Royal Rosamond Press
There is a new theory suggesting the movie 'The Rock' is a James Bond movie. This brings it all back home. I have my thumb on a major Bay Area Myth. I read this on the morning of October 6, 2021 the day after I posted on the Gideon Computer Prison and the Buck oil spill. This is profound synchronicity because the protagonist of The Rock, John Mason, escapes from Alcatraz Prison. Is this a manifestation of Berkley Bill Bolagard? John means 'The Gift of God'. Mason means 'Stone Worker' from the French word, masson. The Grand Master of the Priory de Sion, as all named John. Consider Zion, and……
The Dome of The Rock!
John John
The Rock's Wild James Bond Theory Possibly Proven True on Reddit (cbr.com)
Directed by Michael Bay, The Rock stars Connery as John Mason, a former SAS captain renowned as the only inmate who ever escaped from the federal prison on Alcatraz Island. Mason is recruited to join a band of Navy SEALs to slip onto the island and defeat a terrorist threatening to destroy San Francisco with missiles if he isn't paid a $100 million ransom for the civilians on the site.
Connery debuted as Bond in 1962's Dr. No, and a line of dialogue in The Rock states Mason was "incarcerated on Alcatraz in 1962… escaped in '63." Dr. No ended with Bond destroying the title villain's headquarters in Jamaica and drifting off with Honey Ryder rather than join CIA contact Felix Leiter, who brings the U.S. Marines to mop up operations. The theory posits that in the confusion, Bond was captured by a Navy patrol and, being undercover with no credentials, was sent to prison. In the next Bond film, From Russia With Love, there's a line of dialogue that Bond went missing for six months after that adventure — the time Bond-as-Mason would have been behind bars.
Posted on June 12, 2021 by Royal Rosamond Press
John of San Francisco
by
John Presco
Copyright 2021
After making contact with James Bond via an e-mail, John Holmes John received a small package by special courier. Opening it, he was reading a letter from Queen Elizabeth explaining the coin she gifted him. He was also being informed that his ancestor, Lewes John 11, was also the master of the royal mint, who melted down the treasure Sir Francis Drake had captured in the New World, to make coin of the realm. For this, John was knighted. The coins that Philip von Habsburg was minting from Incan gold, was a threat to capture all of Europe's commerce – in the name of the Papacy. If British traders could not keep their coins on the world market, then the world would be forced to trade with the King of the Romans, exclusively.
"This is what our piracy was all about. Please keep it a secret. As a profound coincidence, Drake introduced the potato to the Isles, and John introduced the potato to Germany and Prussia. My agent, James Bond will explain the crisis we will be in, if something happened to our tubers. I bought a bottle of your wine. I have to say the Teutonic Monks make the best wine in the world. Your ancestors brought vines from the Holy Land."
Standing on his runway, John waited to catch sight of the Lear Jet that would bring James Bond to his, dominion. John-John was feeling light-headed, and other-worldly, after Vivian Rosemonde explained how they were related. Bond descended from Sherlock Holmes, that he learned was not a fictional character, nor was James Bond. For all his life he believed Sir Francis Drake was fiction, as was his lost treasure. Now, there is this spud connection that the alleged Queen of England is extremely concerned about. Why is it her business? Isn't she just a figurehead? Is it any wonder that Meghan wanted to take her life. There is a very unreal quality to it all. James ends his e-mail with this request;
"I want you to study up on the potato blight and famine. You will be knighted into the Teutonic Order in abstention. Put on your best suit!"
Is it possible, I am caught up in a fantastic confidence game, and, an incredible hoax? John put this question to himself, then he spotted the jet coming out of the sun in the west.
To be continued
Posted on June 12, 2021 by Royal Rosamond Press
John of San Francisco
by
John Presco
Copyright 2021
Mr. John Holmes John bought Bullocks & Jones Tailor Shop the second he heard it was closing.
"Why didn't you tell me?" John asked incredulously.
Preskowitz – Master Tailors | Rosamond Press
John-John – as his friends and family called him – was the great grandson of Charles Janke (John) the son of Carl Janke, the founder of Belmont, and California Pioneer. Carl married Dorothea Peterson, an English spy, that Carl met on Heligoland Island, that was known as 'Spy Island'. Here spies from many nations came to spawn, as they called it. Who do you trust? You had to trust a fellow spy long enough to let down your shield in order to form a bond, even get married – and have children. Sherlock Holmes grandfather was no exception. He met Miss Peterson, and fell in love. Then Mr. Holmes – was gone! Going to the dock to see her lover off, she was severely distracted by the handsome figure of Charles John, who infamous ancestors were Prussians who did business with the Welsh in order to create that special Nation-People, that in all affects was the first European Union – that tried to conquer the world on two occasions with a military that was par excellante'.
The European Union Kingdom of Heligoland | Rosamond Press
Lewes John MP was a wine merchant of "dubious origin" who swore both his parents were Welsh. This was true of his mother. The De Vere and Montagu families are in the mix. Legend has it the Shakespeare family had dealings with the John family who produced exceeding handsome – and romantic men – who were experts at dueling.
John is described as the 'King's servant', and had been granted 1s. a day for life from the issues of Oxfordshire. He was also well known to the prince of Wales; indeed there is some foundation for believing the report that Prince Henry and his three brothers were wont to drink and dine at his house in the Vintry, where the entertainment included the declamation of poetry. He was a close friend of Chaucer.
Carl Janke and Dorothea compared their dreams, and discovered they wanted to create a Fantasyland. They looked at property in Belmont California that they name Walterview after the FitzWalters that descend from Lewes John. Their dream came true. However, when Carl died, there was a fight between his two sons over the estate. William Janke lost, and retreated to a home on Height Street in San Francisco. Feeling a bit guilty over the family feud, John changed Janke to John, and became an investor in the financial district. He also bought some farm land in the San Joaquin Valley that his son increased in size.
When George Shima 'The Potato King' was interred in a Japanese camp during the war, he was bought out by the Janke-John family who were beginning to find each other. The discovery that the world famous artist, Augustus John, was a close relative, John bought many of his pieces – along with a few Van Goughs. He was secretly called 'The Spud King' and, his vast potato filed could be seen from space!
John was the epitome of 'Quiet Money'. He let his suits do all the talking. However, the John Family Winery produced the best wine in the world! A lost John vineyard had been located, and in the center of the potato fields was a replica of a French Chalet that belonged to the de Bourmont family. There was a private airport that flew in wine lovers from France. Some of the richest people in the world laughed when they saw the potato fields. Then they beheld……the grapes!
John-John could not help notice a stunning woman admiring his Van Gough. Gliding over to her, he asked the question of the age.
"Do you like Van Gough's work?"
When she turned full face to John, his heart raced. Her face had perfect symmetry. She gave him the most knowing smile.
"Do you know we are kin to James Bond?"
"Never heard of him."
"He knows who you are….and wants to meet with you. Here is my card. We are cousins."
John read the card aloud..
"Vivian von Rosamonde!"
"I'm impressed. I will name a wine after you. How does Rosamonde Belmonde Wine sound?"
"It has a cultured ring to it! Very French – and well bred!. Is it true you can see your potato field from space?"
John pulled out his phone, and with deft swipes of his manicured fingers….
"Come! There's a satellite passing over this moment. My friend Bill Gates put one in orbit so we can keep an – eye on all the potato fields in the world – excuse my pun!
John took Vivian's hand and they ran out the castle and stood on the drawbridge!
"Wave Ms. Rosamonde! There we are! Say hello to Spudland. Bill and I got McDonald's by the short hairs!"
Posted on June 26, 2021 by Royal Rosamond Press
On this day I found 'Spy Island Authors' . We are a school for authors of Spy Novels, and New Cold War Thrillers. The spirit of my grandfather, Royal Rosamond, will wage a historic battle against those who have done his family wrong, and intend to erase Democracy from the face of the earth. The American family will be just a memory unless the spirit of these men, arise.
The family of Elizabeth Rosemond Taylor came back to America in 1939. Liz and her brother, Howard, were British subjects who had contact with Victor Cazalet who may have been an operative for The New World Order. Victor has a vision of uniting the the two most powerful navies in the world. Royal Rosamond in camping on the Anacapa Islands with Dashiell Hammet, and other Black Mask authors. I doubt Liz and Royal ever met. This Rose Star knew very little about her roots when she died. If she had met my grandfather, then she would wonder aloud if they were kin. They had…..those eyes!
I invite my students, my trainees, to walk in the footsteps of the anonymous Continental Op who boards the sloop The Southern Cross to sail to Saint Croix Island with his peers for a much needed vacation. However, business is discussed. Members of the Bohemian Club are aware of this gathering. When Christopher Wilding married Aileen Getty, we became kin to Ian Fleming. James Bond is sailing aboard The Southern Cross.
My aunt Lillian told me she saw her father and Erle Stanley Gardener typing in the living room. she claimed Royal taught Earle how to write. There is a HBO series titled 'Perry Mason'. Royal was fifty-six when Liz got off the boat in New York. She was born in 1932. My mother, Rosemary, was born in 1928. My grandfather was publishing in Out West magazine in 1918, where the Taylor family was heading to find their fortune.
Here is my idea for a series 'James Bond In La La Land that I wrote after I began 'The Royal Janitor'. Shades of 'Once Upon A Time In Hollywood'.
My friend Bryan MacLean was invited to dinner at Sharon Tate's the night of the murders. I believe he was a friend of McQueen.
James Bond In La La Land? | Rosamond Press
"James met Steve McQueen at a red light on Mulholland Drive at 10:30 P.M. Steve was driving a Shelby Mustang, and Bond a Ford Torino Cobra. The actor, famous for his driving skills, revved his engine, and James gave the nod. When the light turned green, the race was on. Jame's knew he was disobeying his therapists orders. After McQueen edged Bond out, they stopped in a A&W, where they chatted. Steve invited James to dinner at Sharon Tates's house. 007 said he would consider it after he checked his calendar. In truth his doctor insisted he stay away from the fast LA crowd."
Steve McQueen had every intention of attending Tate's get-together that evening but, thanks to a persistent female companion, did not. The actor later learned that Manson wanted him dead as part of a prepared hit list of celebrity killings.
Steve McQueen Was on Charles Manson's 'Hit List' But His Libido Spared Him From Being Slaughtered (cheatsheet.com)
I am going to author a Straight Bond book.
John Presco
President: Royal Rosamond Press
Author of: The Royal Janitor
Copyright 2021
Ian Fleming – Talitha Getty – Elizabeth Rosemond Taylor | Rosamond Press
Matthew Rhys, John Lithgow and Tatiana Maslany to Star in 'Perry Mason' (hbo.com)
The Fleming Collection and Bond St. Gallery | Rosamond Press
The Continental Op is a fictional character created by Dashiell Hammett. He is a private investigator employed as an operative of the Continental Detective Agency's San Francisco office. The stories are all told in the first person and his name is never given.
The Philosopher Detective | Rosamond Press
Elizabeth Rosemond Taylor was born in London, England, on February 27, 1932, to American parents Francis and Sara Taylor. Her father was a successful art dealer who had his own gallery in London. Her mother was an actress who had been successful before marriage under the stage name Sara Sothern. Taylor has an older brother, Howard, who was born two years earlier. In 1939 the family moved to Los Angeles, California, where Taylor was encouraged and coached by her mother to seek work in the motion picture industry. Taylor was signed by Universal in 1941 for $200 a week.

Read more: https://www.notablebiographies.com/St-Tr/Taylor-Elizabeth.html#ixzz6yuTy1BWK
Posted on July 28, 2013 by Royal Rosamond Press
This extremely rare photo of the first west coast Black Mask get-together on January 11, 1936 captures possibly the only meeting of several of these authors.
Pictured in the back row, from left to right, are Raymond J. Moffatt, Raymond Chandler, Herbert Stinson, Dwight Babcock, Eric Taylor and Dashiell Hammett. In the front row, again from left to right, are Arthur Barnes (?), John K. Butler, W. T. Ballard, Horace McCoy and Norbert Davis.
Rosemary told me her father, Royal Rosamond, used to sail to the Channel Islands and camp with his friend, Dashiell Hammett who is seen standing on the right in the photo above.
Aunt Lillian told me she would fall asleep listening to Royal and Erle Stanley Gardner on the typewriter in the living room. Royal was Gardner's teacher and a member of the Black Mask. I believe I can almost recoginize Black Mask authors under the tree on Santa Cruz Island sitting under a tree with my grandmother, Mary Magdalene Rosamond, who does not look very happy as she embraces a black dog. Who is that woman? Is she a writer? She looks a bit crazed, as does the guy holding a gun. Is Mary hearing some far-out and weird ideas around the campfire?
When I was fifteen Rosemary showed me about six magazines wherein her father's stories appeared. There were several mysteries. I am going to send the camping photo to some experts. That looks like Raymond Chandler in front of the tent. Is he the guy packing heat?
Hammett wrote the Maltese Falcon that begins with a story about the Knight Templars. Was this a tale passed around the campfire on Santa Cruz Island?
Jon Presco
Copyright 2013
Posted on August 1, 2018 by Royal Rosamond Press
I am almost certain Arthur K. Barnes and John K. Butler are in these two photographs with my grandmother. I will tie Barnes and Butler to C.S. Lewis, Tolkien, and Ian Flemming. Add Dashiell Hammet to the mix. He would go camping on Anacapa Island with my grandfather, Royal Rosamond.
Elizabeth Rosemond Taylor is my only Muse. Liz, Christine, and I, are the only family members I want to be associated with. I am going to found a California Cultural Reserve in order to survive The Moron of Dark Tower and his Neo-Confederate Thunder Turds.
John Presco
Posted on June 25, 2021 by Royal Rosamond Press
"Goldbricking is the practice of doing less work than one is able to, while maintaining the appearance of working. "
A month ago I founded The Goldbrick Think Tank. Goldbrick denotes wise-guys sitting around all day doing nothing but think about stuff. Yesterday I and Mr. Spooky McNoodles began discussing what affect – if any – the new cold war is having on OUR YOUTH. Later on I found a new candidate for Victoria Rosemond Bond. She is an American Artist with speech impediment. I asked her if she would make movie review videos for my blog. She is crazy for movies. I have been making mind-videos of her debut as the New Bond, the audience laughing when they hear her lisp. But, then they get it. Everyone is welcome to be a spy. I want young people to be – engaged! I want them on – her side!
I am going to try to make contact with… Elizabeth Lydia Manningham-Buller, Baroness Manningham-Buller…..and remind her it was the youth of San Francisco that was receptive to the British Invasion. I will mention my later friend, Ben Toney, who captained London Radio. They say Beatlemania brought down the Iron Curtain. I will tell her that I was a Hippie Tactition that helped OUTHINK the U.S. Military, and, possibly got the attention of Rena's ex-husband who was with the British Defense Staff – Washington in the seventies.
With Russia threatening to NUKE-US, I will be making live broadcasts from the Ghost of Armstrong Radio Station. Too bad it was torn down or I would gather a group of Cyberloafers at KORE, and paint their feet as I THINK-A-LOUD!
For Cyber-sucking sake! Does it really take much effort to beat that……Born Loser?
Augustus John, Ian Fleming, and Ben Toney | Rosamond Press
Captain John-John 'Wizard Cowboy at Large' 'King of Cyberloafing'
"Russian Deputy Foreign Minister Sergei Ryabkov warned on Thursday that his country would no longer fire warning shots at British vessels that enter the waters near Crimea, Reuters reported.
"We can appeal to common sense, demand respect for international law, and if that doesn't work, we can bomb," Ryabkov said to Russian media.
Future bombs would be placed "on target" and not just in the vessel's path, according to Ryabkov.
Russia warns it will bomb British vessels next time after firing warning shots (msn.com)
Why Russia's Black Sea Threats Were a Huge Win For Putin Against the West (msn.com)
Pentagon Insider Warns Joe Biden Against 'Major War' With China in Open Letter (msn.com)
The contested versions of events started on Wednesday when Russia's defense ministry announced its border patrol vessel had fired "warning shots" to deter the Royal Navy's HMS Defender as it sailed from Odessa, Ukraine to Georgia.
Moscow also said it deployed Su-24 aircraft to drop bombs along the route of the vessel's route, which it accused of encroaching three kilometers (1.8 miles) into Russian waters as it passed Cape Fiolent, Crimea.
The U.K Ministry of Defence (MOD) countered by saying no shots had been fired, and that Moscow's claims that bombs were dropped in the vessel's path and the ship had changed course, were wrong too.
"It is fairly clear that overall, the picture that has emerged shows that Russia is making it up," said Keir Giles, senior consulting fellow of the Russia and Eurasia Program at London's Chatham House think tank.
"However, that is not with some self-inflicted injuries on the U.K. side along the way," he told Newsweek.https://www.dianomi.com/smartads.epl?id=3533
Sensing a narrative warfare opportunity, Russia got ahead of the U.K in shaping the messaging about the incident.
Also, aboard HMS Defender were British journalists whose accounts presented a far more dramatic story of high seas drama involving Russian fighter jets buzzing the ship which was jarred with the MOD's statements which played down events.
"The U.K. has shot itself in the foot by not putting out a consistent message and therefore leaving itself open to doubt and making people more inclined to trust Russia," Giles said, "Russia also knows that a lot of people abroad will believe what Russia says."
Even if a factcheck debunks Moscow's claims, the Kremlin has achieved its goal of promoting a narrative for its domestic audience that Russia faces a hostile foreign threat which it is more than capable of seeing off.
Giles said that Russia had wanted to portray that there had been a highly dangerous situation which risked miscalculation and the possibility of a direct clash which could spiral.
Chatham House – International Affairs Think Tank
Black Sea incident is Russia telling the same old story | Chatham House – International Affairs Think Tank
Eliza Manningham-Buller – Wikipedia
Chatham House, also known as the Royal Institute of International Affairs, is an independent policy institute headquartered in London. Its mission is to provide authoritative commentary on world events and offer solutions to global challenges. It is the originator of the Chatham House Rule. Its presidents are Baroness Manningham-Buller, Lord Darling of Roulanish and Sir John Major.[1]
Elizabeth Lydia Manningham-Buller, Baroness Manningham-Buller, LG, DCB (born 14 July 1948) is a retired British intelligence officer. She was Director General of MI5, the British internal Security Service, from October 2002 until her retirement on 20 April 2007, aged 58. She became a crossbench life peer on 18 April 2008.[1] She is Co-president of Chatham House, alongside Sir John Major and Alistair Darling, Lord Darling of Roulanish.[2]
As of 2020, she is listed as #86 in Forbes list of the World's 100 Most Powerful Women.[3]
She was a senior liaison officer working out of Washington, D.C. to the US intelligence community over the period of the first Gulf War, before leading the newly created Irish counter-terrorism section from 1992 when MI5 were given the lead responsibility for such work (from the Metropolitan Police).
http://www.thrillingdetective.com/trivia/john_k_butler.html
https://en.wikipedia.org/wiki/The_Space_Trilogy
John K. Butler
(1908–64)
Author JOHN K. BUTLER is best-known, at least in our little neck of the woods, for the numerous stories he pounded out for such pulps as Black Mask, Detective Fiction Weekly, Double Detective and especially Dime Detective.
His best known series character, of course, was Steve Midnight, the trouble-prone hack for the Red Owl Cab Company of Los Angeles, who appeared in nine stories in Dime Detective, but he was also responsible for the adventures of police detective Rex Lonergan and undercover cop Tricky Enright. but his forté seemed to be tough, competent sleuths with unlikely professions, such as Midnight, or hard-boiled phone company inspector Rod Case. Butler even penned at least one story about Sandy Taylor of the Harbor Police.
Butler was also one of the most prolific writers of B-pictures, eventually cranking out over fifty screenplays, mostly for Republic Pictures, more than half of them westerns, and many of them featuring Roy Rogers. Okay, so they were mostly B-flicks, but among his screen credits are such classic — and occasionally alternative classics — as Ambush at Cimarron Pass, Drums Along the River, My Pal Trigger, The Vampire's Ghost and– get this — Post Office Investigator, about a hard-boiled, um, post office inspector. A nitrate print of it survives in the UCLA Film and Television Archives but is not listed for preservation.
In the fifties, Butler moved on to television, again favouring westerns, although he also wrote for shows like The New Adventures of Charlie Chan, The Adventures of Dr. Fu Manchu and 77 Sunset Strip.
Butler was also a bit of a wingnut, dressing up in cowboy drag and galloping through Griffith Park on his horse Prince. You might even say he died in the saddle — he broke his back during a ride in 1964.
SHORT STORIES

"Murder Alley" (April 1, 1935, Dime Detective; Rex Lonergan)
"The Corpse Parade" (June 1, 1935, Dime Detective; Rex Lonergan)
"Fog Over Frisco" (July 1, 1935, Dime Detective; Rex Lonergan)
"The Stairway to Hell" (November 1, 1935, Dime Detective; Rex Lonergan)
"'G' Heat" (November 1935, Black Mask)
"Guns for a Lady" (March 1936, Black Mask)
"Seven Years Dead" (January 1936, Dime Detective; Tricky Enright)
"Dark Return" (May 1936, Black Mask; Mark Dana)
"Blood on the Buddha" (May 1936, Dime Detective; Rex Lonergan)
"Parole for the Dead" (August 1936, Dime Detective; Rex Lonergan)
"You Can't Bribe Bullets" (August 1936, Black Mask)
"The Mad Dogs of Frisco" (October 1936, Dime Detective; Rex Lonergan)
"No Rest for Soldiers" (October 1936, Black Mask)
"The Lady in the Grave" (October 31, 1936, Detective Fiction Weekly)
"Federal Bullets" (November 1936, The Feds)
"Celluloid Doom" (December 1936, Ten Detective Aces)
"The Mirror Maze" (February 1937, Ten Detective Aces)
"The Walking Dead" (February 1937, Dime Detective; Rex Lonergan)
"Reunion on River Street" (March 6, 1937, Argosy)
"The Blood Barrier" (March 1937, Ten Detective Aces)
"Death on the Hook" (March 1937, Headquarters Detective; Sandy Taylor)
"Gallows Ghost" (April 1937, Dime Detective; Tricky Enright)
"I Killed a Guy" (April 1937, Black Mask)
"The Parole Pawn" (May 1937, Ten Detective Aces)
"A Coffin for Two" (July 1937, Dime Detective; Rex Lonergan)
"Death in the Dust" (September 4, 1937, Detective Fiction Weekly)
"A Ticket to Tokyo" (September 18, 1937, Detective Fiction Weekly)
"A Street in Singapore" (September 25, 1937, Argosy)
"The Secret of the Wax Lady" (September 1937, ; Tricky Enright)Dime Detective
"Sierra Gold" (November 20, 1937, Argosy)
"Death Rides the Wires" (November 20, 1937, Detective Fiction Weekly)
"The Pied Piper of Frisco" (November 1937, Dime Detective Magazine; Rex Lonergan)
"Legend of Boulder Gap (1937)
"The Black Widow" (January 1938, Double Detective)
"Defender of the Doomed" (May 7, 1938, Detective Fiction Weekly)
"Why Shoot a Corpse?" (May 1938, Dime Detective; Tricky Enright)
"Over the Wall" (August 1938, Double Detective)
"Hard to Kill" (November 1938, Double Detective)
"Big Mike's Christmas Carol" (December 24, 1938, Detective Fiction Weekly)
"The Last Hideout" (January 1939, Double Detective)
"County Cleanup" (February 1939, Dime Detective; Tricky Enright)
"Murder in Mexico" (April 1939, Double Detective)
"The Headless Man in Hangar 3" (July 1939, Double Detective)
"The Man from San Quentin" (August 1939, Double Detective)
"The Man Who Liked Ice" (October 1939, Double Detective)
"Country Cop" (November 4, 1939, Detective Fiction Weekly)
"The Policeman Writes a Ticket" (December 1939, Double Detective)
"The Doctor Buries His Dead" (December 1939, ; Stan Denhart, M.D.)
"I Died Last April" (January 1940, Double Detective)
"The Lady and the Snakes" (March 1940, Double Detective)
"The Autumn Kill" (May 25 1940, Detective Fiction Weekly)
"The Dead Ride Free" (May 1940, Dime Detective; Steve Midnight)
"The Man from Alcatraz" (July 1940, Dime Detective; Steve Midnight)
"Cop from Yesterday" (September 28, 1940, Detective Fiction Weekly)
"Hacker's Holiday" (October 1940, Dime Detective; Steve Midnight)
"Brass Knuckles" (October 19, 1940, Detective Fiction Weekly)
"The Saint in Silver" (January 1941, Dime Detective; also The Hardboiled Dicks; Steve Midnight)
"Don't Make It Murder" (February 1941, Black Mask)
"The Killer was a Gentleman" (March 1941, Dime Detective; Steve Midnight)
"We Sell Murder" (Summer 1941, Exciting Murder)
"Dead Man's Alibi" "July 1941, Dime Detective; Steve Midnight)
"Death Has My Number" (August 1941, Black Mask; Rod Case)
"Blitz Kill" (September 1941, G-Men Detective)
"The Hearse from Red Owl" (September 1941, Dime Detective; Steve Midnight)
"Murder for Nickels" (December 1941, Black Mask; Rod Case)
"Death and Taxis" (January 1942, Dime Detective; Steve Midnight)
"Cops Have Nine Lives" (February 1942, Street & Smith's Detective Story Magazine)
"Funeral — C.O.D." (February 1942, Detective Tales)
"The Mark of the Monterey Kid" (February 1942, Western Tales)
"The Corpse That Couldn't Keep Cool" (March 1942, Dime Detective; Steve Midnight)
"Never Work at Night" (March 1942, Black Mask; Rod Case)
"Death Goes Dancing" (May 1942, Street & Smith's Detective Story Magazine)
"The Pen is Not for Punks" (Fall 1942, The Masked Detective)
"Dead Letter" (September 1942, Black Mask; Rod Case)
"The Last Man to Hang" (October 1942, Detective Tales)
"Legend of Boulder Gap" (February 1950, Max Brand's Western Magazine)
"The Man Who Knew Cochise" (December 1952, Western Story Magazine)
"So-Long, Tombstone!" (June 1953, Western Story Magazine)
"A Man with a Gun" (June 1955, Best Western)
COLLECTIONS
RELATED LINKS
John K. Butler captured on film, along with a few of his partners in crime!
Respectfully submitted by Kevin Burton Smith.
interplanetary Huntress
the gerry carlyle stories
of arthur k barnes
When you read a great and famous author, delight comes without surprise. But when an obscure writer gives us a book which turns out to be a lot better than expected, the pleasure is laced with the extra tang of astonishment. This is what we get from the tales of roving Gerry "Catch 'em alive" Carlyle, the huntress in the misleadingly titled collection Interplanetary Hunter. Her vocation is to capture exotic alien creatures for the London Interplanetary Zoo, and this theme allows many attractive branchings.
Gerry herself is a likeable, headstrong character, living on her nerves, very capable, yet vulnerable to the threat of what she cannot afford – namely, defeat.
…This day was to be one of many surprises for Tommy Strike and perhaps the greatest shock of all came when he stood beside the sloping runway leading into the brightly lighted belly of the ship. For, awaiting him there, one hand outstretched and a cool little smile on her lips, stood the most beautiful girl he had ever seen.
"Mr Strike," said Barrows, "this is Miss Gerry Carlyle."
The trader stared, thunderstruck. In those days of advanced plastic surgery, feminine beauty wasn't rare but even Strike's unpracticed eye knew that here was the real thing. No synthetic blonde baby-doll here but a natural beauty untouched by the surgeon's knife – spun-gold hair, intelligence lighting dark eyes, a hint of passion and temper in the curve of the mouth and arch of nostrils…
But Miss Carlyle's voice was an ice-water jet to remind the trader of earthside manners.
"You don't seem enthusiastic over meeting your temporary employer, Mr Strike…"
Stid: Old-fashioned stereotype here, eh? Wilful female eventually tamed by male who knows best…
Zendexor: I'd say, as a matter of fact, that the relationship between hero and heroine is particularly well handled. In action-adventure you don't want anything too subtle, but let me summarize the writer's achievement in this regard, by saying that we end up by accepting both Tommy Strike and Gerry Carlyle as real people. The man is quietly competent and content to allow the woman the starring role. The woman lives on her nerves, under great pressure to succeed in a man's world.
Stid: A "man's world" – in the interplanetary age? There you have it.
Zendexor: You mean, it's stereotypical because it's out of date? Don't see why the one implies the other. Even if it did – every period of history generates its own rich crop of stereotypes, and isn't it a relief to take a holiday from ours, once in a while? But this is a digression. Actually, stereotypophobes have nothing to fear from this book. As the two main characters grow to love and respect each other, the reader can share their mutual regard, as well as appreciating with zest the mutual double-crossing of the subsidiary characters, Van Zorn and Quade.
Harlei: It's fiction, Stid, in case you hadn't noticed. Pulp-era fiction. Explain to him what historical context means, Zendexor.
Zendexor: Yes, well, the stories are old-fashioned, no doubt about that. Arthur K Barnes wrote them in the late 1930s and early 1940s. But they still have the power to entertain us with the unexpected originality of their ideas, the fresh vigour of their old-fashioned characters, and above all the inventiveness of their portrayal of alien creatures.
Cross the colour and thought-provoking variety of Weinbaum's interplanetary adventures with the frontier wonderment of Campbell's Penton and Blake saga, and you might get some idea of what awaits you with Barnes' series.
Though I hasten to add that Barnes writes much, much better than Campbell. Only in the realm of ideas, of pure concepts, may Campbell equal him; but I hesitate even to say this. And it is Barnes who is by far the better at world-building.
…She sniffed noting what all newcomers to Venus learn. Although the view is a drab almost colorless one, an incredible multiplicity of odors assails the nostrils – sweet, sharp, musklike, pungent, spicy, with many unfamiliar olfactory sensations to boot.
Strike explained. On Earth flowering plants are fertilized by the passage of insects from one bloom to another, they develop petals of vivid colors to attract bees and butterflies and other insects. But on Venus, where perpetual mist renders impotent any appeal to sight, plants have adapted themselves to appeal to the sense of smell, therefore give off all sorts of enticing odors…
Such passages help promise the reader, that the story will rest upon logical foundations. So, when the heroine faces a mighty challenge, the reader is reassured that the author won't cheat – that it won't all be fixed by some lazy trick.
The challenge, in the Venus story, is provided by the 'Murris'.
…Gerry Carlyle's temper flared.
"What is the mystery about this Murri, anyhow? Everywhere I go, on Venus, back on Earth among members of my own profession, if the word Murri is mentioned everyone scowls and tries to change the subject. Why?"
No one answered. The Carlyle party shifted uneasily, their boots making shucking sounds. Presently Strike offered, "The fact is, you'll never take back a Murri alive. But you wouldn't believe me if I told you the reason, Miss Carlyle. I – "
"Why not? What's the matter with them? Is their presence fatal to a human in some way?"
"Oh, no."
"Are they so rare or shy they can't be found?"
"No, I think I can find you some before you take off."
"Then are they so delicate they can't stand the trip? If so, I can tell you we've done everything to make hold number three an exact duplicate of living conditions here."
"No, it isn't that either," the trader sighed.
"Then what is it?" she cried. "Why all the evasions and secretive looks?…"
I certainly didn't guess the mystery. This author, in my view, really does deliver the goods. The stories – all of them – are unpredictable yet always manage to make their own kind of sense. We're taken to several varied worlds: Venus, Amalthea, Triton, a comet, Saturn and Titan. Each time we're given a starkly different kind of native life, with biological inventiveness to match that of Stanley G Weinbaum.
Harlei: Just a moment, Zendexor – you've said some good things about the book but I want you to praise it some more, in a different way. I'm a bit worried that some prospective readers might get the wrong impression from what you've said so far. I can imagine some of them thinking: well, maybe the stories are colourful and inventive, but still, they're likely to be a bit repetitive, if each and every one of them is mainly concerned with the heroine capturing some difficult beast… I mean to say, if that's the only structure the stories have –
more stuff to come, apparently
Zendexor: I get the point. But – no need to worry: Gerry's plans run into plenty of other problems. It's not just about catching beasts! There are alien intelligences too. Not that she is out to ensnare intelligent species, of course, but, unsuspecting, she meets some nonetheless, on Titan and on Almussen's Comet. Also, the plot can hinge upon hostile action by her human enemies, for she has plenty of trouble from her own species, and these crises mingle with the simultaneous dangers from alien beasts and environments. Think of what happens on Triton and on Jupiter Five.
Stid: So, you're giving it all the thumbs-up.
Zendexor: Look, such tales have the virtues and limitations of frontier adventures. They won't give you what you get from Burroughs, Hamilton, Brackett, or from Clark Ashton Smith in The Immortals of Mercury and Vulthoom, namely the thrill of wandering among the ancient mysteries of exotic civilizations. Nevertheless if you follow Gerry and her "Ark" you will get the thrill of discovery, like in Smith's other interplanetary masterpiece, The Immeasurable Horror. Although one must admit that Barnes is not a match for Smith stylistically, he's still good enough, and his achievement will be appreciated by old-style OSS fans.
To sum up, this book is much, much better than it looks. And the Emshwiller illustrations are a delightful bonus. I have given only the Venus ones on this page; there are many more from the other worlds visited in the stories.
Arthur K Barnes, Interplanetary Hunter (1956).
See the Amalthea page for the visit to that moon, including a reference to the fearsome Cacus.
See the Triton page for the adventure set on that moon.
Extracts: Grounded on Titan – Shape-shifters on Almussen's Comet.
http://en.wikipedia.org/wiki/Raymond_Chandler
Chandler had an immense stylistic influence on American popular literature, and is considered by many to be a founder, along with Dashiell Hammett, James M. Cain and other Black Mask writers, of the hard-boiled school of detective fiction. His protagonist, Philip Marlowe, along with Hammett's Sam Spade, is considered by some to be synonymous with "private detective," both having been played on screen by Humphrey Bogart, whom many considered to be the quintessential Marlowe.
Black Mask was a pulp magazine launched in 1920 by journalist H. L. Mencken and drama critic George Jean Nathan as one of a number of money-making publishing ventures to support the prestigious literary magazine The Smart Set, which Mencken edited, and which operated at a loss. Under their editorial hand, the magazine was not exclusively a publisher of crime fiction, offering, according to the magazine, "the best stories available of adventure, the best mystery and detective stories, the best romances, the best love stories, and the best stories of the occult." The magazine's first editor was Florence Osborne (credited as F. M. Osborne).[1]
Contents
[hide]
1 Editorial control
2 Contributing authors
3 Decline and revival
4 In popular culture
5 Anthologies
6 References
7 External links
Editorial control[edit]
After eight issues, Mencken and Nathan considered their initial $500 investment to have been sufficiently profitable, and they sold the magazine to its publishers, Eltinge Warner and Eugene Crow for $12,500. The magazine was then edited by George W. Sutton (1922–24), followed by Philip C. Cody.[2] In 1926, Joseph Shaw took over the editorship.
Contributing authors[edit]
Early Black Mask contributors of note included J. S. Fletcher, Vincent Starrett, and Herman Petersen.[3] Shaw, following up on a promising lead from one of the early issues, promptly turned the magazine into an outlet for the growing school of naturalistic crime writers led by Carroll John Daly. Daly's private detective Race Williams was a rough and ready character with a sharp tongue, and established the model for many later acerbic private eyes.
Black Mask later published the profoundly influential Dashiell Hammett, creator of Sam Spade and The Continental Op, and other hardboiled writers who came in his wake, such as Raymond Chandler, Erle Stanley Gardner, Paul Cain, Frederick Nebel, Frederick C. Davis, Raoul F. Whitfield,[3] Theodore Tinsley, W.T. Ballard, Dwight V. Babcock, and Roger Torrey.[4] Author George Harmon Coxe created "Casey, Crime Photographer", for the magazine, which became a media franchise with novels, films, radio, comic book tie-ins, television, and legitimate theatre.[5] Black Mask's covers were usually painted by artists Fred Craft or J. W. Schlaikjer,[6] while Shaw gave the artist Arthur Rodman Bowker a monopoly over all Black Mask interior illustrations.[7] Although primarily known for male contributors, Black Mask also published a number of women crime writers, including Marjory Stoneman Douglas, Katherine Brocklebank, Sally Dixon Wright, Florence M. Pettee, Marion O'Hearn, Kay Krausse, Frances Beck, Tiah Devitt and Dorothy Dunn. [8] The magazine was hugely successful, and many of the writers, such as Hugh B. Cave, who appeared in its pages went onto greater commercial and critical success.
Although crime fiction made up most of the magazine's content, Black Mask also published some Western and general adventure fiction.[1]
Decline and revival[edit]
Black Mask reached a sales peak in the early 1930s, but then interest began to wane under increasing pressure from radio, the cinema, and rival pulp magazines. In 1936, refusing to cut writers' already meager pay, Shaw resigned, and many of the high-profile authors abandoned the magazine with him. Shaw's successor Fanny Ellsworth, (1936–40) managed to attract new writers to Black Mask, including Cornell Woolrich, Frank Gruber, Max Brand and Steve Fisher. [9] However, from the 1940s on, Black Mask was in decline, despite the efforts of new editor Kenneth S. White (1940–48). The magazine in this period carried the work of John D. MacDonald.[1] Henry Steeger then edited Black Mask anonymously until it eventually ceased publication in 1951. [2]
In 1985, the magazine was revived as The New Black Mask, and featured noted crime writers James Ellroy, Michael Collins, Sara Paretsky and Bill Pronzini, as well as Chandler and Hammett reprints. Edward D. Hoch praised the revived Black Mask, stating in the book Encyclopedia Mysteriosa that "it came close to reviving the excitement and storytelling pleasure of the great old pulp magazines". Due to a legal dispute over the rights to Black Mask name, the magazine ceased publication in 1987. It was revived as a short-lived magazine titled A Matter of Crime.[10]
Original copies of the Black Mask are highly valued among pulp magazine collectors. Issues with Chandler and Hammett stories are especially rare and command high prices.[1]
In popular culture[edit]
Black Mask magazine was the specific pulp fiction magazine that inspired the 1994 Quentin Tarantino film Pulp Fiction. Originally, the title of the film was Black Mask, before being changed.
An issue of Black Mask magazine features as a (planted) clue in the 1927 murder mystery novel Unnatural Death by Dorothy L. Sayers.
An episode of the 1990s television series Millennium mentions a 'literary journal' known as the 'Dark Mask' which featured detective fiction, an obvious parody of the Black Mask.
Anthologies[edit]
The Hard-Boiled Omnibus: Early Stories from Black Mask edited by Joseph T. Shaw, (1946).
The Hard-Boiled Detective: Stories from Black Mask magazine, 1920-1951 edited by Herbert Ruhm, (1977).
The Black Mask Boys: masters in the hard-boiled school of detective fiction edited by William F. Nolan, (1985).
Includes a short history of the magazine.
The Black Lizard Big Book of Black Mask Stories edited by Otto Penzler, (2007).
This extremely rare photo of the first west coast Black Mask get-together on January 11, 1936 captures possibly the only meeting of several of these authors.
Pictured in the back row, from left to right, are Raymond J. Moffatt, Raymond Chandler, Herbert Stinson, Dwight Babcock, Eric Taylor and Dashiell Hammett. In the front row, again from left to right, are Arthur Barnes (?), John K. Butler, W. T. Ballard, Horace McCoy and Norbert Davis.
Cleve F. Adams (6 stories)
Dwight V. Babcock (21 stories)
W. T. Ballard (43 stories)
Max Brand (9 stories)
Katherine Brocklebank (7 stories)
John K. Butler (11 stories)
Paul Cain (17 stories)
Hugh B. Cave (9 stories)
D.L. Champion (30 stories)
Raymond Chandler (11 stories)
Merle Constiner (12 stories)
George Harmon Coxe (27 stories)
John Carroll Daly (60 stories)
Norbert Davis (13 stories)
Ramon DeColta (24 stories)
Lester Dent (2 stories)
Bruno Fischer (5 stories)
Steve Fisher (9 stories)
Erle Stanley Gardner (103 stories)
William Campbell Gault (7 stories)
Frank Gruber (14 stories)
Brett Haliday (2 stories)
Dashiell Hammett (49 stories)
Baynard H. Kendrick (14 stories)
Louis L'Amour (1 story)
John Lawrence (14 stories)
John D. MacDonald (6 stories)
Horace McCoy (17 stories)
Robert Martin (8 stories)
Frederick Nebel (67 stories)
Robert Reeves (10 stories)
Stewart Sterling (12 stories)
Herbert Stinson (27 stories)
Eric Taylor (7 stories)
Roger Torrey (50 stories)
Donald Wandrei (6 stories)
Raoul Whitfield (66 stories)
Cornell Woolrich (24 stories)