The Royal Janitor
by
John Presco
Continued Chapter: The Naked Boy On The Mount
Copyright 2023
Victoria and John sat there with their mouths agape. John wanted to say this, to break the silence;
"Well, alas we now know what tribe you belong to, and why you dress like a wild native….You're a Levite…..a Lost Levite!"
The ball was in Victoria's court, like it never has before. Does she have the right – Bond Stuff. On cue, she got up, went over to von John's vintage sterio wall, picked up a massive pair of headphones, turned on the radio, put the headseat on, tested the sound level, walked over to John, put the headseat on him, and shouted;
"CAN YOU HEAR ME?"
"WHAT?"
Her irate gaze fell on the really bad dog, who wished she could slink away, and with her pointer finger, gave the signal…."Come with me;. With a quick glance, John understood he was not to get out of his chair – or remove the phones.
A half hour later, Victoria and Starfish returned from the bathroom. John could tell she got quite a scolding because our Pregnant Tribal Woman had been crying. 007 had it iner mind they would die virgins. Now, her reality carpet had been pulled from under her. Her wife's belly will swell day by day, while she paints the Babies Room?
"Now, let's watch your videos on The Last Audience of The Habsburgs, professor, while I watch the both of you – and take notes! I suspect you both are carrying information for each other, and have reached similar conclusions. Instead of going through a long process to discover where you agree, I will employ the BAD Wizard technique. Begin the video."
Victoria sat to the left of the big screen and studied the eyes of the Professor and The Wanton Heathen, who had some wild ideas. We see John attending a Day of The Dead show at the Schnitzer gallery and lecturing young people. He asks a curator about the white flowers. We then see John reading his letters to the Austrian Councilmate, he dismayed that they don't want this painting back. Why? It has everything to do with the art the Nazi stole. John is suggesting the children in the painting are not mere orphans, but, children of very important people who the Nazi had put a bounty on. They were not finished in order order to hide their identity.
"Levites!" Starfish exclaimed when she heard these children came from Rougemont Switzlerland, near where origin of the Knights Templar. Victoria made a note. She had attended Le Rosy which was in Rougemont. So did Princess Di.
The video covered the Alchemists and the Division of the Roses. Now we are looking at the Shroud of Turin, that the Rougemont Templars came to own. An hour later, Victoria begins her questioning.
"You both perked up when the idea the Templars found the Ark of the Covenant when they dug on the Mount of Olives. Is this – true?
"Yes!"
"Yes!"
"Do you know where the Ark is now?"
"No!"
"No!"
"You both seem to agree the Naked Boy On The Mount, begat the Habsburgs. Is this correct?"
"Yes!"
"Yes!"
"Who else descends from…..Jesus' son?"
"You!"
"Yes – you! And me!" Starfish said with total joy in her eyes, she so relieved the truth could now be told!
"Professor. How about – you?"
"You! I've been wondering. Your middle name is Rosemond, is it not?"
"Yes!"
"Well….the name Rosemond stems from Rougemont! I know. I'm a etymologist!"
Starfish – flew out of her chair, and rained kisses all over her husband's face!
To be continued
AUTHOR'S NOTES. It is 11:26 A.M. March 7, 2023. Fifteen minutes after my last post, I turned on the news to hear Tucker Carlson aired his and Fox's version of the Jan 6th. events. This is PREFERED TRUTH made for people who demand Preferreed Christian News, because they do not like secular reality. It reeks of Preferred Russian Propaganda being given to the people who are bid to be Christians, and do what Patriarch Kirill – bids them to do. Kirill launched a holy crusade against LTBGQ people. This is why I TURNED Victoria and Starfish into a married Lesbian couple. This make 'The Royal Janitor' a great WOKE novel – that is struggling to be revelent, and make literary sence of a society that leaves Orwell's 1984 – for behind. Democracy is dead because one of two major parties – refuses to relate to reality. Tucker -fails to include the truth all the people who stormed the Capital, did so because Trump claimed the election was stolen, and they must fight to save it. Just the opposite – has occured.
I am in a unique position. Whoopi Goldberg's stance on the writing of Ian Fleming, makes me a major player – in secular reality. My Biblical prophecies and knowledge probably keeps me from getting death threats, because, most of Trump's base believes God works through certain people. How many blieve his is the case, with me, while secular folks – think I'm crazy?
That no man of God, or Biblical Scholars, have been able to figure out who the Naked Boy On The Mount, is – is Christianity's Achilles Heal. A group of Christian leaders have to condemn Tucker. Am I poised to "kill off" the Bible with my revelations? Whoever thought the arrest of Jesus would be included in a James Bond-like book? Wasn't James crucified? Did the words on the screen say he was coming back……to life?
All my written text in regards to the Habsburgs – is Copyrighted.
John
Unlike other James Bond movies, No Time To Die takes the radical decision to kill off the main character during the film's conclusion. After infiltrating the so-called poison island inhabited by the supervillain Safin, Bond and his 007 replacement Nomi conclude that the only way to save the world is to blow up the base. This requires manually opening some Second World War-era missile silo doors to allow the explosives to enter the building, rather than harmlessly bouncing off. Unfortunately, thanks to the intervention of Safin, Daniel Craig's James Bond is forced to make the terrible choice between saving himself and ensuring the facility's destruction in No Time To Die's ending. He opts for the latter, sacrificing himself in order to destroy the base and save the world.
https://screenrant.com/no-time-die-james-bond-return-credits-reason/#:~:text=Unfortunately%2C%20thanks%20to%20the%20intervention%20of%20Safin%2C%20Daniel,to%20destroy%20the%20base%20and%20save%20the%20world.
By Sahil Kapur
WASHINGTON — Fox News host Tucker Carlson on Monday released security video from the Jan. 6 attack on the U.S. Capitol, using footage provided exclusively to him by Speaker Kevin McCarthy to portray the riot as a peaceful gathering.
Carlson acquired the tapes as part of a push by McCarthy, R-Calif., to win the speaker's gavel. When McCarthy was struggling to gather the votes to lead the House, Carlson used his program to list two "concessions" he could make to win over far-right Republicans.
"First, release the January 6 files. Not some of the January 6 files and video — all of it," Carlson, the most-watched host on cable news, said after McCarthy faced three failed votes. "So that the rest of us can finally know what actually happened on January 6, 2021."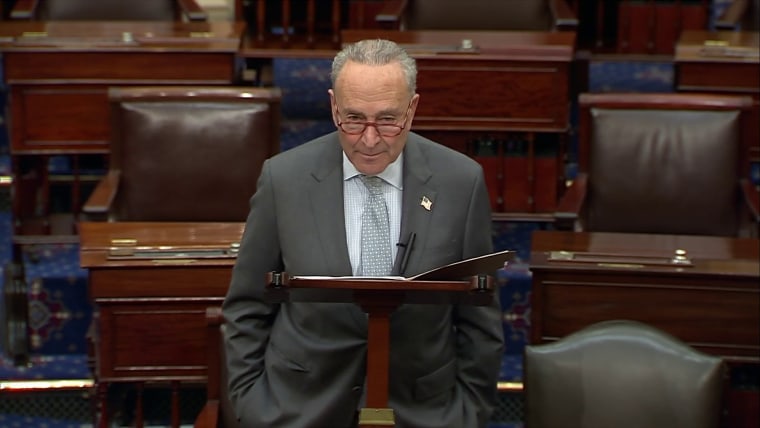 MARCH 7, 202303:39
In the two months since McCarthy won the gavel, he has granted both. Carlson announced in late February that McCarthy had given him exclusive access to 44,000 hours of security video from the deadly riot before he unveiled some clips of the video on his show Monday night.
Carlson focused Monday's segment on promoting former President Donald Trump's narrative by showing video of his supporters walking calmly around the U.S. Capitol. He asserted that other media accounts lied about the attack, proclaiming that while there were some bad apples, most of the rioters were peaceful and calling them "sightseers," not "insurrectionists."
"The footage does not show an insurrection or a riot in progress," Carlson told his audience Monday. "Instead it shows police escorting people through the building, including the now-infamous 'QAnon Shaman.'"
Posted on January 12, 2022 by Royal Rosamond Press
EXTRA! I just awoke from my infamous Old Man Nap – and came up with a political solution – and more! I want Ruben Blades to be on my ticket if I win the nomination of my party for office of the President of the United States! Ruben would be a great help with my campaign having run for the President of Panama in 1994.
'He's gone. OK': Trump hangs up on NPR after host presses him on election lies (msn.com)
Johan Skytte Prize in Political Science – Wikipedia
I am a write-in candidate for the office of President of the United States. My model is the Radical Republicans, who were the most Radial Americans – ever! They were way more radical then Jack Kureoac, Ken Kesey, Ken Babbs, Zane Kesey, and Kevin, my old Anarchist neighbor. How about more radical than Allen Ginsberg, and Wavy Gravy? Peter DeFazio is more radical than the Make Pot Legal Gang. How many Pot Smokers are moved to declare themselves the acting Futuruain President – like I did – and I don't smoke pot?…….NONE! Why, because they fear any adverse opinion of them will result in the Taking Away of Pot, and incarceration in The Funny Farm, where you can't get at another jolly bowl of Expensive Green Thinking, if you want to call it that. So, the Pot Farm Folks – THE PFF – rest on their laurels, and the literature of Ken and Jack, to own – any CULTURE!
https://en.wikipedia.org/wiki/Radical_Republicans
When I hung around Marilyn and Kenny Reed, Eric Richardson, Rick Cobian, and the Choir, I wanted to believe I was with – The Break Out of the Gideon Institute Gang – and this I have an ending to the book I began in 1986, where the oxygen is cut off, and the Bad Bohemian Boys begin to suffocate to death. Today, hospitals are running out of beds and oxygen. The UNHAPPY ENDING I saw – has arrived! Perhaps Literary Historian will find me and this blog – buried under a legend of cool musiscians who never stuck their neck out – lest they don't get anymore gigs!
Yesterday I chatted with WordPress. I have run out of gigabites because I did not find the time to learn the new format. If I had imbedded the urls of pics, I would have plenty of space. I can upgrade to the business plan for $250.00 a year, but, I am wondering if this is – A SIGN! Is my work done – in this slot of time? Is there – nothing I can do – unless I win the White House? My run for the WH would be seen as the most MASSIVE POLITICAL EXTORTION – ever? Nope! Trump running as King David on the End Time Rapture ticket – can not be topped!
I brought the grandchild of James Bond to the Emerald Valley, and, the novel idea she is really into baseball – statistics! There are fact-sheets for folks addicted to this. Owning oversized brains, Victoria Rosemond Bond, and her bodyguard, Miriam Starfish Christine (name change) are free to stuff whatever they want into their brains by BAD. I may take a month off to work on my books – that may never be done, such is the nature of the Futurian Author. When I read John Madden ran a race down 13th. Street where I out the Bum's Rush Cafe, my ongoing concern the world is coming to an end, was activated. I introduced sports to the Spy Novel, perhaps in the hope – the game must go on!
John Presco
President: Royal Rosamond Press
Posted on April 18, 2019 by Royal Rosamond Press
On April 18, 2019, the day after my grandson, Tyler Hunt's birthday, I announce I am a Republican Candidate for the Office of the United States, and, I am hereby Acting President. As my followers know, I am a Futurian. I can not say if I won the 2020 Presidential election because that would not be fair to the voters. Due to the extreme crisis King Bobo, Putin, and Sarah Sanders 'Evangelical She-thug' have brought into the world, I was elected by the Futurian Committee to serve as acting President.
I am amused at the Time Juggling Thug Wamp, William Barr, is performing with our Justice System. The Law is not a Time Machine. However, Dark Villains have tried to use it as such in order to escape punishment. Thanks to me, King Bobo, and his Thug Wamps, have failed to alter the Mueller report. Something went wrong. It was not supposed to happen this way. The King has no clothing!
In the next two years, I will reveal what was really going on behind the scenes. This will take – real time! Until then, enjoy your shining hour in the sun!
God save the Future America!
John Presco
Futurian Candidate for President
Most presidential candidates are entitled to receive Secret Service protection from the federal law enforcement agency that also provides security to all U.S. presidents and vice presidents and their families. Serious presidential candidates begin receiving Secret Service protection during the primary campaigns and continue to get coverage through the fall election if they become the nominee. Secret service protection for presidential candidates is provided for in federal law.
Posted on May 3, 2019 by Royal Rosamond Press
At 6:30 P.M. I awoke from one of my infamous 'Old Man's Nap'. I went far. It took me some time to come back into my body. I opened my eyes, and I had solved the ridlle as to where I had seen Eric Swalwell's face before. I had just posted the photograph of my family in our car in Concord California. I suggested members of Eric's facebook get a grassroots movement going, like the Tea Party. I suggested the name 'Swalwell's Swamp Patriots' after Francis Marion, who my great grandfather, James Rosamond,and his brother, Samuel, fought under. Francis was depicted in the movie 'The Patriot. The Rosamond family named their children after Francis because he had no children. He married late in life.
I was born in Oakland. My father made a loan for Jack London's daughter. Jack was an oyster pirate. I awoke from my old man nap, and put a black patch on Swalwell's eye…
The Swalwell Swamp Rangers' are born this day. We are modeled after Real Patriots. Our first mission is to protect women in the military who are being sexually abuses and trespassed upon. Ranger comes from the Dutch word, Rangar – Strider!
Secretary of State Antony Blinken might have had good historical backup for the swipe he took Friday at Moscow over its intervention in Kazakhstan — but the taunt was unwise given that the Central Asian country most Americans have only heard of in the "Borat" movies isn't the only former Soviet state currently concerned about an influx of Russian troops.Transfer Your Debt and Pay 0 Interest Until 2023AdCompareCards
After all, on Monday, Moscow and Washington's elite diplomats met in Geneva in a preliminary bid to resolve a crisis tied to a massive buildup of Russian ground forces on Ukraine's border that may presage a major invasion of the key European country on Russia's western border.
Russian President Vladimir Putin has already warned he will take "retaliatory military-technical measures" if NATO doesn't agree to his sweeping demands to permanently close off the possibility of assistance or NATO membership to Ukraine and withdraw forces from Eastern Europe. The Biden administration is walking a careful line in trying to make a deal with Russia to mutually roll back its troops while not jeopardizing core American and European interests.
The difficult balancing act was made a bit more perilous, though, after Blinken impoliticly weighed in on the 2,500 troops Russia dispatched in response to a request for support from the autocratic government of Kazakhstan, which was wracked by violent protests last week over a 100 percent increase in the price of gas that left at least 164 dead.
It seemed the secretary of state couldn't help taking a swipe in response to the situation when asked about it at a press conference last week: "I think one lesson in recent history is that once Russians are in your house, it's sometimes very difficult to get them to leave."
To be fair, Blinken was referring to a real historical phenomenon: Dating back to the 1990s, Russia has used "peacekeeping" troops and "volunteers" to more or less carve out pro-Russian enclaves in former Soviet states including Moldova and Georgia, essentially annexing chunks of these states' territories.
However, that simply doesn't describe the Russian intervention in Kazakhstan, which was requested by the Kazakh government in response to the violent riots over rising gas prices that have hammered poorer Kazakhs. Indeed, the Russian troops were requested under the Collective Security Treaty Organization that binds the countries together.
Posted on July 27, 2018 by Royal Rosamond Press
The Royal Janitor
Chapter Three
When Victoria told Starfish they were going to Eugene Oregon to track down what became of the Rose Division amongst the Habsburgs, she let out a spine-altering scrrrrrreeeee! She then shook all over, began to sweat profusely, and went into a trance. Victoria retreated, and Sharena got out from behind her desk, just in case she had to make a bee-line for the exit as Starfish made super rapid foot movements with quck turns in different directions. She would later tell the folks at BAD that this was the Lek black grouse dance she learned in South Africa where she and her father fled to get away from Vladimir Putin when he became Premiere of Russia.
"I'm going to bring my drum! This is a dream come true. My mother was born in Eugene. I've never been there! Screeeeeee!"
"You own a drum? Why isn't this in the report? By any chance have you heard of John von Bond?"
"Nope! But, have you heard of the Oregon Country Fair! My Kabalak Klock is telling me this is a Kosmic Konnection made in another dimension. What great timing! We are going to enter the Royal Drum Vortex. I am forbidden to ever step foot in Eugene, but, I don't give a shit! This is it! You're going to see – the real me! I want you to promise you will get me back to BAD!"
Posted on July 27, 2018 by Royal Rosamond Press
The Royal Janitor
Victoria came in sideways to get Starfish, she twisting this way, then that, to avoid the gyrating flesh that clung to Agent 008 like kelp in a tidepool. Taking hold of her arm, she was shocked when Starfish turned in anger, and was about to slap her hand away.
"Don't you dare! You got to come with me – now! Professor Bond is about to give his lecture."
Starfish let out a whimper, and was pouting. Many hands tried to pull her back into the drum circle where she was a star. An old hag came up to them.
"Can we have her?"
Starfish gave Victoria a look of, hope. Perhaps things will continue to go her way.
"I'm sorry. She's not mine to give!"
Again there came a whimper from Their Star, who made clopping sounds with her sandals all the way to the car. When she grabbed her drum, and clicked the trunk open, Victoria stamped her feet.
"No! You have to concentrate. Now get in!"
On the way to the University of Oregon, Starfish ran into her pad looking for more info on Professor John von Bond.
"Here's a stalking report on him. Some chic is trashing his blog. She says it's real creepy. Let's have a looksee!"
"Does he say he's related to me?'
"No, but he claims he is a Comet King, heir to the teaching of Meher Baba!"
"Who's that? Never mind. We're here"
Victoria parked haphazardly and put her DIPLOMAT shield in the window. Starfish never went to college. This was her first time on a campus. She took in all the beautiful students. The young women took notice of her, and turned their heads after she passed them. Their was an amazing aura about her. Waves of goosebumps went up and down her half naked body. There was fine mist of perspiration that caught the last light, and were like tiny rainbows. She was electrically charged due to her amazing dancing. However, she was not happy when the beautiful young men did not even look at her. Their heads were down, their eyes locked on their phone screens. At six-two, Starfish wondered if they were intimidated.
Finally, she grabbed one, on his way up river to spawn.
"Excuse me. I couldn't help but notice your features. Victoria raised her eyebrows when she gently took hold of his chin.
"Very symmetric. I can see your father's profile. And, you have your mothers high cheekbones. Did you know you are half your mother,and half your father, but, it is through your father…..you find God. Did you know that?…….I'm going to kiss you now!"
Victoria made a move to prevent this kiss, but, was repelled by a powerful energy field that she put around – them. Tilting his head back, Victoria delivered a soft and sensuous kiss, that froze them in time. His cellphone fell to the walkway, but, did not break. There was a beautiful sigh, that sounded like the opening of Morning Glories.
"You can go, now!" And Starfish watched him swim away. Turning, she stopped in her tracks when she saw Victoria was blushing. Their eyes were locked. She got it. Victoria dreamed of being kissed like that. Star approached, took her hand, and they walked the next hundred yards like this, they a rarity, as holding hands on campus went out of style twenty years ago.
"I was conceived a hundred yards from here. I feel it in my bones! I was made – with much love!"
Posted on July 28, 2018 by Royal Rosamond Press
The Royal Janitor
After the Professors one hour lecture, and after taking him to a Cosmic Dinner at the Bum's Rush Herbal Salad Bar, Victoria was ready to take in an American baseball Game, and get some R&R. Her mind was turning into silly-putty. She needed to get grounded by doing something totally inane. She could not use her mind one minute more, and, had found following American baseball to be totally relaxing. She ate up pitching and batting statistics like they were vallum and Prozac. She knew where this data had come from, and, where it was going. She compared it to knitting.
Miriam seemed spent after her dance-a-thon. John had put her in her place and came close to 86ing her from his lecture after she challenged him about his credentials. She had her I-pod tuned to her favorite music and was ready to hang for a couple of hours while her partner got her jollies. But, this was not meant to be.
Finding the baseball park nearly empty, they took seats right behind the catcher. The Eugene Emeralds were having a terrible season, and were in the cellar. Starfish's head was bouncing around like she was in the rear window of a automobile. Then, HE came to the mound, and, she froze. He froze too, in the middle of his wind-up. These were warm-up pitches, or, that would have been a balk. There was her beautiful head, hovering above the umpire. Wow! What a…..Enchantress? Dalton shuddered. No woman had looked at him that way. Does she know me?
Victoria was coming back to her seat with her arms full of popcorn hotdogs, banners, soda-pop, and cracker jacks. She noticed the dead silence, and found the source. Their deep gaze was locked onto one another. If you poured cold water om them, they would not flinch.
"Here! Take some of this!"
Miriam did not hear. When she spotted the program under Victoria's arm, she yanked at it with a growl!
"What the….?"
"I must know his name! She let out a whimper when she read "Dalton Geekie. Oh my God. What a perfect name. It means Town in the valley – with 'crag'. "Dalton" she whispered, and then charged into her Music Ap for just the right song – their song!
"It's here! Thank you Jesus!" Looking up, Starfish crossed herself.
"Play Ball!" the umpire shouted, and when Dalton gave the sign of the cross across his powerful chest, Miriam's heart went pitter-patter – KERTHUNK!
Victoria had her Em's cap on backwards, and thought she looked pretty cute. She wanted just a little limelight. It would help if someone noticed her and gave her some flirtation. What she was not ready for, was a Christian Warm-up Mating Ritual – with a raging Psychic Empathic meltdown! Miriam's words came back to haunt her
"I am forbidden to go to Eugene! But, who gives a shit!"
There should have been some questions asked here. But, now it was too late. Starfish had locked her Victim up in an intuitive mind-probe. As the sad Cellos played 'As I Walk Alone Down the Road', the movie of her parents first meeting, began to roll. The blanks were being filled in as the first tears welled in Starfishes eyes.
Her father was a Russian who had a scholarship in track. He was winning every hurdle race he was put in. Warming up, he spotted her, in the bleachers. They had to have one another. When the starter pistol went off, they were under the bleachers, mashing their lips together, ripping away at their sports clothes. When they came at the same time, there was loud cheering. One sperm made it to the finished line, and, Miriam was created.
Almost thrown off the team, Ivan made a pledge to the track coach that he would stay away from that Jezebel. She was banned from the stadium, but, Ivan caught a glimpse of Sarah now and then looking thru the bars of the gate. Their love, was banished! This is how Miriam was going to play it for the next three hours, to Victoria's utter disgust. The mesh of the backstop did not filter out any of their pathos and lust. It was a profound barrier that multiplied their love – ten fold. This, was a Forbidden Love – the best kind!
"Fuck!" Victoria whispered aloud, knowing she could not be heard above a gallery of unhappy cellos. Or, is she listening to morose Gregorian chants, again?
"My new best friend in a Russian Drama Queen!"
The coach thought about taking Dalton out of the game, but, when Miriam began to sob and wail, the crowd got into it. Victoria buried her head in the stats sheet.
"Fuck!"
The trademark of an empath is feeling and absorbing other people's emotions and/or physical symptoms because of their high sensitivities. These people filter the world through their intuition and have a difficult time intellectualizing their feelings. As a psychiatrist and empath myself, I know the challenges of being a highly sensitive person. When overwhelmed with the impact of stressful emotions, empaths may experience panic attacks, depression, chronic fatigue, food, sex, and drug binges, or exhibit many other physical symptoms that defy traditional diagnosis.
Posted on July 28, 2018 by Royal Rosamond Press
The Royal Janitor
When Miriam beheld the people climbing the stairs to the Jordon Schnitzer Museum, she let go of Victoria's hand, skipped across the grass, and bounded up the steps – four at a time! Her entrance was like Nureyev flying across the stage. She was an escapee from Botticelli's Primavera. People gasped! They thought she was part of a show. She was the star ballerina and the Constantine Christian Nudist Camp where she was homeschooled. This was her first encounter with an institution of higher learning.
Espying a group of people before a painting down the hall, she was upon them in seven giant steps. Her long arms reached in, and pushed them aside. There was some complaints. But, when they turned to see a goddess with roses in her hair, and with eyes the color of the sea, they parted as she zeroed in.
Everyone's mouths were now open, like hers was open. They were seeing this painting for the first time through Myriam's eyes. She came closer. Her long neck was craned, as she made a figure eight with her head. Now she turned sideways, and starting in the lower left corner she moved her eye across the image, slowly, till she reached the up left corner. Bending down again, she moved even closer, and ran her right eye along the work. People were astonished with her. It was a magnificent ballet. Her long arms moved her hands just above the surface as if she was taking the painting in through some kind of osmosis.
"Oh my God! There is a Möbius circle in here – and PI! How did he do this? First he is the self, then he is the audience. He goes into a total intuitive state, does a loop over, then dips down into the subconscious. Now he is walking on the dark side of the moon. There is no hope for his return. His work is surrendered to a higher power who ingnites a spark of divine inspiration! Alas, he bursts forth in The finishing!………It is Finns!
Myriam turns to face her audience. Her blue-green eyes fill with a look of astonishment.
"He is……Co-Creator!"
Around twelve people – burst out in applause!
"How wonderful!"
"I never realized this before!"
"What beauty!"
"She is – so right!"
Like a panther, she left this work and stalked off looking for another. The people moved in a fill the void. They soaked up the energy Myriam left behind. Their eyes had been opened.
Victoria watched her amazing friend, her head was above the rest, as she gazed around from the top of the mountain she had just climbed.
"Come Starfish. We are late!"
Moving into a large room, they got their first look at Mr. von Bond. There was a long leather seat with six people sitting before their Master. Myraim crept up on the seat, pushed two people aside, then sat smack dab in the middle, up front, not but fifteen feet of the old wizard that reminded Myriam of the Russian Saint Nicholas. John was going to give her something valuable – for free! She dared not move lest she be disqualified, deprived of this blessing.
John, was completely unnerved. He had to blink several times, because it was like looking at a photograph, a still life, a breathing portrait, that did not move an inch! This beautiful creature had roses in her hair. She was so completely, so utterly, receptive. And, she was more than wide awake. There was an awaking going on inside her. John von Bond, felt like a work of art. He was, her masterpiece. She, had found him.
Painting "Division of the Roses"
Posted on July 28, 2018 by Royal Rosamond Press
The Royal Janitor
by
John Presco
Everyone who entered the 'Bum's Rush' cafe were bemused by the name. What to name your new restaurant is so very important. Victoria was amused. Myriam was still disgusted with von Bond because he told her a lie.
At the salad bar, John works deftly with that fake silver pincer device, and is grabbing olives that are trying to roll off his plate. He let's out a moan, when he sees his guests scoop cruisants in a small bowl, and, nothing more.
"I thought I was going to treat you two to a fine dining experience. Chef Maximorphius picks many of his herbs himself, out of his herb garden. The dandelions grow on his front lawn!"
"Nope! We don't want any of this shit. After we watch you eat, we're gong to the ballpark to eat junk food. I hope Maxi washed the dog-pee off his dandelions! Why Americans turn their yards into dog bathrooms, is very weird to me."
John got the message. She was not ready to let it go, his responce to her question as to him being a real Professor, or, a fake Professor. He told her a famous homeless schizophrenic, named, Hatoon, kept calling him that, and the name stuck when others followed suit. In Mryiam's mind, he was a mansifisation of the false notion that Men are 'Givers'. In John's case, the giver of knowledge,
"What do you really do for a living – Professor John?" Myriam asked in the best smart alec manner she could muster, that erased that beautiful receptive face he beheld in rapturous wonder, and replaced it with the face of his – Supreme Accuser! Such is life!
"Well. I was saving the best for last. I name restaurants for a living. Indeed, I named this one! I employed the idea of a Bohemian rebel getting a high from eating authentic food that gives him and her a rush of good nourishment."
The sound of Myriam snorting the water she just drank, out of her nose, back into her glass, turned heads."
"What bullshit! Do they sell drugs here?" Turning to her best friend; "Are you just going to sit there and dine on his bullshit!"
Victoria did a quick head dip, and held it – with raised brows! She knew how devastating it was for a male to have a woman be so much on his side, then, on a dime, she is against everything he holds dear. She was going to say she was sorry, but, then Victoria added a slight kick to her best friends ankle. It dug in deep. She felt hurt and betrayed. This, was not going to end well. Indeed, the threesome were on the brink of 'Dining Hell'.
John cleared his throat.
"Yes. There is a market for this. I am called the Joseph Campbell of the Name Industry. Like Tolkien, I am a name freak."
"You mean you are a…….?" Victoria started to say, but, Myrian cut in.
"An Etymologist. I am an expert etymologist. I know twice as much as you can possibly know, because I am an expert in Russian dialects. Do you speak Russian. That said, she tilted her head back, showed John her nostrils from which blew a cold Siberian wind. Then, she gave him a Cold, Dead, Fish Eye!"
John shuddered. During the lecture he had caught something, someone, lurking behind that fresh inquisitive face. Now, that voice was louder.
"I can kill you – just like that! I can grab your head, so, and snap your vertebrae. Why did you use the word – schizophrenic?"
It was Victoria's turn to clear her throat in a completely phony way, and Myriam shot her head her way – and gave her The Fish Eye!
'Oh! You are on his side, now? Why did you kick me so hard. That really hurt!"
That remark was utterly ignored, but, it sucked the good vibes out of the air, that strangers were enjoying. Peace – is practiced here! Some wizened ears tuned in.
"So, tell me more about how the Viking Panzer Division came upon the empress Zita's bedroom." Victoria piped in with an Ol Topic Changer.
"The Waffen SS recruited Nordic fighters from the Viking countries they had conquered. Good Patriots, who had fought the invasion of the Nazi, were now eager to invade their old enemy………Mother Russia. Many progressive Bohemian types, were transformed into stone cold killers. Even devout Christians forsake their upbringing in order to go on what a amounted to a Nazi Crusade against Bolshevism!
"You are a fucking liar!" Myriam snarled. Christians would never forsake Christ like that. Why are you telling lie after lie? After being caught in one lie, you then told another, as if the game of truth-telling has been called – due to lying!"
"And – YOU! You encourage it. I watch you two. You play this easy game of Liar's Tennis. He lobs you a soft lie, and you lob it back! "
"IT IS IMPPOSSBILE FOR CHRSTIANS TO TELL LIES. TAKE IT BACK – YOU FAT FUCK! YOU HAVE NO IDEA OF THE TROUBLE YOU JUST GOT YOURSELF INTO!"
Mryiam is on her feet, glaring down at John – with two forks in her hand!
Where did she get two forks. I didn't see her get a fork. I didn't get a fork. Victoria said to herself. Then, comes a serenade of old fucks clearing their throats. Looking around, several old dudes are wearing tie-dye. Two got a psychedelic Peace sign on their t-shirt. Is that a hologram of Jerry Garcia?
Fuck!
"Ah! How much did you say you got for naming this place?"
"Five grand! I have made as much as ten grand!" John offered, his eyes glued to the forks, that were released from Myriam's powerful grip. Sitting down, she leaned foreword and looked at John – dead in the eyes!
"Are you shitting me?"
"No! No I'm not. Hitler paid the guy who came up with NAZI ten grand, which is about $200,000 thousand in today's money. It is the most recognized brand name in the world, after………"
"Cross!"
"The Peace sign, is No.3"
"This might not be correct. I read…………….."
https://www.quora.com/What-is-the-most-recognizable-symbol-in-the-world
Victoria excused herself and went into the bathroom to call BAD.
"What do you have on John Bond?"
"Not much, but for his desrire tto shoot Billy Graham when he emerged from that tunnel in the L.A. Coliseum with his two bodyguards. He was sixteen."
"Really! Was he an Oswald copycat wanna-be?"
"No, this was eight months before the Kennedy assassination. In his first girlfriends biography, John accused Billy of using teenage erections to extort money out of their parents, in what he titled Holy Blackmail. He saw the whole con after his girlfriend's mother forced him to go to four Crusades. He says it was a case of Penis and Vagina Shaming aimed at the parents of virginal teens, who conceived many children out of wedlock. Graham was telling 50,000 people in that stadium God sees all and knows all. Then he talked about Bobby wanting to put his teen boner, in Sally's teen vagina. It comes natural, Billy said. We are all born sinners. Best get the kids down on the fields while the 5,000 person choir sings 'Jesus I Come'. Of course the parents are putting a lot of pressure to go down. John refused, and his girlfriend's mother refused to let him see her daughter."
"So, this is why he wanted to shoot Mr. Graham?"
"No! He wanted too shoot him – before the mother threatened to call the cops!"
"He must have told his girlfriend."
"Yep! She says, he wanted to save the world from Graham and his Mass Shaming Racket!"
"Interesting. Put that in my JFK file, and google Billy and Jack."
"On August 18, 1960, with Kennedy showing unexpected strength, Graham convened a meeting in Montreux Switzerland, far from the media and prying eyes. Among the invited guests was Dr. Norman Vincent Peale, whose 1952 book The Power of Positive Thinking is still a bestseller today. Peale was also a notorious Catholic hater.
Read More: Why hasn't there been a Catholic president since JFK?
In all, about 25 Protestant leaders took part, with Graham leading the discussion."
When Victoria emerged from the bathroom, Mryiam held up a bottle, and shouted;
"Look what I'm drinking………ZIG-ZAG BEER!"
Fuck!
"Check out this label. This is John's idea. This is the Zig-Zag Man. He got $20,000 grand for this, because the label is going world-wide. Zig-Zag is in the brewery business. They started right here. In Eugene!"
"And!" piped John. "We both came to the conclusion, the No.1 symbol in the world, is THE DOLLAR $IGN! Can you dig it?"
Victoria offered her infamous cheap fake smile, that concealed a real concern about Myriam even touching a bottle of booze. Being such a powerful empath. this never failed to summon the spirit of a very nasty Russian merchant ship captain, who tells anyone who will listen, he ass-raped a hundred sailors who his motley crew had shanghaied.
"Taking a seat, she refrains from kicking John in the nuts, under the table.
"Gee! I leave you alone for ten minutes, and you cop-out on me!"
"What does cop-out mean? Are you going to tell me, or, am I going to have to tie you to a barrel and let my crew butt-fuck you all the way to China!"
Shit!
bum's rush. Forcible ejection, abrupt dismissal. For example, When Henry started shouting, the bouncer gave him the bum's rush, or Within hours of being fired, Alice was given the bum's rush. This idiom uses bum in the sense of "a vagrant or tramp." [ Slang; early 1900s]