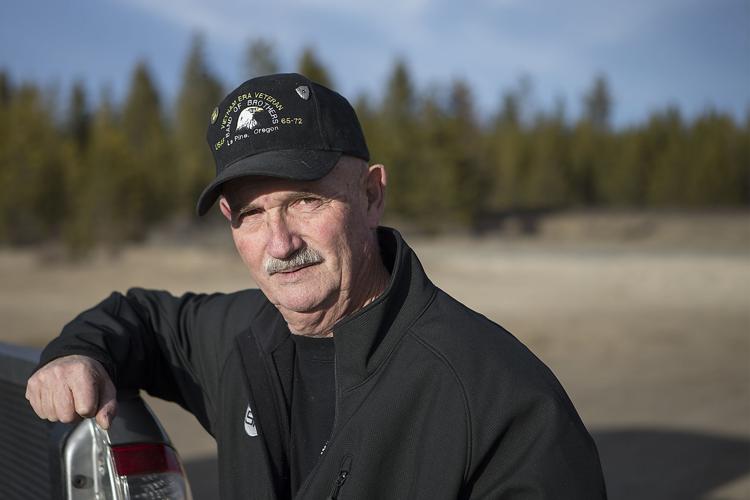 Mike McCarter and I are secessionists who have the name Rosamond in our family tree. We are both Republicans. But I don't follow Trump and Pence – who might be going to prison. Both of them! These are the questions I have for Mike Pence….
"You knew trouble was coming. Why didn't you allert the FBI and the National Guard in order to back up the Capitol Police? Do you believe that was the job of Nancy Pelosi, the Speaker of the House?" Do you believe Trump tried to steal the election from President Joe Biden?"
If I run into Mike McCarter I'm going to put these questions to him – and his Gun Boys that surround him -making him feel safe out at the LaPine firing range. Looks like he has those dark crazy eyes like his kin, Rosamond Pugh, who was compared to a Witch.
Above is a pic of me sitting behind Gwendolyn Maeve at a Eugene City Hall meeting. Maeve is a witch and advocate for the homeless. She and her ilk tried to take over Ken Kesey Square. I got in their way. I threw a monkey wench in their designs. I got death threats.
What gets me, is, McCarter and his gun boys point to folks like Maeve, Valkyrie, Lesbians', Transsexuals, The Homeless, the Blacks, ect. as reasons why the People of Oregon should give Republican MAGAs – ALL THAT LAND? Do they want all of Oregon History – too? These Election Deniers twist and bend the truth – to suit them. And, they say they are Moral representatives of God. Jesus said
"I am the truth!"
Here's a truth for you. my kin, John Fremont, blazed the Oregon Trail and co-founded the Republican Party. He was that parties First Presidential Candidate. If John were alive, he would say this to McCarter.
"Get out of my party! Form your own party, and move back to the South – where your kin owned slaves! Get out! You conduct a Witch Hunt – and you want to be rewarded with a million acres of Oregon Territory? Are you – CRAZY!"
My grandfather, Royal Rosamond was a regional author and wrote about the Ozarks. Elizabeth Rosemond Taylor and I are kin to Ian Fleming, and is why I named Bond's granddaughter, Victoria Rosemond Bond. I made her a Lesbian to irk Putin.
I challenge Mike McCarter to a debate. Greater Idaho – will never happen! The history I have compiled in this blog – will live forever! I employ the family name and Fair Rosamond, in creating a trurly wonderful Literary and Artistic Oregon Historic Culture. I got a great Rosy book! Royal's friends, many of them Black Mask authors, called my grandfather "Rosy".
Let us send our greatest ideals of togetherness to the victims of the earthquake in Turkey.
John Presco
President Royal Rosamond Press
"A bill that would invite Oregon to begin talks with the Idaho Legislature about relocating the Oregon/Idaho border was awarded a bill number, HJM 1, by the Idaho House of Representatives' State Affairs Committee on Wednesday, Feb. 1 after a short discussion. It was then read on the floor of the House. A full hearing before the committee was scheduled for Monday, Feb. 13 at 9 a.m.
Boyle told the committee, "So this is just a memorial asking that our legislature talk to Oregon's legislature about this idea and as you know to move a border — this has been done before — but to move a border you have to have both states agree, their legislature, and then it has to go to Congress for approval. So is it a long shot? Probably. But how will we know if we never start?"
https://mccarterfamily.com/mccarterpage/stories/mccarter_family_history/1into.htm
Marion Francis Rosamond (1848 – 1935)
Marion Francis (Frank) "Franklin" Rosamond
Born 13 Sep 1848 in Carroll County, Mississippi, USA
Kate Rosamond McCarter
I was named for Grandma Senter with the Kate added on so I wouldn't be called Rawsie or Rosie. Grandma didn't like to be called Rawsie.
In 1916, when I was 18, I decided I wanted to go to Boise and attend business college and learn to be a stenographer. But Ma wouldn't let me go alone, so we all moved to Boise. The boys were all married by then, except Claude and Earl, and Claude was engaged. Orla didn't marry until after Pa died.
Rosamond Pugh and Calvin Halbert Senter

Rosamond B. Pugh Senter
1838-1920
Rawsie married Calvin Halbert Senter whose parents were Drury Senter and Mary Jane McClure. Mary Jane came from Scotland with her parents, and Drury followed as soon as he earned enough money for passage. They were married soon after his arrival.8
Grandpa was "sandy" Scotch and Grandma was "black" Scotch. I believe the black Scotch are highlanders and Catholics, and the blonds are lowlanders and Protestants. However that may be, Drury Senter was a hard-shell Baptist preacher. Drury and Mary Jane had a store that Calvin worked in to save the money to buy the old Sam Pugh home place. The old house had burned down, so he built a nice new one for his bride.9
When Calvin brought Rosamond to the new house after their wedding, they found a young black girl there who had been trained to cook and keep house. She was a wedding gift to Rosamond from her parents. She was a surprise to Calvin, no doubt, because he made her pack up her things and, although it was getting late in the day, took her straight back to where she came from. Rosamond thought she might have stayed all night, but he wouldn't stand for that – he didn't believe in slavery and didn't want one around.10
Jesus: The Way to the Father
"Thomas said to him, "Lord, we don't know where you are going, so how can we know the way?" Jesus answered, "I am the way and the truth and the life. No one comes to the Father except through me. If you really know me, you will know my Father as well. From now on, you do know him and have seen him."
Philip said, "Lord, show us the Father and that will be enough for us." Jesus answered: "Don't you know me, Philip, even after I have been among you such a long time? Anyone who has seen me has seen the Father. How can you say, 'Show us the Father'? Don't you believe that I am in the Father, and that the Father is in me? The words I say to you I do not speak on my own authority. Rather, it is the Father, living in me, who is doing his work." John 14:5-10
Posted on February 16, 2016 by Royal Rosamond Press
Above: Gwendolyn Maeve Iris giving her powerful Wiccan stare – with cape.
"It's about taking care of each other during the hardest time of the year," she explains. Iris hosted the first Yule Fire, Feast and Ritual event two years ago at the Wayne Morse Free Speech Plaza. It all started with an Occupy Eugene party in 2013 that Iris and other activists brought down to the SLEEPS (Safe Legally Entitled Emergency Places to Sleep) camp based there at the time. It was a hit."
Kate Rosamond McCarter
I was named for Grandma Senter with the Kate added on so I wouldn't be called Rawsie or Rosie. Grandma didn't like to be called Rawsie.
In 1916, when I was 18, I decided I wanted to go to Boise and attend business college and learn to be a stenographer. But Ma wouldn't let me go alone, so we all moved to Boise. The boys were all married by then, except Claude and Earl, and Claude was engaged. Orla didn't marry until after Pa died.
https://www.theatlantic.com/politics/archive/2021/12/oregon-secession-idaho-move-border/621087/
https://www.oregonlive.com/opinion/2023/02/readers-respond-two-sides-to-greater-idaho-debate.html
https://news.yahoo.com/uc-board-commissioners-vote-formally-232800817.html
https://magicvalley.com/opinion/editorial/our-view-the-greater-idaho-movement-is-well-organized-laudable-doomed/article_f4827bae-97b4-11ed-be9a-9b1aa863242e.html
https://www.idahopress.com/emmett/news/boyle-introduces-greater-idaho-proposal-to-begin-discussions-with-oregon-legislature/article_cf17c78a-a357-11ed-a2a3-8f22b26ed072.html
https://www.koin.com/nwpolitics/this-is-possible-greater-idaho-movement-on-border-change-bill/
https://magicvalley.com/opinion/letters/letter-there-are-too-many-questions-about-greater-idaho/article_42ab5b8a-9881-11ed-b63c-33477aac621c.html
https://newstalk870.am/greater-idaho-bill-introduced-in-idaho-legislature/
So far, 11 eastern Oregon counties have voted in favor of becoming part of Idaho, Boyle said. It would take approval by both state's legislatures and Congress to make the change.
"So, is it a long shot? Probably," Boyle said. "But how will we know if we don't ever start?"
If the full Greater Idaho proposal were implemented, it would add about 380,000 residents to Idaho, she said, which would add another congressional seat for Idaho.
Boyle's proposal was introduced with little discussion in a unanimous vote.
"Eastern Oregon is culturally, politically, economically much more similar to Idaho than it is to western Oregon," said Matt McCaw, a Greater Idaho Movement spokesperson. "Our movement is about self-determination and matching people to government that they want and that matches their values. In Oregon, we've had this urban-rural divide for a very long time."
McCaw said the divide has caused political tension because the west side of the state "dominates state government and it dictates policy."
"Our proposal is to take that border between Oregon and Idaho, which was set almost 200 years ago in a very different time when there was only 50,000 people in the state of Oregon…it made sense then, it doesn't make sense now to have that border there because that's not where the cultural divide is," McCaw stated.
n the summer of 2015, a chimney sweep in Elgin, Oregon, redrew the map of the American West. "Imagine for a moment Idaho's western border stretching to the Pacific Ocean," Grant Darrow wrote in a letter to the editor of his local paper. Rural Oregon, he insisted, should break its ties with the urbanites of Portland and liberals of Salem, and join Idaho. "The political diversity in this state is becoming unpalatable," he argued. "Rural Oregonians in general and Eastern Oregonians in particular are growing increasingly dismayed by the manner in which Oregon's Legislature and Oregon's urban dwellers have marginalized their values, demonized their lifestyle, villainized their resource-based livelihoods, and classified them as second-class citizens at best."
https://mccarterfamily.com/mccarterpage/stories/mccarter_family_history/1into.htm
Mar 2, 2020 Updated Apr 6, 2021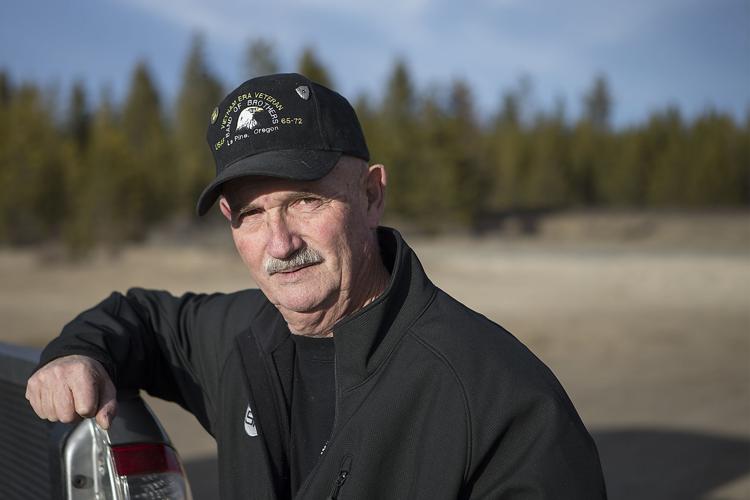 La Pine resident Mike McCarter is leading the Move Oregon's Border effort that aims to transfer rural Oregon counties to Idaho.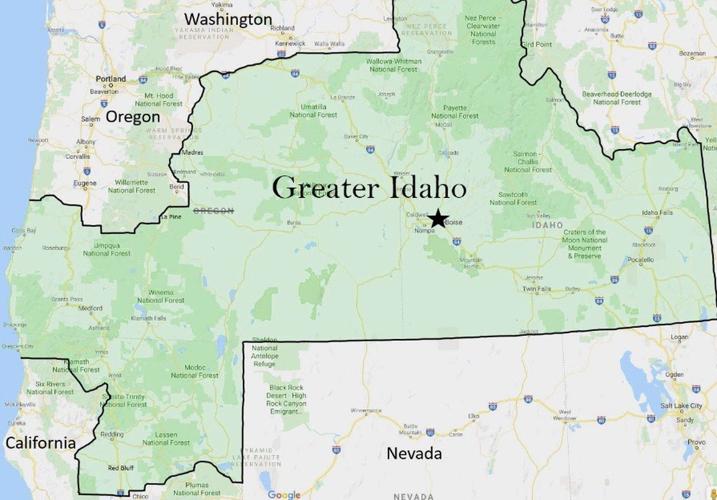 An effort called Move Oregon's Border would expand Idaho's border to encompass parts of Eastern, Central and Southern Oregon.
https://trinitymedia.ai/player/trinity-player.php?pageURL=https%3A%2F%2Fwww.bendbulletin.com%2Flocalstate%2Fla-pine-man-leads-greater-idaho-effort%2Farticle_ac4f0a16-5b4c-11ea-aab6-dfc5a23b2817.html&partner=Flex&FAB=1&textSelector=I2FydGljbGUtYm9keQ%3D%3D&unitId=2900003117&userId=166fb787-2c21-40af-8e1b-65ea9fe245d7&isLegacyBrowser=false&version=20230208_818ad7ea5bc620d5e9976025826e0e6f933da167&useCFCDN=0&themeId=140
La Pine resident Mike McCarter admires the politically conservative reputation of Idaho.
The 72-year-old Oregon native considered retiring three years ago to Priest River, Idaho, but decided to stay in -state and closer to family.
Still, McCarter feels Idaho better aligns with his lifestyle and political views. So now he is trying to bring Idaho to him.
McCarter is the chief petitioner of Move Oregon's Border, a nonprofit organization that wants to transfer Oregon's southern and eastern counties into Idaho. The organization believes the rural Oregon counties would have better representation in Idaho's Republican-led Legislature than in the Democratic-led Legislature in Salem.
https://a3cda83dc18095376b1887b6b7d5185d.safeframe.googlesyndication.com/safeframe/1-0-40/html/container.html
"It's a conservative-values situation," McCarter said. "It's not necessarily politics. It's urban vs. rural. I think the bigger problem people have is the state Legislature doesn't listen to rural Oregon. Their policies and decisions are based off the urban people in the Willamette Valley."
The effort has gained some momentum in recent weeks. Three Oregon counties — Douglas, Josephine and Umatilla — indicated each will approve petitions to get the issue on the general election ballot in November.
Move Oregon's Border hopes to get the issue on the November ballot in every Eastern and Southern Oregon county.
Getting the counties to vote to join Idaho is just the first step. The Oregon and Idaho legislatures would have to agree, and then it would move to the U.S. Congress for final approval.
McCarter knows the effort is a long shot. But he is giving it fair odds.
"I would say better than 50-50. That's my projection," McCarter said. "We are not doing this to send a message. The purpose is to actually allow these counties to become a part of the state of Idaho."
A proposed map of "Greater Idaho" shows the Idaho border extending out to the southern Oregon Coast and into Northern California. Adding the California communities is the second phase of the effort, since Oregon would have to move first, McCarter said.
If successful, the newly drawn Idaho border could take two to three years to complete.
The map that has circulated online splits Deschutes County — with Redmond and La Pine in Idaho and Bend left out.
McCarter said the official border would have to be decided by Oregon and Idaho's legislatures and would likely not include Deschutes County at all.
"I might have to move 10 miles if I want to be in Idaho," he said.
Move Oregon's Border is not putting any resources into Deschutes County. A reason is because of the recent shift in voter registration data that shows Deschutes County has more Democratic voters than Republican for the first time in recent memory.
"A negative vote out of Deschutes County could hurt the Move Oregon's Border movement," McCarter said.
McCarter, who was born and raised on a farm outside of Gresham, is an Air Force veteran who spent his career in Salem working in the plant nursery industry. He is the former president of the Oregon Agribusiness Council and Oregon Association of Nurserymen.
As a firearms instructor, McCarter is a member of the National Rifle Association and the committee co-chairman of the La Pine Friends of NRA.
McCarter believes his past experiences help him to lead the Move Oregon's Border effort.
The push to move the state's border is not new. About five years ago, a La Grande farmer floated the idea. And in 2016, state Rep. Greg Smith, a Republican who serves Eastern Oregon, tried to create legislation to move the border, but it never materialized.
Unlike other movements that want to create new states, such as the State of Jefferson, the Move Oregon's Border effort simply wants to adjust existing state borders, McCarter said.
"Our goal is not to change anything," he said. "We are just adding a whole big chunk of conservative people to Idaho."
McCarter came across the idea in November when he saw advertisements on bulletin boards for a public meeting on the topic in La Pine.
https://a3cda83dc18095376b1887b6b7d5185d.safeframe.googlesyndication.com/safeframe/1-0-40/html/container.html
"At that point, I offered my services," he said.
Before joining the organization, McCarter promised his wife of 26 years, Pat, that he wouldn't let it consume him.
"If my wife says back off," McCarter said, "I'll back off."
Pat hasn't told him to stop yet. And McCarter can't imagine not staying busy in his retirement.
"Whatever time the Lord gives me, I want to make it count," he said. "Instead of doing crossword puzzles, I can do this."
Border shift? La Pine man behind Greater Idaho movement speaks on latest developments
(Update: Adding video, comments)
Urges Crook County residents to show up at August 4 county court meeting
ADVERTISING
LA PINE, Ore. (KTVZ) — Oregon's Harney County will vote this November on the "Greater Idaho" proposal of moving the Oregon-Idaho border, as a group called Move Oregon's Border said Monday it has collected the required number of signatures.
La Pine resident Mike McCarter, the president of Citizens for Greater Idaho, has been advocating to shift Oregon's border and become a part of Idaho.
"We feel in rural Oregon that we're somewhat ignored," McCarter said Monday.
Trending Articles
The following is a list of the most commented articles in the last 7 days.
ADVERTISEMENT
https://311daa64b85cf3852131f55adc43a2c6.safeframe.googlesyndication.com/safeframe/1-0-40/html/container.html
A trending article titled "'We're just taking the brunt of it' : C.O. farmers face more drought struggles as inflation pushes up costs – KTVZ" with 106 comments.
'We're just taking the brunt of it' : C.O. farmers face…
A trending article titled "Fire damages Bigfoot BBQ cart at The Podski lot in NW Bend; state to phase in new fire codes for carts – KTVZ" with 11 comments.
Fire damages Bigfoot BBQ cart at The Podski lot in NW B…
A trending article titled "Comments" with 111 comments.
A trending article titled "US jet shoots down 'unidentified object' over northern Canada – KTVZ" with 70 comments.
US jet shoots down 'unidentified object' over northern …
A trending article titled "The last surviving Blockbuster has an ad timed for the Super Bowl – KTVZ" with 25 comments.
The last surviving Blockbuster has an ad timed for the …
25 commentsOpen ad privacy settings
This website stores cookies on your computer. These cookies are used to collect information about how you interact with this website and allow us to remember you. We use this information in order to improve and customize your browsing experience and for analytics and metrics about visitors both on this website and other media. To find out more about the cookies we use, see our Privacy Policy.Enable personalized adsClose ad privacy settings
https://311daa64b85cf3852131f55adc43a2c6.safeframe.googlesyndication.com/safeframe/1-0-40/html/container.html
But a lot has to fall in place for this concept to become a reality.
\"So the Oregon Legislature has to pick up the discussions, and start dealing with the Idaho Legislature," McCarter said. "And if they can come to an agreement to move the counties out from under Oregon's governance, and under Idaho's governance, then it goes back to the U.S. Congress for approval."
And that appears to be highly unlikely, to many.
https://311daa64b85cf3852131f55adc43a2c6.safeframe.googlesyndication.com/safeframe/1-0-40/html/container.html
So many have asked those in the movement, why not just move to Idaho instead?
"South, East, Central Oregon, they have a tie to their land. They have a tie to their communities," McCarter said. "We can pick up and move to Idaho, that's fine. But wouldn't it be easier as a whole, the way people are voting, just to say okay, we want to become Idahoans, so let's move the border, so we're there without even having to pick up and go?"
McCarter says the clash between urban and rural communities can be fixed, but he feels in Oregon, policies have only gone further in one direction.
"And that's because 78% of the vote is in northwest Oregon, and that controls the whole state," McCarter said.
The group is still collecting signatures in six other counties, including Curry, Josephine, Douglas, Klamath, Morrow and Umatilla.
Voters in seven Oregon counties, including Jefferson, have already voted in favor of their county leaders having to meet twice a year to discuss the "Greater Idaho" concept.
The five counties that voted in May averaged 62% in favor of that step.
Here in Central Oregon, the movement is ready to welcome hundreds to attend the August 4 Crook County court meeting.
They say they plan to confront county commissioners on what they is their reluctance to put the issue on the November ballot.
Here are two news releases, first one McCarter issued Monday:
1) Harney County, Oregon will vote on Greater Idaho this November
2) Crook County showdown scheduled for August 4
3) Grant County Court's first mandated meeting on Greater Idaho is August 4
Contact: Mike McCarter 503-339-5654, Mike@GreaterIdaho.org
Backgrounder: read this intro to Greater Idaho: www.greateridaho.org/backgrounder-intro-to-greater-idaho
Harney County, Oregon will vote on Greater Idaho this November
Harney County will vote this November on the "Greater Idaho" concept of moving the Oregon/Idaho border, as a group called Move Oregon's Border has collected the required number of signatures, the Harney County Clerk announced in a press release. He awarded the measure a number: 13-18, and wrote that "The question to be voted on by the people of Harney County is: Shall the County Court meet three times annually to discuss promoting Harney County's interests regarding relocation of the state border?"
Move Oregon's Border is still collecting signatures in six counties: Curry, Josephine, Douglas, Klamath, Morrow, and Umatilla counties, according to the organization's website greateridaho.org . Voters in seven Oregon counties have already voted in favor of the Greater Idaho concept. The five counties that voted in May averaged 62% in favor.
The ballot measures are a part of an effort to move the Oregon/Idaho border to extend Idaho's jurisdiction over rural, conservative counties of eastern and southern Oregon. The ballot measures are intended to put pressure on the state legislatures of Oregon and Idaho to negotiate an interstate compact to relocate their common border. "Idaho's government would defend us from the radical Left's cultural revolution and preserve our way of life – Oregon's government wouldn't," said Mike McCarter, president of Move Oregon's Border and Citizens for Greater Idaho. "We may be able to convince northwestern Oregon to let eastern and southern Oregon counties go. Because if they do, then the state income tax revenue would improve by $367 per wage earner annually, because the per capita personal income of these counties is only as high as Idaho's. Is northwestern Oregon willing to forego that, just to keep Oregon looking big on a map? How does keeping our counties under the governance of Salem improve their lives in any way?"
Crook County showdown scheduled for August 4
In 5 counties where Move Oregon's Border didn't get permission to circulate a petition, the group isrequesting that county commissioners refer a question about Greater Idaho to their ballots, including the counties of Coos, Crook, Wheeler, Gilliam, and Wallowa. They are asking the same of the city councils of the cities of La Pine, Redmond, Maupin, Rogue River, Gold Hill, Central Point, Eagle Point, and Shady Cove.
Citizens for Greater Idaho, a sister group of Move Oregon's Border, announced that they will be bringing hundreds of citizens to attend the August 4 Crook County Court meeting to confront county commissioners on their reluctance to refer a non-binding advisory question to the November 2021 ballot. This is the last meeting before the deadline for referring measures to the November 2021 ballot. Move Oregon's Border's ballot initiative was not given permission to circulate by the county, so in June Citizens for Greater Idaho began collecting Crook County signatures and email addresses on an unofficial list of proponents. Citizens for Greater Idaho announced they already have 1200 email addresses of Crook County citizens who want to vote on the issue, which will be used to invite citizens to the meeting. For more information on the Crook County Court meeting, visit greateridaho.org
Approximately fifty supporters of Greater Idaho attended the April 21 Crook County meeting. At that meeting, a member of the Crook County Court, Judge Seth Crawford, asserted that the Court has no authority to refer a non-binding advisory question to the ballot. Subsequently, the Court had a Portland lawyer, Peter O. Watts, issue a letter listing irrelevant cases to justify this position. However, the letter doesn't mention the longstanding guidance of the Attorney General of Oregon that all Oregon counties have the authority to refer non-binding advisory questions to county ballots, which was subsequently acknowledged by that lawyer in an email. Indeed, the Douglas County Board of Commissioners referred an advisory question to their November 2020 ballot, as other counties have done earlier.
In June, Crook County residents entered a float into the local rodeo parade asking the County Court to let the county vote on the Greater Idaho issue.
Grant County Court's first mandated meeting on Greater Idaho is August 4
As required by the measure approved by Grant County voters in May, the Grant County Court will meet August 4 at 9 AM to discuss the "Greater Idaho" concept of moving the Oregon/Idaho border. The public is invited to attend in person at the Courthouse in Canyon City to provide comments on the idea.
---
And here's a news release issued Monday by the Oregon Values and Beliefs Center about a recent survey on the topic:
Oregon Values and Beliefs Center Poll: Greater Idaho
Oregon Values and Beliefs Center – 07/19/21 5:00 AM
Oregonians from all over the state share their thoughts about whether counties should be allowed to join Idaho if it's what a majority of their voters want.
From June 8th through 14th, 2021, the Oregon Values and Beliefs Center conducted a statewide survey of Oregonians' values and beliefs regarding the Greater Idaho movement. The questions were intended to gather preliminary data to inform more in-depth research in the months ahead.

This online survey consisted of 1,400 Oregon residents ages 18+ and took approximately 15 minutes to complete. To ensure a representative sample, demographic quotas were set, and data weighted by the area of the state, gender, age, and education. Responses were analyzed and categorized to allow for a better understanding of trends in Oregonians' values and beliefs. The survey's margin of error, for the full sample, ranges from ±1.6% to ±2.6% depending on how the response category percentages split for any given question. Due to rounding, numbers may not add up to 100%.
This survey uses aggregated data to analyze the opinions of BIPOC residents in comparison to the opinions of residents who identify as white and not another race. BIPOC residents are not a monolith; the grouping represents a wide diversity of races and ethnicities. The findings included in this memo should not be construed such that all people of color are believed to share the same opinions. Disaggregated race data will be provided when sample size permits reliability.
Findings will include a citation of the relevant question, which can be referenced in the attached annotated questionnaire and tabs.
Should Counties be Allowed to Join Idaho if Voters Approve?
Statewide, more Oregonians say Oregon counties should not be able to leave the state and join Idaho, even if their voters show majority support for the move (42%), but only by a narrow margin. Over a third of Oregonians (38%) say counties should be able to join Idaho, while 20% say they are unsure (Q4).
In explaining their opposition to the counties leaving, Oregonians voice concerns about breaking up the state, citing their pride in being an Oregonian, and the value of a diversity of opinions.
"I don't understand what they have to gain by switching. While they may feel they are more similar to the lifestyle and attitudes of Idaho, joining them actually reduces their influence since they're joining a like-minded region compared to having some sort of influence on Oregon."
– Male, age 45-54, Washington County, Asian or Pacific Islander
"I am an OREGONIAN. Born and raised; I do not wish to be an Idahoan. OREGON PROUD."
– Female, age 45-54, Douglas County, white or Caucasian
"The shallow, mean-spirited side of me wants to say, "oh heck just let them go," but then that side of me doesn't want to face the fact that I live in Portland surrounded by people who look like me and see things exactly the way I do. Talking politics here is preaching to the choir. The few people who don't agree with the liberal majority don't speak up because they'll get shouted down by the liberal majority, and we think we're such nice people. We need to move toward a culture where we value all the voices and respect people as people regardless of their opinions. The divides in this country could be part of what brings it down someday and that would be tragic."
– Female, age 65-74, Multnomah County, Native American or American Indian
One reason many people give for opposing the Greater Idaho movement is that another solution currently exists: People unsatisfied with Oregon's government can move to Idaho if they wish (Q7).
"If you want to live in Idaho, you should move there."
– Female, age 55-64, Columbia County, Black or African American
"I think most people are tired of the way Oregon is being run and are looking for a change, but moving boundaries isn't the way. If you really want to live in Idaho, then move."
– Female, age 55-64, Douglas County, white or Caucasian
"If you don't like living within Oregon…move! It doesn't make sense to mess up our borders because of whiny conservatives."
– Male, age 30-44, Multnomah County, Hispanic/Latino/a/x
Residents from outside the greater Portland and Willamette Valley regions support counties being allowed to join Idaho by a narrow margin (44% support vs. 40% oppose) (Q4). Even among those who do not support counties leaving Oregon, there is broad recognition of, and even sympathy for, the residents of these counties feeling that they are not represented in state government (Q7).
"This is a longed-for solution for these counties, decades old. They want Curry County to eventually get them coastal access, too. The USA is a mangled country now, changing borders may create regional areas where people are more like-minded, but I see it as a dangerous precedent."
– Female, 65-74, Curry County, white or Caucasian
"Perhaps the movement will have some value in publicizing the frustration of rural areas whose needs and voices are ignored by the dominant urban vote. If it succeeded it would probably be at the cost of conservatives left behind in the area that did not secede, but at least some voters would get to experience a more representative government."
– Male, age 75+, Clackamas County, Slavic, white or Caucasian
"I feel like those counties would get out from under the heel of the liberal policies that are choking the state of Oregon since the lawmakers have no idea what life is like in the rural areas, all they care about are their constituents in the major metropolitan areas such as Portland, Bend, and Salem."
– Male, 30-44, Wasco County, Hispanic/Latino/a/x and white or Caucasian
Should Counties be Allowed to Join Idaho if Voters Approve?
Irrespective of opinions about whether voters should be allowed to determine their county's state, two-thirds of Oregonians say it is unlikely that this move will take place (64%) (Q5).
Compared to older Oregonians, people ages 18-54 years old are more likely to say the move is very or somewhat likely (25%-31%), while those over 45 years old are more likely than younger Oregonians to say the move is not very or not at all likely (65%-79% vs. 53%-57%) (Q5).
Oregonians say the move is unlikely because it's not a good deal for both states. While residents disagree about whether it makes financial sense for Oregon to lose these counties, seen as lower-income, there is some agreement that Idaho would be taking on lower-income counties, which could be expensive (Q7).
"Firstly, it promotes segregation instead of accepting different political viewpoints. Secondly, the main tax base comes from primarily Democrat counties. If the "red" counties became part of Idaho, those forming the new Idaho would have an increasingly high cost of living and limited access to state programs."
– Female, age 55-64, Clackamas County, Multiple races/ethnicities
"The financial impact to have counties join Idaho for both states would be hard to work out. The counties wanting to join Idaho have much smaller populations & would not bring much financial 'wealth' with them."
– Female, 75+, Multnomah County, white or Caucasian
We in these counties are rural, spread out, and low average incomes. The taxes required to maintain and improve the infrastructure required for such vast and lowly populated areas can't be generated by the population in these counties alone. Where will Idaho get the additional resources? If from these counties, the tax rates will skyrocket.
– Female, 65-74, Baker County, white or Caucasian
Would Moving the Border be Positive or Negative?
While 38% of Oregonians say the state's counties should be allowed to join Idaho if a majority of their voters agree, fewer believe such a move would be a positive thing (34%) (Q6).

The oldest residents are the most certain a move to Idaho would portend negative outcomes. More than half of Oregonians 75 and older say the move would be negative (55%), including 21% of these seniors who think it would be "very negative."
Additionally, people with six-figure incomes are more likely than people with lower incomes to say the move to Idaho would be negative (54% vs. 39-43%). Nearly one-third of six-figure income Oregonians say the move would be "very negative" (32%).


Oregonians who think the move to Greater Idaho would be negative for residents point to increased state taxes, including vehicle registration fees and sales tax, as well as the fact that tax dollars from western Oregon currently subsidize some state operations in eastern Oregon. Some respondents also note that the cannabis industry has provided economic benefits in many of these counties but remains prohibited in Idaho.
"These counties benefit financially from tax revenues from the affluent I-5 corridor metropolitan areas. Without this, they cannot survive. The State of Idaho won't raise taxes on their own people just so that they can service the greatly expanded territory that spans all the way down to Brookings. With supporters of this political stunt also being strongly anti-tax, there is no logical way how the "Greater Idaho" can be financially or economically sustainable. On the other hand, these people leaving Oregon will be a benefit to the rest of Oregon."
– Non-binary or gender non-conforming, age 45-54, Columbia County, Asian or Pacific Islander, Hispanic/Latino/a/x, and white or Caucasian
"First of all, there will be an increase in taxes. Especially sales taxes, and I don't think they realize that."
– Male, age 18-29, Union County, white or Caucasian
"Oregon legalized marijuana in 2016 and has benefitted amazingly from the taxes collected from legal marijuana sales. Those counties wishing to secede risk finding themselves in tighter financial situations than they were in before marijuana was both decriminalized and legalized for medicinal and recreational use."
– Female, age 18-29, Umatilla County, white or Caucasian
"Tax funds from the western half of the state help cover costs for all kinds of things in my county and the neighboring ones, from road repairs to social services to recreation opportunities. Idaho's legislature and government have also been terrible in their response to the pandemic and in ignoring public safety."
– Male, age 30-44, Union County, white or Caucasian
Demographic Trends
Identifying What Unites Us and Understanding What Divides Us
Overall, Black, Indigenous, and other Oregonians of color seem to be more receptive to allowing counties to join Idaho with voter approval. BIPOC Oregonians are more likely to say counties should be allowed to join Idaho (42%), that it is likely to happen (32%), and that this move would be positive (36%) (Q4-6). They are also more likely to say they are undecided about all three questions (24%, 19%, and 27%, respectively). White Oregonians are more likely to say they oppose allowing counties to join Idaho (43%), that they think it is unlikely (66%), and that these counties joining Idaho would be negative (44%).
Not surprisingly, rural residents are among the most likely to say voters should be able to approve their county's move to Idaho (43%) (Q4).

By a margin of more than 10 percentage points as compared to urbanites, rural residents are more likely to believe such a move is likely (32% rural; 19% urban) and would be a positive thing (40% rural; 30% urban) (Q5-6).
This research was completed as a community service by the Oregon Values and Beliefs Center, an independent and non-partisan organization. OVBC is an Oregon charitable nonprofit corporation (oregonvbc.org).
For more information, please see the OVBC June 2021 Survey Annotated Questionnaire and Crosstabs.
Posted on February 4, 2019 by Royal Rosamond Press
The Lost Promoter of Fairmount
March 17, 2014
George Melvin Miller was titled 'The Prophet of Lane County'. Lane County was named after Joseph Lane who ran with John Breckenridge for the White House. John is my kindred via John Preston who is kin to Jessie Benton Fremont who authored her husband's journal about his expedition into the Oregon Territory.
Joseph wrote a letter to Rose O'Neal, a Confederate spy. It is alleged Joseph helped Joaquin Miller become the editor of the Eugene City Democratic Register, a pro-slavery newspaper. However, there is no proof of this, or, Miller was for the Confederacy. Quite the contrary. Joaquin Miller worshipped the 'Pathfinder' who was the first Presidential candidate nominated by the Republican Abolitionist Party. Miller made a folly to Fremont on his property in the Oakland Hills above where my great grandfather, William Stuttmeister, had a farm. William built about forty homes in Fruit Vale, a city that was later incorporated into Oakland. This rock monument supposedly marks the spot where Fremont first got a glimpse of the Golden Gate.
Joaquin wrote a book called 'City Beautiful' and appears to be part of that movement. I suspect his brother George was also, because he lay out the plan for two town, Florence, and Fairmount. Fairmount was in the hills above Eugene between 27th. Ave, and the Willamette. The Mathew Knight Arena is built upon land that once belonged to George. Was George inspired by his visits to 'The Hights' as Joaquin called his Mecca for California Artists and Poets?
The testimony on George's nameless tombstone, reads
"Promoter Fairmount & Winnemucca to the sea, by Oregon, Lewis & Clark, D.A.R"
What does this mean "Winnemucca to the sea"? In my novel I write about my 1950 Dodge breaking down in this desert town located on Route 66. When I got home and on my computer, I read about the building of a from the desert to the sea. But, instead of going to Florence as George Miller intended, this road ended up in Crescent City. The Promoter's dream, had missed the mark. He died not knowing – they almost got it right!
Folks who believed in George's dream tried to get a marker honoring him on the Siuslaw River Bridge that Miller also promoted – while he was alive! Miller objected, and I assume left instructions to not include his name on his marker – just his two dreams! If you don't know a man's dream, then, you don't know the man! Later, someone placed a marker at George's feet.
I planted two Petunias by the Miller markers. I had traded some items at Isabella's Garden in Brownsville for seven plants. I saluted George's Dream that I compared to Fremont's. Here lie the unsung 'Pathfinder' who likened himself to Lewis and Clark.
I had meant to declare myself a Newspaper Man, but, remembered when I came upon a fire in the town of Coburg. It was deliberately set by the fire department. I was in shock to see this beautiful Victorian going up in smoke. I talked to two fire fighters about why the town did not save it. They told me they tried, but, no one wanted it. I am going to investigate, because, I am a reporter for Royal Rosamond Press, a newspaper registered in Lane County.
I then walked into a antique store and asked the proprietor if she had a spindle for sale. She took me into the back room and showed me three spinning wheels that were once owned by an old woman who recently suffered from three strokes. I tried to get information about this woman, but, was not given her name. After seeing a incredible photo of her ancient mother, spinning, the Legend of Sleeping Beauty overcame me!
Alas, I had found her, she not able to communicate after her strokes! In a comatose state, her dream is taken to an antique store, it all in pieces. I am upset, because her history is about to be lost! Did she live in that house that was being burned down? Did she know the Millers, and the Dreamer of Fairmount, the Lost City that is no more, it swallowed up in that ongoing disaster – Eugene City Planning?
Sleeping Beauty was named, Rosamond, my mother's maiden name. There is Fair Rosamond, and a Floral City by the sea. There is Belmont, a city cofounded by my great grandfather in California. The Cogswell-Miller home in Eugene is surrounded by Rose Trees, Rhodadendrons!
The next day I went to East face of Skinner Butte and looked at the two homes that are associated with John Cogswell and his family. John is the unsung Founding Father.

For two weeks I have been taking on the housing system and have talked with Eugene City Manager, Jon Reus, about plans for the University of Oregon to tear down houses in a historic neighborhood. I will meet with a agent for a large real estate company about Homeless Vets and a way to get poor folks into homes. This includes Students.
http://247wallst.com/economy/2014/03/29/how-student-loans-are-a-big-drag-on-the-economy/
Colleges and Banks work together to Front-run your children's dreams. They pool young folks together with the promise of a education, a good job, and a nice home. Then the money lender swoop in and put them in debt for life! We have to turn this around. Get our children in their own home – and then they go to college with a reverse loan!
You don't have to fatten up the bankers to send your kids to college. Just send them to me! I will give them the bottom line on 'The Dream' I will lead them like Gandalf against the Orcs. I will be talking with this real estate agent about creating a virtual reality real real estate land, a real Farmville, called 'Brownsville' and 'Fairmount' founded by George Miller, the brother of Joaquin Miller who read his poems before royaty and was invited to have dinner with the Pre-Raphaelites. I am not just authoring the next Ring Legend, and I living it!
Radical plans to stop rich overseas residents who live outside the EU buying British houses – as well as tight restrictions on them acquiring "newbuild" properties as investments – will be published in a report by a leading rightwing thinktank on Monday.
After finding the neglected tombstone of George Melvin Miller, a story ran on the news about cottages and possible barracks being torn down on Columbia Terrace in Eugene to make way for a large building that will process food for the University of Oregon. I am certain these residences sit upon land that was once owned by George Miller, and his partner, University of Oregon Professor, John Straub. This might constitute the first partnership between the UofO and residential land development which in itself is historic and should be preserved because this relationship has been controversial and needs to be studied. If this study is conducted after the homes are torn down, then there will forever be a gaping wound for the future to see.
George Miller platted Florence, and was the promoter of this fair city by the sea. George was the promoter of the Winnemucca to the Sea highway which is connected to the famous Route 66. But, more stunning than this, there is much evidence George was inspired by his brother who had a home in the Oakland Hills he called 'The Hights'. Here was an outdoor salon for poets and artists who came from all over the world. Joaquin Miller planted thousands of three in the bare hills from where you could see the city lights of San Francisco. There were cable cars on rails, like the rails you can still see making their way up the hills of Fairmount to Hendrick's Park and the Rhododendron gardens.
Miller and Joaquin promoted the Rhododendron Festival in Florence. Joaquin co-founded the Bohemian Club that met in the redwood groves near the Russian River. Here famous authors and artist met once a year. Jack London and George Sterling were promoters of the Bohemian Life. They made Carmel by the Sea what it is today. My famous sister, Christine Rosamond, has a gallery here. My late sister married into the historic Benton family who fought to keep the Oregon Territory out of British hands. My grandfathers founded the city of Belmont south of San Francisco.
The Stuttmeisters had an orchard just below the Hights. Joaquin would carry my father in his lap when he went with my grandmother to SF on the trolley. My kindred built forty new homes on new streets they named after trees. Did George meet these developers we see having a picnic in the redwood groves in the Oakland Hills.
When we were young the Presco children would call Juanita Miller on the phone and pretend we had a broken heart. George's niece was known as the 'White Witch' and gave advice to the sick at heart. I lived at the Stoneridge apartment on 19th. and Harris for twelve years. I would take walks in the nearby hills and feel right at home. I now wonder if George borrowed the architecture of Oakland, and transplanted them to Fairmount. If so, then we are looking at a historic link between the Bay Area and Eugene that needs to broadcast rather than diminished.
Then I went to look at where Eugene built his log cabin. My late adopted son, Hollis Williams lived across the street in a unit reserved for Homeless Veterans. For fifteen years Hollis worked at Agra Pac, and could not get hired after it close down. H took me to a company picnic held in a park.
Hollis was a Dreamer. This is why he was loved by many. He would crawl out from under a bridge where he slept many a cold night, and walk into Safeway, he all smiles, he already talking about his dream he wanted to belong to everyone. When it was certain he would be getting some Social Security money, he wanted to buy me some Disney Stock from a broker in the mall. He also wanted to invest in Doug Hennesy's unfinished movie we were an extra in. Two months after Hud-Vash got him into a apartment, Hollis died. Being homeless for ten years was listed as one of the causes.
It was Hollis who talked me into opening an account at Selco. I used to title H "The Real Mayor of Springfield" because he always knew your name, and greeted you with a smile. When I was in Selco last Thursday, I was greeted by the winning smile of Kate Young who had a table set up for the company she works for, Windemere Real Estate. I sat down and told he about my dream that was hatched in Brownsville the day before. She got onboard and furthered my inspiration down the road. When I learned Windemere has a foundation that helps the homeless, I suggested we meet again. You can see Kate's video below, the last one.
While filming at the Butte, a Veteran of the United States Air Force, came outside and was talking about the two eagles he just saw. They were flying in formation, side by side, then, one peeled off.
The Dream……………….lives on!
Jon Presco
Reporter for Royal Rosamond Press
Copyright 2014
"Our Mission
For the past 25 years, the Windermere Foundation has donated a portion of the proceeds from every home purchased or sold towards supporting low-income and homeless families in our communities. What started in 1989 as a grassroots foundation serving families in need in Washington State, has grown to encompass ten states and has raised over $26 million for programs and organizations that provide shelter, clothing, children's programs, emergency assistance, and other services to those who need our help the most."
http://www.windermere.com/foundation
https://rosamondpress.wordpress.com/2013/07/20/witherspoon-peerage/
https://rosamondpress.wordpress.com/2013/04/15/stewart-breckenridge-line-in-america/
https://rosamondpress.wordpress.com/2014/03/15/the-rose-trees-of-florence/
Fairmount
The Residential Architecture in Eugene Oregon, 1850 to 1950, Multiple Property Submission (MPS) was listed on the National Register of Historic Places in 2000. Portions of the text below were adapted from a copy of the original nomination document. [†] Adaptation copyright © 2011, The Gombach Group.
The Fairmount neighborhood in east Eugene had its beginnings as the Town of Fairmount, platted and dedicated by George Melvin Miller and Professor John Straub in 1890. Fairmount was officially incorporated in 1892. Named after Philadelphia's Fairmount Park, it was envisioned as the ideal suburb to the University of Oregon and an instrumental link between Eugene and Springfield. Fairmount was annexed to the City of Eugene in 1904.
The neighborhood is relatively large and diverse. It is situated between the University of Oregon and Agate Street on the west and the ridgeline of Judkins Point on the east. The north end of the neighborhood is bounded by the Willamette River; the south boundary is more irregular, reaching as far as East 27th Avenue in the southwest corner and winding its way along the contours to Henricks Park, which is included in the area, in the southeast corner. Subsequent additions to the large area designated by the original town of Fairmount plat included Fairmount Heights in 1910 and the First Addition to Fairmount Heights in 1925.
Although there was development in the area during the 19th century, the vast majority of the houses were constructed between 1900 and about 1940. Some in-filling has occurred since that time. House sizes vary, ranging from comfortable small-family homes to large, elegant houses built for prominent Eugene families. Examples of many architectural styles can be found in the neighborhood although bungalows were by far the most popular, rivaled only by 20th Century Period Revival styles. Several houses in the Fairmount neighborhood were designed by local architects.
The neighborhood's proximity to the University of Oregon made Fairmount a desirable neighborhood for faculty and staff. Originally, Miller had hoped to locate the Siuslaw and Eastern Railway connection to the Southern Pacific line in Fairmount, but was unable to deliver. Rail transportation was established, however, when the University line of the street railway system was expanded into the Fairmount Loop, which made a wide circle through the neighborhood (a small section of track along Columbia Street has been preserved and is listed as a local landmark). This accessibility to the neighborhood, further enhanced by the early improvements of streets for automobile transportation, made it a desirable neighborhood for many professionals and merchant class families during the Motor Age.
Development of businesses in the neighborhood was encouraged, although the neighborhood continued to be primarily residential. A few businesses were established in the neighborhood, located primarily along or near Franklin Boulevard. The neighborhood also included churches and schools. The Fairmount Presbyterian Church (the oldest extant church structure in Eugene), located on the corner of E. 15th and Villard, was constructed in 1895. The Fairmount Church of Christ, built in about 1930, was located on E. 17th Street. Condon School was constructed in 1909 for elementary students in the neighborhood. In 1924, Theodore Roosevelt Junior High School was built on Agate Street at East 18th Avenue. When Roosevelt School relocated to a new site, the building was converted to an elementary school and renamed Condon School (the original Condon School was demolished at that time). The building is now known as Agate Hall and is owned and used by the University of Oregon.
The neighborhood is notable for its wide tree-lined streets and public parks. Villard Street is a 100-foot wide boulevard with a planting strip separating the lanes of traffic. In 1908, over 1000 trees were ordered for planting in the neighborhood. Lindens were planted on Columbia, horse chestnuts on Moss and Orchard, maples on Villard and Fairmount, and walnuts on Walnut. Elm trees were planted along Agate Street in 1909. Many of these trees survive today. In 1906, T.G. Hendricks donated ten (10) acres of land for a public park (what is now a portion of Hendricks Park). Washburne Park, originally the gardens and lawns of the Washburne residence, was donated to the city for use as a public park by Mrs. Carl Washburne.
Commercial development along Franklin Boulevard has continued to chip away at the north edge of the neighborhood. As the University of Oregon expanded, it grew in an easterly direction, taking with it a portion of the historic neighborhood, a pattern of growth that continues to encroach on the historic fabric of Fairmount Although development pressure appears to be limited to these issues at present, the neighborhood's proximity to the university makes it ripe for high-density development.
There are only two houses in the neighborhood that are listed on the National Register. These are the Charles S. Williams House (1973 Garden Way) and the Howard Hall House (1991 Garden Way). There are additional houses identified in the neighborhood that may be eligible for listing as individual resources. A portion of the neighborhood has also been identified as potentially eligible as a historic district.
† Michelle L. Dennis, Historic Preservation Consultant, Residential Architecture in Eugene Oregon, 1850 to 1950, nomination document, 2000, National Park Service, National Register of Historic Places, Washington, D.C.
See Map
Street Names: 13th Avenue East, 15th Avenue East, 17th Avenue East, 19th Avenue East, 23rd Avenue East, 25th Avenue East, 26th Avenue East, 27th Avenue East, 28th Avenue East, 29th Avenue East, Agate Street, Alta Vista Court, Arline Way, Birch Lane, Capital Drive, Central Boulevard, Cherry Grove Street, Chula Vista Drive, Columbia Alley, Columbia Street, Cresta De Ruta Street, Elk Avenue, Fairmount Boulevard, Franklin Boulevard, Garden Avenue, Highland Drive, Laurelwood Lane, Longview Drive, Madrona Drive, McMorran Street, Millrace Drive, Mission Avenue, Moon Lee Lane, Moss Alley, Moss Street, Oak Grove Drive, Orchard Alley, Orchard Street, Parkside Drive, Rose Lane, Route 126, Route 99, Spring Boulevard, Summit Avenue, Sunset Drive, Villard Alley, Villard Street, Walnut Alley, Walnut Street, Woodland Drive, Woodlawn Avenue
http://www.livingplaces.com/OR/Lane_County/Eugene_City/Fairmount.html