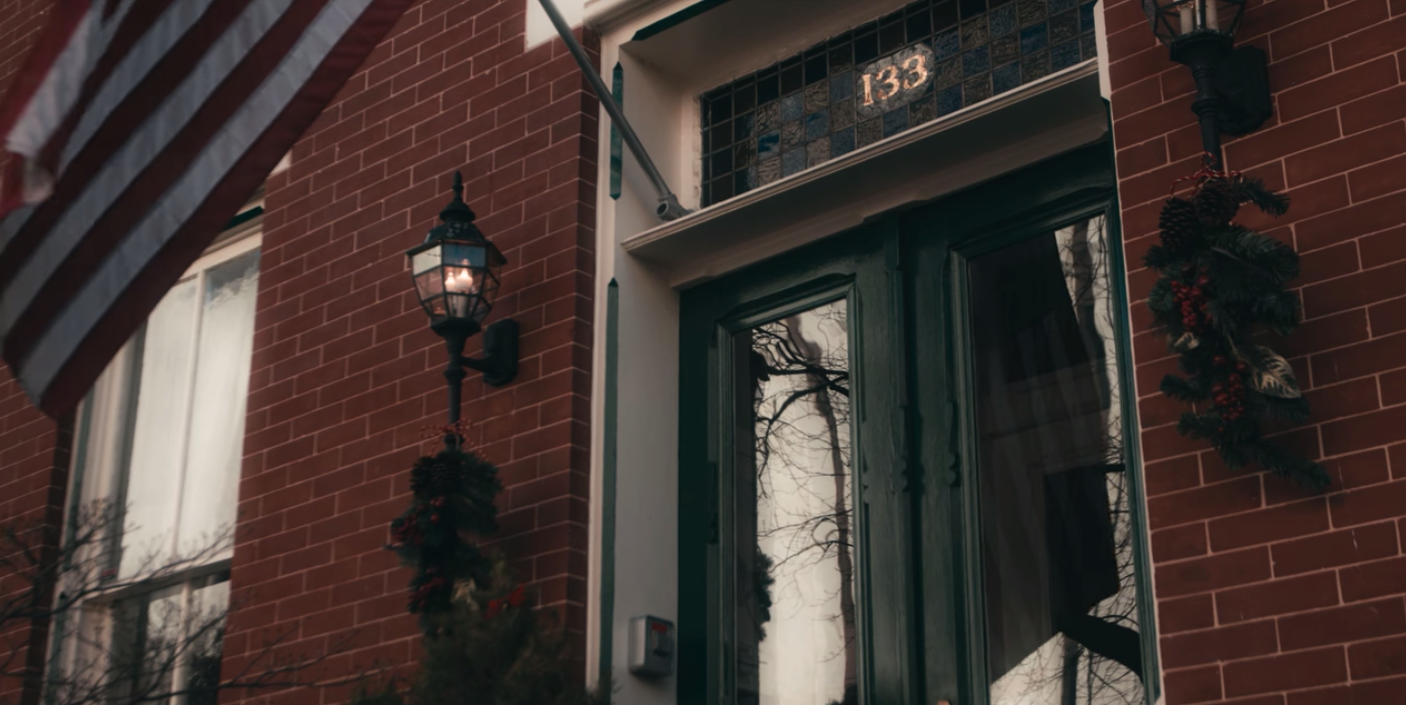 The Royal Janitor
by
John Presco
Copyright 2022
King John at Wormsley Manor
Victoria Rosemond Bond called her dear friend, Admiral Swineburne, and invited him to Wormsley Manor, to see Shakespeare's King John. She was going to take 'The Gray Ghost' but she wanted her hands free to rifle through her smart phone, with Starfish by her side, doing the same. They didn't have much time. The election for the next Governor of Oregon was in five days. Christine Drazan was slightly ahead in the polls. Investigating the background of her biggest backer, Phil Knight, they discovered his close connection to Doug Coe, the Phantom of The Fellowship Foundation – who might have recruited hundreds of politicians to be members of his cause. Phil descends from John Hatfield. Mark claims he convinced Dwight Eisenhower to run for President – as a Republican! Was he going to run – as a Democrat? Did 'The Family' get him – to change his mind? Coe and Hatfield went to the same college in Oregon. Did they become evangelicals together? Were they – saved? If so, by whom? Does Penny and Phil know they are close kin of Mark Hatfield? Were they converted. If so – when?
All the pieces of the puzzle were falling into place with such a rapidity, that Admiral Swineburne pressed down on the accelerator, sub-consciously. He was picking up bits and pieces, that matched with the knowledge he had gathered. He shuttered!
"Slow down!" Victoria said, in between he wondering where Donald Trump – really wanted to go – that the Secret Service did not want to take him. What did they know? Victoria shuttered when she realized the January 6th. Plot – was still on – because it has nowhere to go – but up! Who was waiting at C Street? This is why the Republicans keep insisting the Democrats stole the election, because the Leaders of the Insurrection- have not been caught! And – their motive laid bare for the world world to see!
"We are looking at Christian Nationalism born by Doug Coe and…..Mark Hatfield!" piped Miriam Starfish Christling, who kept it the secret she made love to a famous Russian Priest, and, was going to have a baby. "All hell is going to break out – the day after the elections!
To be continued
A Washington pastor who was a friend and mentor to Chuck Colson, soon after Colson became a Christian, has died. Doug Coe, who also led the National Prayer Breakfast for decades, passed away on Tuesday. He was 88.
Coe died of complications from a recent heart attack and stroke. A statement released by the family said, "Despite our personal sadness, we have joy in knowing that he is now with Jesus and at peace."
Douglas Coe began life far outside the power center of Washington, D.C. Born in Oregon in 1928, he graduated from Willamette University in 1953, where he was active in the then relatively new ministries of Young Life, Intervarsity Christian Fellowship, and The Navigators. These initiatives put him in touch with key national leaders of these groups, including Young Life founder Jim Rayburn and Navigators President Lorne Sanny. Coe maintained these relationships for decades.
Another key relationship formed when Coe was an undergraduate: Willamette's Dean of Men was a future U.S. Senator, Mark Hatfield. Hatfield and Coe remained friends until Hatfield's death in 2011.
https://en.geneastar.org/genealogy/knightphili/phil-knight
Family Relationship of
Mark Hatfield
29th Governor of Oregon
2nd cousin 1 time removed to
[What does "times removed" mean?]
Phil Knight
Co-founder of Nike
Wormsley Park[edit]
During his nine-month stint in The London Clinic, Getty purchased a dilapidated country estate west of London, Wormsley Park, on the advice of his close friend Christopher Gibbs.[26] After his release in March 1986, he devoted himself to remodeling the 18th-century mansion and restoring the 3,000 acres of parkland. This included the creation of a deer park, the reforestation of 1,500 acres of beechwood forest, and the dredging of a man-made four-acre lake with water tapped from an aquifer 400 feet below ground.[27] Along with the restoration of the Georgian mansion house, Getty added a castle-like addition made of local flint built to house his extensive library, an indoor heated pool, and a replica of The Oval cricket ground. To house his disabled son, he had an accessible cottage built near the pool, from where he could do his water rehabilitation exercises. The six-year project cost an estimated £60 million.[27]
At Wormsley, Getty hosted his estranged family and improved his relations with his children and ex-wife.[28] To inaugurate his professional cricket ground, Getty hosted a match in September 1992 captained by Imran Khan and Bob Wyatt, with the Prime Minister, John Major and Queen Elizabeth the Queen Mother as his guests of honour.[29] His eponymous cricket eleven comprised cricketing stars of both past and present assembled by his honorary cricket managers, Brian Johnston (1992–1993) and Colin Ingleby-Mackenzie (1994–2006).
Philanthropy[edit]
Getty donated more than £140m to artistic and cultural causes from which the National Gallery received £50m. He was appointed Knight of the Order of the British Empire (KBE) in 1987, but as a foreign national could not use the title "Sir". In December 1997, Getty was granted British citizenship and renounced his US nationality. The Queen reportedly commented: "Now you can use your title. Isn't that nice?"[30]
https://en.wikipedia.org/wiki/Mark_Hatfield
Mark Hatfield's career in public office spanned five decades as he held office in both the legislative and executive branches of Oregon's state government, including two terms as governor.[3] On the national stage he became the longest serving U.S. Senator from Oregon and a candidate for the Republican Vice Presidential nomination in 1968. In the U.S. Senate he would twice serve as chairman of the Appropriations Committee, and twice be investigated for possible ethics violations.[3]
https://www.distractify.com/p/doug-coe-the-family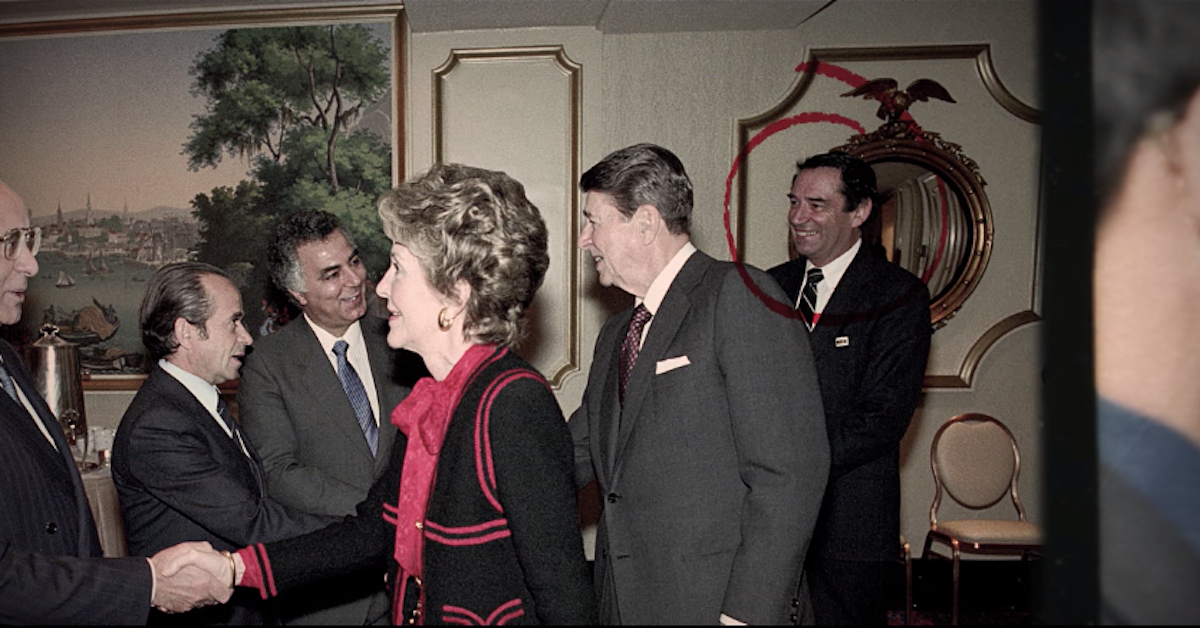 Here's What You Need to Know About Doug Coe, the "Most Powerful Man… You've Never Heard Of"
BY PIPPA RAGA
AUG. 9 2019, UPDATED 5:56 P.M. ET
Investigative journalist Jeff Sharlet has taken the next step from writing The Family: The Secret Fundamentalism at the Heart of American Power, and developed his expose about the sketchy religious group known as The Fellowship Foundation into a new Netflix limited series by the same name.
Article continues below advertisement
https://imasdk.googleapis.com/js/core/bridge3.542.0_en.html#goog_925291954
1
Elizabeth Debicki admits royal news makes her 'nauseous'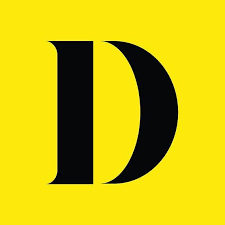 At the heart of this all-male movement who, as the documentary describes, "eat meat, study the gospel [and] play basketball" is Doug Coe, the leader of this organization that took "African diplomats, Russian nationals, congressmen [and] senators" as its members.
So who was Doug Coe? Here's everything you need to know about the "most powerful man in Washington you've never heard of."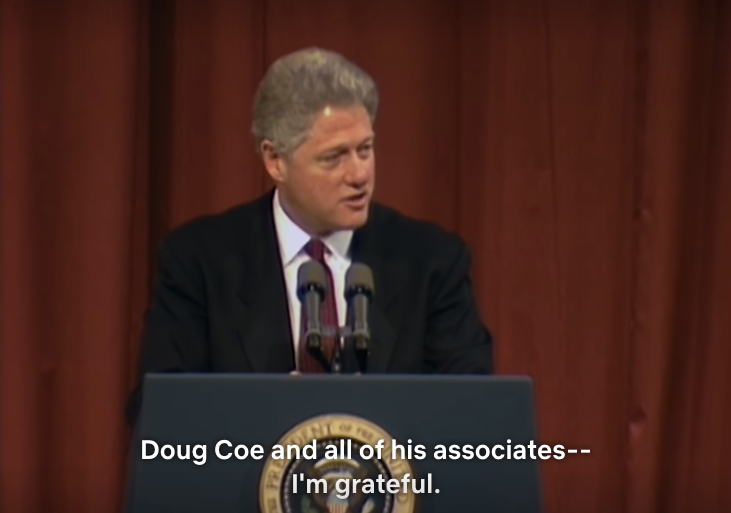 Article continues below advertisement
Doug Coe had a religious awakening in college and took over the Fellowship in 1969.
Doug Coe was born in 1928 in Oregon. While attending Willamette University, the young man had a religious awakening that led him to spread evangelical ideologies around his state.
Through these missions, he met Abraham Vereide, who founded the Fellowship, and when Abraham died in 1969, Doug took over. Today, his legacy is in large part based on his affiliation with this organization, which aimed to spread the words of Jesus to those in power in order to ultimately create a worldwide network, or a "family of friends."
Article continues below advertisement
https://a09bbb7cfeb056410d1f1d6e1f7dcc11.safeframe.googlesyndication.com/safeframe/1-0-39/html/container.html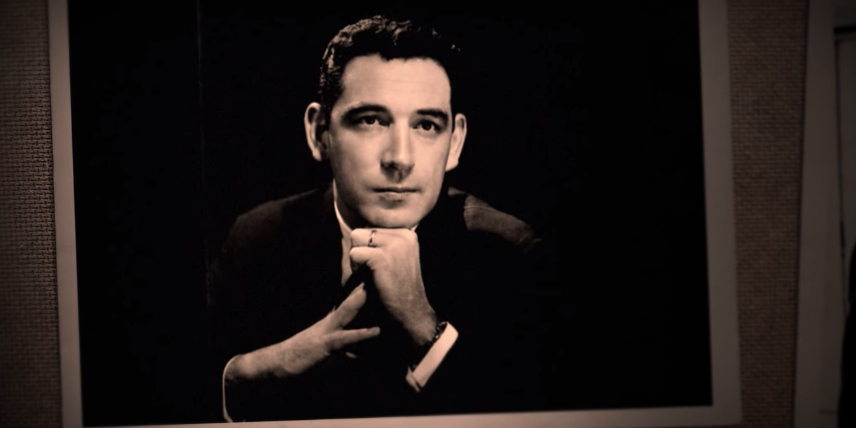 "The people that are involved in this association of people around the world are the worst and the best," Doug said in a rare interview to the Los Angeles Times. "Some are total despots. Some are totally religious. You can find what you want to find." As it were, the reason you've likely never heard about the organization until The Family's Netflix drop is that it was always intended to be top-secret.
Article continues below advertisement
Doug wanted to make the Family a "hidden and invisible" group.
"If you want to help people, Jesus said don't do your alms in public," Doug told the LA Times. In the documentary, he's quoted as saying, "The more invisible you can make your organization, the more influence it will have."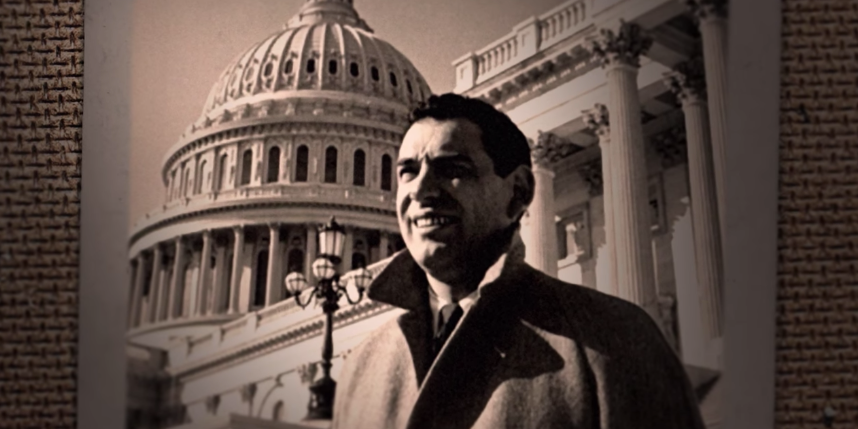 Article continues below advertisement
Even President Ronald Reagan explained on the morning of an annual National Prayer Breakfast, "I wish I could say more about it, but it's working because it is private," according to the New York Times. In fact, it was under Doug's guidance that the National Prayer Breakfast became such an important institution in Washington.
Guest speakers have included people like Mother Teresa and Bono, and the function continues to be attended by leaders of the world. And while many might believe that the president, or someone in Washington is responsible for setting it up, it's actually somewhat of the brainchild of Doug himself.
Article continues below advertisement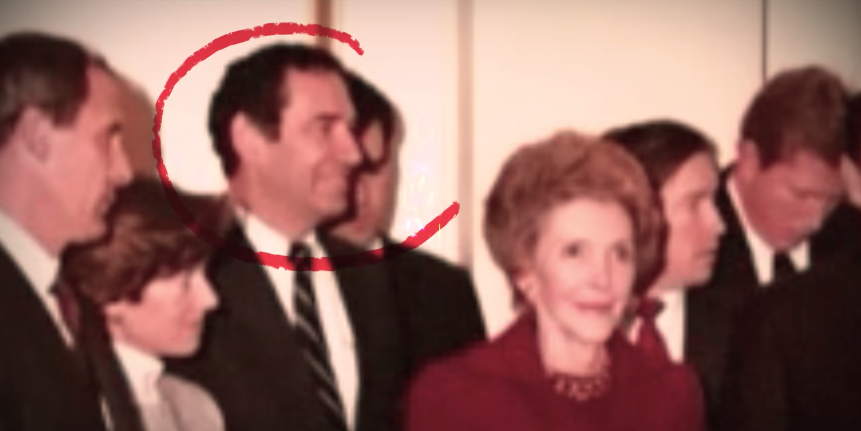 With Doug Coe's help, the Fellowship was able to issue a worldwide call to prayer in 1978 at the Camp David Middle East Accords, then produce an anti-communism propaganda film endorsed by the CIA during the Cold War. In 2002, the LA Times reports, it was even able to arrange a secret meeting between two African leaders that eventually led to the signing of a peace accord.
Although Doug's organization had no political affiliation, the group managed to tap the most powerful political leaders around the world.
To learn more about the dangers of mixing religion with Capitol Hill and see the high-profile leaders Doug Coe was able to influence through his organization, stream The Family on Netflix.