To go to war and kill thousands of people over territory – is a Archaic Illusion – that Putin has resurrected from the Nazi Cult playbook. Most of the world lives in CYBERSPACE. How many folks know their nation is a member of NATO? A handful. Why would they care? Why does Putin care? Putin wants to restore the Russian Monarchy – and evict NATO from land he believes belongs to a King and Queen – yet to be! Is he a Mad Man? Yes!
This morning a newspaper wanted me to become a PAYING MEMBER in order to read an article on why Jack Kerouac wishes he was born in South Dakota. I believe I know why. What if the Czech-Republic restored the Habsburg Royalty – and the Holy Roman Empire – IN CYBERSPACE? Anyone anywhere can be a Citizen of The Holy Royal Bohemian Empire – and a member of NATO! It would be like paying dues at a club. The Habsburgs were all over the world. They supported Artist and Musicians – even Poets? When you are a member, you log in to your Royal site and go to what interests you. There will be messages from your Royal Sovereigns – who mint their own crypto-currency!
How about checking in on your own Adopted NATO Warrior? Is Jaun getting enough to eat? Is he getting along at camp? Would he like to get tasty cookies sent to him – like clockwork? How about a pair of warm socks?
If the fight over my sister's artistic estate is any indication of the lengths non-artists, and bad men, will go to be associated with a Artistic Family, then, as the next Governor of Oregon, I will offer all my fellow citizens a chance to belong to the Royal Bohemian Empire! We can have our own police force to escort our Royal Subjects when they go downtown. We will make a deal with Amazon where they deliver our goods in a special box with our Royal Cote of Arms on it – and it plays music when you approach. How about – the Vienna Waltz?
We Royal Bohemians will have our own Homeless Program where we adopt screened human beings, and collectively return them to being normal subjects of our Empire.
Spooky Noodles sent me a video of Heartless Thorny Bob, using a homeless camp to scare his beloved subjects of fake cowboys in the suburbs who wish millions of people – will just go away! Hmmm!
Look at that fierce look in Bob's eyes. Is that his savage son? Do they hunt together? Riding on the backs of the destitute to the Governor's Mansion – is putrid and uncultured. Many churches were built by the Habsburgs. Consider Good King Wenceslaus.
John Presco
https://www.kgw.com/article/news/politics/elections/bob-tiernan-running-governor/283-045de42c-bb97-4586-bc37-babd1f7ba87d
Posted on February 12, 2020 by Royal Rosamond Press
Karel Schwarzenberg's family struggled against the Nazi and them the Communists. I now believe my brother, Mark Presco, worked behind the scenes to take over the creative legacy of our sister, Christine Rosamond Benton. I believe Mark conspired with Vicki Presco, and Stacey Pierrot to keep Vic Presco from getting his share of prints that he left to his wife, Consuela Redon. Vicki, as our father's Trustee, did not deliver prints as instructed. Where are these prints. I will contact Interpol. Mark is a neo-Nazi and may be alive. He is in hiding – if he is not dead!
John Presco
Posted on November 21, 2016by Royal Rosamond Press
I have contacted INTERPOL and UNESCO about the Habsburg Pianting at the Schnitzer. I will be sending this blog to Jill Hartz, the Executive Director. I sent an e-mail to Cheyrl Hartup, and got no response. I had several telephone conversation with Alexandra V. Cipolle-Notman of the Eugene Weekly. We exchanged e-mails about our meeting place. She never got back to me, and has not replied to further e-mails from me. She asked me on the phone if I tried contacting the Habsburgs. I told her I had not. I do not trust her. Why should I? All my correspondence is copyrighted, along with the contents of my blog. A real crime may have been committed. This is not the time to play games.
Below is an e-mail I sent Stefan Eins in September of 2013 about this Habsburg painting a famous artist from Austria. Jospeh Swobb said he would forward my information to Austrian Consulate. The possible obstruction of a criminal matter of this magnitude, has bid me to be as transparent as possible. Who knows where this will lead?
John Presco
Presdient: Royal Rosamond Press Co.
John Ambrose <braskewitz@yahoo.com>
To
Today at 11:01 AM
Dear Ms. Hartz – Over ten days ago I contacted Charyl Hartup about the Habsburg painting that is possibly stolen. I was going to meet with Ms. Alexandra V. Cippoli-Notman at a resturant, then we changed that to the Schnitzer because I wanted to introduce her to my dear friend, Virginia Hambley, who is related to Empress Zita. I told her it would be wonderful to take Virginia's pic in front of 'The Last Audience'. Alex failed to confirm this meeting and has not responded to my e-mails. This is an insult! I will let members of the House of Bourbon know of it. Virginia's great grandfather tried to restore the Bourbons, and led the invasion of Algiers to dispose of a Caliphate. Let us not interfere with a international investigation. I have contacted UNESCO and INTERPOL and sent them this message.
John Presco
President: Royal Rosamond Press
I contacted someone at the Austrian Consulate about the Habsburg painting at the Universty of Oregon museum, that I believe belongs to Austria. Just after the war, In Room 318 of the Imperial Hotel in Vienna where the Property Control Branch of the Allied Forces has set up a Reparation Division. Below is part of the correspondence of Susanne Granitsch-Konirsch. She is the daughter of Helene Granitsch who is standing behind Empress Zita and staring out at the intended audience. Thus large unfinished work ended up in a bank vault in Eugene Oregon where it sat for sixteen years. https://rosamondpress.com/2016/11/05/spring-roses-of-nations/
https://en.wikipedia.org/wiki/Stefan_Eins
On Wednesday, November 9, 2016 11:27 AM, Alex Notman <alex@eugeneweekly.com> wrote:
Hi John,
Thanks for reaching out. I'm going to have to reschedule this for next week. Can we meet Thursday or Friday of next week during working hours?
Thanks,
Alex
Posted on July 24, 2018by Royal Rosamond Press
I contacted Karl about the Habsburg painting.
Posted on November 5, 2016by Royal Rosamond Press
" Since Dr. Robert Granitsch was married to a "half-Jew" after Nazi legislation, his three children, Susanne, born 1899, Dora, born 1904 and Lorle, born 1912, were persecuted in Austria after the Nazis' Where Dr. Susan (!) Konirsch, née Granitsch, and Lorle Kornfeld, née Granitsch, had to flee to the USA,"
Last night I had a deep conversation with my longtime friend, Christine Wandel, who has lived in the Village of New York for over forty years. I told her about my recent discoveries regarding 'The Last Audience of the Habsburgs'. I told her I am now guaranteed a novel that will alas give me the credibility I long for and sorely need due to the slanderous attacks I have suffered, mixed with threats. I told her I was considering playing my cards close to the vest, and not reveal the amazing Art and Liberty lessons that blossomed before me on my internet screen when I went in search of a answer to a confounding question. How and why did Arthur von Ferraris' painting end up at the Jordon Schnitzer Museum?
I believe I have found a sound theory as to how? The clue of the rouge thread begins in Room 318 of the Imperial Hotel in Vienna where the Property Control Branch of the Allied Forces has set up a Reparation Division. Below is part of the correspondence of Susanne Granitsch-Konirsch. She is the daughter of Helene Granitsch who is standing behind Empress Zita and staring out at the intended audience, the masses, the intended viewers that never appeared because Zita and her royal family were dragged off their thrones and banished from Austria.
The Last Audience is the greatest failed work of art in history. There is a invisible family present, a famous revolutionary family surrounded by a doomed nobility. The Granitsch family were of the New Democracy. They were trying to save aspects of Habsburg Rulers, or, so it is alleged.
"Susanne Renate Granitsch was a famous Austrian Artist, kin to Georg Granitsch, a member of the Academic Union and founder of 'The Neue Freie Presse' and Ambassador of the Raiffensen Bank."
Before this painting was finished, other more radical representative of the Forty-Eight Revolutions, ran Zita out of town, and chased her all over the world. She found refuge in a small town in upper New York. She must have felt betrayed by the Granitsch family, thus I doubt she gave them this large canvas, or, put in their care, her bedroom set that I believe found its way to Portland, and sold. The article I read on this sale is no longer in the internet. It may be stored in my old computer.
To get this furniture out of occupied Austria, one would have an easier time of it, if you claimed your belongings fell into the hands of a member of the Nazi Party. Susanne Granitsch-Konirsch and her husband name two Nazis. They appear to be Quater-Jews who had to flee from the Nazis leaving property behind. One of them may be a famous Captain of the SS Panzer division the 5th. Wiking, or Viking. This army led Opperation Barbarosa, and invaded Russia. This was a mixed group from several European nations. We see very handsom Aryan men going on a Viking Raid. These are Vandels taking what they want, what they deserve. This is White Privilege taken to the extreme. If it were not for the intervention of the Armed Forces of the United States of America, 'The Audience' would not be on the wall at the University of Oregon.
As usual, my muse has bid me to give away all my information – FOR FREE! Royal Rosamond Press 'A Newspaper For The Arts' will publish this incredible Odessy. This painting is The Golden Fleece of Freedom'. Because Putin is putting faux demonstrators for one of our Democratic candidates in the streets of Moscow, and for the reason the FBI is leaking information favorable to one candidate, and, for the reason I have been looking at hideous stories of Nazis declaring people, INFERIOR, so they can loot them, take everything from them, I will show you how the hidden BARRICADES that lie on the otherside of those Habsburgs dressed to the nines, and, putting on the Ritz.
Do not let The New Panzer Tanks roll into our polls, and influence how We The People Vote! I sent out several e-mails to Austrians who represent a Modern Culture of Liberty. Joseph Schwob is affiliated with the Austrian Cultural Forum. What I suggest if The United Nation of Artists, a forum that will meet once a year, compare notes, and make sur the Voice of the Artist, past and present, is being heard. We own a universal message that is due much recognition. Our voice had been political, in a unique way. This Habsburg painting speaks volumes. I will blog on it till Tuesday. till we go to the polls.
The man who could have owned the image of the little girl with no body, is on the far right. Captain Otto Schnieder was awarded The Knights Cross, and Iron Cross, alond with his compatriots who are smiling because they rode helter-skelter into other folks land with modern Panzer tanks. I will reveal more about this little girl. I believe she, and the white roses, represents 'The Spring of Nations'
Jon Presco
Copyright 2016
https://www.memoryofnations.eu/en/schwarzenberg-karel-1937
https://en.wikipedia.org/wiki/Revolutions_of_1848
https://en.wikipedia.org/wiki/Austrian_Cultural_Forum_New_York
The Austrian Cultural Forum New York is one of Austria's two cultural representation offices in the United States; the other is in Washington, D.C. It is part of the worldwide network of Austrian Cultural Forums of the Austrian Federal Ministry for European and International Affairs.
CC
Nov 3 at 3:30 PM
your information was forwarded to the Austrian Consulate General. Please give us more details why you to your mind the mentioned canvas was smuggled out of Austria and who did that.
Josef Schwob
Thank you for responding. I first looked into this matter twenty years ago. The story goes Empress Zita gave, or put in the care of Helene Granitsch 'The Audience' . Helene is standing just behind the Empress looking at the viewer. She then gave it to a woman named Ansacker in New York. Somehow it ends up in a Bank vault in Eugene Oregon. Sixteen years later it is in the hands of Lynn S. McCready, secretary of 'Friends of the Museum'. There is no mention of a purchase.
I can not find the article where Helenes' daughter, Dr. Susanne Granitsch-Konirsch, is selling pieces of bedroom furniture that belonged to Empress Zita that were put in her care until she came back to Austria to reclaim her throne. She wanted to sleep in her bed in Austria once again.
I found letters where Susanne Granitsch-Konirsch and her husband are petitioning the U.S. Forces in Austria for the return of very expensive furniture valued at $15,000 dollars. That is a lot of money for furniture. They had left Austria and become U.S. citizens. They claim Nazi Party Leader, Jospeh Winkler, ended up with their property, as well as Nazi Party Member, Otto Schneider. Is this the famous SS Captain of the Wiking Panzer group? Was he given this property as a reward. He was given the Knights Cross.
Susanne Renate Granitsch was a famous Austrian Artist, kin to Georg Granitsch, a member of the Academic Union and founder of 'The Neue Freie Presse' and Ambassador of the Raiffensen Bank.
Sincerely
John Presco a.k.a. John Ambrose
Helen
Granitsch began her social commitment in the area of pulic relations (then "propaganda") for the maternal and infant protection in 1901 and was first Vice President of the Association for maternal and infant protection founded in 1902 by you and Prof. th. Escherich. She founded and organized the Association of "Infant protection" (1903), the first infant Department in the St. Anna children's Hospital and the first infant care channel school.
1911-1920 Granitsch was head of the "Imperial organization of housewives of in Austria". She campaigned for women's equality, worked together with Berta von Suttner in the Austrian peace society and participated in the construction of the Austrian women's movement.
The painting is one of the "Gifts and Purchases, 1960-61" exhibition, which opens in the Museum of Art Wednesday, April 25. "The Last Audience" will be featured at the preview showing held on Tuesday evening, April 24, for the Friends of the Museum and guests during the annual dinner and reception. At the dinner, in the Erb Memorial Union, the painting will be in a baroque setting dominating the entrance to the ballroom and setting the tone for the decorative motif. The unfinished oil is by an Austrian painter, Arthur von Ferraris. It is of a court scene in Schoenburg Palace in Vienna with the Empress Zita holding what proved to be her last audience. The audience was held in October, 1918, when the political situation in Austria was in extreme tension. , Mrs. Kenneth Ford and Helen Casey of Roseburg are members of the Friends of the Museum.
About Susanne Renate Granitsch
The academic painter Susanne Renate Granitsch was born in Vienna on 21 May 1869 and died on 2 December 1946 in Vienna. Her grandparents were Georg Ignaz Granitsch and Susanne Granitsch, née Schmidutz. Her father, Dr. Georg Granitsch (1833 – 1903), married to Augusta Antonia Granitsch, née Panstingel, worked as an attorney in Vienna. In addition to Susanne Renate Granitsch, her eldest daughter, the couple Dr. Georg and Augusta Granitsch had two more children, Edith Granitsch. By Schickh and Dr. Robert Granitsch, who had already died in 1937. Since Dr. Robert Granitsch was married to a "half-Jew" after Nazi legislation, his three children, Susanne, born 1899, Dora, born 1904 and Lorle, born 1912, were persecuted in Austria after the Nazis' Where Dr. Susan (!) Konirsch, née Granitsch, and Lorle Kornfeld, née Granitsch, had to flee to the USA, while Dora Granitsch married Dr. Franz Hiller and survived in Vienna (In the case of the matriculation office of the Israelitische Kultusgemeinde), the Bundesdenkmalamt, as well as in the Austrian State Archives (holdings of the Finanzverwaltungstelle, the Finanzlandesdirektion Wien, the "Hilfsfonds"), The "Compensation Fund" and the "collection points") were negative. In addition, no restitution proceedings were imposed by the heirs of Susanne Granitsch after 1945. Even her 81-year-old grandmother, the only relative whom Susanne Renate had known to Granitsch during her lifetime, confirmed that Susanne Renate Granitsch had not been persecuted either as a Jew or for political reasons during the Nazi period. In February 1938, shortly before the takeover of the national socialists in Austria, the Städtische Sammlungen, which at that time already had some works by renowned artist Susanne Renate Granitsch, acquired the portrait of a university professor: Susanne Renate Granitsch passed away on December 2, 1946 Vienna. On the occasion of the testament of the unmarried and childless Susanne Renate Granitsch of August 30, 1937, in which she had appointed her sister to her universal bitch, Edith von Schickh was accepted into her estate by Edith von Schickh had spent the years 1938 to 1945 in Vienna.
To the Municipal Council on Culture and Science Stadtsenat Town Council Fourth report of the City Council for Culture and Science on the overhaul of art and cultural objects from the collections of the museums of the city according to the municipal council decision of 29 April 1999 3.2.6. Summary of the acquisition of art objects from the collection of akad. Painter Susanne Renate Granitsch through the Municipal Collections, 14 8 2003
Georg Granitsch ( 1. February 1833 Vienna [1] – 18th September 1903 Hadersdorf-Weidlingau [1] [2] ) was an Austrian lawyer and politician of German nationality , in the second half of the 19th century member of the Imperial Council .
He served as a court and court lawyer in Vienna. During the revolutionary year 1848 he worked in student legion. He studied law at Vienna University , where he earned a Doctor of Laws . Then he worked as a clerk and later as an attorney. He was publicly and politically active. Since 1861, he has collaborated with various periodicals. In the years 1867-1869 he was a member of the Vienna municipal council. Contributed to the emergence of regional mortgage banks and credit unions organizing network (ie. Raiffeisenek). [1]
Long-term sit as a member of Lower Austria Landtag , which he joined in 1868 and remained a member of parliament until 1896, while in 1886 he represented the Curia rural communities, the circuit Mistelbach, then urban curia circuit Klosterneuburg. In the years 1883-1887 he was an alternate member of the land committee , and from 1887 to 1896 full member of the Provincial Committee. [1]
He was also a member of the Imperial Council (of national parliament Cisleithanian ), which he joined in the first direct elections in 1873 for the curia of rural communities in Lower Austria , the circuit Mistelbach, Feldsberg, Groß-Enzersdorf etc. The mandate here vindicated in elections in 1879 . [3] In 1873 is referred to as Dr. Georg Granitsch, lawyer, residing in Vienna . [4]
In 1873, parliament played for block German ústavověrných liberals (ie. , The Constitutional Party , the centralist and provídeňsky oriented), under which featured Altdeutscher wing. [5] In 1878 he met the German parliamentary group of the Left. [6] As ústavověrný member of the states even after the elections in 1879. [7] in October 1879 at the Imperial Council was mentioned as staroněmeckého Club Liberals (Club der Liberalen). [8]
He died in September 1903. At that time, it is referred to as the oldest lawyer in Vienna. [2]
Otto Schneider was a Hauptsturmführer (Captain) in the Waffen SS during World War II who was awarded the Knight's Cross of the Iron Cross, which was awarded to recognize extreme battlefield bravery or successful military leadership by National socialist Germany during World War II. Schneider was awarded the Knight's Cross during the battle of Kovel,[1] while in command of the 7th Company, 5th SS Panzer Regiment, 5th SS Panzer Division Wiking. He was reported missing in action in April 1945 near Steiermark, Austria, and was in Soviet captivity until 1949, he died on 6 November 2001 in Cranston Rhode Island.
Posted on July 23, 2018 by Royal Rosamond Press
For several years I have been trying to bring to the attention of the Austrian Government the existence of the large canvas at the University of Oregon Museum titled 'The Last Audience of the Habsburgs' that was smuggled out of Austria. Alas, I have found just the right person. He is my kindred, Karl Schwarzenberg, who himself had to flee a oppressive regime. Karl opposes Putin, and backs Britain. I will contact him and see if he would like to come give a talk on this painting. His relative, Prince Felix Schwarzenberg, restored the Habsburg Empire.
John Presco
President: Royal Rosamond Press
https://www.huffingtonpost.com/lan-anh-vu/how-i-got-there-karel-sch_b_9043274.html
Prince Felix of Schwarzenberg (German: Felix Prinz zu Schwarzenberg; 2 October 1800 – 5 April 1852) was a Bohemian nobleman and an Austrian statesman who restored the Habsburg Empire as a European great power following the Revolutions of 1848. He served as Minister-President of the Austrian Empire and Foreign Minister of the Austrian Empire from 1848 to 1852.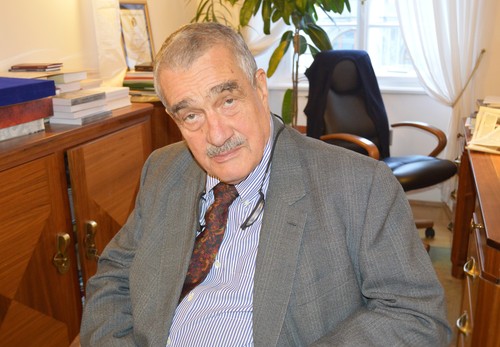 Karel Schwarzenberg is the Prince of Schwarzenberg, Duke of Krumlov, former first Deputy Prime Minister and Minister of Foreign Affairs of the Czech Republic and honorary Chairman of Top 09 party. Schwarzenberg was also a Member of the Senate of the Czech Parliament and a candidate for the President of the Czech Republic in the 2013 presidential election. He is noted as a pro-European member of the center-right governing coalition.
Schwarzenberg's family, who once ranked among the oldest and wealthiest aristocrats in Central Europe, had to leave the Czechoslovakia after the Communist coup of 1948. He spent most of his adult life in Austria to plot against communism. He is a great proponent of human rights and has been for his entire life. In 1989, he was awarded, together with Lech Wałesa, the Council of Europe's Human Rights Award. Lan Anh Vu sat down with Schwarzenberg to learn more about his political life, the challenges he faced and his advice for young people across the world when it comes to pursuing a career in politics.
As told to Lan Anh Vu
My Career in Politics
In my early childhood, I was an observer of politics. In 1948, when the Communists took over, I was ten years old when I had to leave the Czechoslovakia and move to Austria. When I went to the school in Vienna to study law, I engaged in some political activities and became active in promoting human rights. At Munich university where I studied Graz and forestry, I was elected to student government. Due to the early death of my adoptive father, Jindrich Schwarzenberg, I had to cut my studies short and start managing the family properties.
From 1984 to 1991, I became president of the International Helsinki Federation for Human Rights. I pushed for human rights in Europe and was negotiating the question of human rights in the former USSR, Bulgaria, Kosovo and the Czech Republic.
When the Communist regime fell in 1989 , I returned to live in the Czechoslovakia and work for the late President Vaclav Havel. In 1990, I was appointed as the Chancellor of the Office of the President.
Some people told me I should become a senator. I first ran in the senate elections in 2002 and was unsuccessful, and in 2004 I ran again, succeeded and was elected a senator. Three years later, I became the foreign minister of the Czech Republic. Politics has been a constant part of my life ever since childhood.
My whole life I fought for liberty and democracy. I always thought that if you had opportunities ahead, you have responsibilities and should do something for your country.
http://daughternumberthree.blogspot.com/2013/12/the-girl-in-last-audience-of-hapsburgs.html
When this unfinished canvas was first exhibited in Eugene fifty years ago, it was described as a "painting with a history as romantic as old Vienna." Given that it was smuggled into the United States in a carpet roll by a political refugee, this claim is not unfounded.
The artist began the work in October of 1918 at Schönbrunn Palace, where the young Empress Zita (1892 – 1989) received an audience of war orphans and a group of wealthy noblewomen, the Organization of War Godmothers, who had "adopted" them. Within hours, Empress Zita (shown seated on her throne), her husband, and their own eight children were forced to flee across the Swiss border because of the contentious political climate. Despite several attempts, they were never able to reestablish themselves on their thrones; both the Emperor and Empress died in exile.
The unsettlingly incomplete canvas mirrors the frustrated desires of both the artist, who spent the rest of his life wandering the globe, and the people pictured in it, many of whom were displaced in the aftermath of the First World War. Yet the audience members wear placid, even bored expressions as the children present their flowers, betraying no portent that one of the oldest dynasties in Europe would crumble within a matter of days.
Susanne Renate Granitsch MP
Die akademische Malerin Susanne Renate Granitsch wurde am 21. Mai 1869 in Wien geboren und verstarb am 2. Dezember 1946 in Wien. Ihre Großeltern waren Georg Ignaz Granitsch und Susanne Granitsch, geb. Schmidutz. Ihr Vater, Dr. Georg Granitsch (1833 – 1903), verheiratet mit Augusta Antonia Granitsch, geb. Panstingel, war in Wien als Advokat tätig. Neben Susanne Renate Granitsch, ihrer ältesten Tochter, hatte das Ehepaar Dr. Georg und Augusta Granitsch noch zwei weitere Kinder, Edith Granitsch, verh. von Schickh und Dr. Robert Granitsch, der bereits 1937 verstorben ist. Da Dr. Robert Granitsch nach der NS-Gesetzgebung mit einer "Halbjüdin" verheiratet war, wurden seine drei Kinder, Susanne, geb. 1899, Dora, geb. 1904 und Lorle, geb. 1912, nach der Machtergreifung der Nationalsozialisten in Österreich verfolgt, wobei Dr. Susanne(!) Konirsch, geb. Granitsch, und Lorle Kornfeld, geb. Granitsch, in die USA flüchten mussten. Dora Granitsch heiratete den Rechtsanwalt Dr. Franz Hiller und überlebte in Wien. Bei Susanne Renate Granitsch deutet hingegen aktenmäßig nichts darauf hin, dass sie während der NS-Zeit aus rassistischen oder politischen Gründen verfolgt worden wäre. Sämtliche Anfragen, sowohl beim Matrikenamt der Israelitischen Kultusgemeinde, beim Bundesdenkmalamt, als auch im Österreichischen Staatsarchiv (Bestände der Vermögensverkehrsstelle, der Finanzlandesdirektion Wien, des "Hilfsfonds", des "Abgeltungsfonds" und der "Sammelstellen") verliefen negativ. Auch wurden von den Erben von Susanne Granitsch nach 1945 keine Rückstellungsverfahren angestrengt. Auch ihre 81jährige Großnichte, die einzige Verwandte, die Susanne Renate Granitsch noch zu Lebzeiten gekannt hatte, bestätigte, dass Susanne Renate Granitsch während der NS-Zeit weder als Jüdin noch aus politischen Gründen verfolgt worden ist. Im Februar 1938, knapp vor der Machtübernahme der Nationalsozialisten in Österreich, erwarben die Städtischen Sammlungen, die zu diesem Zeitpunkt schon einige Werke der renommierten Künstlerin Susanne Renate Granitsch besaßen, von dieser das Porträt eines Universitätsprofessors: Susanne Renate Granitsch verstarb am 2. Dezember 1946 in Wien. Mit Einantwortungsurkunde des Bezirksgerichtes Innere Stadt-Wien vom 27. März 1947 wurde Edith von Schickh aufgrund des Testamentes der ledigen und kinderlosen Susanne Renate Granitsch vom 30. August 1937, in dem diese ihre Schwester zu ihrer Universalerbin bestimmt hatte, in ihren Nachlass eingeantwortet Edith von Schickh hatte die Jahre 1938 bis 1945 in Wien verbracht.
An den Gemeinderatsausschuss für Kultur und Wissenschaft Stadtsenat Gemeinderat Vierter Bericht des amtsführenden Stadtrates für Kultur und Wissenschaft über die gemäß dem Gemeinderatsbeschluss vom 29. April 1999 erfolgte Übereignung von Kunst- und Kulturgegenständen aus den Sammlungen der Museen der Stadt 3.2.6. Zusammenfassende Darstellung betreffend den Erwerb von Kunstobjekten aus der Sammlung der akad. Malerin Susanne Renate Granitsch durch die Städtischen Sammlungen, 14 8 2003
Posted on April 18, 2021 by Royal Rosamond Press
This morning I had trouble waking up. I felt very heavy and tried to go back to sleep. As I lie in my bed, I considered being mocked about my answer as to who should be the King of England. I went over my posts on Anne of Bohemia and King Richard. My angel asked;
"Why don't you declare – you are the rightful King of England?"
I'll do it! What do I got to lose? I have suffered much rejection in my life! Isn't it traditional that when some piece on the chessboard makes a move – when a sovereign is taken up to the Kingdom of Heaven -then all the royals take a step into the Divine Light and Right to rule? My claim would bring attention to my discoveries about the Lollards – who may have come to the New World as the Pilgrims. This would explain the plans God has for Harry and Meghan.
I got up, took my insulin, checked my readings, and poured me a cup of coffee. Then I got on my computer….and am reading Putin's threat to the Czech Republic from where my grandfather, Wensel Anton Prescowitz, hail. I knew what destiny awaited me. I googled Bohemian Royalty and saw the claim of Charles Habsburg to the Crown of Charles Four, the father of Anne of Bohemia. Above is a photo of me before 'The Last Audience of the Habsburgs' that I tried to restore to the Austrian People. I told Karel Schwarzenberg about it. I got no reply. I suggested the Habsburg Monarchy was a part of the United States due to Empress Zita fleeing to our shores.
On this day April 18, 2021, I place the Crown of Saint Wenceslas upon my head so I can shoulder the heavy duties I am bid to perform against the enemies of Bohemia and England. I also place myself first in line to the crown that Queen Elizabeth, wears, and shall remain there until all matters concerning the lineage and beliefs of Anne and Richard, are resolved. Any more threats from Putin on the Fatherland of my Bohemian Brethren, shall force me to declare war on Russia. Desist!
The Seven Holders of the Keys ready themselves -alas!
John Gregory Presco 'The Prophet of Bohemia'
Anne of Bohemia and The Lollards | Rosamond Press
Royal Bohemians In England | Rosamond Press
Many Mansions Put Before Me | Rosamond Press
The crown jewels are not all from the same period. They include the Crown of Saint Wenceslas, the royal orb and scepter, the coronation vestments of the kings of Bohemia, a gold reliquary cross, and the St. Wenceslas' sword. The crown was made for the coronation of Charles IV in 1347, making it the fourth oldest in Europe.
The seven holders of the keys opened the door to the royal treasure, January 15, 2018, photo: CTK
Sir John Wilson and Rose of Bohemia | Rosamond Press
10-Barani CN 141-154* (psu.edu)
Enter – The Clifford Dragon | Rosamond Press
UK warships to sail for Black Sea in May as Ukraine-Russia tensions rise- Sunday Times (msn.com)
British warships will sail for the Black Sea in May amid rising tensions between Ukraine and Russia, the Sunday Times newspaper reported, citing senior naval sources.
The deployment is aimed at showing solidarity with Ukraine and Britain's NATO allies, the newspaper reported https://bit.ly/32pc4BK.
One Type 45 destroyer armed with anti-aircraft missiles and an anti-submarine Type 23 frigate will leave the Royal Navy's carrier task group in the Mediterranean and head through the Bosphorus into the Black Sea, according to the report.
RAF F-35B Lightning stealth jets and Merlin submarine-hunting helicopters will stand ready on the task group's flag ship, the carrier HMS Queen Elizabeth, to support the warships in the Black Sea, the report added.
French President Emmanuel Macron says international community must draw "clear red lines" with Russia (msn.com)
Antoinette Erasmus Is Vanishing | Rosamond Press
Was Baron Wilson A Knights Templar? | Rosamond Press
waughfamily.ca – The Wilson Family – An historical and photographic perspective
Russia says it will retaliate hard against Czechs over diplomat expulsions (msn.com)
MOSCOW/PRAGUE (Reuters) -Russia said on Sunday Czech accusations that Russian spy services were behind an explosion in an ammunition depot were unfounded and absurd and it would retaliate for Prague's expulsion of 18 Russian embassy staff.
The Czech Republic said it had informed NATO and European Union allies about suspected Russian involvement in the blast, which killed two people, and the matter would be addressed at an EU foreign ministers' meeting on Monday.
The expulsions and allegations by the Czechs have triggered its biggest dispute with Russia since the 1989 end of Communist rule, when Prague was under Moscow's domination for decades.
The incident also poured more fuel on the worst Russian-Western tensions since the Cold War, stirred in part by Russia's military build-up on its Western borders and in Crimea, which Moscow annexed from Ukraine in 2014, after a surge in fighting between government and rebel forces in Ukraine's east.
The Czech Republic kicked out the Russian embassy staff on Saturday after saying investigations had linked Russian intelligence to the blast in the ammunition depot some 300 km (210 miles) east of the capital Prague.
Russia's Foreign Ministry said the Czech accusations were absurd as Prague had previously blamed the blast on the depot owners, and Moscow would hit back hard.
"We will take retaliatory measures that will force the authors of this provocation to fully understand their responsibility for destroying the foundation of normal ties between our countries," a ministry statement said.
"This hostile move was the continuation of a series of anti-Russian actions undertaken by the Czech Republic in recent years. It's hard not to see the American trace (here)," it said, accusing Prague of "striving to please the United States against the backdrop of recent U.S. sanctions against Russia".
Putin tests Biden with military buildup as GOP lawmakers call for US show of force (msn.com)
Prague Says Ricin Plot Was a Hoax, and Moves to Expel 2 Russians – The New York Times (nytimes.com)
Royal Bohemians In England | Rosamond Press
The current head of the Habsburg-Lorraine family- Charles Habsburg – lives in Austria. And although he has no apparent ambitions to ascend the throne in this country, he is revered by a group of around 130 monarchists who would love to see him representing the Czech Republic. According to Jindřich Holub, the association's plans to hand over the symbolic birthday gift on January 11th may be hampered by the coronavirus pandemic. However the grandson of the last Austrian Emperor Charles I and King of Bohemia may look forward to a gift worthy of his lineage.
The St. Wenceslas Crown, is part of the Bohemian coronation jewels, together with the royal orb and sceptre, the coronation vestments of the Kings of Bohemia, the gold reliquary cross, and St. Wenceslas' sword. The copy made for Charles Habsburg is made of gilded silver and decorated with glass stones. It is the exact size as the original.
Although the country's monarchists have scant hope of seeing their dreams realized, they are respectful of the country's royal line. A bronze bust of the Austro-Hungarian Emperor Franz Josef I was unveiled in Pohled, where the association is based, on the 100th anniversary of his death four years ago. It was the first newly-installed monument to Francis Joseph I in Bohemia in the last one hundred years.
The Bohemian crown jewels: facts and legend | Radio Prague International
The crown jewels are not all from the same period. They include the Crown of Saint Wenceslas, the royal orb and scepter, the coronation vestments of the kings of Bohemia, a gold reliquary cross, and the St. Wenceslas' sword. The crown was made for the coronation of Charles IV in 1347, making it the fourth oldest in Europe.
Czech monarchists raise money to give the grandson of the last King of Bohemia a crown | Radio Prague International
Posted on March 11, 2021 by Royal Rosamond Press
On this day, I bequeath all my claims and assets amassed in Marin County, including the Buck Foundation, to the American Branch of the Royal Windsors, that are the blessed family of Harry Windsor, who will soon be the father of a baby girl.
On this day, I – John Gregory Presco – claim the title King of Bohemia that ceased to exist in 1918. I tried in vain to return the large painting titled 'The Last Audience of the Habsburgs' to the Austrian Government, and got no response. I told Karl Schwarzenberg about this canvas, and informed him we are related. I own bohemianation.com and will soon build a webpage.
John Gregory Presco
'King of Bohemia'
Owner: California Barrel Company
Copyright 2021
With the dissolution of the Holy Roman Empire in 1806, the Bohemian kingdom was incorporated into the now two years old Austrian Empire and the royal title retained alongside the title of Austrian Emperor. In the course of the 1867 Austro-Hungarian Compromise the provinces of Bohemia, Moravia and Austrian Silesia became k. k. crown lands of Cisleithania. The Bohemian Kingdom officially ceased to exist in 1918 by transformation into the Czechoslovak Republic.
The disappearance of bohemia, as announced by David Hockney on Radio 4, is a familiar song. "Bohemia is always yesterday," wrote the American writer Malcolm Cowley, a bohemian himself, as long ago as the 1920s.
The word and the concept have lost traction; but in the 19th and 20th centuries, the bohemian was a well-known figure, locked in a love-hate relationship with the philistine bourgeoisie.
Bohemians were artists against society, their art too far in advance of middle class taste to sell. As a result, these self-chosen outcasts were often penniless, yet they transformed their poverty into a costume of defiance, flaunting their rags and cast-offs. They were out to shock: the outrage of straight society was their lifeblood.
Some lived spartan lives devoted to new experiments in art, but others developed themselves as outrageous or eccentric characters, an unconventional way of life their sole artistic creation. Dedicated to failure, the bohemians soon discovered to their horror that their way of life was a huge success, speedily taken up and turned into a "lifestyle" by the industrial capitalism most of them despised. By the 1890s the bohemian districts of Paris had become tourist attractions and the artists who had lived in Montmartre were forced to flee an area transformed into a cheery parody of their outlaw dissidence.
Kingdom of Bohemia – Wikipedia
By Kristin Masters. Apr 5, 2018. 9:00 AM.Topics: James Bond
Centuries before Ian Fleming would write James Bond into existence, another man signed letters with "007." That man, John Dee, was a mathematician, astronomer, and (some say) magician. He was also a trusted member of Queen Elizabeth I's court. Some historians say that Dee was a spy for Elizabeth, thus making him an even more fitting inspiration for Ian Fleming's hero.
Posted on August 23, 2018 by Royal Rosamond Press
On this day, I claim the Land of California for the Descendants of Queen Elizabeth, and her Royal Family. I believe I am the embodiment of John Dee who came into my being when I died at McClure's Beach at Point Reyes where Sir Francis Drake landed. This is why God restored my life, for God did never bless the Constitution and the founding of this Democracy that has failed due to the Rapturists want of a Kingdom founded by their heretical King Jesus.
My kindred, John Fremont, and the Benton family, secured California, and the Oregon Territory from Britain, and the Habsburg family. John was the first Republican candidate for President, which he co-founded. His party lies in disgrace and ruin.
I am kin to Ian Fleming and descend from the Rosenbergs who befriended John Dee, who inspired Drake and Fleming – who are forever entwined – thank to me. Because Oregon and California will forever be Democratic States, they are immune from the Religious Terrorism of the Red State Rapture Rats. However, the Oregon Governorship is in peril. I believe the people of the Western Monarchy will prosper with their ties to European Royalty. I see a European Union in the West.
God ordained the foundation of New England. My Wilson ancestors proclaimed as much in the great churches of England. There was no transfer of God over to the Founding Fathers. The Rapturists understand this, and is why they voted for a wicked man to lead them. These rules are made null and void for they only applied to the Thirteen Colonies.
https://www.newyorker.com/humor/borowitz-report/queen-offers-to-restore-british-rule-over-united-states
There is a very good chance that Drake saw the rock with a hole in it, and, the cave nearby, whose entrance is now covered in sand.
The bones of my ancestors lie under the marble floor not twenty feet where the Duke and Duchess exchanged wedding vows
God save the Queen! She is a true Monarch this day!
John Presco 007
Copyright 2018
https://famouskin.com/famous-kin-menu.php?name=7516+queen+elizabeth+ii
https://en.wikipedia.org/wiki/Augustine_Warner
The federal government has quietly ended a 433-year-old historical controversy by officially recognizing a cove on the Point Reyes Peninsula as the site where Sir Francis Drake landed in 1579 and claimed California for England.
The mystery of where England's most famous and feared sea captain landed has long intrigued maritime scholars. Many of them claimed Drake landed in a cove near Point Reyes in what is now Marin County, but others cited what they said was evidence that Drake put ashore in spots ranging from San Francisco Bay to Alaska, Oregon, British Columbia or several other sites on the California coast.
Posted on August 19, 2018 by Royal Rosamond Press
I just discovered the connection between James Bond, and John Dee. It appears that I am the candidate for James Bond incarnated. Nine days ago I claimed Krumlov castle. Yesterday, the Enemy of the American People attended a wedding in Austria. So many things elect me – for so many things! Those who reject me – elect me!
At the base of the Family Tree is Krumlov Castle where John Dee lived.
John Presco 007
http://www.encyklopedie.ckrumlov.cz/docs/en/mesto_histor_schwar.xml
Posted on August 13, 2018by Royal Rosamond Press
On this day, August 10, 2018, I claim all castles and lands that the Rosenberg, Seinsheim, and Schwarzenberg family acquired as rulers of Bohemia and Czechoslovakia . Erkinger Seinsheim is my 14th. great grandfather, and, Peter von Rosenberg, my 15th. This is approximate, and needs more study.
I was destined to save the land of my ancestors from Putin, the Ult-right, and Donald Trump who declared NATO an enemy of the United States. NATO was founded in order to save Czechoslovakia from the Soviet Union. There will be many posts on this Quest, that is a Dynastic as well as Political and National device to save NATO and all of Europe. Scroll down to see the property I might soon own.
God has blessed my endeavor and fills the sky with falling stars, as did fill the heavens when I was born on October 8, 1946
John Presco
Copyright 2018
President: Royal Rosamond Press
"The 1933[3][1] and 1946[1] Draconids had Zenithal Hourly Rates of thousands of meteors visible per hour, among the most impressive meteor storms of the 20th century."
https://en.wikipedia.org/wiki/House_of_Schwarzenberg
By Kristin Masters. Apr 5, 2018. 9:00 AM.Topics: James Bond
Centuries before Ian Fleming would write James Bond into existence, another man signed letters with "007." That man, John Dee, was a mathematician, astronomer, and (some say) magician. He was also a trusted member of Queen Elizabeth I's court. Some historians say that Dee was a spy for Elizabeth, thus making him an even more fitting inspiration for Ian Fleming's hero.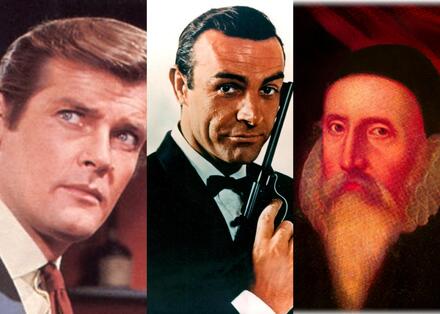 Early Academic Accomplishments
Born in 1527, John Dee would later earn a reputation as one of the most learned men of his age. He attended St. John's College, Cambridge from 1542 until 1546. He was so successful that he was made a fellow at Trinity College. It was there, working on a stage performance of Aristophanes' Peace, that Dee gained attention for being a magician; apparently his stage effects were so clever, the audience could find no natural explanation for them.
Dee spent the late 1540s and the early 1550s traveling throughout Europe. He studied at Leuven in Brussels and delivered a lecture on Euclid in Paris. Dee met and befriended legendary cartographer Gerardus Mercator, and when he returned to England he brought a significant collection of astronomical and mathematical instruments. Soon after, Dee became a tutor to the court. The relationship with young Princess Elizabeth would prove a pivotal one.
Dabbling in Dangerous Studies
Dee had long been fascinated with astrology. In 1555, he created horoscopes for both Queen Mary and Princess Elizabeth. Though this wasn't necessarily an offense unto itself, he discussed Mary's horoscope with Elizabeth. Thus, Dee was arrested for "attempting to calculate nativities," which was elevated to a charge of treason. It's not certain how Dee convinced the court of his innocence, but it may have had to do with his supposed occult powers. After one man testified against Dee, one of his children died and another was struck blind. Dee was released to the custody of Catholic Bishop Bronner for religious examination. The two would form a strong relationship; Dee was actually quite religious.
The following year Dee presented an interesting proposal to Queen Mary: he suggested the foundation of a national library and requested funds to start the project. Mary rejected the plan, so Dee set about building his own personal library. He amassed an incredible collection of rare books and manuscripts, one that far surpassed the collections of England's universities. Dee focused on mathematics, astronomy, alchemy, and the supernatural.
---
Find and Download Your Collector's Resources
---
A Closer Relationship with the Court
By the time Elizabeth rose to the court in 1558, Dee had already become her closest personal advisor. Elizabeth even entrusted him with choosing an auspicious day for her coronation. Dee would counsel the queen on all things scientific and astrological. Thanks to his knowledge of astronomy, key to nautical navigation at the time, Dee would also serve as the advisor for England's voyages of discovery. He advocated imperialism and was actually the first to use the phrase "British Empire."
Meanwhile, Dee straddled the worlds of science and mysticism—a proclivity that would win him widespread acclaim. When the Spanish Armada loomed in the British Channel, Dee counseled patience. Soon enough, a violent storm arrived and destroyed the Spanish fleet. People credited Dee with conjuring the storm. And in 1572, when a new star appeared in the sky, Dee was summoned to explain the phenomenon.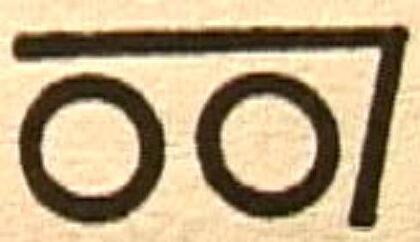 Dee often corresponded with the queen on confidential matters. He took to signing his letters "007" to designate letters for the queen's eyes only. The zeroes represented eyes, and the seven was thought to be a lucky number that offered protection. Many scholars believe that Dee was one of Elizabeth's spies, and that his travels throughout Europe were not for "spiritual conferences," but rather to gather intelligence. It's known that Elizabeth employed a number of spies, especially after the Pope declared her an illegitimate ruler in 1570. She was constantly threatened by conspiracy plots, all of which were quashed by her secret service. Dee would have been a formidable member of this team; his reputation for magic preceded him, and he was obviously well connected through his position at court.
A New Spiritual Journey
By the early 1580s, Dee had grown dissatisfied with his lack of recognition—and his lack of progress in understanding nature. He turned his attention to the supernatural. Dee attempted to contact angels through a crystal-gazer. In 1582, Dee met Edward Kelley, and the pair began the pursue supernatural studies together. They conducted their "spiritual conferences" with great piety. Dee truly believed that his efforts could improve the world, and he eventually ended up traveling throughout Europe to consult with high-powered leaders. He had audiences with Emperor Rudolf II in Prague and with King Stefan Batory of Poland.
During this period, Dee claimed that angels dictated entire books to him. Some were in the Enochan language, which he and Kelley created. But he didn't always appreciate the angels' council. In 1587, Kelley claimed that the angel Uriel had ordered Kelley and Dee to share their wives with each other. Though Dee initially consented, he soon broke away from Kelley and returned to England.
Dee came back to find that his vast library had been pillaged of its best books, manuscripts, and instruments. He also found Queen Elizabeth less willing to help him. She finally made him Warden of Christ's College, a Protestant institution where the fellows detested Dee. After Elizabeth's death, James I had no sympathy for Dee. He died in poverty, tended by his daughter.
For a list of collectible titles spanning more than 60 years,May/June 2010 – #81
The John Dee/007 Connection
James Bond Creator Ian Fleming and the Secrets of Queen Elizabeth's "Merlin"
What do the mystical Dr. John Dee and the spy James Bond have in common? A lot more than meets the eye.
Dr. John Dee was a sixteenth century alchemist, magician, and Christian cabalist who so entranced Queen Eliza­beth that she even had Dee run her astrological chart to pick the most propitious day and time for her coronation. His home at Mortlake contained more books than any private library in England as well as a magic mirror that, it was said, would astound all who dared look at their reflection. When he wasn't in England he traveled the continent to the courts of emperors and princes. He was also a spy.
England was a hotbed of political intrigue when Elizabeth took the throne. Plots and counterplots, assassinations, and threats of war were constant. She needed those she could count on to keep her on the throne. Francis Walsing­ham was Elizabeth's chief spymaster. He seemed the right man for the job as his motto was Video et taceo, "See and be Silent." The Queen trusted very few individuals and wanted her intelligence reported directly. Dee reported only to the Queen and Walsingham. The Queen would sign her dispatches to Dr. Dee as "M," just as James Bond's boss. Dee referred to himself as agent "007" preceding James Bond's code name by nearly four centuries. The Earl of Leicester, a very important member of the court, who had been tutored by Dr. Dee as a child, would use a similar code. He marked his secret correspondence with two dots, or two number "0"s representing eyes. Dee would address his corre­spondence to the Queen with a heading "For Your Eye's Only."
John Dee had a great influence on his world. It was he who convinced the Queen she had rights in the Americas. It was he whose texts on navigation went beyond science and envisioned a British world ruled by a British navy long before the age of Imperialism. He made strides in the sciences but never received the credit for his work as he had also delved into the black arts and alchemy.
Dee, along with Sir Francis Bacon, is considered at least the inspiration for, if not the co-founder of, the Rosicru­cian brotherhood. Because the brotherhood was not an organization in Dee's time, there was no established organiza­tion or rules, officers, or even members. It was what it claimed to be, a brotherhood of "Invisibles," and for good rea­son. To be a visible proponent of any science condemned by the Church could shorten one's life expectancy considerably. Many of the texts of the Rosicrucians were written anonymously or with pen names like the famous Christian Rosenkreutz. A coded device Dee used on his writings called the "Monas hieroglyphica" is shared by one of the earliest known Rosicrucian writings, Confessio Fraternitatis.
There is a considerable amount of certainty that the Rosicrucian brotherhood played a great part in Dee's role as Elizabeth's spy. His position of court mystic, his connection to the "Invisibles" and his gifts that bordered on the su­pernatural, at least in appearance, would help in admitting him to the esoteric circles of Europe. He left for the conti­nent at age twenty, and his travels included a stint working for the Muscovy Company advancing Anglo-Russian trade.
Ian Fleming's biography has numerous similarities, including considerable evidence that the same esoteric stud­ies and connection to the Rosicrucian brotherhood played a role in the life of James Bond's creator.
Fleming was born into an immensely wealthy Scottish family. His grandfather, Robert Fleming, had started man­aging money as a sideline to his mercantile business, then in 1873 he created a family bank. The bank would survive a century and eventually be sold to Chase Manhattan Bank (now J.P. Morgan Chase) for $7.7 billion dollars. Grandfa­ther Robert's fortune might have relieved his heirs from needing an occupation, but Ian went to work for Reuters while his brother Peter became a well-known travel writer. From an early age Ian was inspired by the mystical arts. His father had been killed in the First World War and his mother, Evelyn St. Croix-Rose (Rosy Cross?) was not close to him.
His education started at the Durnford School near the estate of the Fleming family, whose motto was "The World is Not Enough."
After a less than stellar performance at Eton and Sandhurst, Fleming's mother sent him to the continent at about the same age as John Dee. There, in Austria, he studied Jung's works on both alchemy and psychology with the Adler­ian disciple Forbes Dennis.
Alfred Adler was an Austrian doctor who broke with Freud and split the science of psychology in half. Freud boot­ed out anyone who had agreed with Adler. Adler favored feminism and introduced the concept that the dynamics as­sociated with masculine and feminine principles were the key to understanding human psychology. This theme, as well as Fleming's association with semi-occult circles, would find its way into his spy novels.
Fleming's circle also included England's Bloomsbury Set, a group of writers, intellectuals, and artists whose works greatly influenced the twentieth century: economist Maynard Keynes, author E.M. Forster, feminist writer Vir­ginia Woolf, and scholar Lytton Strachney of Cambridge. Several were also members of the "Cambridge Apostles," a group of twelve men that included Keynes, Forster, and Strachney as well as the spy Anthony Blunt. Their influence on Fleming might have been strong, but it ended as the war exposed two of them, Anthony Blunt and Lewis Daly, as spies against their own country during the First World War. Later the London Morning Post broke the story of the Bloomsbury Set celebrating the Black Mass. Soon after, their ranks were reduced by two suicides and otherwise pre­mature deaths. Fleming's reputation was unscathed by his connections.
He soon left England and traveled the world for Reuters and the Times. At nearly the same age, again, as Dr. Dee, Fleming went to Russia. It is certain that by 1939 when he was sent to Moscow he was acting officially as part of Brit­ish intelligence. He was soon given the title Lieutenant Commander in the Royal Navy, as would his avatar James Bond. Dee of course had been instrumental in setting up the Royal Navy.
One of Fleming's most important roles was in coming up with a defense plan for Gibraltar. His secret code name was Operation Goldeneye. It had an occult meaning referring to the third or inner eye that was necessary to achieve the higher plane of understanding, gnosis. The name of the operation would later serve as the name for his home on the lush island of Jamaica and of the Bond movie of that name.
He played a role in tricking Rudolf Hess into flying to England. He knew Hess was a student of astrology and could be lured to England through the mystical arts. He consulted with the most renowned of Europe's occultists, the Great Beast himself, Aleister Crowley. A plan was devised to lure Hess through a bogus horoscope. In January of 1941 an astrologer who was secretly a British intelligence agent convinced Hess of the need to meet the Duke of Hamilton. As a result of trickery and astrology, Hess parachuted into the hands of the RAF and was captured. This be­gan a purge of occultists in Nazi Germany which was no small matter as the Nazi party was full of those who es­poused neo-paganism, theosophical occultism mixed with a mystical desire for racial purity.
Crowley's role was limited as he was not trusted in the mission, but he would anyway be resurrected in Casino Royale as Chiffre, a word implying Cipher.
Fleming was not the only spy interested in magic and the occult. Even the logo of the MI5 contained a pyramid and an "all-seeing eye."
Possibly Fleming's most important work was in being sent to the United States to participate in setting up a joint American-British intelligence network. America was not looking to get into the war against Germany. Parties like America First advocated isolationism while others even leaned towards the Fascists. British intelligence was on a mis­sion to change all that. They took an active role in courting the politicians and the media and on occasion worked against those who worked against Roosevelt's aid policies. The role was more often diplomatic than physical, but there were occasions that sparked Fleming's interest that led to the creation of James Bond.
The British MI6 and the early OSS (then known as the COI) were housed in Rockefeller Center. Also housed there was the Japanese consul general's office. Fleming participated in a late night break-in with a safecracker. They opened the offices, opened the safe, copied all the Japanese codebooks, and relocked the offices just in time. Fleming would also use this adventure in Casino Royale, and his role would earn Bond his "00" designation.
Thanks to his role as a spy, he became enamored by the odd gadgets used in spycraft and always carried a com­mando knife and a trick fountain pen that fired tear gas. He also was fond of the adventure.
After the war Fleming went back to journalism. He also wanted to write, and his contract as a journalist gave him two to three months each year to work on his fiction writing. One of his fellow spies had been Ivar Bryce, who had bought a home in Red Hills, Jamaica, and would find Fleming a property there as well. His fellow boss Bill Stephen­son who had headed British intelligence in the United States along with author Noel Coward were regular visitors. Coward described the décor as temple-like with numerous snakes depicted on the walls. There for at least two or three months each year, Fleming settled down to write.
There are numerous theories for much of what has gone into or influenced Fleming's work. His main character shares initials with the two pillars of Freemasonry, Joachim and Boaz. Such pillars have appeared in Masonic temples everywhere, and for centuries.
His tales can be read on two levels. Author Umberto Eco would remark that all of Fleming's novels had a similar formula plot. "M" would give Bond a mission. The villain would appear to Bond or Bond to the villain. Next, a woman would appear to Bond. Bond would possess her. Later the villain would take Bond. Finally Bond would be victorious and unite again with the woman. Philip Gardiner in The Bond Code would compare this to the alchemist's true goal of finding or transforming himself.
In many of Bond's adventures, he finds the codes behind many of the characters created by Fleming. Often they translate into a loosely coded story of good overcoming evil, the light overcoming the darkness, and only after gnosis is achieved. Fleming even made a statement that James Bond was a Manichean. This refers to the followers of Mani whose "heresy" of dualism so disturbed the Church. Mani's influence would last until the purge of the Cathars in the thirteenth century and beyond.
In Mani's dualistic world, it is a constant battle of Evil and Good. Evil in the Bond novels is personified as Le Chif­fre, Mr. Big, Hugo Drax, Kanaga, and Baron Samedi. The last refers to a Voodoo cult figure, an "Invisible," or a dark angel. The evil characters are eventually defeated by Bond with the help of his female companions. The female names have an occult theme as well but represent knowledge or the search for gnosis. Solitaire (the tarot reader and fortune teller), Gala Brand (merry fire), Vesper Lynd (night born), and Vivienne (a life-giving goddess) take the role of the feminine side, along with those of more comical names, the lighter side of Bond created characters like Pussy Galore from people he knew. "Pussy" was the nickname of his neighbor and occasional lover Blanche Blackwell.
After a heart attack, he declared "I have always smoked and drank and loved too much….Then I shall have died of living too much." A second heart attack made his prediction come true, claiming his life on August 12, 1964. He was only 56.
While he lived as a man of the world, he is buried in Sevenhampton, a small English village two miles from a bus stop. His grave is marked by an obelisk atop four stones.
John Dee
From Wikipedia, the free encyclopedia
Jump to navigationJump to searchFor other people named John Dee, see John Dee (disambiguation).
John Dee
A 16th-century portrait by an unknown artist[1]
Born
(1527-07-13)13 July 1527[2]
Tower Ward, London[2]
Died
December 1608 or March 1609 (age 81)
Mortlake, Surrey, England
Nationality
English
Alma mater
St John's College, Cambridge
Louvain University
Known for
Advisor to Queen Elizabeth I
Spouse(s)
Katherine Constable
Jane Fromond
Children
8
Scientific career
Fields
Mathematics, alchemy, astrology, Hermeticism, navigation,
Institutions
Trinity College, Cambridge
Christ's College, Manchester
Academic advisors
Gemma Frisius, Gerardus Mercator[3]
Notable students
Thomas Digges[4]
John Dee (13 July 1527 – 1608 or 1609) was an English mathematician, astronomer, astrologer, occult philosopher,[5] and advisor to Queen Elizabeth I. He devoted much of his life to the study of alchemy, divination, and Hermetic philosophy. He was also an advocate of England's imperial expansion into a "British Empire", a term he is generally credited with coining.[6]
Dee straddled the worlds of modern science and magic just as the former was emerging. One of the most learned men of his age, he had been invited to lecture on the geometry of Euclid at the University of Paris while still in his early twenties. Dee was an ardent promoter of mathematics and a respected astronomer, as well as a leading expert in navigation, having trained many of those who would conduct England's voyages of discovery.
Simultaneously with these efforts, Dee immersed himself in the worlds of magic, astrology and Hermetic philosophy. He devoted much time and effort in the last thirty years or so of his life to attempting to commune with angels in order to learn the universal language of creation and bring about the pre-apocalyptic unity of mankind. However, Robert Hooke suggested in the chapter Of Dr. Dee's Book of Spirits, that John Dee made use of Trithemian steganography, to conceal his communication with Elizabeth I.[7] A student of the Renaissance Neo-Platonism of Marsilio Ficino, Dee did not draw distinctions between his mathematical research and his investigations into Hermetic magic, angel summoning and divination. Instead he considered all of his activities to constitute different facets of the same quest: the search for a transcendent understanding of the divine forms which underlie the visible world, which Dee called "pure verities".
In his lifetime, Dee amassed one of the largest libraries in England. His high status as a scholar also allowed him to play a role in Elizabethan politics. He served as an occasional advisor and tutor to Elizabeth I and nurtured relationships with her ministers Francis Walsingham and William Cecil. Dee also tutored and enjoyed patronage relationships with Sir Philip Sidney, his uncle Robert Dudley, 1st Earl of Leicester, and Edward Dyer. He also enjoyed patronage from Sir Christopher Hatton.