"Jesus said unto him, Verily I say unto thee, That this night, before the cock crow, thou shalt deny me thrice."
https://en.wikipedia.org/wiki/Denial_of_Peter
"One of you will betray me!" Proposal for a large canvas executed by John Presco to be hung in the Capitol under Lincoln's clock. Can you point out The Loyal Eleven?
I am wondering if the Torment of Saint McCarthy of Bakersfield – was staged. Hmmm! I am want to call him The Grimm Pilgrim, and his Church, Holy Turkey Gobblers. I love how Jeffries got them all stirred up by mentioning abortion. This is the Protestant High School Women's Morals Auxiliary – all grown up! They are bristling, because they finally got some of their power back. Is Kevin playing the Good Cop to the old Bad Cops created by the Tea Party and Glenn Beck? To prove Jesus is God, and God founded America, the Republicans are going to make more moral laws – and NOT raise the Debt Ceiling so our Secular Government – FAILS! And this is good, because this failure makes room for…
THE KINGDOM OF GOD!
There will be no IRS Agents in Jesus' Kingdom of Altered Republican Reality. True Believers are going to be taken on a holy ride, while Democrats are left behind. However, there is a major flaw in this plan; In his zeal, Saint Bakersfield invoked the name of the German artist Emanuel Leutze, and said he painted Washington Crossing the Delaware to inspire the Revolution of the Forty-Eighters – who surrounded my kin, John Freemont. One of my grandfathers appears to be a 48er – who fought against the Habsburg Empire. I have my fictional characters in my James Bond book stand before a large painting of Empress Zita and her family – and get a art lesson from Professor John von Bond who is my walk-on. This puts my book 'The Royal Janitor' in the Congressional Record.
What is really exciting, is THE HAND OF GOD may have been captured last night, in The Secular Scrum. This hand is encouraging a Congressman to point two fingers at Saint Bakersfield, the Chosen One? How can he be the rightful Heir of the Republican Party – when you have so many
ELECTION DENIERS?
Uh-oh! Consider Peter and the cock crowing thrice. Kevin and The Deniers have stepped into my Art Wheelhouse, where Art explains the hidden messages – for a reason. This blog will start counting the Election Deniers to see if they are – RIGHT WITH GOD!
John Presco 'Nazarite Gift of God'
"If the son of a fireman and a grandchild of immigrants can rise to the highest position in the most important legislative body in our country. And if my colleague, Hakeem Jeffries, with his life story can rise to lead his party then opportunity and democracy still thrive in America," he added.
McCarthy promised that House Republicans' "very first bill" would repeal the funding for 87,000 new IRS agents that passed the Democrat-controlled Congress last year.
"You see, we believe government should be to help you not go after you," McCarthy said. "We're gonna pass bills to fix the nations' urgent challenges. From wide open southern borders, to American-last energy policies, to woke indoctrination in our schools."
He went on to talk about how Emanuel Leutze's famous painting of former President George Washington crossing the Delaware River inspired him before promising to "never give up" for the American people.
https://www.thedailybeast.com/republicans-play-chicken-with-kevin-mccarthys-speakership
https://en.wikipedia.org/wiki/Washington_Crossing_the_Delaware_(1851_paintings)
Emanuel Leutze grew up in America, then returned to Germany as an adult, where he conceived the idea for this painting during the Revolutions of 1848. Hoping to encourage Europe's liberal reformers through the example of the American Revolution, and using American tourists and art students as models and assistants, among them Worthington Whittredge and Andreas Achenbach, Leutze finished the first painting in 1850. Just after it was completed, the first version was damaged by fire in his studio,[2] subsequently restored, and acquired by the Kunsthalle Bremen. On September 5, 1942, during World War II, it was destroyed in a bombing raid by the Allied forces.[3]
Last night I talked with Rosetta, the sister of Hollis Williams. She asked for her brother's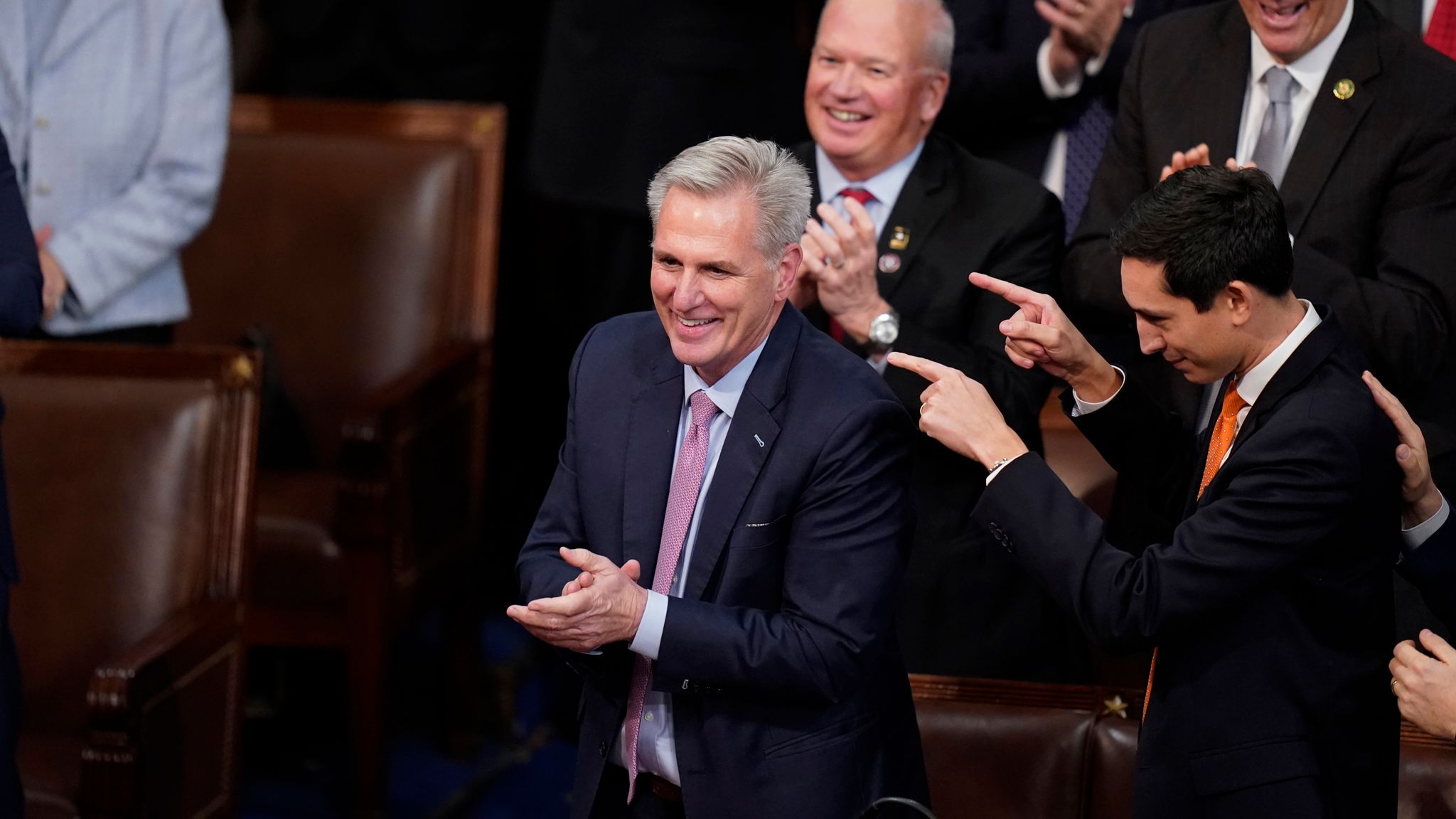 Posted on May 31, 2021 by Royal Rosamond Press
I was going to send an e-mail to a woman at the San Mateo Historical Society, but then found this article on the monument Germany is considering of an American Veteran, Carl Schurz. I was going to point out the remains of my Janke grandparents being dug up and moved to the Union Cemetery in the middle of the night. If I had received anything that resembled a civil greeting from any member of Belmont Historical Society, I might have visited the Union Cemetery this very day – that Nikki Haley called our VP "unprofessional and unfit" . I suspect I was snubbed by the BHS because I posted some Oakland History of Kamala Harris. Politics makes up a huge chunk of our history. I just posted on my Patriot Rosamond Family who owned slaves in South Carolina where Haley got votes. I wrote Ursula von der Leyen about this matter – which is a huge world concern – and can not be constricted by teeny tiny prejudiced members of the BHS.I am done with the Lilliputians!
I believe that is a image of William Janke taken in Twin Pines Park. His daughter, Augustus Janke, married William Stuttmeister. He moved our family to Cypress Lawn after our graves were dug up and evicted from the Odd Fellows cemetery. That is the Stuttmeister monument in Berlin with a replica of a famous statue of Jesus.
John Presco
President: Belmont Soda Works
The Holy Land of The Gold Rush | Rosamond Press
Stuttmeisters Expelled From Belmont | Rosamond Press
I just sent this message to Ursula van der Leyen the head of the European Commission:
"My ancestors are a Gold Rush family who came to California in 1849 from Hamburg, and the island of Heligoland. They brought six portable homes around the Cape and erected them in Belmont California that is near Stanford University where Commissioner von der Leyen attended college. I have found evidence of prejudice against Germans in Belmont. The graves of Cark Janke and his wife were dug up in the middle the night, and moved to another city. Janke Street was changed. The study of my family in Belmont has been oppressed. I am kin to Ian Fleming and am authoring a Bond novel, starring Victoria Rosemond Bond. I find Erdogan's treatment of women, appalling. Sincerely John Presco President: Royal Rosamond Press"
I sent a letter to the Belmont Historical Society in 2000, and again when I posted this on Royal Rosamond Press on June 8, 2012. I was miffed when I got no response. I suspected Good Ol Boyism was at play. Was there prejudice against my German ancestors? Carl and Dorathea Janke were dug up from their graves in the middle of the night – and reburied in Redwood City!
John Presco
Posted on April 18, 2019 by Royal Rosamond Press
On April 18, 2019, the day after my grandson, Tyler Hunt's birthday, I announce I am a Republican Candidate for the Office of the United States, and, I am hereby Acting President. As my followers know, I am a Futurian. I can not say if I won the 2020 Presidential election because that would not be fair to the voters. Due to the extreme crisis King Bobo, Putin, and Sarah Sanders 'Evangelical She-thug' have brought into the world, I was elected by the Futurian Committee to serve as acting President.
I am amused at the Time Juggling Thug Wamp, William Barr, is performing with our Justice System. The Law is not a Time Machine. However, Dark Villains have tried to use it as such in order to escape punishment. Thanks to me, King Bobo, and his Thug Wamps, have failed to alter the Mueller report. Something went wrong. It was not supposed to happen this way. The King has no clothing!
In the next two years, I will reveal what was really going on behind the scenes. This will take – real time! Until then, enjoy your shining hour in the sun!
God save the Future America!
John Presco
Futurian Candidate for President
Most presidential candidates are entitled to receive Secret Service protection from the federal law enforcement agency that also provides security to all U.S. presidents and vice presidents and their families. Serious presidential candidates begin receiving Secret Service protection during the primary campaigns and continue to get coverage through the fall election if they become the nominee. Secret service protection for presidential candidates is provided for in federal law.
Here are answers to some of the most commonly asked questions about Secret Service protection for candidates.
Which Presidential Candidates Get Secret Service Protection
The Secret Service protects only "major" presidential candidates and only those who request coverage. The secretary of Homeland Security determines which presidential candidates are considered major after consultation with an advisory committee, according to the agency. Major presidential candidates can decline Secret Service Protection.
The Royal Janitor
When Miriam beheld the people climbing the stairs to the Jordon Schnitzer Museum, she let go of Victoria's hand, skipped across the grass, and bounded up the steps – four at a time! Her entrance was like Nureyev flying across the stage. She was an escapee from Botticelli's Primavera. People gasped! They thought she was part of a show. She was the star ballerina and the Constantine Christian Nudist Camp where she was homeschooled. This was her first encounter with an institution of higher learning.
Espying a group of people before a painting down the hall, she was upon them in seven giant steps. Her long arms reached in, and pushed them aside. There was some complaints. But, when they turned to see a goddess with roses in her hair, and with eyes the color of the sea, they parted as she zeroed in.
Everyone's mouths were now open, like hers was open. They were seeing this painting for the first time through Myriam's eyes. She came closer. Her long neck was craned, as she made a figure eight with her head. Now she turned sideways, and starting in the lower left corner she moved her eye across the image, slowly, till she reached the up left corner. Bending down again, she moved even closer, and ran her right eye along the work. People were astonished with her. It was a magnificent ballet. Her long arms moved her hands just above the surface as if she was taking the painting in through some kind of osmosis.
"Oh my God! There is a Möbius circle in here – and PI! How did he do this? First he is the self, then he is the audience. He goes into a total intuitive state, does a loop over, then dips down into the subconscious. Now he is walking on the dark side of the moon. There is no hope for his return. His work is surrendered to a higher power who ingnites a spark of divine inspiration! Alas, he bursts forth in The finishing!………It is Finns!
Myriam turns to face her audience. Her blue-green eyes fill with a look of astonishment.
"He is……Co-Creator!"
Around twelve people – burst out in applause!
"How wonderful!"
"I never realized this before!"
"What beauty!"
"She is – so right!"
Like a panther, she left this work and stalked off looking for another. The people moved in a fill the void. They soaked up the energy Myriam left behind. Their eyes had been opened.
Victoria watched her amazing friend, her head was above the rest, as she gazed around from the top of the mountain she had just climbed.
"Come Starfish. We are late!"
Moving into a large room, they got their first look at Mr. von Bond. There was a long leather seat with six people sitting before their Master. Myraim crept up on the seat, pushed two people aside, then sat smack dab in the middle, up front, not but fifteen feet of the old wizard that reminded Myriam of the Russian Saint Nicholas. John was going to give her something valuable – for free! She dared not move lest she be disqualified, deprived of this blessing.
John, was completely unnerved. He had to blink several times, because it was like looking at a photograph, a still life, a breathing portrait, that did not move an inch! This beautiful creature had roses in her hair. She was so completely, so utterly, receptive. And, she was more than wide awake. There was an awaking going on inside her. John von Bond, felt like a work of art. He was, her masterpiece. She, had found him.
https://en.wikipedia.org/wiki/Virgin_of_the_Rocks