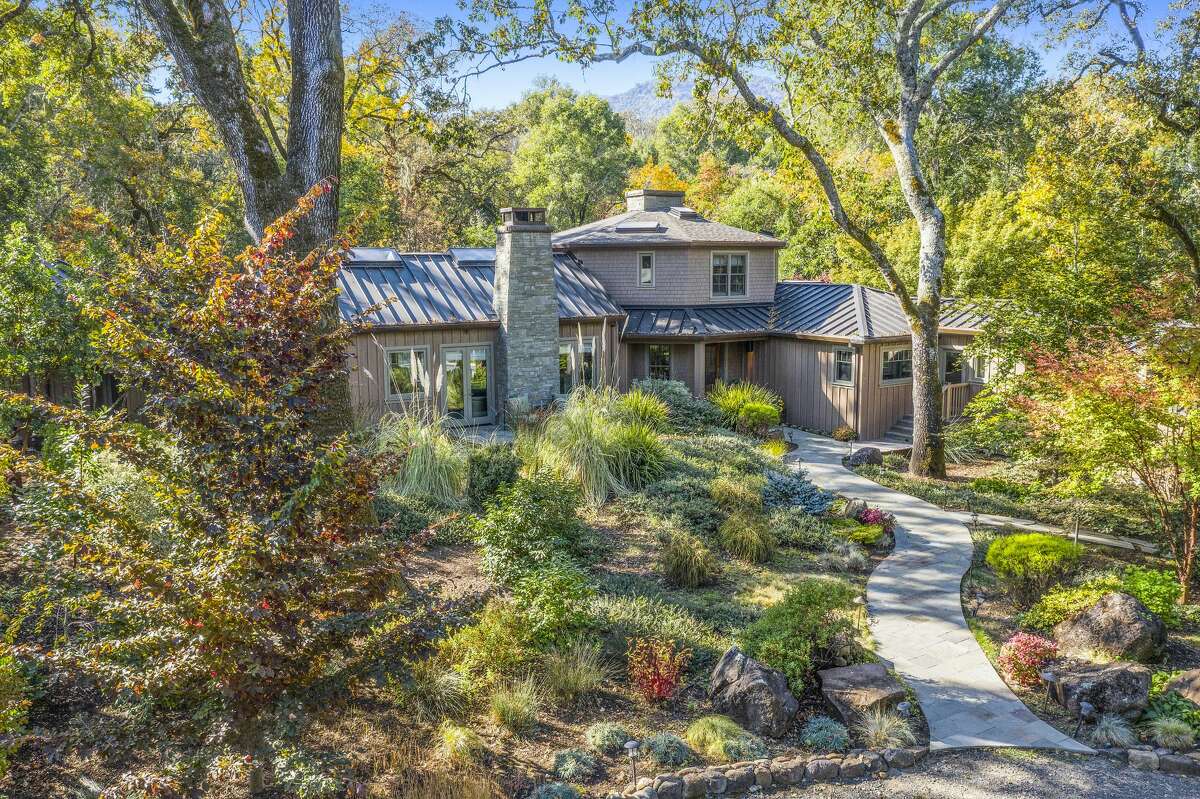 .
Ninetta Wiley Eames Payne.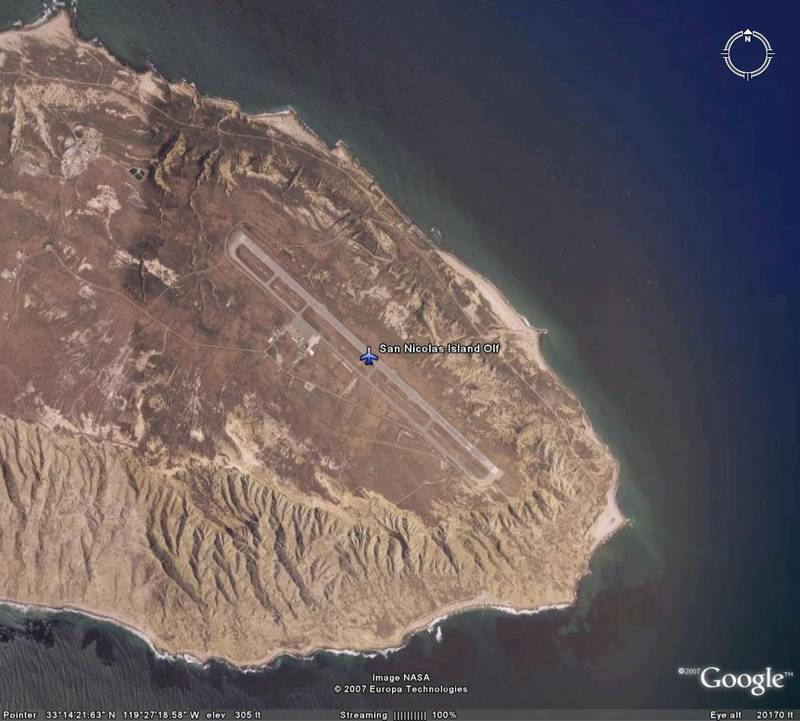 Other Histories
"The Lone Woman of San Nicolas Island" will premiere
Dear Governor Newsom. I am the president of Royal Rosamond Press a newspaper for the arts. I am kin to Elizabeth Rosemond Taylor, and thus Ian Fleming. I am working on several Bond novels, one featuring two Lesbians. I am kin to John Fremont a co-founder of the Republican Party. I ran for Governor of Oregon in a primary. I was born in Oakland and recently discovered my family shares literary history with Jack London. I began a novel featuring Martin Eden. If still on the marker, I suggest you purchase the home that Netta Eames lived in. I suggest you contact Meg Whitman, who President Biden made an ambassador due to the large donation she made to his campaign. Did she switch parties. Meg founded Quibi, that failed. In a short while Micky Mouse will not be copyrighted. I suggest the State of California create Micky Mouse Land on the property Whitman owns in Dogpatch. I have been battling the extremists that took over my families party, and am a cultural expert. I overcame homelessness and have thirty-five years sobriety.
In 1906 Jack and Charmian decided to circumnavigate the world. Netta's husband Roscoe managed the building of a 45-foot sailing yawl, the Snark, and Roscoe signed on as the skipper. While Roscoe, Charmian, and Jack were at sea, Netta managed Jack's ranch and his business affairs. Jack also gave her power of attorney for making publishing decisions in his absence. She secured an excellent $7,000 deal for the serial publishing of Martin Eden in Pacific Monthly magazine.[9] However, upon returning Jack was generally disappointed with her performance and some bad decisions.[10]
In December 1892 when Netta was 40 years old, an article she wrote about San Nicolas Island, "Three Weeks on a Weird Island", was published in Popular Monthly magazine. She had visited the island aboard the schooner Hattie, run by Captain Conlan and a crew of two others. In the party visiting the island were five passengers plus Captain Conaln and two crew members. One of the passengers, Professor Borland, "an authority on geology and archaeology", had been hired by the California State Mining Bureau "to make a report of this island". During the voyage, Netta's uncle, Edward Bruner, recounted his visit to see the Lone Woman of San Nicolas Island in Santa Barbara with his father in 1853 when he was a young boy.[13]
Netta became an editor and author, and for a time a follower of Charles Keeler's "Cosmic Religion".[14] During the 1890s, Netta became an editor of the Overland Monthly where Roscoe worked as the business manager, and her niece Charmian helped out in her spare time by writing reviews and articles. She was the first to publish a Jack London story, and had published seven more London stories, at $7.50 per story, before she met him for lunch in 1899,[15] with her niece Charmian, and became a promoter of his work. Her 1900 essay "Jack London" was published in Overland Monthly and was the first published biography of London.[16]
San Nicolas Island – Wikipedia
The $4.4M Sonoma estate where Jack London wrote and fell in love is for sale (sfgate.com)
Quibi Shutdown: Jeffrey Katzenberg & Meg Whitman Exclu Q&A On Closing Up – Deadline
During this time Charmian traveled to Utah and Mount Desert Island to visit the city where her parents met and to meet the Kittredge side of her family. From Maine she traveled to Europe and when returning from Maine to the Bay Area she visited the Pan-American Exposition of 1901 in Buffalo New York where she saw an exhibit about Joshua Slocum's feat of sailing solo around the world.
Charmian Kittredge London | Jack London State Historic Park (jacklondonpark.com)
Wake Robin Lodge in Glen Ellen on the market for $4.4 million | Real Sonoma (pressdemocrat.com)
4100 Wake Robin Drive, Glen Ellen – $4,395,000
3 beds, 3 baths, 4,311 square feet. Year built: 2014
Jack London's old haunt: Although only a few stones remain from the original structure, this Glen Ellen property was once frequented by Call of the Wild author Jack London and his second wife Charmian. (Photos courtesy of BAREIS MLS. Property listed by Tina Shone/Sotheby's International Realty)
A contemporary home on the historic property that once held Wake Robin Lodge is on the market for $4,395,000. Made famous by Jack London in his 1913 novel "Valley of The Moon" and the property was once frequented by the author who called the historic lodge, "a queer house – but we love it." Although only a few bits of foundation and stairs remain, the current home shares the same connection to nature the historic property once had. Like its turn-of-the-century predecessor, the current residence, appears to spring from the soil, just as the trees that surround it.
Rebuilt in 2014 to pay homage to the original design, the home centers around an octagonal tower. On the first floor, there is a massive great room with combined spaces for cooking, dining, and hanging out. Radiating out from that are three bedrooms each with their own bathroom and access to the outdoors. But wait there is more! The home has not one but two offices, a music room and a home theater/family room. The chef in the family will be impressed by the gourmet kitchen with a large central island, butler's pantry, and climate-controlled wine room.
On the second floor is a palatial master suite with heated floors, high ceilings, and access to a private balcony. On top of that, there is a custom closet, dressing area, and a spa-like bathroom.
The grounds are equally impressive, aside from the towering trees there is a pool, spa, sleeping cabin, shop, barn, and gym. If that is not enough, cruise on over to the year-round creek, frolic in on the verdant green lawn, or tool around in the raised-bed garden.
To learn more about the home and its history click through our gallery above.
4100 Wake Robin Drive is located in Glen Ellen and listed by Tina Shone at Sotheby's International.
Sydney Morris and Brett Weston | Rosamond Press
Lone Woman of San Nicolas Island[edit]
Main article: Juana Maria
The most famous resident of San Nicolas Island was the "Lone Woman of San Nicolas Island", christened Juana Maria; her birth name was never known to anyone on the mainland. She was left behind (explanations for this vary) when the rest of the Nicoleños were moved to the mainland. She resided on the island alone for 18 years before she was found by Captain George Nidever and his crew in 1853 and taken to Santa Barbara.[9] Her story is famously fictionalized in the award-winning children's novel Island of the Blue Dolphins by Scott O'Dell.[10]
The Lone Woman of San Nicolas – Channel Islands National Park (U.S. National Park Service) (nps.gov)
Documentary Explores Life of 'Lone Woman of San Nicolas Island' | Arts & Entertainment – Noozhawk.com
Naval Auxiliary Air Station, San Nicolas Island (militarymuseum.org)
John
Posted on October 26, 2020 by Royal Rosamond Press
Jack's mother was channeling a native American chief. I am the embodiment of London who had Pilgrim Ancestors. My short story 'Negroes Look In My Window At Night' was prophetic. I will try to get it published as 'Artichoke'. Below is my boat I lived in on the Oakland Estuary not far from Jack London Square were Jack docked his oyster boat. A neighbor who lived on a old tug gave me a book on Edgar Cayce to read. This is when I began to channel Jack – and others! You can see an old typewriter I bought.
John Presco
Copyright 2020
UPTON SINCLAIR ENDORSES A PSYCHIC WHO 'DIVINES' HIS FRIENDSHIP WITH JACK LONDON
https://dangerousminds.net/comments/upton_sinclair_endorses_a_psychic_who_divines_his_friendship_with_jack_lond
Jack London's mother, Flora Wellman, was the fifth and youngest child of Pennsylvania Canal builder Marshall Wellman and his first wife, Eleanor Garrett Jones. Marshall Wellman was descended from Thomas Wellman, an early Puritan settler in the Massachusetts Bay Colony.[9] Flora left Ohio and moved to the Pacific coast when her father remarried after her mother died. In San Francisco, Flora worked as a music teacher and spiritualist, claiming to channel the spirit of a Sauk chief, Black Hawk.[10][clarification needed]
Biographer Clarice Stasz and others believe London's father was astrologer William Chaney.[11] Flora Wellman was living with Chaney in San Francisco when she became pregnant. Whether Wellman and Chaney were legally married is unknown. Stasz notes that in his memoirs, Chaney refers to London's mother Flora Wellman as having been "his wife"; he also cites an advertisement in which Flora called herself "Florence Wellman Chaney".[12]
According to Flora Wellman's account, as recorded in the San Francisco Chronicle of June 4, 1875, Chaney demanded that she have an abortion. When she refused, he disclaimed responsibility for the child. In desperation, she shot herself. She was not seriously wounded, but she was temporarily deranged. After giving birth, Flora sent the baby for wet-nursing to Virginia (Jennie) Prentiss, a formerly enslaved African-American woman and a neighbor. Prentiss was an important maternal figure throughout London's life, and he would later refer to her as his primary source of love and affection as a child.[13]
Late in 1876, Flora Wellman married John London, a partially disabled Civil War veteran, and brought her baby John, later known as Jack, to live with the newly married couple. The family moved around the San Francisco Bay Area before settling in Oakland, where London completed public grade school. The Prentiss family moved with the Londons, and remained a stable source of care for the young Jack.[13]
← Portrait of Jack London Square
Shekinah In New Mormon Temple →
Posted on May 24, 2022 by Royal Rosamond Press
Red Rock Island, San Francisco Bay
There is a boat ride I'd like to be on. A boat with members of the Jack London Society – that has met in Belmont – that leaves Vallejo, where Christine Rosamond Benton was born. This boat has to go by Red Rock Island where my series 'Sea Wolf Island' takes place. Are you kidding (kidnapping) me? I told you my stories write themselves – and I am a Futurian. Jack London claimed he was a Futurian. I'm going to have the Pacific Pearl encounter a strange summer fog lingering around Red Rock Island. Entering the fog, the sightseers encounter Captain Vic in his old Chris Craft, who boards with his motely crew made up of old Oakland Raiders and Hell's Angels.
Disney Studios made the movie 'Call of The Wild'. Jack lived in Belmont. Governor DeSantis and the Tea Party are trying to hijack Disney World, and destroy the leftist media. London was a socialist.
John Presco
https://aletageorge.blogspot.com/
London In Belmont | Rosamond Press
Horgan: Author Jack London didn't last long in Belmont (mercurynews.com)
The Red Rock Sailor | Rosamond Press
'The Rock' Is A Bond Movie? | Rosamond Press
Davian Hurt and Belmont Mayor Censored Me | Rosamond Press
___$80 Jack London-themed guided Boat Tour of the Carquinez Strait, December 12
ALL ABOARD FOR A JACK LONDON-THEMED BOAT TOUR ON THE CARQUINEZ STRAIT, THE PACIFIC PEARL SETS SAIL(UM, MOTOR) ON SUNDAY, JUNE 5, 2022
by kbrandt2013
The Jack London-themed boat tour of the Carquinez Strait is fully booked and we are starting a wait list. If you'd like to be added to the list, please send an email to Aleta George. Don't send money at this time.
Join author and historian Aleta George and the Jack London Society for an exclusive Jack London-themed boat tour on Sunday, June 5, 2022, from 9 a.m. to 11 a.m. The Up Bay tour aboard the Pacific Pearl, a 50-foot Delta Marine charter boat, begins in Vallejo, motors about eight-miles up the Strait to Benicia, and returns to Vallejo.
Jack London is best known for his world adventures, but his training ground, muse, and lifelong love was the San Francisco Bay. He sailed these waters at the turn of the 19th century as a teen wharf rat, pirate, freelancer with the California Fish Patrol, and bestselling author.
The trip will take you on a journey of fact and fiction to geographic locations that serve as touchstones to London's imagination and experiences, while exploring the cultural diversity of those on the water with him. Aleta George, your guide, is writing a book about Jack London and his lifelong relationship with the San Francisco Bay.
This tour is being presented in partnership with the Jack London Society and in cooperation with the Vallejo Yacht Club, of which London was once a member.
Register here for an exclusive Jack London-themed guided tour of the Carquinez Strait aboard the Pacific Pearl. Our tour guide will be Jack London Society's own Aleta George. We launch on Sunday, December 12, 2021, from Vallejo Yacht Club at 11 AM. The tour will last approximately 2 hours. Space is limited to 30 people.
Posted on February 11, 2020 by Royal Rosamond Press
Shanghaied – Kidnapped to Sea Wolf Island
A Philosophical Business Adventure and Reality School Show
by
John Presco
Copyright 2020
Learn The Hard Way
Simulated Violence – No Children Allowed
As a historian, I am amazed what my ancestors did, and everyone's kinfolk. Most of them had only the Bible to read, and use as a reference, to see if they are doing things the right way. Everything's in the Bible. Jack London looked to Nietzsche and Spencer, for a newer clue. His Sea Wolf is about new adventures. Has the world run out of them?
EXTRA! Three hours after I posted this, I am sitting in Burger King watching a trailer for London's 'Call of the Wild'. I have seen other humans for days. Last evening I'm talking with Casey Farrell (Spooky Noodles) on Irving Street in San Francisco, about the Topical Merry-Go-Round, how there exist only so many Great American Stories – and they're all due to come around again. Perhaps it's because we are Old Timers, now, or, we have acquired 'The Wisdom of Solomon' we have the sight. And, we agreed to split the gold of one of us strikes it rich. Which is saying, we don't have much time left to strike it rich – and spend it if we do!
We are such a young nation and culture. China, Japan, Russia, are very interested in what's going down here. Once the reign of 'The Stable Genius' is over, I believe all us Americans are going to enjoy an incredible renaissance!
In the top photo is Lilian and Dick, Rosemary and Vic. My uncle flew around sixty missions over Germany in a bomber. He had a huge scar up his neck and across his chin from a piece of shrapnel. This is like a Heidelberg Dueling Scar. My father served on a Merchant ship up in the Elutians. He claims a Eskimo Chief offered him his daughter after he gave him knife. When these two Veterans got in the same room, they exchanged wars stories for hours, off by themselves, they making them all fresh, lest they forget.
THE SEA WOLF
https://www.gutenberg.org/files/1074/1074-h/1074-h.htm
Yesterday, I discovered Red Rock Island is for sale. How perfect, because there remains one last great adventure Out West. Have you ever wanted to be shanghaied (simulated) while enjoying a cocktail in Sam's Anchor Café, then taken to an island and held captive by a megalomaniac, a despot, who has absolute control over you – a real man -who crams his philosophy of life down your throat? And you better swallow it, or things will go bad for you…….Very bad!
Well, apparently millions of Americans want to do just this. But, do they really know what they are getting themselves into? Is there a School of Abuse that can prepare our young for what lie ahead? According to the hired Rosamond Ghost Writer, if you were a child of Victor William Presco (who I call 'Captain Victim') you have a fifty-fifty chance of becoming a gifted artist if you were his child, and, you were severely abused by him! You can't get these odds in a expensive Art School. Send them to Presco's Pre-School of Hard-knocks, and save a ton of money!
Jack London's 'The Sea Wolf' will be used as a guide. My uncle, Jim Bigalow, owned Sam's in Tiberon, and Crucheon's in Berkeley where he hung a painting allegedly done by Walter Keene. It was a blonde woman standing by a old white shack. Jim had the Keenes over for dinner at his home in the Marina. Female artist wannabes can feel doubly oppressed, when in Sam's appear Larsen's crew. They throw gunny sacks over the heads of our Victim's, then herd them down a gangplank. Our captives have to wade ashore before the bags are removed. They will see the lights from the bridge. So close to civilization, yet, so far away. The movie 'Big Eyes' will be shown how willing people are t give up their free will, and allow a Abuser to control their souls.
There is a cave on Sea Wolf Island, that Larsen's Lackey's will stay in the first two day. On the third day, tents are set up on the beach, and the cave is turned into a jail. Rebels will be lowered from a rope to scrub the graffiti away.
Spencer will be required reading, as is Rosamond's bio. There will be discussions around the campfire about how the hell did Captain Vic's famous daughter end up in the sea. Vic drilled water safety into us.
There will be two Art Schools of Cruelty down in L.A. Knight Templars will kidnap students and take them to Santa Rosa Island where members of the Black Mask camped with my grandfather, Royal Rosamond. Hammett's 'The Maltese Falcon' will be discussed, and the Film Noir of Raymond Chandler. One will learn how t get themselves in and out of real trouble so they will own a real palette to work from.
There will be an All Woman's Class at the Scary Dairy located on the grounds of the Camarillo State Mental Hospital where Rosemary claimed she had a scholarship. This is a week long course that ends with the faux crucifixion of a woman named Susan. You will receive a diploma.
To you father's out there….Is your child turning into a Sensitive Snowflake, and a habitual liar? Time to take them to Sam's, and buy them a slow-gin fizz! Captain Larsen will straighten their sorry-ass out. Who will be the next great artist and writer to emerge from the ranks of the thoroughly abused?
Posted on September 10, 2021 by Royal Rosamond Press
Frank Cowper was titled The Last Pre-Raphaelite. I believe I now own this title. I title my cousin, Elizabeth Rosemond Taylor, a Pre-Raphaelite Actress. My grandfather, Royal Rosamond, and his wife, gave birth to the New Pre-Raphaelite Theme. The Rosamond Name study is important.
John Presco
President: Royal Rosamond Press
Rosamond Genealogy Home Page (rootsweb.com)
"My name is Jimmy Rosamond. I am solely responsible for the content of these web pages and any errors therein. These pages contain my research as well as that of several cousins. I want to thank Gwen Rosamond Forrester, Betty Hirschman, Tom Rosamond, Ruth Menhel, and many others for their information and help."
Dame Elizabeth (Liz) Rosemond Taylor, DBE (1932 – 2011) – Genealogy (geni.com)
Taylor has also been discussed by journalists and scholars interested in the role of women in Western society. Camille Paglia writes that Taylor was a "pre-feminist woman" who "wields the sexual power that feminism cannot explain and has tried to destroy. Through stars like Taylor, we sense the world-disordering impact of legendary women like Delilah, Salome, and Helen of Troy."[130] In contrast, cultural critic M.G. Lord calls Taylor an "accidental feminist", stating that while she did not identify as a feminist, many of her films had feminist themes and "introduced a broad audience to feminist ideas".[131][b] Similarly, Ben W. Heineman Jr. and Cristine Russell write in The Atlantic that her role in Giant "dismantled stereotypes about women and minorities".[132]
Taylor is considered a gay icon, and received widespread recognition for her HIV/AIDS activism.[125][133][134][135] After her death, GLAAD issued a statement saying that she "was an icon not only in Hollywood, but in the LGBT community, where she worked to ensure that everyone was treated with the respect and dignity we all deserve",[133] and Sir Nick Partridge of the Terrence Higgins Trust called her "the first major star to publicly fight fear and prejudice towards AIDS".[136] According to Paul Flynn of The Guardian, she was "a new type of gay icon, one whose position is based not on tragedy, but on her work for the LGBTQ community".[137] Speaking of her charity work, former President Bill Clinton said at her death, "Elizabeth's legacy will live on in many people around the world whose lives will be longer and better because of her work and the ongoing efforts of those she inspired."[138]
" Henry is meant to emblematize the Duke of Marlborough, England's national hero for his victories in the War of the Spanish Succession.
How to read it: Frank Cadogan Cowper's Vanity | Blog | Royal Academy of Arts
Frank C Cowper (1877–1958) – The Women Gallery (thewomangallery.com)
Frank Cadogan Cowper – Wikipedia
Frank Cadogan Cowper RA (16 October 1877 – 17 November 1958)[1] was an English painter and illustrator of portraits, historical, and literary scenes, described as "The last of the Pre-Raphaelites".[2]
Mocking the Meat It Feeds On: Representing Sarah Churchill's Hystericks in Addison's Rosamond Luis R. Gámez ? Modern readers of Joseph Addison's opera Rosamond—like those audiences of its few 1 707 Drury Lane performances—tend to view it as a light, pleasing confection, one of several preHandel Italianate operas (that is, arias and recitatives all sung in English) that invaded London in the early eighteenth century. Dr. Johnson's assessment speaks for many: The subject is well-chosen, the fiction is pleasing, and the praise of Marlborough … is, what perhaps every human excellence must be, the product of good-luck improved by genius. The thoughts are sometimes great, and sometimes tender; the versification is easy and gay. . . . The whole drama is airy and elegant; engaging in its process, and pleasing in its conclusion. If Addison had cultivated the lighter parts of poetry he would probably have excelled.1 The action centers upon Henry II's affair with his lovely mistress Rosamond Clifford, whom he keeps at Wood-stock Park in Oxfordshire , in a bowery maze of Daedalian intricacy. The jealous queen Eleonora seeks out Rosamond and, offering to murder the young beauty, presents her with a dagger and a poisoned cup. Rosamond drinks from the cup and presumably dies, though actually only drugged; she is carried off to a neighboring convent where she will live her days atoning for her and Henry's sins. King and Queen are reconciled, and all ends well. Some lighthearted action is provided by Rosamond's guardian Sir Trusty and his marital squabbles with wife Gridclinc—squabbles which mirror the king and queen's. Johnson's "good-luck improved by genius" points to the public context for Addison's design which all contemporary audi270 Luis R. Gómez271 enees would have assumed: Henry is meant to emblematize the Duke of Marlborough, England's national hero for his victories in the War of the Spanish Succession. Addison's best praise comes in a spectacular scene in the last act: King Henry dreams in the bower and—like Aeneas in the underworld, or Adam in Paradise Lost—has a vision of the future glory of England. A patriotic typology is at work here: Wood-stock Park, the setting of the Rosamond legend, happened to be the site of the new estate , Blenheim, that Queen Anne gave the Duke as a reward for his stupendous victory on the field of Blenheim on the Danube in 1704.: The spectators see a prospect of the modern Blenheim palace (at that time being completed for Marlborough) arise as part of Henry's vision of "A thousand glorious Deeds that lye/ In deep Futurity obscure."1 One part of the opera, though, leaves Johnson baffled, and that is Addison's dedication oí Rosamond to Sarah Jennings Churchill, Duchess of Marlborough—"a woman," he sneers, "without skill or pretensions to skill in poetry or literature"; for Dr. Johnson, Addison's ridiculous dedication is "an instance of servile absurdity ."4 I believe, however, that a meaningful interpretation can be found not in a public but in a private context: Addison's interest in hysterica pathi and particularly in the culturally constructed hysteria accepted by the friends and lovers of Sarah Churchill. Here I will present some account of that construed hysteria as it reflected Sarah's troubled emotional state in the years 1703-04; I suggest that Addison's Rosamond, besides complimenting the military prowess of the Duke of Marlborough in the War of the Spanish Succession, is designed to allegorize Sarah's passionate, heroic struggle with conflicting feelings ofjealousy and conjugal devotion. In his operatic representation of Sarah Churchill, I believe, Addison cautions against the dangerous intrusions of perceived female hysteria upon vital English interests; he presents a scene in which corrosive private hystericks and marital disfunctions threaten to leach into the groundwater of public affairs. II The spring of 1703 was the first emotional crisis for Sarah Churchill, for on 20 February her son Jack died of smallpox; he was the Marquis of Blandford, seventeen years old and the heir to the dukedom. Grief afflicted both parents, but maybe affected Sarah the most: she was rumored to have…
Episode Description:
On the third episode of Duchess, our host sits down with Henrietta Spencer-Chuchill in the breathtaking Blenheim Palace. We hear the amazing story of how the Palace came to be, and how one particular woman was fundamental to it's construction, the ladies chat about Henrietta's distinguished lineage, Henrietta's memories of Winston Churchill, we are taken on a tour of the incredible architecture and interiors of Blenheim, and we hear about sacrifices former custodians have made to keep the Palace going.
Have you ever watched Bridgerton, The Crown or Downton Abbey and wondered what it's really like to be a Duchess? If so, this is the podcast for you.
Top Quotes:
"The heartbeat of a private heritage home is the family living in it." Duchess
"My father always said: We are still fighting the battle of Blenheim. The battle doesn't stop. We will always be fighting for Blenheim." Henrietta
"Nothing is ever thrown away in a large house." The Duchess
"It's my duty to look after such a wonderful and beautiful home. It's a part of our heritage. We're very lucky to be a part of it." Henrietta
"My motto is retain and restore, rather than rip out and replace." Henrietta
About the Guest and Stately Home:
Henrietta Spencer-Churchill is an interior designer, author, and founder of Woodstock Designs. Henrietta, as the youngest child of the 11th Duke of Marlborough, grew up in Blenheim Palace.
Situated in Oxfordshire, the site Blenheim occupies has been associated with history and the aristocracy for centuries: Henry II's mistress Rosamund Clifford lived on the site, Elizabeth I was imprisoned by Mary I for a time here as well. Blenheim, which is the only non- royal and non-episcopal Palace in Britain, was built by the first Duke and Duchess of Marlborough in the 18th century. The Palace is replete with magnificent Baroque architecture and contains a number of priceless art pieces and heirlooms – many of which are related to Winston Churchill who was born in Blenheim Palace. Now, the estate hosts events throughout the year; including cinema screenings, concerts, and exhibitions. Blenheim Palace is also recognised as a UNESCO World Heritage Site.
About the Host:
Emma Rutland, The Duchess of Rutland, did not always stride the halls of stately homes. Born Emma Watkins, the Duchess grew up the daughter of a Quaker farmer, in the Welsh marsh countryside. She trained as an opera singer in the Guildhall School of Music, and worked as a successful interior designer before meeting her future husband David Manners, the 11th Duke of Rutland, at a dinner party. Their marriage in 1992 would transform Emma Watkins into the 11th Duchess of Rutland, thrusting her into the world of aristocracy, and handing her the responsibility of one of the nation's great treasures: Belvoir Castle. While simultaneously running the day to day operations of the castle, and raising five children, The Duchess became fascinated with the history and importance of the other stately homes of the UK. Join The Duchess as she embarks on a wonderful journey through time, to learn more about the incredible homes that have defined Great Britain and, most importantly, meet the other extraordinary women who work tirelessly behind their doors to preserve their history and magic for future generations.
Posted on May 12, 2021 by Royal Rosamond Press
On cue, Governor Gavin Newsom held a press conference and announced massive aide for the Homeless and The Arts. I had just sent my business proposal to the City Government of Belmont, who have no Arts Program that I am aware of. I had talked with a friend about getting Grace Slick to do paintings in Charlatan Square as part of my Cultural Package for the Belmont that needs to get the Governor's attention, being, I am kin to Elizabeth Rosemond Taylor, as is Belmont Pioneer, Carl Janke. Michael Wilding married Aileen Getty, and thus Carl Janke is in the Getty Family Tree. This Getty Tree For The Arts adopted Gavin when he was a teenager. The J. Paul Getty father and son moved to England. Junior was Knighted by the Queen and was titled "Sir" after he became a British subject. Liz Taylor was Knighted by the Queen for her contribution to the Film Industry that made California great.
John Presco
President: Belmont Soda Works
https://www.msn.com/en-us/news/us/gavin-newsom-proposes-12-billion-to-combat-homelessne
The investment would be broken into three parts: $8.75 billion for homeless housing units and affordable apartments; $3.7 billion for homeless prevention and rental support; and $1.5 billion to clean up roadways and public spaces.
How eight elite San Francisco families funded Gavin Newsom's political ascent – Los Angeles Times (latimes.com)
His father, Bill, was a lifelong friend of Gordon Getty, the son of oil magnate J. Paul Getty — they attended high school together. Bill Newsom later managed the Getty family trust on behalf of Gordon, estimated by Forbes to be worth more than $2 billion in 2018. Bill Newsom was so close with the family that he helped deliver the ransom money after the 1973 kidnapping of J. Paul Getty's grandson, John Paul Getty III.
Posted on February 7, 2013 by Royal Rosamond Press
The Family Tree of Fair Rosamomd and Princess Diana have roots at Blenheim palace, as does the Hart family. Though it can not be proven Ann Hart Hull had children from whom Royal Rosamond descends – at this time – my family is forever enjoined to the Legends of Rosamond that abound with speculations. When I connect Rosamond to the Holy Grail, then I will own all these legends that have come into my family in modern times. Fair Rosamond, and the seven Hart sisters, will be forever entwined.
The woman in the video looks looks like my Muse, Rena Christiansen, who will be my model for the painting I am doing of Rosamond Clifford.
Let us not leave out my kindred, Elizabeth Rosemond Taylor, who is in the Peerage. She may be kin to the Hart sisters and Princess Diana. Surely my late sister, the artist known as 'Rosamond', and Liz would like to be in the Windsor Family Tree. Liz could have starred as Fair Rosamond – and Jeannette Hart! This is an epic story.
Jon Presco
Copyright 2013
http://en.wikipedia.org/wiki/Blenheim_Palace
http://video.answers.com/the-legend-of-henry-ii-and-fair-rosamund-311408723
http://paradise7.hubpages.com/hub/Rosamunds-Labyrinth
Henrietta, 2nd Duchess of Marlborough
During the war, the 1st Duke of Marlborough lost his beloved son and heir to smallpox. His wife was beside herself with grief. After Marlborough's son had died, an Act of Parliament established that in the event of a lack of a male heir the title would go through the female line. Marlborough's eldest daughter Henrietta therefore inherited the title on her father's death. Henrietta died without a male heir so the title went to the family of her sister Anne. By the time Henrietta died Anne was also dead so the title went to Anne's eldest remaining son Charles Spencer, who became the 3rd Duke in 1733. This meant that the Churchill name was now lost. It was brought back to the family by the 5th Duke who, by royal licence, was allowed to add Churchill to his name Spencer. Since then the family has been Spencer-Churchill. Charles Spencer had a younger brother John who remained at Althorp. From him the Earls of Spencer descend, and Lady Diana Spencer, the Princess of Wales, was therefore a direct descendent of the 1st Duke of Marlborough.
"Fair Rosamund's Well" in the park at Blenheim Palace, is named for a mistress of Henry II. The well is certainly in one of the classiest locations I've visited, being just down from the Grand Bridge across the lake from the house. You don't need to pay for entrance to the house – "House and Gardens" means the formal gardens, and whilst the house is certainly worth a visit, just paying for the grounds is much cheaper.
The simplest way to find the well is to enter by the pedestrian entrance in the centre of Woodstock. This is hidden at the end of the street, past The Bear, whose lunches are excellent, if expensive, and Saint Mary Magdalene's church, which is also worth a visit. From the entrance, walk along the metalled path round the lake until you reach the Great Bridge. If the weather is wet, you'll be able to identify another spring in the bank on your right near the little house. Water from this seems to travel under the path and well up to flood the grass on the left.
Once you reach the bridge, face it and look to your right. Pick your way down the bank. Walk about a hundred yards along the edge of the lake and you'll find it easily. If you know what to look for, you can just see the well from the house; certainly there's a beautiful view of the house and bridge from the area of the well.
The well is a spring that issues into a large shallow cistern with formal flagstones around the edge, reminiscent of Cerne although significantly larger. Whilst the flags may be part of Capability Brown's designs, an earlier sketch implies an enclosure and that the well may have been used for curative purposes in the past – certainly the water has. The well is fenced and the gate is kept locked, but with a little ingenuity it's possible to photograph it without the fence intruding. The overflow is via an underground pipe into the lake.
"Fair Rosamund" was Rosamund de Cllifford, born about 1140, died 1175 or 1176. She was probably the daughter of Walter de Clifford of the family of Fitz-Ponce and may well have been born near Hay-on-Wye. There are accounts from 1165/6 for building work for enclosing the spring. At the time it was known as Everswell, quite possibly because the local legend says that (unusually for the area) the spring runs freely even in dry weather, enhancing its reputation for curative waters. The name "Rosamund's Well" is not mentioned until the sixteenth century, although the structures around the spring were known as "Rosamund's Chamber" as early as the thirteenth.
This sketch (Bodleian Library ms Wood 276b f43v) by John Aubrey denotes the area as "Rosamund's Bower". It dates from before the landscaping and his annotations indicate the ruins of a "noble" gatehouse or tower at the top right, with a path leading to the "Three Baths in Trayne" (originally he marked them as ponds but later changed his mind) in the centre. To the right is another pond in the court, and to the left a number of ruined walls. Marked along the wall leading to the left of the spring are two small niches and a seat. The whole area of the sketch is shown as being about 100 by 140 paces.
I'm not expert landscape archæologist, but from the position of the wall behind the existing bath or cistern (visible both in my picture and this old postcard), I'd say this was the enclosed one at the top of the sketch, the other two and the remaining pond having been obliterated by the later landscaping. The well has obviously been a tourist attraction for some time, as the postcard shows. One would be tempted to suggest that the connection with Rosamund was dreamed up for early tourists, but clearly the enclosure around the spring has been connected with her for much longer. She would certainly have had a fine view across the grounds from the seat. Locals have told me that a few years ago one could buy "Fair Rosamund Water" in bottles. Perhaps you still can, although with a little enterprise and a jar on a string, you could just raise some from the outflow.
The Spencer family is one of Britain's most illustrious aristocratic families. This noble family descended in the male line from Henry Spencer, claimed to be a descendant of the cadet branch of the ancient House Le Despencer (died c. 1478), male-line ancestor of the Earls of Sunderland, the Dukes of Marlborough, and the Earls Spencer. Two prominent members of the family were Winston Churchill and Diana, Princess of Wales. The descent of the family from the Medieval Despencers has been challenged, especially by Horace Round in his essay The Rise of the Spencers. The Spencers were granted a coat of arms in 1504 which bears no resemblance to that used by the family after c. 1595, which was derived from the Despencer arms. Round believed that the Despencer descent was fabricated by Richard Lee, a corrupt Clarencieux King of Arms.[1] The Spencer claim to be descendants of the Despencer family can neither be proven beyond reasonable doubt, nor disproved.
The Spencers started out as sheep farmers in pre-Tudor times but rose to opulent prominence during the 16th century where it was said that Lord Robert Spencer, 1st Baron Spencer of Wormleighton, was reputed to be the richest man in England upon the ascension of King James I to the English throne. This humble origins of the Spencers once caused a heated exchange of words between wealthy yet then-upstart Spencers with the more established Howards who had been the Earls of Arundel since the 12th century. During a warm debate in the House of Peers, Lord Spencer was speaking something in the house that their great ancestors did, when suddenly the Earl of Arundel cuts him off and then said "My Lord, when these things you speak of were doing, your ancestors were keeping sheep". Lord Spencer then instantly replied, "When my ancestors as you say were keeping sheep, your ancestors were plotting treason."
The Spencers later joined the Churchills upon the marriage of Charles Spencer, 3rd Earl of Sunderland and Lady Anne Churchill, daughter of the most celebrated Duke of Marlborough. From them descends the current line of the Spencer family which was divided into two branches. The senior line are currently the ducal line of the Spencer family who holds the Dukedom of Marlborough. The 5th Duke of Marlborough later changed their surname to Spencer-Churchill to emphasize their descent from the first duke. The junior line are currently the comital branch of the family who holds the title Earl Spencer.
The comital branch of the Spencer family can trace their ancestry to most of Britain's nobility as well as to most of Europe's royal houses. The Spencers are direct descendants albeit illegitimate of the House of Stuart, with the family boasting at-least five line of direct descendancy from the Stuarts, and from them, the Spencers can trace their ancestry to other royal houses such as the Bourbons, the Medicis, the Wittelsbachs, the Hanovers, the Sforzas, and the Habsburgs. More-so, the Spencers are one of the very few British noble families to be the heirs body of a once sovereign family, being the senior female-line descendants of John Churchill, the once sovereign Prince of Mindelheim.
Posted on April 18, 2013 by Royal Rosamond Press
The estate given by the nation to Marlborough for the new palace was the manor of Woodstock, sometimes called the Palace of Woodstock, which had been a royal demesne, in reality little more than a deer park. Legend has obscured the manor's origins. King Henry I enclosed the park to contain the deer. Henry II housed his mistress Rosamund Clifford (sometimes known as "Fair Rosamund") there in a "bower and labyrinth"; a spring where she is said to have bathed remains, named after her. It seems the unostentatious hunting lodge was rebuilt many times
The Spencer family is one of Britain's most illustrious aristocratic families. This noble family descended in the male line from Henry Spencer, claimed to be a descendant of the cadet branch of the ancient House Le Despencer (died c. 1478), male-line ancestor of the Earls of Sunderland, the Dukes of Marlborough, and the Earls Spencer. Two prominent members of the family were Winston Churchill and Diana, Princess of Wales.
The Spencers later joined the Churchills upon the marriage of Charles Spencer, 3rd Earl of Sunderland and Lady Anne Churchill, daughter of the most celebrated Duke of Marlborough. From them descends the current line of the Spencer family which was divided into two branches. The senior line are currently the ducal line of the Spencer family who holds the Dukedom of Marlborough. The 5th Duke of Marlborough later changed their surname to Spencer-Churchill to emphasize their descent from the first duke. The junior line are currently the comital branch of the family who holds the title Earl Spencer.
The comital branch of the Spencer family can trace their ancestry to most of Britain's nobility as well as to most of Europe's royal houses. The Spencers are direct descendants albeit illegitimate of the House of Stuart, with the family boasting at-least five line of direct descendancy from the Stuarts, and from them, the Spencers can trace their ancestry to other royal houses such as the Bourbons, the Medicis, the Wittelsbachs, the Hanovers, the Sforzas, and the Habsburgs. More-so, the Spencers are one of the very few British noble families to be the heirs body of a once sovereign family, being the senior female-line descendants of John Churchill, the once sovereign Prince of Mindelheim.
Children of Winston Churchill and Mary Caroline d'Erlanger
Lieutenant Randolph Leonard Churchill+1 b. 22 Jan 1965
Jennie Spencer Churchill+1 b. 25 Sep 1966
Marina Spencer Churchill+1 b. 11 Sep 1967
John Gerard Averell Spencer-Churchill+1 b. 27 Aug 1975
http://www.sacred-texts.com/etc/ml/ml22.htm
The remains of the medieval Woodstock Palace were cleared in 1705 to build Blenheim Palace, designed by John Vanbrugh for the first Duke of Marlborough after his victory against the French at the battle of Blenheim in 1704. The beautiful Marlborough Maze, which ingeniously incorporates cannonballs, trumpets and flags inspired by Grinling Gibbons's Panoply of Victory roof carvings, was opened in 1991. It also includes a V sign in honour of Winston Churchill, who was born at the palace. According to the head gardener, Hilary Wood, it takes six people with hedge trimmers a week to prune the maze's two miles of tapered yew hedges every October.
CHAPTER XIX
THE BOWER OF "FAIR ROSAMOND"
THE story of "Fair Rosamond" and her mazy Bower, though it cannot lay claim to that standard of authenticity which is generally required of historical data, has for so long occupied an honoured position in the realm of popular romance that, in a book professing to treat of mazes from a broad point of view, we cannot dismiss it quite as briefly as we might perhaps do in a book on English history.
"Fair Rosamond" has been stated, without very much foundation, to have been the daughter of Walter de Clifford, and is in consequence frequently referred to as Rosamond Clifford.
The story runs that King Henry the Second (A.D. 1133 to 1189) adopted her as his mistress, and that, in order to conceal his illicit amours from his Queen, Eleanor of Aquitaine, he conducted them within the innermost recesses of a most complicated maze which he caused to be made in his park at Woodstock. Rumours of her spouse's defections having reached the ears of Queen Eleanor, that indignant lady contrived to penetrate the labyrinth, confronted her terrified and tearful rival, and forced her to choose between the dagger and the bowl of poison; she drained the latter and became forthwith defunct.
Various trimmings, more or less scandalous in nature,
p. 165
gathered around the central tale, as, for instance, that Rosamond presented Henry with the son who was afterwards known as William Longsword, Earl of Salisbury, but the main outline as indicated above was handed down intact for many generations.
The poisoning incident is not mentioned in the account given by a chronicler of that time, John Brompton, Abbot of Jervaulx (Yorks). It seems to have been first recorded by a French scribe in the fourteenth century.
Brompton's version, given under the year 1151 in his "Chronicon," is as follows:
"Sane idem rex Henricus quanquam multis virtutibus fuerat ornatus, aliquibus tamen viciis involutus personam regiam deturpavit. In libidine namque pronus conjugalem modum excessit. Regina enim sua Elianora jamdudum incarcerata factus est adulter manifestus, palam et impudice puellam retinens Rosamundam. Huic nempe puellae spectatissimae fecerat rex apud Wodestoke mirabilis architecturae cameram operi Daedalino similem, ne forsan a regina facile deprehenderetur. Sed ilia cito obiit, et apud Godestowe juxta Oxoniam in capitulo monialium in tumba decenti est sepulta, ubi talis suprascriptio invenitur:
"Hic facet in tumba Rosa mundi, non Rosa munda;
Non redolet, sed olet, quae redolere solet."
It would appear from this account that the "bower" was a labyrinth of an architectural kind, perhaps like that mentioned in Chapter XIV as having been built at Ardres by Louis of Bourbourg in the previous century, not, as popularly believed, a maze of evergreens. It will be seen, also, that Henry did not long enjoy his clandestine delights, for Rosamond shortly died and was buried before the high altar of the nunnery church of Godstowe. Her death is believed to have taken place about 1176. It is possible that she had entered the nunnery some time