At 11:02 A.M. on June 8, 2021…I founded ROSEMONDWINE.COM
Rosemond Wine is a subsidiary of Belmont Soda Works and was created in order to repair the damage that was done to the idea of Justice – by Alcohol Justice. Because of the conflict of interest they gave birth to with having Wells Fargo Bank sponsor a sober film festival, and, the damage they have done to the wine industry – all over the world – it is imperative that I take legal action.
All this damage – and no Justice!
Rosemond Wine is named after my alleged ancestor, Gottschalk Rosemond, who was the Master of Louvain, and the Falcon Art College. He may have been in Bosch's 'The Wedding Feast at Cana' with his good friend, Pope Adrien. Rosemond might have contributed to some of Bosch's work. The Rosemonds may be kin to Merovee and the Franks.
Below is a letter I received yesterday from Alcohol Justice, and a video explaining what it means to me, the wine industry, and the history of literature.
Here are some of my labels:
Rose Mondwine
Modwine
Mondrose
John Presco
President: Royal Rosamond Wine
Writers In Conflicting Treatment | Rosamond Press
The Falcon College of Art | Rosamond Press
The Marriage Feast at Cana (Bosch) – Wikipedia
THE GOSPEL ACCORDING TO JOHNChapter 21 On the third day there was a wedding in Cana in Galilee, and the mother of Jesus was there.
2 Jesus and his disciples were also invited to the wedding.
3 When the wine ran short, the mother of Jesus said to him, "They have no wine."
4 (And) Jesus said to her, "Woman, how does your concern affect me? My hour has not yet come."
5 His mother said to the servers, "Do whatever he tells you."
6 Now there were six stone water jars there for Jewish ceremonial washings, each holding twenty to thirty gallons.
7 Jesus told them, "Fill the jars with water." So they filled them to the brim.
8 Then he told them, "Draw some out now and take it to the headwaiter." So they took it.
9 And when the headwaiter tasted the water that had become wine, without knowing where it came from (although the servers who had drawn the water knew), the headwaiter called the bridegroom
10 and said to him, "Everyone serves good wine first, and then when people have drunk freely, an inferior one; but you have kept the good wine until now."
11 Jesus did this as the beginning of his signs in Cana in Galilee and so revealed his glory, and his disciples began to believe in him.
12 After this, he and his mother, (his) brothers, and his disciples went down to Capernaum and stayed there only a few days.
Prince of Kent and Gordon Getty | Rosamond Press
A royal "whee": The queen wasn't home, but scads of other royalty
(European and Californian in variety) donned the ermine when Prince
Michael of Kent (patron of the Russian National Orchestra) and his
wife, Princess Michael of Kent, hosted a concert by the orchestra in
usually-not-open-to-the-public St. George's Chapel (where many
British sovereigns and royalty are buried) at Windsor Castle.
Honoring the late Sir John Paul Getty Jr. (who died last year), the
black-tie invite drew guests such as Sir Getty's widow, Lady Victoria
Getty; his brother Gordon Getty and wife Ann, with sons Peter and
Billy and Billy's wife, Vanessa; and a gaggle of Getty cousins and
friends: Mark Getty, Tara Getty, Ariadne Getty Williams; Kathleen
Sullivan Alioto and daughter Domenica, and Dodie Rosekrans. Just like
the postconcert Davies Symphony Hall crowd, guests headed out
afterward for a bite to eat. Unlike Davies Hall, it was only a short
stroll to the main castle, where tables were laid with gold place
settings.
Though primarily a comic figure, Falstaff embodies a depth common to Shakespeare's major characters. A fat, vain, and boastful knight, he spends most of his time drinking at the Boar's Head Inn with petty criminals, living on stolen or borrowed money. Falstaff leads the apparently wayward Prince Hal into trouble, and is ultimately repudiated after Hal becomes king. Falstaff has since appeared in other media, notably in operas by Giuseppe Verdi, Ralph Vaughan Williams, and Otto Nicolai, and in Orson Welles' 1966 film Chimes at Midnight. The operas focus on his role in The Merry Wives of Windsor, while the film adapts from the Henriad and The Merry Wives. Welles, who played Falstaff in his film, considered the character to be "Shakespeare's greatest creation".[1]
The Story of Napa Valley's Iconic Stagecoach Vineyard | Wine Tasting Blog of Cellar Angels
The Stagecoach Vineyard is one of the most iconic and important in all of Napa Valley. It recently changed hands, purchased in April 2017 by E. & J. Gallo Winery for $180 million. More than 90 top wineries including Chateau Montelena, Plumpjack and Quintessa have for decades relied on the prized fruit from Stagecoach for their Cabernet Sauvignon and other wines, but that may soon end, with Gallo's potential decision not to renew purchasing contracts. What makes this historic vineyard and its fruit so desirable?
The story of Stagecoach can be traced back to the 1800s, when a bandit named Charles Earl Bowles – aka "Black Bart" – robbed the daily stagecoach as it made its pass over the hill from St. Helena to Monticello.
Soon thereafter, German settlers discovered the property and planted it to wine grapes that fetched record-breaking prices for the time. But in the early 1900s, the growing deer population overran the property and by the time Prohibition kicked in, all viticulture was abandoned on the property.
Enter Dr. Jan Krupp. In 1991, Krupp, a medical doctor and wine enthusiast, saw a real estate ad for land in Napa Valley high above the valley floor in the eastern hills, on Atlas Peak. For decades, no one thought it would be worth the cost or effort to restore the land to a vineyard — it was chock-full of rocks, boulders, and scrubby vegetation. But Dr. Krupp saw potential. He and his brother spent years clearing the property, planting vines along the way. In 1995, Dr. Krupp snapped up the entire property.
As wine journalist James Laube of Wine Spectator wrote in a Nov. 15, 2000 story, "Under Krupp's guidance, Stagecoach Vineyards ranks as one of the most ambitious vineyard developments to be undertaken in Napa Valley in the past two decades."
The property is massive — 1,300 total acres, with 600 acres planted to grapes – mostly Cabernet Sauvignon, but other noble varieties also are planted. Krupp spent $4 million planting 500,000 vines and celebrated his first harvest in 1996.
Over the years, top wineries from all over Napa Valley have lined up to purchase grapes from Stagecoach Vineyard – more than 90, in fact. Of those, more than 30 wineries use the Stagecoach Vineyard name on their labels.
Wine industry veteran DeLuca joins Wells Fargo
EGNECKOWEGNECKOW April 9, 2012 Order Article Reprint
SANTA ROSA — Wells Fargo (NYSE:WFC) announced the hiring of Perry DeLuca as industry head and team leader for the Wine, Food & Beverage group in its Santa Rosa-based North Coast Commercial Lending Office.
In that role, Mr. DeLuca, a 10-year veteran of wine industry finance, will provide lending and other banking services to middle market industry companies with revenues over $25 million for the San Francisco-based bank, with emphasis on western states.
Mr. DeLuca joins the group after 15 years in financial services. For the past decade, he has focused on financial services to wineries, beverage companies and the food and agricultural industry, according to a release from the bank.
"I am thrilled that Perry has joined our organization and brings such strong industry expertise to our customers and prospects in the wine, food and beverage sectors," said James Kimball, senior vice president and regional manager for the North Coast commercial banking office. "I know that his advisory skills and deep relationships will be huge factors in helping us achieve our goal of increasing our lending to these important industries."
In his most recent role, Mr. DeLuca served as a director at Cleveland-based KeyBank's Capital Markets division, where he was the national head of Wine & Spirits/Beverage Distribution. He also served at San Francisco investment banking firm WR Hambrecht + Co. and in middle market commercial banking at Washington D.C.-based Riggs Bank. Mr. DeLuca also served in the nation's capital as a press secretary and legislative assistant for California 13th District Congressman Pete Stark.https://newsletter.northbaybusinessjournal.com/framed/single?pid=29&hideImage=1&fid=1766
Born and raised in San Mateo, Mr. Deluca has spent the last decade in San Francisco. A graduate of the Haas Graduate School of Business at the University of California, Berkeley, he is an associate member of the California Wine Institute.
The Wells Fargo North Coast Commercial Banking Office focuses on the territory from Marin County to the Oregon border.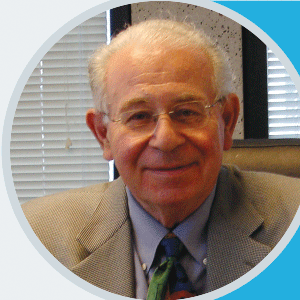 John DeLuca
former president and CEO, Wine Institute
Shaped public policy as we know it today
John DeLuca served as president and chief executive officer of Wine Institute from 1975 to 2003. Not only did he direct the industry's legal and governmental activities in the U.S. and overseas, but he was arguably the most important spokesman and behind-the-scenes player representing the California wine industry's hundreds of wineries and thousands of winegrowers.
PlumpJack Winery
Review by Dave Leave a Comment
PlumpJack Winery was founded by former San Francisco Mayor Gavin Newsom and current governor of California and businessman and philanthropist, Gordon Getty (son of J. Paul Getty, the founder of Getty Oil Company) and partners. The PlumpJack property is located on the eastern side of Oakville, just north of the Oakville Cross Road. Noted nearby neighbors include Screaming Eagle, Groth Vineyards & Winery & Rudd Estate. This winery and property is part of the PlumpJack holdings including restaurants and event spaces (mostly in the San Francisco Bay Area), PlumpJack catering, PlumpJackSport, a clothing store in Squaw Valley and resorts including in Carmel, Lake Tahoe (Squaw Valley) and Palm Springs. PlumpJack used to own the Carneros Resort and Spa, near the city of Napa.
PlumpJack's beginnings were in San Francisco; in 1992 Gavin Newsom along with Gordon Getty opened a wine shop called PlumpJack Wines in the Fillmore District, featuring an excellent selection of both European wines, California wines, spirits and craft beer. This original store is still open to the public. Today they also operate a second smaller wine shop in Noe Valley (we have been to both of these shops, see our photos below). And the PlumpJack wine shops offer a variety of club membership options.
As a winery location, the PlumpJack property dates back to 1881 – originally known as Mt. Eden Winery. Former owners, James and Anne McWilliams began Villa Mt. Eden Winery in 1974 with their founding winemaker Nils Venge. Incidentally, Anne was the granddaughter of Bank of America founder A.P. Giannini. Twelve years later they sold the brand – the wine was no longer made on site and then later the Villa Mt. Eden wine production was moved to what is now Conn Creek Winery before eventually the brand morphed into producing all non Napa Valley wines.
In 1940 the film starring Carole Lombard, They Knew What They Wanted was in part filmed on this property. Carole died at age 33 in a plane crash in 1942 – she was married at that time to Clarke Gable (who incidentally celebrated one of his honeymoons in the Napa Valley up at Al Menasco's old property on Spring Mountain – now home to Marston Estate).
And then the PlumpJack Group purchased the 42-acre property in 1995 – their first winery in the Napa Valley (today they also own Cade, Odette Estate and Cade at 13th Vineyard). PlumpJack uses grapes from their estate vineyard but also sources grapes from other growers. The vineyards that surround the winery and tasting room are planted to Cabernet Sauvignon, Malbec, Petite Verdot, Sauvignon Blanc, Sauvignon Musque, Semillon and Viognier (Cade Winery uses some of the white grapes from this vineyards). The small winery where most of their production occurs is located directly across from the tasting room. Production is typically between 10,000 and 12,000 cases a year depending on the vintage.
Long associated with PlumpJack, John Conover (who we originally met with) joined the team in 1999 as their General Manager. Later John would be instrumental in developing both Cade and Odette Estate (and is also a partner in those wineries).
All the PlumpJack holdings are named after items from the Shakespearian era; Plump Jack is the nickname Queen Elizabeth gave to one of the fictional characters that appeared in several of Shakespeare's plays. Gordon Getty also wrote an opera of the same name.
The drive in to PlumpJack is along a narrow winding road directly through their vineyards. Large tour buses are not allowed so theoretically group sizes should be small at the tasting counter, however sometimes limos & smaller buses bring guests here and the tasting room can really fill up at times especially on Friday and Saturday afternoons. Compared to some other Napa Valley based wineries, the PlumpJack indoor hospitality space is small; a gift shop is located adjacent to the tiny tasting counter. However they have plenty of outdoor seating including a very intimate space directly behind the tasting room overlooking vineyards (the Vineyard Patio) – a great place to meet other wine enthusiasts or a larger space, at tables in their Courtyard Patio. The seated tastings include a library wine as well as select wines from not only PlumpJack but also one wine from Cade and Odette Esate. A winemaker is dedicated to each of their Napa Valley winery properties.
Guests looking for an more secluded tasting can opt for the Hilltop Tasting – a table on a wooden deck perched on top of a small knoll right next to the winery. The views from here are a bit more 'elevated' shall we say with expansive vistas looking south above the vineyards.
There is often a high energy vibe at the tasting counter which if crowded sometimes spills outside the door into the courtyard. PlumpJack is especially popular with the late 20's, 30's and early 40's crowd.