It is 4:24 A.M. in Springfield Oregon – and it's snowing. Sunday morning I awoke and my Angel-Muse bid me to post on LeGarrette Blount, my ex-neighbor. I just read that Jeremiah Johnson was Blount's roommate. I was told there were four Ducks living here in total. Terrell Turner would move in later. I talked to all four days after the disastrous game in Idaho, where LeGarrette defended himself when half the Boise team – rushed at him when his back was turned! Bryan Hout slapped Blount on the shoulder and shouted the words "Ass-whoopen!" The Boise coach shoved Hoyt away – hard – he letting him know this was breaking a cardinal rule regarding Good Sportsmanship.
The winner never goes after the loser – and taunts him or/her! Never be a Bad Sport! Be a Gracious Loser! Let the losing team leave the field – in dignity! Do not spoil – the victory!
The main lesson black folks have learned in America, is, if you lay a hand on a white person – you die! Don't even look confrontational – or you will die! I understand that the Boise game was considered – a duel, a, showdown. There was talk before the game! Pundits say – our President suckered his opponents in, then delivered a great shot. Rope-a-Dope! Nancy Pelosi may have – gone too far when she did her hand-jive with Grabby Don Juan. – who can't keep his hands to himself?.
My kin, Thomas Hart Benton wrote 'In Defense of Dueling' that ended up with Andrew Jackson getting shot. Benton fought several duels. In the Civil War, blacks were bid to pick up arms and fight for the North – and the South! The Radical Germans, and other Forty-Fighters, did much of the fighting. Many authors are saying…."There's going to be another Civil War!"
The Greater Idaho folks say Democrats don't share their "Republican values!" These are Red State Democrats – at the core of their soul. They pretend they are not instigating a New Civil War, and ask Oregonians to hand over half their State – for their own good. They say – above board – Western Oregon Folks have no values, and thus they deserve to be – SEPERATED! Is Apartheid – a value?
In my ideal world, I would have like LeGarrette to have become a OAKLAND Raider running back, which means, they would have not moved to Las Vegas – and put an end to Raider Nation. I miss the the ol Oakland-Kansas City rivalry. They talked about two Black Quarterbacks facing each other in the Super bowl. For the most part – we want to see everyone play fair! Have Republican politicians – and their crazy backers – been playing fair? Why are so many going to jail, and employing attorneys to keep the truth – their precious secret. Will Mike Pence come to Greater Idaho – as the next President – and shake hands with ex-Oregonians? Why was he afraid to get in that car with THE SECRET service?
John Presco
https://en.wikipedia.org/wiki/LeGarrette_Blount
Blount called Hout and Boise State coach Chris Petersen to apologize on September 5. Kelly participated in the calls.[52] Hout was not suspended for his taunting, though Petersen stated that he did receive disciplinary action.[53] Petersen accepted the apology as sincere, and expressed the wish that Blount would be able to go on playing football, and that many parties would learn from the experience.[54]
https://www.nbcnews.com/politics/justice-department/pence-plans-resist-special-counsel-subpoena-jan-6-probe-rcna70569
https://www.newsweek.com/trump-executive-privilege-mike-pence-jan6-subpoena-1780979
Lincoln's clear, expanding role in the Oregon Country emerged, first of all, through politics. Before Lincoln entered the White House as the first Republican president in 1861, he had political contacts with Oregon. In 1848, as a congressman he voted against Oregon as a new territory where slavery would be allowed. But when slavery was disallowed, Lincoln supported Oregon's organization as a new territory in 1848-49.
In August-September of 1849, Lincoln rejected Whig presidential appointments to be Oregon's secretary or governor. He probably turned down the offices because Oregon was decidedly Democratic, and his wife Mary wanted no part of the far frontier.
The political linkages between Lincoln and the Pacific Northwest became more evident when several of his close friends in Illinois moved to Oregon between 1849 and 1860. These included David Logan, son of his second law partner; Dr. Anson G. Henry, Lincoln's intimate political friend; Simeon Francis, his Whig editor; and Edward D. Baker, Lincoln's longtime political competitor and ally.
So strong was the Baker-Lincoln friendship that Abraham and Mary Lincoln named their second son Edward (Eddie) after Baker. And Lincoln chose Baker to introduce him at his first inaugural in March 1861.
Political patronage
Once in the presidency, Lincoln profoundly influenced Oregon Country politics through his patronage. As chief executive, he could appoint territorial governors, secretaries and judges, which he did in Washington, Idaho and Montana. He was also able to name a few other officials, including Indian agents and marshals in the state of Oregon and in the new territories.
In these appointments, Lincoln contributed to political gridlock even before the word came into use. Thousands of Democrats, both Union and pro-South supporters, resided in the Oregon Country. In fact, they were in the majority in Oregon and the territories during some years of Lincoln's presidency.
When he sent his Republican appointees into the Far Corner from 1861 to 1865, he created a Republican hierarchy, which often found itself at odds with thousands of Democrats. Lincoln had established a new, competing political party in the Pacific Northwest.
Historians have gradually uncovered these Lincoln ties to the Oregon Country. Even Johannsen, a Reed underclassman and University of Washington doctoral graduate, came around to seeing larger Lincoln's links with the Pacific Northwest. But as the country's leading specialist on Lincoln's foe, Stephen A. Douglas, Johannsen could never be persuaded that Lincoln's appointees in the Oregon Country were more than mediocre and troublesome.
theguardian.com/world/2022/jan/04/next-us-civil-war-already-here-we-refuse-to-see-it
https://www.sos.mo.gov/archives/education/dueling/political-duels
Benton-Lucas Duel
At 6:00 a.m. on August 12, 1817, Thomas Hart Benton and a young Charles Lucas met on an island in the middle of the Mississippi near St. Louis. Benton first challenged Lucas to a duel after losing a court case where he believed he had been insulted. Lucas refused the first challenge. However, during the election of 1817, Lucas questioned Benton's right to vote on the basis he had failed to pay his property taxes. Publicly humiliated, Benton responded by replying that he would not answer charges made by "any puppy who may happen to run across my path." Such an indignity demanded satisfaction. The furious Lucas challenged Benton to duel and he accepted.
http://xroads.virginia.edu/~CAP/CITYBEAUTIFUL/city.html
Posted on January 12, 2021 by Royal Rosamond Press

Here.
The next day I discovered Abraham Lincoln turned down an offer to replace Joseph Lane as the Governor of Oregon. Two years ago I stood before the Mayor of Springfield with my proposal to change Franklin Street to – Harry Lane – who was not a co-leader of the pro-slavery Confederate Insurrectionists like his grandfather, Joseph Lane. Lincoln had to know this! Something is wrong with this history. I am asking for help in discovering what is wrong. Fremont forced Lincolsn's hand in freeing the slaves by founding the Radical Democracy Party. A half hour ago CNN aired a story about member nations of the Commonwealth refuting the Royals. Canada was talked about. I want Harry and Meghan to be a part of Oregon's Abolitionist History.
Greater Idaho spokesperson Matt McCaw, photographed in his backyard on Nov. 21, 2022, has been working with the organization since 2020. (Alanna Madden/Courthouse News)
https://www.foxbusiness.com/economy/democrat-led-state-killing-businesses-shrink-secede-several-counties
"Our movement is completely 100% about self-determination," McCaw said. "We don't want to drag anybody into something they don't want. What we're trying to do is match up people with the government that they actually want, because that's where all the political tension comes from out here, is that people over here are very conservative."
The plan would create what would become the nation's third-largest state geographically.
"They're looking at Idaho fondly because of our strong economy, regulatory atmosphere and our values," Idaho Gov. Brad Little, a Republican, said last year, according to The Seattle Times. "There's a lot that needs to happen before moving the border is within the realm of possibility."
"Our movement is completely 100% ab
Posted on February 7, 2019 by Royal Rosamond Press
Posted on January 10, 2022 by Royal Rosamond Press
Two former Duck Quarterbacks faced off – and had one of the most exciting football games in history. It was tied at 32 to32, sending the game into overtime. With 2 seconds left – the Raiders kicked a 47 yard long field goal. If the kicker missed – BOTH teams, and ex-Duck quarterbacks, would be going to the playoffs. Marcus Mariota was not the starter. He was in for around a dozen plays. Justine Herbert started for the Chargers, and valiantly brought them close to a victory! What a game to begin The Madden Fairmont Raider Football Club. A tie would have been great!
Once again, this newspaper – TOOK A BIG RISK! I put it all – ON THE LINE! The die were cast! I WON! What a way to kick off a sports column. Madden was on – MY SIDE!
I listened to this game on KORE – that I thought didn't exist anymore – like Fairmont! My ghost station, in ghost town – with ghost coach – seized the day! I went searching on AM for a station that carried the game. KORE is following Justin Herbert -and thus the Chargers! Hollis insisted we see Justin at Sheldon High School. He is – worshipped!
I have brought James Bond and John Madden to the Emerald Valley! Herbert Armstrong – IS ALIVE! Can there be any doubt – I am his chosen heir and prophet?
I dedicate this column to Vincent Rice, my late uncle, and adopted father, who was an editor for the UCLA Bruins newspaper, and wrote a sports column for the L.A. Times.
John Presco
President: Royal Rosamond Press
RAMATAMAR!
https://www.facebook.com/foxsportseugene/
Posted on March 30, 2019 by Royal Rosamond Press
Nike made a video that is a tribute to Tiger Woods and Rory McIlroy. Several months ago, Eugene put out a call for a black human being to be honored in this cities latest redevelopment proposal. LaGarrette jumping over a white man came to mind. I told myself I could get in a lot of trouble for suggesting this.
How many black men did Blount jump over on his need to cross the goal line? Was it a real – need? Getting a little white ball into a hole in so many swings at it, is a great need for many golfers who take up the game. Without this need, no one would play this silly-ass game! On any skill-level one understands you have gone temporarily insane – on your way to the golf course. Your swing-thought when you tee-off – is all consuming! We are all alone with it – forever!
One can conclude, LaGarrette Blount does not like to be touched. This is why he hurdles over giant men who want to put the hurt on him, bring him down, and gang-tackle him. This Flying Duck needs to be taught a lesson. Ducks may fly, but, humans can't.
After LaGarrett helped carry my used mattress I just bought, upstairs, I recognized him when I extended my hand to thank him.
"Your're the Duck that hurdled that defender at the goal line. I'm going to find a image of that, frame it, and give it to you for helping me."
When I called the athletic department, a young woman told me LaGarrette was on suspension. I suggested he be taken off suspension because he helped a senior citizen with his burden. She said she will pass this on. This is several months before the Boise game.
When a golfer has a terrible game, there is the Walk-off the Links Ritual. Your mind is full of images about what you could, and should have done. This is a huge part of the game, because you are giving yourself a good reason to come back.
For some reason the cameraman at the infamous Boise game, focused on LaGarrett while he was doing his Walk-off in Defeat. Why is he zooming in on this shot? They never show the whole video. The whole Boise team is rushing across the field, and surrounding LaGarrette, who comes out of his trance. He is all alone on the playingfield, which many sports announcers have compared to a Battlefield. There is not one teammate in sight. He is all alone. We are hardwired to fight, or take flight. LaGarrette choses the latter after he is tapped, hard, on the top of his head. A huge gush of adrenalin fills his head. His muscles that gave him the ability to TAKE FLIGHT and soar over The Enemy, are on full throttle. If you lined up thirty doors on the grid iron, LaGarrette would have crashed through them all. Knocking out one Boise player, would not do.
A few days later, LaGarrette and two other Ducks were talking outside my window in the parking lot. I heard the N word. I went down and asked my neighbor, this;
"Were racial slurs used before the game?"
"Yes."
The reason I love the game of golf, is the great respect players show one another. We all recognize we are wrestling with our Golf Demons. Humiliating another golfer – is unheard of. Everyone of the Boise players rushed out on that field with one goal in mind. They wanted to humiliate LaGarrette, some more – after the game is over! This is what the camera guy saw coming. This is a cardinal sin!
In gathering images of Blount, I noticed that he had hurdled Boise players the year before, on September 20, 2008. Of course the Boise players remembered this Flying Performance, because it got much attention – after the game! I am sure this made LaGarrette their No.1 target for the game in September of 2009.
One can make up – the taunts.
"We stopped you!"
"You didn't fly – this time!"
This is what the worst golfers in the world often hear during a game.
"Great shot!"
"Nice putt!"
There lie a great golfer in every – golfer! Golf, is golf. There is – par. Then, sometimes we sink a twenty-foot putt – like a pro!
Note the wings on LaBlount's shoulders. My ex-neighbor, would go on to own three Super Bowl rings. Who wants to take that away from him?
We make more than one attempt to rise above adversity. Most golfers are not professionals, and thus, we meet one great rival on the first hole.
Artists and sculptors approach their empty canvas, and their mound of clay, alone. They have to fight off their personal demons, before they get started on another creation.
Blount would be Eugene's 'Thinker'.
"What would I have done?:
"What could I have done better?"
"Will I soar……….to victory?"
We all make mistakes. Colleges were invented to deal with this truth.
"Can we learn from our mistakes?"
When we think………….we fly!
Sometimes, we hear a professional golfer swear, and in a fit of rage, slams his club down on the grass. Sometimes, we can not help ourselves.
Imagine if you shot your worst game, ever, and your best friend and golf partner whacks you with his club atop your head, and says;
"You are so bad. You should quit this game!"
I am not the first to wonder if the reason golfers are polite to one another, is, we carry a potential weapon.
The whole Boise team still owes an apology to Blount, because the ball was no longer in play. During The Game, every player has the right to touch the ball and do their best. Most players on the field are there to touch opposing players, real hard.
I just watched Tiger Woods sink a twelve-foot putt, to be beat Rory in a match game. There was a handshake, then, an embrace. No one wanted to see Tiger's comeback more than Rory, who had a front row seat.
After LaGarette and the other Duck players said there were racial taunts, I said;
"I was just blogging on Republicans demeaning the black President of the United States for defending himself from un-warranted attacks. This is our Commander in Chief, who is supposed to respond quickly to attacks from our enemies. I am going to compare you to our President, and his right!"
I walked away, and back upstairs, to edit that days blog, which turned out to be the story of the century. There exist many large canvases depicting warfare. Everyone is in uniform, doing their best to kill their enemy, before they kill you. There are Colleges of Warfare Study. There are Diplomatic Colleges, where one learns how to make peace. There are some people who can fly – without getting one flying lesson! I want to see our Cities Flyer honored! I want to see him fly – forever!
LaGarrette was born in Mississippi, where no black man dare strike a white man. There will be a death penalty – without a trial! Even freed blacks were beaten and shamed IN PUBLIC for showing disrespect to a white man. A football field is a public place. So are polling places. One candidate invites white Russians to give him an advantage in the race, while at the same time inventing an attack by people of color. If you know of any incident where a whole team ran at one person after the game was over, let me know. This was highly unusual. LaGarrette did nothing during or after the game to instigate an attack. Did Boise players want to see him run, capture that on film?
During WW2 the Australian government would not let black troops get off the ships and set foot in their democracy. In horse racing they load horses down with weights to make the race more equal. In the top photo I see Blount flying higher than ever, regardless of the bags of birdshot he carries. Black people were brought from Africa to be beasts of burden in the Land of the Free, and the Home of the Brave. Black people are still not allowed to be brave! LaGarrette Blount, is my hero!
John Presco
A handicap race in horse racing is a race in which horses carry different weights, allocated by the handicapper. A better horse will carry a heavier weight, to give it a disadvantage when racing against slower horses.
The skill in betting on a handicap race lies in predicting which horse can overcome its handicap.[1] Although most handicap races are run for older, less valuable horses, this is not true in all cases; some great races are handicaps, such as the Grand National steeplechase in England and the Melbourne Cup in Australia. In the United States over 30 handicap races are classified as Grade I, the top level of the North American grading system.
After the final whistle Hout approached Blount near midfield. In the run-up to the game, Blount had told Sports Illustrated that Oregon owed Boise State a "ass whooping," and Hout has said he made reference to the quote. Blount later said that Hout "definitely said something way more harsh and disrespectful to me than what he said."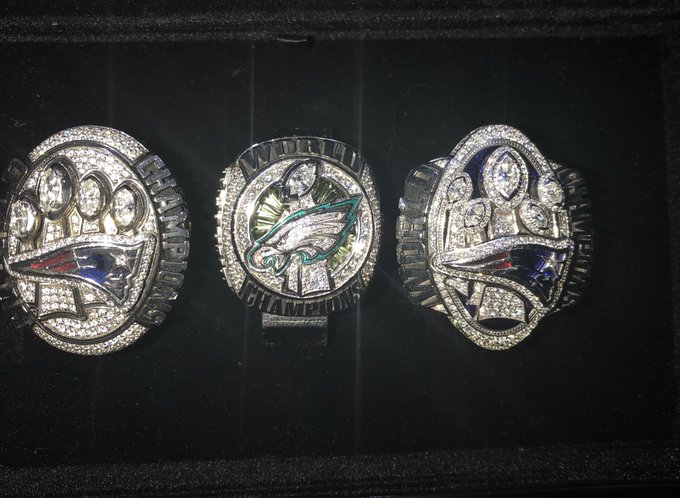 LeGarrette Blount

@LG_Blount

Blessings
http://www.nfl.com/videos/nfl-game-highlights/0ap3000000882786/Blount-hurdles-defender-for-22-yard-gain
Share this:
https://www.bbc.com/sport/american-football/59931164
https://www.sportingnews.com/us/nfl/news/chargers-raiders-live-score-highlights-sunday-night-football/1d53bgjlkcoso1co3rb9y9kivk
http://www.oregonstars.com/oldhomepage.php
Posted on July 17, 2020 by Royal Rosamond Press
Yesterday, I admitted I have gotten out of shape due to COVID-19. Today I founded the Black Turnverein Channel that hopefully will be broadcast across America. Many black athletes will not be taking the field in our Nation's colleges. I moved to Springfield fourteen years ago and bonded with some of the black Oregon Ducks. For awhile there was a group of blacks who met near the playground to do exercise. I joined them. I was seventy years – young!
With the coming of Black Live's Matter, the whole world is looking at major issues that can, and will change the course of world history. It was traditional for Turnverein Clubs to hold debates of all kinds. These German immigrants go involved in our Democracy and served in the Union Army and helped defeat the Confederate Conspiracy – which is still alive! With my discovery my kin, John Fremont, formed the Radical Democracy Party in order to get Abraham Lincoln to drop out of the rice, opens up a huge field of topics in regards to how thoroughly black slaves were oppressed in the United States.
I would like to see the Black Panthers found a Black Turnverein in Oakland California. There is talk about armed Black Militias. My kin, Carl Janke, founded a Turnverein in Belmont and San Francisco where a armed Vigilante Committee may have been preparing to fight the Confederacy – as well as maintaining Law and Order. These issue are up! This history has returned.
https://www.newsweek.com/armed-black-demonstrators-challenge-white-supremacist-militia-georgias-stone-mountain-park-1515494
I am for seeing armed black groups – if they take advantage of the Turnverein history. I would love to see the Black Panthers marching down Broadway and parading at Merritt College – after the coronavirus is no longer a threat. Being of sound body and mind was the motive of the Turnverein that admitted Jews who went on of the create Muscular Judaism, and, founded the New Israel. Are we to see Jews doing the goosestep in Los Angeles where live the largest Jewish population outside Israel? I have roots in Reformed Judaism.
I highly suggest BLM contact Ursula Von Der Leyen who went to Stanford. Tell her you want to set up a cultural exchange with Germany. Blacks should learn German. English is the language of the slave masters. I would start classical music clubs and learn the goose step that many nations south of the Trump Wall have adopted. I would recognize Cuba, who were taught to goose step by the Russians – who learned it from my Prussian kin. The Germans were for the cultural advancement of the black slaves – they were determined to set free! Germany did take part in the slave trade and there is reparation conversation about the genocide of Africans. Perhaps Germans will donate violins and other instrument to black students – who may not go back to school. The Black Turnverein channel can teach children to play and speak German. Why Trump and the Republicans snub Germany, is to say:
"The enemy of my enemy – is my friend!"
https://www.independent.co.uk/news/world/americas/us-politics/trump-germany-coronavirus-ww2-enemy-allies-russia-putin-a9435906.html
"Donald Trump is suggesting the United States should treat Germany more like an enemy because the two countries were adversaries in World War II as the president again lobbied for closer US-Russian relations."
Huey Newton came up with a plan he titles 'Internationalism'. I know Black Lives Matter has stepped into the Limelight of History – that is on their side! There are around forty-two million black people in America and the same amount for Americans with German roots. I have a vision of black men and women speaking in German in a public place. They are discussing the German and Black Composers. I see a black man standing on stage at Carnegie Hall singing the BLM anthem, a blues number sang to Beethoven's Sonata Claro de Luna. This is the first victory song. as a historian, I testify BLM won it's first victory. We have a major contender on the World Stage.
John Presco
President: Royal Rosamond Press
Sonata Claro de Luna
https://www.ohio.edu/chastain/rz/turnvere.htm
https://www.vqronline.org/essay/what-became-prussian-army
https://en.wikipedia.org/wiki/Goose_step
https://en.wikipedia.org/wiki/Swing_Kids_(1993_film)
Of all the delusions of the pre-Blitzkrieg era none seems stranger today than the firm belief of the democracies that the Prussian Army would stop Hitler. And few have done more damage. As late as last May—after the invasion of Norway and a few days before the invasion of the Low Countries—high English and French government officials were still convinced that the Prussian Army would never allow Hitler to attack in the West, And while the earlier hopes in an open revolt of the Army had faded by then, it was still widely believed that sooner or later the old-line Prussian Junkers would assert themselves and would establish a government in Germany with which a peace could be negotiated.
Yesterday I discovered one of my great grandfathers founded a Turnverein Hall on Bush Street in San Francisco. This hall was a place one could go hear music and practice gymnastics. The Seamens Friendly Union met here, and the Vigilance Committee. Plays were performed, and debates held. This is the radical root of San Francisco that I have traced to the Longshoreman's Hall and the first Acid Tests. The Turner hall offered music and other entertainment as an alternative to gambling and prostitution. My father was a Merchant Marine and would be pleased to know the first institution for furthering sailor rights met in the Bush hall.
"All seamen are invited to attend at the Turn Verein Hall on Bush Street between Stockton and Powell Streets on Thursday Evening, January 11 at 7 1/2 o'clock to form a Seamens Society for the Pacific Coast."
The Vigilance Committee combatted corruption and violence. These were idealists that lay the groundwork for a city famous for it cultural revolutions.
"Flaunting their rebellious spirit, the gymnasts of Vormärz wore their hair long and sported large black hats decorated with a rooster feather"
Above are my grandparents having picnic in the Oakland Hills. There is a sharpshooters rifle hanging in the tree. Janke had marksman contests Belmont Park. Many Turnverein were Socialists and Marxists.
Posted on April 12, 2012 by Royal Rosamond Press
When I first saw photographs of Trayvon, and heard how he was gunned down for what looks like racial reasons, I thought about the two black football players for the Oregon Webfoots (later the Ducks) who were not allowed to go to Florida and compete against the Florida Gators, for fear they would be dragged off the team bus, and shot, or lynched, by the Klu Klux Klan.
Bobby Robinson and Charles Williams were the star quarterback and running back, yet they did not lead their team on the gridiron due to blatant racism that right-wing Republicans claim does not exist in America, especially in the Trayvon murder.
It was my Radical Republican kindred who took an interest in ending slavery in America, and going South after the Civil War, in order to put black men in Congressional offices – employing force! The Klan targeted the Radical Republicans, as well as blacks who were being empowered by the ideas and language of Radical Republicans, as well as words they found in the Bible – that was all about God's Social Justice!
I was very moved when I watched the folks that were close to Trayvon speak about the arrest. They spoke from a place universal to all men, of all creeds – everywhere! The Abolitionist Language that God gifted to Moses, says this very loud and clear; "The least amongst you will later be first!" This is to say, if the first can not carry God's Message, He will choose the least to lift up His Burden!
Owning Liberty – is a burden! No easy task! Why is this so? The answer is simple, God Himself maketh a universal lunaguage that fills those who seek liberty and freedom from oppression, with a divine light – and a Godly Eloquence! All those who shared the podium with Trayvon's parents, spoke eloqunetly of God's Justice. It is what WE all need, and want! Let us meet God halfway in the Wilderness, and repent of our sin of inequality.
Above is a photograph of my ex-neighbor, Terrell Turner, who played for the Oregon Ducks, and took them to the Rose Bowl – twice! He helped get our mutual neighbor up a flight of stairs. I called up KVAL news in order to give the Ducks some good press, for a change. The local news spoke of two Good samaritans who were Ducks, and black. At the top of the stairs behind Turner, I had a conversation with LaGarrett Blount who had helped carry a mattress up to my apartment, after beholding this 63 year old man, struggling. We talked about his famous hurdle. After the Boise incident I heard LaGarrett and other Ducks using the N word in regards to the incident where Blount struck a player who was leading a charge in order to taunt Blount, because of an exchange on twitter.
"Were there racial slurs before the game?" I asked Blount, who nodded his head in the affirmative.
Whe my minister in Blue River drove me from his church, I baptized myself and declared I was an Nazarite. On the computer I looked for other Nazarites, and found the Shembe Zulu Nazarite in South Africa. I wrote the late Shembe a letter and told him I would like to be a member of his church. He did not respond, perhaps he believing I was joking – after all, this is a tribal thing! That was 1987, and hence I have watched videos of white South African women taking part in the Nazarite rituals.
The Holy Spirit of God's Divine Justice, is where you find it! As a believer who found God's Justice when I died, I can attest to the Truth, Trayvon did as well. He ran his race. He competed in the greatest contest known to humankind. We Nazarite Zulu salute this man who stands on hallowed ground. Trayvon plays on a field of dreams, deferred, but, for just a little while!
Amen!
Jon Presco
Oh, there were racial slurs and negative epithets depicting the duo to be sure, common of the era in a time when the Ku Klux Klan was prevalent in the state of Oregon. However the vast majority of students and fans embraced the talented Robinson and Williams, praising them for their efforts on the field and the classy manner with which they took their adverse conditions in stride.
It was in Florida where a sad reality check of the times emerged, as black players that had been accepted on the west coast found things to be far different in the south, where deep-seeded institutionalized bigotry was status quo. Robinson and Williams had carried the team for three years with their stellar play, vital pieces in Coach McEwan's attack, particularly with Kitzmiller now out of commission they were to play prominent roles in the game against Florida.

The University of Florida however had a strict policy in place, no black athletes allowed. The Gators refused to play the game if Oregon was to field any black players, forcing Bobby Robinson and Charles Williams to skip their final game for the University of Oregon being left back at home. The Eugene community and UO administration were outraged, yet relented and reluctantly agreed to the callous request..
The Autumn Wind
From Wikipedia, the free encyclopediaJump to navigationJump to search
"The Autumn Wind" is a sports-themed poem adapted from Mary Jane Carr's "Pirate Wind"[1] by former NFL Films President and co-founder Steve Sabol (son of founder Ed Sabol) describing the atmosphere of autumn weather, as it relates to pro football season. It is synonymous with the National Football League (NFL)'s Oakland Raiders,[2][3] and is often heard blaring out of the speakers at Raider games.[4][5] Narrated by John Facenda,[6] this 1974 production has been dubbed "The Battle Hymn of the Raider Nation".[7]
The poem was first used for the team's official team yearbook film in 1974, of the same title, and also for NFL Films' hour-long recap of the 1974 season. Legend has it that when Raider owner and managing general partner Al Davis heard "The Autumn Wind" song for the first time, he remained silent for a second before telling then NFL Films President Ed Sabol that he loved it, and that "it epitomized everything that the Raiders stood for".
It has been used on numerous official NFL Films audio album soundtracks, most notably The Power & The Glory LP, featuring Facenda narrating over it, as well as numerous other Sam Spence-composed and conducted the NFL Films Orchestra tracks. Rapper, actor and Raider fan Ice Cube uses the first and last quartets to introduce his song Raider Nation, the theme for Straight Outta L.A., his ESPN 30 for 30 documentary about how the Raiders' time in Los Angeles coincided with, among other things, the rise of N.W.A. and hip hop in Los Angeles.[8]
The Autumn Wind is a pirate
Blustering in from sea,
With a rollicking song, he sweeps along,
Swaggering boisterously.

His face is weather beaten.
He wears a hooded sash,
With a silver hat about his head,
And a bristling black mustache.

He growls as he storms the country,
A villain big and bold.
And the trees all shake and quiver and quake,
As he robs them of their gold.

The Autumn Wind is a raider,
Pillaging just for fun.
He'll knock you 'round and upside down,
And laugh when he's conquered and won.
Posted on January 9, 2022 by Royal Rosamond Press
Royal Rosamond Press now has a sports column….Madden's Fairmont Raiders.
There's never been a Pro Team in the Emerald Valley. Perhaps we start thinking about having one. I did not watch the Oregon Ducks play in their Bowl Game, because….Their Bad fell out of their Duck Bottom. LaGarrette Blount was my neighbor and helped carry a mattress I bought up to my apartment. My other Duck neighbor, Terrel Turner, helped carry our neighbor, Sandy Maricle up to her apartment.
I tried to save Ken Kesey's shack located in Fairmont, that was platted by George Miller who must have visited his brother's Bohemian retreat in Oakland where Jack London lived. It is said he is the Oyster Raider and source of the name 'Raider'.
What I am establishing a Football Club in the Lost City of Fairmont! The new Knight Arena is built on the grounds of Fairmont. We can have Bay Area bands play there. The LasVegas Raiders are playing this afternoon. If they win, they will be in the playoffs.
Go Raiders!
John Presco
President: Royal Rosamond Press
MICHAEL ARCHER : Tortured Soul: Confession of an Oakland Raider Fan
"Sure, author Gertrude Stein had once said of Oakland: "There is no there there." And yes, the town had, at first, wanted to call the team the Oakland Señors, a somewhat less-intimidating name than they later decided upon. And sure, the pirate logo they adopted was grounded in a bit of our town's history, sort of. Although Oakland's seaport had not been a haven for the more traditional dangerous, swashbuckling buccaneers, it was home to many nameless "oyster pirates,"–as described by native- son author Jack London—who were actually more like nocturnal, shellfish burglars.
Adding to this embarrassment, the Raiders, like some poor relative, didn't play a single game in Oakland their first two years, but in much-resented San Francisco, at Kezar Stadium, in Golden Gate Park, or Candlestick, when the haughty 49ers deigned to fit them in.
But none of this magnified our civic inferiority complex, because there was now a professional football team with the word "Oakland" in its name.
Posted on September 12, 2022 by Royal Rosamond Press
Vice President Harris and Ukrainian President Volodymyr Zelenskyy met Saturday at the Munich Security Conference in Germany Saturday morning to discuss aggression from Russia and how the U.S. and its allies would respond.
Friday night of last I went to the Springfield Block Party. I almost didn't go because of the heavy smoke in the air. Of course I was leery of past trouble I encountered when I went out with the intent to enjoy mingling with my fellow citizens, and, reporting for my newspaper, Royal Rosamond Press.
The EMX did not go into the station because buses were being used to evacuate people from the fire endangering Cottage Grover. I see a booth, and cross the road. The first person I talk to is Denise Thomas, a black woman. I tell her about the Turnverein, and she knows Eric Richardson who got several places named after the Mimm family. I thought it was – not enough! I wanted to read the Will of my Patriot ancestor who left his slaves to his children, in an event that Eric was sponsoring. I wanted to read this historic document at the Hult Center event on Black History that Marilyn Reed put on. They did not think it was – meaningful?
Denise is associated with these two programs. I told her about my idea for a Black Turnverein.
About Us – Healthy Moves (hm4kids.org)
Strides for Social Justice | PeaceHealth
https://www.facebook.com/v2.3/plugins/video.php?allowfullscreen=true&app_id=249643311490&channel=https%3A%2F%2Fstaticxx.facebook.com%2Fx%2Fconnect%2Fxd_arbiter%2F%3Fversion%3D46%23cb%3Df1bd6881039874%26domain%3Drosamondpress.com%26is_canvas%3Dfalse%26origin%3Dhttps%253A%252F%252Frosamondpress.com%252Ff36e3365cb8339%26relation%3Dparent.parent&container_width=640&href=https%3A%2F%2Fwww.facebook.com%2Fgreg.presco%2Fvideos%2F813849819740813&locale=en_US&sdk=joey
I asked Denise Thomas if I could video her talking about her exercise program. She misunderstood, and came around the booth and stood next to me. I was startled. We made a short and sweet video. I had a good time. I awoke in the middle of the night with an epiphany that I recorded. I considered making Denise my Heir of some of my important abolitionist history. I want to go to the Oregon Historic Society and show Denise the letter written by my kin, Jessie Benton Fremont, wherein she assures a Canadian Official her father, Senate Thomas Hart Benton, is not pro-slavery, and thus, this Commonwealth can sell back the Oregon Territory back to the United States. Britain had abolished slavery in 1833 thanks to the Evangelical enlightenment of William Wilberforce. How the Abolitionist Republucan Party was taken over by Racist Evangelicals, needs to be studied by every black person in Oregon, because John Fremont was a co-founder of this party, and its first Presidential candidate.
The next day I discovered Abraham Lincoln turned down an offer to replace Joseph Lane as the Governor of Oregon. Two years ago I stood before the Mayor of Springfield with my proposal to change Franklin Street to – Harry Lane – who was not a co-leader of the pro-slavery Confederate Insurrectionists like his grandfather, Joseph Lane. Lincoln had to know this! Something is wrong with this history. I am asking for help in discovering what is wrong. Fremont forced Lincolsn's hand in freeing the slaves by founding the Radical Democracy Party. A half hour ago CNN aired a story about member nations of the Commonwealth refuting the Royals. Canada was talked about. I want Harry and Meghan to be a part of Oregon's Abolitionist History.
John Presco
President: Royal Rosamond Press
https://www.oregonlive.com/books/2012/02/how_lincoln_civil_war_helped_s.html
https://quod.lib.umich.edu/l/lincoln2/5656411.0001.001?rgn=main;view=fulltext
William Wilberforce – Wikipedia
Slavery Abolition Act 1833 – Wikipedia
Anti-slavery legislation was introduced in Britain and received Royal Assent on 28 August 1833. The Slavery Abolition Act came into effect on 1 August 1834, abolishing slavery throughout the British Empire, including British North America. The Act made enslavement officially illegal in every province and freed the last remaining enslaved people in Canada.
The vice president criticized GOP "election deniers" and emphasized the role of the U.S. on the world stage.
"The rest of the world — like to any role model — watches what we do to see if it matches up with what we say," Harris told Todd. "So, we look at the fact that there are 11 people right now running for Secretary of State — the keepers of the integrity of the voting system in their state — who are election deniers."
Posted on February 7, 2019 by Royal Rosamond Press
I am going to submit Harry Lane as the person whose name will grace Benton Hall. Harry is TEACHABLE! He is the opposite of his grandfather, Joseph Lane, and appears to be the ideal man a group of scholars would approve of to replace (via a time machine) what my kindred did. The question is, if there had not been a Thomas Hart Benton, would someone have replaced him?
If Harry had his way, back then, native Americans would own most of the land west of the Mississippi. And, that would be that. No other white man would ever again covet the land of the Red Skin! I have read just one scholarly report, that Benton was a man of his times. What does this mean? If you read a condensed book of human history, time is marked by a 'Land Grab'. Read your Bible! Abraham Moses and Aaron – were Land Grabbers! Benton is a lot like Moses. The Canaanites lost everything! How many European kings and queens can say the same? What are castles for? Game of Thrones – anyone! What was the color of the skin of the people who wanted a name change? Have they been studied? Did my kin have an advocate? Was there a formal Collegiate Debate?
Europeans came to the Americas as British Colonists, they grabbing land in the name of Royal Sovereings who descend from families that are good at what they do. While in prison, Hitler wrote Mein Kamph, and couldn't wait to invade Poland. He owned good reasons to do so – in his history book. In Congress President Trump read from a prompter, and raved about his wall. With all the scholars and lawmakers at his disposal, couldn't he have produced his book………..'MEIN WAND'?
Thomas Hart Betnon did author several papers on Manifest Destiny and Slavery. His son-in-law secured the Oregon Territory and took California away from Mexico. He freed the slaves of Missouri and had plans to move them into Oregon that Joseph Lane was trying to make a slave state. Thus a law was made to ban blacks, lest they be made slaves. When you know the Lanes, Harts, and Bentons are close kin, and Patriots (the Lane family were at Plymouth Rock) who werein business with Daniel Boone, then you understand their AMBITIOUS DNA has been united since they left England. These folks want to come out on top. The Trump family were grabbing land in Russia – before they went for the White House! Trump prides himself at being good at what he does. Putin took over everything!
Elisabeth Warren has lost face. Virginia is scrutinizing a photo of a white man in black face. A leader of Woman's March is pointing out the truth the Jews owned slaves in America, thus, bringing that march to a standstill. Therefor, I challenge the same scholars who put my kindred on trial, to consider the renaming of Marion County, named after slave owner, Francis Marion, who waged a war against the Cherokee, as did Francis Salvador a Sephardic Jew. These men helped defeat the British in our War of Independence. If not for them, the British and French would own everything west of the Mississippi. We would be celebrating the Queen's birthdays. Elizabeth's ancestor owned many colonies that were titled 'The British Empire'. Harry Lane was against going over there and fight for the Saxe-Coburgs which was the name of the Royal Family until they changed it to Windsor. Does a name change, change history?
Elizabeth Rosemond Taylor is related to the Benton-Lane family. Millions wanted her to star in 'Gone With The Wind'. Maybe Benton Hall will be name after Lady Gaga? How about our First Lady?………..Mrs. Trump Tower? Did she ever do anyone wrong?
John Presco
On the death of Queen Victoria in 1901 the royal house took the Germanic surname of her consort Prince Albert of Saxe-Coburg-Gotha. King Edward VII, who reigned until 1910, was to become the only sovereign of that dynasty to reign in Britain.
The House of Saxe-Coburg-Gotha descended in the male line from the Wettin family, German Prince-Electors of Saxony, the earliest traceable member of the House of Wettin was Thiedericus who died in 982, who was probably based in the Liesgau. Its earliest known ancestors pushed the frontier of Germany eastward into formerly Slav territory. They acquired their name from their castle on the bank of the Saale river.
At the height of World War I, when German xenophobia had reached boiling point, Edward VII's son, King George V (1910- 1936) changed the family name to the more English sounding House of Windsor.
Members of the House of Saxe-Coburg-Gotha occupied the thrones of other European countries, including Belgium, Portugal and Bulgaria.
https://en.wikipedia.org/wiki/Saxe-Coburg_and_Gotha
http://www.englishmonarchs.co.uk/saxe_coburg_gotha_5.html
https://en.wikipedia.org/wiki/Francis_Salvador
https://en.wikipedia.org/wiki/Francis_Marion
https://en.wikipedia.org/wiki/Marion_County,_Oregon
https://www.stategazette.com/story/1033319.html
https://en.wikipedia.org/wiki/Thomas_Hart_Benton_(politician)
Though Nathaniel Benton had died at age 40, he left strong roots in Dyer County. One of his sons, Nat, married Harriet, the sister of General Ben McCulloch, the famous Texas Ranger. In fact, when Ben was on his way to join Crockett at the Alamo, he came down with the measles and was nursed back to health in Texas by Dorothy Benton, another member of the Benton clan from Dyer County. Ben was deeply indebted to Dorothy for the care she gave him and called her "an angel in a log hut."
Benton Hall and Annex
Thomas Hart Benton and Benton Hall and Annex
The full historical report on Thomas Hart Benton and Benton Hall and Annex is available here.
A recording of the Community Engagement Session regarding Thomas Hart Benton and Benton Hall and Annex held on October 17, 2017 is available here.
The presentation provided at the Community Engagement Session regarding Thomas Hart Benton and Benton Hall and Annex is available here.
Note: The information contained on this page is not comprehensive and is intended only to provide an overview of the building names and namesakes under consideration.
Benton Hall and Annex Building History
Upon its construction in 1887-1888, the building now known as Benton Hall housed the university's administrative offices, classes, labs and the president's office. In 1947, the State Board of Higher Education approved the name change to Benton Hall to honor the Benton County residents who originally raised the money for its construction. Today Benton Hall houses the College of Liberal Arts' music program. It is located at 1650 S.W. Pioneer Place.
Benton Annex was constructed in 1892, known as the Station Building. It housed the administrative offices and chemistry lab of the Agricultural Experiment Station. From about 1902 to 1972, it served a variety of purposes, including the bookstore, the student health center, and as a paleontology lab. About 1972 it was renamed Benton Annex. The Women's Center has been located in the building since 1973. It is located at 1700 S.W. Pioneer Place.
Photos: College building (now Benton Hall), 1890 (HC0038), Harriet's Photograph Collection, Benton Hall photo by University Marketing, Women's Center (formerly called the Benton Annex), 1976 (P057:Acc 91 156 WC), News and Communication Services Photograph Collection, and Women's Center, circa 2010s, photo from the Diversity & Cultural Engagement website.
Benton County History
Benton County was created on December 23, 1847, by an act of Oregon's Provisional Government. The county was created out of lands originally inhabited by the Kalapuya people and used by the Klickitat people as hunting grounds. Its original boundaries extended to the California border on the south, the Pacific Ocean on the west, the Polk County line on the north, and the middle of the Willamette River on the east. It was reduced in size during the second half of the 19th century, and reached its present size in 1893 with the establishment of Lincoln County. There are seven states, including Oregon, with counties named after Benton.
Thomas Hart Benton Brief Biography
Thomas Hart Benton (1782-1858) was born in Harts Mill, North Carolina. Benton was a U.S. senator from Missouri who served in the chamber from 1821 to 1851. He was a supporter of westward expansion, especially settlement in the Oregon Territory.
Photo: Thomas Hart Benton, from Wikimedia Commons, the free media repository
Reason for Evaluation
The primary reasons for evaluating the name of Benton Hall include Thomas Hart Benton's advocacy for westward expansionist policies and his belief in the supremacy of the white race.
Resources
The OSU Special Collections & Archives Research Center (SCARC), home to the university's unique collections of manuscripts, archives, photographs, digital records and books. Included within SCARC collections is documentation of the campus buildings as well as biographical information regarding building namesakes. For more information see the OSU Buildings History – SCARC Archival Resources – Benton Hall and Annex online guide. While some materials are available online, the majority are only accessible by an in-person visit to conduct research in SCARC, located in the Valley Library, room 5069.
Historical Report
A team of scholars, consisting of both OSU faculty and an external scholar, is assessing available primary sources and secondary sources regarding the lives and legacies of Benjamin Arnold, Joseph Avery, Thomas Hart Benton and A.T. "Slats" Gill.
The historical report for Thomas Hart Benton and Benton Hall and Annex is available here.
Whether or not renaming is recommended, the historical information gathered will be used to create ongoing community education and engagement opportunities as recommended by the Building and Place Name Evaluation Workgroup and Architectural Naming Committee.
Posted on December 7, 2013by Royal Rosamond Press
The nephew of Senator Thomas Hart Benton, whose daughter was, Jessie Benton, saved Albert Pike's Masonic Library. Benton's grandson, of the same name, was the cousin of my late brother-in-law, Garth Benton, who married my late sister, Christine Rosamond Benton.
I want to thank Amy Sargent Oles for coming to my aide. Her father, James Dickenson Sargent, was a 33rd. Degree Mason in the Detroit area.
Jon Presco
ALBERT PIKE'S MASONIC LIBRARYA Civil War Incident
By Bro. JOSEPH FORT NEWTON, Litt. D.The Master Mason – May 1925
http://www.mastermason.com/lodge850/Reading/civilwar.htm
IN AN ADDRESS entitled "Albert Pike, the Mason," delivered beforeIowa Consistory, No. 2, celebrating the centennial of his birth, inDecember, 1909, I made the following statement, in reference to anincident during the Civil War: "When the Union Army attacked LittleRock, the commanding general, Thomas H. Benton, Grand Master of Masons in Iowa, posted a guard to protect the home of Pike and his Masonic library." The statement has been called in question a number of times, most recently by Brother Charles E. Rosenbaum, Lieutenant Grand Commander of the Scottish Rite, in the following letter:
My DEAR BROTHER NEWTON:
I have repeatedly seen in print sketches of the Life of General AlbertPike that have been credited to you. In each one of these occurs thestatement on the printed sheet which I enclose. I have underscored that part of it that I would very much like confirmed by you if you can give me any authority for the statement therein contained. Several times I have intended writing you on this subject to ask you the source of your information, but other and more important things intervened, and I deferred doing so.
The truth about the matter as I understand it is that the only Thomas H. Benton that we know anything about of national reputation was aSenator from the State of Missouri during the Civil War period. Thegeneral who took possession of Little Rock and its vicinity for the Federal Army was General Steele. These are undoubted facts. So far as the surrounding of General Pike's home with soldiers to protect his library is concerned, that all reads very well, but it is likely as near the truth as Senator Thomas H. Benton being Grand Master of Iowa at the time and general in command of the Federal Forces in Little Rock.
Of course I realize that I am treading on dangerous ground to ask one as noted as yourself for information on a subject on which, no doubt, you are much better informed that I am, but if my information is wrong I certainly want the facts straight.
Thanking you in advance for any consideration you will give the subject, I remain Sincerely and fraternally yours,C.E. ROSENBAUM.
NATURALLY one does not keep in mind the authority – chapter andverse – for a statement made sixteen years ago. I referred the matter to the Library of the Grand Lodge of Iowa, where I first read it. The Grand Secretary, Brother C. C. Hunt, has been good enough to furnish the following brief of the facts, giving the reference where they may be found in the Proceedings of the Supreme Council:
In regard to Brother Rosenbaum's letter questioning your statement regarding Thomas H. Benton, Grand Master of Masons in Iowa posting a guard to protect the home of Pike and his library, I would refer you to page 127, Proceedings of the Supreme Council of the Southern Jurisdiction for October 25, 1895. On that date the Supreme Council went in a body to Oak Hill Cemetery, Georgetown, District of Columbia, to hold appropriate services over the grave of Albert Pike. T.S. Parvin gave the memorial address and in reference to a remark of the Library of the Supreme Council there is printed the following:
"It is due to history and to the memory of a dear friend and Brother that an incident, of no little importance, touching our great Library, the gift to the Supreme Council of General Pike, be placed upon our records, that honor may be given to whom honor is due.
"I had the facts, first by letter, and then, upon his 'return from the war,' from the lips of Colonel Thomas Hart Benton, Jr., at the time Grand Master of Masons in Iowa (my superior officer). Thomas H. Benton, Jr. ("nephew of his uncle" of that name), ex-State Senator, Superintendent of Public Instruction, and Grand Master 1860-'63, entered the Union Army as Colonel of the 29th Iowa Infantry and was later promoted to the rank of brevet brigadier-general, and in command of a division encamped for a time at Little Rock, Arkansas.
"It was at this period, when the passions of the Union soldiers werearoused against General Pike, who was at the head of the Indians in the Confederate (Rebel, as they said) Army, that the soldiers of his division determined to burn the house and everything, including the valuable library of General Pike, wherever found. The Grand Master, Colonel Benton, hearing of this, rushed to its rescue, and to guard against, any further attempt at its destruction, made the General's house his headquarters and placed a guard over his library.
"But for this noble deed of Iowa's Grand Master, my bosom friend for half a century, this Supreme Council would today be without, instead of possessing, one of the most rare and valuable libraries in the land.
"General Benton was too modest to publish this, save to his intimatefriends. Of him we may say, in General Pike's own words, "He has lived – the fruits of his labors live after him;" and you, my Brothers, are enjoying them, as it was this service that made it possible for General Pike in later years to place his library in our House of the Temple and dispose of it, as he did, for his honor and our good."
There is, however, one mistake in the statement which Brother Rosenbaum criticizes, and that is in calling Thomas H. Benton the commanding general. At that time our Thomas H. Benton was a colonel, commanding the second brigade of a the third division, under General Steele. (See page 471, part 1, Volume 29, Series 1 of the Official Records of the Union and Confederate Armies.) Also, the Thomas H. Benton referred to as colonel at the time the Federal troops took possession at Little Rock, was at that time Grand Master of Iowa and was serving his second year. He was in the army at the time of the Grand Lodge communication in 1863 and his deputy acted for him in presiding over the Grand Lodge.
Thomas H. Benton was a nephew of the Senator Thomas H. Benton, to whom Brother Rosenbaum refers.
Posted on September 12, 2011by Royal Rosamond Press
Posted on October 11, 2018 by Royal Rosamond Press
Christine Wandel told me Steve Kupka of Tower of Power was she and Keith Purvis's roommate on Grove Street in Oakland. Steve helped put together Huey Lewis and the News, and was friends with The Loading Zone who played at the Northern California Folk-Rock Festival. Christine, Keith, Tim O-Connor, and myself lived in a ten bedroom Victorian in downtown Oakland in 1967-68 with the Loading Zone. Most of our roommates are in this photo.
Christine was backstage with Janis Joplin and picked up a brass bell that fell off a neckless she was wearing. Some accounts have Big Brother and the Zone playing together at these concerts that preceded Woodstock and Altamont.
John Madden, Jim Bailey and a race through Eugene (i-5corridor.com)
Posted on August 14, 2020 by Royal Rosamond Press
Kamala Harris is for Oregon and we are for Kamala.
I was born and raised in Oakland and took part in this cities redevelopment.
Posted on February 4, 2019by Royal Rosamond Press
The Lost Promoter of Fairmount
March 17, 2014
George Melvin Miller was titled 'The Prophet of Lane County'. Lane County was named after Joseph Lane who ran with John Breckenridge for the White House. John is my kindred via John Preston who is kin to Jessie Benton Fremont who authored her husband's journal about his expedition into the Oregon Territory.
Joseph wrote a letter to Rose O'Neal, a Confederate spy. It is alleged Joseph helped Joaquin Miller become the editor of the Eugene City Democratic Register, a pro-slavery newspaper. However, there is no proof of this, or, Miller was for the Confederacy. Quite the contrary. Joaquin Miller worshipped the 'Pathfinder' who was the first Presidential candidate nominated by the Republican Abolitionist Party. Miller made a folly to Fremont on his property in the Oakland Hills above where my great grandfather, William Stuttmeister, had a farm. William built about forty homes in Fruit Vale, a city that was later incorporated into Oakland. This rock monument supposedly marks the spot where Fremont first got a glimpse of the Golden Gate.
Joaquin wrote a book called 'City Beautiful' and appears to be part of that movement. I suspect his brother George was also, because he lay out the plan for two town, Florence, and Fairmount. Fairmount was in the hills above Eugene between 27th. Ave, and the Willamette. The Mathew Knight Arena is built upon land that once belonged to George. Was George inspired by his visits to 'The Hights' as Joaquin called his Mecca for California Artists and Poets?
The testimony on George's nameless tombstone, reads
"Promoter Fairmount & Winnemucca to the sea, by Oregon, Lewis & Clark, D.A.R"
What does this mean "Winnemucca to the sea"? In my novel I write about my 1950 Dodge breaking down in this desert town located on Route 66. When I got home and on my computer, I read about the building of a from the desert to the sea. But, instead of going to Florence as George Miller intended, this road ended up in Crescent City. The Promoter's dream, had missed the mark. He died not knowing – they almost got it right!
Folks who believed in George's dream tried to get a marker honoring him on the Siuslaw River Bridge that Miller also promoted – while he was alive! Miller objected, and I assume left instructions to not include his name on his marker – just his two dreams! If you don't know a man's dream, then, you don't know the man! Later, someone placed a marker at George's feet.
I planted two Petunias by the Miller markers. I had traded some items at Isabella's Garden in Brownsville for seven plants. I saluted George's Dream that I compared to Fremont's. Here lie the unsung 'Pathfinder' who likened himself to Lewis and Clark.
I had meant to declare myself a Newspaper Man, but, remembered when I came upon a fire in the town of Coburg. It was deliberately set by the fire department. I was in shock to see this beautiful Victorian going up in smoke. I talked to two fire fighters about why the town did not save it. They told me they tried, but, no one wanted it. I am going to investigate, because, I am a reporter for Royal Rosamond Press, a newspaper registered in Lane County.
I then walked into a antique store and asked the proprietor if she had a spindle for sale. She took me into the back room and showed me three spinning wheels that were once owned by an old woman who recently suffered from three strokes. I tried to get information about this woman, but, was not given her name. After seeing a incredible photo of her ancient mother, spinning, the Legend of Sleeping Beauty overcame me!
Alas, I had found her, she not able to communicate after her strokes! In a comatose state, her dream is taken to an antique store, it all in pieces. I am upset, because her history is about to be lost! Did she live in that house that was being burned down? Did she know the Millers, and the Dreamer of Fairmount, the Lost City that is no more, it swallowed up in that ongoing disaster – Eugene City Planning?
Sleeping Beauty was named, Rosamond, my mother's maiden name. There is Fair Rosamond, and a Floral City by the sea. There is Belmont, a city cofounded by my great grandfather in California. The Cogswell-Miller home in Eugene is surrounded by Rose Trees, Rhodadendrons!
The next day I went to East face of Skinner Butte and looked at the two homes that are associated with John Cogswell and his family. John is the unsung Founding Father.

For two weeks I have been taking on the housing system and have talked with Eugene City Manager, Jon Reus, about plans for the University of Oregon to tear down houses in a historic neighborhood. I will meet with a agent for a large real estate company about Homeless Vets and a way to get poor folks into homes. This includes Students.
http://247wallst.com/economy/2014/03/29/how-student-loans-are-a-big-drag-on-the-economy/
Colleges and Banks work together to Front-run your children's dreams. They pool young folks together with the promise of a education, a good job, and a nice home. Then the money lender swoop in and put them in debt for life! We have to turn this around. Get our children in their own home – and then they go to college with a reverse loan!
You don't have to fatten up the bankers to send your kids to college. Just send them to me! I will give them the bottom line on 'The Dream' I will lead them like Gandalf against the Orcs. I will be talking with this real estate agent about creating a virtual reality real real estate land, a real Farmville, called 'Brownsville' and 'Fairmount' founded by George Miller, the brother of Joaquin Miller who read his poems before royaty and was invited to have dinner with the Pre-Raphaelites. I am not just authoring the next Ring Legend, and I living it!
Radical plans to stop rich overseas residents who live outside the EU buying British houses – as well as tight restrictions on them acquiring "newbuild" properties as investments – will be published in a report by a leading rightwing thinktank on Monday.
After finding the neglected tombstone of George Melvin Miller, a story ran on the news about cottages and possible barracks being torn down on Columbia Terrace in Eugene to make way for a large building that will process food for the University of Oregon. I am certain these residences sit upon land that was once owned by George Miller, and his partner, University of Oregon Professor, John Straub. This might constitute the first partnership between the UofO and residential land development which in itself is historic and should be preserved because this relationship has been controversial and needs to be studied. If this study is conducted after the homes are torn down, then there will forever be a gaping wound for the future to see.
George Miller platted Florence, and was the promoter of this fair city by the sea. George was the promoter of the Winnemucca to the Sea highway which is connected to the famous Route 66. But, more stunning than this, there is much evidence George was inspired by his brother who had a home in the Oakland Hills he called 'The Hights'. Here was an outdoor salon for poets and artists who came from all over the world. Joaquin Miller planted thousands of three in the bare hills from where you could see the city lights of San Francisco. There were cable cars on rails, like the rails you can still see making their way up the hills of Fairmount to Hendrick's Park and the Rhododendron gardens.
Miller and Joaquin promoted the Rhododendron Festival in Florence. Joaquin co-founded the Bohemian Club that met in the redwood groves near the Russian River. Here famous authors and artist met once a year. Jack London and George Sterling were promoters of the Bohemian Life. They made Carmel by the Sea what it is today. My famous sister, Christine Rosamond, has a gallery here. My late sister married into the historic Benton family who fought to keep the Oregon Territory out of British hands. My grandfathers founded the city of Belmont south of San Francisco.
The Stuttmeisters had an orchard just below the Hights. Joaquin would carry my father in his lap when he went with my grandmother to SF on the trolley. My kindred built forty new homes on new streets they named after trees. Did George meet these developers we see having a picnic in the redwood groves in the Oakland Hills.
When we were young the Presco children would call Juanita Miller on the phone and pretend we had a broken heart. George's niece was known as the 'White Witch' and gave advice to the sick at heart. I lived at the Stoneridge apartment on 19th. and Harris for twelve years. I would take walks in the nearby hills and feel right at home. I now wonder if George borrowed the architecture of Oakland, and transplanted them to Fairmount. If so, then we are looking at a historic link between the Bay Area and Eugene that needs to broadcast rather than diminished.
Then I went to look at where Eugene built his log cabin. My late adopted son, Hollis Williams lived across the street in a unit reserved for Homeless Veterans. For fifteen years Hollis worked at Agra Pac, and could not get hired after it close down. H took me to a company picnic held in a park.
Hollis was a Dreamer. This is why he was loved by many. He would crawl out from under a bridge where he slept many a cold night, and walk into Safeway, he all smiles, he already talking about his dream he wanted to belong to everyone. When it was certain he would be getting some Social Security money, he wanted to buy me some Disney Stock from a broker in the mall. He also wanted to invest in Doug Hennesy's unfinished movie we were an extra in. Two months after Hud-Vash got him into a apartment, Hollis died. Being homeless for ten years was listed as one of the causes.
It was Hollis who talked me into opening an account at Selco. I used to title H "The Real Mayor of Springfield" because he always knew your name, and greeted you with a smile. When I was in Selco last Thursday, I was greeted by the winning smile of Kate Young who had a table set up for the company she works for, Windemere Real Estate. I sat down and told he about my dream that was hatched in Brownsville the day before. She got onboard and furthered my inspiration down the road. When I learned Windemere has a foundation that helps the homeless, I suggested we meet again. You can see Kate's video below, the last one.
While filming at the Butte, a Veteran of the United States Air Force, came outside and was talking about the two eagles he just saw. They were flying in formation, side by side, then, one peeled off.
The Dream……………….lives on!
Jon Presco
Reporter for Royal Rosamond Press
Copyright 2014
"Our Mission
For the past 25 years, the Windermere Foundation has donated a portion of the proceeds from every home purchased or sold towards supporting low-income and homeless families in our communities. What started in 1989 as a grassroots foundation serving families in need in Washington State, has grown to encompass ten states and has raised over $26 million for programs and organizations that provide shelter, clothing, children's programs, emergency assistance, and other services to those who need our help the most."
http://www.windermere.com/foundation
https://rosamondpress.wordpress.com/2013/07/20/witherspoon-peerage/
https://rosamondpress.wordpress.com/2013/04/15/stewart-breckenridge-line-in-america/
https://rosamondpress.wordpress.com/2014/03/15/the-rose-trees-of-florence/
Fairmount
The Residential Architecture in Eugene Oregon, 1850 to 1950, Multiple Property Submission (MPS) was listed on the National Register of Historic Places in 2000. Portions of the text below were adapted from a copy of the original nomination document. [†] Adaptation copyright © 2011, The Gombach Group.