I am poised to destroy Judaism and Christianity with the publication of my book that exposes the Tribe of Judah as they betrayers of God. Armstrong's interest in the fate of the Lost Tribes, will remain as the paramount interest of Judeo-Christianity.
Our enemies are studying the truth that Christian leaders are still backing The Liar of Liars – because they may not have a choice. Religious Gangsterism has led to the creation of The Monster – The Liar of Liars…The Caesar of Caesars!
I warned you!
John
Posted on July 25, 2021 by Royal Rosamond Press
With the Spencer connection, it is made CLEAR I am Heir to Herbert Armstrong's Church and Radio. I ma REVERSING THE FLOW of American Women to Europe, back to America! Consuelo Vanderbilt had to know all about the Legend of Fair Rosamond, whose portrait was painted by the Pre-Raphaelites I turned my sister 'Rosamond' on to. King Solomon had many foreign wives. How about his great grandson?
Above is the crypt of ROSAMOND Vanderbilt! I will be ignoring the ignorant remnant of my family. Surely, the late and famous artist CHRISTINE ROSAMOND BENTON – is thrilled with all the wondrous connections I am making – FOR BOTH FAMILY ARTISTS! My attorney will make sure to make this point – over and over and over, and over – again!
Consider Solomon's gold treasure that is part of the Bible. American Treasure saved many Royal Castles. I am the True Posterity Teacher who found the Rose Grail and Sword.
The Windsor Labyrinth at Belmont | Rosamond Press
Many evangelical ministers encouraged their sheep to not get vaccinated in order to weaken our Commander in Chief – knowing Russia was a real threat! Armstrong lost his followers when the Iron Curtain fell. His warnings about Russia – went unheeded!
John 'The Artist-Prophet'
MOSCOW (Reuters) – The Russian navy can detect any enemy and launch an "unpreventable strike" if needed, President Vladimir Putin said on Sunday, weeks after a UK warship angered Moscow by passing the Crimea peninsula.
Putin says Russian navy can carry out 'unpreventable strike' if needed (msn.com)
Rosamond Lancaster Vanderbilt (1897-1947) – Find A Grave Memorial
In 1899, Vanderbilt married Virginia Graham Fair (1875–1935), a wealthy heiress whose father, James Graham Fair, had made a fortune in mining the famous Comstock Lode.
William Kissam Vanderbilt II – Wikipedia
The Vanderbilts separated after ten years of marriage but did not formally divorce until 1927 when he wanted to remarry. Divorce proceedings were handled by his New York lawyers while he and Rosamund Lancaster Warburton (1897–1947), a former wife of Barclay Harding Warburton II, an heir to the John Wanamaker department store fortune, waited discreetly away from the media at a home in the Parisian suburb of Passy, France. When the divorce was final, the couple were married at the Hotel de Ville (city hall) in Paris on September 5, 1927. Vanderbilt became a legal stepfather to Barclay Harding Warburton III once they wed.
'Duchess' Podcast Goes Behind the Scenes at Stately Homes in the UK | Tatler Hong Kong (asiatatler.com)
Consuelo Vanderbilt – Wikipedia
Determined to secure the highest-ranking mate possible for her only daughter, a union that would emphasize the preeminence of the Vanderbilt family in New York society, Alva Vanderbilt engineered a meeting between Consuelo and the indebted, titled Charles Spencer-Churchill, 9th Duke of Marlborough, chatelain of Blenheim Palace.
1 Kings 10:14 says, "the weight of gold which Solomon received every year was 666 talents of gold, besides what came from tradesmen, from the traffic of the merchants, and from all the kings of Arabia and the governors of the regions." (Jewish Study Bible).
Rosamond de Clifford (1136 – 1176) – Genealogy (geni.com)
Posted on April 16, 2021 by Royal Rosamond Press
In memory of my Friend, Ben Toney, and Herbert Armstrong who broadcast WARNINGS about the Russian Menace. I talked with my man, Spooky Noodles, to get Meg Whitman to put a replica of Radio London offshore of her property in Dogpatch – two years ago!
Seer Jon
(16) Herbert W Armstrong- Proving the TRUTH(via The World Tomorrow Radio Program).wmv – YouTube
Augustus John, Ian Fleming, and Ben Toney | Rosamond Press
Russian Parliament Leader Encourages Kremlin to Respond With 'Aggressive Action' to U.S. Sanctions (msn.com)
"He argued that Russia should retaliate quickly and not rush to accept Biden's summit offer.
"Revenge is a dish best served cold," Kosachev wrote. "I believe the saying is quite adaptable to a situation when we talk not about revenge but a due answer to aggressive action by an opponent."
(16) The Chantels – Maybe (1958) – YouTube
Church, State and the Pirate Ship Saga
By Neil Earle
Radio Caroline was the first of the offshore "pirate ships" beaming into Britain, though the idea had been tried off California and elsewhere in the 1930's.
(Jingle) "Radio London reminds you: Go to the Church of your choice."
(Pause)
(Announce, loudly): "THE WORLD TOMORROW! Garner Ted Armstrong brings you the plain truth about today's world news with the prophecies of the World Tomorrow!
(GTA): "And greetings friends, this is Garner Ted Armstrong with the good news of the World Tomorrow. World leaders admit that they are frightened, that they are engaged in a fantastic nightmare. They're scared. They don't know what to do. They're wondering what is going to happen in the future and none of them really know."
This was a typical opener for a "World Tomorrow" radio show beaming down on millions of Englishman in the Greater London area between late 1964 and August 15, 1967. This period is now somewhat notable in British broadcasting circles as the heyday of the Pirate Ships. A fascinating tale, this, of how the Armstrongs, Herbert and Garner Ted (successful radio evangelists based in America) ended up in a curious roundelay involving Her Majesty's government in London, the BBC, some of Britain's elite publications and a host of over-the-top radio personalities – some of whom ended up as legends of British popular culture.
The genius behind the pirate ship idea was the offshore positioning of creaky vessels and the occupation of abandoned World War Two-era sea forts as staging platforms to beam in the music millions in "swinging England" craved. As covered earlier, Radio Luxembourg had represented the first crack in the British Broadcasting Corporation's (BBC) exclusive monopoly over radio broadcasting in Britain. But on March 28, 1964, from a 763-ton vessel propelled by a 1,000 h.p. diesel engine off England's southeast coast came the jived up sounds of Radio Caroline, broadcasting on 199 metres. Radio Caroline was the first of the offshore "pirate ships" beaming into Britain, though the idea had been tried off California and elsewhere in the 1930's. 1
This British version of "offshore radio" was the brainchild of Irish entrepreneur Rohan O'Rahilly. O'Rahilly soon had competition from another swashbuckling entrepreneur named Alan Crawford. Both men came to the same conclusion about radio at the same time. An arrangement was made whereby Radio Caroline, now called Radio Caroline North, steamed to a position five miles off the Isle of Man in the Irish Sea while Crawford's 470-ton Mi Amigo became Radio Caroline South, perched off the Essex coast. A Texas businessman named Don Pierson soon got into the act and set up Wonderful Radio London that Christmas, 1964.2
The assault was on. What tart British journalist Christopher Booker dubbed as "the farce of the pirate radio stations" had begun.3
Farcial only because of the nearly three year battle that soon ensued between the British Government and the "pirate ships," as they were soon dubbed. Though the official term was "offshore broadcasting" there was just enough "nuts to the Establishment" tone embedded in the talented tonsils of deejays Simon Dee, Robbie Dale, Kenny Everett, and others to bother Harold Wilson's Labour Government no end. "Some tastes are worse than wild" Lord Sorenson complained in the House of Lords. The House of Lords no less! Pop music and trendy D.J. patter in a pseudo-American style wafted onto an island population seeking relief from some of the BBC's stuffier productions. "I can't understand the Government's attitude over the pirates," Beatle George Harrison declaimed in an interview. "Why don't they make the BBC illegal as well. It doesn't give the public the service it wants, otherwise the pirates wouldn't be here to fill the gap."4
Politics and Religion
Perhaps the "quiet Beatle" had missed the point. Not only had American religious broadcasters rushed in with their programming – from The Lutheran Hour to the Seventh day Adventist's Voice of Prophecy – but concerns were being raised in parliament about the political nature of the matters being discussed along the blue yonder.5 Though there was never direct evidence in Hansard, the official record of British Parliamentary Debates, the indirect evidence is compelling that Garner Ted Armstrong may have been a particular thorn in the flesh. A December, 1966 Good News article by Charles Hunting, then Business Manager for the RCG's United Kingdom operation, reported on the tug of war between the pirate ships and Her Majesty's government, with "The World Tomorrow" often caught in the middle. "The Last Battle for Britain" was the hyperbolic, but not unreasonable in terms of broadcasting, title. Charles Hunting's centerpiece was a quote from an editorial appearing in The Guardian, one of Britain's most prestigious dailies. The writer may have got to the nub of the issue:
One reason why the Government got shifting over radio pirates was the threat of new pirate stations pouring out political polemic instead of perpetual pop. That seems to have been forestalled, but MPs are starting to take an interest in the pronouncements of one Garner Ted Armstrong, an American evangelist… who brings "news of the World Tomorrow." News mostly about fundamentalist religion, but news too of political trends. One recent broadcast said that Britain was about to scuttle out of Gibraltar as a result of American pressure.6
Ouch! Ted was never averse to treading on Whitehall's toes. In some ways as a red-blooded banjo-playing American he reveled in twisting the lion's tail. Slightly up-tight Britain was never his favorite place to visit, though he admired the stalwart British character. So it came to pass that he was pleasantly surprised and bemused to hear his own voice coming out of several car radios one evening in the middle of Picadilly Circus. Interestingly, Dr. Scott Lupo, presenting on the Armstrongs at academic conferences in England in the 1990's, found former British listeners turned academics remembering The Plain Truth's dire warnings against the Common Market evolving into a future danger for Britain.7 Diverse audiences decode diversely. Broadcast scholar Eric Gilder even suggests on his web site that the Armstrongs received funding from the CIA in order to keep Britain out of Europe and safely pro-American. This is certainly untrue but…in popular culture decodings take place on multiple levels.8 In the event, typical British suspicion of Americans definitely affected the way GTA's message was being received.
Ted's days as "Captain Outrageous" in well-targeted Britain would be numbered but not before substantial inroads had been made into British thinking-man's culture. The faceless bureaucrats across the Channel did make a tempting target for red-blooded Brits fearful of becoming perpetual Little Englanders in Europe's shadow. The result? Guardian editors in sympathy with an irritating American orator – good heavens!
Thus tweaked, the British lion turned this challenge from the ether into a minor comic opera of sorts. The BBC's supporters in parliament tried to turn the screws:
April 27, 1967: M.P Mr. Faulds asked the Secretary of State: "Will he amend the 'Representation of the People Acts' to give him power to proceed against persons who broadcast political propaganda from illegal radio stations." Answer: "The Postmaster General has already done so."
May 11, 1967: Faulds was back: "This is the first time that this country has been subjected to a stream of misleading propaganda from outside our territorial waters. I do not think that this is a matter for jokes."
June 1, 1967: Sir C. Osborne counters: "Why should pirate radio stations be denied free speech on political matters?"9
Official harassment began. The Government Post Office (GPO) cut off Caroline's ship-to-shore telephone. The Foreign Office lodged a protest with the government of Panama, where the Caroline was registered. The Times was suitably indignant. M.P.s fulminated. British audiences, however, were distinctly unamused. They rallied to the pirates from the beginning, especially the youth. "Within weeks," wrote Booker, "a Gallup Poll provided the evidence – the Caroline was already rivaling Radio Luxembourg in popularity with around 7 million radio listeners." Radio Caroline spawned a host of imitators – Radio 270, Radio Scotland, Radio 370, and five others. Roger Lippross, now a California resident after serving as the church's publishing representative, was enchanted. He had remembered the distinctive Armstrong voice from Radio Luxemburg in the 1950's when his father had forced him to burn RCG (Radio Church of God) booklets and other "American propaganda." Now Radio Caroline North beamed into his home between Blackpool and Liverpool and the young pre-press expert was hooked.
Today he looks back and reminds us: "It was actually illegal to be listening to pirate radio!"
Tuned-in Britain
The struggling Radio Church of God in Britain was quick to eye this strategic opportunity. With the appearance of off-shore radio, Ambassador College executives in England could dream of saturating the British Isles with "The World Tomorrow." A fascinating spin-off is the fact that for all the Armstrong media dominance in the United States and Canada, some of the most insightful appraisals as to their impact on 1960's culture would come from irreligious, slightly-jaded Great Britain. Great Britain – where radio broadcasting was state-controlled even down to the 1980's.
How did it happen?
Charles Hunting's article traced it to the chance meeting of two old friends on a London street in late 1964. One of them was the advertising representative for "The World Tomorrow" in England. His friend was selling radio time on a new radio station due to soon start broadcasting off shore. The Good News reported:
A hurried conference was arranged with the station manager and Mr. Herbert Armstrong flew in from the United States. It was a difficult and tense situation! Although The World Tomorrow was one of the world's largest buyers of radio time…a very sensitive situation developed. The station wanted to get away from the staid, rather dreary broadcasting format that was the normal bill of fare for British listeners. They wanted to project a new radio image – alive, fast-moving, totally musical-type programming. Talking programs were "out!" Educational-type programs were "out!" Religious programs were totally unacceptable!10
But HWA with his blood well up was hard to refuse, as Charles Hunting reported. "After two conferences with Mr. Herbert W. Armstrong and four-and-a-half hours of conversation, they were 'in' and probably the most costly single commercial radio contract in history was signed. Now, all stations have accepted The World Tomorrow program." This was not an exaggeration. Robert Chapman and other sources mention "The World Tomorrow" and "Herbert W. Armstrong's Radio Church of God" as the largest advertiser on the pirate ships.11 Edward Smith's detailed notes of Bricket Wood Bible Studies and Church Services are eloquent on that score. Church leaders of that era were worried about cost overruns, as much of the money was coming from the United States churches.12 The Pirate Ship venture was proving expensive but, just as in America, the radio broadcast was a tremendous boon to the Work in Britain. Charles Hunting measured the sweep of that dramatic surge. "Just twenty short months ago [writing in 1966] there was no broadcasting of the World Tomorrow in England, and no possible hope of any," he intoned," Today, with the exception of a very few areas, the entire nation has access to the program."
Access indeed!
Throughout 1965 and 1966 responses to the pirate ships dramatically pushed the WCG's work ahead in Britain. The Bricket Wood office received about 135,000 letters in 1965 alone. This meant the addition of some 53,000 people to The Plain Truth mailing list – the church's life blood. The 1966 Envoy reported that British Mail staggered away with sixty-five tons of PT subscriptions! By the end of 1965 there had emerged a total of nine WCG churches across the British Isles, servicing some 900 people. Festival attendance figures were always a primary index of church growth. It was thus exhilarating to report that Britain's festival attendance zoomed from 1532 in 1965 to 3350 in 1972. As early as the June, 1965 Plain Truth editor Herman Hoeh was suitably ecstatic if a little hyperbolic about potential audience:
From the estuary of the Thames River "The World Tomorrow" can now be heard on Radio London by millions all over southern England at 8 o'clock in the evening. It booms in over London as a local station. And from the Irish Sea, Radio Caroline North beams the gospel over the British Isles daily at the same time – 8 p.m. Never in all history has there been anything like it. The potential listening audience of these two superpower stations broadcasting from ships at sea, is a condensed, concentrated 55 million people! The British Isles are, in area, only about the size of the southern half of California…yet more than 55,000,000 people are condensed in that little area.13
"Rare Sincerity"
By 1967, the growth of the British churches, fueled by the phenomenon of nationwide broadcasting, was impressive. Even more encouraging was the obvious impact of the radio program on the British Isles as a whole. Even faster than in the United States, Garner Ted Armstrong became virtually a household name almost overnight. Charles Hunting's December, 1966 Good News report recorded a high-profile evaluation of "The World Tomorrow" from a leading medical journal. A letter to the editor penned in elegant style the listener's pique at the seemingly indecent haste of the British Postmaster General (PMG) to ban the pirate ships:
The sudden urgency on the part of the PMG to ban "pirate" radio stations interests me. Is it because of the threat of an extra recruit allegedly about to broadcast political propaganda?…A type of propaganda is already being broadcast from private radios. Every day a remarkably attractive and compelling American orator, one Garner Ted Armstrong, puts over some extraordinarily healthy views to millions of listeners. His "plain truth" doctrine, under the generic title The World Tomorrow, always delivered with rare humor and sincerity, contains material which may well vex certain MPs [Members of Parliament] of all parties.
"Rare humor and sincerity" – a telling phrase. Garner Ted's dramatic flair and yen for rhetorical "cut and thrust" could be quite appealing to the British temperament, American accent and all! "Heavy irony is always appreciated more in England than America," says Roger Lippross "and Ted was almost fatally addicted to good sarcasm." Some of his irreverent one-liners – "You could get yourself killed in a peace march," "We can destroy the world fifty times over when once would be quite enough," "What's Lent? Something that sticks in your navel?" – took on legs. More highbrow listeners enjoyed the RCG's tweaking of the accepted liberal myths of the 1960's. That was one level. On another, worried Anglican parishioners could enjoy Ted's witty sallies against evolution. Scoffing at evolution was particularly controversial in England, the home of Charles Darwin. Ted's verbal Molotov cocktails were embedded even in the booklet titles he advertised over the air – the irresistible "A Theory for the Birds," "Some Fishy Stories." Then he would pause dramatically as a staged afterthought: "I think they call it evil-ution in England." Or he might ask coyly: "Is it significant that the most popular idea for the origin of the universe is described as a huge cloud of gas?"
Rare humor had always been a Ted Armstrong stock in trade. But what were those "extraordinarily healthy views"? This phrase underscores just how much of a "broad text" of the popular culture the Armstrong radio insurgency had become. The upscale British listener continued his analysis:
For example, he advocates proper and reasonable discipline for children; deplores the "new morality;" is saddened by Britain's decline as a world power; does not care for "weirdoes;" assaults sentimental Christianity as being against Bible teaching; is horrified by Britain's obsession with gambling; considers that granting independence to unready countries is a mistake – and so on. Is this the real reason for the new drive to stop that voice as well as less attractive sounds?14
There was even subdued comedy "in house." Herbert Armstrong with his dander up was often entertaining to watch, especially if you were well out of range. He decoded the controversy in an altogether different way. His Midwestern law and order proclivities were outraged at the mention of the phrase "pirate ships." Pirate ships? "Pirate ships?" HWA was always ready to fulminate on the subject even years later: "They were not pirate ships!" he would protest to no-one in particular. Years later in the USBC booklet he was still settling scores. "They were not illegal! They violated no law of man," he wrote. "But the British authorities called them 'pirate' ships. They were not pirates. They were not marauders…They harmed no one. But most governments of man would like to control what their people hear or do not hear." As was not unusual, HWA's hearers would glance down politely at the floor to hide slightly concealed smiles. In some ways this predictable Amstrong pique at Whitehall and its ways would be a rhetorical dress rehearsal for the far greater strife with the state of California in the next decade. In 1967, however, the British government was indeed able to bring pressure to bear to squelch the offshore broadcasting in the form of the Marine Broadcasting Offenses Act, to go into effect August 14, 1967. This was not, it turned out, a happy moment for the British churches. But for a while the Armstrong radio onslaught had thrown sedate Britain for a loop.
A Frenetic Summer
The implementation of the Marine Offenses Bill effectively ended the Worldwide Church of God's radio insurgency in the British Isles. Bricket Wood Bible Studies and Sabbath services were replete with updates on this last-ditch "Battle for Britain" as the intensely mission-driven WCG put it. Elder Ed Smith's detailed notes from the messages delivered to the headquarters congregation give some of the flavor of that frenetic summer with Pirate Ships, the Six Day War, WCG expansion into the Middle East and "end-time fever" all jumping around in the hopper:
May 5, 1967 – Good comments about HWA's broadcast about sex. Many letters from teenagers. John Butterfield (head of Ambassador College Press) visited a printing seminar and spoke to groups of young people who had heard "The World Tomorrow" broadcast. An amendment is under way in parliament to suspend the Marine Offences Bill until BBC offers some suitable replacement. Radio Caroline vows to carry on regardless (Charles Hunting).
May 6, 1967 – Our new office being furnished in Jerusalem. The Marine Offences Bill to be raised in the House of Lords on Monday for its third reading before it goes back to the House of Commons to become law (Ronald Dart).
May 12, 1967 – Last night the first "World Tomorrow" television program broadcasted since 1955 – in USA on Channel 22; meanwhile new mail from radio ships up to 892 letters this week – third highest total ever. Radio London has the best reception; Radio Scotland heard in Glasgow… and coming through loud and clear (Charles Hunting).
May 20, 1967 – John Jewell, Mail Receiving Department head, will be going to Nicosia to assist in establishing a new office in Cyprus (Raymond McNair).
May 26, 1967 – Now nearly six weeks since Mrs. Armstrong died. New mail from radio ships now reached 897 letters this week. Only Radio 390 broadcasts once a day – all other ships twice daily (Raymond McNair).
May 27, 1967 – Middle East situation could blow up very soon, foul up God's Work there. Remember Radio 390 and the ship situation in prayers (Raymond McNair).
June 2, 1967 – This week in U.K. the new mail from radio ships was above 1000 letters – the second highest response. Breakdown was: Radio London, 253 letters; Radio Caroline, 225; Radio 355, 190; Radio 390, 189, etc. There are only a few years left. Time has come for Israelis to take over the Temple site (Raymond McNair).
June 3, 1967 – Exciting news: entire Bricket Wood Chorale (the college choir) to be sent to Pasadena next January. Troubled situation in the Middle East – our advertising man, Milt Scott, has backed out; Stanley Rader also. We have perhaps four and a half years to go (before January, 1972); this world reeling in its corruption won't be here in ten years; London won't be here unless saved by God's mercy (Herbert Armstrong).
June 10, 1967 – HWA has received many letters about Mrs. Loma Armstrong's good example; Israelis will be building a temple very soon; perhaps only four more Ambassador graduations to go (Hebert Armstrong).
June 16, 1967 – Ship stations being allowed to carry on until BBC introduces a replacement; God had TV, radio and the press invented for the use of his church and no other purpose; God has warned the people through HWA and GTA (Hebert Armstrong).
June 23, 1967 – GTA in Texas; wife Shirley just had a still birth with normal labor but lost this little girl at five and a half months; they had hoped for a little daughter. HWA conferred today with Jordanian government representative Adli Muhktadi – "World Tomorrow" will now begin on Amman radio on July 1 (short wave and medium wave); HWA fells sympathy for King Hussein and the Jordanians; every penny they receive (from WCG) will be allocated to help Palestinian refugees; Jordanians look with favor on the Work of God (Herbert Armstrong).
July 1, 1967 – Pray for situation in Palestine; our broadcast due today on radio Amman; don't get careless because of the Postmaster General's latest dictum – a reprieve from banning the ship stations till September (Raymond McNair).
July 7, 1967 – The WCG's broadcast named in the Sunday Sun newspaper; the article suggested that religion could save the North Sea radio pirates since their people could survive on "Church of God" revenues; "The World Tomorrow" has been the big financial backing behind these ships (John Portune).
July 15, 1967 – The ship stations due to be thrown off the air on August 15; all expect to end their transmissions by midnight, August 14. God can continue to hear our prayers and keep these stations open. Two new offices now established (Cyprus and Jerusalem); pray for safety of Mr. and Mrs. Raymond Dick and family; new office opening in Mexico City.
July 22, 1967 – Mr. Robert Boraker (Letter Answering Department, U.K.) back from seven months in Pasadena; speaks on crisis of Mrs. Armstrong's sickness yet Mr. Armstrong very concerned about Mrs. Boraker's health battles; Mr. Armstrong very lonesome in the evenings without his wife; a call for a further church day of fasting (re. pirate ship legislation) this week (Robert Boraker).
July 28, 1967 – Radio 390 off the air for good; their last message goes out tonight at 5:10 PM, closing with the national anthem; Radio London is also through; Radio Caroline will be on until August 15; feel a sense of loss as a part of the Work is shut down (Charles Hunting).15
A Bang Not a Whimper
The WCG's pirate ship venture expired in fighting style. Edward Smith was in Belfast for the Sabbath of August 5, 1967 to hear local pastor James Wells report that Radio Manx on the Isle of Man will keep broadcasting. The next week, in Glasgow church, pastor Colin Adair passed on the news that the previous week was a record week for mail in the WCG's British operation. People sough frantically to receive a Plain Truth subscription before the doors closed and 1119 of them wrote to the Bricket Wood office. The official tally went as follows:
Radio 355 – 367 letters
Radio London – 282 letters
Radio Caroline – 271 letters
Radio Scotland – 97 letters
Radio 270 – 63 letters
Radio 390 – 32 letters
Radio Manx – 6 letters
"People are hoping for an alternative to the pirate ships," Colin Adair commented to his congregation. "They will feel lost without the broadcast. People are very sorry at the loss of the stations. They are pleading for us to stay on." The next week at the weekly Bricket Wood Bible Study, Raymond McNair cited a London Daily Mail headline, "Ban Silences Radio God," a direct slap at "The World Tomorrow." This echoed the previous week's article in the London Observer referencing the "Pirate Radio Church of God." As had and would occur in the United States, Herbert Armstrong's media efforts were often underscored in counterpoint. Nevertheless, the Daily Mail and the Observer were respected British institutions. In their apparent glee at the Armstrong's demise they were perhaps pointing up the impact the church was having in those tumultuous years. Meanwhile, one Letter to the Editor in the Daily Mail, lamenting the broadcast's disappearance was headlined: "Final Link With Sanity Has Been Broken."
Echoes of the pirate ship insurgency did remain, even four decades later. On September 28, 2003, a tongue-in-cheek obituary in the London Sunday Times satirized a BBC Radio 4 report announcing the passing of "one of religion's best-known and best-loved voices." Writer Paul Donovan asked: "What? Was Radio 4 going to say something nice about Garner Ted Armstrong, the American evangelist who believed Anglo-Saxons were one of the lost tribes of Israel and whose apocalyptic sermons on 'The World Tomorrow' went out for years on the North Sea pirate ships and another 300 stations worldwide?" The answer was, as expected, in the negative but a reflection, nevertheless, of one writer's cultural memory. The February 5, 2005 Liverpool Echo Flashback, taking a look back at popular radio's history of abundant variety, opined: "Religion was not forgotten either. At 11:30 P.M. each night the strident voice of American evangelist Garner Ted Armstrong would ring out telling us he was 'bringing Christ to the nations.'"
Popular culture artifacts sometimes achieve a kind of lasting notoriety, as the fascination over Elvis Presley attests. As broadcasters, the Armstrongs were, in their way, unforgettable. The pirate ship era is remembered in WCG (now GCI) folk memory as one of the seminal periods of church growth in Great Britain. The ghost of the pirate ships themselves still haunt the air waves through the continuing adventures of Radio Caroline and the teasing suggestion on pirate web sites that the Labour Party's defeat in the 1970 U.K. election could be traced to the loss of precious 18-year-old votes. These new teen voters chose to protest their government's shut-down of one of the symbols of the Swinging Sixties. "God moves in mysterious ways" the British poet Edward Cowper had written. Thus, even in 1967, Charles Hunting could be philosophical about it all. As the WCG (U.K.) CFO he mentioned in the August 25 Bricket Wood Bible Study that the bill for the radio broadcasts in just one month came in at $65,000 – "a considerable sum: in Edward Smith's phrase for the Britain of 1967. But one the church was more than willing to pay at the time.
(ED. – Excerpted from an unpublished manuscript "Blow the Dust Off Your Bible: Herbert Armstrong and American Popular Religion" by Neil Earle.)
1 "Radio Caroline," Wikipeida.org/wiki/Radio_Caroline (5/3/2007)
2 "Wonderful Radio London," Wikepdia.org/Wonderful_Radio_London (5/4/2007)
3 Christopher Booker, The Neophiliacs, page 236.
4 George Harrison quoted in "Disc" magazine, Ray Coleman interview, August 6, 1966.
5 Robert Chapman, Selling the sixties: the pirates and pop music radio (London: Routledge, 1992), page 189.
6 Charles F. Hunting, "The Last Battle for Britain," The Good News (December, 1966), pages 8, 21.
7 Scott Lupow, personal communication, January, 2006. The teaching of a United Europe as allegedly foreshadowed in Revelation 17 and becoming the instrument of Britain's demise was an Armstrong standard.
8 Eugene Michel, the WCG's "Mr. Accounting" for many years, cheerfully dismisses this suggestion as he does the theories of support from Howard Hughes or H.L. Hunt (personal interview, May 8, 2007).
9 Hansard, General Index, Sessions 1966-67 (April 18, 1966-October 27, 1967).
10 Charles Hunting, The Good News (December, 1966), pages 8, 21. Most WCG details flow from this article.
11 Robert Chapman, Selling the sixties, page 188; "The Pirate Radio Hall of Fame," http://www.offshoreradio.co.uk/djse2h.htm (5/3/2007).
12 Edward Smith, private communication, October 26, 2006.
13 Herman L. Hoeh, "And Now 'The World Tomorrow' Broadcast Bla
Posted on April 16, 2021 by Royal Rosamond Press
The Real Royal Janitor
Last night I came upon an article about the love letters written between Ian Fleming and his wife, and was reminded of the fiery relationship I and Rena Easton nee' Christensen, had. I lamented that we had not continued our LETTER EXCHANGE so that there would be such history available to me, the only living human being authoring a James Bond book – because I am related to Ian Flaming, and his tragic son, who was name after his uncle, who is the son of the artist Augustus John, who allowed Elizabeth Rosemond Taylor's uncle, Howard Young, to sell his artwork in America. Around 9:00 A.M. on April 16th. 2021, I discovered that Fleming and his family were friendly with the Fermor family, who married into the Hesketh family, who married into the Sharon family of Belmont. This gives me the credentials – I deserve! I am a REAL AGENT FOR FREEDOM!
A week ago I was going to blog on a reunion at the Palace Hotel with fundraiser for 'The Royal Janitor'. There would be a train trip to Belmont where a Celebrity Labyrinth would be made in Twin Pines Park. I would invite my Star, Lara Roozemond, and, my Muse, Rena Easton, whose grandmother was so grateful I rescued her, a Beautiful Damsel in Distress. I am so grateful to the World Wide Web for making my dream come true. I have not let my women down.
John Presco 007
Copyright 2021
President: Royal Rosamond Press
Ann Fleming, née Charteris, was born into the aristocracy and married wealthy men. Her first husband was Shane O'Neill, the 3rd Baron O'Neill. After his death in military action in 1944, she married the newspaper magnate Esmond Harmsworth, the 2nd Viscount Rothermere.
Ian Fleming's Love Letters at Sotheby's | The Book Collector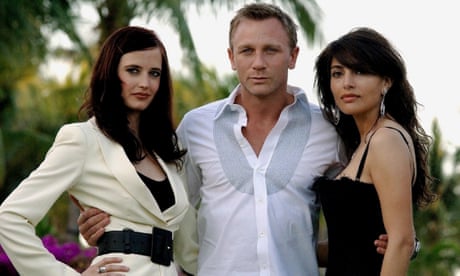 During both marriages she and Fleming were lovers, an intense relationship that had sado-masochistic elements. "I long for you even if you whip me because I love being hurt by you and kissed afterwards," Ann once wrote to Fleming.
Russian Parliament Leader Encourages Kremlin to Respond With 'Aggressive Action' to U.S. Sanctions (msn.com)
From: Anne Farmer y@yahoo.com> Subject: Re: SHARON To: "John Ambrose" Date: Thursday, December 23, 2010, 3:34 AM Hi John- I will call Patrick Sharon after Christmas when I return to Seattle. Today I take mother to Portland on Amtrak for Chrustmas to see some friends. Please send me your mailing address as I am sending out my New Year's cards- thank you. Have a great Holiday and a very Happy New Year. Kindest Regards- Anne —
On Sun, 12/5/10, John Ambrose wrote: From: John Ambrose Subject: SHARON To: @yahoo.com Date: Sunday, December 5, 2010, 5:03 PM Anne; Here is the number John, Thanks for all of your information. I am still trying to find the list of the California Sharon Family Reuniun. This will help me establish family connections for all of us. As I mentioned my Great grandparents were the last of our family who received the invite.Their names are Samuel and Stella Sharon of Kansas City. Lets stay in contact. Patrick Sharon II
From: Anne Farmer y@yahoo.com> Subject: Re: Withersppon To: "John Ambrose" Date: Saturday, March 6, 2010, 1:41 PM Hi Jon- These I know- the Heskeths married into my side- the Fermors so they are distant cousins of mine. The Quakers, Methodists were the Fermor side- they never owned slaves like Witherspoon did.I had heard about the Presbyterian strong influence- and how the Calvinists were more fighters. On my side we have the lovers, not fighters. Anne PS- I was just connected via a mutual friend to look up Theresa-Mary Morton while in London, who is Queen's librarian.
James Cecil Baring, 6th Baron Revelstoke (born 16 August 1938) is a British peer. A son of Rupert Baring, the 4th Baron, and Flora Fermor-Hesketh, daughter of the 1st Baron Hesketh, he was educated at Eton College. He married Aneta Laline Dennis Fisher in 1968. They had two sons, Alexander Rupert Baring, born 9 April 1970, and Thomas James Baring, born 4 December 1971. He married Sarah Stubbs in 1983. They had two daughters, Flora Aksinia Baring, born 17 July 1983, and Miranda Louise Baring, born 1 May 1987. He succeeded his brother, John Baring, 5th Baron Revelstoke, born 2 December 1934, in 2003. His half-sisters, by a later marriage of his mother to Lt.-Cdr. Derek Lawson, are Arabella Ann Spurrier (née Lawson), born 14 August 1946, and Caroline Flora Turner (née Lawson), born 23 September 1953.
Sharon-Hesketh Family of Piedmont | Rosamond Press
"I have put on pause my homework of family relations. I do know some of the California Sharons and I am familiar with the reunion that use to take place in San Francisco, but I have been swamped. I would love to refresh the reunion for our family. I am not familiar with the names on your email yet. I don't know if you sent email to Philip or had misplaced my name. I will start more family connections with the Sharon clan soon.
Patrick Sharon
Hi Jon- Get ready- much info coming now- please go ASAP to tatler.com- June issue page 102- big article on the new owner of Easton Neston- Leon Max- I'm headed there with James Baring and Bob and Joanne Fermor tomorrow.
Anne
Le Royale Rouge Dragon | Rosamond Press
Teresa Rozemond Bond La Draco | Rosamond Press
Bringing Bond to book | Patrick Leigh Fermor
Researching details of voodoo rites in Live and Let Die, Bond consults The Traveller's Tree by Fleming's friend Patrick Leigh Fermor. Appropriately enough, 007 also likes a good thriller and purchases the latest Raymond Chandler at the close of Goldfinger, and in On Her Majesty's Secret Service displays a ready familiarity with the Nero Wolfe series, written by the equally well-read Rex Stout. It turns out that M too knows of Wolfe. En route to Istanbul in From Russia with Love, Bond enjoys a literary busman's holiday by reading Eric Ambler's The Mask of Dimitrios.
Patrick Leigh Fermor, who has died aged 96, was an intrepid traveller, a heroic soldier and a writer with a unique prose style. His books, most of which were autobiographical, made surprisingly scant mention of his military exploits, drawing instead on remarkable geographical and scholarly explorations. To Paddy, as he was universally known, an acre of land in almost any corner of Europe was fertile ground for the study of language, history, song, dress, heraldry, military custom – anything to stimulate his momentous urge to speculate and extrapolate. If there is ever room for a patron saint of autodidacts, it has to be Paddy Leigh Fermor.
Rather than go to university in 1933, at the age of "18 and three-quarters", he set out in December that year to walk from the Hook of Holland to what he insisted on calling Constantinople, or even Byzantium [Istanbul]. There was no hurry, he wrote 65 years later in an article for the London Magazine. His journey took him "south-east through the snow into Germany, then up the Rhine and eastwards down the Danube … in Hungary I borrowed a horse, then plunged into Transylvania; from Romania, on into Bulgaria". At New Year, 1935, he crossed the Turkish border at Adrianople and reached his destination.
William, 4ème comte de Pomfret, FERMOR : Family tree by Base collaborative Pierfit (pierfit) – Geneanet
Alexander Fermor-Hesketh, 3rd Baron Hesketh – Wikipedia
Posted on April 16, 2018 by Royal Rosamond Press
Here are the vessels that Sir Caspar John served upon. He was born into a artistic family. I would like see the College of Defence Studies founded by the Artist, Sir Winston Churchill, expanded to include Creative People in Britain and the U.S. As a rule artists, writers, and musicians do not take slaves, gas people, and loot other people's art. Hitler did all three. He was a bad artist who cost the world many lives, and a trillion dollars to put him down. We took back the art he stole and put it in sacred public places. I support Theresa May's strike against Assad, who gassed his own people.
Below are the warships that Sir Ian Easton served on.
Jon Presco
https://en.wikipedia.org/wiki/Caspar_John
https://en.wikipedia.org/wiki/Ian_Easton
China's interpretation of the law of the sea within what it claims to be its own waters has long clashed with that of maritime powers and the majority of members of the international community. The United States regularly asserts maritime rights and freedoms under its "freedom of navigation" program, much to Beijing's chagrin.
Author
Former Brookings Expert
Senior Research Fellow – University of Cambridge
But as other maritime powers join the United States in taking steps to defend maritime rights—a British Royal Navy warship makes its way through the South China Sea this month—it is in China's interests to learn from the Soviet example. As the Soviet navy transitioned from a "reactive coastal fleet" to a "proactive, expansionist, blue-water navy," the Soviet attitude towards the law of the sea changed. It moved from one that sought to limit maritime freedoms to one that joined hands with naval powers, including its Cold War foe, the United States, to push for protection of such freedoms. A similar shift would help boost China's international reputation, as well as protect and advance its interests across the globe.
Maritime powers join hands
British Defense Secretary Gavin Williamson confirmed last month that a Royal Navy warship would sail through the South China Sea in March on its way back from Australia to the United Kingdom to assert navigation rights in waters Beijing claims. The HMS Sutherland left Sydney for the South China Sea on March 15, undertaking training with the Australian navy in the meantime. It is not clear what rights, exactly, the United Kingdom will assert—Williamson declined to say whether it would exercise rights to innocent passage within 12-nautical miles of disputed land territories or wider freedoms outside of territorial seas.
What is clear, however, is that in taking steps to assert rights vested under the United Nations Convention on the Law of the Sea (UNCLOS) in the South China Sea, the United Kingdom joins other maritime powers in guarding against their erosion. In June 2016, the French minister of defense underscored his country's commitment to the principles of freedom of navigation and overflight and the navy's intention to continue to pass through the waters of the region several times a year. In the first half of 2016, French navy vessels deployed to the region three times.
U.S. Freedom of Navigation program
The United States, for its part, regularly asserts maritime rights vested under UNCLOS under its "freedom of navigation" program. The program's name is a bit of a misnomer since it protects more than the right to navigate from point A to point B. It defends a whole basket of rights and freedoms, including the right of warships to exercise innocent passage within territorial seas without prior notification or authorization, and the freedom to conduct military activities, including surveillance and reconnaissance, outside of territorial seas. The U.S. freedom of navigation program also pushes back against excessive maritime claims that limit rights and freedoms of warships and warplanes. In the past year, U.S. forces under the freedom of navigation program challenged China's claims to a territorial sea from offshore features not entitled to one under UNCLOS.
Given its wide scope, it is more accurate to describe the program as a "freedoms of the seas" or "excessive maritime claims" program. More accurate terminology would make it more difficult for China to sidestep real disagreements over legitimate rights and freedoms under UNCLOS. Beijing suggests that the United States and others invent concerns over "freedom of navigation," but its argument only has superficial validity if we take "freedom of navigation" in its narrowest sense. Still, the term "freedom of navigation" operations, or "FONOPS," has stuck. From October 1, 2016, to September 30, 2017, the United States conducted freedom of navigation operations to challenge the excessive maritime claims of 22 countries around the world.