The Real Royal Janitor
Last night I came upon an article about the love letters written between Ian Fleming and his wife, and was reminded of the fiery relationship I and Rena Easton nee' Christensen, had. I lamented that we had not continued our LETTER EXCHANGE so that there would be such history available to me, the only living human being authoring a James Bond book – because I am related to Ian Flaming, and his tragic son, who was name after his uncle, who is the son of the artist Augustus John, who allowed Elizabeth Rosemond Taylor's uncle, Howard Young, to sell his artwork in America. Around 9:00 A.M. on April 16th. 2021, I discovered that Fleming and his family were friendly with the Fermor family, who married into the Hesketh family, who married into the Sharon family of Belmont. This gives me the credentials – I deserve! I am a REAL AGENT FOR FREEDOM!
A week ago I was going to blog on a reunion at the Palace Hotel with fundraiser for 'The Royal Janitor'. There would be a train trip to Belmont where a Celebrity Labyrinth would be made in Twin Pines Park. I would invite my Star, Lara Roozemond, and, my Muse, Rena Easton, whose grandmother was so grateful I rescued her, a Beautiful Damsel in Distress. I am so grateful to the World Wide Web for making my dream come true. I have not let my women down.
John Presco 007
Copyright 2021
President: Royal Rosamond Press
Ann Fleming, née Charteris, was born into the aristocracy and married wealthy men. Her first husband was Shane O'Neill, the 3rd Baron O'Neill. After his death in military action in 1944, she married the newspaper magnate Esmond Harmsworth, the 2nd Viscount Rothermere.
Ian Fleming's Love Letters at Sotheby's | The Book Collector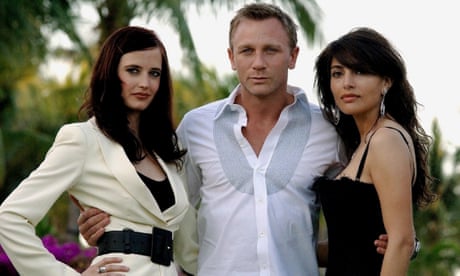 During both marriages she and Fleming were lovers, an intense relationship that had sado-masochistic elements. "I long for you even if you whip me because I love being hurt by you and kissed afterwards," Ann once wrote to Fleming.
Russian Parliament Leader Encourages Kremlin to Respond With 'Aggressive Action' to U.S. Sanctions (msn.com)
From: Anne Farmer y@yahoo.com> Subject: Re: SHARON To: "John Ambrose" Date: Thursday, December 23, 2010, 3:34 AM Hi John- I will call Patrick Sharon after Christmas when I return to Seattle. Today I take mother to Portland on Amtrak for Chrustmas to see some friends. Please send me your mailing address as I am sending out my New Year's cards- thank you. Have a great Holiday and a very Happy New Year. Kindest Regards- Anne —
On Sun, 12/5/10, John Ambrose wrote: From: John Ambrose Subject: SHARON To: @yahoo.com Date: Sunday, December 5, 2010, 5:03 PM Anne; Here is the number John, Thanks for all of your information. I am still trying to find the list of the California Sharon Family Reuniun. This will help me establish family connections for all of us. As I mentioned my Great grandparents were the last of our family who received the invite.Their names are Samuel and Stella Sharon of Kansas City. Lets stay in contact. Patrick Sharon II
From: Anne Farmer y@yahoo.com> Subject: Re: Withersppon To: "John Ambrose" Date: Saturday, March 6, 2010, 1:41 PM Hi Jon- These I know- the Heskeths married into my side- the Fermors so they are distant cousins of mine. The Quakers, Methodists were the Fermor side- they never owned slaves like Witherspoon did.I had heard about the Presbyterian strong influence- and how the Calvinists were more fighters. On my side we have the lovers, not fighters. Anne PS- I was just connected via a mutual friend to look up Theresa-Mary Morton while in London, who is Queen's librarian.
James Cecil Baring, 6th Baron Revelstoke (born 16 August 1938) is a British peer. A son of Rupert Baring, the 4th Baron, and Flora Fermor-Hesketh, daughter of the 1st Baron Hesketh, he was educated at Eton College. He married Aneta Laline Dennis Fisher in 1968. They had two sons, Alexander Rupert Baring, born 9 April 1970, and Thomas James Baring, born 4 December 1971. He married Sarah Stubbs in 1983. They had two daughters, Flora Aksinia Baring, born 17 July 1983, and Miranda Louise Baring, born 1 May 1987. He succeeded his brother, John Baring, 5th Baron Revelstoke, born 2 December 1934, in 2003. His half-sisters, by a later marriage of his mother to Lt.-Cdr. Derek Lawson, are Arabella Ann Spurrier (née Lawson), born 14 August 1946, and Caroline Flora Turner (née Lawson), born 23 September 1953.
Sharon-Hesketh Family of Piedmont | Rosamond Press
"I have put on pause my homework of family relations. I do know some of the California Sharons and I am familiar with the reunion that use to take place in San Francisco, but I have been swamped. I would love to refresh the reunion for our family. I am not familiar with the names on your email yet. I don't know if you sent email to Philip or had misplaced my name. I will start more family connections with the Sharon clan soon.
Patrick Sharon
Hi Jon- Get ready- much info coming now- please go ASAP to tatler.com- June issue page 102- big article on the new owner of Easton Neston- Leon Max- I'm headed there with James Baring and Bob and Joanne Fermor tomorrow.
Anne
Le Royale Rouge Dragon | Rosamond Press
Teresa Rozemond Bond La Draco | Rosamond Press
Bringing Bond to book | Patrick Leigh Fermor
Researching details of voodoo rites in Live and Let Die, Bond consults The Traveller's Tree by Fleming's friend Patrick Leigh Fermor. Appropriately enough, 007 also likes a good thriller and purchases the latest Raymond Chandler at the close of Goldfinger, and in On Her Majesty's Secret Service displays a ready familiarity with the Nero Wolfe series, written by the equally well-read Rex Stout. It turns out that M too knows of Wolfe. En route to Istanbul in From Russia with Love, Bond enjoys a literary busman's holiday by reading Eric Ambler's The Mask of Dimitrios.
Patrick Leigh Fermor, who has died aged 96, was an intrepid traveller, a heroic soldier and a writer with a unique prose style. His books, most of which were autobiographical, made surprisingly scant mention of his military exploits, drawing instead on remarkable geographical and scholarly explorations. To Paddy, as he was universally known, an acre of land in almost any corner of Europe was fertile ground for the study of language, history, song, dress, heraldry, military custom – anything to stimulate his momentous urge to speculate and extrapolate. If there is ever room for a patron saint of autodidacts, it has to be Paddy Leigh Fermor.
Rather than go to university in 1933, at the age of "18 and three-quarters", he set out in December that year to walk from the Hook of Holland to what he insisted on calling Constantinople, or even Byzantium [Istanbul]. There was no hurry, he wrote 65 years later in an article for the London Magazine. His journey took him "south-east through the snow into Germany, then up the Rhine and eastwards down the Danube … in Hungary I borrowed a horse, then plunged into Transylvania; from Romania, on into Bulgaria". At New Year, 1935, he crossed the Turkish border at Adrianople and reached his destination.
William, 4ème comte de Pomfret, FERMOR : Family tree by Base collaborative Pierfit (pierfit) – Geneanet
Alexander Fermor-Hesketh, 3rd Baron Hesketh – Wikipedia
Posted on April 16, 2018 by Royal Rosamond Press
Here are the vessels that Sir Caspar John served upon. He was born into a artistic family. I would like see the College of Defence Studies founded by the Artist, Sir Winston Churchill, expanded to include Creative People in Britain and the U.S. As a rule artists, writers, and musicians do not take slaves, gas people, and loot other people's art. Hitler did all three. He was a bad artist who cost the world many lives, and a trillion dollars to put him down. We took back the art he stole and put it in sacred public places. I support Theresa May's strike against Assad, who gassed his own people.
Below are the warships that Sir Ian Easton served on.
Jon Presco
https://en.wikipedia.org/wiki/Caspar_John
https://en.wikipedia.org/wiki/Ian_Easton
China's interpretation of the law of the sea within what it claims to be its own waters has long clashed with that of maritime powers and the majority of members of the international community. The United States regularly asserts maritime rights and freedoms under its "freedom of navigation" program, much to Beijing's chagrin.
Author
Former Brookings Expert
Senior Research Fellow – University of Cambridge
But as other maritime powers join the United States in taking steps to defend maritime rights—a British Royal Navy warship makes its way through the South China Sea this month—it is in China's interests to learn from the Soviet example. As the Soviet navy transitioned from a "reactive coastal fleet" to a "proactive, expansionist, blue-water navy," the Soviet attitude towards the law of the sea changed. It moved from one that sought to limit maritime freedoms to one that joined hands with naval powers, including its Cold War foe, the United States, to push for protection of such freedoms. A similar shift would help boost China's international reputation, as well as protect and advance its interests across the globe.
Maritime powers join hands
British Defense Secretary Gavin Williamson confirmed last month that a Royal Navy warship would sail through the South China Sea in March on its way back from Australia to the United Kingdom to assert navigation rights in waters Beijing claims. The HMS Sutherland left Sydney for the South China Sea on March 15, undertaking training with the Australian navy in the meantime. It is not clear what rights, exactly, the United Kingdom will assert—Williamson declined to say whether it would exercise rights to innocent passage within 12-nautical miles of disputed land territories or wider freedoms outside of territorial seas.
What is clear, however, is that in taking steps to assert rights vested under the United Nations Convention on the Law of the Sea (UNCLOS) in the South China Sea, the United Kingdom joins other maritime powers in guarding against their erosion. In June 2016, the French minister of defense underscored his country's commitment to the principles of freedom of navigation and overflight and the navy's intention to continue to pass through the waters of the region several times a year. In the first half of 2016, French navy vessels deployed to the region three times.
U.S. Freedom of Navigation program
The United States, for its part, regularly asserts maritime rights vested under UNCLOS under its "freedom of navigation" program. The program's name is a bit of a misnomer since it protects more than the right to navigate from point A to point B. It defends a whole basket of rights and freedoms, including the right of warships to exercise innocent passage within territorial seas without prior notification or authorization, and the freedom to conduct military activities, including surveillance and reconnaissance, outside of territorial seas. The U.S. freedom of navigation program also pushes back against excessive maritime claims that limit rights and freedoms of warships and warplanes. In the past year, U.S. forces under the freedom of navigation program challenged China's claims to a territorial sea from offshore features not entitled to one under UNCLOS.
Given its wide scope, it is more accurate to describe the program as a "freedoms of the seas" or "excessive maritime claims" program. More accurate terminology would make it more difficult for China to sidestep real disagreements over legitimate rights and freedoms under UNCLOS. Beijing suggests that the United States and others invent concerns over "freedom of navigation," but its argument only has superficial validity if we take "freedom of navigation" in its narrowest sense. Still, the term "freedom of navigation" operations, or "FONOPS," has stuck. From October 1, 2016, to September 30, 2017, the United States conducted freedom of navigation operations to challenge the excessive maritime claims of 22 countries around the world.