I am going to have my Bond Women do walk-ons in my movies made from my books 'The Royal Janitor'. Thank my Lucky Stars for discovering Candida Bond in my blog on Howard Waldon! The women of the rich and royal will play the roles of waitress, maid, flower girl, janitor ect. all those who Serve Man. It will be really chic to spotted in my Bondish flics.
With the marriage of Meghan Markle to Prince Harry, a bond will be made between America and Britain. Royal and rich males will do walk-ons in my second movie. I will be the conduit, an Atlantic Chunnel.
Candida's kin, Lord Howard de Walden, had his portrait sculpted by Rodin. Does Candida know? I will be the Western Cultural Merlin. Howard was a great genealogist and expert on heraldry. When I looked at his genealogy and cote of arms, I saw one of the most complex and detailed family trees I have come across. I wonder if I am Howard reborn. He died in 1946.
I posted this Bond blog yesterday morning. Around three I went shopping and did some composing. I tend to walk around stores in a trance. About nine last night I found Candida. I am blown away. The opening of my book finds Serena on a couch in the basement of Osborne House, fast asleep with a chisel and hammer in her hand. She is covered in marble dust. She is having her dream……………….
https://rosamondpress.com/2018/03/18/james-bond-and-getty-family/
"I just found The Muse for my Bond, who will be a woman, who believes she is the embodiment of Camille Claudel, who like Gwen John, was Rodin's lover. She refused to be his loyal disciple, and for being true to oneself, was shut away in a asylum. When I went to visit Rena in 1970, she took me to the art studios and unraveled a life-size clay statue her new lover was doing of – himself!
"Why isn't he using you as a model?"
What I am doing is shuffling in the Getty Family Tree with the Waldon Tree. Dame Elizabeth Rosemond Taylor was born in Britain and was knighted in a feminine manner that Howard understands like no other. Did he meet Camille in Rodin's studio? Did he ever consider he was playing God. SometimesI wonder if I descend from Scribes.
https://rosamondpress.com/2013/07/23/dame-rosemond-and-american-peerage/
When I told my sixteen year old daughter I was a genealogist of some renown, she looked at me with utter disgust.
"And how much does that pay!"
When we first met, she expected me to hand her the keys to the Bentley parked in back of the Rosamond gallery, with the trunk stuffed with $20 dollar bills!
"Did you look in the glove compartment and find your new credit cards and cellphones? You will call me now and then?"
Royal genealogies are the first Facebook. Making connections is what these people are all about. The fear fathers have of Gold Diggers, is the stuff books are made of.  The want of a Honest Matchmaker is so very vital. And then, there are the Nine Muses. Have they made a comeback?
Jon Presco
http://time.com/5197255/facebook-cambridge-analytica-donald-trump-ads-data/
Lord Howard de Walden (1880-1946) was a wealthy British landowner and patron of the arts. He greatly admired Rodin's work, and commissioned this portrait in 1905, when the artist was at the height of his renown. De Walden travelled to Rodin's studio at Meudon, on the outskirts of Paris, to sit for the sculpture. The pose is frontal and, unusually for Rodin, the sitter's expression is passive and calm. According to a story told by his wife, the medal-like marks on the chest of the bust were made during an interval between sittings when de Walden and Rodin discussed heraldry.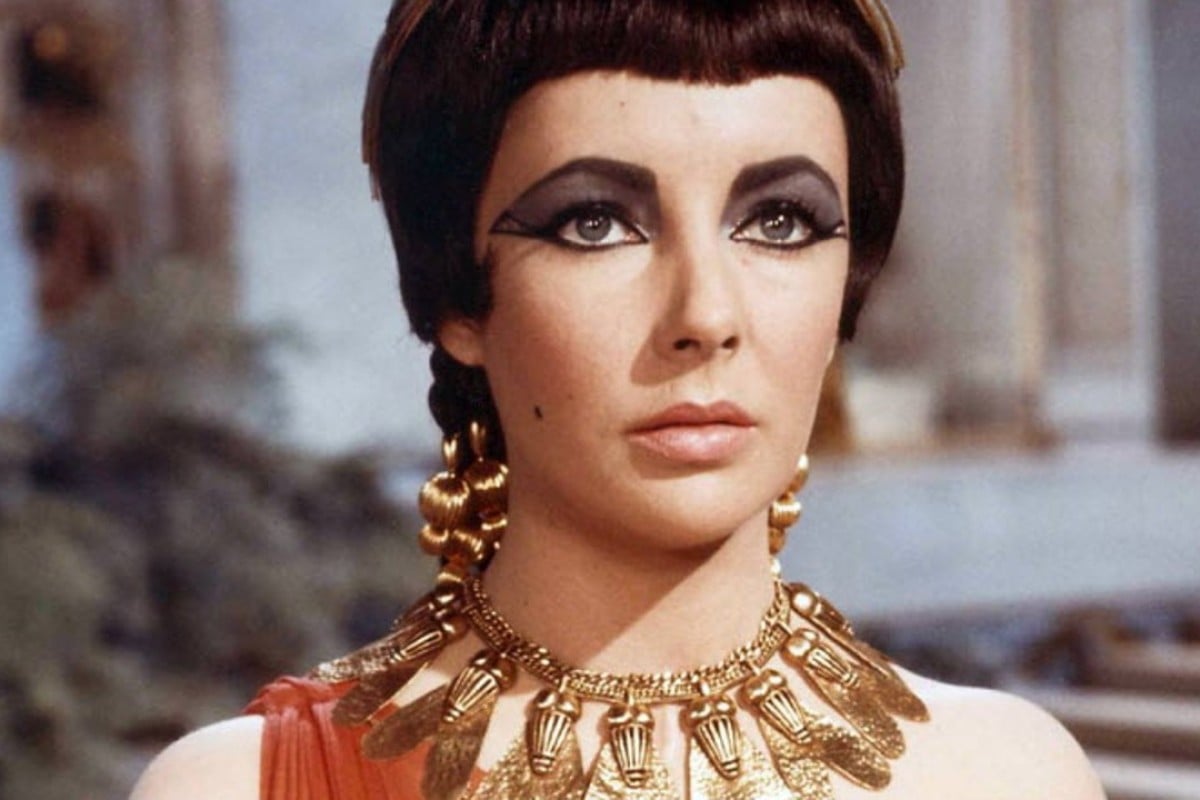 Elizabeth Taylor pictured in a scene from one of her most famous films, 'Cleopatra'.
'I wanted to go into the big, bad world'
Candida Bond is the face of Chanel's Allure perfume. She talks to Christa D'Souza about her sculpture, modelling and her high society wedding
CANDIDA BOND is full of apologies. She is nine and a half minutes late for our appointment. "Gosh, I do hope I haven't kept you waiting," she says, as she flies into the room, a vision in tight black Chanel trousers and stilettos. "It's just that I've been in fittings all morning for my wedding dress."
Feat of clay: sculptor Candida Bond suddenly found herself as the exhibit after fashion house Chanel persuaded her to model for its worldwide advertising campaign
That wedding took place on Saturday in Chipping Camden, Gloucestershire, when she married William Stanhope, the handsome, eccentric 33-year-old heir to Viscount Petersham's £100 million London estate. But, when we meet, the ceremony is still a few days off, and it is clear from her frantic air that there are last-minute arrangements to make. The wedding, she admits, is the only thing on her mind. The guest list will include aristocrats and celebrities. But the one person that Bond really wants to be there is the man who made her wedding dress, Karl Lagerfeld.
We are in an oriental-styled room at the glossy London headquarters of Chanel. It's an appropriate venue, considering that 29-year-old Bond has been the face of Allure, Chanel's newest fragrance, for just over 18 months.
"He says he's coming," she says, brightly, her borzoi frame curled up neatly on the sofa, "but we shall see." As her mind wanders to contemplate Lagerfeld's creation, she twiddles her large diamond engagement ring (a family heirloom that Stanhope redesigned) and her cool features break out into a wide smile. "I first saw the dress at the last couture show and I thought: 'Hmm, I wonder if that can be made into a wedding dress?' I saw Karl backstage afterwards and he said: 'Absolutely'. Honestly, it's the most beautiful thing I've ever seen. After the wedding I want to get a dummy and put it in a glass case. It's like sculpture."
This is an apt comparison, considering that Bond is a sculptor. Indeed, it was after a photograph of her, posing next to one of her sculptures, had appeared in Vogue in 1998 that a representative from Chanel called her at her Gloucestershire studio. "At first, I assumed it was a friend playing a practical joke." But a month or so later, she was whisked away to Paris to be photographed by Patrick de Marchelier for a worldwide television campaign, having beaten 600 other hopefuls to land the assignment.
"It was an extraordinary experience," Bond recalls. "I was so nervous – I didn't know what I had let myself into. Until then, I'd only ever been photographed by my mother. Suddenly, here I was, in this enormous studio with 70 crew members. I took one look at it all and felt like saying: 'Can I go home, please?' "
The daughter of Ian Bond, a wealthy landowner, and his wife, Caroline, a former actress, Candida was the eldest of four children and a maddening all-rounder. She swam for England, did well at tennis, plays the piano and the flute ("I played it a friend's wedding recently"), and, from the age of 14, had a great passion for sculpture. But the idea of being a model didn't cross her mind. "Never, never, never!" she insists.
After passing her A-levels, Bond went to Paris, ostensibly to learn French. Instead, she became an apprentice to a French sculptor whose studio she happened upon while walking through the Marais district. When she returned home, her father was not best pleased with her. "I wanted to go out into the big bad world, but my old man wanted me to train my mind. I mean, my brother went to Oxford"
Bond was given an ultimatum; either go to university, or get a proper job. She went for the latter option, and began working for the designer Sir Hardy Amies. But her career quickly changed course when, at 19, she met the artist David Wynne under a painting at the Victoria and Albert Museum. "He asked me if I liked the painting – I can't even remember what it was – and then told me to go home and make him something. Very sheepishly, I turned up at his studio the next day with an appalling piece of sculpture, and he immediately took me on as a pupil."
For five years, Bond was Wynne's muse – posing for him, travelling with him to India, and working with him on various high-profile projects. In 1996, she decided to go solo and, the following year, held her first exhibition at the Air Gallery in London. But then, along came the Chanel contract (which her employer denies is worth £1 million a year, as has been reported) and her creative projects have had to take a back seat.
She misses all of that drilling and chiselling – "the messy, masculine side of my life" – but modelling has definite advantages, even though she winces every time she sees herself on a billboard or gets recognised on the Eurostar (an increasingly common occurrence). For a start, her cupboards are full of Chanel suits and she has made new friends – among them, Carole Bouquet (another, former, face of Chanel) and her boyfriend, Gerard Depardieu, one of Bond's favourite actors.
But what does her new husband make of it? Will, a venture capitalist and mountaineer who used to drive around London in a leopardskin-upholstered hearse, has found the modelling world an eye-opener. As Bond recalls, after taking him backstage following the last Chanel couture show in Paris: "I'm not sure he quite knew where to look."
When the couple return from their honeymoon ("I have no idea where he is taking me, but I hope it's South America because I've never been there") Bond is keen to get back to her sculpture. She is dying to pull on her filthy dungarees, plunge her hands into some clay and forget all about catwalks and visible panty lines.
For now, the maddening all-rounder is happy with the way her two careers are progressing, even though she finds it difficult to juggle them both. "To do two things well is impossible," she says, looking down at flawless French-manicured nails, "but sculpture is something I can do until I'm 90. Modelling has a time limit. And I really couldn't turn down the offer when it came. Imagine all those girls out there who would love to be in my position."