When I AWOKE, God bid me to give Alaska to Black Americans – and the 39 Navy ships – including the Enterprise. Forty is a blessed Jewish number. I had no choice to take on this impossible task after reading articles about changing the name OF PLACES that offend black people – and Native Americans? I've been down this road before. Thanks to Black Folks, Donald Trump is not the President of the United States….and in gratitude We the People should rename Coon Lake?!!! That's it? Wow! What a deal!
In theory, all those top secret document Crazy Donald stole – belong to Black Voters, who I already suggested should have their own navy. Now is the time! Our Navy is about to scrap forty ships! The New Cold War Map is being REDRAWN. I and God – want a hand in this project!
THE NEW RED DAWN ART PROJECT
Several years ago, I stood before the Mayor of Springfield, and gave the City Council my plan to rename Franklin Street – HARRY LANE. The deadline to get in the race for Springfield Mayor, ended on the 22nd. I am setting my sights for the White House!
I have not read this article about Coon Lake. Was it named after a – RACOON?
Once Black Folks own Alaska, they can rebel, leave the Union, and rename Alaska. My point is – WHITE RACIST PROPAGANDA WORKS! How PETTY can you be? The Republican Party grabbed State Secrets and threatened to start a Civil War – even if President Biden – asks for his secrets, back!
If I had become Governor of Oregon, I would bid Congressman Peter DeFazio to make Portland the Naval Scrapper of America. The homeless would be employed and the monies used to build low cost housing for Black People in Oregon, Alaska – and elsewhere. This is REPERATIONS made easy!
John Presco
Captain of The USS Enterprise | Rosamond Press
From Squaw Tit
to Whorehouse Meadow
How Maps Name, Claim, and Inflame
Mark Monmonier
Offensive toponyms fall into two categories. One type, examined earlier, denigrates racial and ethnic groups. The other variety, dealt with here, offends folks bothered by rude or otherwise impolite references to body parts, sex, excrement, and other no-no's. A form of geographic cussing, rowdy feature names are markedly less controversial than their ethnically derogatory counterparts, partly because the irreverent miners and ranchers responsible for most of them avoided the F-word and similar shockers, and partly because questionable toponyms occur mostly in remote, sparsely inhabited areas with few eyebrows to raise. Indeed, an outsider who objects to a locally acceptable "naughty name" is quickly branded a stuffed shirt or prude.
Renaming Coon Lake would right a historical wrong | The Seattle Times
The U.S. Board on Geographic Names has reversed itself and agreed to change the controversial names of two geographic features in the Cascades—Coon Lake and Coon Creek—to Howard Lake and Howard Creek, after a pioneering prospector who lived there in the 1890s. The reversal was confirmed by the board's executive secretary, You Lost.
From Squaw Tit to Whorehouse Meadow: How Maps Name, Claim, and Inflame by Mark Monmonier, an excerpt (uchicago.edu)
Finland PM Sanna Marin apologizes for 'inappropriate' party photo (msn.com)
We cannot change the past, but it's time to change Coon Lake's name
Originally published October 28, 2015 at 3:25 pm Updated October 29, 2015 at 11:59 am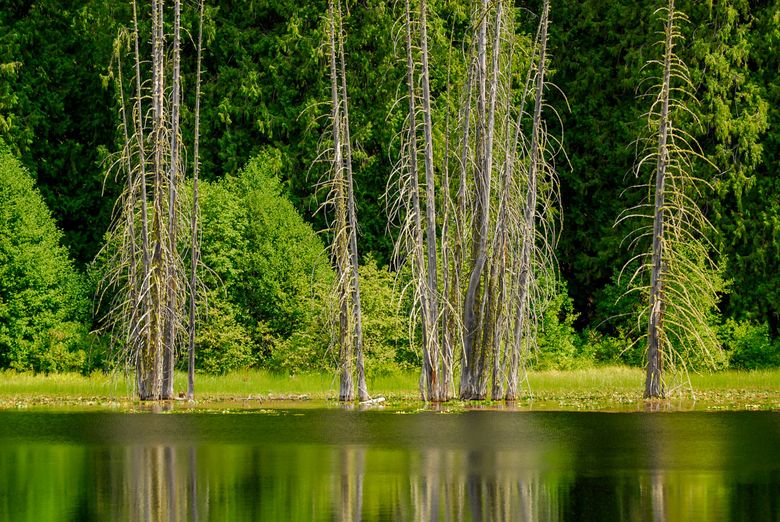 Somewhere there is a threshold of blatancy we should not pass; Coon Lake should be renamed.
Posted on June 25, 2015by Royal Rosamond Press
On this day, June 24, 2015, as historian to the Abolitionist Families of Benton and Fremont, I declare the name of our County should be named after Harry Lane, the son of the Confederate, Joseph Lane. For the reason Joseph engaged in terrorism and slavery, and for the reason we are at war with ISIS who takes people as slaves, and for the reason the Confederate flag in South Carolina – must come down – let it be known, the sins of the father did not come down to Harry, who is a hidden treasure of liberalism and fair play for all. There not be any need for a name-change that would be very costly. Harry was a frugal politician who worked for the right for women to vote – and the Rose Festival of Portland.
Mount Rushmore Protection Act Introduced In Response To Jalen Rose (outkick.com)
Former NBA player and current ESPN analyst Jalen Rose recently tried to cancel Mount Rushmore with one of the most ridiculous rants of all time. South Dakota Representative Dusty Johnson has responded by introducing a bill to protect the memorial.
Earlier this month, Rose called Mount Rushmore "offensive" while poorly explaining that the national memorial is racist.
"Can we retire using 'Mount Rushmore?' That should be offensive to all of us, especially Native Americans, Indigenous people who were the first people here before Christopher Columbus," Rose said.
Mount Rushmore has been used as a common phrase for generations when debating the four greatest athletes, musicians, public figures, etc. but Rose decided now is the time to whine about it.
"So, I call for you and for myself — I'm owning this, too — let's stop using the term 'Mount Rushmore' when we're talking about our favorite rappers, talking about our favorite movies, talking about our favorite players," Rose explained.
Johnson, a Republican rep from Pierre, S.D., is getting ahead of Rose and anyone else in the woke mob who may try to cancel Mount Rushmore.
Posted on August 23, 2013 by Royal Rosamond Press
The greatest artist to come out of Nebraska – by far – is Gutzon Borglum, who created Mount Rushmore. Gutzon and his family lived in Omaha and Fremont City. When they moved to Los Angeles, my kindred, Jessie Benton-Fremont, became his patron. She sent Gutzon to famous art schools in Europe. Gutzon did a bust of Jessie, and a portrait of John Fremont.
Kremlin propagandists on Russian state television issued a new narrative this week about President Vladimir Putin's "special military operation" in Ukraine that has cost tens of thousands of lives and placed Europe on the potential brink of multiple nuclear disasters.
Russia's notoriously Orwellian disinformation frequently oozes with genocidal rhetoric and is often self-contradictory.
But the proclamations that panelists on Russia 1 spewed out on Tuesday – which only appear on the network with Putin's approval – stretch even the most extreme dystopian gaslighting to preposterous new lengths.
READ MORE: Kremlin propagandists want to assassinate 'ghoul' Volodymyr Zelenskyy to defeat 'unclean' Ukraine
"Security guarantees for the Ukrainians, the population of Ukraine, our soldiers are creating these security guarantees, as well as our officers and the militia in Donbas. These are the security guarantees for the people of Ukraine. I am absolutely certain of everything I just said," declared Russian Federation Councilman Konstantin Dolgov.
Zelenskyy says the Ukraine war woke up 'weak, disunited, passive, sleepy' Europe
jepstein@insider.com (Jake Epstein) – 3h ago
React|43
Ukraine's President Volodymyr Zelensky attends a joint press conference with his Polish counterpart in Kyiv on August 23, 2022. Photo by DIMITAR DILKOFF/AFP via Getty Images© Photo by DIMITAR DILKOFF/AFP via Getty Images
Ukrainian President Zelenskyy said Russia's war united Europe and the rest of the world.
His remarks came on Ukraine's Independence Day and the unprovoked war's six-month anniversary.
To mark the occasions, President Biden announced a $2.98 billion security package for Ukraine.
The Koch network and other Trump allies are quietly backing his biggest GOP critic: Rep. Liz Cheney (msn.com)
FBI agents found sensitive documents 'lying in unsecure places' outside storage room Trump had padlocked: WSJ (msn.com)
Earlier this year, federal law enforcement officials asked former President Donald Trump to better secure the storage room at his Mar-a-Lago resort where he was keeping presidential records \– and his staff complied by putting a padlock on the storage room door.
However, the Wall Street Journal reports that when FBI agents searched the resort earlier this month, they found national security documents outside of the designated area that Trump said he had secured.
How Ukraine Stopped The Russian Attack On Kyiv: Mobile Missile Teams Striking Fragile Supply Lines (msn.com)
Roaming groups of infantry hauling anti-tank missiles, working in the gaps between fortified cities and towns, were the key to Ukraine's successful defense of its capital Kyiv against Russian invaders in February and March this year.
'Orwell is weeping': Kremlin propagandists say Russia is providing 'security guarantees' for 'the whole world' (msn.com)
If the Navy Really Decommissions 39 Ships in 2023, It'll Only Help China
Kyle Mizokami – 2h ago
React16 Comments|25
The Navy has submitted plans to decommission nearly three-dozen ships in 2023.
The loss in hulls comes just as the Navy reports it has reached a high of 300 ships.
One of the ships, USS St. Louis, cost $450 million and has been with the fleet for just two years.
The U.S. Navy plans to shed more than three-dozen ships in 2023. While some ships are too old, having served for nearly four decades, some are seemingly too young, having served for just three to five years of their projected 25-year lifespans. The service, which has pledged to increase the size of the fleet for years, will decommission a total of 39 ships next year, including 23 from the battle fleet roster.
Among the ships are two submarines, nine littoral combat ships, five cruisers, and six amphibious ships, according to U.S. Naval Institute News. The list also includes five small patrol boats, transport ships, and fuel and ammunition ships.
Twenty-three ships belong to Ship Battle Forces, a category that includes"warships capable of contributing to combat operations, or a United States Naval Ship that contributes directly to Navy war-fighting or support missions." Ship Battle Forces is the critical figure that the Navy and others use as a benchmark to compare the fleet to foreign enemies, particularly China. The number of U.S. ships in this category went from 318 in 2000 to a post-Cold War low of 271 in 2015. Today, the number stands at 300.
© U.S. Army photo by Private First Class Preston Hammon/DVIDSUSS Sirocco, one of five remaining Cyclone-class patrol boats. The Navy would like to retire all five in 2023.
The Pentagon and Navy have repeatedly pledged to increase the size of Ship Battle Forces. Each time the number of ships grows, while the date of completion gets pushed back. In 2017, the Navy believed it could get to 355 ships by 2030. Earlier this year, the Navy said it could get to 373 crewed ships and 150 robo-warships, a total of 523 ships, by 2045. Although declaring shipbuilding a priority, the Pentagon and Navy have not allocated funding to support significant growth over the long term.
Ad – Up Next "Taiwan thanks its navy amid tensions with China"Unmute
0
Taiwan thanks its navy amid tensions with China
Losing 23 ships from Ship Battle Forces will send the number of hulls plummeting back to 2015 levels. More ships will be commissioned in 2023, but given recent trends, the Navy will only build only about one-third of the ships to make up for the planned loss. The Navy could end up taking one step forward and three steps back.
© Getty ImagesThe stealth destroyer USS Zumwalt. Originally, 32 ships were planned, but cost issues forced the Navy to cut 29.
How did it come to this? After 9/11, the Navy struggled to remain relevant as America and its allies fought land wars in Iraq and Afghanistan. The Navy's littoral combat ship and Zumwalt-class destroyers were meant to provide support to land forces. The Navy, lacking a major peer adversary, enjoyed sea superiority by default.
The rise of the Chinese navy, and to a lesser extent the Russian navy, challenged America's dominance at sea. At the same time, mechanical problems with the frigate-sized littoral combat ships, as well as development problems, hobbled their use. The ships are also expensive to operate, costing $70 million a year, compared to $81 million for the far more capable Arleigh Burke-class destroyer. The Navy also tried and failed to develop a replacement for the Ticonderoga-class cruisers.
© NurPhoto – Getty ImagesUSS Vicksburg, shown here outside the Bulgarian port of Varna, is close to finishing a $200 million upgrade. Under Navy plans, she would be retired this year.
Now, the Navy wants to shelve the oldest of the Ticonderoga-class ships, arguing that they are worn out after more than three decades of use. The service wants to retire five Ticonderogas—the oldest commissioned in 1985 and the youngest in 1992. The Navy even wants to retire USS Vicksburg, on the cusp of finishing a $200 million upgrade, effectively throwing the money away. Together, the five ships have a total of 610 vertical launch silos capable of launching anti-air, anti-submarine, land attack, and anti-ship missiles—with not even a rough idea of when they might be replaced.
Want a Better Retired Life? Get Money from Reverse Mortgages
The Navy also wants to decommission almost all of the existing Freedom-class littoral combat ships. Each of the nine ships cost $500 million to build, for a total of about $4.5 billion in ships. The oldest of the ships, USS Fort Worth, is ten years old, while the youngest, USS St. Louis, is just over two years old. About five more littoral combat ships are in various stages of construction and fitting out, and it's hard to see the Navy keeping those ships for any significant amount of time.
© – – Getty ImagesThis undated photo taken in April 2018 shows China's sole operational aircraft carrier, the Liaoning (front), sailing with other ships during a drill at sea. Since then, China has probably added more than 100 warships to its fleet.
Congress and the Navy don't see eye-to-eye on this. Congress wants the Navy to retain all of the Battle Force Ships scheduled for disposal, with the exception of two Los Angeles-class nuclear-powered attack submarines. While it's easy to say the Navy should retain the ships, at closer glance, the age of the Ticonderogas and the sheer number of flaws and problems with the littoral combat ships means the fleet is probably better off without them. The real problem is, if the ships were decommissioned today, the Navy couldn't make up for the loss of capability for another decade—even if it had the money.
Will the Navy grow the fleet to match China? Those in charge at the Department of Defense and Navy seem determined to make it happen, but also equally determined to fumble the job. Year after year, lofty goals and ambitious timelines are floated and then nothing ever comes to fruition. Only one navy in the Pacific is sticking to its goals: in 2021, the People's Liberation Army Navy of China commissioned 32 ships.
Posted on February 5, 2022 by Royal Rosamond Press
Here is an old plot – made fresh! Oregon has resisted Russian rule – and will again! Watch this scene from The Russians Are Coming. This could be a family living in Depoe Bay.
John Presco
P.S. I just read this post – that contains the lost chapter of my Bond book 'The Royal Janitor'. It was posted in December of 2019 and talks about Victoria wearing a mask. Covid-19 was just being detected in China. I write about Trump manipulating the Electorial College, and Rudy dismissing our ambassador to Ukraine.
"Fuck! I had planned to go shopping while in London! I can't be seen like this!"
"Wear a smog mask. They make very expensive ones that are in fashion! Don't get up."
'POTUS is poised to sign an executive order, turning four States over to Putin…..BREATH!"
"Why would he do such a thing?'
"Think Electorial College and the fact the West will forever be for the Democrats. California has 58 electorial votes, that will be removed from the election of POTUS. If this happens, then there will forever be a Republican President. No longer will the Repbulican Abortion and Heathen Club have to get dirt on the Democrats. This is a religious cult, who for two thusand years have taken over the land of Non-Christians who are deemed godless heathens -who can not be saved. This is why POTUS built his wall. "
Rudolph Giuliani said in an interview that he briefed the president "a couple of times" about Marie Yovanovitch, the envoy to Ukraine, setting her recall in motion.
U.S. warns China risks embarrassment if it backs Russia on Ukraine (msn.com)
The significance of Putin and Xi's meeting on the eve of the Beijing Winter Olympics was not lost on the United States, and Daniel Kritenbrink, the top U.S. diplomat for East Asia, said that Moscow and Beijing have grown more closely aligned. But if Russia chooses to invade Ukraine again, the move could "embarrass Beijing" because "it suggests that China is willing to tolerate or tacitly support Russia's efforts to coerce Ukraine," he told reporters Friday.
On its homepage Friday afternoon, Bloomberg published the headline: "Russia Invades Ukraine."
Russia hadn't in fact invaded Ukraine.
Bloomberg said the headline was "inadvertently published" and apologized.
Bloomberg has apologized for publishing a headline stating that Russia had invaded Ukraine.
On Friday afternoon, a headline appeared at the top of the Bloomberg homepage that said: "Live: Russia Invades Ukraine."
Bloomberg said later on Friday: "We prepare headlines for many scenarios and the headline 'Russia Invades Ukraine' was inadvertently published around 4 p.m. ET today on our website. We deeply regret the error. The headline has been removed and we are investigating the cause."
Olga Lautman, a Kremlin analyst who spotted the error, told the New York Post: "I went on the site and saw the breaking news but knew it wasn't real because I deal with Ukraine and will be one of the first to know. It is bizarre and a pretty big mistake to make considering this is a potential large scale invasion and everyone is on edge."
Posted on December 17, 2019 by Royal Rosamond Press
The contestants for Miss Russian San Francisco 2017 pose with the founder Karina Zakharov, center in white skirt and perwinkle top.
The Royal Janitor
by
John Presco
Copyright 2019
Chapter Five: The Manhattan Declaration
"She's pregnant!" Clive told Victoria across the cold glass that covered his families ancient mahogany desk where the fate of world's shipping was mapped out in secret trade agreements. Everything was Insured.
"Who's pregnant?" Victoria asked, and tried to oppress the hot blood that rushed to her brain.
"Miriam." Clive said, and studied Victoria's reaction.
"She's….with child? She told me she was a virgin. I am a virgin. That was our seal, our bond. How do you know? Did she tell you?"
"Breath! Take three deep breaths – and think calm thoughts. Your face is turning red. You need to meditate!"
"I need to meditate?" Victoria was fighting off a torrent of Christian Shame. She had used logic to dismiss the truth that she was having a Lesbian relationship, but, the idea that her lover got pregnant, filled her soul, her brain, with the idea she had done something – very bad – as if she knocked-up her beloved Starfish.
How she acquired Catholic Sin in the bowels of the College of Heraldry, must be due to all the mottos she read on the Coat of Arms, and, the religious notes she had to carefully study in cases of Crusader Knighthood. There were many who belonged to orders that sprang from Jerusalem. There was images of baby Jesus in a manger. All this sin and shame!
"How did you find out Starfish is pregnant? Victoria was glaring at Clive.
"Please! Sit back down. Take three deep breaths. Our toilets test all BAD women, automatically, when you use them."
"You mean……you chemically analyze our urine – in the toilet? Do you test for drugs, too? Do you take pictures of us?'
"Yes – breath!"
Victoria slid out of the chair in a dead faint. Her chin his the glass top and put a crack in it. When she came to, she was on the greatest leather sofa ever made. A antiseptic sheet was put on it. Victoria heard the sound of the last staple put in her chin. Her wound required three staples. The BAD doctor wiped away the blood that had rolled down her neck and stained the sheet. Victoria tried to wipe away the vision of a grown man pissing in a BAD toilet with his…….She had never seen a penis!
"Are the men at BAD tested? Do you have photos of them relieving themselves on file!" asked Victoria, she sounding like a moron due to her lower jaw being numb. Reaching with her hand, she swore when she felt the big white bandage.
"Fuck! I had planned to go shopping while in London! I can't be seen like this!"
"Wear a smog mask. They make very expensive ones that are in fashion! Don't get up."
"Fuck you! Give me something to throw. It must be spendy. Couldn't you have ordered a bouquet of flowers and put them on the desk, when you told me the fucking blessed good news. I love Miriam, you rotten bastards! I feel so defiled! I want my tinkling pics – now! And Miriam's! How dare you! Is nothing sacred?"
"We do not capture you while tinkling, but when you turn on the faucet to wash your hands. This flushes the toilet. Haven't you noticed the delay?"
'Why do you do this?" Victoria asked, then, took three quiet breaths. "Washing ones hands is a very sacred practice – you creeps! When we use public toilets we spread the message we are not spreading germs. You have dirtied – us! We love our mirrors you place a camera behind. We give our best look. Why!"
"When women have an unexpected pregnancy, they become very vulnerable – to our enemy. Most women believe it is their right to privately summon their higher power to deal with – the big surprise! Many women have no higher power, and fall back on the myth of pure logic – that does not exist! Everyone in Western Culture is subjected to a Shame-base, Christian morality. It comes with the total package. There exist a very intrusive ambitious Abortion Cult that swoops down on vulnerable women in high places. Have you heard of Charles Colson?"
"Do you mean, Chuck Colson, of Watergate fame?"
'Yes! He was ordered by the President to get something dirty on the Democrats. There was talk one of the leaders owned a porno collection of naked Hippies posing with Senators and Congressmen at a commune on a secret island. Have you heard of Jonah Puffhausen, and Cardinal Foley?"
Foley I know very well. I worked on his genealogy and coat of arms. He subscribe to the coming of a American Prophet who would rebuild the temple in Jerusalem! Miriam knew when to close her mouth, and listen.
"Here's the bottom line. There are Americans and Russians who believe Alaska, Washington, Oregon, and California belongs to Russia via saints of the Russian Orthodox Church that built Fort Ross. Miriam's parents were leaders in this movement. They met Jonah at UC Berekley. Jonah sent them to Oregon where they eventually studied at North West University. They founded the Russian Bear and Star club. This is the Star of Bethlehem held in the talons of the double eagle of the Orthodox church."
Clive studied Victoria as she did a chart in her head. She connected some dots to coats of arms, and other private information secret orginizations with the College of Heradlry. Many people want to be seen as immortal. When she read the President of the United States was wanting a bogus coat of arms, she picked up the phone and out the kabash on his fraudulent dream."
'POTUS is poised to sign an executive order, turning four States over to Putin…..BREATH!"
"Why would he do such a thing?'
"Think Electorial College and the fact the West will forever be for the Democrats. California has 58 electorial votes, that will be removed from the election of POTUS. If this happens, then there will forever be a Republican President. No longer will the Repbulican Abortion and Heathen Club have to get dirt on the Democrats. This is a religious cult, who for two thusand years have taken over the land of Non-Christians who are deemed godless heathens -who can not be saved. This is why POTUS built his wall. "
Victoria went to rub her chin, and, felt the bandage. She understood all this via Christian coat of arms – and flags!
"We can not tell Miriam. She was seduced by a disciple of Puffhausin who she had a crush on when they met. She was fifteen. He was twenty. They both have Royal Alute blood. There has been an interest in their breeding, and the child they would produce. They are looking for their Virgin Mary."
'Does Miriam know about this?"
"Some. Her increble intuition is putting the jigsaw puzzle together, starting with the blue sky pieces. You know how she is. We have set up a War Room. We want you to do a chart. You, we, must arrive at the epicenter before Miriam does. I'm afraid she sees you as a conduit of information. She does not want to see you this way. She will use you. You must use her. Study Calexit and its connecteion to Brexit. The Manhatten cult wants to do away with the Europan Union and NATO. They convinced POTUS France was the world capitol of infidelity because French men of means have a mistress."
(Blank stares exchanged here)
Here is the Manhatten Declaration and a list of times POTUS said there would be an uprising if he is Impeached. The Democrats will file tomorrow. They are having a pow-wow right now. You need to do a Story Board. We are looking at Biblical Prophecy – LIVE!"
"Miriam knowns evertything there is to know about prophecy. She would be a tremendous help right now!"
"Once the storyboard is complete, we will bring her here to look at it on the big screen. Once she has seen our work, she will own the upperhand. It must appear that we own the high ground, or, she will run circles around us. Thank God, for this!" Clive put a file before Victoria made of green velvet.
"This is your Puritan ancestry we have kept from you. John von John is your kin. His real name is John Wilson Rosamond. He has revived Herbert Armstrong's church. Call him, now. He needs to be here. We are going to fight BAD prophecy, with BAD prophecy. We are going into the Sage&Scribe business. When the storyboard is complete, you are going to Scotland to stay over night with The Poker Club."
"The Poker Club?" Victoria chimed. Aren't they an ancient all male club who some say rule the Western World?" Victoria got no answer.
"Why are you and Miriam sneaking about Osborne House?"
"We are looking for Victoria's lost library.
"Interesting. In four days I want you and Miriam on a plane. You are going to Harvard to look for the lost library of Reverend John Wilson, who is your 9th. grandfather, too!" Clive watched his remark sink in.
"Are you saying John von John and I share this ancestor? Miriam hates him. Wait a minute, the Puritans and California Russians, are on the same path. Who owns America is the question."
"They say Manhattan was purchased from the heathens for a pair of beads. The Russian Pioneer Monks married native women. They kept very good genealogical records. Look at Saint Innocent of Alaska. Miriam claimed she was a Russian Native American Princess."
"And this is why she dresses like Sheenah, Queen of the Jungle?" added Victoria, with three calm breaths. "I wonder if Russia has a Walt Disney?"
Today, we crossed the Rubicon. There is no turning back. President Trump sent the Speaker of the House an extremely demonizing letter – with eagle seal – that invoked the name of my Puritan ancestors. Nancy tore it up.
If I were a young man, again, I would want to marry all the beautiful women in the Russian beauty contest. Paul bid members of the first church – not to marry because The End was coming, and so was Jesus. He was a no-show. Paul, latched on to our genitals, and the church has been shaking them like a Pitbull ever since in order to get our attention, and trillions in tithe.
Today, we saw Trump trying to run their Holy Blackmail scam. Remaining neutral as a non-believer, is almost impossible. The Christian-right wants to go to war with the Democrats. Republican women, should jump ship.
The abortion issue was invented by Paul Weyrich to counter the Civil Rights Movement that was opposed by Southern Baptists. Robert P. George founded the Witherspoon think tank. He says religious disobedience is required. History is about religious wars. The End Time is a tool for religious terrorists.
"President Donald Trump on Tuesday savaged House Democrats' impeachment proceedings in a six-page letter to Speaker Nancy Pelosi that read like a collection of his most vitriolic tweets.
The fiery missive, frequently punctuated with exclamation points, came loaded with hyperbolic assertions — including the president's claim that "more due process was afforded to those accused in the Salem Witch Trials" and his accusation that Pelosi and House Democrats "view democracy as your enemy!"
https://www.gty.org/library/articles/A390/the-manhattan-declaration
https://en.wikipedia.org/wiki/Manhattan_Declaration:_A_Call_of_Christian_Conscience