The descendants of John Jacob Astor became renowned Anglophiles. Though the wealthiest man in the world never stepped foot in the Beaver State, he named a outpost after himself. The City of Astoria had to have been known to Waldorf Astor who was named after the German city John was born in. He married an American woman named Nancy who became the first female member of British Parlaiment. My kin, Senator Thomas Hart Benton was Astor's attorney. John paid Washington Irving to author a propaganda book that in my opinion is the source of 'Manifest Destiny'.
Nancy Astor, Viscountess Astor – Wikipedia
Last night, I ended up in Scotland – in my dreams. I had taken a train and got separated from my luggage. I had no money, or place to rest my head. I ended up in this House of Bureaucracy remmicent of Kafka. What to d with this….'Homeless Foreigner'? Perhaps I own an opinion about Camillia being titled 'Consort Queen'? The sun was going down. I found an old leather reclining chair and a Indian blanket. This would have to do. Pray it is not a cold night.
I did not sleep well, and awoke with my answer….."A mother always knows!" Queen Elizabeth the Second had to know her son was having an affair with Camillia, before Charles got married, and after. She knew before Princess Diana knew. No way can she hold that titles, for the sake of William and Harry, their wives – and children! How long must this covert game of 'Royal Musical Chairs' go on? I can attest to this truth….The Folks in Scotland are not buying it! Where is the real Stone of Scones? If I become Governor of Oregon, I will offer Meghan Windsor Royal Anglophile Sanctuary. She will be absolved of this Dark Intrigue she has been forced – to react to! The truth – has set no one free – yet!
https://en.wikipedia.org/wiki/John_Paul_Getty_Jr.
I must complete by book on King Jesus, the Embodiment of King David, so you will know how heavy is this Crown that Elizabeth now – TOYS WITH! In my opinion, Camilla does not GET TO PLAY! Elizabeth the First never got married – and had no children – a fact the Royal Genealogists tried to rectify for ages, that led to the German King Georges to EXPLOITING the New World in order to fund and fuel their Royal Breeding Crisis. Why is Elizabeth so interested in William and Mary College? Sounds like William and Harry. Then there is the Kentucky Derby. There is the title 'Thoroughbred'. Cammila looks like an old mangy stable mutt. No! I say – NO! The Scottish folk who inhabited my dream let go a – GRAND HURRAH!
Camilla has two children that WILL cast a shadow upon our American Born Royal and her children. Study the Getty photo below, and know the introduction of a Princess with African blood to this lot, was a very radical thing to do. Where is the history of Britain ending slavery. Must we keep it here – alive and well in Oregon?
John Presco
President: Royal Rosamond Press
P.S. I just found ROSABELLA BURCH the mistress of the richest man in the world!!! What? I have been vindicated! MY VISION had been set free! Rosabella was left 600 shares of Getty Oil stock. I believe I am being EXAMINED to see if I am FIT to be Governor – and even run. Are they pondering MY NAME being degraded on the fake Eugene Abuser site that Alley Valkrie got published? Who is the mysterious young female I am allegedly – stalking?
"Rosabella!"
I am kin to all members of the Getty family via my cousin, Elizabeth Rosemond Taylor, and thus, Ian Fleming. My brother-in-law and niece painted the murals at the Getty Villa. I got my muse back – all of them! Thank you – God of Truth!
Two days ago I considered asking Belle to come live with me in the Governor's mansion as my Secretary-Muse in charge of the Homeless. I keep telling folks I am a Futurian, and, they want to lock me up as a Mad Sex Fiend. We will look out a Tiffany Window at the mob coming, with toches and pitchforks, because, this is how the Best Stories go!
This film was shot by Rosabella Burch. In my video of Belle Burch she smiles at me. It is the Smile of Destiny, not unlike the one Leonardo captured. We own….Artmundi. Consider all the art royals have owned, and the Getty and Astor family. With Belle and Burch, along with The Rose..I am Arthur. I own it all. My battle with the oil man, Robert Buck, is won! Capturing Beauty is about the richest man in the world, who born with no gifts, makes a killing off oil. He is surrounded by beautiful California Women. So was I, the very poor artist and writer, who was made out to be…..THE BEAST!
I own the story of Two Belles, the story of Two Muses! I will turn the Governor's Massion into…
THE LAIR OF THE BEAST
John Presco
Copyright 2022
Click to access gia_getty_comp_will.pdf
The Other Americans
The three other American women named in Mr. Getty's will and the amounts bequeathed to them are Gloria Bigelow of Los Angeles and Mary Maginnis of Malibu, each $103,281 worth of stock and $400 a month for life, and Begene Clifford of West Covina, $183,281 worth of stock and $300 a month.
The California women have not been reached for comment. Mr. Getty had not lived in California for years, and the women there were not as well known to his immediate associates as some of the Europeans.
Penelope Kitson met Mr. Getin 1953 and became his interior decorator and was sometimes invited to christen Mr. Getty's oil tankers.
She lives in a cottage on the grounds of Mr. Getty's 73‐room Sutton Place mansion near London. The cottage was a gift from Mr. Getty. In a biography of Mr. Getty she ruled out marriage to him saying, "Like Paul I am not a very good bet."
'Stood Up to Him'
Her marriage to a British industrialist, Patrick de Laszlo, broke up three weeks ago. Mr. Laszlo said of the bequest to his former wife:
"He loved and admired her because she was the only woMan who would stand up to him. He wanted to marry her, but she told him she was not prepared to be trampled on like This other wives, nor was she prepared to be his mistress."
The second highest bequest to a European—2,500 shares valued at $413,125, plus $750 a month for life—went to Mary Teissler. She is a French art expert and interior designer and was an admitted mistress of Mr. Getty for many years after they met in Paris in 1953.
After his death, she said, "Money was a curse on him." She interested him in art and influenced him to buy his English mansion.
He gave 1,000 shares worth $165,250 to Lady Ursula d'Abo of London. Widowed six years ago after her second marriage, she said of Mr. Getty: "He was a dear and profound friend for more than 20 years."
Shared Hostess Duties
Lady Ursula, 59, shared hostess duties at Sutton Place with another legatee, Rosabella Burch, a 42‐year‐old Nicaraguan widow who was Mr. Getty's constant companion for the last 15 years of his life. She lives in a modest house Mr. Getty bought for her near his mansion. Mrs. Burch was left stock worth $82,625. "I do not suppose I shall have to worry about a mortgage," she said.
Posted on August 28, 2016 by Royal Rosamond Press
I told Marilyn four days ago I have identified why I fell in love with Belle Burch.
"I fell in love with her voice. She has a sing-song voice like you!"
I have been puzzled as to why I see Belle as my daughter, and why I love her more than my daughter. This morning this mother's face was before me. I believe Catherine Vandertuin and I were connecting on a Creative Plane – we understand – before Belle was born. I am a conduit between Belle and her mother. Catherine beholds her beautiful daughter throgh my eyes, through my heart, through my ears, and, through our blood. I suspect we have the same genetic roots in Holland. I suspect Rutger Haurer is kin to Catherine and myself. They look alike! One of the first things Belle said when we met, was;
"Who you come from is important. You should look at your family tree. Genetics is important."
"I know!" I said, knowing she was The One – for sure!
For twenty years I have been threatening to turn my study into a work of Historic Romantic Fiction. I considered becoming an Art Director when I seventeen. The Director Paul Verhoeven looks like is of the Van Rosemund bloodline. I am going to submit an outline for a television series. I am going to give 'Game of Thrones' a run for its money. I find this series to ugly, grungy, in the gutter with back-stabbers! Who cares about any of these blood ties. They have no porpous in life. There are real Wolfs and Starks in my family tree!
The truth I have captured in this blog 'Royal Rosamond Press' is, the Quest for Beauty, is far more harrowing and lethal, than the mere attempt to capture a thrown.
The first episode is about two old friends who were lovers in their youth. She is married. He is single. He meets a younger version of the love of his life.
"It's uncanny how you resemble each other. She even has a mole on her neck like you. What side is your mole on?"
There is a long silence as a wave of green envy spreads across the kingdom.
"I had it removed sixteen years ago. It was cancerous. I thought you would notice, But, you didn't."
Episode One
'The Mole that Sunk a Thousand Ships'
Jon Presco
President: Royal Rosamond Press Co.
Copyright 2016
Paul Verhoeven
Catherine Vandertuin,
SLANT
Eugene lost one of its most creative artists last week. Cancer stole Catherine Vandertuin from us when she was far too young. In her too-short time here, Vandertuin, the founder and artistic director of Eugene Chamber Theatre, applied enormous energy, creativity and collaboration to the innovative theater/music productions of Dust and Dreams, Antigone, The Descent of Innana and Ice Cure, the last adapted from an original manuscript. She also collaborated in various puppet and mask theater productions. Her vision was to create multi-disciplinary works that explored themes of balance and wholeness. Catherine brought Javanese gamelan music to Eugene in 1992 with the founding of Gamelan Nuju Laras, well known for accompanying labyrinth walks created by her partner, Jeff Burch. Although her theater work and family obligations eventually forced her to give up the gamelan, Catherine's contribution continues in Nuju Laras's successor, Gamelan Sari Pandhawa, and the 90-piece Javanese gamelan Gamelan Kyai Tunjung Mulya, whose construction she commissioned and supervised. Gamelan Kyai Tunjung Mulya was ultimately donated to the UO where it is used to teach UO students and other community members. Through her teaching at LCC, collaborations with other community artists, and irrepressibly creative spirit, Catherine made Eugene a much more artistically vital place, and her legacy will live on in the audiences she touched and the artists she taught and inspired.
Posted on January 23, 2020 by Royal Rosamond Press
The Royal Janitor
by
John Presco
Copyright 2020
"You appear to know a lot about the Kabuki Theatre." Victoria probed after the John Von John's rundown on the never-ending Plight of the Homeless.
"Your're kidding me. You don't know about my Kabuki play 'Belle's Blue Bathrobe'?"
"No!"
"You must see it! We have to get up at 5:00 A.M. just before the crack of dawn. My masterpiece is perform outdoors during the summer, and is sold out for five years. As producer and author I can get you front row seats.
DAWN
Ken Kesey Square. Blue floodlights bath the square in a eerie glow. A yellow light appears in the window of the cardboard hut tucked away in the corner. This is the signal for the She-Things to stir, and their Devil Dogs, that huddle around the statue of The Happy Prince. There is barking as a dark figure appears pushing a blue bicycle. The Devil Dogs grow as the hunched figure goes to Belle's shack. There is faint words exchanged. The old hag slinks away without the bicycle. Belle emerges in a blue bathrobe. The She-Things gasp. The Huddled Ones paw at her as she light the Sacred Morning Fire that only she has permission to light.
"Where did you get that bathrobe? And, is that your blue bicycle?"
"Yes! I am so happy to have it. Now I can deliver my Seeds of Happiness to more Good Luck Camps of the Hopeful Homeless! All I got to do is pose nude for the Evil Landlord on the hill. This is why he gave me this bathrobe. He wants to see me disrobe!"
Starfish hissed as she beheld the castle façade nailed to the roof, there one yellow light burning in a window. You could feel the terrible lust of The Lord of Plenty who now is only generous when he wants something in return, their Beautiful Blue Belle.
As they warmed their hands at the fire, the ritual of giving themselves a new name began. It was best to engage in doing this, then give into the truth there was nothing that could be done. Since the death of the Happy Prince and his beloved family, kindness and generosity, had been vanquished.
"What about…..Anarchists Against Gentrification….AAG!?"
To been continued.
New Homeless Group Calls for Councilor Emily Semple's Resignation
On the eve of the 70th anniversary of her monarchy, Queen Elizabeth II said Saturday she wants Prince Charles' wife, Camilla, to be known as "queen consort" when he takes the throne.
"When, in the fullness of time, my son Charles becomes king, I know you will give him and his wife Camilla the same support that you have given me; and it is my sincere wish that, when that time comes, Camilla will be known as Queen Consort as she continues her own loyal service," she said in a message marking her Platinum Jubilee.
When Camilla and Charles were married, they said the Duchess of Cornwall would not use the late Princess Diana's title, Princess of Wales. There had been speculation that Camilla would be known as "princess consort" when Charles ascends the throne, but the monarch's note makes it clear she wants Camilla to eventually be addressed as queen.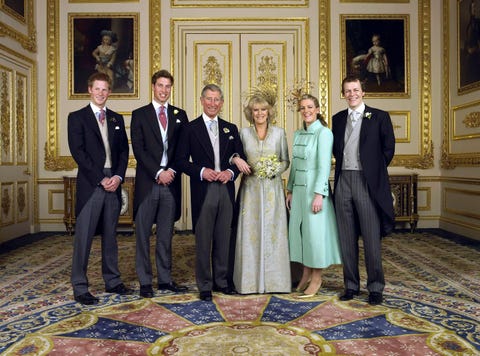 GETTY IMAGES
There's no denying that the institution of the British monarchy is steeped in tradition. But Prince Charles's blended branch of "the firm," as it the royal family is sometimes called, is decidedly modern. When the Prince of Wales married Camilla Parker Bowles in 2005, he became the stepfather to two children from her first marriage to Andrew Parker-Bowles, and she became stepmother to Princes Harry and William.
Camilla Parker Bowles's Children – Who Are Tom Parker Bowles & Laura Lopes? (townandcountrymag.com)
LONDON – Sir J. Paul Getty Jr., the reclusive American-born billionaire philanthropist and art lover who became a British citizen late in life, died Thursday, his doctor said. He was 70.
Getty, Britain's leading patron of good causes, died in a London hospital where he was being treated for a chest infection.
Getty was admitted to the London Clinic on Monday for treatment of a recurrent infection but died Thursday morning, Dr. John Goldstone said.
"His family would like to extend their thanks to all those who have expressed their sympathy, which is greatly appreciated," Goldstone said in a statement.
During more than a quarter-century of living in Britain, the fiercely Anglophile Getty gave more than $200 million to many causes, including the National Gallery.
He once paid to rescue a family of seals caught in a storm, bought a mansion for needy children and gave a grand piano to a concert pianist who did not own one.
Getty was given the honorary title of Knight Commander of the Most Excellent Order of the British Empire in 1986 for services to charity, but could not be called Sir Paul then because he was not a British citizen.
He was invested with the full honors in 1998, a year after changing his citizenship.
"When I heard the national anthem played, I felt very proud to be British – it's my national anthem now," Getty said after his investiture at Buckingham Palace. "I love Britain's way of life. I love its people. I love its history and I love its future."
In 1985, he gave $63 million to the National Gallery in London. He also gave $32 million to the British Film Institute and millions more in smaller donations, often anonymous, to other charities and causes.
In a rare public statement after subsidizing the families of striking miners in 1985, Getty said he was "privileged to be the heir to huge wealth and I regard myself as custodian of that money for the benefit of people who need it more than I do."
John Paul Getty Jr. was born Sept. 7, 1932, the third of five sons of J. Paul Getty, nicknamed "Oklahoma Crude," who founded Getty Oil and built a $6 billion fortune – making him the richest man in the world in his day.
After attending the University of San Francisco and doing a brief stint in the army, Getty Jr. took charge of Getty Oil enterprises in Rome. But he resigned within six years, telling his father, "It doesn't take anything to be a businessman."
Billionaire Sir J. Paul Getty dies at 70 | Business | eastvalleytribune.com
Posted on January 31, 2020 by Royal Rosamond Press
It is 2:15 A.M. January 31, 2020…..a day that will go down in infamy! Officially, Great Britain left the European Union, and, officially the Republican Party, is dead, and so is the Democracy that Thomas Jefferson helped found. The President of Oregon State, and his crack team of historians, blamed my kindred, Senator Thomas Hard Benton for Manifest Destiny, and thus, the liquidation of Native Americans, that MAYBE should not have happened, but, it did! What would be the alternative – outcome? This question can be applied to Britex, and, the wanton need to destroy the Democratic Party – and the Bohemian Way of Life – that was once titled "The fastest growing religion in America." This is to say the Evangelical Tea Party Ministers had no choice but to accuse President Obama of things he did not do, and, doing all he could to destroy Jesus and the Republican Party co-founded by my kindred, John Fremont, the first Presidential candidate for the Republican Party, and friend of the Astor family. John's father-in-law was John Astor's attorney. To top all this off, Washington Irving wrote a book about Astor that was reviewed by Edgar Alan Poe. Add this my Puritan kin, then….here it is…..Oregon's History in a nutshell, along with California and Washington State. Am I thinking about SECESSION on the this most darkest of nights….where every other person hate the other – with a passion! And it will get worse – much worse!
WE HAVE NO HISTORY……OR RULE OF LAW! Our Constitution is burning in hell! No doubt Jessie Benton's book of her husband's explorations was inspired by Irving's famous book, thus, Ed Ray and his historians – copped out! They dare not go after a famous woman, and one of the most famous writers in history! Because, then – you have no college or university – and right to teach anyone! What woke me was the realization that my struggle to be a mature human being, has been dashed upon the rocks by a collective of morons! How about…Murderous, Un-cultured, Savages using a skinned Jesus as a disguise? Astor is playing a game with the Russians. He and Jefferson, need pawns.
I believe I just composed a FARREL BLOCK!
John Presco
President: Royal Rosamond Press
"Although Washington Irving (1783-1859) never traveled to Oregon Country, he wrote one of the most widely read and influential narratives of the region. His two-volume Astoria, or Anecdotes of an Enterprise beyond the Rocky Mountains, published in 1836, introduced more readers to the Pacific Northwest than any single book up to that time.
Irving was a diplomatic attaché to the U.S. embassy in Madrid, Spain, secretary of the U.S. Embassy and Consulates in England, and the biographer of Christopher Columbus and George Washington. He was the author of satirical and hyperbolic works that poked fun at academic literature, such as Salmangundi in 1807 and A History of New York by Diedrich Knickerbocker in 1809. He also wrote immensely popular stories, including "Rip Van Winkle," and "The Legend of Sleepy Hollow," which appeared in A Sketchbook (using a pseudonym, Gregory Crayon) in 1819. Tour on the Prairies, published in 1819, is an account of Irving's only trip west of the Mississippi. His contemporaries called him the Father of American Literature.
In 1834, John Jacob Astor, who named Fort Astoria, offered to pay Irving to write a book promoting the Northwest and, in particular, his Pacific Fur Company, which was the first American fur trading company on the Pacific Coast (1811-1813). The company had failed, but Astor wanted his enterprise both documented and praised. Irving agreed to use Astor's resources and journals from the Columbia River Basin outposts, but he insisted on producing his own book as an independent speculation rather than the public relations book Astor wanted. He used Astor's money to hire his nephew, Pierre Munro Irving, who spent two years doing research for the book.
https://oregonencyclopedia.org/articles/astoria_washington_irvings_book/#.XjQD9HdFxjo
John Jacob Astor to Thomas Jefferson, 14 March 1812
From John Jacob Astor
New York, 14 March 1812.
Sir,
I am induced to take the liberty of addressing you, from a belief that it will afford you some satisfaction to be informed of the progress which has been made in carrying on a trade with the Indians, which at it's commencement was favoured with your approbation.
Since I had the pleasure of speaking to you first at Washington concerning it, my constant study has been to attain the object; and for this purpose I sent a ship in November 1809 to Columbia River, the captain of which had several times been there, and enjoyed both the esteem and confidence of the Indians. He took with him a cargo for trade, while in the mean time he was to prepare the Indians for a friendly reception to some white men who would come to stay with them. From thence he was to proceed to the Russian settlement, with a proposition to the Governor for the purpose of friendly intercourse and mutual benefit in trade.
In June 1810 I sent a party of men, say about seventy in number, to ascend the Missouri, with a view to make Columbia River and meet the people who had gone by water, as well as to ascertain the points at which it might be most proper to establish posts for trade, &c.
In September 1810 I sent a second ship to Columbia River, with sixty men and all the means which were thought necessary to establish a post at or near the mouth of that river.
In October 1811 I sent a third ship with above sixty men and all necessaries, to fix a post and to remain at or near Columbia River, and to cooperate with those who had gone before.
The first ship made her port, and from thence made a visit to Count Barranoff, Governor of the Russian settlements in North West America. My propositions met with attention, and I have received from him a letter approving of my plan; but for a final arrangement he referred to the Government and the Russian American Fur Company at St Petersburg. The ship made a voyage to Canton, sold her furs, and returned to Columbia River to meet the one which sailed in 1810, and to concert with her. I hope to hear from them in about three months.
The last account which I had of the party which ascended the Missouri was by letter of 17 July last, about 180 miles below the Mandan1 Village, where they left the Missouri, and took the Big River in a southern course, this being recommended as nearer and easier to the south branch of Columbia River than the route taken by Mr Lewis: they were well provided, and had procured near a hundred horses to transport their baggage.—The accounts as to ultimate success were fair and encouraging, and they had no doubt of meeting their friends who went by sea; which I think they must have done in October last.
In June 1809, when Mr Daschkoff was sent to this country, he was charged by his Government to remonstrate to ours against a trade carried on by citizens of the United States to the North West Coast, supplying the Indians with arms & ammunition, which not only afforded the means of killing one another with greater facility, but also endangered their own settlements.—As the Government could not well prevent this, I proposed a plan to Mr Daschkoff which it was thought would meet the end required, namely, an agreement between the American Fur Company of this country and the American Fur Company of Russia, that the former should supply the latter with all articles which they needed from this country and from Europe, (thus becoming their carriers &c) and to have an establishment at or near Columbia; but not to trade with natives near the Russian settlements, and by no means to supply them with arms or ammunition. On the other hand the latter not to deal with any transient traders or ships, nor with the natives at or near Columbia River. This plan was submitted to the Governor of the Russian settlements on the North West Course, who approved of it.
When Count Pahlen came to this country, he also was charged by his government to speak to our government on this Subject.2 I communicated the plan to him, who was so much pleased with it that he transmitted it to his Court. I sent a gentleman for this purpose to St Petersburg, who presented it to Count Romanskoff, who also is much pleased with it, but there exists some difficulty as to a condition which I had proposed, namely, that the Russian Government should allow the American Fur Company to carry their articles of fur from this country to Russia free of duty, or subject to a moderate duty only (at present they are prohibited). The Government seems well enough disposed to grant this, but it appears there was an engagement entered into between them and the Fur Company at the time of its formation, prohibiting the entry of furs except by the Russian Fur Company, who had not yet felt inclined to consent to the admission. There was however still some hope: to all the other propositions they were ready to agree. Should this plan succeed, I think we shall do very well as far as respects that part of our business.
With respect to our Trade on the frontier and in the Interior, I have not been so fortunate: on the contrary great and insurmountable difficulties are thrown in our way by the present restrictions on our commerce.
After negociating with the Michilimackinac Company for nearly three years to purchase them out, and not succeeding, I had determined to risk an opposition; and accordingly in October 1810 I ordered a quantity of goods from England for this trade, and made engagements with several Indian traders and others, to carry on the business. The people of Canada being informed of this, & knowing that an opposition would be very injurious, and at the same time seeing that I was determined to push one, they proposed to sell to the American Fur Company the property and establishments they had in the Indian country within the territory and boundaries of the United States, together with that at St Joseph's, on condition that we should not for five years trade beyond those boundaries or in British dominions in opposition to them; and that for five years the trade within those limits should be carried on upon joint account. This agreement was completed, and by it the American Fur Company became possessed of the property before mentioned: but as the assortment of goods on hand at St Joseph's, Michilimackinac and other places, was very incomplete for outfits in the interior, it became necessary to obtain a further supply, and we were in hopes that by some change in our political situation we might be enabled to bring in our goods which we had ordered from England, and which had been Transported to St Joseph's (for in consequence of the President's proclamation they had been shipped, though before the 2 Feby 1811, to Canada instead of New York.) But very unfortunately for us our expectations have not been realised. On application to the President in August last we were informed that Congress had left no power with the Executive to grant permission. The consequence has been, that the Indians have been very badly and not half supplied; and though in the mean while we have been under the necessity of retaining in pay the people we had engaged, as well as of keeping up all our establishments at the usual expense, yet we have been unable to carry our business to more than a fourth of it's usual extent.
This dead expense is a serious loss to us, beside the interest on a stock on hand, chief part of which is unsaleable from want of other articles; while on the other hand the useful & saleable commodities lie locked up at Montreal and St Joseph's. If we had only a part of them in the Indian country or at Michilimakinac, we could make out to keep the Indians3 contented, and keep the trade together in our own hands. But unless this is the case, we shall be under the necessity of selling our property to great sacrifice (as the articles are not saleable except for the Indian trade) either to the British agents for the Indian department of that Government, or to the Canada traders: thus totally relinquishing the trade to them.—
I have been thinking to apply to Congress for relief, at least to get permission to transport our property from the island of St Joseph to the Indian country within the territory or boundary of the United States.
Whether such application would be likely to meet with success, or whether in the present state of things it would be proper to make it, I have not been able to determine. I am so much embarrassed I know not what to do. It is probable that unless our Government do something by which the Indians may get their usual supplies (and which are not now to be had in the United States) there will be great uneasiness on their part, if not actual hostility: for they will become desperate by those privations: under which indeed they cannot exist.—
Perhaps, Sir, you will condescend to give some advice to me how to proceed. The Government, say the President and heads of Executive Departments, are well informed of the situation of the American Fur Company, as no step of importance has been taken without their previous approbation: they know of my plan with the Russians, as well as of my arrangements in the Interior.
The party which ascended the Missouri is under the direction of a very respectable gentleman from Trenton, New Jersey, by the name of Hunt.
The North West Company of Canada having received information of our intention to establish a post at Columbia, sent a party of forty men in 1810 from Lake Superior, with intent to be before us; but they were prevented by Indians in the Rocky Mountains from proceeding further, and were obliged to return. Another party has been sent in 1811 from the same place and for the same object, consisting of sixty men. We shall know next summer how far they have succeeded; at all events I think we must be ahead of them.
By what I can learn there is a great deal of fur on the west side of the mountains, and a considerable business is to be done on the coast with the Russians.
I am with Great Respect Sir your very Humble Servt,
John Jacob Astor
N.B. I will thank you To consider that part of my Comunication which relates to the contemplated4 arrangement with the Russians as Privet
RC (DLC); in a clerk's hand, with closing, signature, and postscript by Astor; above postscript in Astor's hand: "Thomas Jefferson Esqr"; endorsed by TJ as received 25 Mar. 1812 and so recorded in SJL.
John Jacob Astor (1763–1848), merchant, was born in Germany, moved to London in 1779, and settled in New York City in 1784. There he began his career importing musical instruments but quickly moved into the fur trade. By 1787 Astor had begun making trips to Montreal, where he established a warehouse and entered into agreements with local traders. He soon became a leading trader in the Montreal and London markets, and late in the 1790s he began trading directly with China. A millionaire by 1807, Astor sought assistance from local and federal officials, including DeWitt Clinton and Albert Gallatin, in establishing an American fur-trading company that would bypass Canadian traders. His efforts to set up fur-trading outlets on the West Coast failed, and following the War of 1812 Astor concentrated on the Great Lakes region. After a brief involvement in the administration of the Second Bank of the United States, in 1819 he entrusted the management of his American Fur Company to partners and moved to Europe. When he returned to the United States in 1834, Astor sold his fur-trading company and devoted himself to his extensive real-estate holdings in New York City, where he opened the Astor House hotel in 1836 (ANB; DAB; James P. Ronda, Astoria & Empire [1990]).
The meeting between TJ and Astor at washington probably occurred in July 1808 (Astor to TJ, 27 Feb. 1808, TJ to Astor, 13 Apr. 1808, and TJ to Meriwether Lewis, 17 July 1808 [DLC]; Daniel D. Tompkins to TJ, 9 May 1808 [MHi]). In november 1809 Astor sent out the ship Enterprize, under Captain John Ebbets. Wilson Price Hunt commanded the land expedition he sent in june 1810. The ship dispatched to the Columbia River in september 1810 was the Tonquin, and the third ship, sent in October 1811, was the Beaver. Aleksandr A. Baranov wrote Astor tentatively approving of my plan on 8 Aug. 1810. The gentleman Astor sent to Saint Petersburg to present his plan to count romanskoff (Nicolas de Romanzoff) was his son-in-law Adrian Benjamin Bentzon (Bashkina, United States and Russia, esp. 687–9, 728–32, 797–9, 820; Ronda, Astoria & Empire, 72, 78, 101, 211). The president's proclamation of 2 Nov. 1810 reimposed restrictions on American trade with Great Britain and moved Astor to have his trade goods shipped from Europe to canada instead of new york. A subsequent United States statute of 2 Mar. 1811 exempted American-owned ships and goods that departed from British ports prior to 2 Feb. 1811 (Madison, Papers, Pres. Ser., 2:612–3; U.S. Statutes at Large, 2:651–2).
https://www.msn.com/en-us/news/world/the-latest-on-brexit/sl-AAIW4fp?ocid=spartandhp
It took one referendum, two general elections, three prime ministers and nearly four years, but on Jan. 31, the U.K. will finally be leaving the European Union. – ABC News
---
Initially, residents in the U.K. and the EU will notice few changes. Feb. 1 marks the start of a transition period until the end of the year. People and businesses can carry on as usual. – Associated Press
---
Critics are already warning that 11 months is not nearly enough time for Prime Minister Boris Johnson's government to negotiate a complex new relationship with the EU, encompassing not only trade but a host of intertwined interests from fisheries to aviation protocols to law enforcement. – Los Angeles Times
To John Jacob Astor
Monticello May 24. 12
Sir
Your letter of Mar. 14. lingered much on the road & a long journey, before I could answer it, has delayed it's acknolegement till now. I am sorry your enterprise for establishing a factory on the Columbia river, and a commerce thro' the line of that river and the Missouri, should meet with the difficulties stated in your letter. I remember well having invited your proposition on that subject, and encouraged it with the assurance of every facility and protection which the government could properly afford. I considered as a great public acquisition the commencement of a settlement on that point of the Western coast of America, & looked forward with gratification to the time when it's descendants should have spread themselves thro' the whole length of that coast, covering it with free and independant Americans, unconnected with us but by the ties of blood & interest, and enjoying like us the rights of self-government. I hope the obstacles you state are not unsurmountable; that they will not endanger, or even delay the accomplishment of so great a public purpose. in the present state of affairs between Gr. Britain & us, the government is justly jealous of contraventions of those commercial restrictions which have been deemed necessary to exclude the use of British manufactures in these states & to promote the establishment of similar ones among ourselves. the interests too of the revenue require particular watchfulness. but in the non-importation of British manufactures, and the revenue raised on foreign goods, the legislature could only have in view the consumption of our own citizens, and the revenue to be levied on that. we certainly did not mean to interfere with the consumption of nations foreign to us, as the Indians of the Columbia & Missouri are, or to assume a right of levying an impost on that consumption: and if the words of the laws take in their supplies in either view, it was probably unintentional, and because their case, not being under the contemplation of the legislature, has been inadvertently embraced by it. the question with them would be not what manufactures these nations1 should use, or what taxes they should pay us on them, but whether we will give a transit for them thro' our country. we have a right to say we will not let the British exercise that transit. but it is our interest, as well as a neighborly duty to allow it when exercised by our own citizens only. to guard against any surreptitious introduction of British influence among those nations, we may justifiably require that no Englishman be permitted to go with the trading parties, and necessary precautions2 should also be taken to prevent this covering the contravention of our own Laws and views. but these once securely3 guarded, our interest would permit the transit free of duty. and I do presume that if the subject were fully presented to the legislature, they would provide that the laws, intended to guard our own concerns only, should not assume the regulation of those of foreign and independant nations; still less that they should stand in the way of so interesting an object as that of planting the germ of an American population on the shores of the Pacific.
from medling however with these subjects it is my duty as well as my inclination to abstain. they are in hands perfectly qualified to direct them, and who knowing better the present state of things, are better able to decide what is right: and whatever they decide on a full view of the case, I shall implicitly confide has been rightly decided. Accept my best wishes for your success, and the assurance of my great esteem & respect.
Th: Jefferson
Posted on September 7, 2016 by Royal Rosamond Press
Joseph Lane was the Democratic Vice Presidential candidate, he on the ticket with John Breckenridge, who is my kin via the Benton family. My ex-girlfriend, Dottie Witherspoon, is also related to John. I saved her.
I bet you I could find many groups on the internet that would want to defend this history. How many Rednecks and Neo-Confederates are aware of Good Ol Joe Lane?
Jon Presco
When Oregon achieved statehood on February 14, 1859, Lane was elected to the U.S. Senate. Although his political influence remained strong, he alienated an increasing number of Oregonians as he continued to defend territorial slavery. When the national Democratic Party divided into northern and southern wings in 1860, the southern wing chose Lane to run as vice president with presidential nominee John Breckenridge, a Kentucky slaveholder.
During the campaign, the North received Lane coolly, while the South embraced him as one of its own. With Abraham Lincoln and the Republican Party the winners, the Breckenridge-Lane ticket placed second in Oregon behind Lincoln and ahead of the northern Democrats and their candidate, Stephen A. Douglas.
A Kentucky native, Breckinridge believed that slavery should be constitutionally protected and that Southern states had the right to secede. His running mate, Joseph Lane, represented the Oregon Territory in the United States House of Representatives and also approved of the expansion of slavery into the territories. Breckinridge and Lane won most of the slave states, but finished a close second in Virginia, where the presidential election was the closest in its history. The vote totals published in theDaily Richmond Enquirer on December 24, 1860, show that John C. Breckinridge received 74,379 votes (44.46 percent) in Virginia.
Breckenridge Family Patriots and Traitors
Posted on February 28, 2012by Royal Rosamond Press
Cassius Clay, better known as Mohammed Ali, may have gotten his name from U.S. diplomat Cassius M. Clay who is in the Breckenridge family tree. Mohammed was the most famous black man in America, and the world, until Barak Obama was elected President. Mohammed was famous for his religious convictions that gave him the courage to resist the draft. He knew he would lose everything if he did. They took his titles away.
Below you will find famous leaders of the Confederacy who committed Treason when they took up arms and fired upon Federal Troops, killing them. These kinsfolk started the Civil War that resulted in the death of hundreds of thousands of Americans – at a cost of millions!
False ministers of Jesus are taking us down that divisive road again. They utter seditious words just to get votes from their stupid religious voting slaves they hoard and nurture, they fattening them up with gobs of hatred – and stupidity!
I am kin to the Breckenride-Preston family via my niece Drew Benton, via the McDowells who married a Benton.
"Desha Breckinridge (1867–1935), editor and publisher of the Lexington Herald. Married Madeline McDowell Breckinridge, great-granddaughter of Henry Clay in 1898. Son of W.C.P. Breckinridge. Brother of Sophonisba Breckinridge.
Last week I met Drew Benton and her aunt, Vicki Presco on Everquest, I just beggining to live the fantasy as Wolferose. This is the Real Deal, the Real Quest!
Jon Presco
Breckinridge family
From Wikipedia
The Breckinridge family is a family of public figures from the United States. The family has included six members of the United States House of Representatives, two United States Senators, a cabinet member, two Ambassadors, a Vice President of United States and an unsuccessful Presidential candidate. Breckinridges have served as college presidents, prominent ministers, soldiers, theologians and in important positions at state and local levels. The family was most notable in the State of Kentucky and most prominent during the 19th century, during nearly one-third of which a member of the family served in the Congress of the United States. Below is a list of members.
Alexander Breckenridge (1686–1743), First Breckenridge in New World, emigrated to Philadelphia PA c. 1728. Married to Jane Preston in 1695 in County Londonderry, Ireland. She was sister of Robert Preston, first Speaker of Kentucky State House of Representatives .
Robert Breckenridge, Sr. (1720–1773), here termed Colonel Robert Breckenridge, Captain in Virginia militia during the French and Indian War and officer in the Revolutionary Army.[dubious – discuss] Son of Alexander Breckenridge I. Married first Sarah Poage. After his first wife's death Breckenridge married second, his first cousin Letitia Preston.[1]
Alexander Breckenridge, son of Robert Breckenridge and Sarah Poage, here termed Captain Alexander Breckenridge. Married wealthy widow Jane Buchanan Floyd whose son John Floyd was Governor of Virginia.[1]
James Douglas Breckinridge, son of Captain Alexander Breckenridge (d. 1849), member of Kentucky House of Representatives (1809–11) and the U.S. House of Representatives (1821–23).[1]
Robert Breckenridge (1754–1833), son of Col. Robert Breckenridge and Sarah Poage, Revolutionary War General. Ratifier of the U.S. Constitution. Kentucky State Representative 1792–1795. Speaker of the Kentucky House of Representatives. Brother of Captain Alexander Breckenridge; half-brother of John Breckinridge and James Breckinridge. Robert Breckenridge never married. Nota Bene: During his lifetime Colonel Robert Breckenridge spelled his surname as shown here, as did his father Alexander Breckenridge I. His sons by Leticia Preston, (i.e. James and John) began spelling the family name 'Breckinridge'.[2]
James Breckinridge (1763–1833), Virginia House Delegate 1789–1802 1806–1808 1819–1821 1823–1824, member of the U.S. House of Representatives from Virginia 1809–1817. Brother of John Breckinridge, Son of Robert Breckinridge and Letitia Preston.[3]
John Breckinridge (1760–1806), Member of House of Burgesses, U.S. District Attorney of Kentucky 1793–1794, Attorney General of Kentucky 1793–1797, Kentucky State Representative 1788–1790 1799–1801, delegate to the Kentucky Constitutional Convention 1799, U.S. Senator from Kentucky 1801–1805, Attorney General of the United States under Jefferson 1805–1806. Married Mary Hopkins Cabell in 1785. Half-brother of Alexander and Robert Breckenridge, brother of James Breckinridge, Son of Colonel Robert Breckinridge and Letitia Preston.[4]
Letitia Breckinridge, Daughter of John Breckinridge. Married first to Alfred William Grayson in 1804. Graduate of Cambridge University, lawyer, son of Senator William Grayson of Virginia. Died in 1810. Married second to Peter B. Porter (1773–1844), New York Assemblyman 1802 and 1828, U.S. Representative from New York 1809–1813 and 1815–1816, New York Secretary of State 1815–1816, U.S. Secretary of War 1828–1829.[5]
General John Breckinridge Grayson (1806–1862) Born at Cabell's Dale, Fayette County, Kentucky. Son of Letitia Preston Breckinridge and Alfred William Grayson. Graduated West Point Military Academy, 1826. Lieutenant Colonel U.S. Army at outbreak of Civil War, resigned in 1861, enterest C.S.A. and commissioned Brigadier General. Died while in command of the coastal defenses of Georgia and Florida, in Tallahassee 1862.[6]
Colonel Peter A. Porter (1827–1864), New York Assemblyman 1861–62, Colonel of the 129th New York State Volunteers, killed in action, 1864, Only son of Peter Buell Porter. Married cousin Mary Cabell Breckinridge in 1852.
Peter A. Porter (1853–1925), member of the New York Legislature, U.S. Representative from New York 1907–1909. Son of Peter Augustus Porter and Mary Cabell Breckinridge, Grandson of Peter Buell Porter.[7]
Joseph Cabell Breckinridge I (1788–1823), Major in War of 1812. Kentucky State Representative 1817–1818, Speaker of the Kentucky House of Representatives. Kentucky Secretary of State 1820–1823. Married Mary Clay Smith, daughter of Samuel Stanhope Smith, President of Princeton University. Son of John Breckinridge.[8]
John Cabell Breckinridge (1821–1875) Member Kentucky House of Representatives 1849–51. U.S. Representative from Kentucky 1851–55. Delegate to the Democratic National Convention in 1856. Vice President of the United States 1857–61. Candidate for President of the United States 1860. United States Senator from Kentucky 1861. Confederate States Secretary of War 1865. Son of Joseph Cabell Breckinridge I.[9]
Joseph Cabell Breckinridge, II (1844–1906) Major in the C.S.A. Married Sallie Frances Johnson, daughter of Robert Ward Johnson in 1869. Son of Hon. John Cabell Breckinridge.[10]
John Cabell Breckinridge, II (1870–1941) Prominent New York attorney. Married to Isabella Goodrich (1874–1961), daughter of B.F. Goodrich. Son of Joseph Cabell Breckinridge. Grandson of John Cabell Breckinridge.[11]
Mary Marvin Breckinridge (1905–2002), Photojournalist, cinematographer, and philanthropist. Daughter of John Cabell Breckinridge, II and Isabella Goodrich. Great-granddaughter or John Cabell Breckinridge and granddaughter of B.F. Goodrich.
Clifton Rhodes Breckinridge (1846–1932), U.S. Representative from Arkansas 1883–1889 1890–1895, U.S. Minister to Russia 1894–1897, delegate to the Arkansas Constitutional Convention 1917. Married Katherine Breckinridge Carson in 1876. Son of Hon. John Cabell Breckinridge.[12]
James Carson Breckinridge (1877–1942) Lieutenant General, U.S.M.C., Married Dorothy Throckmorton Thompson, 1922. Son of Clifton Rhodes Breckinridge.[13]
Mary Breckinridge (1881–1965), Founder of the Frontier Nursing Service. Married Richard Thompson. Daughter of Clifton Rhodes Breckinridge, sister of James Carson Breckinridge.
John Witherspoon Owen Breckinridge (1850–1892) Member of California State Assembly 1884–85. Son of Hon. John Cabell Breckinridge. Married to Louise Tevis, daughter of Lloyd Tevis, First President of Wells Fargo Bank.[14]
John Cabell Breckinridge, Sr. (1879–1914) Prominent San Francisco businessman. Son of John Witherspoon Owen Breckinridge. Married Adelaide Murphy, daughter of Samuel Green Murphy, President of the First National Bank of San Francisco, California.[15]
John Cabell "Bunny" Breckinridge, Jr. (1903–1996) Actor and drag queen. Son of John Cabell Breckinridge, Sr.[15]
Rev. John Breckinridge, D. D. (1797–1841) Born at Cabell's Dale, son of John Breckinridge. Presbyterian Minister. Graduated Princeton College 1818, Princeton Theological Seminary 1821. Chaplain of the U.S. House of Representatives. Married in 1823 Margaret, daughter of Rev. Samuel Miller D. D.[6]
Mary Cabell Breckinridge (1826–1854) Married cousin Colonel Peter A. Porter in 1852. Daughter of Rev. John Breckinridge.
Samuel Miller Breckinridge (1828–1891) Member of Missouri legislature 1854–1855. Became Circuit Court judge in 1859. Elder in the Presbyterian Church and a leading member of its General Assembly. Married Virginia Harrison Castleman. Son of Rev. John Breckinridge.[16]
Margaret Miller Breckinridge (1851–1919) Married St. Louis, Missouri businessman William Strudwick Long. Daughter of Samuel Miller Breckinridge.[17]
Samuel Miller Breckinridge Long (1881–1958) lawyer and diplomat. Graduated Princeton in 1904. Advisor to Presidents Woodrow Wilson and Franklin Delano Roosevelt. U.S. Ambassador to Italy 1933–36. U.S. delegate to Dumbarton Oaks Conference. Son of Margaret Miller Breckinridge and William Strudwick Long.[18]
Robert Jefferson Breckinridge (1800–1871), Kentucky State Representative 1825–1828, Kentucky Superintendent of Public Instruction 1849–1853, candidate for delegate to the Kentucky Constitutional Convention 1849. Son of John Breckinridge. Married Ann Sophonisba Preston in 1823.[19]
Mary Cabell Breckinridge, (born 1828) Daughter of Robert Jefferson Breckinridge. Married to William Warfield.
Benjamin Breckinridge Warfield (1851–1921), Presbyterian theologian, principal of Princeton Theological Seminary. Son of Mary Cabell Breckinridge and William Warfield.[6]
Ethelbert Dudley Warfield (1861–1936) Graduate of Princeton, Oxford, and Columbia Law School. President of Miami University and Lafayette College, author, Director of Princeton Theological Seminary. Son of Mary Cabell Breckinridge and William Warfield.[6]
Robert Jefferson Breckinridge, Jr. (1834–1915), Confederate States Representative from Kentucky 1862–1865, Colonel in the Confederate States Army, Kentucky Common Pleas Court Judge 1876. Son of Robert Jefferson Breckinridge. Married Katharine Morrison in 1856.[20]
Marie Lettice Preston Breckinridge (born 1836), married Rev. William Collins Handy in 1857.
L. Irving Handy (1861–1922), U.S. Representative from Delaware 1897–1899, delegate to the Democratic National Convention 1904. Son of Marie Lettice Preston Breckinridge and Rev. William Collins Handy. Nephew of William Campbell Preston Breckinridge.[21]
William Campbell Preston Breckinridge (1837–1904), delegate to the Democratic National Convention 1876, U.S. Representative from Kentucky 1885–1895. Married Lucretia Hart Clay, granddaughter of Henry Clay. Son of Robert Jefferson Breckinridge.[22]
Desha Breckinridge (1867–1935), editor and publisher of the Lexington Herald. Married Madeline McDowell Breckinridge, great-granddaughter of Henry Clay in 1898. Son of W.C.P. Breckinridge. Brother of Sophonisba Breckinridge.
Sophonisba Preston Breckinridge (1886–1948), Lawyer, Activist involved in Women's rights, Civil Rights, Labor, and Pacifist movements; namesake of Breckinridge House, a dormitory of the University of Chicago. Daughter of W.C.P. Breckinridge. Sister of Desha Breckinridge.
Joseph Cabell Breckinridge, Sr. (1842–1921), General in the U.S. Army. Married Louise Ludlow Dudley, daughter of Ethelbert Ludlow Dudley, 1868. Son of Robert Jefferson Breckinridge.[23]
Joseph Cabell Breckinridge, Jr. (1872–1898), U.S. Naval officer, drowned. Namesake of USS Breckinridge. Son of Joseph Cabell Breckinridge, Sr.[24]
Ethelbert Ludlow Dudley Breckinridge (1875–1914) Graduated Princeton 1898, Captain in U.S. Army, wounded in the Philippine-American War. Son of Joseph Cabell Breckinridge, Sr. Married Genevieve Pearson Mattingly (1878–1957).[25]
William Mattingly Breckinridge (1905–1996) Major General, U.S. Army. Chief of the U.S. Army Security Agency. Married Frances Naylor. Son of Ethelbert Ludlow Dudley Breckinridge.[26]
Scott Dudley Breckinridge, Sr. (1882–1941) Physician in Lexington, Kentucky, author, U.S. Fencing Champion (Foil), 1906 and 1914. Competed in 1912 Olympic Games in Stockholm. Married Gertrude Ashby Bayne. Son of Joseph Cabell Breckinridge, Sr.[27]
John Bayne Breckinridge (1913–1979), Colonel in U.S. Army during World War II. Kentucky State Representative 1956–59, Attorney General of Kentucky 1960–64, 1968–1972, delegate to the Democratic National Convention 1960, U.S. Representative from Kentucky 1973–79. Son of Scott Dudley Breckinridge, Sr.[28]
Scott Dudley Breckinridge, Jr. (1917–2000) Deputy Inspector General of the C.I.A., author. Married Helen Virden Babbit. Son of Scott Dudley Breckinridge, Sr.[29]
Henry Skillman Breckinridge (1886–1960), Colonel in U.S. Army, United States Assistant Secretary of War, prominent attorney, U.S Fencing Champion (Épée), 1924. Son of Joseph Cabell Breckinridge, Sr. Married Ruth Bradley Woodman in 1910, member of prominent New England Perkins Family.
Elizabeth Foster Breckinridge (1911–2005), Prominent Washington, D.C. socialite and philanthropist. Daughter of Henry Skillman Breckinridge. Married to John Stephens Graham, attorney, Assistant U.S. Secretary of Treasury, Commissioner of U.S. Atomic Energy Commission, Commissioner of Internal Revenue, brother of Katherine G. Howard.
Rev. William Lewis Breckinridge, D. D. (1803–1876) Born at Cabell's Dale, Fayette County, Kentucky. Presbyterian minister for 45 years. Moderator of the General Assembly of the Presbyterian Council. Son of John Breckinridge. Married Frances Prevost in 1823, Granddaughter of President Samuel Stanhope Smith of Princeton University.[30]
Francis Preston (1765–1736), Virginia House Delegate 1788–1789 1812–1814, U.S. Representative from Virginia 1793–1797, Virginia State Senator 1816–1820. Cousin of John Brown, John Breckinridge, and James Breckinridge, Grandson of Robert Preston.[31]
William Campbell Preston (1794–1860), South Carolina State Representative 1828–1834, U.S. Senator from South Carolina 1833–1842. Son of Francis Preston.[32]
William Ballard Preston (1805–1862), Virginia House Delegate 1830–1832 1844–1845, Virginia State Senator 1840–1844, U.S. Representative from Virginia 1847–1849, U.S. Secretary of War 1849–1850, Delegate to the Confederate States Congress from Virginia 1861–1862, Confederate States Senator from Virginia 1862. Nephew of Francis Preston.[33]
William Preston (1816–1887), delegate to the Kentucky Constitutional Convention 1849, Kentucky State Representative 1850 1868–1869, Kentucky State Senator 1851–1853, U.S. Representative from Kentucky 1852–1855, delegate to the Democratic National Convention 1856, U.S. Minister to Spain 1859–1861. Nephew of Francis Preston.[34]
John Brown (1757–1837), Virginia State Senator 1784–1788, Delegate to the Continental Congress from Virginia 1787–1788, U.S. Representative from Virginia 1789–1792, U.S. Senator from Kentucky 1792–1805. Brother of James Brown, Cousin of John Breckinridge, James Breckinridge, and Francis Preston.[35]
B. Gratz Brown (1826–1885), Missouri State Representative 1852–1858, delegate to the Republican National Convention 1860, U.S. Senator from Missouri 1863–1867, Governor of Missouri 1871–1873, candidate for Vice President of the United States 1872. Grandson of John Brown.[36]
James Brown (1766–1835), U.S. District Attorney in Kentucky 1791, Kentucky Secretary of State 1792–1798, Secretary of the Territory of Orleans 1804, U.S. District Attorney in Louisiana 1805–1808, U.S. Senator from Louisiana 1813–1817 1819–1823, U.S. Minister to France 1823–1829. Brother of John Brown, Cousin of John Breckinridge, James Breckinridge, and Francis Preston.[37]
Thomas H. Clay (1803–1871), U.S. Minister to Nicaragua 1863, U.S. Minister to Honduras 1863. Father-in-law of William Campbell Preston Breckinridge.[38]
Henry Donnel Foster (1808–1880), U.S. Representative from Pennsylvania 1843–1847 1871–1873, Pennsylvania State Representative 1857, candidate for Governor of Pennsylvania 1860. Cousin of John C. Breckinridge.[39]
NOTE: Peter B. Porter was also uncle of U.S. Senator Augustus S. Porter.[40] Thomas H. Clay was also son of Speaker of the U.S. House of Representatives Henry Clay,[41] brother of U.S. Representative James Brown Clay,[42] third cousin of U.S. diplomat Brutus Clay,[43] fourth cousin of U.S. Senator Clement Claiborne Clay, Jr.,[44] first cousin twice removed of U.S. Representative Matthew Clay[45] and Kentucky State Senator Green Clay,[46] third cousin once removed of U.S. Senator Clement Comer Clay,[47] and second cousin once removed of Alabama State Senator Matthew Clay,[48] U.S. Representative Brutus J. Clay,[49] and U.S. diplomat Cassius M. Clay.[50]