At 2:32 A.M. on February 7, 2022 I discovered Britain's PM is a Shakespeare buff. Johnson is writing a biography about Shakespeare, and wrote one about Churchill. The Bard. If I become Governor, I will have him at my mansion where I hope my Shakespeare Society will meet.
American troops have landed in Poland. Is the British Defense Staff Washington preparing two nations for war?
John Presco
https://en.wikipedia.org/wiki/The_Churchill_Factor
https://en.wikipedia.org/wiki/PlumpJack_Winery
https://www.theguardian.com/books/2021/jul/02/boris-johnson-offered-to-pay-for-help-writing-shakespeare-biography-says-scholar
From ambushes to cakes and ale, Shakespeare always has the last word
The Bard understood folly and intrigue. With Boris Johnson comparing himself to Othello, he's also the best way for us to read the present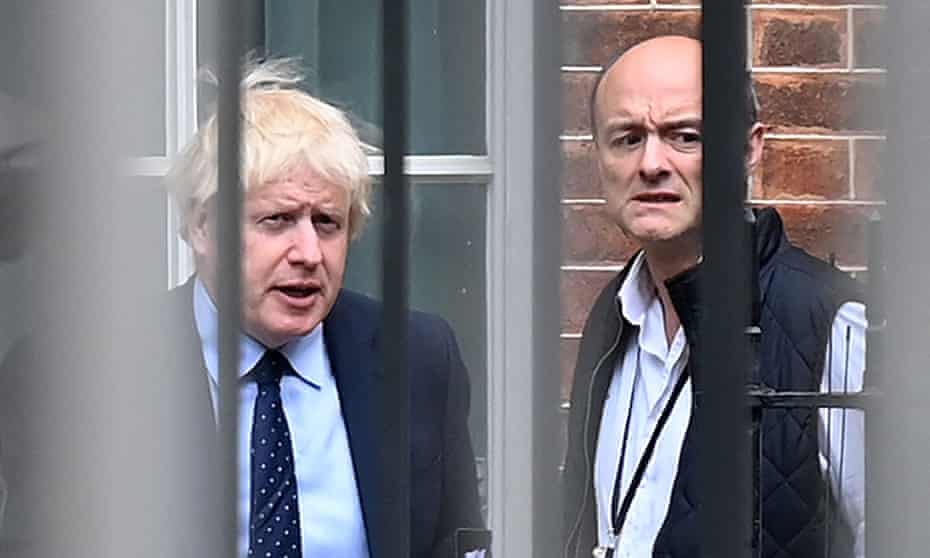 Emma Smith
Boris Johnson's book, Shakespeare: The Riddle of Genius, is now so late it's embarrassing to mention it. But in the meantime, Shakespeare himself seems to have taken up residence as Whitehall's writer-in-chief.
As so often in times of political upheaval, it's to Shakespeare's grasp of motive and policy, and human quirks and struggles, that we turn. Johnson's current travails, like arguments around the English civil war, the battle for women's suffrage, and Bush's response to 9/11, are revealingly reframed by Shakespearean parallels. The PM has recently compared himself to Othello, nominating Dominic Cummings as his Iago. It's an allusion that cannot turn out well – even in a Lulu Lytle bedchamber. Cummings himself has suggested Johnson is a shambolic Prospero, avoiding his political duties including chairing the Cobra committee, sequestering himself instead with his books. Perhaps Prospero was, indeed, exiled to his magical island after 54 letters of no confidence in his dukedom.
Elsewhere, it's Macbeth that provides the script for a misogynistic story in which the leader's strong-minded wife pulls the strings. Carrie has some work to do on her ambition, though: Shakespeare's heroine at least has the king and national domination in her sights, rather than some overweening spads and international pet rescue. As No 10 empties, Johnson, a man who seems more at home in the convivial oblivion of sociability – the world of comedy, as well as of parties – wears the aspect of isolation and abandonment. He is a Macbeth holed up in his castle, a Coriolanus deserted by his allies. A politician who likened himself to Brutus during his own long leadership campaign has, like Caesar's assassin, now seen fortune's wheel spin away from him.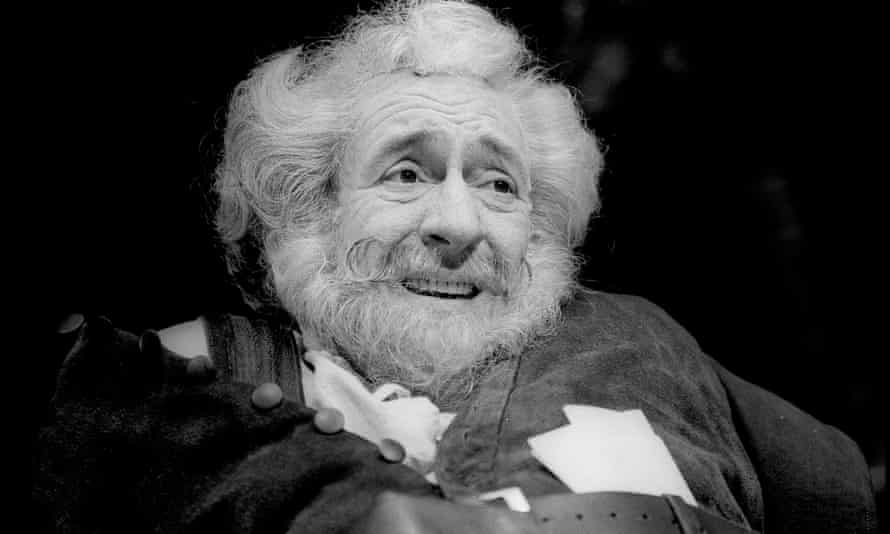 The PM's Friday "pep talk" to his remaining staff drew not on Shakespeare directly, but on a Hamlet spin-off, Disney's The Lion King. Quoting Rafiki, a version of the play's good-natured but ineffectual buddy Horatio, Johnson observed "change is good, and change is necessary, even when it's tough". It's not quite the swan of Avon. Many more apposite quotations present themselves. Perhaps, from The Tempest, "Canst thou bring me to the party?", or the reassurance in Titus Andronicus that "the ambush of our friends be strong". Or even, in response to Sue Gray's report, "Dost thou think, because thou art virtuous, there shall be no more cakes and ale?" (Twelfth Night). There's plenty more Shakespearean advice for any political leader on the ropes, from Henry V's war with France diverting attention from domestic woes, to Richard III flanked by Catholic bishops and holding a Bible in a performance of piety (surely we must be due a christening?).
Johnson is certainly no Othello: that soldier of firm principle, dignity and fatal uxoriousness is a distant comparison. Nothing would get Othello on to a zip wire, and his take on "watermelon smiles" would be worth hearing. An indulgent Shakespearean analogy might rather cast Johnson as Falstaff, the cheerful, carnal and pragmatic companion to the young Prince Hal in the two parts of Henry IV.
Falstaff might well – if he could be bothered – have written two columns advocating opposite views. He might well have refused to divulge the number of his children. He would certainly cadge off wealthier friends. Johnson's repetition at a press conference of the myth that The Merry Wives of Windsor was commissioned by a Queen Elizabeth in love with Falstaff doesn't augur well for his book's accuracy, but does tell us something about his identification with this degenerate. In Windsor, Falstaff tries to present himself as a ladies' man. The wives are immune to his perjured romance, and instead of getting his end away, he is thrown out in a basket of soiled laundry.
Comparisons between the braggart PM and Falstaff are commonplace. But few trace that character arc as Shakespeare himself does. Over the course of his Falstaffiad, Shakespeare makes clear that beneath the buffoon lies something disturbingly venal. His bonhomie is only skin deep. Turning his relationships into transactions – a loan here, a kickback there – he is loyal only to himself.
Falstaff's ultimate degradation is his casual willingness to send his men "poor and bare" into battle, in the second part of Henry IV. His bleak dismissal of them as "food for powder. They'll fill a pit as well as better" echoes the equivalent: "Let the bodies pile high." Shakespeare reveals Falstaff to be a dangerous, narcissistic populist. Let's hope Johnson is researching that for his book.
Posted on January 25, 2022 by Royal Rosamond Press
On January 25, 2022, at 4:20 A.M. I John Presco founded the Oregon Shakespeare Society: The OSS.
John Presco
Copyright 2022
Posted on December 1, 2018 by Royal Rosamond Press
William Shakespeare's grandmother, is my great, great, great grandmother, Abigail Shakespeare (Webb)
I implore the children of Elizabeth Rosemond Taylor to take the Rosamond Family DNA test. It was through this test I found Abigail. The Webb family went on crusade and is why they have a cross on their crest. I believe my grandfather picked up this relationship via genetic memory. So did I. I tried to read William's complete set when I was eleven. Is there a Seer gene? Consider all the actors around Liz Taylor.
John Presco
Copyright 2018
A Rose Amongst The Woodwose
Study Page
by
John Presco
In my last post I suggested my family tree be studied after I become Governor of Oregon. In reading what I wrote, again, I clicked on a genealogical link and – Eureka! In looking at the genealogy of Sir Thomas Wilson, my alleged grandfather, I read that he was Secretary of the Navy and had died in Stratford on Avon. It said he was a torturer. Disguised as a fellow prisoner, it is alleged Wilson extracted information from Sir Walter Raliegh. However, it is clear Wilson was not a prisoner, but a member of the Privy Council, and known relative of Raleigh sent to get to the truth, and perhaps aid in his writing. Yesterday I found the theory of Deliah Bacon that Raliegh authored the work of Shakespeare with the help of a group of people who sere related. I found that group three years ago and began my novel…
A Rose Amongst The Woodwoses
The Oregon Shakespeare Society will meet several times a year in order to discuss the findings of a investigation into these matters. I made two copyrighted videos this morning to describe the formation and direction of the OSS. See below;
John Presco
President: Oregon Shakespeare Society, and, Royal Rosamond Press
Copyright 2022
"During the reign of King James I, Sir Walter Raleigh was imprisoned in the Bloody Tower for Treason, 1603-1617. Raleigh was pardoned and Letters Patent issued (26th August 1617) enabling him to embark on a private expedition to Guiana in search of gold. Raleigh was betrayed in advance and was ambushed in Guiana. See Raleigh's letter to Sir Ralph Winwood, Secretary to King James I, dated 17th November 1617. Raleigh's son, Wat was murdered, and Lawrence Kemish, Raleigh's dear friend, slew himself. Reduced to failure, Sir Walter Raleigh was committed to The Wardrobe Tower on 10th August,1618. Thomas Wilson joined Raleigh on the 9th September, 1618 posing as a prisoner under strict orders to extract information from Raleigh, reporting to his superiors everything he knew. Both men were moved to the Brick Tower on 14th September and Sir Thomas Wilson was rewarded for his efforts in betraying Raleigh's trust and was liberated on the 16th October 1618. Sir Walter Raleigh was executed on 29th October, 1618.
Posted on November 30, 2021 by Royal Rosamond Press
A Rose Amongst The Woodwose
by
John Presco
Copyright 2021
ALL RIGHTS RESERVED
CHAPTER TWO
The Irish Rose of Windlesore
" And the king of Connaught shall accept hostages from all whom the lord king of England has committed to him, and he shall himself give hostages at the will of the king."
Not but an hour had passed, and John Wilson is picking out his kinfolk in the crowd. They are all represented in the New World, the children of the founders of New Windsor, that was called 'Windlesore'. Owning a love for words, John saw this name….ROSEWINDLE! His father and grandfather, both named William, talked endlessly about the treaty King Henry the Second made with the High King of Ireland, Hostages were exchanged. Henry could not keep his eyes off her the princess named Rose, and he rode to his camp at Woodstock. Ruaidhrí Ó Conchobhair had tried to hide his sixteen-year-old daughter as King Henry strolled amongst his children choosing this one, then that one. Henry spotted her right away. There was a glow about her even though she moved like the moon around the earth doing her best to not be seen. She fought back her tears as King Ruasidhri chose one of Henry's daughters, for this was getting very serious. This is why the King of England chose Rose, last. He signaled to his men to hasten the retreat. Everyone could hear the crying of the Rose Princess, who would be captured in a clever labyrinth made for the Irish Hostages at Windlesore, lest the High King change his mind, and come for his daughter.
William Wilson the first, was granted a cote of arms after coming into a large inheritance from his father, Sir Thomas Wilson, who was a close councilor to Queen Elizabeth. Legend had it that the Protestant Queen made Thomas her Master Spy because he knew many languages. Elizabeth was determined to destroy the Habsburg Emperor who had found NEVER-ENDING TREASURE in the New World and had built a monolithic structure from where his Papal Knights would set out to overcome the world. Elizabeth wanted her own capitol, and thus she bid Thomas to see if he could intercept, or capture a Spanish ship laden with gold. Thomas allowed himself to be captured, and tortured. He was chained to an ore on a Spanish Gallion. The captain overheard Thomas giving lessons in English Rhetoric in perfect Spanish, and made Wilson his confidant. They became fast friends. When Sir Francis Drake captured the ship, he was hearing a wealth of un-ending information that led to the capture of two gold laden vessels heading to Spain from the New World.
Appearing before the Queen, Thomas was bid to elevate his kinfolk, and marry as many allies as possible. The Webb family is kin to the Wilson family in many ways – as well as the Shakespear family. It is alleged Thomas began the play 'The Merry Wives of Windsor' that his son William inherited. Then it was passed on the Willaim Shakespeare for finishing touches. John was told as a teenager the character in this play, are his close relatives who have to remain anonymous until it is safe to reveal them. It is alleged they all shared a NEVER-ENDING TREASURE and thus these words are written on the copperplate of John's father in Saint Georges Cathedral. What was written on his great-grandfather's plate, was lost, for no sooner was it laid with a great stone set, a gang of robbers broke into the cathedral, removed the Wilson Stone, and did extensive digging.
As John Wilson shook the hand of Alexander Webb, he beheld the gling in his eye, that asked;
"Did Thomas found a lost colony in New England, or, did he go to California with Drake?"
———————————–
The key to all these mysteries, and lost treasures, is identifying the character Falstaff. After World War One there was an Anti-German Crusade in America that eradicated most of the German worlds from the play that Shakespeare, loathed. Is it possible he did not write the Merry Wives of Windsor? While researching the history of Windsor I discovered another ROSE LINE amongst the Royals of Ireland, from where my Rosamond ancestors, hail. I made this discovery this morning on 12-30-21. For over twenty-five years I have been searching for the reason why Joan Clifford was called Rosamond. I have wondered why the Clifford family have not really – owned her. The English have a long history of making – everything their own – especially if they have failed to overcome peoples and their history. Queen Elizabeth was a master at this as she was The Leader of the Protestant Heresy in the Isles.
I am going to try to sell 'A Rose Amongst The Woodwose' as a series. There is too much here for one movie. Perhaps a Trilogy? I will contact Barbara Broccoli. I would like to SERALIZE my story in my newspaper-blog Royal Rosamond Press, because there is a Never-ending Treasure of Information.
John Presco
President Royal Rosamond Press.
Treaty of Windsor (1386) – Wikipedia
The Treaty of Windsor (1175) was a territorial agreement made during the time of the Norman invasion of Ireland.[1] It was signed in Windsor, Berkshire by King Henry II of England and the High King of Ireland, Rory O'Connor.
titles were changed and given more English-sounding names, including the royal family's from Saxe-Coburg-Gotha to Windsor. Kaiser Wilhelm II (who as Queen Victoria and Prince Albert's eldest grandson was a member of the House of Saxe-Coburg-Gotha through his mother, and who had been in line of succession to the British throne)[17] countered this by jokingly saying that he wanted to see a command performance of "The Merry Wives of Saxe-Coburg-Gotha.
---
Treaty of Windsor (1175) – Wikipedia
Overall, the agreement left O'Connor with a kingdom consisting of Ireland outside the provincial kingdom of Leinster (as it was then), Dublin and a territory from Waterford Dungarvan, as long as he paid tribute to Henry II, and owed fealty to him. All of Ireland was also subject to the new religious provisions of the papal bull Laudabiliter and the Synod of Cashel (1172).[citation needed]
O'Connor was obliged to pay one treated cow hide for every ten cattle. The other "kings and people" of Ireland were to enjoy their lands and liberties so long as they remained faithful to the kings of England, and were obliged to pay their tribute in hides through O'Connor.[2]
Posted on May 12, 2021 by Royal Rosamond Press
On cue, Governor Gavin Newsom held a press conference and announced massive aide for the Homeless and The Arts. I had just sent my business proposal to the City Government of Belmont, who have no Arts Program that I am aware of. I had talked with a friend about getting Grace Slick to do paintings in Charlatan Square as part of my Cultural Package for the Belmont that needs to get the Governor's attention, being, I am kin to Elizabeth Rosemond Taylor, as is Belmont Pioneer, Carl Janke. Michael Wilding married Aileen Getty, and thus Carl Janke is in the Getty Family Tree. This Getty Tree For The Arts adopted Gavin when he was a teenager. The J. Paul Getty father and son moved to England. Junior was Knighted by the Queen and was titled "Sir" after he became a British subject. Liz Taylor was Knighted by the Queen for her contribution to the Film Industry that made California great.
John Presco
President: Belmont Soda Works
https://www.msn.com/en-us/news/us/gavin-newsom-proposes-12-billion-to-combat-homelessne
The investment would be broken into three parts: $8.75 billion for homeless housing units and affordable apartments; $3.7 billion for homeless prevention and rental support; and $1.5 billion to clean up roadways and public spaces.
How eight elite San Francisco families funded Gavin Newsom's political ascent – Los Angeles Times (latimes.com)
His father, Bill, was a lifelong friend of Gordon Getty, the son of oil magnate J. Paul Getty — they attended high school together. Bill Newsom later managed the Getty family trust on behalf of Gordon, estimated by Forbes to be worth more than $2 billion in 2018. Bill Newsom was so close with the family that he helped deliver the ransom money after the 1973 kidnapping of J. Paul Getty's grandson, John Paul Getty III.
In 1959, Sutton Place, a 72-room mansion, was purchased from George Sutherland-Leveson-Gower, 5th Duke of Sutherland, for £60,000, about half of what the Duke paid for it 40 years earlie
George Granville Sutherland-Leveson-Gower, 5th Duke of Sutherland, KT, PC (29 August 1888 – 1 February 1963), styled Earl Gower until 1892 and Marquess of Stafford between 1892 and 1913, was a British courtier, patron of the film industry and Conservative party politician from the Leveson-Gower family. He held minor office in the Conservative administration of Bonar Law and Stanley Baldwin in the 1920s and was later Lord Steward of the Household from 1935 to 1936. As a noted patron of the British film industry, the Sutherland Trophy, awarded by the British Film Institute, is named in his honour.
George Sutherland-Leveson-Gower, 5th Duke of Sutherland – Wikipedia
John Paul Getty Jr. – Wikipedia
Getty donated more than £140m to artistic and cultural causes from which the National Gallery received £50m. He was appointed Knight of the Order of the British Empire (KBE) in 1987, but as a foreign national could not use the title "Sir". In December 1997, Getty was granted British citizenship and renounced his US nationality. The Queen reportedly commented: "Now you can use your title. Isn't that nice?"[30]
His personal fortune was estimated at about £1.6 billion. His donations included support for the National Gallery, the British Museum, the British Film Institute,
The Cheyne Art Walk | Rosamond Press
Lord Hesketh at Belmont | Rosamond Press
California Gov. Gavin Newsom holds press conference amid surging COVID-19 cases — WATCH LIVE – YouTube
Press Releases — Californians for the Arts
Opposition to Newsom recall grows as Caitlyn Jenner, GOP generate little support, poll finds (msn.com)
The campaign to recall Gov. Gavin Newsom has failed to gain momentum in recent months as significantly more California voters favor keeping him in office, and only anemic support has surfaced for reality TV star Caitlyn Jenner while other Republican candidates hoping to take the governor's place have little backing, according to a new UC Berkeley Institute of Governmental Studies poll that was co-sponsored by the L.A. Times.
Why Queen Elizabeth's Cousin's Kremlin Scandal Pressures Royals Over Harry and Meghan (msn.com)
John Paul GETTY : Family tree by fraternelle.org (wikifrat) – Geneanet
Prince of Kent and Gordon Getty | Rosamond Press
Queen Elizabeth II's cousin has been accused of offering access to the Kremlin for $10,000 a day—pressuring the royals to show Prince Harry and Meghan Markle are not the only family members they are willing to sanction.
They offered him $200,000 to make a pre-recorded speech endorsing the company for its launch event.
The journalists approached a friend of the prince, Lord Reading, who suggested that he could make open doors to access Russian President Vladimir Putin on behalf of the company.
This, the newspaper reported, would have cost them $50,000 for a four or five day trip by the prince to Russia.
During a Zoom meeting, they filmed Prince Michael saying: "I have never had any close connection before with gold and the idea makes me very happy."
It saw him offer to film his speech at Kensington Palace and agree to reference his status as a royal.
The prince's spokesperson told Newsweek the documentary was "nonsense" and denied he was leveraging his royal status.
An undercover investigation by The Sunday Times and @C4Dispatches: Prince Michael of Kent is alleged to be secretly selling his privileged access to Vladimir Putin's Russian regime to business clients seeking favours from the Kremlin #Royalsforhire https://t.co/zXNhmtwW3i
BROAD COALITION OF ARTS, CULTURE & CREATIVITY SECTOR GARNERS DIVERSE STATEWIDE SUPPORT FOR BOLD, TRANSFORMATIONAL INVESTMENT URGING GOVERNOR NEWSOM AND THE CALIFORNIA STATE LEGISLATURE TO RESTART THE ARTS WITH STIMULUS FUNDING
California Arts Advocates, California Association of Museums and the California Chapter of the National Independent Venue Association join forces for an unprecedented $1 billion funding request.
Coalition gains support from over 500 businesses and organizations and sends over 3,500 letters to Sacramento from all legislative districts.
Sacramento, CA – May 11th, 2021 – A broad coalition representing arts workers, cultural institutions, nonprofit organizations, museums, and independent venues are calling on Governor Newsom and the California State Legislature for an unprecedented $1 billion investment in the arts, culture and creative economy. The brand-new coalition represents the first time that for-profit, non-profit, cultural organizations and arts workers have raised their voices together for the collective arts, culture and creative economies in California.
Posted on March 17, 2021 by Royal Rosamond Press
Ready to board a train for Bozeman?
With Harry and Meghan living in California, a major royal chess piece in poised to unite with the Getty, Pelosi, and Newson family. Prince Michael Kent. and Harry Windsor, are close kin. The Buck Foundation, as Alcohol Justice, went after Newson and PlumpJack. Get ready for…
THE BATTLE OF THE BULGE
John Paul Getty Jr. – Wikipedia
Getty served as president of Surrey County Cricket Club and gave money to Lord's Cricket Ground to build a new stand. He combined his loves of cricket and books when he purchased the ownership of Wisden, the famous publishers of the cricketing almanack. Getty built an extraordinary library at Wormsley, collecting such treasures as a first edition of Chaucer, Ben Jonson's annotated copy of Spenser, and Shakespeare Folios. He was a notable member of the exclusive Roxburghe Club, famous among book collectors.[31]
His personal fortune was estimated at about £1.6 billion. His donations included support for the National Gallery, the British Museum, the British Film Institute, Hereford Cathedral, St Paul's Cathedral, the Imperial War Museum, and St. James Catholic Church.[32] Some of his donations, including contributions toward the purchases of Canova's The Three Graces by The National Galleries of Scotland[33] and the Madonna of the Pinks by Raphael, foiled acquisition efforts by the J. Paul Getty Museum endowed by his father. In June 2001, Getty gave £5 million to the Conservative Party. He endowed a £20 million charitable trust to support the arts, conservation and social welfare.[34]
Posted on August 26, 2012 by Royal Rosamond Press
Nobel Oil executive, Lawrence Chazen became a partner of my late sister, the world famous artist known as 'Rosamond'. Chazen lent the Bentons money to open the first Rosamond gallery in Carmel.
Oil tycoons say drilling for oil is a risky business, and thus the American Tax Payer must fork over their tax money to make sure oil companies don't take a bath. But, that will never happen because those who drive automobiles pay their tithe to just a few. And, when something goes wrong, the price of gasoline will rise to the occasion.
Investing in art and artists is a risky business. Judge Silver and Morris made sure the financial advisor and partner of the Getty family did not lose a dime. However, Rosamond's daughters lost a bundle when Morris allowed Stacey Pierrot to hire a ghost writer to tell the story of our Rosebud.
When a seer told me I had two children, they appearing as faint leaves on the stem of the rose that represents their father, the reader said;
"These leaves are very faint. I don't know why."
At the time, I was not sure I had sired children, born a rosebud in the world. As fate would have it, Heather was born on Rosemary's birthday, and, her favorite song she sang at the time, was 'Rosemary's Granddaughter'. She did not know my mother's name. How can mere people see such things? This sight – is an art! Here is a Kane story about what really matters – in the end!
Chazen is a partner of the Getty family, he investing in Plumpjack, a brand name Gordom Getty took from Shakespeare. Gordon wrote an opera 'PlumpJack' and took it to Russia. Getty flew Prince Michael Windsor of Kent to Russia to hear his opera that was not paid for by the National Endowment for the Arts. It was paid for by the tax subsidies collected from the little people who get robbed at all the gas pumps the Gettys and Nobel Oil own.
Garth Benton sued his friend Gordon when he and his wife had a Benton mural painted over. What was the last word my ex-brother-in-law uttered on his death bed? Was it;
"Up the arts!"
Posted on April 29, 2018 by Royal Rosamond Press
The Prince off Kent and Gordon Getty have been playing with the Russians. Princess of Kent has been rude to black people, if not being an outright racist. These players are being held in check by the media, but Trump has taken the shame out of that. We common people, and these royals need to found a Guild or two that sets a higher standard – for the people! All the people! Putin wants to bring back the Czar and Russian Royalty with coats of arms. I saw two black people in the Basle parade, and was startled to see about thirty blue-eyed, blond haired beauties dressed in innocent plaid. Gordon is kin to Ian Flemming who might be directing his show – from on high – after getting a clearer view of things. I have received a divine hint he offers his valence to my muse – My Wing – who cries and screams……….
"We can do better!"
Jon
http://www.foxnews.com/entertainment/2018/04/28/princess-michael-kent-reportedly-had-two-black-sheep-named-venus-and-serena.html
https://www.cosmopolitan.com/entertainment/celebs/a20092801/aatish-taseer-princess-michael-venus-serena-williams-black-sheep/
Chazen is a partner of the Getty family, he investing in Plumpjack, a brand name Gordom Getty took from Shakespeare. Gordon wrote an opera 'PlumpJack' and took it to Russia. Getty flew Prince Michael Windsor of Kent to Russia to hear his opera that was not paid for by the National Endowment for the Arts. It was paid for by the tax subsidies collected from the little people who get robbed at all the gas pumps the Gettys and Nobel Oil own.
Garth Benton sued his friend Gordon when he and his wife had a Benton mural painted over. What was the last word my ex-brother-in-law uttered on his death bed? Was it;
"Up the arts!"
The Prince was present when Scottish bagpipes marked into Red Square.
God of Art
ADVOCACY PAYS OFF
The Dec. 5 San Francisco Chronicle carried an article reporting on the recent application of moral rights legislation that National Artists Equity Association (NAEA) promoted first in California (1979 Calif. Art Preservation Act) and then nationally with the passage of the Visual Artists Rights Act of 1990. Under this legislation, artists' sold works are protected against intentional alteration, mutilation or destruction. According to the article, San Francisco collectors Ann and Gordon Getty have settled a $500,000 lawsuit brought by artist Garth Benton, a muralist with an international reputation, when he learned that the Gettys had "whited out" several of his large canvasses.
This is not the first time artists have used the Art Preservation Act, and the Chronicle article reported also that a $175,000 settlement was paid to artist Kent Twitchell when his mural overlooking the Hollywood Freeway, "The Old Woman of the Freeway," was painted over by a billboard company.
This, and other examples of artists rights legislation (such as the California Artist-Dealer Relations Law, and the California Resale Royalties Act) came about as a result of the efforts of individual artists who joined Artists Equity and organized for collective advocacy. They brought about historic change that continues to serve the visual artists profession today. There is much yet to be done, and all artists are invited to join in the effort."
Prince Michael of Kent GCVO (Michael George Charles Franklin; born 4 July 1942) is a grandson of King George V and Queen Mary, making him a cousin of Queen Elizabeth II. He is also the first cousin once removed of Prince Philip. Prince Michael occasionally carries out royal duties representing the Queen at some functions in Commonwealth realms outside of the United Kingdom. Otherwise, he manages his own consultancy business and undertakes various commercial work around the world. He has also presented some television documentaries on the royal families of Europe. He is named after Grand Duke Michael Alexandrovich of Russia, the younger brother of Tsar Nicholas II of Russia, and first cousin of three of his grandparents.
God of Art
Phantoms of the Opera
(Images: Nancy Pelosi and her husband at the SF Opera. Gordon Getty
and Janna Bullock in Russia. More Swells in Russia. Benton murals in
Getty Villa)
Gordon Getty has written and produced an opera 'Plump Jack' based
upon his favorite Shakespear character, and his wine and resturant
empire. Prince Michael and his family flew to Russia on "The Jetty"
Getty's private Jet. I have already shown the connections between
Wagner's operas and the Swan Knight legand and my Rosemont family who
are kin to Princess Michael. Christine was the diva in the
movie 'Phantom of the Opera'. I have compared my late sister,
Christine Rosamond, to Sleeping Beauty. Garth Benton recently redid
his murals for the Getty Villa. President Putin is moving Western
Culture to Russia in preparation for the unvieling of a revived
Czarist culture. The Russian Opera and Orchestra – along with
Russia's Art – will launch a New Rennaissance that will bring the
West out of its mini Dark Age launched by that screwball from Texas
and his insane Doomsday morons that captured our Democracy and turned
it into den of religious fanatics, perverts, and thieves.
Jon Presco
"Foreign patrons including Prince Michael and Getty – the billionaire
composer and son of late oil tycoon J. Paul Getty, who has given
millions to the orchestra and flew in on his private jet "The Jetty" –
have been instrumental in its success and kept it alive through a
power struggle in recent years that mimicked the wars between fallen
oligarchs and Kremlin favorites.Though he sold his PJ shares, Mayor
Gavin Newsom was on hand to toast the success of the casually tony
Cow Hollow restaurant he founded with Getty's help.
Getty said that in his wildest dreams, he never imagined this
enterprise (now a mini-empire) named after his opera (which in turn
was named for his favorite Shakespearean character, the roguish John
Falstaff) would last as long or do as well. "I just figured it would
give Gavin some experience in how things work," said the billionaire
philanthropist, laughing. "Little did I know!" A third of the
original staff remains, including manager Rose Gibson and her
sisters, Joan and Kay Power, all who began on the wait staff. "I
remember when we first opened — Gavin was still making deliveries
from our wine shop down the street."
Janna Bullock, Zoe Bullock, and Alexey Kuznetsov in St. George's
Palace
Marianne Wyman in St. George's Palace L. to r.: St. George's Palace
in all its glory;
R. Couri Hay takes an extended look around. From there we paraded on
to the White Hall for the concert, a welcome relief from all the
gold, which after a while can give you a headache, and sat in the
front row with the Kents. The Tchaikovsky concert under the baton of
Maestro Mikhail Pletnev, who founded the orchestra, opened with a
dramatic excerpt from Sleeping Beauty. This was followed by the 1812
Overture, which was written for the opening of St. George's Palace to
celebrate the Russian victory over the French and was premiered in
this very hall. The orchestra has no official connection to the
government and is completely supported by private money, making it
unique in Russian culture. President Putin, who is best described as
all-powerful, allowed the concert — a first in these historic
chambers, to take place. It was a wonderful and welcome sign of
support from the president. After a few words from Prince Michael,
who is also a directly related to the last czar, Nicholas II, we were
given a tour of the private treaty and conference rooms as well as
all the official rooms of the wings of the original palace that had
been spared. After that, there was a reception in yet another
perfectly appointed hall. Princess Michael and I talked about the
princess' children: her son Frederick Windsor, who is off climbing in
the Andes, and her daughter Gabriella Windsor, who is busy writing a
book. Prince Michael presented the RNO's silver baton to Gordon Getty
for his vast contributions (approximately $25 million over 15 years)
to the RNO, which he has supported since its inception. The princess
and I had the melon balls and lemon custard, the only edible things
we were offered. The vodka was fine, the champagne, undrinkable. The
food at the Kremlin needs work — make that a lot of work.
http://newyorksocialdiary.com/socialdiary/2005/12_01_05/socialdiary12_
01_05sanfran.php
The Outer Peristyle garden has been completely replanted, now no
longer a "green" garden with only acanthus and laurel, but with roses
and other flowers. An additional 1,200 trees including cypress,
cedar, oak, sycamore and olive have been added to the 1,500 already
on the grounds, plus 100,000 new shrubs, flowers, plants and
groundcover, featuring a mix of Mediterranean and native California
varieties. The quiet of the original ranch still pervades the
grounds, making any visitor feel removed from L.A.'s urban hubbub.
The decorated walls of the Outer Peristyle, painted by mural artist
Garth Benton 30 years ago, have been repainted by the same artist in
the same trompe l'oeil style. But it feels more deliciously exotic
and even dazzling.
http://artscenecal.com/ArticlesFile/Archive/Articles2006/Articles0706/
JHoffberg0706.html
http://www.ocregister.com/ocregister/entertainment/arts/article_958398
.php
A royal "whee": The queen wasn't home, but scads of other royalty
(European and Californian in variety) donned the ermine when Prince
Michael of Kent (patron of the Russian National Orchestra) and his
wife, Princess Michael of Kent, hosted a concert by the orchestra in
usually-not-open-to-the-public St. George's Chapel (where many
British sovereigns and royalty are buried) at Windsor Castle.
Honoring the late Sir John Paul Getty Jr. (who died last year), the
black-tie invite drew guests such as Sir Getty's widow, Lady Victoria
Getty; his brother Gordon Getty and wife Ann, with sons Peter and
Billy and Billy's wife, Vanessa; and a gaggle of Getty cousins and
friends: Mark Getty, Tara Getty, Ariadne Getty Williams; Kathleen
Sullivan Alioto and daughter Domenica, and Dodie Rosekrans. Just like
the postconcert Davies Symphony Hall crowd, guests headed out
afterward for a bite to eat. Unlike Davies Hall, it was only a short
stroll to the main castle, where tables were laid with gold place
settings.
Gordon and his brother lived half a world apart for most of their
lives, and sometimes felt like rivals growing up, but they'd grown
close in later years. "Gordon was visibly moved," said friend and
lawyer Bill Prezant. "There was the emotional connection of his
brother mixed with the music and the chapel's excellent choir. He
actually got a little misty."
In addition to Getty's "Joan and the Bells," the orchestra also
performed the world premiere of a choral piece composed by Russian
National Orchestra Artistic Director Mikhail Pletnev and dedicated to
Getty. Based on a poem by William Butler Yeats (suggested by a
longtime friend, Judge Newsom) the work celebrates Gordon's recent
70th. Getty is an RNO supporter but doesn't contribute to events
where his music is played. Which made it even better. "This had to be
one of the orchestra's best performances ever," he said. "It was
absolutely knock-down, knock-your-socks-off spectacular."
http://www.sfcv.org/arts_revs/plumpjack_3_9_99.php
Saturday was our most important day. We were off for a private visit
of the Kremlin, which is literally across the street from the hotel,
and a concert by the Russian National Orchestra in St. George's Hall,
something never allowed before. HRH Prince Michael of Kent, is the
RNO's royal Patron. He and his wife Princess Michael, clad in a sable
trimmed raincoat and pearls the size of onions, were the guests of
honor.We had a police escort to the gates and upon arrival were
escorted by uniformed officers to a private viewing stand past the
curious crowds. This particular afternoon was the first of the RNO's
15th Anniversary celebrations. Trumpets heralded the arrival of the
Kents, as we ascended the viewing stand to watch the Changing of the
Guard, a recreation of the Imperial Review that took place daily
until the 1917 Revolution.
The cavalry did their equestrian dance as the soldiers marched about.
It reminded me of a ballet by Balanchine.We then left the pomp and
circumstance behind to enter the Kremlin's inner sanctum, the
magnificent St. George's Palace. Mr. Getty, Mrs. Bullock, her 17-year-
old daughter Zoë on a break from her Swiss boarding school, and
Janna's husband Alexis joined us. Alexis was the only member of the
party who had been in these rooms before. They are only used for
occasions of State to receive visiting kings, queens, presidents and
other assorted owner brokers.The palace had been destroyed, and has
just been rebuilt in all its gilded glory. The first reception hall
is gold and white — that's 18-karat gold. The complex parquet on the
floors is more commonly seen on tables — that's if your tables are
18th Century and acquired at the Ingrao gallery. The throne room is
more impressive than Buckingham Palace's. Its cathedral ceilings
scream power, the three thrones of the Tsars have an ermine canopy
the size of a tent you'd see erected for parties in Southampton.
Sunday night was Gordon Getty's big night. The work he composed,
based on the Edgar Alan Poe's "The Fall of the House of Usher," had
its premiere in the Great Hall of Conservatory and received a
standing ovation. After the concert, the Bullocks gave a dinner for
60 in Mr. Getty's honor at Gorky, one of the new restaurants that was
as good as it was grand. Bowls of caviar and bottles of Dom Perignon
kicked things off. Russia's top gypsy band Loiko played along with a
wonderful native folk orchestra. Gordon sang a song to amuse the
guests and a cake was brought out to celebrate the 21st birthday of
Misha Simonyan, the internationally acclaimed violinist. The Bullocks
were so impressed that they are bringing him to New York for a
private musical in December.
On Monday, Gordon and the patrons flew off to St. Petersburg for a
series of receptions and dinners in the city's grandest palaces.
Alas, I had to return to New York for the opening of the
International Designer Showhouse at 9 East 67 Street, a house Janna
Bullock had lent the to the American friends of the American Hospital
of Paris Foundation who was the beneficiary of the Showhouse.
Gordon Getty's private 737 is an aircraft of rare beauty that few
possess and many envy. It easily accommodated the 24 passengers bound
for the former Soviet Union and the Russian National Orchestra's nine-
day patron trip.The forward cabin is done in shades of cream and
beige with leather couches and club chairs. There's a plush bedroom
in the mid section that's just like home if home were a wildly
expensive jumbo jet done up by Anne (Mrs. Gordon) Getty, an interior
decorator with impeccable taste. The aft cabin is a wood paneled
library with antique maps on the walls and chocolate leather
banquets. It's the only way really.
Helen Yarmak
The price for this unique experience was a mere $25,000 per person,
including essential extras like a sable-lined raincoats by Helen
Yarmak for the ladies and cashmere lined trenchcoats by Loro Piana
for the men. These are bare essentials for Russia in the fall as it's
chilly, with rains days and nights. The perfect way to make your trip
to Russia as smooth as their most expensive vodka, is to begin with
knowing someone in the government to facilitate your entrance and
exit. I was met by a trio of officials on the tarmac who swept me
into a van and through a VIP immigration desk with no lines and no
hassles and luggage appearing miraculously.
I was then tucked into a black Mercedes with tinted windows for the
forty-five minute trip to Moscow. My car had a crucial accessory for
life in Russia, a little blue light on the roof that means you can do
almost anything you want short of running people over. You can speed,
go down one-way streets, park on the sidewalk — a must in Moscow —
and break all the other rules that one needs to survive the hassles
of bumper-to-bumper. President Putin is the only person in town who
gets to travel by helicopter, so no matter how important you may be,
there's absolutely nothing you can do about the roadway congestion.
Even the little blue light only takes you so far.
Share this: