If I am elected Governor of Oregon, I will try to make a law that will require anyone, or, any group who works to remove any work of art and statue – to suggest in detail – a replacement piece. For instance: If a group of Native Americans want to celebrate their contributions to the culture of all the Americas, by making a statue honoring the Cuban, Desi Arness, would his wife and child be included? Would Bongos and Congas be included? How about Desi just kneeling alone before a tribal fire preparing a meal? This would be safe – and all-inclusive of all victims of White Supremacy. The ability to make fire is very important in the advancement of Humankind. Can white groups make statutes of Tribal European Fire Makers in the Americas, or, is this indicative of the growing need to conquer people?
When I get sworn in, I will launch an investigation into my claim I am kin to Christopher, and Robert E. Lee, as this could make me – A DANGEROUS MAN!
Note that Jimmy Rosamond manages the Lee-Rosamond line.
John Presco
Activist pastor pushes back on claims he's not kin to Robert E. Lee – Axios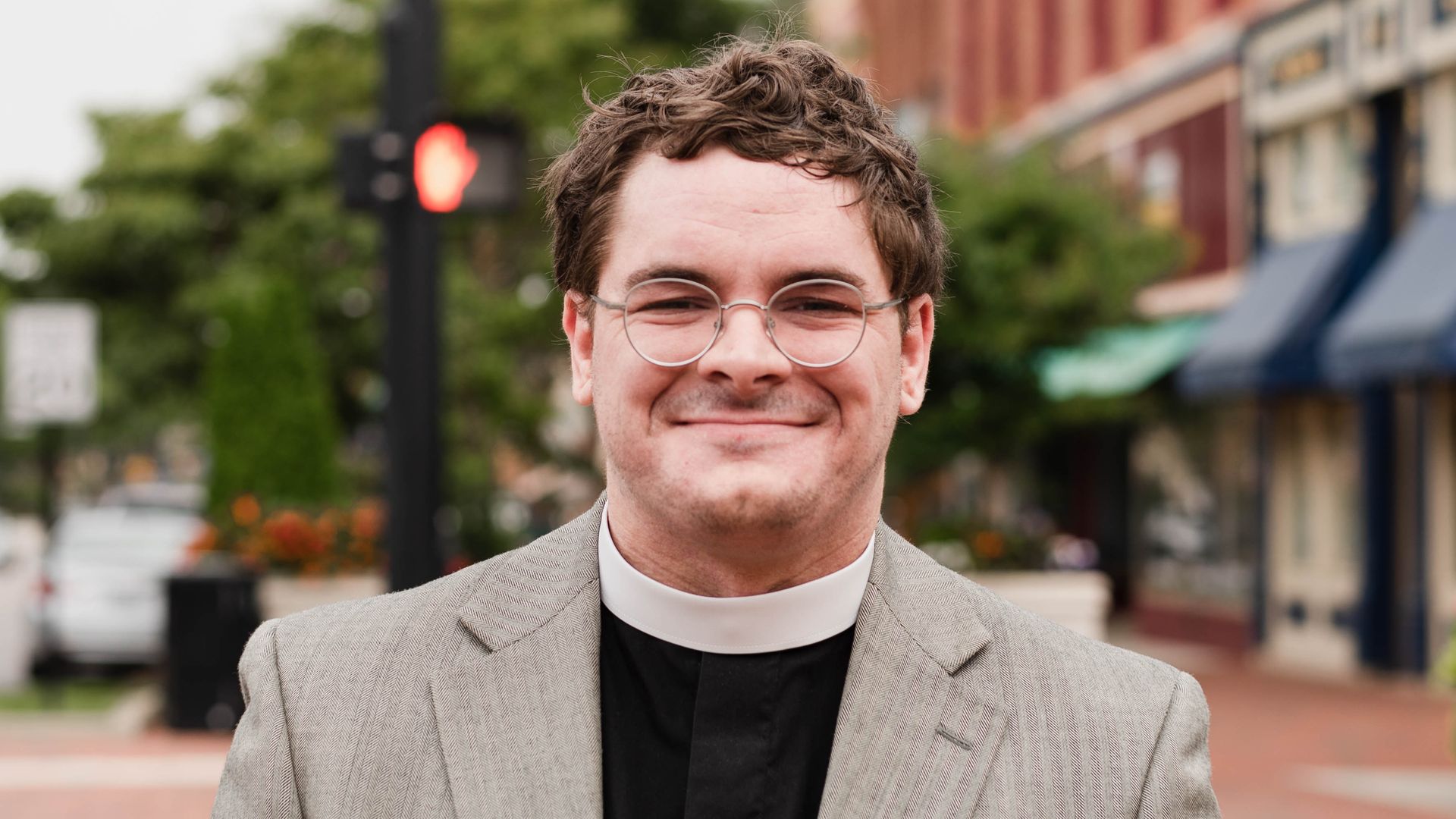 Rev. Rob W. Lee. Photo: Courtesy of Lee
Rev. Rob W. Lee, an anti-racism and social justice advocate, and his family are rebuking claims from Confederate Civil War buffs that they aren't distant relatives of Confederate Gen. Robert E. Lee.
Why it matters: The North Carolina pastor has called for the removal of monuments dedicated to the general he says is his slaveholding ancestor. Confederate apologists have disputed his family connection to the general, and he says he's been bombarded with death threats.
Posted on May 31, 2019 by Royal Rosamond Press
To: Stacey L. Smith and Ed Ray's Covert History Team
Dr. Thomas Bahde. Dr. Stephen Becham. Marisa Chappell
I am kin to Senator Thomas Hart Benton. Let me introduce you to my late sister.
Above is a photograph of my niece, Drew Benton, the daughter of the famous artist, Garth, and Christine Rosemond Benton. My late sister was world famous as the artist who signed her work by her middle name. She downed in 1994. There is a bad biography about Rosamond written by a ghost writer. There is one movie script, that I know of. Our kin, Carrie Fisher, was supposed to been working on one. My cousin is Elizabeth Rosemond Taylor. Her son, Christopher Wilding, married Aileen Getty the sister of John Paul Getty Jr. of which a movie and series was made about. Their father married Talitha, a famous model, who is kin to the artis Augustus John, and the author, Ian Fleming. Garth and my niece Shannon painted the murals at the Getty Villa. Drew's parents were friends of Ann and Gordon Getty, until they painted over the mural below. My brother-in-law was in shock, and sued the wealthiest family in the world – and won!
Below is an account written by Shannon Rosamond of her aunt's shattering condition. A year ago Vicki Presco's mental state began to detiroate for a un-diagnosed reason. She is in assisted care, and barely recognizes her own son. Vickie has been taking care of Drew since her father died ten years ago. He was taking care of his mentally challenged daughter. With Vicki gone, Drew fell into crisis, and reached out to her estranged half-sister. They were involved in a ten year legal battle over Rosamond's estate. Shannon's mental state is precarious. She wanted to drive from Bullhead City to take me go see my sister. I am poor, and on disability. My family is disintegrating, and I am powerless to help. I declared myself the Benton Historian years ago. I thought about applying for some grants. I own Copyrights that might prevent you from using my altered and tailormade family history.
For over a month I have been puzzling over the name changes that Ed Ray has rubber stamped. Yesterday I found Joseph Orosco, and I puzzle no more. An article says he got the ball rolling for the name change of Benton Hall, and other buildings. It looks like Ed got the whole history department behind Joseph, and, this fact was hidden lest the citizens of Benton Count – and beyond – protest. Was it deduced they would be prejudiced after seeing all the Hispanic names? This question is extremely important. I demand an answer? It appears my family history was Weaponized in order to go after white people.
Ed is leaving soon, and thus he wants displays set up of his handy work in the lobby of these buildings. And, here come Mr. Orosco with his class of Freshman, who will gloat over the Victory of the Nameless Ones. I have titled these Propaganda Stations….. 'Ed's Pillory's of Perpetual White Shame!' Outrageous!
This is a Witch-hunt. I have been attacked by Anarchist Witches and other thugs. I have called the police and talked to the FBI. Consider the Hobby Lobby ruling. Historic persons – are people too! I made a Hate Crime report to the Department of Justice. A hate crime group is interested in my accounts of hatred. They are puzzled about the motive. I now suspect Hater's of History are to blame. Young people are utterly ignoring history. Why? Surely the Puppy Historians have noticed their students are dying of boredom. Something was needed to cure the Apathetic. Ed hope's his Pillars of Shame will rejuvenate the love of history, and spawn a historic discussion. You wish, is my command! These dialogues produced a Monster, and a movie, that will be Animal House Two. I just asked a nameless local politician to play Arthur Frayn.
I am kin to John Wilson and Alexander Webb. John was a famous Puritan who appears in Hawthorne's 'The Scarlet Letter'. John is a founder of Harvard. Through the Webb family, I am kin to Shakespeare. I am going to try to scrape up enough money to go to Ashland for the Oregon Shakespeare Festival.
Below is a video of me performing an Augur's Test on the Ken Kesey mural. Augur's are consulted in building and naming buildings. Ed Ray, and his Puppies, should have consulted me about these name changes, especially when a Senator is involved. This is an ancient Roman title.
Recently, I stood before the Mayor and City Council of Springfield, and handed them my proposal for the Harry Lane Peace Center, with possible name change. I have done much historic research for the last twenty-five years – all on my own! I live off $700 dollars a month. I run a news-paper blog. No University is behind me. I dropped out of High School. My artworld toured the world when I was 13 and 16. My sister gave me credit for her success, and teaching her all she knew about art.
How much did OSU pay out for these name changes? You all got caught because I am History Detective and Genealogist of renown. I have proven the Templars owned the Shroud of Turin by looking at the family name Rougemont. Joseph's students declined to identify themselves, give their names, because they are mostly Latino names. This is like employing graffiti to deface history – and make it your own! This is much worse that the moron who wrote on a Benton painting.
I highly suggest you make everything as it was, regarding Benton Hall. You do not have my permission to use any of Senator Thomas Hart Benton's History in your Witch-hunt! There will be no abbreviated and sanctified pile of our history put in the lobby of Benton Hall for Joseph to come along with his sorcerers apprentices, carrying torches. Is this the Hispanic Harry Potter movie where all the Celtic History has been ethnically cleansed!
If you insist on ejecting Benton's name from your building, then, I highly suggest you crate up all Benton's history – and send it to me! I want all the notes on this witch-hunt so I can author a book about it, sell it, and save what remains of my family. I want rare books and letters- too! I want it all!
Jessie Benton married John Fremont who wrote the first Emancipation of Slaves in Missouri, the state Senator Thomas Hart Benton made famous – along with Oregon!
John Presco
President: Royal Rosamond Press
https://en.wikipedia.org/wiki/Frémont_Emancipation
KANSAS CITY (AP) – The vice chairwoman of the Missouri Republican Party has apologized for using a Thomas Hart Benton mural as a writing surface in the state Capitol.
Vice Chairwoman Valinda Freed was photographed last week while she and a man were writing on business cards they were holding up against the 1935-commissioned painting titled, "A Social History of the State of Missouri." Freed later issued a statement calling it a "thoughtless act."
Click to access socialhistoryofmissouri.pdf
Each day during the week of Feb. 27, Oregon State University students marched through buildings on campus, disrupting classes and chanting.
This was the chant: "These racist buildings have got to go!"
The students, calling themselves "Organized to Revolution," are trying to call attention to four campus buildings they believe are named after racists. The group's goal is to get Arnold Dining Center, Avery Lodge, Benton Hall and Gill Coliseum renamed.
The students declined to identify themselves by name when approached by a Gazette-Times reporter, but one of them said: "We are using trying to get rid of building names as a way to draw attention to issues of students of color on campus."
Posted on June 25, 2015by Royal Rosamond Press
On this day, June 24, 2015, as historian to the Abolitionist Families of Benton and Fremont, I declare the name of our County should be named after Harry Lane, the son of the Confederate, Joseph Lane. For the reason Joseph engaged in terrorism and slavery, and for the reason we are at war with ISIS who takes people as slaves, and for the reason the Confederate flag in South Carolina – must come down – let it be known, the sins of the father did not come down to Harry, who is a hidden treasure of liberalism and fair play for all. There not be any need for a name-change that would be very costly. Harry was a frugal politician who worked for the right for women to vote – and the Rose Festival of Portland.
For the last hour I searched google for a famous Lane in Oregon history, and had almost given up, when by divine providence, there before me is 'The Man that Time Forgot'
Harry! This is your day! I will be petitioning all the elected officials of Oregon, to have your political history, be the outstanding history. So help me God!
Lane challenged white supremacist Senator Hoke Smith of Georgia on the floor of the Senate to acknowledge the successes of black farmers in the American South and protested instances of racial discrimination inserted into appropriations legislation.
It is obvious Harry was the opposite of his father, whom Lane County was named after. Let us carry on Harrry's opposition to what is hateful and destructive.
Jon Presco
President: Royal Rosamond Press
Copyright 2015
As mayor, Lane was an enthusiastic host for a 1905 national convention in support of woman suffrage in 1905, and he was thereafter recognized as a friend of the movement for equality between the sexes.[8] He took a further step for the advance of women's rights when he swore in Lola Baldwin to the Portland Police Bureau as one of the first female police officers in the United States on April 1, 1908.[9]
While mayor, at the end of the Lewis and Clark Centennial Exposition, he advocated for a "permanent rose carnival", leading him to be called the "Father of the Portland Rose Festival", which continues today.[10]
I believe this dude is the ringleader. Let us look at the photo again. The majority of these people are Hispanic. Is this why they did not want to give their names, because they will be identified as Latinos. Orosco worships Chez Guevara. I grew up in Oakland where I had Hispanic friends who hated gringos and wanted to take back California that my kindred, John Fremont, rested away from the owners of huge land grants. Fremont's father-in-law is Senator Thomas Har Benton. Joe lies about all this renaming being "open". Joseph Orosco is a propagandist, who believes telling lies to white people for the sake of his people, is permitted.
https://aumag.org/2015/12/01/aileen-getty/embed/#?secret=SIKKqP9Qrt
Wed 10:35 PM
I am staying with Drew ,I missed your call I was showering. It breaks my heart I had a chance to see her only once before she went into assisted care. It was before Christmas. I've visited several times , she recognizes me Drew and of course Shamus more than anyone. I found out abruptly and without going into the story ( I'd be happy to explain at a latter time) I drove to Bullhead in a panic after a phone call I finally answered, unsure unable to get a response . I arrived the following day . Drew answered the door and so the re connection finally happened after 23 years of a broken heart. It came on so fast and so completely that physically she looks in good shape ,mentally she is unable to make a sentence s , her speech is clear ,motor skills in tact , I don't think my words will convey the feeling of her presence completely not there .im thankful, for whatever power drove her to repeatedly call me, I thought she was hurt or had a stroke and needed me to save her I know this is sudden and only found out right before Drew's bday . I Had to move at a slow pace to assure Drew was comfortable . And it's been so overwhelming and I've had a total upheaval in my life along with extreme health issues. Just passed three kidney stones on Sunday. That's the upside. So I apologize for not contacting you , when I finally was able to relax and take a breath I thought of how I felt , and wanted you to not feel the same .
Proclamation and reaction[edit]
Just before dawn on August 30, Frémont finished penning his proclamation of martial law and read it to his wife and a trusted advisor, Edward Davis of Philadelphia. Davis warned that officials in Washington would never stand for such a sweeping edict. Frémont responded that he had been given full power to put down secession in Missouri and that, as a war measure, the proclamation was entirely warranted.[20]
The most controversial passage of the proclamation, and the one with the greatest political consequences, was the following:[3]
All persons who shall be taken with arms in their hands within these lines shall be tried by court-martial, and, if found guilty, will be shot. The property, real and personal, of all persons in the State of Missouri who shall take up arms against the United States, and who shall be directly proven to have taken active part with their enemies in the field, is declared to be confiscated to the public use; and their slaves, if any they have, are hereby declared free.[21]
The two extreme measures described within this passage threatened to alienate Unionists in each of the border states. Drawing a line from Cape Girardeau, Missouri to Leavenworth, Kansas, Frémont declared capital punishment would be administered to any secessionists bearing arms north of that line.[19] Further, the proclamation freed the slaves of any secessionists who took up arms against the government. Frémont issued his proclamation without consulting any authority in Missouri or Washington.[3]