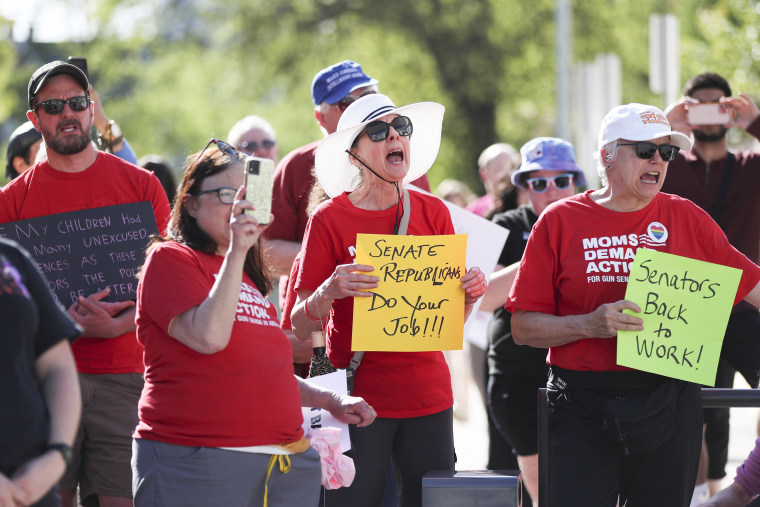 Protesters call for an end to the Senate Republican walkout at the Oregon State Capitol in Salem on Thursday.
Everyday via my newsfeeds and Facebook I get news on James Bond movie making. Some suggest a black man play James Bond. A black woman has been suggested. But, no White Lesbians – even though it is TRUE Putin and his Patriarch use LGBTQ folks – to invade Ukraine! I am the only Bond author who has stuck his neck out, and thrown away any movie career I might have had. I ran for Governor of Oregon to promote a New Readiness and Cultural Front because Republicans in Oregon are acting like Insurectionists – enemies of the United States that is a member of NATO. What are black film makers doing to help the Ukraine and NATO?…..NOTHING! Prove me wrong!
I suggested there be a School for Spies in Belmont California. How about Ashland? I am going to write a letter to Governor Kotek and ask her to create such a school atop the ashes of the Shakespeare Festival tht has been divided by Fake Woke. This school will conduct the plays of Shakespeare, and anti-Putin plays who many White Republicans back because he is a Radical Christian, too. This school and festival will cater to White Oregonians who are agasint MAGA, Putin, and Christian Nationalism.
John Presco
The Central Intelligence Agency has launched a new effort to capitalize on what US intelligence officials believe is an "unprecedented" opportunity to convince Russians disaffected by the war in Ukraine and life in Russia to share their secrets, posting a slickly produced, cinematic recruitment video
https://www.msn.com/en-us/news/world/cia-launches-video-to-recruit-russian-spies/ar-AA1beiPF
https://www.msn.com/en-us/entertainment/news/who-is-adele-james-meet-the-actor-playing-cleopatra-in-netflix-s-queen-cleopatra/ar-AA1b4ldW
Posted on October 1, 2022 by Royal Rosamond Press
Russian President Vladimir Putin attends a ceremony in Moscow on Sept. 30, 2022, to declare the annexation of four regions of Ukraine. (Grigory Sysoyev/Sputnik/pool via Reuters.)
Here is bad news, that says the world is two or three steps away from NUCLEAR WAR! This might be good news for many Christian Canidates, like Christine Drazen.
For ten years I have been making prophetic posts on The Coming Bozeman Art Festival. When I read about the controversies at The Oregon Shakespeare Festival three days ago, I had a feeling The World Is Going To End, because, Putin has a dream. He wants the whole world to speak Russian, but not the Russian spoken in Ukraine, because Satan has spoiled the Divine language of Killer Kirill, who has a Rasputin hold on the insane owner of nuclear weapons.
So, it's Putin against Shakespeare, the Emperor of the English Language! Welcome to The Nuclear Theatre of The Most High and Dramatic!
Have a nice day!
Seer John
Russia's annexation puts world 'two or three steps away' from nuclear war (msn.com)
Posted on February 25, 2014 by Royal Rosamond Press
The Central Intelligence Agency has launched a new effort to capitalize on what US intelligence officials believe is an "unprecedented" opportunity to convince Russian
Posted on December 2, 2018 by Royal Rosamond Press
The name Rosamond will forever be associated with the search for the person who authored Shakespeare's work. After taking a DNA test for Ancestry.com, it is proven one of my great grandmothers is Abigail Shakespeare Webb. One of my grandfathers is Lewis Clifford who is related to Joan Rosamond Clifford, who Samuel Daniel wrote a poem about and dedicated to Mary Sydney Countess of Pembroke who is kin to the Dudley family, who I suspect were instructed by Queen Elizabeth to create a English Literary Society to counter Charle's Quint to make the world speak Spanish. Elizabeth was the first Protestant Queen. Charles was the King of the Roman Catholics.
This is entirely my theory. I suspect this was the idea of John Dee. Wilton House became the home of Bards and Muses who were Agents of the English Language for Her Royal Majesty. It is here that many of the candidates for authorship of Shakespeare's work, met, and work, and conspired, to………….overcome the world with the English Language.
The are eighty-six million English Speakers in India. I am kin to Ian Flaming via Elizabeth Rosemond Taylor, who married several famous actors that my DNA test has connected to Abigail Shakespeare.
I am in need of a huge grant! I need to move Royal Rosamond Press to a safe spot. I am forced to publish the core of long study due to the threats on my life. For years I have owned the fear that the closer I got to the truth, the sooner I will arrive at my Ambush.
I see my death at the hands of a five hundred pound superstitious low-life moron, who will sneak up behind me and hit me with the gnarly club. Lying unconscious on the ground, she will then sit on my face, like an egg, and smother me to death. And, so it goes.
I will no longer be called "demented" and insane. I will forever be known as an egghead eccentric who promoted Shakespeare Theories, as is his DNA Right! The Wilton House Bards would be amused by my vision of my death. Shakespeare would love to direct………
'The Taming of The Hippo'
I am the thrower of the dart that Ben Johnson speaks of. I suspect Mary and her brother compiled the bulk of the work attributed to Shakespeare because of their knowledge of the Bible, and their Psalms. But, it was Mary who applied the finishing touches. She appears to have been a Genius. Like her mother, she was an Alchemist. John Dee is lurking about.
Mary was married to William Herbert who founded 'The Pembroke Men' an acting troupe that toured at the time of Shakespeare's troupe. Why didn't the merge? I believe they were born of the same source at Wilton House. I see Mary as a super Editor with a photographic memory like Rena. She was a human dictionary and Wikipedia. But most importantly, she introduced the Feminine Touch, kept it alive in these plays. Samuel Daniel is auditioning, he dedicating poems about women to Mary. He has to be aware the Literary Consortium that may be producing plays to fund the Wilton House Society that has close ties to English Royalty.
I want to found a Shakespeare Wilton House in Boston. I seem to have a mind like Mary Sydney's. Other scholars can come work along side the Bard's DNA.
John Presco
Copyright 2018
The push includes a new CIA channel on Telegram, the social media network that is a highly popular source of unfiltered news in Russia. The CIA first posted the video on Telegram, which ends with instructions on how to get in touch with the CIA anonymously and securely. The video is also being posted to its other social media platforms, including YouTube, Twitter, Instagram and Facebook.
CIA officials involved in the project said that Russia's invasion of Ukraine has created a historic opening "to have Russians come to us and deliver information the United States needs." It also comes after a previous recruitment drive following the launch of the invasion that the officials said has been successful, with "contact coming in."
The message, one official said, that they hope Russians who work in sensitive fields with access to valuable information now hear is: "We understand you, maybe better than you think."
"We wanted to convey to Russians in their own language we know what they're going through," added the official, who spoke on the condition of anonymity to discuss the sensitive project.
The official insisted the video is "absolutely not" meant to be incendiary or fuel unrest among the broader population – where Russian President Vladimir Putin still enjoys a high level of support – but rather targets individuals who may be on the fence, and "demystifies" the process of contacting the CIA. It does not mention Putin or even the war Ukraine, in part because it would be "redundant," but also because they argue it draws on "timeless" themes that have long convinced disaffected Russians to reach out to the CIA.
"Ukraine is top of mind but that's more or less a symptom of something larger," one of the officials said. "There are always individuals in Russia who identify with what we have to say here."
The video attempts to appeal to Russian patriotism
What the spy agency believes Russians are going through – what they believe could convince Russians to become assets – is doubt, lack of purpose and oppression. It appeals to their sense of patriotism and plays on Russian culture, quoting lines from Leo Tolstoy and Dostoyevsky.
"We will live with dignity, thanks to my actions," the narrator says in Russian as a woman in her car uses her phone to contact the CIA, before the agency's logo and contact instructions appear.
The emotional two-minute video shows different Russians going about their lives, appearing to contemplate major decisions. The theme of family runs throughout, showing a young girl in a hospital bed with a lady who appears to be her mother. The target audience is clear: a woman works at what appears to be a government computer and a man walks into a government building, flashes his ID before sitting at a desk full of files.
Monday's video mirrors a more blunt outreach on social media by the CIA a year ago, two months into the war in Ukraine. Those posts included similar step-by-step instructions for would-be Russian informants on how to avoid detection by Russia's security services by using virtual private networks, or VPNs, and the Tor web browser to anonymously and through encryption contact the agency on the so-called Dark Web.
A lot has happened in a year of war, the CIA officials said, noting the crackdown on opposition voices, independent journalism and the mobilization of hundreds of thousands of more Russian men sent to the front.
"[Putin's] military continues to suffer heavy losses and manpower and materiel. When he undertook a partial mobilization late last year far more Russians of military age fled the country than the Kremlin managed to round up and send to the front as cannon fodder," CIA Director William Burns said in a speech last month. "Disaffection with the war will continue to gnaw away at the Russian leadership beneath the steady diet of state propaganda and practiced repression."
The target of the video is a pool of Russians the CIA believes numbers in the thousands or even tens of thousands – in Russia and abroad – who could have valuable information to share. Individuals who are outside the daily "spy vs. spy" competition of the US and Russian security services and intelligence agencies, the officials said, who work in fields like cybersecurity, tech, finance, the military and diplomacy.
Many of those people may not know how to get in touch with the CIA or may simply not be aware that what they know is of interest, the officials said. The success they've seen with the earlier effort of the past year to try to get Russians in touch has been good enough to encourage them to now make a more aggressive push with the video.
"If it were unsuccessful we would not be attempting a similar endeavor," one official said while declining to offer any specifics about what or how many informants they've managed to recruit over the past 15 months.
Since war began US intel has been 'open for business'
Since Russia launched its war against Ukraine last February, the US intelligence community has been "open for business," according to the CIA's director of operations, David Marlowe.
"We're looking around the world for Russians who are as disgusted with that as we are," Marlowe said at George Mason University's Hayden Center in November.
A former CIA head of counterintelligence, James Olson, praised the social media efforts and agreed that today is "probably the best period of recruiting Russians that we've had."
"There are a lot of disaffected Russians out there now," he said, "they're ashamed and disgusted by what [Putin is] doing to their brother and sister Slavs in Ukraine. He's destroying Russia. He's killing Russian boys. And there are good people in Russia, including intelligence officers, who want to strike back."
While the CIA looks for Russians overseas, the FBI launched a similar project aimed Russians in the United States, including specific targeting of cell phones of those coming and going from the embassy in Washington. This was also happening before the war in Ukraine, as CNN reported.
The FBI ad used a quote of Putin's and told readers, in Russian: "We're ready to listen."
The embassy responded by tweeting that "attempts to sow confusion and organize desertion among the staff of the [embassy] are ridiculous."
"Let's spread the net as widely as possible, we'll take everybody," Olson added. "We can offer them protection. We can offer them security. We can offer them full anonymity. And we can offer them a package that corresponds to the value of the information they're providing."
Posted on December 2, 2018 by Royal Rosamond Press
Like a jigsaw puzzle, my divine intuition, is being pieced together. I propose a series or movie based upon England's Master Spy, Francis Walsingham, who put together a acting troupe called Queen Elizabeth's Men. This troupe, and actors, were employed as spys. Here is the genesis of Ina Fleming's James Bond. Frances built up England's navy to defeat Catholics wherever he found them. My Bond movie 'The Royal Janitor' has been empowered! Sir Ian Easton headed the Royal College of Defence Studies. Rena Easton has memorized a million poems. Victoria Bond and Miriam Rose Christling, are Clown Spys. Consider Elizabeth Rosemond Taylor and the actors she married. It all comes together in Sir Francis Walsingham. I title the movie-series……..
The Queens Clowns
I am amused by Lara Roozemond snubbing me. I suspect the Kesey Square Klowns, Alley and Belle, are behind this. There is a set of laws that govern roving actors and vagabonds. Now that it is proven I am kin to Shakespeare, my usurpers have been boxed and tamed!
I will name my new digs in Boston…….
The Walsingham House
My objective is to make the preferred language of Russia and Saudi Arabia – English! Give me a high-five!
John Presco
Copyright 2018
President: Royal Rosamond Press
https://en.wikipedia.org/wiki/Francis_Walsingham
https://en.wikipedia.org/wiki/Queen_Elizabeth%27s_Men
Queen Elizabeth's Men was a playing company or troupe of actors in English Renaissance theatre. Formed in 1583 at the express command of Queen Elizabeth, it was the dominant acting company for the rest of the 1580s, as the Admiral's Men and the Lord Chamberlain's Men would be in the decade that followed.
Contents
Foundation[edit]
Richard Tarleton, the company's principal comic actor and main star
Since the Queen instigated the formation of the company, its inauguration is well documented by Elizabethan standards. The order came down on 10 March 1583 (new style) to Edmund Tilney, then the Master of the Revels; though Sir Francis Walsingham, head of intelligence operations for the Elizabethan court, was the official assigned to assemble the personnel.[1] At that time the Earl of Sussex, who had been the court official in charge of the Lord Chamberlain's Men in its first Elizabethan incorporation, was nearing death. The Queen's Men assumed the same functional role in the Elizabethan theatrical landscape as the Lord Chamberlain's Men before and after them did: it was the company most directly responsible for providing entertainment at court (although other companies also performed before the Queen).
The task of convening the new troupe apparently needed Walsingham's strong arm, since it was assembled by raiding the best performers from the companies existing at the time. But it also signaled a new awareness on behalf of the Queen and the privy council of the potential for combining theatrical and espionage activities, since players frequently traveled, both nationally and internationally, and could serve the crown in multiple ways, including the collection of information useful to Walsingham's spy network.[citation needed] Leicester's Men, till then the leading company of the day, lost three to the new assemblage (Robert Wilson, John Laneham, and William Johnson), while Oxford's troupe lost both of its leading men, the brothers John and Laurence Dutton; Sussex's Men were pillaged of leader John Adams and star clown Richard Tarlton.[2] Other prominent members of the new company were John Singer, William Knell and the "inimitable" John Bentley. Tarlton quickly became the star of the Queen's Men – "for a wondrous plentiful pleasant extemporal wit, he was the wonder of his time."[3]
It has been proposed that Elizabeth had a specific political motive behind the formation of the company. Robert Dudley, 1st Earl of Leicester and Edward de Vere, 17th Earl of Oxford were using their companies of players to compete for attention and prestige at each year's Christmas festivities at Court; Elizabeth and her councillors apparently judged the competition, and the noblemen's egos, to be getting out of hand. By culling the best players in their troupes to form her own, she slapped down ambitious aristocrats and asserted her own priority.[4]
Their genesis made Queen Elizabeth's Men unique among the acting companies of the age: "The Queen's Men were a deliberately political company in origin, and their repertory appears to have followed the path no doubt pointed out for them by Sir Francis Walsingham." In the plays they acted, "one finds no conflict or disturbance that is not settled in the interests of Tudor conservatism."[5] The political controversies that marked later companies and plays – The Isle of Dogs, The Isle of Gulls, and others – did not occur with the Queen's Men. They may, however, have run afoul of higher authorities in 1589, shortly before their dissolution, for involving themselves too vigorously in the Martin Marprelate episode by parodying Martin on the public stage.[6]
The Queen's company was officially authorized to play at two locations in London, the Bel Savage Inn on Ludgate Hill, and the Bell Inn in Gracechurch Street, within the City near Bishopsgate in the western wall. The former was a large open-air venue, but the latter may have been enclosed. With this arrangement, Queen Elizabeth's Men may have anticipated the dual summer and winter playing sites that the King's Men achieved only a quarter-century later with the Globe and Blackfriars Theatres.[7]