The Royal Janitor
by
John Presco
Copyright
Alpenglow in Whitefish
When the train pulled into Whitefish Montana, Starfish was already taking long strides towards the exit. Once again fellow passengers were entreated to the sound of the ankle bells and Zulu rattles she wore. The latter were given to her by a Zulu chief while they beheld the Alpenglow that turned the Drakensberg Mountains into an alien landscape, a world of ancient gods who came and mated with earthlings, according to the ancient Jewish Scribes.
The train was still moving when the conducter swung open the door and picked up the yellow step. But, Starfish did not wait for the train to come to a complete stop. She never waited for anything to come to completion. She was like fire that was forever leaping, looking for more fuel. Her Aries being did not even pause to gaze at her own reflection in a calm pool of water.
A little cloud of dust rose when she landed. Clutching her Zulu spear, she wanted to see the 6 Commanders disembark. She had got into a two hour Biblical argument with one of them, and lay insults on him when he refused to see the truth. Matthew 2:16 was full of holes.
"You have a baby Biblical mind Timmy. I will call you Tiny Timmy from here on!
"When Herod realized that he had been outwitted by the Magi, he was furious, and he gave orders to kill all the boys in Bethlehem and its vicinity who were two years old and under, in accordance with the time he had learned from the Magi."
"Who learned from the Magi? You tiny-minded – FINK!"
Tim Prescott had taken a seat – and immediately spotted Starfish's Zulu spear. Turning to the conductor, he starts to whine
"How come she gets to carry a lethal weapon onboard, while I had to check my AR15 in baggage?"
Because I am a Royal Zulu Nazarite trained bodyguard to this woman here – assbite!"
Uh-oh, Victoria said quietly and put down her tourist magazine that she had quickly devoured. Not one word escaped her speed reading abilities that always left her feeling cheated. So, she was prone to read things ten times over. Studying Timothy, she wondered why he had a long elf beard. Mrs. Bond had just come for the Alpenglow, then, it was off to Bozeman to take part in the World Bible Thump-off. Bible Thumpers were coming from all over the world. Tiny Tim informed the happily married couple that the 6th. Commanders were going to be there. Their pet peeve was changing the 6th. Commandment to;
"THOU SHALL NOT MURDER"
The Sixers believed THOU SHALL NOT KILL – cramped their style.
Zed Zero, the sanctioned Transgender, was going to be there, dressed as the scourged Quasimodo. His devotees made a whipping wheel that will be in the Grand Parade that is sponsored by The Republican Lawmakers of The New Ten Commandment. After getting a bill passed in Texas to put the Ten Commandments in public schools, the Christian Nationalists insisted there be MORE changes to specular institutions. This was her bodyguards field of expertise- that she failed to put on her resumé lest she not get hired. The fact she wore a loin clothe modeled like the one Jesus wore on the cross, was not a problem, because she knew her relgious rights – like the bck of her hand!.
All Victoria wanted was some peace and quiet as she and her wife took a selfie at the foot of Big Mountain. Then, its off to Le Rosey and Rougemont Switzerland to meet up with John Von Bond who is going to show them where real Knights Templars are interred. The big problem is, taking Starfish to her fifth school reunion to be amongst…
"The biggest squares in the world! Shouted Starfish! "How could you stand to be with them? Listen to this one. What a phony!"
Victoria put on her earphones. She was tired of the endless arguing. Her wife put on her Tatkaar video and was furiously pounding on the fllor with her belled feet. Suddenly, there was a knock on the door. Management tried calling their room.. No answer.
To be continued
After my last post, I turned on the news and read Texas pssed a law regarding the Ten Commandments. What I saw coming – has arrived! My Bond book has gone beyond prophecy. We are now officially in
BIBLE TIME
https://www.msn.com/en-us/news/us/public-schools-would-have-to-display-ten-commandments-under-texas-bill/ar-AA1abOqA
April 22 (UPI) — Public schools in Texas would have to prominently display the Ten Commandments in every classroom starting next school year under a bill the Texas Senate approved this week.
https://www.thoughtco.com/story-of-moses-118325
Posted on February 8, 2023 by Royal Rosamond Press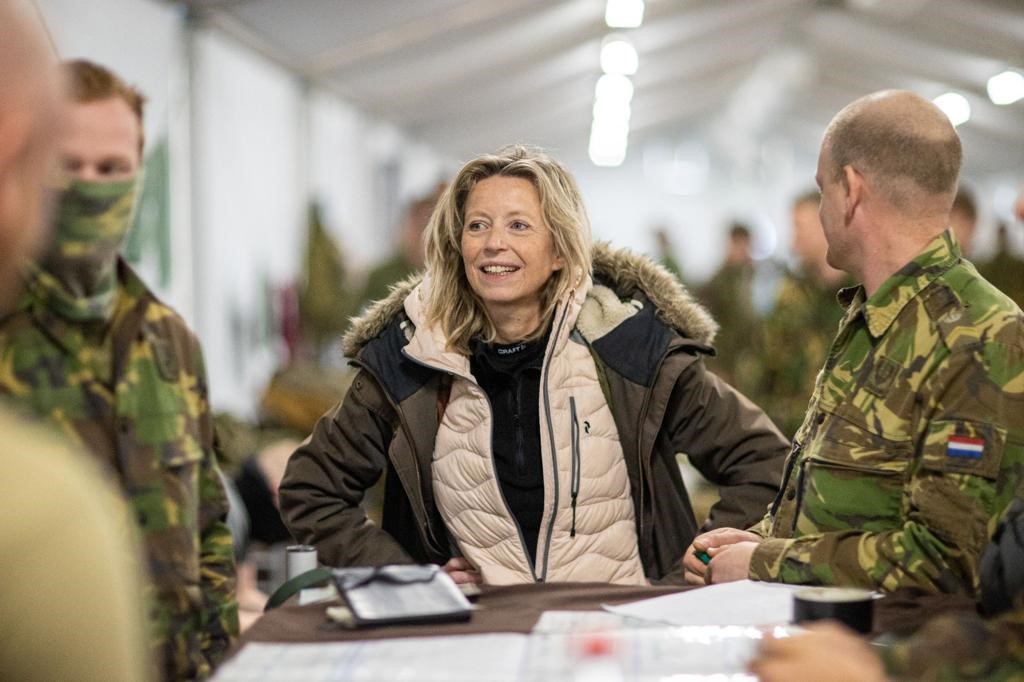 Last night I discovered defence minister Kajsa Ollongren who was appointed by Dutch Royals. Why? This morning I see Zelensky shaking hands with King Charles and speaking before Parliament – giving the sign of Churchill. Why?
As a author, I have had much trouble with Miriam Starfish Christling – stealing the show! She becomes the dominant character – too dominant! I have her make love in the microfish room at the Knight Library. In order to make her – more human – she becomes pregnant. Last night I discovered – she gave birth to her real self. And now I have my storyline. Victoria Rosemond Bond grows up at the College of Arms, and is an expert with cotes of arms. She has lived like a church mouse most of her life. She falls in love with a Cote of Arms belonging to a Woman Warrior who gathers forces to fight the Putin and Killer Kirill – in the war to end all wars.
The Royal Janitor
The Ride of the Valkyries
With the discovery of who Starfish, is, Victoria retreated into the background. She drove to the stables in Greyhaven and saddled up her horse. Alone, she zig-zagged about the course, fighting back her tears. Fate is a fickle thing, she said to herself…..and then she felt powerful eyes falling upon her.
"I need a General!"
John Presco
Ollongren, also Ållongren is a noble family of Finnish origin.
The progenitor of the family, Olof, owned an estate of Pepot (Peippola) in Porvoon maalaiskunta. His son Nils Olofsson was a nimismies 1480.
The family was immatriculated into Swedish House of Nobility 1625 under number 115, and it got surname Ållongren i Finland from its coat of arms, displaying two raspberry branches (modern swedish: hallon).
The family became extinct in Finland 1806, but continued in Russia.[1] The surname has been made known in Netherlands by astronomer Alexander Ollongren and politician Kajsa Ollongren.
https://en.wikipedia.org/wiki/Alexander_Ollongren
The Royal Netherlands Army was raised on 9 January 1814, but its origins date back to the founding of the Staatse Leger (the Army of the Dutch States) in 1572: the creation of one of the first modern standing armies. Under the command of famous commanders such as Maurice of Orange and William Louis of Nassau-Dillenburg, the army developed into one of the best-organised and best-trained armies of the 17th and early 18th centuries.[13][4] The innovative army underwent a thorough process of professionalisation under their command including revolutionary foot drill and siege tactics, proven effective during sieges such as the Battle of Nieuwpoort.[14][15]
The Dutch States Army of the Dutch Republic saw action in the Eighty Years' War, the Dano-Swedish War, the Franco-Dutch War, the Nine Years' War, the War of Spanish Succession, the War of Austrian Succession, and the French Revolutionary Wars.[13]
https://en.wikipedia.org/wiki/Royal_Netherlands_Army#:~:text=The%20Royal%20Netherlands%20Army%20%28Dutch%3A%20Koninklijke%20Landmacht%29%20is,army%20one%20of%20the%20oldest%20in%20the%20world.
https://www.dutchnews.nl/news/2023/01/olllongren-netherlands-will-send-patriot-missile-launchers-to-ukraine/embed/#?secret=OzvwFCBfOR#?secret=L9idBqiZVv
Patriot missiles in Romania in September 2020. Photo: Mircea Moira/Depositphotos The Netherlands will supply Ukraine with two Patriot missile launchers and ammunition, but not a complete system, defence minister Kajsa Ollongren has confirmed. The minister gave more details of the agreement after prime minister Mark Rutte said during his visit to US president Joe Biden last week that there was an 'intention' to send Patriots. The Netherlands owns four Patriot defence systems, one of which serves as a back-up for the other three. Ollongren said the decision would have a significant but 'acceptable' impact on the country's defence capability. 'Patriot systems are scarce, even within Nato. And we must support Ukraine,' she said. The minister was speaking at the Ramstein air base in Germany on Friday, where officials from 50 countries met to discuss the delivery of more weapons to Ukraine. She also confirmed that the Netherlands would provide 100 air defence vehicles procured in the Czech Republic. 'The message from the Ukraine Defense Contact Group is clear,' she said on Twitter. 'More military aid is needed to enable Ukraine to defend and protect its freedoms. They can expect new weapons, munitions, maintenance and training.'
Volodymyr ZelenskyPresident of Ukraine since 2019
Charles, Prince of WalesKing of the United Kingdom since 2022
King Charles welcomed Ukrainian President Volodymyr Zelensky to Buckingham Palace today, in a meeting Zelensky called "truly special."
In a speech to Westminster Hall ahead of the meeting, Zelensky said, "Today I will have the honour to be received by His Majesty the King. It will be a truly special moment for me, for our country."
He continued, "In particular because I will convey to him from all the Ukrainians the words of gratitude for the support His Majesty showed to them when he was still the Prince of Wales. I also intend to tell him something I think that is very, very, very important, not only for the future of Ukraine but for the future of Europe. In Britain, the King is an air force pilot and in Ukraine today, every air force pilot is a king."
Zelensky concluded, "God bless Great Britain and long live the King."
Volodymyr Zelensky makes history with speech to UK Parliament
Share