My friend, Peter Shapiro, played with The Marbles as the Tribute To Doctor Strange at the Longshoreman's Hall. He played briefly with the Charlatans, and then with The Loading Zone. Grace Slick was there, singing for The Great Society, which she would leave to sing for The Jefferson Airplane. What is so amazing, is…The Slim Pickings! Acid Rock Bands were hard to find – because this is The Genesis! They were interchangeable! The venue is being invented – as you go! Peter and i are working on a musical 'The Roof Job, and thus he is….The Longest Running Music Man! Grace Slick is The Longest Running Music Woman. Linda Tillery is – right there! I was working on a large seascape when Linda came to audition. She filled 13th. Street with light!
Our friend, Christine Wandel, who started dating Peter in 1964, was a good friend of Joe Marra and met John Sebastian at a tribute to the Night Owl. She talked with his nephew at Joe's memorial last year. This history is still being made – and recorded.
John Presco
https://en.wikipedia.org/wiki/The_Great_Society_(band)
https://en.wikipedia.org/wiki/Linda_Tillery
Here is the seldom seen poster for the "Second" Family Dog production that took place here in San Francisco which predates any of the actual Family Dog posters that we are most familiar with. It was billed as "A Tribute to Sparkle Plenty". While not a really a psychedelic style piece, it is indeed historical and quite sought after and…. oh so Rare! If you can find one of these "Posters From The Past" it will set you back a few thousand at best in almost any condition! The phrases used in the descriptions of the bands i.e. "the rigorous strains of" the Lovin' Spoonful and the "slightly applied-cheeked illusion" of the Charlatans, are amusing. At the bottom it finishes up with "a marvelously oblique way to strike it rich"! I think that's accurate!
It was 57 (WowZeR) years ago back in 1965, that The Lovin' Spoonful, The Charlatans, Larry Hankin, and Russ the Moose Syracuse as M.C. were billed at this seminal event at The Longshoreman's Hall. This rock poster was created by Ami Magill. It is a fairly large piece at 20″ X 26″. About 30 years ago she re-printed it, only this time on a gold colored paper stock with actual glitter for the "Sparkle". Look closely and you will see Ami signed this piece lower right corner.
https://en.wikipedia.org/wiki/The_Marbles_(quartet)
https://en.wikipedia.org/wiki/John_C._Lillyhttps://www.youtube.com/embed/mxw0V-Q022g?version=3&rel=1&showsearch=0&showinfo=1&iv_load_policy=1&fs=1&hl=en&autohide=2&wmode=transparent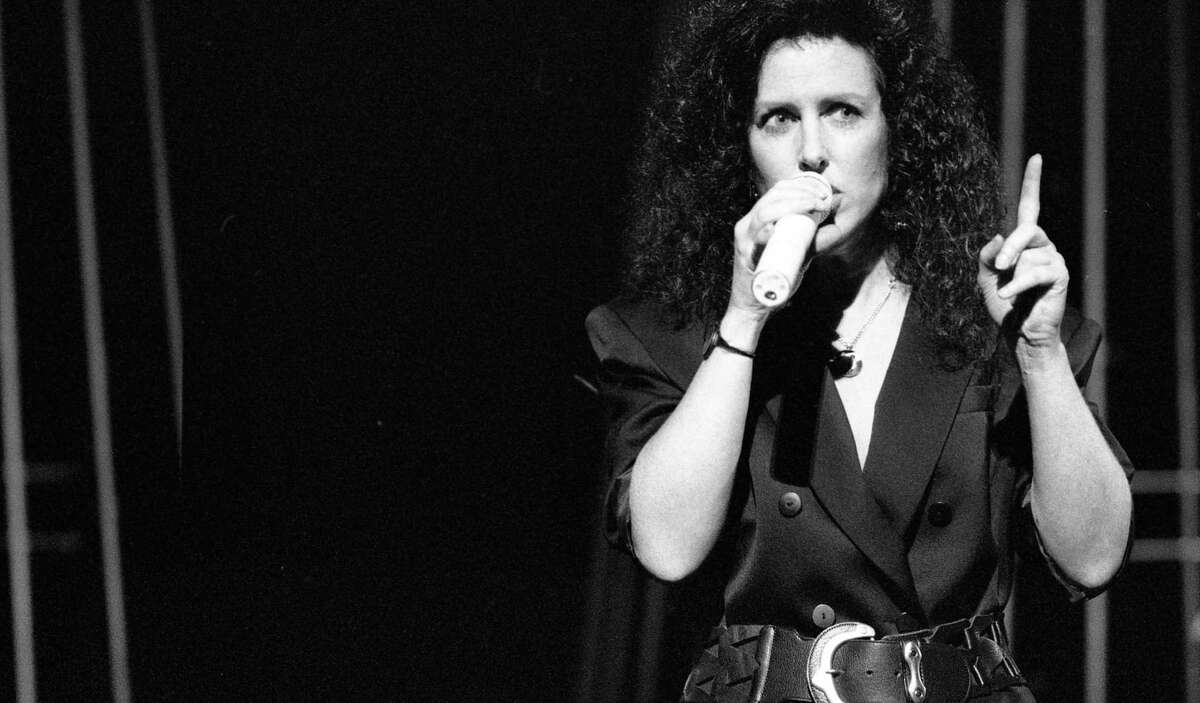 Longshoremen's Hall is about the last place in San Francisco you'd expect to kick off a countercultural revolution. A massive concrete polygonal pile with a mansard roof, the modernist building by architect Henry Hill squats at the edge of Fisherman's Wharf — not exactly a neighborhood associated with hipness — a shrine to the blue-collar waterfront workers who were disappearing from the city when the building was constructed in 1959. Yet the International Longshoremen's and Warehousemen's Union hiring hall, to give it its full name, was the site of not one but two now-legendary events that kicked off what we now call the '60s: San Francisco's first rock dance concert, and that era-opening psychedelic circus known as the Trips Festival.
In 1965, a new, unclassifiable kind of rock music began bubbling up in San Francisco and the Bay Area. A host of bands with weird names quickly attracted avid fans. But there was a problem: You couldn't dance to them. Thanks to archaic laws, it was almost impossible for San Francisco clubs to get dance permits. One venue where the emerging rock groups played was the Matrix nightclub on Fillmore near Lombard. The club was the brainchild of Martin Balin of Jefferson Airplane, a house band, but police would actually bust people for dancing to them.
This situation did not sit well with four young people who were living in a house at 2111 Pine St. They had recently returned from Virginia City, Nev., where they had been present at the prologue to the hippy era: the Red Dog summer. As recounted in an earlier Portals, a saloon and rock club called the Red Dog had opened in the old mining town in June 1965. A San Francisco group called the Charlatans was the first band to play there. The scene at the Red Dog was a weird and wonderful combination of psychedelia and the Wild West, and it blew everyone's mind who walked through its swinging doors.
When the Pine Street quartet got back to San Francisco, they decided they wanted to keep the weird good times going by staging similar rock dance concerts. But where to hold them, in dance-averse San Francisco?
One of the Pine Streeters, Luria Castell, was a political activist whose contacts had told her about Longshoremen's Hall. It was a cavernous space with terrible acoustics, but if you got permits you could hold dances there. The quartet borrowed money from their parents, rented the hall, got the permits, and engaged the Charlatans, Jefferson Airplane, Great Society (featuring a singer named Grace Slick) and a group called Marbles. They arranged to have a light show put on by their Pine Street landlord, Bill Ham. The event would be held on Saturday, Oct. 16, 1965, and they called it A Tribute to Dr. Strange, after a Marvel Comics superhero. The young quartet called themselves the Family Dog.
Before the show, some Family Dog members paid a call on Chronicle music writer Ralph J. Gleason. Gleason was a jazz critic, but he had big ears and recognized that something important, and maybe historic, was brewing in the rock scene. He was to prove a remarkably prescient supporter of the new youth culture and its music.
Trivia time
Previous trivia question: What street briefly served as the city's main drag after the 1906 disaster?
Answer: Fillmore Street.
This week's trivia question: What was a "crimp"?SEE MORE
According to Charles Perry in "The Haight-Ashbury: A History," the Family Dog members had no idea if anyone except their friends would attend the dance. They promoted it with a flyer drawn by another member of the group, Alton Kelly. On the night of the dance, Oct. 16, Kelly stood in the street in front of the hall, hoping to sell tickets to passers-by.
A crowd did show up. Perry writes, "For a couple of hundred people it was something they'd been waiting for without knowing it. They came as if there might never be anything like it again."
It was a convulsive moment in America. The same weekend that this first-ever psychedelic rock dance concert took place, some of the largest anti-Vietnam War protest marches yet held took place across the country. And just two months earlier, riots had broken out in Watts, Los Angeles, followed by riots in other impoverished Black neighborhoods in other cities during what became known as the long, hot summer.
https://d0abb6814c27a4c872840413711a20b1.safeframe.googlesyndication.com/safeframe/1-0-38/html/container.html
During the Family Dog's visit with Gleason, Castell had told the critic, "San Francisco can be the American Liverpool." Asked to explain, she said, "San Francisco is a pleasure city. San Francisco is the only city in the U.S. which can support a scene. New York is too large and confused, and Los Angeles is super-uptight plastic America."
Alton Kelly told Gleason, "They've got to give people a place to dance. … There'll be no trouble when they can dance."
"And sure enough, last Saturday night there wasn't," Gleason wrote. "Everybody danced all night long and then quietly melted away into the morning. It just could be that the Family Dog has hold of something here that rivals the beginning of the Swing Era. At the very least, it's fun and fascinating."
This first iteration of the Family Dog (Chet Helms took over in February 1966) put on only four concerts. But Gleason was right. What four young free spirits started at Longshoremen's Hall did indeed rival the beginning of the Swing Era in cultural significance.
Longshoremen's Hall was soon to host an even more epochal happening: the Trips Festival. That wild three-night event will be the subject of the next Portals.
Gary Kamiya is the author of the best-selling book "Cool Gray City of Love: 49 Views of San Francisco." His most recent book is "Spirits of San Francisco: Voyages Through the Unknown City." All the material in Portals of the Past is original for The Chronicle.
Linda "Tui" Tillery (born September 2, 1948)[1][2] is an American singer, percussionist, producer, songwriter, and music arranger. She began her professional singing career at age 19 with the Bay Area rock band The Loading Zone. She is recognized as a pioneer in Women's music, with her second solo album titled Linda Tillery released on Olivia Records in 1977. In addition to performing, she was the producer on three of Olivia's first eight albums.[3] Within the women's music genre, she has collaborated with June Millington, Deidre McCalla, Barbara Higbie, Holly Near, Margie Adam, and others.[4] Tillery was nominated for a Grammy Award in 1997 for Best Musical Album for Children.[5]
Tillery has been a professional musician for her entire adult life and has had a long career as a backing/supporting vocalist for mainstream artists as diverse as Santana, Bobby McFerrin, Huey Lewis and the News and the Turtle Island String Quartet. In the early 1990s, she began exploring the roots music of enslaved Africans and the African diaspora, forming the group The Cultural Heritage Choir which remains active.
Here
https://en.wikipedia.org/wiki/The_Loading_Zone
They were formed in Berkeley, California in 1966 by singer-keyboardist Paul Fauerso, following the dissolution of his jazz group The Tom Paul Trio. The original lineup was Fauerso, bassist Bob Kridle, drummer Ted Kozlowski (replaced by George Newcom), and guitarists Peter Shapiro and Steve Dowler,[2] both formerly of Berkeley psychedelic rock band The Marbles, who had supported Jefferson Airplane at the historic "Tribute to Dr. Strange", the inaugural Family Dog promotion concert held at San Francisco's Longshoreman's Hall in October 1965.
https://www.classicposters.com/performer/ldm-spiritual-band/
https://www.outlookindia.com/culture-society/the-bengali-baul-band-that-enthralled-psychedelic-audience-of-60s-us-news-121543
https://en.wikipedia.org/wiki/John_Wesley_Hardin
On August 24, 1877,[4][notes 6] Rangers and local authorities confronted Hardin on a train in Pensacola, Florida. He attempted to draw a .44 Colt cap-and-ball pistol but it got caught up in his suspenders. The officers knocked Hardin unconscious. They arrested two of his companions, and Ranger John B. Armstrong killed a third, a man named Mann, who had a pistol in his hand.[55][56][57] Hardin claimed that he was captured while smoking his pipe and that Duncan found Hardin's pistol under his shirt only after his arrest.[7]: 119 
https://en.wikipedia.org/wiki/John_Wesley_Harding
The cover photograph of John Wesley Harding shows a squinting Dylan flanked by brothers Luxman and Purna Das, two Bengali Bauls, Indian musicians brought to Woodstock by Dylan's manager, Albert Grossman. Behind Dylan is Charlie Joy, a local stonemason and carpenter.
Upon the album's release, rumors circulated that the faces of the Beatles were hidden on the front cover in the knots of the tree. When contacted by Rolling Stone magazine in 1968, album cover photographer John Berg "acknowledged their presence but was reluctant to talk about it."[10] However, in a 1995 interview, Berg clarified that although the images seem to resemble the Beatles, this was not done intentionally, nor was he aware of the resemblance until it was pointed out to him after the album's release: "Later on, I got a call from Rolling Stone magazine in San Francisco. Someone had discovered little pictures of The Beatles and the hand of Jesus in the tree trunk. Well, I had a proof of the cover on my wall, so I went and turned it upside down and sure enough . . . Hahaha! I mean, if you wanted to see it, you could see it. I was as amazed as anybody."[11]
The album sleeve is also notable for its liner notes, written by Dylan himself. The liner notes tells the story of three kings and three characters (Terry Shute, Frank, and Frank's wife, Vera), incorporating details from the album's songs.
Thirty-seven years after Asia's first Nobel laureate, the Bengali cultural polymath Rabindranath Tagore, declared himself a 'madcap baul' in his Hibbert lecture in Oxford, UK – in a display of affinity towards the secular, rustic musical sect of the bauls – a group of five baul singers from Tagore's homeland landed in San Francisco, then the heartland of hippie culture in the US, in September 1967.
The US was high on everything hippie. Drugs, rebellion, free speech and free love was giving literature, music, painting and cinema new languages. The flavour of 'Summer of Love' that drew an approximate 75,000 to 100,000 people to San Francisco's Haight-Ashbury for music, peace, love and freedom was still strong. To start the autumn season, German-American impressario and music promoter Bill Graham presented a three-day rock and roll concert at his Fillmore auditorium, one of the main centres of psychedelic music then, over September 7-9.
https://imasdk.googleapis.com/js/core/bridge3.540.0_en.html#goog_800188711
https://imasdk.googleapis.com/js/core/bridge3.540.0_en.html#goog_800188713
https://imasdk.googleapis.com/js/core/bridge3.540.0_en.html#goog_800188714
https://imasdk.googleapis.com/js/core/bridge3.540.0_en.html#goog_800188715
https://imasdk.googleapis.com/js/core/bridge3.540.0_en.html#goog_800188721
Psychedelic posters of the event, now collector's item, named the rock band Byrds, another rock band Loading Zone, and a third band, LDM Spiritual Band, on the bill. The last was described as a group of Indian musicians.
They were the bauls, the folk musicians whom the famous 'manager' Albert Grossman (who had Bob Dylan, Janis Joplin and Peter, Paul and Mary among his clients) had signed in for a tour of the US and a record with the New York-based Elektra, with the record company paying the flight fare.
Purna Das and Luxman Das on the cover of Dylan's 1967 album
After their debut at Fillmore, Grossman's collaborator Thomas G Donovan took them on a cross country drive in his van, stopping for concerts in the cities of Los Angeles and Santa Cruz, both in the western American state of California, then in Arizona and a couple of more states on their way to New York in the east of the country. There, at the Town Hall, they shared the stage with blues legend Paul Butterfield.
By the mid-1960s, Ravi Shankar had bowled over the Western music lovers, generating a great deal of interest in Indian music, especially the raga-based classical. In the British band The Beatles' February 1967 album, 'Sgt Pepper's Lonely Hearts Club Band', George Harrison had used four Indian musicians playing Indian instruments, including the Sitar, in his song "Within You Without You." In the US, folk music revival was at its peak and fusion of various musical forms was gaining popularity. Grossman, who was living in Woodstock, was looking for fresh talent.
Prompted by Beatnik poet Allen Ginsberg to look among the baul singers of Bengal, Grossman and his wife, Sally, visited Kolkata in April 1967. They auditioned two singers – Purna Das and his brother Laxman Das – at the Grand Hotel, and were so moved that he signed them without delay. Purna and Luxman were sons of the late Nabani Das baul, a legendary singer of the genre whom Tagore admired.
Rabindranath Tagore imagined as a baul in a painting by Abanindranath Tagore
In September 1967, the five-member group of Purna Das, Luxman Das, Purna's long term friend Sudhananda Das, and two other old companions Hare Krishna Das and Jiban Krishna Mandal landed in California, ready to appear under the name of LDM Spiritual Band. The naming was curious, initially proposed as Loka Dharma Marashram by a sixth member of the team – Asoke Sarkar alias Asoke Fakir. It was later branded as LDM Spiritual Band to suit America's hippie music atmosphere.
Related Stories
However, Sarkar fell out with the rest after landing in California, and left them to live with Timothy Leary of the psychedelic movement fame. So, others dropped the band name soon after.
The Grossman couple must have been very pleased with these bauls, for they invited them to stay with them at their residence in Bearsville, a hamlet in the town of Woodstock, which will become globally famous another two years later for the Woodstock Music and Art Fair in the summer of 1969.
Bauls in Woodstock
A lot was already cooking in Bearsville in the winter of 1967 when these bauls reached Grossman's residence. They were given accommodation at what has been described by pioneering rock music journalist Al Aronowitz as "in an apartment over a converted barn down the road from Albert Grossman's house." Bob Dylan was a neighbour of the Grossman couple and the members of his backing band, Rick Danko, Garth Hudson and Richard Manuel, had moved into a house called The Big Pink, just outside Woodstock, in February 1967. They had turned the basement of the house into a recording studio where Dylan would practice with them every evening. They would later form their own band, named The Band.
During the chilling November of 1967, Dylan, the members of his backing band and the baul singers bonded over music and marijuana. The bauls had their chhillams with them, which the American musicians apparently liked. They also found keen interest in the simple instruments that the bauls played – khamak, dotara, kartal, jhumur. They discussed music and philosophy.
One day, the member of the would-be group, The Band, tried to jam with the bauls, though unsuccessfully. What happened there comes alive from what Levon Helm, one of the members of The Band, later wrote in his book, 'This Wheel's on Fire: Levon Helm and the Story of the Band.'
"They were real gypsies and real players, happy to get high and sing all night about rivers and goddesses and play their tablas, harmonium, and fiddles… we invited 'em to Big Pink one night. … Charles Lloyd was visiting — I think his 1966 album Forest Flower had just passed the million mark in sales — and he came over with his saxophone. The Bauls wanted to jam, Garth wanted to record, and Rick and I were maybe gonna sit in. So we moved the cushions from the living-room sofa downstairs, and the Bauls sat in a circle so they could hear one another and began to play their Indian soul thing. A minute later, they were already wailing in their own language; in their own world, Bubba. Charles and Rick and I looked at one another and thought, No way. So we got up and let the Bauls play. Hours later, Garth's tape machine was still rolling."
In the words of The Band's guitarist, Robbie Robertson, "They were playing for themselves, they weren't playing for us."
Sometime in 1968, after the bauls had gone back to Calcutta, Garth Hudson played the tape before Aronowitz, who was instantly impressed. "I talked Garth into producing the tape as an album, The Bengali Bauls… At Big Pink, selling it to Buddah (records) with myself as associate producer. I also wrote the liner notes. The album's a collector's item now," Aronowitz wrote in an article later in the 1980s. The recording was on what he described as a 'simple stereo Ampex.'
According to Helms, "Everybody around Woodstock in those days loved the Bauls… They were close to the bone of what music should be all about: ecstatic, unrelenting."
The Albums
By the time the bauls left for Kolkata, around March 1968, they had achieved more than what they could have dreamt of. The appearance of Purna Das and Luxman alongside Dylan on the cover of the latter's December 1967 album, 'John Wesley Harding', generated a great deal of curiosity about Baul songs among America's rock, blues and rock and roll music lovers. Their album, 'Bauls of Bengal', under Elektra's label, was released in end-1967 and was not doing badly in the market.
One side of the record had four songs by Purna Das, 'Ki Diye Pujibo Hari Charono Tomar' – curiously, one that Tagore composed as a baul and gave Nabani to set to tune – 'Boley Koye Manush Ke Ki Sadhu Kora Jay'; 'Manush Bhajo, Manush Pujo' and 'Shesher Diney Shei Jon Biney'. The other side had Hare Krishna Das' 'Tumi Jwaliye Gele Moner Agun Nibhiye Gele Na', Luxman Das' 'Prem Kothati Shunte Bhalo', Sudhananda Das' 'Ebar Jene Shune Namio Sabdhane'. 'Keno Michhe Moro Jal Feley Orey Mon-Jeley' was sung in chorus by Purna, Luxman and Sudhananda.
The Bauls of Bengal album cover
In the Big Pink album, Sudhananda Das sang two songs, 'Joley Nei Machh Jongole, Machh Dhorechi Chhera Kon Jaaley' and 'Dhonyo Ramoni Janambhumi', Luxman Das sang 'Ki Diye Pujibo Hari Charono Tomar', while Hare Krishna Das sang a bhatiyali, 'Thakle Par-ghatate Tumi Parer Naiya'. Purna Das' 9-minute rendition of 'Hari Bolo Moyna Pakhi' was a masterpiece.
By 1969, Baul songs seemed to have gained quite a significant interest in the West, as the London-based Allen & Unwin published a collection of 204 baul songs, translated by Bengali ethnomusicologist and recordist Deben Bhattacharya. The same year, independent filmmaker Howard Alk, a prominent figure of New York counterculture, had left for West Bengal to shoot a documentary on the bauls.
So, when Asoke Fakir assembled another team of baul singers to tour the US, involving Aparna Devi, Prahlad Brahmachari, Gopal Chatterjee, Poritosh Roy and Hena Lalita, journalist Donovan Bess wrote in the Rolling Stone magazine's issue dated March 19, 1970: "The Bauls are moving in from India again, and they've come at a time when America needs them most; for a good many of our younger natives have hair longer than the average Baul's and are wandering in restless, mystic searching disguised as acid-rock."
Amidst the West's growing interest in their lives and music came a third record for Purna Das' group, in 1971, titled 'Indian Street Music: Bauls of Bengal', released by the New York-based Nonesuch Records. It had Hare Krishna's O Gariyal Bhai, Sudhananda's Moner Kotha Bolibar Agey Ankhi Jay Jhore and Luxman Das's Mon Amar Shajo Prokriti on one side, and on other was three by Purna Das – 'Teen Gorbhe Achhe Ek Chhele', 'Chor Porechhe Babur Baganey' and 'Anonde Harinaam Gao'.
Jiban Krishna never sang, he played the tabla and the harmonium alternately in all three albums.
Alk's documentary, named 'Luxman Baul's Movie' and produced by Sally Grossman, was released in the US in 1971.
The people
Purna Das was already the biggest name among baul singers in Bengal. He had moved into Kolkata from their Birbhum residence in the 1960s in search of better opportunities in music. He performed at the World Youth Festival in Helsinki in 1962 and St. Petersburg, Russia, in 1966. But the US trip literally made him world-famous, as he stood apart from the rest. He was easily picked as the best of them.
Baul songs have been recorded and released since the 1910s, sung mostly by urban artistes in the early years and later by actual members of the community, who traditionally live in rural areas. These songs were finding their places among compilations of Bengali or Indian folk music in long-plays. In 1966, Deben Bhattacharya released from France a long-play titled, Chants Religieux Du Bengale, comprising nine songs that he recorded in 1954. One side had four baul songs – three solos by Purna Das Baul, Bhakta Das Bual and Haripada Debnath and one by a group of bauls. The other side had five padavali kirtans.
But the album released from Elektra gave baul music the widest popularity.
In 1971, Purna Das had his first solo long-play released from Hindustan Records in Kolkata, with six songs on each side. The same year, he toured the UK and France, among other places. In the UK, they performed in the Rolling Stones' concert in Hyde Park, London. In Nice, France, they recorded with Mick Jagger at the Rolling Stones' studio. In 1973 he was touring Australia. In 1975, he got his first solo long-play released in the US, titled 'The Bengal Minstrel: Music Of The Bauls', featuring Purna Das' photo on the cover, also from Nonesuch.
Purna Das Baul with Mick Jagger in Nice, France, in 1971. Photo courtesy Purna Das Baul
By that time, Purna's team had changed. During the 1971 tour of Europe, Purna was accompanied by his wife, Manju, elder son, Krishnendu and Jiban Mandal on tabla. The 1973 Australia tour had Manju, Krishndendu, Jiban, Neveen Kayal and Bhakta Das Baul. In the 1975 album from Nonesuch, Purna's accompanies were Manju, younger son Dibyendu, and Naveen Koyal and Jiban Kirhsna Mandal in tabla.
Luxman Das, Sudhananda and Hare Krishna gradually faded from memory.
Sudhananda stayed in his remote Bankura district home. Much later, it appeared that Sudhananda was performing with Purna Das from the 1950s. In 2018, Bengali singer and researcher Moushumi Bhowmik, in her words "struck gold" when she chanced upon a set of recordings of Bengali baul songs in the British Library made by Dutch ethnomusicologists Arnold Bake in Kolkata in 1956.
Suspecting that one of the voices recorded could be of Nabani Das, Bhowmik informed Purna Das about it. Till then, recordings of only two of Nabani's songs were available. Purna then wrote to the British Library, requesting for a copy of it, and got it in Kolkata. Bhowmik found out that the recording was at the Banga Sanskriti Sammelan of 1956.
During an interview with Bhowmik in 2018, the 85-year-old Purna Das recalled that he was present with Nabani, Sudhananda and Purna's elder sister, Radharani, and brother-in-law. From the recording, Purna identified the voices of Nabani, Sudhananda and Radharani. Bhowmik uploaded the entire interview on the website thetravellingarchive.org, an archive of field recordings of songs, stories and other sounds from Bengal. Throughout their conversation, the 1956 recordings of Bake were playing in the background. Whatever can be made out of that 1956 record, Sudhananda had a golden voice, and certainly one beyond average.
A photo of the legendary Nabani Das baul featured on the cover of the 1968 album, Bengali Bauls… At Big Pink
"We were bosom friends. He had a unique rendition, because he had influences of eastern Bengal, as he actually belonged to Chittagong (now in Bangladesh)," Purna Das spoke of him during the interview.
50 years after recording songs in the US, hardly anyone remembers Sudhananda or Hare Krishna in present-day Bengal.
"Sudhananda was a few years older than my father. They have performed together since their young ages. In the later years, he focussed more on baul sadhana (spiritual practice) than musical performances. He is about 93-94 now and lives in a baul ashram in Bankura district," Purna Das' son, Dibyendu, told this writer.
Hare Krishna, who was from Ranaghat in the Nadia district of West Bengal, died some 20 years ago, while Luxman Das died in 2016. Jiban Mandal, who continued to play with Purna for several years, died about four years ago. Purna, at 88, is still giving concerts.