I will be asking my class at the UofO some very strange questions. Many students do not want Bible lessons, yet they want to be moral people and own permission to do the right thing. Belle Burch thought she had the Right Permission when she invaded our City Government. She allowed her historic actions to be filmed. She agreed to be my model, even my nude model. When I learned she rand with an Anarchist Tribe, I canceled our first modeling session. Ashley Hewes suggests I am about to take a hostage and offers to be Belle's bodyguard. She worked for a company that hires out bodyguards. I suspect she carries a gun. My desire to capture Belle's beauty is rendered the most UGLY CIVIC EVENT in the history of any event. Why did this have to be done – to me?
In the movie Zardoz, Consuella tries to murder Zed 'The Monster' but has fallen in love with him. She has a son by him. Did she have two sons? I see the story of Genesis here, and, Cain and Able. In 'The Story of Belle and John 'The Monster' lie the story of Beauty and the Beast. Belle's Tribe had much trouble with my age. Why would their Beauty want to take off her clothes in front of a old man? The Tribe was having a Real Identity Crisis. I wondered if Ashely wanted to – KILL ME – and why? Was she abused by an older man?
My portrait of Belle is almost done! I own the right to finish what I begun!
John 'The Monster'
Ashley Hewes: Mary how long will it be before he starts capturing people?
Ashley Hewes: All of his writings remind me of the beginning of every sick serial killer movie I have ever seen
Ashley Hewes I'm not just talking about the street families in fact lol I am speaking of an entirely different group of people.
Ashley Hewes I understand and respect your thoughts Mary but I also feel that he should not be allowed to feel comfortable in this community. He rates right up there with child molesters for me.
Ashley Hewes I know the laws pretty well and I am more than protected by the people I keep around myself.
Ashley Hewes Alley keep me posted… I am willing to be a body guard and it would be legal [i have a DPSST cert] I am even willing to meet and hang out with ms Burch.
The Invasion of Eugene and Springfield | Rosamond Press
A Case of Male Domination | Rosamond Press
Two men who are believed to have been seen carrying plastic "zip tie" handcuffs during the deadly riot at the US Capitol – suggesting plans to kidnap lawmakers in an attempt to overturn Donald Trump's election defeat – were arrested on Sunday.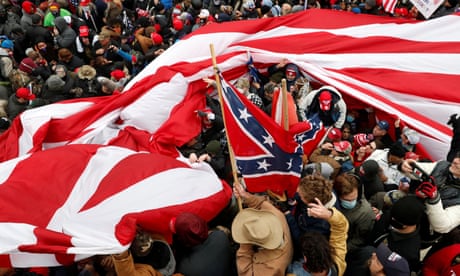 The US Department of Justice announced charges against Larry Rendell Brock of Texas and Eric Gavelek Munchel of Tennessee and said the cases were being prosecuted by the US attorney for the District of Columbia and the counterterrorism section of the DoJ.
Zip-Tie Guy at Capitol Riot Took Handcuffs From Police: Prosecutors (insider.com)
"At one point, MUNCHEL spots plastic handcuffs on a table inside a hallway in the Capitol. MUNCHEL exclaims, 'zipties. I need to get me some of them motherf—ers," and grabs several white plastic handcuffs from on top of a cabinet," the filing says, adding: "As MUNCHEL and [his mother, Lisa Eisenhart,] are attempting to leave, Eisenhart says words to the effect of, 'Don't carry the zip ties, just get 'em out of their hand.'"
As Zed divines the nature of the Vortex and its problems, the Eternals use him to fight their internecine quarrels. Led by Consuella, the Eternals decide to kill Zed and to age Friend. Zed escapes and, aided by May and Friend, absorbs all the Eternals' knowledge, including that of the Vortex's origin, to destroy the Tabernacle. While absorbing their knowledge Zed impregnates May and a few of her followers as he is transformed from a revenge-seeking Exterminator. His subsequent efforts to give the Eternals salvation by bringing them death are in essence acts of mercy. Zed shuts down the Tabernacle, thus disabling the force-fields and perception filters surrounding the vortex, which helps the Exterminators invade the Vortex and kill most of the Eternals—who welcome death as a release from their eternal but boring existence. May and several of her followers do escape the Vortex's destruction, heading out to bear their offspring as enlightened but merely mortal beings among the Brutals.
Zardoz ends in a wordless sequence of images accompanied by the sombre second movement (allegretto) of Beethoven's Seventh Symphony, snatches of which are heard throughout the film. Consuella, having fallen in love with Zed, gives birth to a baby boy within the remains of the giant stone head. In matching green suits, they sit with the boy standing between them, who matures as they age in a series of dissolves. The youth leaves his parents, who take each other's hands and grow very old, eventually decomposing into skeletons and finally vanishing. Nothing remains in the space but painted handprints on the wall and Zed's Webley-Fosbery revolver. (Boorman says in the audio commentary that the handprint in the final close-up is his.)