Rosemary by the Sea
by
Jon Presco
Copyright 2018
Ida John wanted to be her own artist and live her own Bohemian life. This blog is 'The History of the Bohemians. Here are the letters of Ida in a book titled 'The Good Bohemian'.  Her son Sea Lord, Caspar John, was being considered for a Barony. They say he turned it down. But, then they looked at all the Bohemians associated with his father, who was the inspiration for Gully Jimson.
Ida was at the epicenter of Britain's premiere Bohemian scene. She was a mother. My mother gave birth to two Bohemian Artists who hung with the Hippies. So called friends and family really hate the connections I make. They did not like Christine and I getting sober. They wanted to keep us down and dependent on these losers. Special Executor, Sydney Morris, said this to me in our one phone conversation;
"I hear your sister was a real pain in the ass!"
Drew Benton did not attend her mother's funeral, but, was in her home playing video after the funeral. Rosamond was hated by the same people who hate me. Christine Rosamond Benton was my Sister in Alcoholics Anonymous, and drowned on her first sober birthday. At the end of my life, I do not need these people.
Christine's 276 page autobiography was disappeared because I pointed out it belonged to the estate, as did the other biography that Susan Faulkner allegedly began when Christine was alive. Susan said she interviewed my sister. This biography also belongs to my nieces, the Heirs. They were going for a movie, too, the proceeds not going to Shannon and Drew. My autobiography of Christine and I does not, and will not be a part of the Rosamond estate. This is why the Haters of Rosamond went after me and my daughter.
Creative people who have been abused, and who abused drugs and alcohol, as well as sex, are often shame-based people, and thus susceptible to being Blackmailed, either outright, or in the notion we owe everyone that appears normal. How Caspar John handled this, after rising to the height of the British Navy, is of great interest to me. Add to this the creative history of the Benton family, then it is imperative that every fraudulent normal person be exposed – and put out, as far away from this Creative Convergence as you can put them. Send them to Normal Camp, where paid people pretend to care about them. Give them fake medals, and fake Certificates of Sanity. Give them strokes and pats on the head. But in God's name, keep them away from the Bohemians.
Born the second of the five sons of the artist Augustus John (1878–1961) and his first wife, Ida John (née Nettleship),[1] John was raised with his siblings in an undisciplined manner, frequently dressing as ragamuffins, to such an extent that his maternal grandmother attempted to secure and raise them herself.
https://en.wikipedia.org/wiki/Caspar_John
https://www.lrb.co.uk/v39/n13/rosemary-hill/ones-self-washed-drawers
https://www.theguardian.com/books/2017/apr/25/the-good-bohemian-the-letters-of-ida-john-review
John's life is indeed a large, messy, magnificent subject that proved to be irresistible to some of the most gifted novelists of his day—there are characters based on John in Aldous Huxley's "Point Counter Point," D. H. Lawrence's "Aaron's Rod," Joyce Cary's "The Horse's Mouth" and Somerset Maugham's "The Moon and Sixpence," among other works.
https://en.wikipedia.org/wiki/The_Horse%27s_Mouth_(film)
Above is a photo of Rosemary Rosamond with her lover, Howard. He never stopped loving my mother and added photos of her to Ancestry.com He was loyal to her till the end.
Every friend, and every family member has turned on me! My two muses – turned on me! I have spent ten thousand hours on this blog – at least. Then, here come someone who knows me to – tear me down, call me insane, and slime me. For the last two days I have been looking at Melinda, my second girlfriend. Christine did a painting of her. I was going to post the chapter I am writing about relationship, but, now I am afraid I will be ripped off. This blog is a search engine. If you google "Getty" of "Flemming" your are going to see my blogs. Following my Muse and her husband, has bought us to the Genesis of the New Cold War that is essential in any interest in James Bond. Europeans are calling Putin's new missal 'Satan 2'.
Julie Lynch, and Tom Snyder, are hired Ghost Writers, paid by Stacey Pierrot who makes herself an honorary member of my Crazy Family, she showing the world how crazy we are/were. forcing her and the Probate Court to intervene.  Once a week I am will post 'Tom's Corner' and show the real world the evil things he said about a dead famous artist. Anyone who wants to co-author Snyder's approach, will get full credit. Lynch wrote a movie script 'Before The Wave'. She invents a school teacher and claims the reason Rosemary beat on Christine was because she was ignorant and un-educated.
Rosemary joined the Waves, and scored the second highest score on the Naval aptitude test. This is why she was assigned to a spy station in Seattle where Russian communications were intercepted and analyzed. While the Bay of Pigs was going down, my mother said there was talk about going to war with the Soviet Union after the defeat of Japan and Germany.
Rosemary never met my daughter. When she died I did not know she existed. Above is my grandson, who loved to paint. His mother, and her mother were very threatened by this. Why? Because it put Tyler and his mother in my family line. Patrice was saying Heather got all her talent from her. All the evil, the abuse, the darkness, has to come from – me and my mother! These outsiders LINED UP FOR THE MONEY!
The proof is in the pudding. I have not seen, or heard from my grandson in over five years. He was encouraged to be a Thug! Legend has it Christine was forced to hide in the closet and paint and draw by flashlight. He was not encouraged to do what he loves, nor, develop his gifts, because that would put him in line for THE OUTSIDER'S MONEY, thanks to Sydney Morris, whose boss is/was Robert Buck.
I don't see how any ex-friend of mine can accuse me of exposing shit about them, knowing what I have been going through. They don't care that my privacy was. and still is, being invaded every day.
I tried to explain the Brand Name 'Rose' to my daughter and her mother. Heather was born on my mother's birthday, born Rosemary Rosamond. Her great grandmother is Mary Magdalene Rosamond.  Miss Piggy Bank does not read, or know anything about art. She did know I was fighting with Pierrot and all members of my family – and she wasn't. If she line up behind these morons, then she figured she would GET MONEY!
If Tyler becomes an artist, then he has a ready-made biography. He would have credentials – the REAL DEAL!
https://rosamondpress.com/2018/03/17/rose-barons-of-rosemount/
Snyder was hired to author a Fake Recovery Book that I began two years before Christine died a mysterious death. Recovery books are written by people in Recovery. If my book was not oppressed by Morris, then readers would own many Real Details. A reviewer of this Bond series suggested details are omitted in order to get around Copyrights. Is one of the Copyrights – mine?
There have been two British films about the Gettys and their related kin. Ariadne has objected to how her branch of the family has been portrayed. The Muses have been working against us. They have been generous with the parasites.
Jon Presco
Copyright 2018
"I spoke to Ariadne Getty, John Paul Getty III's sister, about the film and what it gets wrong about her famous family.
Getty, whose foundation recently made a $1 million gift to Glaad, told me that she is reluctant to say much about All the Money in the World because it covers such a difficult time in her family's history. "It's pretty hard to speak on because it's our family's personal story, so it's hard to see," she said. "It's very personal to me, and I really don't have that much of a comment."
But when asked if she'd like to clear up any misconceptions perpetuated by the film, she said that it furthers the widespread assumption that her family cares only about money. "I think it's a film that painted our family as only obsessed with wealth," she told T&C. "That's not the way that I raised my children. We weren't raised that way."
https://rosamondpress.com/2018/03/17/ariadne-getty-sues-boyle/
https://www.townandcountrymag.com/society/tradition/a14435787/getty-family-all-the-money-in-the-world/
https://rosamondpress.com/2018/01/28/julie-lynch-lies-for-pierrot/
https://rosamondpress.com/2012/12/16/pierrots-ghost-writer-invents-fake-school-teacher/
Those who complain about the authenticity really miss the point of the series. His actual career is probably lost forever to time and state secrets. This is a marrying of Ian Fleming and James Bond. Quite frankly, I don't know why nobody has made feature movies about a semi-fictionalized Ian Fleming before. It's a great way to do a Bond movie while skirting the copyright. And you can use Fleming's name right up top maybe even 'The Man who would be Bond'.
Stacey Pierrot hired Julie Lynch to author another book about my late sister, Christine Rosamond. Pierrot employs most of the beautiful images Rosamond rendered in her lifetime that my nieces now have the copyright to. Pierrot captured these mages when she captured my nine year old niece, while at the same time rejecting my niece Shannon, who was a 28 year old ADULT when her mother drowned. Drew being a child was employed by Belford and Pierrot as the reason they had to intervene and become Drew's CARETAKER, so she could realize monies from the sale of Rosamond prints. Shannon Rosamond tried to run the gallery, but Garth Benton's attorney made Shannon's attorney out to be dangerous and threatening. Robin Beare refused to meet with him lest Stimic attack her. Shannon told me to be careful.
"The first thing they are going to do is make you out to be insane!"
What's going on? Are we back on the trail?
https://rosamondpress.com/2015/09/02/the-columbia-street-grail/
In the mural 'Lyric Fantasy' John's employs members of his family, including a muse or two. Dorothy McNeill may be the center of attention. Here is Rena as Eurydice. Why is she half naked before the beautiful man playing the lyre?
I heard from no member of my family yesterday. For some reason, they all thought they were Art Experts, and when I disagreed, they fought me. My muses fought me! As a Art Historian, there is nothing I can do – but put them in my Literary Mural – just to render them stationary and well-behaved! I am not going to live forever and am compelled to leave behind a enduring legacy. Nothing has been easy. John managed to do it all. He got his muse and wife in bed with him, and, other women. He sired a hundred children between rendering masterpieces. John was surrounded by people. Like Elizabeth Rosemond Taylor, and her good friend, Baron Rosenberg Rede, Augustus let everyone play. For him art was a group endeavor. The Gypsy Life is about adults playing and dancing together. Hippies did associate with his work.
https://rosamondpress.com/2015/09/18/capturing-the-boho-wild-woman/
http://www.imdb.com/title/tt2647420/
http://rosamond.fineartstudioonline.com/about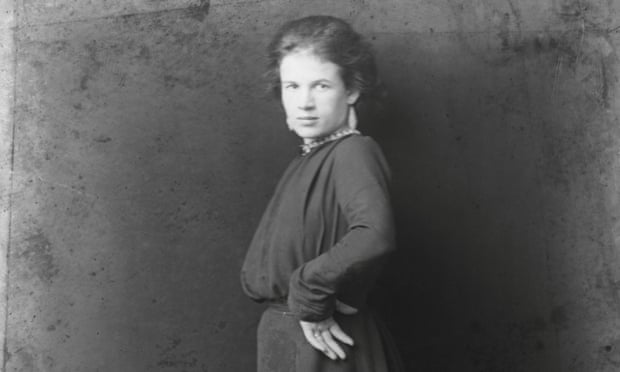 As Virginia Woolf whimsically calculated, the world became modern "on or about December 1910". Sadly, that was too late for Ida John, an artistically gifted and boldly emancipated "New Woman" who died in 1907.
"I must create something," Ida insisted in a letter to one of her female confidantes; all she asked was "a studio and ability to paint for myself". But artistic creativity was still a male prerogative and when a teenage girl of her acquaintance said that she too wanted to paint, Ida could only ironically advise her to "be a man". Ida defied her stuffy family to marry the raffish society portraitist Augustus John, after which her occupation turned out to be breeding. She came to think of herself merely as "a Belly" and thought she had the gooey consistency of a suet pudding. When Gus, as she called him, took up with a mistress named Dorelia, Ida in desperation agreed to cohabit with the minx-like newcomer in an Edwardian seraglio.
Having presented Gus with five children in six years – the total might have been six if she hadn't quietly treated herself to an abortion in the off year – Ida died of a puerperal fever and peritonitis, aged only 30.
THE BEGINNING: Oakland, California
If Christine's parents had embraced her talent, there might be existing works from her childhood, but this was not to be. Fearing that Christine would steal her brother's spotlight as the family artist, Christine's mother, Rosemary, forbade Christine to draw at home. The only time she could express herself was at school or in her closet, by flashlight, when everyone else was asleep. Though we don't have images to prove it, Christine's kindergarten teacher has said that, by age five, Christine was already drawing with adult skill. She can remember Christine's pictures of animals having near perfect detail and perspective.
In addition to oppressing Christine artistically, Rosemary also dominated Christine with physical violence. Trying to support four children with only a high school education and little help from her alcoholic husband, Rosemary was often enraged. She took this rage out on Christine and Christine's earliest known works reflect it. In Teenage Drawing II, her subject is reticent and withdrawn. In Teenage Drawing III, the woman looks shocked and angry.
https://rosamondpress.com/2017/10/22/the-rosemond-art-dynasty/
https://rosamondpress.com/2013/04/14/hollis-the-gettys-and-hollywood/
https://rosamondpress.com/2017/01/13/christopher-steele-james-bond/
https://rosamondpress.com/2016/10/15/the-priory-of-pussy-galore/
https://rosamondpress.com/2016/09/18/my-ex-wife-pynchon/
https://rosamondpress.com/2015/12/26/john-and-the-gypsy-lore-society/
The British Players arrive at the Creative Casino to play for all the marbles.
Sir Ian Easton was the head of College of Defence Studies in Washington where I believe he met Rena. It appears Ian Flemming opposed the entrance of Americans into this unit, and his Bond novels were a coded protest. I am sure he knew about Flemming's feelings, they discussed on a regular basis, especially when the Bond movies came out.  Did Ian marry Rena in hope of employing her in a real spy drama, but, she proved, difficult?
https://en.wikipedia.org/wiki/Royal_College_of_Defence_Studies
I was told in a psychic reading in 1994, that I go each night to 'The Cathedral of the Souls' where I have a reserved seat at a great wooden table. I had a vision of Rena and I getting married in this place that is sacred to the Rosicrucians. Rose Sainte Croix in at the apex of this family tree that keeps Art and literature in a safe place. However, we are running out of members. They are dying off, and no new members qualify. Here is Flemming's sketch of his Bond. He looks like me when I was young. I just found this in an old post.
"Deputy Sheriff Dan Mayland assured me several times that Rena was not attacking my blog in order to get all information about her removed. Dan seemed to go out of his way to assure me Rena wanted me to continue blogging about her. I am completely confused as to why she wants me to write wonderful and intimate things about her eighteen year old self, and, at the same time she demonizes me, takes out a stalking order so Dan will give me the message "Stay away from me!"
Rena said she was overwhelmed with fear most of the day. I think my letter contained too many hidden poetic riddles. She wasn't sure if I was who I say I am, and wanted to study my response? Why did she come back to the States? She had her dream over there?
My mother, Rosemary Rosamond, joined the Navy and scored the second highest I.Q. score in the history of the Waves, and was sent to Seattle to spy on the Russians. Dame Elizabeth Rosemond Taylor is kin to Ian Flemming.
Jon Presco
Copyright 2015
https://rosamondpress.com/2014/02/06/i-am-not-renas-lost-love/
In 1922 a cabinet committee under Winston Churchill, then Secretary of State for the Colonies, recommended the formation of the College.[1] The college was founded in 1927 as the Imperial Defence College and was located at 9 Buckingham Gate until 1939.[1] Its objective at that time was the defence of the Empire.[1] In 1946, following the end of World War II, the college reopened at Seaford House, Belgrave Square and members of the United States forces started attending courses.[1] It was renamed the Royal College of Defence Studies in 1970 and in 2007 the Queen and Prince Philip visited the college.[1]
Anglo-American relations
[
edit
]
The Bond novels also dealt with the question of Anglo-American relations, reflecting the central role of the US in the defence of the West.[187] In the aftermath of the Second World War, tensions surfaced between a British government trying to retain its empire and the American desire for a capitalist new world order, but Fleming did not focus on this directly, instead creating "an impression of the normality of British imperial rule and action".[171] Author and journalist Christopher Hitchens observed that "the central paradox of the classic Bond stories is that, although superficially devoted to the Anglo-American war against communism, they are full of contempt and resentment for America and Americans".[188] Although Fleming was aware of this tension between the two countries, he did not focus on it strongly.[171] Kingsley Amis, in his exploration of Bond in The James Bond Dossier, pointed out that "Leiter, such a nonentity as a piece of characterization … he, the American, takes orders from Bond, the Britisher, and that Bond is constantly doing better than he".[189]
For three of the novels, Goldfinger, Live and Let Die and Dr. No, it is Bond the British agent who has to sort out what turns out to be an American problem,[190] and Black points out that although it is American assets that are under threat in Dr. No, a British agent and a British warship, HMS Narvik, are sent with British soldiers to the island at the end of the novel to settle the matter.[191] Fleming became increasingly jaundiced about America, and his comments in the penultimate novel You Only Live Twice reflect this;[192] Bond's responses to Tanaka's comments reflect the declining relationship between Britain and America—in sharp contrast to the warm, co-operative relationship between Bond and Leiter in the earlier books.[161]
Dame Celia Elizabeth Johnson DBE (18 December 1908 – 26 April 1982) was an English actress.[1]
She began her stage acting career in 1928, and subsequently achieved success in West End and Broadway productions. She also appeared in several films, including the romantic drama Brief Encounter (1945), for which she received a nomination for the Academy Award for Best Actress. She was nominated for BAFTA Awards on five occasions, and won twice, for her work in the film The Prime of Miss Jean Brodie (1969), and for the television production Mrs. Palfrey at the Claremont, a BBC Play for Today broadcast in 1973.
Much of her later work was for television, and she continued performing in theatre for the rest of her life. She suffered a stroke and died soon after at the age of 73.
Evelyn Rose was the daughter of George Alfred Sainte Croix Rose (1854-1926), a Berkshire Justice of the Peace and militia officer, by his marriage in 1880 to Beatrice Quain, the daughter of Sir Richard Quain. On 15 February 1906 she married Valentine Fleming (1882–1917),[2] and by that marriage was the mother of four sons: Peter Fleming, Ian Fleming – the novelist who wrote the James Bond books, Richard Fleming and Michael Fleming. She was known for her flamboyant beauty.
After her husband's death in action in the Great War in May 1917, Evelyn Fleming inherited his large estate in trust, making her very wealthy. However, the conditions of the money in trust transferred it to others should she ever re-marry. She became the mistress of painter Augustus John, with whom she had a daughter, the cellist Amaryllis Fleming.
She died only two weeks before the death of her son Ian on 12 August 1964.[3]
In 1942 Fleming formed a unit of commandos, known as No. 30 Commando or 30 Assault Unit (30AU), composed of specialist intelligence troops.[38] 30AU's job was to be near the front line of an advance—sometimes in front of it—to seize enemy documents from previously targeted headquarters.[39] The unit was based on a German group headed by Otto Skorzeny, who had undertaken similar activities in the Battle of Crete in May 1941.[40] The German unit was thought by Fleming to be "one of the most outstanding innovations in German intelligence".[41]
Fleming did not fight in the field with the unit, but selected targets and directed operations from the rear.[40] On its formation the unit was only thirty strong, but it grew to five times that size.[41] The unit was filled with men from other commando units, and trained in unarmed combat, safe-cracking and lock-picking at the SOE facilities.[40] In late 1942 Captain (later Rear-Admiral) Edmund Rushbrooke replaced Godfrey as head of the Naval Intelligence Division, and Fleming's influence in the organisation declined, although he retained control over 30AU.[1] Fleming was unpopular with the unit's members,[41] who disliked his referring to them as his "Red Indians".[42
https://en.wikipedia.org/wiki/Ian_Fleming
https://rosamondpress.com/2015/12/24/ian-easton/
https://rosamondpress.com/2015/12/24/ian-easton/
https://rosamondpress.com/2013/07/21/irene-rena-victoria-easton/
After meeting Belle Burch for the first time at Ken Kesey Square I did a three-minute sketch of her while looking at the video I made. Belle has a sculpted face that artists love to draw. I already compared her to Botticelli, and then Leonardo. Alas, I placed Belle's face in the family of  Augustus John who I was compared to when young. His muse was Dorelia McNeil who dressed in Javanese clothing and brought this foreign lifestyle to England. Belle's mother, Catherine Vandertuin, introduced Javanese Gamelan to Eugene.
Talitha Pol married John Paul Getty, Her father was Willem Jilts Pol, a painter who subsequently married Poppet John daughter of the painter. Tlaitha is related to Peter and Ian Fleming, and my kin, Elizabeth Rosemond Taylor, who descends from the Dutch families of Rover and Rosemondt. We are looking at a modern-day Dutch Bohemian Renaissance!
Ian Fleming's novels generated more money from his books made into movies than Dan Brown, and was a real spy working with real codes.
http://metro.co.uk/2011/04/10/james-bond-author-ian-fleming-most-successful-british-crime-writer-650485/
Note how Garth Benton's mural blends with Talitha's shoot at the Getty mansion, where this photo of the world famous artist 'Rosamond' was taken.
Talitha was a Libra, a Bohemian Venus and lover to famous Rock Stars. She was a wild Bohemian woman, and is in my Family Tree.
Jon Presco
Copyright 2015
Here is the 'Soul of the Rose'.
Evelyn St. Croix Fleming, born Evelyn Beatrice St. Croix Rose, in Kensington, London, known as Eve Fleming (1885 – 27 July 1964),[1] was an English socialite.
Evelyn Rose was the daughter of George Alfred Sainte Croix Rose (1854-1926), a Berkshire Justice of the Peace and militia officer, by his marriage in 1880 to Beatrice Quain, the daughter of Sir Richard Quain. On 15 February 1906 she married Valentine Fleming (1882–1917),[2] and by that marriage was the mother of four sons: Peter Fleming, Ian Fleming – the novelist who wrote the James Bond books, Richard Fleming and Michael Fleming. She was known for her flamboyant beauty.
After her husband's death in action in the Great War in May 1917, Evelyn Fleming inherited his large estate in trust, making her very wealthy. However, the conditions of the money in trust transferred it to others should she ever re-marry. She became the mistress of painter Augustus John, with whom she had a daughter, the cellist Amaryllis Fleming.
She died only two weeks before the death of her son Ian on 12 August 1964.[3]
Dorothy "Dorelia" McNeil (1881–1969), who was a fashion icon in the early years of the 20th century. By Ian Fleming's widowed mother, Evelyn St. Croix Fleming née Rose, Augustus John had a daughter and Talitha's aunt, Amaryllis Fleming (1925–1999), who became a noted cellist.
https://rosamondpress.com/2015/09/16/41190/
Eugene lost one of its most creative artists last week. Cancer stole Catherine Vandertuin from us when she was far too young. In her too-short time here, Vandertuin, the founder and artistic director of Eugene Chamber Theatre, applied enormous energy, creativity and collaboration to the innovative theater/music productions of Dust and Dreams, Antigone, The Descent of Innana and Ice Cure, the last adapted from an original manuscript. She also collaborated in various puppet and mask theater productions. Her vision was to create multi-disciplinary works that explored themes of balance and wholeness. Catherine brought Javanese gamelan music to Eugene in 1992 with the founding of Gamelan Nuju Laras, well known for accompanying labyrinth walks created by her partner, Jeff Burch. Although her theater work and family obligations eventually forced her to give up the gamelan, Catherine's contribution continues in Nuju Laras's successor, Gamelan Sari Pandhawa, and the 90-piece Javanese gamelan Gamelan Kyai Tunjung Mulya, whose construction she commissioned and supervised. Gamelan Kyai Tunjung Mulya was ultimately donated to the UO where it is used to teach UO students and other community members. Through her teaching at LCC, collaborations with other community artists, and irrepressibly creative spirit, Catherine made Eugene a much more artistically vital place, and her legacy will live on in the audiences she touched and the artists she taught and inspired.
http://www.geni.com/people/Ian-Fleming/6000000011071696374
Christopher Wilding, 55, works as a photographer and film editor. He famously married oil heiress Aileen Getty in 1981. Before their wedding, Taylor threw a star-studded party for the couple, hosting Sissy Spacek, Carol Burnett, Dudley Moore and more of her A-list friends at the home of home of Aileen's divorced mother, Gail Harris Getty.
http://www.mfa.org/exhibitions/leonardo-da-vinci-and-the-idea-of-beauty
In an intimate exhibition featuring master drawings by Leonardo da Vinci and Michelangelo, the star is a study of an angel that the art historian Sir Kenneth Clark called "the most beautiful…in the world."
 Talitha Getty (18 October 1940 – 14 July 1971) was an actress of Dutch extraction, born in the former Dutch East Indies, who was regarded as a style icon of the late 1960s. She lived much of her adult life in Britain and, in her final years, was closely associated with the Moroccan city of Marrakesh. Her husband was the oil heir and subsequent philanthropist John Paul Getty, Jr.
Talitha Dina Pol was born in Java, then part of the Dutch East Indies (now Indonesia). Her father was Willem Jilts Pol (1905–88), a painter who subsequently married Poppet John (1912–97), daughter of the painter Augustus John (1878–1961), a pivotal figure in the world of "Bohemian" culture and fashion. She was thus the step -granddaughter of both Augustus John and his muse and second wife, Dorothy "Dorelia" McNeil (1881–1969), who was a fashion icon in the early years of the 20th century. By Ian Fleming's widowed mother, Evelyn Ste Croix Fleming née Rose, Augustus John had a daughter and Talitha's aunt, Amaryllis Fleming (1925–1999), who became a noted cellist.
Pol spent her early years, during the Second World War, with her mother, born Arnoldine Adriana Mees, in a Japanese prison camp. Her father was interned in a separate camp and her parents went their own ways after the war, Pol moving to Britain with her mother, who died in 1948.[1]
Pol studied at the Royal Academy of Dramatic Art (RADA) in London. Writer and journalist Jonathan Meades, who was at RADA several years later, recalled that, after first coming to London in 1964, he saw Pol with her stepmother at Seal House, Holland Park (home of Poppet John's sister, Vivien). Meades thought her "the most beautiful young woman I had ever seen … I gaped, unable to dissemble my amazement".[2] In 1988, a former Labour Member of the British Parliament Woodrow, Lord Wyatt recalled, with reference to the "success with women" of Anthony, Lord Lambton, former Conservative Government Minister, that
…there was that Talitha Pol who was very pretty and had a little starlet job in Yugoslavia; and he went and stayed at the hotel and sent her huge bunches of flowers about every two hours and showered her with presents.[3]
Another to come under Pol's spell was the dancer Rudolf Nureyev, who first met her at a party in 1965. According to Nureyev's biographer, Julie Kavanagh, the two were in thrall to each other, to the extent that Nureyev "had never felt so erotically stirred by a woman" and told several friends that he wished to marry Pol.[4] In the event, Nureyev was unable to attend a dinner party given by Claus von Bülow, at which he and Pol were to have been seated next to each other, and so Bülow invited instead John Paul Getty, son of his employer, the oil tycoon Paul Getty. Pol and Getty Jr forged a relationship that led to their marriage in 1966.
Swinging sixties: marriage to John Paul Getty
[
edit
]
Pol became the second wife of John Paul Getty, Jr. on 10 December 1966. She was married in a white mini-skirt, trimmed with mink.[5] The Gettys became part of "Swinging" London's fashionable scene, becoming friends with, among others, singers Mick Jagger of the Rolling Stones and his girl-friend Marianne Faithfull. Faithfull has recounted her apprehension, through "ingrained agoraphobia", about an invitation to spend five weeks with the Gettys in Morocco ("but for Mick this is an essential part of his life") and how, after splitting from Jagger, she took up with Talitha Getty's lover, Count Jean de Breteuil, a young French aristocrat (1949–1971). Breteuil supplied drugs to rock stars such as Jim Morrison of The Doors, Keith Richards, and Marianne Faithfull, who wrote that Breteuil "saw himself as dealer to the stars"[6][7][8] and has claimed that he delivered the drugs that accidentally killed Morrison[9] less than two weeks before Talitha's own death in 1971. For his part, Richards recalled that John Paul and Talitha Getty "had the best and finest opium".[10]
Print designer Celia Birtwell, who married designer Ossie Clark, recalled Talitha Getty as one of a number of "beautiful people" who crossed her threshold in the late 1960s, while couturier Yves Saint Laurent likened the Gettys to the title of a 1922 novel by F Scott Fitzgerald as "beautiful and damned".[11]
John Paul Getty, who has been described as "a swinging playboy who drove fast cars, drank heavily, experimented with drugs and squired raunchy starlets",[12] eschewed the family business, Getty Oil, during this period, much to the chagrin of his father. However, in later years, he became a philanthropist and (as a US citizen) received an honorary British knighthood in 1986. His luxury yacht, built in 1927 and renovated in 1994, was the MY Talitha G.
In July 1968, the Gettys had a son, Tara Gabriel Gramophone Galaxy,[13] who became a noted ecological conservationist in Africa, dropped his third and fourth forenames, and took Irish citizenship in 1999. He and his wife Jessica (a chalet maid he met in Verbier) had three children, including a daughter named Talitha.[14]
Marrakesh
[
edit
]
Talitha Getty is probably best remembered for an iconic photograph taken on a roof-top in Marrakesh, Morocco in January 1969 by Patrick Lichfield (1939–2005).[15] With her hooded husband in the background, this image (now part of the collection of the National Portrait Gallery in London) portrayed her in a slightly anxious, crouching pose, wearing a multi-coloured kaftan, white harem pants and white and cream boots.
The look seemed stylishly to typify the hippie fashion of the time and became a model over the years for what, more recently, has been referred to variously as "hippie chic", "boho-chic" and even "Talitha Getty chic".[16] Although, in her lifetime, Talitha Getty, who was only thirty when she died, was not much known to a wider public, fashion gurus of the late 20th and early 21st centuries have often written of her and Marrakesh (a major destination for hippies in the late 1960s, as illustrated by the 1969 song, "Marrakesh Express" by Crosby, Stills, Nash and Young) as virtually synonymous.
Film career
[
edit
]
As an actress, Pol appeared in several films, including Village of Daughters (1962) (as a daughter, Gioia Spartaco); an Edgar Wallace mystery, We Shall See (1964) (as Jirina); The System (1964) (as Helga); Return from the Ashes (1965) (as Claudine, alongside Maximilian Schell, Ingrid Thulin and Samantha Eggar); and Barbarella (1968), a sexually charged science-fiction fantasy starring Jane Fonda, in which she had the minor uncredited role of a girl smoking a pipe.
Talitha Getty died of a heroin overdose in Rome, Italy on 14 July 1971[17] while attempting to patch up her marriage.[14] She died within the same twelve-month period as Jimi Hendrix, Janis Joplin, Edie Sedgwick and, as noted, Jim Morrison, other cultural icons of the 1960s.[18]
His wife's death marked the end of John Paul Getty's period of hedonism and its circumstances initially drove him to ground in England. He remained reclusive for several years, being described by the critic Kenneth Tynan as the "Hermit Millionaire".[19] His rehabilitation was assisted by a growing passion for cricket, which was nurtured by, among others, Mick Jagger and a former England captain and future MCC President, Gubby Allen, whom he met in the London Clinic during a long period of illness.[20][21] In 1985, when Getty was receiving extended treatment for phlebitis, a Sunday Times journalist reported "an almost visible pain" in his life and that he still mourned Talitha. Getty remarked that "the pain does not evaporate".[22 
http://www2.hm.com/en_cn/life/culture/the-hitlist/boho-style-icons.html
https://rosamondpress.com/2015/05/02/capturing-the-lone-monterey-cypress/
https://rosamondpress.com/2014/12/16/garth-sues-the-gettys/
https://rosamondpress.com/2013/11/25/the-taylor-getty-and-rosamond-children/
http://www.geni.com/people/Poppet-John/6000000011071038000
http://www.geni.com/people/Evelyn-Beatrice-Saint-Croix-Rose/6000000011071240449
Esmond Cecil Harmsworth, 2nd Viscount Rothermere (29 May 1898 – 12 July 1978) was a British Conservative politician and press magnate.
Early life
[
edit
]
Harmsworth was the son of Harold Harmsworth, 1st Viscount Rothermere, who had founded the Daily Mail in partnership with his brother Alfred Harmsworth, 1st Viscount Northcliffe. He was educated at Eton College and commissioned into the Royal Marine Artillery in World War I. His two older brothers were both killed in action. Esmond served as Aide-de-Camp to the Prime Minister at the Paris Peace Conference. In 1919, he was elected as a Unionist Member of Parliament for the Isle of Thanet, one of the youngest MPs ever. He served until 1929.
Press career
[
edit
]
After 1922, the Daily Mail and General Trust company was created to control the newspapers that Lord Rothermere retained after Lord Northcliffe's death (The Times, for example, was sold). As his father dabbled in association with the Nazis and a flirtation with becoming King of Hungary, it fell to Harmsworth to manage the businesses. He was the chairman of Associated Newspapers from 1932 to 1971, after which he assumed the titles of President and Director of Group Finance, and chairman of Daily Mail & General Trust Ltd, the parent company, from 1938 until his death.
Harmsworth ran the businesses with sufficient skill that they remain firmly under family control today, majority ownership being voted by his grandson, the 4th Viscount Rothermere, and a significant minority by Vyvyan Harmsworth, the 2nd Viscount's son by his third marriage. Never as flamboyant as his father or his son, he wielded his power on Fleet Street alongside other press lords whose families have all relinquished control of their holdings today.
Harmsworth also had a significant impact on the development of Memorial University of Newfoundland (the family has had a long-standing interest in Newfoundland, having built a paper mill in Grand Falls before the outbreak of the first world war). The University's first residence in Paton College, known as Rothermere House, is named after the Viscount. Harmsworth was the first Chancellor of Memorial University and the benefactor who provided the funds to construct Rothermere House.
Personal life
[
edit
]
Lord Rothermere succeeded his father in the viscountcy in 1940. He married three times and had four children:.[1] His first marriage was to Margaret Hunam Redhead, daughter of William Lancelot Redhead, on 12 January 1920 (divorced 1938). They had three children:
He married, secondly, Ann Geraldine Mary Charteris, widow of Shane Edward Robert O'Neill, 3rd Baron O'Neill, who was killed in action in 1944 at Italy. She also was the daughter of Captain Hon. Guy Lawrence Charteris and Frances Lucy Tennant and granddaughter of Hugo Richard Charteris, 11th Earl of Wemyss, on 28 June 1945 (divorced 1952). Ann Charteris then married the writer Ian Fleming in 1952.[2]
Lord Rothermere married, thirdly, Mary Murchison, daughter of Kenneth Murchison, on 28 March 1966, by whom he had a second son Esmond Vyvyan. Lord Rothermere died on 12 July 1978, aged 80, and was succeeded by his son, Vere Harmsworth.