Joshua Abate, Micah Coomer, and Dodge Dale HellonenFrom United States District CourtCNN —
Three active-duty Marines who work in intelligence – one of whom allegedly espoused support for a second civil war – were arrested this week for breaching the US Capitol building with a mob of Trump supporters on January 6, 2021.
On CNN, at 10:20 A.M. I watched a video on the schism of the Orthodox church. Karill was mentioned. Germany is balking at sending Leopard tanks. Four Marines were arrested for invading our Capital. I had a vision of men around Rena, wearing the same hat. Harry and Megan descend from German Monarchs, and are kin to Emperor Nicholas. I a looking at the Stuart connection to the College of William and Mary. .The West is a German World. Send in the Leopards!
John
https://www.npr.org/2023/01/21/1150565969/jan-6-capitol-attack-marines-charged
https://www.cnn.com/2023/01/20/politics/marines-us-capitol-riot-arrest/index.html

Poland could send Leopard tanks to Ukraine without German approval
Polish prime minister says key issue is to get military aid to Ukraine urgently, as US unveils fresh $2.5bn aid package including fighting vehicles but not tanks
Dan SabbaghThu 19 Jan 2023 19.17 EST
The Polish prime minister has said his country would be willing to send Leopard 2 tanks to Ukraine without securing Germany's approval if Berlin does not agree to their re-export at Friday's meeting of western defence ministers at Ramstein airbase.
Mateusz Morawiecki said in a radio interview on Thursday that "consent was of secondary importance" when it came to German-made tanks, because the key issue was to get military aid to Ukraine urgently.
"We will either obtain this consent quickly, or we will do it ourselves," Morawiecki added, heaping further pressure on Berlin to allow German made Leopard 2s to be sent to Ukraine in preparation for a spring offensive.
https://imasdk.googleapis.com/js/core/bridge3.552.0_en.html#goog_1954294759
https://imasdk.googleapis.com/js/core/bridge3.552.0_en.html#goog_694771406
His comments came as the US Defense Department formally announced new military assistance for Ukraine valued at up to $2.5bn, including armoured vehicles and support for Ukraine's air defence. The aid includes 59 Bradley fighting vehicles and 90 Stryker armoured personnel carriers, but not Abrams tanks.
Poland, along with Finland, has said it wants to give 14 Leopard 2 tanks to Ukraine, which would normally require German approval, but it is one of a number of countries trying to force the pace at a time when Berlin is still negotiating.
Arvydas Anusauskas, Lithuania's defence minister, said others could follow suit at the Ramstein meeting on Friday. "Some of the countries will definitely send Leopard tanks to Ukraine, that is for sure," he said.
Lloyd Austin, the US defence secretary, met his newly appointed German counterpart, Boris Pistorius, in Berlin on Thursday, but neither mentioned the Leopard standoff in brief commentsbefore their meeting.
Previously, German officials signalled Berlin was willing to break the logjam if the US would also agree to send over some of its own Abrams tanks to Ukraine. But the US said on Wednesday it did not want to do that, because the Abrams, which has a jet turbine engine, is fuel inefficient and so requires complex logistics support.
Colin Kahl, the US undersecretary of defence for policy, said: "The Abrams tank is a very complicated piece of equipment. It's expensive, it's hard to train on, it has a jet engine – I think it's about three gallons to the mile with jet fuel. It is not the easiest system to maintain."
Ukraine's president, Volodymyr Zelenskiy, said for the second time in two days there was little time to be wasted wrestling with decisions. Speaking by video link at a special event at the Davos gathering of the global elite, he said: "This is not a cinema where you wait for the film to start."
Former Russian president Dmitry Medvedev, however, warned that if Russia was to be defeated in a conventional war in Ukraine, it could lead to nuclear war. "The defeat of a nuclear power in a conventional war may trigger a nuclear war," he wrote, adding: "Nuclear powers have never lost major conflicts on which their fate depends."
Few believe such rhetoric should be taken at face value, Russian nuclear messaging is usually designed to intimidate or provoke anxiety in the west just as leaders weigh up how much military aid to provide to Ukraine this week. But there was little sign of hesitation among many western nations, putting the focus squarely on Germany.
Britain, which has already said it will supply 14 of its own Challenger 2 tanks, said it would provide an extra 600 Brimstone anti-tank missiles, at a pre-meeting of nine countries in Estonia. "We're in it for the long haul," said Ben Wallace, the UK defence secretary.
The grouping, which includes Poland and the Baltic states as well as Britain, released a joint pledge declaring: "We commit to collectively pursuing delivery of an unprecedented set of donations including main battle tanks, heavy artillery, air defence, ammunition, and infantry fighting vehicles to Ukraine's defence."
Estonia announced a military aid package worth €113m and said the total value of its support was more than 1% of its GDP in the period since the war began. Sweden said it would donate 50 Type 90 infantry fighting vehicles and Archer artillery. Denmark announced it will donate 19 French-made Caesar howitzers.
France, too, hinted it might consider sending its Leclerc tanks to Ukraine as part of an arrangement with Germany. "The subject is complicated and hasn't been settled yet in Paris. But we are thinking about it," a French official told Politico. It could be discussed at a joint Franco-German cabinet on Sunday, they suggested.
You've read 10 articles in the last year
Article counton
The year is 2033. Elon Musk is no longer one of the richest people in the world, having haemorrhaged away his fortune trying to make Twitter profitable. Which, alas, hasn't worked out too well: only 420 people are left on the platform. Everyone else was banned for not laughing at Musk's increasingly desperate jokes.
In other news, Pete Davidson is now dating Martha Stewart. Donald Trump is still threatening to run for president. And British tabloids are still churning out 100 articles a day about whether Meghan Markle eating lunch is an outrageous snub to the royal family.
Obviously I have no idea what the world is going to look like in a decade. But here's one prediction I feel very confident making: without a free and fearless press the future will be bleak. Without independent journalism, democracy is doomed. Without journalists who hold power to account, the future will be entirely shaped by the whims and wants of the 1%.
A lot of the 1% are not big fans of the Guardian, by the way. Donald Trump once praised a Montana congressman who body-slammed a Guardian reporter. Musk, meanwhile, has described the Guardian, as "the most insufferable newspaper on planet Earth." I'm not sure there is any greater compliment.
I am proud to write for the Guardian. But ethics can be expensive. Not having a paywall means that the Guardian has to regularly ask our readers to chip in. If you are able, please do consider supporting us. Only with your help can we continue to get on Elon Musk's nerves.
Posted on July 24, 2021 by Royal Rosamond Press
I am now FULLY with my uncontaminated ROSE FAMILY DNA -once more -and thus I am a True History Seer and Maker. Our True President mocked the Evangelical Lunes of King Trump whose plan is to do to Biden what they claim the Democrats did to David-Trump using the COVID-19 CRISIS to get The King removed from office in a Democratic Vote. If a million Americans die – FOR JESUS – then Trump will be reelected! Screw all Christian Nazis!
Raising Katie Easton From The Prairie | Rosamond Press
My Fashion Show of The Lunes – is pure prophecy, as is my High Noon Passion Art Festival in Bozeman inspired by Deputy Dan Mayland giving me a call saying I was not welcome in Montana. Yesterday I read NO Californians are welcome in Montana – and are being harassed!
I want Rena to change her Redneck Ways and organize a Passion-Fashion Show. How about a Fashion-Off…where young Christian Beauties Compete with Bohemian Beauties? Kitty Spencer married a Fashion Billionaire. If I get a contract with Netflix I want my series to start with a passionate fashion face-off.
Princess Diana's niece Lady Kitty Spencer's celebrity friends arrive in Italy for surprise wedding | HELLO! (hellomagazine.com)
The Montana Rose Mountain | Rosamond Press
There was no Nazareth or Nazarene. Jesus was a Nazarite King. I have found THE PASSAGE that unlocks the Riddle of the Age. I will write it out in the dust at the height of festival. I have made Rena famous. I have put her portrait in the company of the Spencer-Churchill Family, and the Sons of England's Rose. I have – persevered!
John 'The Nazarite Son of Jesus'
"Jesus the Nazarene, King of the Jews"
Matthew 2:23 says about Jesus, "He went and lived in a town called Nazareth. So was fulfilled what was said through the prophets, that he would be called a Nazarene." Where is this prophecy in the Old Testament?
Joe Biden Says GOP Lawmakers Have Finally 'Seen the Lord,' Embraced COVID Vaccines (msn.com)
President Joe Biden said many GOP lawmakers have finally "seen the Lord" and begun promoting COVID-19 vaccinations for all Americans, while declaring that the U.S. now faces a "pandemic of the unvaccinated."
Californians are arriving in Montana in droves. But they're not welcome. (sfgate.com)
The Passion-Fashion Show will begin with this soundtrack.
(37) Passion: Music For The Last Temptation Of Christ – YouTube
(37) Dance ceremony at Shembe gathering – YouTube
Bad Muse at Bunkerville | Rosamond Press
The Three Percenter of Oregon | Rosamond Press
Deputy Dan and The Janitor | Rosamond Press
Jesus, King of the Jews – Wikipedia
Californians are arriving in Montana in droves. But they're not welcome.
Tessa McLean, SFGATEJuly 22, 2021Updated: July 22, 2021 11:46 a.m.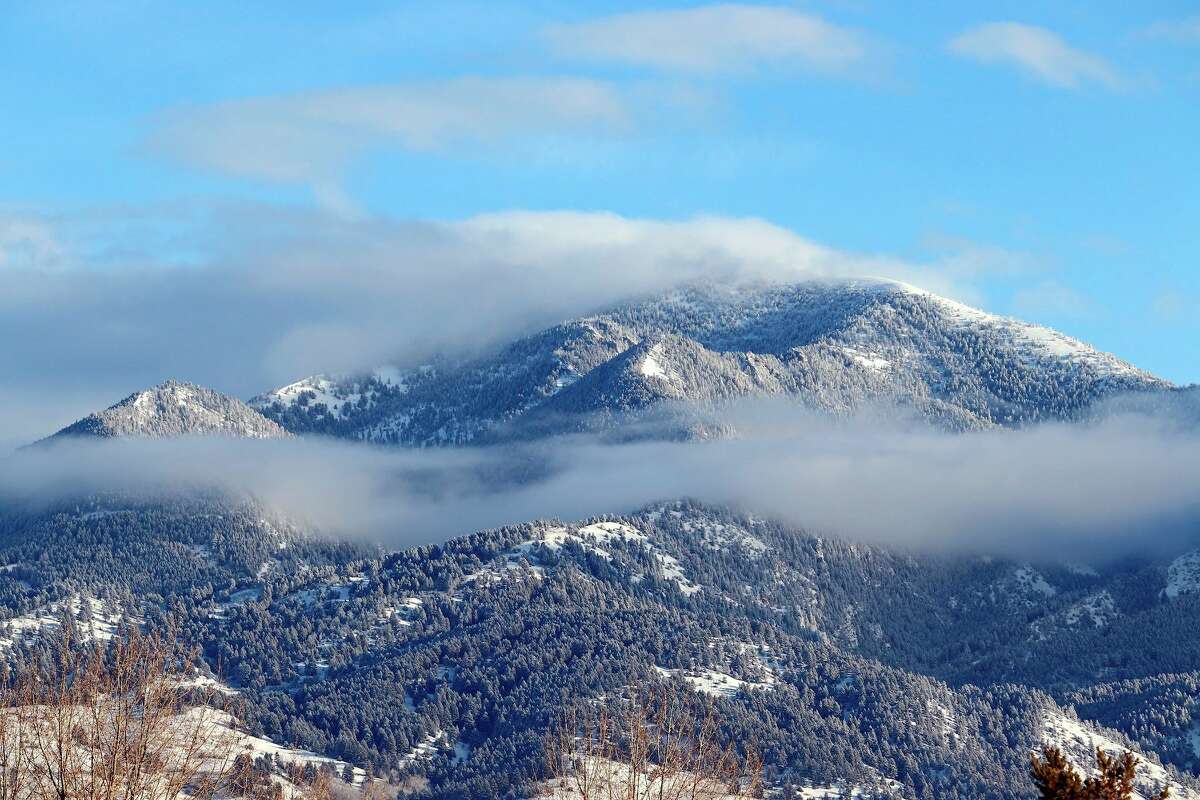 Sasha Vermel had been sewing face masks locked down in her Oakland home for months during the pandemic when her hands gave out. She realized she couldn't even open a door anymore.
It was the last straw. She'd been out of work as a designer and seamstress since COVID-19 hit, she'd been home-schooling two kids for months and the 2020 wildfire season had been relentless. She went to her husband and asked if he wanted to fly to Missoula, Montana for the weekend and look at houses.
But even though they'd found a great home, the real-estate transaction felt contentious and difficult — until the seller found out that Vermel "wasn't really from California." The median home price in Missoula has increased 20.5% in the past year, and according to a study conducted by MSU Billings, 75% of real estate agents surveyed saw interested buyers from California.
Many native Montana residents aren't happy with the amount of out-of-state residents coming in and snapping up homes, and they're not shy about saying so. Vermel says a friend was harassed at a gas station when she was filling up her car with California plates; Vermel's dad, who lives in town, has had to defend her right to move back to the state.
Still, this has happened before, Vermel pointed out. She remembers growing up and seeing anti-California bumper stickers in the late 1980s. She refuses to get discouraged. "This isn't new. It's the same old pattern," she said.
Lauren Craigie and her boyfriend, who moved to Bozeman in April 2020 and both work in tech, don't say they moved from California when people ask. They mention the states where they grew up — Connecticut and Ohio respectively — and they changed their licenses right away. "Part of me is annoyed that [locals] even care. Why are they special for just being born here? Because I've lived in so many different places, I don't feel like a Californian. That was just part of my life," Craigie said. "I think I'm still navigating the best way to handle that conversation."
The couple had already planned to move from SoMa to Bozeman when the pandemic hit, hoping to take advantage of the city's proximity to outdoor activities and lower cost of living. While they love the city, they said the transition wasn't ideal, since it was hard to meet people during the pandemic. They wish they'd bought a house right away, instead of signing a lease to rent. In Bozeman, the median sales price of a home has increased 25%, and just a few months ago, they put an offer on a house, only to be immediately outbid by a cash offer. They have now decided to just wait it out another year.
"There's a ton of anti-California sentiment in the area, especially from the all-cash buyers coming in…I do feel awful that if I do buy a home I'm taking it from like a teacher or a firefighter and some people can't afford to live here anymore," Craigie said. "I feel like I'm contributing to the problem, but I kind of felt that way in San Francisco too."
While cost of living is typically a big driver for those leaving the Bay Area, Matthew Cooper wanted to move to a state with more right-leaning politics that matched his own. He's a truck driver that lives in Sonoma County and doesn't have much faith in where the country is headed. He wanted to find somewhere rural to live — he also considered Idaho — and learn to "live off the land."
He's already purchased 21 acres outside Helena, but he's waiting to sell his Sonoma home until he figures out his work situation in Montana. In the meantime, he's taken his family to visit, and they're all excited about the move.
Cooper says that he's also encountered people that are hostile toward another Californian moving in, but he deflects the conversation immediately. "I say yes, I'm from 'Commiefornia,' but don't worry, I'm not bringing any of that crap up here. I'm escaping it. Then everything is fine. There is a lot of opposition to people bringing the politics from here to there."
For Cooper, who has lived in Sonoma County most of his life, the only thing he'll miss about Sonoma is the weather.
Former Marin county resident Megan Hansen moved to Bozeman, MT without having ever visited. Her interactions with locals have been mostly positive, she says. "When someone asks, you're almost apologetic when you say you're from California," Hansen said. "…I do hope that the Californians coming here are figuring out how we can give back."
Even in 2019, Carolyne Calvin, a realtor with Keller Williams Montana Realty, said 85% of her buyers were from out of state. Just in 2021 so far, Calvin said the market in and around Bozeman has been so frantic, she's sold at least 12 homes sight unseen. Those moving from places like Texas, Seattle and the Bay Area know how hot the housing market is, and they don't have time to come into town every time they want to see a property. She said that while it's good for business and those that want to sell their home, she feels badly for local buyers that are getting priced out of the immediate market and have to go out to outlying areas.
As with most moves, there are trade offs for those migrating from the Bay Area. Vermel said she misses great restaurants, particularly Mexican food. But she loves that there are dozens of kids on her street the same age as her children and she doesn't have to worry about them exploring the neighborhood on their own. What she misses most is the diversity in the Bay Area — the state of Montana is 88% white.
Lance Trebesch, CEO of Eventgroove, said diversity seems like it's actually gotten slightly better since he moved to Bozeman 17 years ago from the Bay Area, but he believes the city and state still have a long way to go. Hopefully, the growing tech community, coupled with an emerging remote workforce, should help.
"People have figured out what a great place this is," he said. "The level of outdoor activities is top notch. There's an emerging tech cluster. The schools are excellent…it's not perfect, but why not live in a place like this?"
Rena Victoria's return in a more fleshy form (ink and paper) is equivalent to Eve returning to Adam in Paradise. A New Genesis is under way, as I own four pages of divine suggestions worthy of the Sistine chapel, such as this one;
"I see you are quite left-leaning. Please do not, in your urban world, be too hard on cattle producers and red-neck women. We are human too!"
Perhaps this is not a commandment from the omnipotent pedagogy, but, it is a wished for course correction that points the prow of my ship towards a more feminine, thus peaceful star. If I don't want the source of my inspiration flow, to be cut-off, I will do my best to write the most profound apology in the history of the English language. James Joyce, move over.
For a warm up I am going to author a short story about two French lunatics who escape from the booby hatch and hop a steamer to America in 1872. Going West, they buy a cattle ranch in Montana, and are pleased that they fit right in. Here, scary psychotic folks carrying a big gun are held in high esteem. In no time Vince and Art have acquired a reputation.
"Don't get in these guys way, because they are bad-ass hombres – even though they're from France."
Just put a cowboy hat on Gough and Artaud, and we got one hell of a psychological western thriller that tells the world Artists and Mad Men – are human beings too!
Do you think there is a Cultural Shootout coming, between me and my Muse, at the 'I'm O.K. You're O.K. Coral'? I think this is exciting as all hell!
Jon Presco
https://rosamondpress.wordpress.com/2013/08/22/royal-rosamond-fanny-y-cory/
Posted on November 19, 2017 by Royal Rosamond Press
I saw this coming. I never touched Belle, except to feel the goosebumps on her arm. I haven't seen Rena in forty-seven years. I don't have her phone number or address. Belle forgot to tell me she does not want to hear from, and sent me an e-mail saying so – after her She-Demon declared WAR ON ME. I guess Rena declared war on me when she put Deputy Sheriff, Dan Wayland, on my trail. I am a reporter for my newspaper. I have been very topical, but, only I knew it. All news folks and messengers want to be Seers. Very few are! My stock is way up. I am in the catbird seat!
Yeeeeeeahaaaaaw!
In the first video below I thank Rena for one of the greatest stories of all time in regards to her claim I was stalking her. I now recall how her letter got to me. I found out she was the member of this church in Bozeman, and I wrote the pastor a letter asking him to give it to Rena if her felt that was appropriate. That there are two groups of Christian defending and opposing Roy Moore, is manifest in my right and left wing muses. This video was made three years ago, before Roy rode into our lives – forever.
Sheriff Two Stars
An Alabama pastor who supports Senate candidate Roy Moore (R) blasted the allegations of sexual harassment against Moore, saying they're part of a "war on men."
"More women are sexual predators than men," Pastor Franklin Raddish told AL.com. "Women are chasing young boys up and down the road, but we don't hear about that because it's not PC."
If this blog is about anything, it is about the Showdown between Roy Moore, and Sheriff Two Stars in the Cultural Warfare Gun&Bible Battle of the century. I have already lost a half dozen of my Liberal Friends over this one, because they wanted to believe Jesus was good for us, even when wielded by a Conservative Maniac who piled sandbags around his bunk in Vietnam, lest he be fragged.
Here is the Evil Grunt that inspired Bill Cornwell's father who fought me for my grandson, making me out to be a parasite and traitor. Taking away my offspring was justified because I had been an Anti-War Hippie Demonstrator in Berkley. I was a very Bad Man, because I took away some of that fake holy shine these Vietnam Warriors for Jesus wanted as they strut about with their chest stuck out, and a Bible crammed up the crack in their ass for safe-keeping as they destroy the Yellow Gooks!
Christianity affirms God's love for the neighbor and care for the most vulnerable in society: the widow, the foreigner, and the orphan. But he has denigrated people from other countries and other faiths. He opposes the expansion of Medicaid which would provide basic healthcare for over 400,000 poor and working poor Alabamians. He seeks to deny the most basic civil rights of our fellow citizens.
https://www.huffingtonpost.com/entry/alabama-clergy-supporting-roy-moore-show-crisis-in_us_5a0a5590e4b0065239218392
https://www.roymoore.org/In-the-News/1/Pastor%27s-Letter
An Alabama pastor who supports Senate candidate Roy Moore (R) blasted the allegations of sexual harassment against Moore, saying they're part of a "war on men."
"More women are sexual predators than men," Pastor Franklin Raddish told AL.com. "Women are chasing young boys up and down the road, but we don't hear about that because it's not PC."
The news organization spoke to Raddish as part of an effort to speak with every pastor that endorsed Moore before the allegations against him were made public. Nineteen of the 29 pastors who responded told AL.com they were still supporting Moore.
Dozens of other Alabama pastors signed on to a letter released Friday calling Moore unfit for office and accusing him of preaching "extremist values" while comparing him to politicians who have "cynically used Christianity for their own goals."
The letter also takes aim at Moore for the sexual misconduct allegations against him, saying his actions serve to "reopen the wounds of anyone who has been abused by leaders who should have been committed to compassion, to justice, and to healing God's world."
Under ordinary circumstances, we clergy refrain from speaking directly about political candidates, and only speak to issues. But these are not ordinary circumstances.
Even before the recent allegations of sexual abuse, Roy Moore demonstrated that he was not fit for office, and that his extremist values and actions are not consistent with traditional Christian values or good Christian character. He and politicians like him have cynically used Christianity for their own goals. But Roy Moore does not speak for Christianity, and he acts in ways that are contrary to our faith.
Posted on April 29, 2020 by Royal Rosamond Press
This is my masterpiece. The Drama of the Red Beef Goddess needs to be seen in a museum. Irene Victoria Christensen-Easton, is America's Mona Lisa. Artaud and Salvidor Dali, would agree. A Surreal Masterpiece has walked onto the stage of the greatest world disaster from which our planet may not recover. Beauty will cease to exist because only Man is made to see such a thing as beautiful. As it was, the Battle For Beauty, was being lost to The Last Beholder. White Men took my ugly brother's side. They became mentally ill. They could no longer describe what they wanted, what they were entitled to, that was somehow taken from them. Creative People were scapegoated. They claimed Beautiful Jesus – was their's alone! They claimed America all to themselves. They wanted to own all the money – in the world! They claimed they were victims. They declared God was on their side. Get ready for the second wave.
https://www.courant.com/opinion/op-ed/hc-op-lee-questioning-trumps-mental-health-0117-20180116-story.html
What they lacked, was good mental health. My brother was insane. He was the crazy one in the family. This fact was te well kept family secret. He ended up with the painting I did of Rena. He guarded the truth how The Rose of the World died, because she owed him. I believe Circle Gallery canceled their contract with Christine because she was supposed to be at one of the shows they set up for her. Instead, she chose to celebrate her first sober birthday. Family had gathered in her home and Rocky Point where she was confronted about the money they leant her. They pushed her over the edge. Mark led the charge. He had taken a life insurance policy out on my sister who had usurped him, kept him from being the star, and the boss of our family. He had no power. He took over our family employing cunning and deceit. He loved hiding The Truth. Beauty is….The Truth!
I suspect Rena's husband mental health was not too good. Her letter circles this fact – that I touch upon. This is why she went to Deputy Sherrif Dan Mayland. Last night I the news I heard suicide amongst cattle ranchers and farmers was high. How does Rena and her husband feel about their President ordering workers back into the dangerous Tyson plants?
I suspect Rena was sexually abused by her father. I believe my mother successfully seduced my brother. Rosemary tried to seduce me every time I saw her. She knew she had degraded the bond brother's have. She wanted to make us Equals again.
Poe and Washington Irving exchanged letters. Irving wrote the first manifest Destiny for John Astor. Irving was a good friend of Henry Brevoort who is kin Robert Brevoort Buck who mishandled Rosamond's Legacy. I long suspected this law firm listened to my brother thinking he was the….Sane One!
Time to rip of Mark Presco's Mask!
Posted on May 31, 2017 by Royal Rosamond Press
You do realize CEO Jeff Laszloffy needs sinners and the transgender folks to make his life work – and his Holy Foundation?
"Laszloffy is no good until he has his covfefe!"
What is COVFEFE? It is a wicked coffee bean being brought West on a train by Antonin Artaud, Gertrude Stein, Van Gough, and Hemingway. The Satanic Four have a wicked desire to convert Montana into a Pink FeFe State by having the Montanians drink The Devil's Seed of Conversion. This BAD NEWS will perk Lazloffy up. No doubt he will pass out more yellow scarves to protect the delicate necks of his Dull Believers, who are not who they used to be. They were very dull to begin with. Then, they got bored out on that vast Bozeman plain that is turning out to be The Devil's Stage'. Look out when White People get bored – in the name of The End Time Jesus!
The two horseman under the two clocks accent my High Noon masterpiece I have been working on for three years. Jeff and Greg gather the Chozen Ones in the Montana State Capitol of The Holy Last Chance, and await the Christian Passover. Those wearing a yellow scarf will be spared. Those without the scarf, will be turned into French Speakers – for starters! Artaud is coming!
Cathy Griffith and Tyler Shields were going to get on board, but, they forgot to run their ghoulish act past the Art Augur, who would have applied his Art Seal making it a real work of art along the lines of Hermann Nitsch.
"I caption this 'there was blood coming out of his eyes, blood coming out of his … wherever,'" she wrote Tuesday.
Before we delve further into this Art Gone Wrong, let us work on our pronunciation of covfefe. Let us go to the source. In this video we hear Artaud under the influence. In these photographs we see Antonin before he had his first cup of covfefe. He knows he must look calm and collected, or, his waiter will not serve him. Seconds after he has ingested covfefe, Antonin is in state of puffing enjoyment. Nicotine goes well with covfefe. Now that our President has abolished the International Bad Air Act – light em up – anywhere!
In the third photo, Artaud is already in need of a second cup. His eyes are rolling to the back of his skull, a dead give-away he is about to lose control. When he is refused service, Artaud grabs his waiter by the neck – and body-slams him to the floor!
Need I repeat the WARNING? Covfefe will severely wrinkle your skin and eventually turn you into a Cowering Covfefe Coward who must have some more Precious, as this brew is called. Talking to ones self, or Jesus, is a side effect. Need I point out the rumor, that our President has overdosed on covfefe, and is up all night tweaking and tweeting, he well on his way to becoming a Covfefe Creature of the Night. While most of us are asleep………he glowers over us all. Big Brother is twittering you!
Jon Presco
http://www.msn.com/en-us/news/politics/trump-targets-%E2%80%98negative-press-covfefe%E2%80%99-in-garbled-midnight-tweet-that-becomes-worldwide-joke/ar-BBBIpTa?li=BBmkt5R&ocid=spartandhp