President Zelensky walked alone down a main street in Ukraine, while his arch enemy watched his beaten army march down main street in Russia, he congratulating them on fighting the Nazis. A Nazi flag was waved in front of Disneyland. We have come full circle. It is……High Noon!
I will not be completing my candidate biography because Kim Haffner's gleeful words ""You did it to yourself!" are still fresh in regards to the Christian Posse that gathered at my door. I'm afraid I will be targeted for…..MY OPINIONS! Dan Mayland told me on the phone, Rena did not want to affect my newspaper-blog. She lied. Wiccan Alley Valkyrie brags to her Facebook mob she picked a fight with me – which goes against FB policy. She bid her fellow wiccans – to join in. What we have is an empowerment..
THE MANY AGAINST THE FEW
The Cross and the Swastika represents – MANY PEOPLE OF ONE MIND! The repeal of Legal Abortion, and the Criminalization of Women – WHO ARE NOT ONE OF THEM – will come THE HOLY CIVIL WAR millions are aching for. Millions of Christians – LIKE PUTIN AND KIRILL – want a clear line drawn in the sand so they can – KILL MORE PEOPLE! Millions of people want to be MURDERERS! Mitch McConnell – is aching to put a target on alleged murderers of the unborn. MOB MAGIC came to Disney – and the Jews know what is in store.
I sent Rena Easton a disc of me reading my 'The Birth of Venus' . I thought she would find it VERY MAGICAL and would want to help me choreograph it. I suspect – SHE DESTROYED IT.
Here are the words I wrote on the political bio site. The next day, came the SCOTUS leak. De Santis and the Republican Religious Cult will teach children Democrats are driven mad it their need to murder the unborn. Thus, they should gather in the Mega Churches and prepare for THE TRIBULATION – that must happen thanks to non-believers. If everyone – JUST BELIEVED – then it would not happen
"Inventing phantom enemies is huge with Christians, If I become Governor of Oregon, I will ban all Tim LaHaye books aimed at terrifying children into converting to Christianity, and making evangelical children even more paranoid. "
I suspect millions of evangelicals now believe Disney World is of Satan and is trying to STOP the Second Coming of King Jesus – who will establish a Thousand Year Reign – AN EARTHLY KINGDOM. There will be two kingdoms that are – NOT DEMOCRACIES! Millions of Christians do not WANT AMY DEMOCRACY to exist on earth because it provides – TRICKY CHOICES!
This is an attack on Art because Art makes you – THINK! Gods and Kings want to do ALL the thinking – FOR YOU
John Presco
Candidate For Governor of Oregon
Premillennialism, in Christian eschatology, is the belief that Jesus will physically return to the Earth (the Second Coming) before the Millennium, a literal thousand-year golden age of peace. Premillennialism is based upon a literal interpretation of Revelation 20:1–6 in the New Testament, which describes Jesus's reign in a period of a thousand years.
Posted on May 2, 2022 by Royal Rosamond Press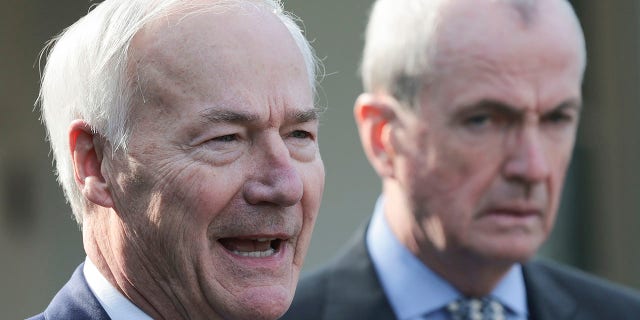 Inventing phantom enemies is huge with Christians, If I become Governor of Oregon, I will ban all Tim LaHaye books aimed at terrifying children into converting to Christianity, and making evangelical children even more paranoid. Revelations is being studied in many churches and is a topical sermon now that Putin and his Evil Priest have gone on a Reign of Holy Terror. This is RELIGIOUS EXTORTION employed to make Americans afraid of their own shadow. I will form a religious review board made up of Biblical Scholars and Psychologists who will rule on what End Time literature should be kept out of reach of innocent children.
Sick old gray-skinned predators have wormed their way into the Republican party co-founded by my kin, John Fremont. These are Satan's Pallbearers of Doom and Gloom whom roam our schools and churches looking to steal the childhood away from millions – and fill them with abject terror and futility! They are told the only ESCAPE – is into the Afterlife. There is no afterlife! Like Revelations, this is a grotesque fairytale aimed at capturing souls.
I will pass a law that will excuse children from church and Sunday School if the Rapture and Tribulation is being used as a Terrorist's Tool. Only when they turn eighteen, will normal young people be allowed to be introduced to Tales of Destructive Darkness. By then, they will be exposed to normal society long enough to be able to put up a Light-shield of Liberating Reason.
Just say No to rotting corpses and Christian Voo-doo! Ginni Thomas and Tim LaHaye belonged to the Council of National Policy. Evangelical ministers are encouraging their flock to register and vote the Republican ticket. Christian Nationalism is a threat to our Democracy. My cousin, Elizabeth Rosemond Taylor, was married to a Real Republican, and celebrated a birthday at Disneyland. Will the Morbid Grays build…..RAPTURELAND? What will be the cost of getting in?
John Presco 'Candidate for Governor of Oregon'
While he did not condemn the Nazis, he did call them "jackasses" and said they could be prosecuted for protesting on an overpass.
JACKSONVILLE, Fla. — Two people were waving Nazi flags in front of Disney World on Saturday.
A video posted on the social media site TikTok showed the flag-wavers who were standing in front of the Disney entrance. The men were wearing masks. A third man wearing a mask yelled into a bullhorn.
Disney hasn't responded to a request for a comment about the incident and it is not clear whether the display was in response to a new law that would end the theme park's independent tax district, which allows it to operate autonomously.
Posted on December 29, 2012 by Royal Rosamond Press
Here are three parts to my story 'The Birth of Venus'. There are three nore parts that I will post in a week.
Jon
The Birth of Venus
By
Jon Presco
Copyright 1988
Dedicated to the memory of my late sister Christine Rosamond Benton
Part One
In the time before the coming of Man, before he learned to count the stars in the Heaven, and name the Seas that surrounded him, there was a morning star that danced in the deep blue sky at dawn's first light. This was the time when wisdom and thoughts were not in man for he was not created yet. But there was whisperings in the inky night, and hushed tales reaching earth from distant stars, and in great tales yet to be stored in the hold of the moon, whose round sails traversed the sky, its sails adjusted and trimmed to the moods of the months and seasons, but not to the moods man, for even the gods did not have their whims as yet.
Then there was talking amongst the great rocks that buttressed into the sea, so deep and ancient the voices that only the seagulls could hear them and amass took flight over the horizon. There were rumors in the pounding waves as they marched to the shore that eternity was coming to dwell on Earth, and until then, only the breaking waves could count it. And they consulted the prophets in the rocks who had no form, who let the great waves take them bit by bit and turn them into sand till they fell like colossus back into the sea. But they were not vanquished for they dwelt in the spirit of all the land and had the wisdom to know they were not immortal, that their demise would take almost forever. But by then they would be wise, almost as wise as the gods, and by then, they would go wherever the gods would lead them, like dust captured in the tails of comets, they will follow.
TOP STORIES
Gov. Ron DeSantis, a Republican, signed the law last month, and it is slated to take effect in 2023. Mr. DeSantis sought to revoke the special tax district after Disney executives publicly denounced the governor's Parental Rights in Education law that prohibits sex education or discussion of LGBTQ issues in public schools before the fourth grade.
Disney also vowed to fight to repeal the parental rights law.
Protesters wave swastika flags outside of Disney World in Florida on May 7, 2022 (Screen capture/Twitter)
Jewish groups on Monday called on Florida officials to condemn an incident where protesters outside Disney World flew swastika flags and yelled slogans at people entering the amusement park.
The Anti-Defamation League called it "an abhorrent display of antisemitism."
"At a time when incidents of anti-Jewish hate are at their highest, it is incumbent upon all in positions of power and leadership to condemn this bigotry," the group said.
Top articles on The Times of Israel
Read More
Spain sacks intel chief over phone hacking with Israeli spyware
The Florida Holocaust Museum also slammed the incident and called for action.
"It's a sad day for humanity when even Disney World – the 'happiest place on earth' – is not immune to blatant antisemitism," the museum said in a statement.
Get The Times of Israel's Daily Editionby email and never miss our top storiesNewsletter email addressGET IT
By signing up, you agree to the terms
"Displays of Nazi imagery are repugnant, and this demonstration was clearly meant to offend and provoke. No family should be confronted with threatening symbols of hate, least of all on vacation," the statement said.
The museum called on Florida officials "to come together and speak with one voice in opposition to those who support Nazis and their poisonous ideology."
It was not clear why the protesters, who have held similar protests in Orlando several times this year, were targeting Disney.
ADVERTISEMENT
https://a4f6d883f7b333c5adbebd777b5e79d7.safeframe.googlesyndication.com/safeframe/1-0-38/html/container.html
However, some reports said that the protesters also had an American flag and a sign that said "DeSantis Country." Disney is currently embroiled in a dispute with Florida Governor Ron DeSantis.
https://platform.twitter.com/embed/Tweet.html?dnt=true&embedId=twitter-widget-0&features=eyJ0ZndfZXhwZXJpbWVudHNfY29va2llX2V4cGlyYXRpb24iOnsiYnVja2V0IjoxMjA5NjAwLCJ2ZXJzaW9uIjpudWxsfX0%3D&frame=false&hideCard=false&hideThread=false&id=1523112640486457345&lang=en&origin=https%3A%2F%2Fwww.timesofisrael.com%2Fjewish-groups-call-for-florida-officials-to-condemn-nazi-flags-outside-disney-world%2F&sessionId=89436e18930527bcd0a5c5995f3c076e8cd8a5e2&siteScreenName=timesofisrael&theme=light&widgetsVersion=c8fe9736dd6fb%3A1649830956492&width=550px
In April, officials at Disney objected to a Florida law prohibiting instruction in sexual orientation and gender identity in kindergarten through third grade, which critics call the "Don't Say Gay" bill.
DeSantis responded by signing a bill revoking Disney's self-governing status, a unique arrangement in which the company operated like an independent fiefdom within the state.
But DeSantis has also been criticized for his handling of previous Nazi protests in his state. He declined to specifically condemn a Nazi rally in February, instead attacking Democrats for attempting to smear him in connection with the small gathering that saw two dozen people in Orlando waving swastikas, stomping on Israeli flags, and yelling antisemitic epithets at passersby.
ADVERTISEMENT
"So what I'm going to say is these people, these Democrats who are trying to use this as some type of political issue to try to smear me as if I had something to do with it, we're not playing their game," DeSantis told reporters when asked about the incidents.
Florida Gov. Ron DeSantis speaks at Miami's Freedom Tower, May 9, 2022, in Miami. (AP Photo/Marta Lavandier)
While he did not condemn the Nazis, he did call them "jackasses" and said they could be prosecuted for protesting on an overpass.
Those rallies were held near the campus of Central Florida University, which has a large Jewish student body, and near Disney World.
There was no immediate comment on the incident from DeSantis or Disney.
http://www.splcenter.org/blog/2013/05/16/npi-think-tank-is-latest-racist-outfit-to-move-to-nw-montana/
If you want to learn about the clusters of Aryan, White Supremacist, Neo-Nazi groups in Montana, take a look at the Hate Map on the SPLC website. Add to them a significant number of Freemen, Militia groups, and Sovereign Citizens followers and you will have a pretty clear but underestimated picture of what's happened in Western Montana. Like-minded paranoid, conspiracy believers cling in loose woven relationships and tightly warped minds.
I'm not sure that I understand why this group is attracted to Montana…"
I think the answer is fairly simple. When they first started coming to Montana and Idaho and nearby states, they were coming to very rural areas where there might be miles and miles between houses, and no worry about having to live near a "non-white".
But also, the very rural aspect makes it easier for them to set up their indoctrination camps. What better places than heavily wooded areas often accessible by only one road (if any). While there certainly are still wooded areas in Georgia, they are often much closer to big cities.
Posted on December 10, 2015 by Royal Rosamond Press
On this day, I seize the Republican Party in the name of my kindred who founded it. For the reason no Republican has condemned Donald Trump, declared him a Traitor to his country in time of war – and placed him under citizen's arrest – I am compelled to take action. Trump has declared a crusade against Islam using the podium my kindred's party provided him. He is playing into the hands of ISIS and has become its No.1 recruiter. Below is my prophetic post of 7/16.
http://www.telegraph.co.uk/news/worldnews/donald-trump/12041188/Donald-Trump-is-an-outright-fascist-who-should-be-banned-from-Britain-today.html
Donald Trump, I place you under citizen's arrest. Get out of my party! Sarah Palin, I ban you from the Republican party, and place you under citizen's arrest! Franklin Graham should be deported for supporting Trump's ban.
http://www.people.com/article/sarah-palin-publicly-supports-donald-trump-muslim-ban
Jon Presco
http://www.cnn.com/2015/12/09/opinions/bergen-is-trump-fascist/
Friedrich Wieneke may be my kindred. He helped form the Deutsche Christen, a new Protestant brand of the Nazi cosmology that is almost secular Fascism without Jesus. Meanwhile, in the Land of the Free, my Wieneke kin are tending to children stricken with Polio who could be seen by some as parasites on society.
Posted on February 2, 2014 by Royal Rosamond Press
Right after Dan Mayland called me I had a sense that some white dudes were putting me in their cross-hairs. Does Rena Easton hang with White Supremacists? If so, the thing that could have ticked them off, was at the poetry reading, a black man invited me to come to the microphone with my image of Rena, and, Nisha reads Rena's poem in front of a black man playing drums. Kenny Reed identifies Nisha as his daughter. This is because Kenny is married to a white woman, my childhood sweetheart, Marilyn.
BINGO!
"Can she be my must too!"
Everything fits, the trailer on the hill so you can see the enemy coming and be assured your neighbor – if they be black – are going to be a ways from you so you don't have to LOOK AT THEM! That video is THE TARGET. That's what they want off my blog, and will take down my whole blog to get it out of their lily white racist faces! This why Dan is relaying the message that Rena will not be sending me any more information because I misused the information she sent me. I defiled her, brought her down from her Tower of White Power.
This why Rena didn't call me, send me a PERSONAL letter, because I had crossed the line of no return, and, these White Chicken-Shit Racists love to work in the dark, pretend they must conduct covert paramilitary operations in the name of White Folks – and their White Nazi Jesus.
Racist Bookburners for the White Killer Jesus are gathering in Montana for the fake End Time apocalypse invented by John Darby in 1840. Not once did Rena mention anything in this blog she has read. She says this;
"It amuses me a bit that I have become a SUCH a Red-neck woman."
What Rena is saying, is, she used to a Liberal-Leftist, and the person she was beholds her now and see she IS SUCH a Red-neck Woman. I think my life is in danger. Has Dan Mayland heard things that might suggest I am, thus he felt he was doing me a favor in trying to get me away from Rena, and destroy all evidence I know her.
"He who accuses, excuses."
If this is going on, then let me say this…Come get me you white Satanic deluded trailer trash!
Jon Presco
http://www.dailymail.co.uk/news/article-2488551/The-Village-Damned-North-Dakota-town-taken-white-supremacist.html
"For two years in the mid-1990s, Judge Greg Mohr carried a gun and wore a bulletproof vest while presiding over his tiny courtroom east of Kalispell. Members of the Montana Freemen, an armed group of racist extremists, were regularly appearing before him, and they didn't mince words. Some of them later sentenced Mohr to death in their own pseudo-legal "common-law courts."
Yet another organization with a white supremacist agenda — this one packaged as a "white nationalist think tank" — has moved its operations to northwestern Montana, leaving Georgia to join a rag-tag collection of some of the country's leading racists and extremists.
The National Policy Institute (NPI), which enjoys tax-exempt status, now lists a post office box in Whitefish, Mont., where, public records show, its new director Richard Bertroud Spencer lives in a $3 million home. Spencer moved NPI to Montana after the late 2011 death of chairman Louis R. Andrews, documents filed with the Internal Revenue Service reveal.
On those documents filed annually with the IRS, the white nationalist institute lists thousands of dollars in expenses for a conference, a book, an educational video and a website — all devoted to "subjects of the U.S. and international social and scientific issues."
http://www.splcenter.org/blog/2013/05/16/npi-think-tank-is-latest-racist-outfit-to-move-to-nw-montana/
If you want to learn about the clusters of Aryan, White Supremacist, Neo-Nazi groups in Montana, take a look at the Hate Map on the SPLC website. Add to them a significant number of Freemen, Militia groups, and Sovereign Citizens followers and you will have a pretty clear but underestimated picture of what's happened in Western Montana. Like-minded paranoid, conspiracy believers cling in loose woven relationships and tightly warped minds.
I'm not sure that I understand why this group is attracted to Montana…"
I think the answer is fairly simple. When they first started coming to Montana and Idaho and nearby states, they were coming to very rural areas where there might be miles and miles between houses, and no worry about having to live near a "non-white".
But also, the very rural aspect makes it easier for them to set up their indoctrination camps. What better places than heavily wooded areas often accessible by only one road (if any). While there certainly are still wooded areas in Georgia, they are often much closer to big cities.
Oh, and it's very simple to see that Montana is in no way part of the PACIFIC Northwest. Would you call Ohio part of the Atlantic Midwest? Ohio is much closer to the Atlantic than Montana is to the Pacific.
Nearly two decades later, similar types of antigovernment stirrings are frequently being felt again across Montana, especially in this nearly all-white city in the northwest corner of the state. Far-right extremists are vowing that if a war with the federal government comes, their base will be in the mountains here.
Chuck Baldwin, a Baptist preacher who ran for president under the Constitution Party banner in 2008, moved 18 members of his family to Montana's Flathead Valley last fall after receiving what he called a divine message telling him the state was the "tip of the spear" in the fight for liberty. Stewart Rhodes, a Yale-educated lawyer, former Army paratrooper and head of the conspiracy-minded Oath Keepers, also moved here. Rhodes is laying the groundwork for a new militia and is calling for citizens to adopt a barter economy to escape the bondage of U.S. currency. Neo-Nazi April Gaede, also a transplant to the state, has issued a call for white nationalists to "come home" to the Northwest.
These extremists and others came for different reasons, but they are having a cumulative effect. Law enforcement officers and courts have seen a surge of antigovernment activity by "sovereign citizens," radicals who believe that most laws do not apply to them. Rooms at the Kalispell Public Library host regular screenings of racist films. Christian Identity adherents are papering neighborhoods with their message that whites are the true chosen people of the Bible and Jews are directly descended from Satan. And, once again, so-called "Preparedness Expos" are being held so shoppers can get ready for the imminent collapse of government.
For Mohr, who got to know most of the Freemen long before their famed 81-day standoff with FBI agents in 1994, it's the second act in a frightening drama.
"Here we go again," he said with a nervous chuckle in September.
'There's a Fight Coming'
What is happening in Montana — thanks to this newest wave of extremists — is a convergence of two "separatist" ideas that have long fermented in the brew of Pacific Northwest extremism. The antigovernment "Patriots," the larger of the two movements, want to establish a remote base of like-minded allies as a bastion of resistance for the day when, as they believe, the government will impose martial law. White supremacists are organizing around the idea of forming a long-desired all-white homeland far away from the multicultural cities.
The idea of staking a claim in the American West is tied intimately to Montana's history and identity. The state is quintessentially Western, predominantly white, and home to a frontier ethos of militant individualism and support for the Second Amendment. Moreover, Montana's residents tend to distrust the federal government, which is seen as a distant meddler, and they are vigilantly protective of the privacy afforded by the state's remote location and rugged terrain.
Such an environment has historically drawn antigovernment and extremist groups — from the Freemen to the Militia of Montana, founded in 1994 by John Trochmann, a militant with white supremacist leanings. Unabomber Ted Kaczynski also was caught after years of hiding in Montana's remote forests in 1996.
Now, it all seems to be happening again.
Karl Gharst
Karl Gharst, a neo-Nazi activist
Karl Gharst, a former member of the neo-Nazi Aryan Nations and a Christian Identity adherent, is one example. He recently moved to Montana and is working to make a white nationalist presence felt in the Rocky Mountain West. In September, he sent an E-mail to the anti-racist Montana Human Rights Network threatening to convene a "citizens grand jury," a tactic commonly employed by radical-right extremists, to investigate what he described as a "Jewish criminal organization working with other Jewish crime networks." He made similar comments about the Southern Poverty Law Center and Media Matters for America after learning that both were preparing reports on the situation in Montana.
More recently, militia leader Francis Schaeffer Cox, now under federal indictment for a scheme to murder state troopers and judges, spent time in Montana building support for his nascent militia before moving to Alaska.
This past June, militia activist Dave Burgert — who spent eight years in prison for his part in the "Project 7" plot to kill judges to spark a revolution a decade ago — allegedly fired shots at a Missoula County sheriff's deputy before disappearing into the Lolo National Forest. Officials believe that Burgert, a trained survivalist armed with only a handgun, is living in the woods on caches of food, ammunition and other supplies. He was still on the lam at press time.
The Flathead County Sheriff's Department, the FBI and others have not associated Burgert with other radical groups now active in Montana, including those linked to Baldwin, Rhodes and Gaede. Nevertheless, Burgert represents the militant extreme that ideologies now pervasive in the state are capable of reaching.
During a speech to a packed house at Kalispell's Outlaw Inn in January, shortly after moving to Montana, Chuck Baldwin strolled onto the stage like a lawman of old, promising to round up the "terrorists of Washington, D.C.," and restore liberty to America. A firebrand Patriot and "constitutionalist," he vowed to lead anyone who would follow him into the breach.
"We know there's a fight coming," Baldwin said. "We know there is a line being drawn in the sand, and we want to be in the right place. The good ground is right here in Montana."
A Modern-Day Alamo
Baldwin is by far the most visible of this new generation of extremists in Montana, a state he has praised for being thousands of miles from the "Orwellian machine" of government and for being more gun-friendly than most others. Last fall, he arrived in Kalispell after abandoning a church he led for 35 years in Pensacola, Fla.
"We are going [to Montana] to fight!" Baldwin wrote in a Sept. 15, 2010, letter to his followers. "The Mountain States just might become The Alamo of the twenty-first century, with, hopefully, much better results. But if not, I would rather die fighting for Freedom with liberty-loving patriots by my side than be shuttled off to some FEMA camp." (Fears of government prison camps have long animated the radical right.)
Eighteen members of Baldwin's extended family moved with him to Montana, most notably his son Timothy Baldwin, a writer and lawyer. The family has wasted no time in feathering a nest for what Baldwin has called a "gathering of eagles" — people opposed to oppressive "big-city liberalism and UN-sponsored globalism."
The Baldwins established a new church, Liberty Fellowship, which meets every Sunday at Kalispell's Red Lion Inn and claims to attract as many as 200 people every week, including Randy Weaver, a white supremacist who engaged in a famous standoff with federal authorities at Ruby Ridge, Idaho, in 1992. Timothy Baldwin ran for the board of trustees of Flathead Valley Community College and, although he lost, received a surprising 20% of the vote. Together, Chuck and Timothy Baldwin formed The Baldwin Institute of Education, a school with a distinctly Patriot curriculum focusing on American Revolutionary War history.
It's virtually impossible to accurately say how many extremists have heeded the call to come to Montana. Christian Identity adherent Karl Gharst, in an E-mail to the Intelligence Report, claimed, "For every one of us you know, there are 10,000 you don't" — an obvious and wild exaggeration. But there are signs the numbers may be significant.
Chuck Baldwin has publicly said that dozens have already moved to the Flathead Valley and "scores" more are on the way because of his urgings. His speeches draw audiences numbering in the hundreds, and his family has made inroads with many prominent figures on the Patriot scene. They included Weaver; Stewart Rhodes, the Oath Keepers founder who since coming to Montana has embraced a host of conspiratorial fears, including the idea that the U.S. Army has trained soldiers to invade cities; and Dane Clark, a Constitution Party advocate known for wearing a gun on his hip to political functions.
The Baldwins' move to Montana is part of a grand design to prepare the Northwest for an apocalyptic clash between "liberty-loving" Patriots and international agents of the New World Order. The idea of building a fortified home for "Christian Patriots" in the Northwest is known as "The American Redoubt," a plan to strategically group people across five Western states (Montana, Idaho, Wyoming, Oregon and Washington) as a "defensive reaction" to threats to liberty and the Christian way of life. It was first proposed by survivalist author and sovereign citizen James Wesley, Rawles. (The comma is part of his name; sovereigns often use such bizarre forms of punctuation.) "I am a separatist, but on religious lines, not racial ones," Wesley, Rawles wrote on his website. "In calamitous times, with a few exceptions, it will only be the God fearing that will continue to be law abiding. Choose your locale wisely."
What Wesley, Rawles casually ignored — as, for that matter, did the Baldwins — is the history of the idea. Others have chosen the Northwest for similar reasons. They were Nazis.
Coming Home
In the mid-1980s, the idea of carving out a white homeland in the Pacific Northwest was highly popular among neo-Nazis and other white supremacists. The so-called Northwest Territorial Imperative, popularized by Aryan Nations founder Richard Butler, imagined enclaves of "racially conscious" white people. Two decades later, in 2006, April Gaede left her home in California for Kalispell, where she took up residence in a quaint, two-story house adorned with a sunflower garden. Not long afterward, she set out to breathe fresh air into that Aryan dream.
"I am formally making your [sic] invitation to 'come home,' she wrote on the white nationalist Web forum Stormfront in 2008. "Over 20 years ago some of the first White Nationalist pioneers started moving to this area. The numbers are not clear, but we are slowly but surely gaining ground." Touting "wonderful neighborhoods," "the best high schools in the nation" and a "state of the art hospital and care," Gaede implored fellow white supremacists to move to Montana and form "Pioneer Little Europe" communities. The idea, first proposed in a 2001 pamphlet by H. Michael Barrett that was titled Pioneer Little Europe Prospectus, envisioned consolidating white residents in existing cities and towns and actively repelling racial minorities.
Gaede's invitation drew apparently widespread but largely anonymous support online, despite the comical reservations of some detractors who feared that creating a white homeland in landlocked Montana, with no harbors, would make it impossible to ever secede from the Union.
Meanwhile, white nationalists are growing more visible to Montanans. British Holocaust denier David Irving gave a speech in Kalispell last May. Gaede and Gharst hold frequent white nationalist film screenings at the Kalispell Public Library, despite public protest.
Police in Montana are more than aware of the white nationalists' activities. But in the absence of criminal activity, there's little they can do. "We've got a lot of dangerous guys in Kalispell," Police Chief Roger Nasset said. "But as long as they are peaceful, we can't hold [their beliefs] against them."
Gaede insists that people are coming, but the indications are that no more than a half dozen families have answered her call. And she has the Patriots to contend with. If the white nationalists are whispering their wishes in shadowy gatherings, the Patriots are yelling through a bullhorn. In June, a survivalist "Preparedness Expo" in Kalispell drew at least 1,000 people to learn about "resources and workshops to help you prepare for the unexpected," as event fliers advertised.
Speakers included Stewart Rhodes, Chuck Baldwin and former Arizona Sheriff Richard Mack, a hero to many Patriots for challenging gun control laws in the 1990s. Such expos were frequently held during the first wave of the militia movement in the 1990s, when the Militia of Montana and other groups were hell-bent on preparation for a war that never came.
The current popularity of the expos is due largely to one group, the Flathead Liberty Bell.
Calling All Patriots
Founded in 2009 with the help of Francis Schaeffer Cox, the boyish, self-made militia leader who spent time in Montana before leaving in March for Alaska, the Liberty Bell arguably represents the future of the Patriot movement in Montana. It is loosely organized, keeps no public records of its members and remains exceptionally secretive.
Francis Shaeffer Cox
Francis Schaeffer Cox helped found the Flathead Liberty Bell, a Montana "Patriot" group, before moving on the Alaska. He has since been charged in a plot to kidnap and kill police officers and judicial officials. PHOTO CREDITS contributed from Francis Shaeffer Cox's facebook page
Mike Greskowiak, a Kalispell barber who now leads the group and serves as its primary spokesman, bristles at the suggestion his Liberty Bell is anything more than a grassroots organization informing the community of constitutional rights that have been systematically dismantled. "We want nothing more than constitutional government and to get these sons-of-bitchin' Marxists out of office," he told the Report in September.
In reality, the group wants much more. The Liberty Bell clings to an ideology closely akin to that of the sovereign citizens movement, holding that modern government is slavery and that citizens can once again be free. "American's Founding Fathers would say that Americans today are slaves. Wealthy slaves that enjoy luxury and tranquility, but slaves none the less," its website states.
Members see government as a "Big Brother" figure meddling in the lives of well-meaning citizens, and the group offers primers on "living off-grid" through "solar power, alternative housing systems and herbal remedies."
The mindset is distinctly survivalist and tied intimately to the origins of the group. In its early days, founding members met at a sprawling property on top of Big Mountain, near Whitefish, Mont. The property belonged to Sam Halpern, a tax protester, survivalist and sovereign citizen who went by the name Sam Bentacour de Valencia Halpern. His fears, in fact, led him to build a $500,000 hermetically sealed shelter underground on his property.
The Liberty Bell continues to work closely with many extremists in the area. Greskowiak appeared alongside Rob Blair at a Flathead County Commissioners meeting in February, during which Blair, who heads the Christian Patriot group Mountain Mission, asked the commission to investigate "invalid oath of offices [sic]" among county officials. Chuck Baldwin and Stewart Rhodes also routinely speak for the group.
On March 8, for example, Rhodes and Baldwin spoke at a Liberty Bell function at Valley Victory Church, just outside Kalispell. There, Rhodes issued a call, in front of a giant American flag, for citizens of Flathead Valley to help form his nascent militia. The collapse of the government was imminent, he warned, and the federal government would soon start rounding up American citizens. "You're weak," he admonished. "You're militarily weak."
This apparent militarization, or at least such rhetoric from many of the movement's most visible figures, has grown increasingly worrisome. Several judges and law enforcement officers say the concerns are real, just as they were two decades ago. People are coming to court armed with a vitriolic distrust of government — and, on occasion, sidearms. Judge Mohr, who sees frequent sovereign citizens and Patriots in his courtroom, said many believe they have been sold a bill of goods. And they are rallying around what he calls "messianic" figures who would much sooner die than bow to a government they hate.
How dangerous does he fear it will become? Is he carrying a gun this time? Mohr just laughs. "I'm not talking about it. Not talking about it."