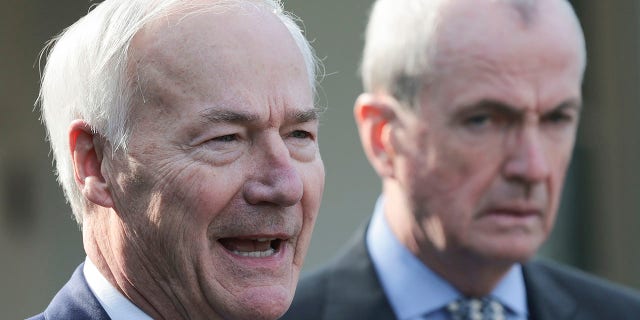 Inventing phantom enemies is huge with Christians, If I become Governor of Oregon, I will ban all Tim LaHaye books aimed at terrifying children into converting to Christianity, and making evangelical children even more paranoid. Revelations is being studied in many churches and is a topical sermon now that Putin and his Evil Priest have gone on a Reign of Holy Terror. This is RELIGIOUS EXTORTION employed to make Americans afraid of their own shadow. I will form a religious review board made up of Biblical Scholars and Psychologists who will rule on what End Time literature should be kept out of reach of innocent children.
Sick old gray-skinned predators have wormed their way into the Republican party co-founded by my kin, John Fremont. These are Satan's Pallbearers of Doom and Gloom whom roam our schools and churches looking to steal the childhood away from millions – and fill them with abject terror and futility! They are told the only ESCAPE – is into the Afterlife. There is no afterlife! Like Revelations, this is a grotesque fairytale aimed at capturing souls.
I will pass a law that will excuse children from church and Sunday School if the Rapture and Tribulation is being used as a Terrorist's Tool. Only when they turn eighteen, will normal young people be allowed to be introduced to Tales of Destructive Darkness. By then, they will be exposed to normal society long enough to be able to put up a Light-shield of Liberating Reason.
Just say No to rotting corpses and Christian Voo-doo! Ginni Thomas and Tim LaHaye belonged to the Council of National Policy. Evangelical ministers are encouraging their flock to register and vote the Republican ticket. Christian Nationalism is a threat to our Democracy. My cousin, Elizabeth Rosemond Taylor, was married to a Real Republican, and celebrated a birthday at Disneyland. Will the Morbid Grays build…..RAPTURELAND? What will be the cost of getting in?
John Presco 'Candidate for Governor of Oregon'
https://www.washingtonpost.com/magazine/2021/10/25/god-trump-closed-door-world-council-national-policy/
Left Behind: The Kids Series by Jerry B. Jenkins (goodreads.com)
Second Chance: The Search For Truth
by Jerry B. Jenkins4.02 · 1,958 Ratings · 79 Reviews · published 1998 · 12 editions
While the kids are dealing with the loss of their families and strengthening their faith, they become involved with criminals who are tied to Lionel's uncle Andre. Hearing that Andre has committed suicide, Lionel goes to the morgue, but finds that the body there is not Andre's.
The Vanishings: Four Kids Face Earth's Last Days Together
by Jerry B. Jenkins4.00 · 4,348 Ratings · 250 Reviews · published 1998 · 14 editions
In one shocking moment millions around the globe disappear. Those left behind face an uncertain future—especially four kids who now find themselves alone.

As the kids search for help and for answers, they are told the truth behind the disappearances. But are they ready to believe it?

In this new series based on the best-selling book Left Behind, Jerry B. Jenkins and Tim LaHaye present the Rapture and Tribulation through the eyes of four young friends—Judd, Vici, Lionel, and Ryan. As the world falls in around them, they band together to find faith and fight the evil forces that threaten their lives.
Kinzinger says 'it's insane' that Marjorie Taylor Greene becomes a 'victim' whenever confronted about the insurrection (msn.com)
GOP Rep. Adam Kinzinger said "it's insane" that Greene positions herself as a "victim" of the insurrection.
Kinzinger said Greene becomes "a poor helpless Congresswoman" when confronted about the issue.
Kinzinger is part of the committee investigating the events of the Jan. 6 Capitol riots
Israel blasts Russia's 'unforgivable' comments about Holocaust (msn.com)
Russian Foreign Minister Sergei Lavrov stood by his country's claim that it invaded Ukraine in part to root out Nazism, dismissing Ukrainian President Volodymyr Zelenskyy's Judaism as irrelevant and suggesting that Adolf Hitler "had Jewish blood."
The Italian news channel Zona Bianca pressed Lavrov on the issue during an interview Sunday, asking him how Russian President Vladimir Putin can claim he is trying to "denazify" Ukraine when Zelenskyy is Jewish.
RUSSIA INVADES UKRAINE: LIVE UPDATES
"So what if Zelensky is Jewish," Lavrov said, The Times of Israel reported. "The fact does not negate the Nazi elements in Ukraine. I believe that Hitler also had Jewish blood."
© Russian Foreign Ministry Press Service via APIn this photo released by the Russian Foreign Ministry Press Service, Russian Foreign Minister Sergey Lavrov pauses during his and Brazilian Foreign Minister Carlos Franca's joint news conference following their talks in Moscow, Russia, Tuesday, Nov. 30, 2021. Russian Foreign Ministry Press Service via AP
Lavrov went on to say that "some of the worst antisemites are Jews."
The claim about Hitler's Jewish blood traces back to Hans Frank, who served as governor-general of Poland during the Holocaust, whose memoirs suggest that Hitler's paternal grandmother had been impregnated by a Jewish man. Historians have long countered this assertion as flimsy and based on an unreliable source.
ZELENSKYY TURNS NAZI RHETORIC ON RUSSIA, SAYS US AID PROGRAM WILL DEFEAT THEIR 'IDEOLOGICAL SUCCESSORS'
Lavrov's remarks came in the same week that Israel commemorates the Holocaust. Speaking to The Times of Israel, the head of Israel's Yad Vashem Holocaust museum, Dani Dayan, condemned Lavrov's remarks as "false, delusional and dangerous, and worthy of all condemnation."
Putin's attempt to justify his invasion as a "denazification" effort plays on the Russian public's longstanding hatred for the Nazi regime, but Zelenskyy is Jewish and had family members perish in the Holocaust. Russian officials have compared him to Jews who were forced to collaborate with Nazis.
On Friday, Zelenskyy condemned Russian soldiers as "even more cynical" than Hitler's troops.
"Russian troops manage to be even more cynical than the Nazis 80 years ago," he said. "At that time, the invaders did not say that it was the Mariupol residents and the defenders of the city who shelled and killed themselves."
The Ukrainian president predicted that U.S. aid in the form of the Lend-Lease program "will help Ukraine and the whole free world beat the ideological successors of the Nazis, who started a war against us on our land."
Fox News' Caitlin McFall contributed to this report.
ASSOCIATED PRESS
TEL AVIV, Israel (AP) — Israel on Monday lashed out at Russia over "unforgivable" comments by its foreign minister about Nazism and antisemitism — including claims that Adolf Hitler was Jewish. Israel, which summoned the Russian ambassador in response, said the remarks blamed Jews for their own murder in the Holocaust.
It was a steep decline in the ties between the two countries at a time when Israel has sought to stake out a neutral position between Russia and Ukraine and remain in Russia's good stead for its security needs in the Middle East.
Asked in an interview with an Italian news channel about Russian claims that it invaded Ukraine to "denazify" the country, Sergey Lavrov said that Ukraine could still have Nazi elements even if some figures, including the country's president, were Jewish.
"So when they say 'How can Nazification exist if we're Jewish?' In my opinion, Hitler also had Jewish origins, so it doesn't mean absolutely anything. For some time we have heard from the Jewish people that the biggest antisemites were Jewish," he said, speaking to the station in Russian, dubbed over by an Italian translation.
In some of the harshest remarks since the start of the war in Ukraine, Israeli Foreign Minister Yair Lapid called Lavrov's statement "unforgivable and scandalous and a horrible historical error."
"The Jews did not murder themselves in the Holocaust," said Lapid, the son of a Holocaust survivor. "The lowest level of racism against Jews is to blame Jews themselves for antisemitism."
Prime Minister Naftali Bennett, who has been more measured in his criticism of Russia's invasion, also condemned Lavrov's comments.
"His words are untrue and their intentions are wrong," he said. "Using the Holocaust of the Jewish people as a political tool must cease immediately."
Israel's Holocaust memorial Yad Vashem called the remarks "absurd, delusional, dangerous and deserving of condemnation."
"Lavrov is propagating the inversion of the Holocaust — turning the victims into the criminals on the basis of promoting a completely unfounded claim that Hitler was of Jewish descent," it said in a statement.
"Equally serious is calling the Ukrainians in general, and President (Volodymyr) Zelenskyy in particular, Nazis. This, among other things, is a complete distortion of the history and an affront to the victims of Nazism."
In Germany, government spokesman Steffen Hebstreit said the Russian government's "propaganda" efforts weren't worthy of comment, calling them "absurd."
Nazism has featured prominently in Russia's war aims and narrative as it fights in Ukraine. In his bid to legitimize the war to Russian citizens, President Vladimir Putin has portrayed the battle as a struggle against Nazis in Ukraine, even though the country has a democratically elected government and a Jewish president whose relatives were killed in the Holocaust.
Ukraine also condemned Lavrov's remarks.
"By trying to rewrite history, Moscow is simply looking for arguments to justify the mass murders of Ukrainians," Ukrainian presidential adviser Mykhailo Podolyak tweeted. Ukrainian Foreign Minister Dmytro Kuleba said Lavrov's remarks exposed the "deeply-rooted antisemitism of the Russian elites."
World War II, in which the Soviet Union lost an estimated 27 million people and helped defeat Nazi Germany, is a linchpin of Russia's national identity. Repeatedly reaching for the historical narrative that places Russia as a savior against evil forces has helped the Kremlin rally Russians around the war.
Israel was formed as a refuge for Jews in the wake of the Holocaust. Over 70 years later, the Holocaust is central to its national ethos and it has positioned itself at the center of global efforts to remember the Holocaust and combat antisemitism. Israel is home to a shrinking population of 165,000 Holocaust survivors, most in their 80s and 90s, and last week the country marked its annual Holocaust memorial day.
But those aims sometimes clash with its other national interests. Russia has a military presence in neighboring Syria, and Israel, which carries out frequent strikes on enemy targets in the country, relies on Russia for security coordination to prevent their forces from coming into conflict with one another. That has forced Israel to tread lightly in its criticism of the war in Ukraine.
While it has sent humanitarian aid to Ukraine and expressed support for its people, Israel has been measured in its criticism of Russia. It has not joined international sanctions against Russia or provided military aid to Ukraine.
That paved the way for Bennett to be able to try to mediate between the sides, an effort which appears to have stalled as Israel deals with its own internal unrest.
The Holocaust and the constant manipulation of its history during the conflict has sparked outrage in Israel before.
In a speech to Israeli legislators in March, Zelenskyy compared Russia's invasion of his country to the actions of Nazi Germany, accusing Putin of trying to carry out a "final solution" against Ukraine. The comparisons drew an angry condemnation from Yad Vashem, which said Zelenskyy was trivializing the Holocaust.