Evola in the early 1940s
The Royal Janitor
by
John Presco
Chapter Putin's Brain
After answering Steven Seagal's cellphone after this Brute was subdued by Starfish, The Wizard was surprised to hear he was talking with "Putin's Brain".
'Hello, Dugin. It is not so good to hear your voice."
"Who is this?"
"This is your old nemesis who you accused of stealing the core teaching of Evola. We almost fought a dual, remember?"
"How can I forget. Do you still have it? And how did you get Steven's phone?"
"Mr. Seagal had an accident. He ran into a bouquet of sunflowers. Arnold Schwarzenegger is giving him CPR. It looks like he may live! I want you to quit Putin and come work for me at BAD."
"You can go to hell! I want what belongs to me! I will send a Psychic Bill Collector for you. You owe me!"
"When can I expect him – or her! Do some meditating and see what kind of force protects me – now!"
After five minutes….
"How did you find her? Where is she! Tell me – you rotten son of a bitch?"
"She's right here, sleeping next to Steven. I had to dart her."
In 1980, Dugin joined the "Yuzhinsky group", an avant-garde dissident group which dabbled in Satanism and other forms of the occult.[25][26] In the group, he was known for his embrace of Nazism which he attributes to a rebellion against his Soviet raising, as opposed to genuine sympathy for Hitler.[27] He adopted an alter ego with the name of "Hans Siever", a reference to Wolfram Sievers, a Nazi researcher of the paranormal.[28] Studying by himself, he learnt to speak Italian, German, French, English[29] and Spanish.[30] He also discovered the writings of Julius Evola in the V. I. Lenin State Library, and adopted the beliefs of the Traditionalist School. In 1987 he was convicted of molesting a 12-year-old boy.[31]
Arnold Schwarzenegger
DAVID VON DREHLE: Thank you for having me, Ayesha.
RASCOE: You wrote that Dugin is commonly referred to as, quote, "Putin's brain." Can you give us a sense of Dugin's ideology?
VON DREHLE: Dugin is a good old-fashioned mystical fascist of the sort that kind of flourished after World War I, when many people in Europe felt lost, felt like the Old World had failed, and were searching around for explanations. And a certain set of them decided the problem was all of modern thinking, the idea of freedom, the idea of individual rights. And in Dugin's case, he felt that the Russian Orthodox Church was destined to rule as an empire over all of Europe and Asia. And eventually, in a big book in 1997, he laid out the road map for accomplishing that. He's continued to be intimately involved in the Russian military, Russian intelligence services and Putin's inner circle.
RASCOE: And so you talk about how this ideology has manifested in Putin's actions, this idea that Russia should basically, as you said, rule over all of Europe and Asia.
VON DREHLE: Well, he felt that this was the great land-based empire and that it was in competition with a great sea-based empire that was led by the United States and Great Britain. So step one was to weaken the U.S., weaken Great Britain and disconnect us from our ties to Europe. And if you look at the way Putin has manipulated the internet over the past 20 years, the rise of social media to drive division and heat up the culture wars in the United States, to influence the Brexit movement in Great Britain. All of these things are steps to weaken the West because it's Russia's destiny to draw Europe toward Russia.
RASCOE: And how does Ukraine fit into this line of thinking?
VON DREHLE: Yeah, well, Dugin and then Putin has given voice to this, as well. They say that Ukraine is not a separate country, that it's another Russian Orthodox-dominated country. But from a strategic standpoint, it is the nation on the north shore of the Black Sea. And Dugin says that Eurasia, as he calls the future Russian empire – Eurasia has to have complete control of the Black Sea.
RASCOE: And what would happen in Asia in that point? Because Russia and China have fairly good relations, or they're pretty close.
VON DREHLE: Yeah, Dugin does not believe that Eurasia, you know, the great Russian empire, will be complete until China has been basically destroyed, that if only Hitler had never invaded Russia, then together, Russia and Germany and Japan could have formed a fascist alliance that would have dominated the world with Russia as the strongest partner from – as he puts it, from Dublin to Vladivostok.
Philosopher known as 'Putin's brain' says Russia needs to escalate Ukraine war (msn.com)
Aleksandr Dugin: The far-right theorist behind Putin's plan – 60 Minutes – CBS News
Aleksandr Dugin: The far-right theorist behind Putin's plan – 60 Minutes – CBS News
Russian intellectual Aleksandr Dugin is also commonly known as 'Putin's brain' : NPR
Philosopher known as 'Putin's brain' says Russia needs to escalate Ukraine war
Alexander Nazaryan – 8h agoFollow
React|126
WASHINGTON — The ultranationalist Russian philosopher Alexander Dugin, commonly referred to as "Putin's brain" for his influence within the Kremlin, said earlier this week that the Russian military retreat from Kyiv was a "temporary situation" and predicted that after a regrouping, a broader campaign across Ukraine could commence again.
Dugin made his comments to a Turkish newspaper; the interview was reported on by RIA Novosti, a Kremlin-controlled wire news service that has consistently amplified anti-Ukrainian rhetoric.
"The Russian army is currently fighting the sovereign powers that impose a unipolar world," Dugin said, in reference to the alliance of pro-Ukraine allies led by the United States. "We cannot lose this war. Otherwise, the whole world will turn into a large fire."
An eclectic thinker with a fondness for the occult, Dugin has published several books calling for a broader Slavic empire that would include Ukraine, as well as Moldova and Belarus.
© Provided by Yahoo News USAlexander Dugin in his TV studio in Moscow in 2016. (Francesca Ebel/AP)
Russian President Vladimir Putin shares these expansionist views. In a lengthy 2021 article, "On the Historical Unity of Russians and Ukrainians," he deployed remarkable historical revisionism to argue that Ukrainian nationhood was an aberration resulting from the collapse of the Soviet Union in 1991.
Since then, Ukraine has tried to orient itself away from its much larger neighbor and toward the West. Putin has seen that move as an affront, first trying to bring Ukraine back into the fold in 2014, when Russian forces and pro-Russian paramilitaries took over the Crimean Peninsula as well as two eastern border regions, Luhansk and Donetsk, with large Russian-speaking populations.
Related video: How Putin's war in Ukraine is hurting the U.S. economy (MSNBC)
Loaded: 20.30%LQCaptionsFullscreenUnmute
How Putin's war in Ukraine is hurting the U.S. economy
When the second invasion of Ukraine began in February, Russian forces moved toward Kyiv and other large cities, only to see their gains quickly reversed by a spirited Ukrainian resistance equipped with Western arms. Facing the unthinkable prospect of defeat, Russian units retreated into Belarus, while the Kremlin sought to revise its war aims downward. Despite having once aimed for regime change, Moscow appeared to indicate that it would settle for the territorial gains it made in Crimea and Ukraine's eastern borderlands in 2014.
© Provided by Yahoo News USDugin addresses a 2014 rally in Moscow in support of the people of Donbas. ((Zurab Dzhavakhadze/Itar-Tass/Zumapress.com)
In his interview with Turkiye Gazetesi, the Turkish newspaper, Dugin raised expectations once more, predicting a new countrywide offensive.
He described retreat as a "purely tactical move" that would allow the army to execute "revisions," a seeming reference to organizational changes like the appointment of Gen. Alexander Dvornikov, a veteran of Russia's brutal campaign in Syria, to head an offensive in the east.
But, Dugin warned, gains in the east alone are "not a victory for Russia. Our soldiers will not return home until targets across the country have been destroyed and security has been established, or until Zelensky surrenders."
© Provided by Yahoo News USPhilosopher known as 'Putin's brain' says Russia needs to escalate Ukraine war
_____
How are Ukrainian forces taking out so many Russian tanks? Use this embed to learn about some of the weapons systems the U.S. is sending to the Ukrainian army.
US says three Russians offered congressman a free trip as part of a propaganda and disinformation campaign
By Kara Scannell – 2h agoFollow
React|178
Federal prosecutors in New York on Thursday unsealed an indictment charging a member of Russia's legislature and two of his staffers with orchestrating a propaganda and disinformation campaign targeting US lawmakers.
© Mikhail Svetlov/Getty ImagesRussian businessman and politician Alexander Babakov attends an unifying congress, on February, 22, 2021, in Moscow, Russia.
Aleksandr Babakov, deputy chairman of the Russian State Duma, and his staffers Aleksandr Vorobev and Mikhail Plisyuk, were charged with conspiring to act in the US as an unregistered foreign agent, conspiring to violate US sanctions and conspiring to commit visa fraud.
As part of the alleged scheme, in 2017, prosecutors said the men allegedly violated US sanctions laws by seeking to recruit at least one US businessman and at least one congressman with an all-expenses paid trip to attend a conference in Yalta, an area in Russian-controlled Crimea, for the benefit of Sergey Aksyonov, a Russian placed on the US sanctions list following Russia's annexation of Crimea.
The congressman, who was not identified, did not accept the invitation, the indictment said.
Related video: Russians now rallying behind Putin's invasion (CNN)
many people who are who opposed the war they either left or theyPause
Loaded: 28.40%LQCaptionsFullscreenUnmute
Russians now rallying behind Putin's invasion
Prosecutors allege the men schemed to affect US policy toward Russia from 2012 to 2017 "through staged events, paid propaganda, and the recruitment of at least one American citizen to do their bidding in unofficial capacities," according to the indictment.
Dogs Should Eat Food, Not Burnt Brown Balls. Switch To a Smarter, Healthier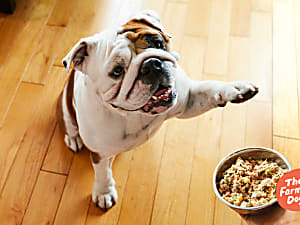 Also in 2017, prosecutors say that Babakov requested a meeting with a congressman in Washington through the American citizen and Babakov and his staffers falsified their Visa applications by saying they were traveling separately and on vacation. The US placed the three men on the US sanctions list in 2017 so their visas were denied, and no meetings took place, prosecutors said. Babakov, a pro-Vladimir Putin lawmaker, was also sanctioned by the European Union for voting in favor of a Russian bill annexing Crimea in 2014.
The three men are based in Russia and remain at large, prosecutors said. The US Justice Department is seeking forfeiture of any property, vessels, aircraft used or traced to the proceeds obtained through the alleged crimes.
The Russians, the indictment alleges, used a nonprofit organization based in Russia, the Institute for International Integration Studies, as a front for their activities.
"Russian legislator Aleksandr Babakov and two of his staffers allegedly orchestrated a covert Russian propaganda campaign in the U.S. in order to advance Russia's malevolent political designs against Ukraine and other countries, including the U.S.," Damian Williams, the US attorney for the Southern District of New York, said in a statement.
"Today's indictment demonstrates that Russia's illegitimate actions against Ukraine extend beyond the battlefield, as political influencers under Russia's control allegedly plotted to steer geopolitical change in Russia's favor through surreptitious and illegal means in the U.S. and elsewhere in the West," Williams added.