Read the texts sent by Ginni Thomas to WH official urging overturn of 2020 election (kmbc.com)
I am seeking an attorney. I want to bring a lawsuit against Virginia and Clarence Thomas – and Donald Trump – for conducting a fraudulent demonstration in front of the White House – that moved to our Nation's Capitol, where I took part in a legitimate million person demonstration against the war in Vietnam. These three activated my PTSD when I beheld a man carrying a Confederate flag in the Capitol rotunda. They conspired to take away my Civil Rights – and equal access to the law. They inflicted their religion on me, and my right to vote – and enjoy the results of my vote! I was perusing my Victorious Happiness when these liars told lies in order to prevent a peaceful transfer of power. Winning is a wonderous thing in America – the world capitol of sports and game shows. Playing fair – is huge! These three conspired to take my pursuit of a Victory away – forever! I cheated no one, and would go up against – all cheaters! I did not vote for Ginni and Clarence.
On March 24, 2022, I had a visit with my therapist online. I wept as I read her a paragraph from Rena Easton's letter that indicated she suffered PTSD from the abuse she suffered as a child. We had this in common. Several Capitol Police are being treated for PTSD. I showed my therapist a menacing image of my father on a chopper. He kept calling up my girlfriend in the middle of the night – and put the make on her. She threatened to leave me. I went to his home to confront him – and almost go shot. I told my therapist 'The Sopranos' was fiction. I grew up with – the real thing!
I told her about the nightmare I had the previous night, but we ran out of time before I got into the details. I had gone back to my apartment in Sacramento to get something. I fled from there because the Hell's Angels were coming for me. I told Sonny Barger's son to tell his mother to stop dealing drugs out the back door. My landlord helped me pack my things and paid my way – back to Oregon. I had to flee from allot places – to save my life. I fled my apartment on Beacon Hill where I took the Mafia to court. A black squatter raped a fifteen year old Native American friend of mine when she came to see me. I got physical with him. My black neighbors were talking about getting guns – and fighting for our building,
I told my therapist I was going to look for an attorney to sue the Oregon Family Council after our session. I made three calls, then, took a nap. I figure I was on the phone with the receptions for "Constitutional Attorneys" when the news broke about Ginni Thomas's treacherous remarks about the insurrection on January 6th. where she said
"Release the Kraken!"
The 24th. was Marilyn's birthday. Twenty years she had to go into woman's shelter after he ex-lover raped her. He was on America's Most Wanted. He called me from her house and made threats. Several days later, I had my friend come get me and take me to California. Her mother made me go to her Baptist church, and to three Billy Graham crusades when I was seventeen. When I didn't go down and be saved, she forbid me to see my first girlfriend again – or she will call the police. This is extreme religious abuse that traumatized me. This is the ABUSE that Ginni and her evangelical gangs take delight in inflicting on American Citizens they do not know with the help of her husband who sits on the Supreme Court. Did Clarence offer any opinions, and give any advice to his beloved wife on religious issues that are so dear to her?
"This is a fight of good versus evil. Evil always looks like the victor until the King of Kings triumphs. Do not grow weary in well doing. The fight continues. I have staked my career on it. Well at least my time in DC on it."
This borders on Real Religious Terrorism! Evangelicals do not believe Mormonism and Catholicism are REAL religions, thus Ginni's mission is NOT about Religious Liberties. It's an evil Inquisition aimed at identifying and judging the "Evil" ones, in hope they can be denied the Right to Vote. My Pilgrim kin, John Wilson, was engaged in a REAL Witch Hunt. This is a real case for the real Justice Department.
My ex-wife, Mary Ann Tharaldsen studied architecture at Cornell. When she saw my fifty drawing of Atlantis, she was amazed. I aspired to be an architect when I was sixteen after I read Fountainhead. Clarance Thomas read this book – and never studied architecture. He went to Yale law school. He had to know his wife was consorting with very dangerous people – that were into GUNS!
Two years ago Marilyn told me she went to the Spawn Ranch to buy LSD from Charlie Manson who wanted her and her boyfriend to trip with him – and the girls. Our friend Bryan was invited to the Tate house the night of the murders. Bryan forbid me to see Melinda whose father murdered his friend – with a blow-torch! I have been exposed to MUCH VIOLENCE! My attorney introduced me to the Mayor of Boston, who shook my hand and said;
"It took guts to stand up to those people!"
Living in this Democracy – is not a fucking game to me! I have had to fight for my life, and the lives of others. I need the Supreme Court – on my side! I need the REAL RIGHT to demonstrate – on my side! I even need God – on my side! I accuse the Thomas' of being – FRAUDS!
A month after we met, fifteen year old Marily Reed took me to see her good friend, Les MacCann. Her half-sister was married to his drummer. Les played and sang – just for us. When M graduated she went to Paris and lived with her sister who was surround by Black Radicals. Years later, Shauna disappeared. When their mother saw Eldridge Cleaver on the Jim Baker show, she sent a letter asking if this former Black Panther knew where her daughter was. In a week, she got a call from her daughter – that was in hiding! This is…….The Real Deal!
M was married to the late Jazz Drummer – Kenny Reed. Who rolled over in his grave on Marilyn's birthday. Somethings, are so unreal, one is traumatized – for a lifetime! This ones for you Kenny!
"Release the real Kraken!"
John Presco
President: Royal Rosamond Press
Candidate for Governor of Oregon
The first of the 29 exchanges, on Nov. 5, was Thomas sending Meadows a link to a video, now deleted, about a former State Department adviser and current far-right commentator named Steve Pieczenik. "Watermarked ballots in over 12 states have been part of a huge Trump & military white hat sting operation in 12 key battleground states," she wrote, adding "I hope this is true" and asking if it was possible.
Thomas also quote-texted: "Biden crime family & ballot fraud co-conspirators (elected officials, bureaucrats, social media censorship mongers, fake stream media reporters, etc) are being arrested & detained for ballot fraud right now & over coming days, & will be living in barges off GITMO to face military tribunals for sedition," adding: "I hope this is true" as well.
Thomas repeatedly urged Meadows to convince Trump to hire, then not fire, Powell. Before Powell's ill-fated Nov. 19 press conference with a sweaty Rudy Giuliani, Thomas texted Meadows: "Sounds like Sidney and her team are getting inundated with evidence of fraud. Make a plan. Release the Kraken and save us from the left taking America down." When Trump effectively dumped Powell on Nov. 22, Thomas texted: "Trying to understand the Sidney Powell distancing." Meadows texted back: "She doesn't have anything or at least she won't share it if she does." Thomas replied, "Wow!"
'Release the Kraken': Ginni Thomas' post-election texts to Trump's chief of staff included hints of QAnon (theweek.com)
Posted on August 4, 2019 by Royal Rosamond Press
Joan Corbett was a good friend of my ex-wife and myself. She suffered from severe alcoholism due to her PTSD she acquired after coming home for Thanksgiving, and finding her family slaughtered. These latest shooters have targeted people of color. The Mau Mau Murders should be be labeled a 'Hate Crime'.
Joan was at my wedding. Mary Ann allegedly was the wife of Thomas Pynchon, whose novel 'Inherent Vice' swirled around the Manson murders. It is clear I have been doing battle to the Real Bad Guys. I survived a hit by a Mafia associate.
I am going to contact Quentin Tarantino and see if he wants to co-author a story on the Mau Mau Murders.
John Presco
Copyright 2019
CHICAGO, Oct. 15 — Eight members of a group called‐"De Mau Mau" gang, which was formed by dishonorably discharged black veterans of Vietnam, were charged today with nine murders, including the mass slayings of two white families.
The police said that the murders, which date to last spring, appeared to have been racially motivated and were linked by ballistic tests.
Six of the eight accused men, wearing Army fatigue jackets, were arraigned early today. The suspects, described by Cook County Sheriff Richard J. Elrod as "the gang leaders and the triggermen," were held without bail in Cook County jail. Two other suspects were being sought.
Several of the suspects were expelled last spring from Malcolm X University, a city university on Chicago's West Side where one official described them as "bitter and full of hatred."
"We are hopeful we can solve a number of other terrible killings in the area," Mr. Elrod said.
He identified the six arrested men as Reuben Taylor, 22 years old; Donald Taylor, 21; Michael Clark, 21; Nathaniel Burse, 23; Edward Moran Jr., 23, and Robert Wilson, 18, all of Chicago.
The six were charged with the slayings of Paul Corbett, a retired insurance executive, and his wife, stepdaughter, and sister‐in‐law in their Barrington Hills home near Chicago; three members of the Stephen Hawtree family in Monee, Ill.; Army Specialist 5 William Richter, in Highland Park, Ill., and Michael Gerchenson, a Southern Illinois University student whose body was found near West Frankfort, Ill. All the victims were white.
Dr. Charles G. Hurst Jr., president of Malcolm X, said that members of the gang were expelled from the school last spring after they had beaten up students and intimidated teachers.
'It Was Pure Terror'
"It was pure terror," Dr. Hurst said. "Members of the Mau Mau would intimidate and beat up students and teachers. They were just frustrated, bitter young men."
In the spring members of the group were expelled from the college. The ritual hand clasp of the gang was barred from the campus.
Dr. Hurst said that the group had formed in Vietnam and that the men got together when they returned with dishonorable discharges to the United States. He said that he had no idea how many members were in the gang.
"There never seemed any motivation in their violence. They were desperate men venting their frustration within the school. They had no way of living, no way to make money, no saleable skills," Dr. Hurst said.
'Disqualified From Society'
"The men had been disqualified from society," he said. "They were into drugs. The Mau Mau was just bitter men left to wander aimlessly.
"It was never a political group. I don't think it had to do with color or race. It was just plain hatred."
At a news conference earlier, Sheriff Elrod told newsmen that four members of the gang had been previously arrested and charged with possession of marijuana.
"We had a good tip these linen might be involved in some of the unsolved crimes in the state," he said. "After questioning, one lead led to another and we were able to charge four more members of the gang. We expect more arrests." The sheriff added:
"We have the ringleaders and the triggermen now. We are hopeful we can solve a number of other killings in the area."
Two of the men arrested were karate experts, the police said. The two had been arrested earlier by task force policemen after they attacked an undercover decoy in the subway, the police said.
"There's not much I can say," Dr. Hurst said. "I don't know if these men are guilty. But it is all so tragic."
Posted on October 30, 2020 by Royal Rosamond Press
If I become the President of the United State of America, I will open an investigation as to who killed Sky, the Beat Dishwasher at the New Balladeer. I will reopen the investigation as to what Keene did those paintings. Note the artwork on the wall. I will declare Beatianity as the National Religion replacing the prejudiced evangelical cult that has become a sanctuary for racists. Note the black faces at the Venice West Cafe. There is the High Noon Clock which says…."We cater to Futurians!" Why is that Beat Goddess holding a lantern?
In 1961, when I was fifteen, I stood in front of the Venice West Cafe trying to find the courage to go in. I was authoring poems that my teacher compared to T.S. Eliot. It was these women, these vamps that kept me out. I was very shy of women. If I had gone in they would have done all the work. They would have ate me alive. I would be adored as The Boy Poet. As it turned out, I got in the middle of The Beatnik Murder Case.
My good friend, Bryan MacLean was a good friend of Sky who became the lover Melinda. Bryan and Sky hung at Venice West. Bryan played for Love. Here is Arthur Lee and Hendrix. Words were – King! Arthur sings Bryan's song Orange Skies.
John Presco
Presidential Candidate
Posted on August 27, 2019 by Royal Rosamond Press
https://www.nbcnews.com/news/world/danes-react-anger-after-trump-cancels-state-visit-over-greenland-n1044691
Last night I am watching Rachel Maddow when on comes a video of a Danish member of Parliament taunting POTUS. She is trying to sell him windmills in the North Sea, the home of the Kraken. This sea is overlaid upon the State of Nebraska, and I choke.
"Oh my God! She's a Daughter of the Kraken luring POTUS to his death! Dael, come look at this! Hurry!"
Dael would pause her latest video, and come running.
"Look at the shape of those blue areas laid atop Nebraska! That's the Kraken! Rena was born in Nebraska. Her people came from Denmark as Mormons. I think Trump wants to buy Greenland, then lease it to Israel so they can have raw materials to make stuff, so they are not like an Arab nation, everyone living off the oil and gas of the Leviathan oil field!"
"By golly – you got it! But, you have to get over her. I can see your heart pounding like crazy at just the mention of the name Nebraska! That She-thing will be the death of you yet!"
"Did I tell you about the time she tried to lure me in the water?"
"A thousand times!"
"Rena was afraid of salt water, but was like a mermaid in fresh water. This tells me she is related to Merovee and the Saleen Franks. I think Trump wanted to make a GIANT Biblical Land Deal that would put him in the Bible, and the History books. He is after the Jewish American Voter. "
The reason I asked Dael Kingsmill to marry me, is, she reminds me of those British black and white movies I grew up on. My pubescent being was awakened by the sight of a English dame in raingear imploring her lover to allow her to help him save the British Empire. He agrees, and she presses her lips and body against her uniformed man. There will be no sexual requirement in our union. Is this good, or, bad. I wish I was young!
M's Kingsmill ran down the archetypal elements required in making a god. Bravo! I have eluded to this many times in this blog, and, given up in despair.
"My readers are – morons!"
When Dael is done, she owns the eyes of a mad person, a mad woman in this case, for she has done the impossible and the forbidden. And, she knows she has to pay! Enter – John! I am sure several of my She-Demons have warned her about me, which stoke her curiosity.
Senator Cotton is an agent for Israel. If Donald gets reelected I am going to found Myth Makers R US and agency dedicated to giving The Trumps just the right myth. Let Rocket Girl deal with Little Rocket Man.
John Presco
https://www.msn.com/en-us/news/politics/tom-cotton-the-us-should-buy-greenland/ar-AAGm5ay?ocid=spartandhp
https://en.wikipedia.org/wiki/Kraken
The kraken (/ˈkrɑːkən/)[1] is a legendary cephalopod-like sea monster of giant size in Scandinavian folklore. According to the Norse sagas, the kraken dwells off the coasts of Norway and Greenland and terrorizes nearby sailors. Authors over the years have postulated that the legend may have originated from sightings of giant squids that may grow to 13–15 meters (40–50 feet) in length. The sheer size and fearsome appearance attributed to the kraken have made it a common ocean-dwelling monster in various fictional works. The kraken has been the focus of many superstitious sailors passing the North Atlantic and especially sailors from the Nordic countries due to their proximity and its Scandinavian origin. Throughout the centuries the kraken has been a staple part of sailors' superstitions and mythos being heavily linked to sailors ability of telling a tall tale.
Leviathan (/lɪˈvaɪ.əθən/; Hebrew: לִוְיָתָן, Livyatan) is a creature with the form of a sea monster from Jewish belief, referenced in the Hebrew Bible in the Book of Job, Psalms, the Book of Isaiah, and the Book of Amos.
The Leviathan of the Book of Job is a reflection of the older Canaanite Lotan, a primeval monster defeated by the god Hadad. Parallels to the role of Mesopotamian Tiamat defeated by Marduk have long been drawn in comparative mythology, as have been wider comparisons to dragon and world serpent narratives such as Indra slaying Vrtra or Thor slaying Jörmungandr,[1] but Leviathan already figures in the Hebrew Bible as a metaphor for a powerful enemy, notably Babylon (Isaiah 27:1), and some scholars have pragmatically interpreted it as referring to large aquatic creatures, such as the crocodile.[2] The word later came to be used as a term for "great whale" as well as of sea monsters in general.
Sen. Tom Cotton (R-Ark.) called Monday for the United States to buy Greenland from Denmark, citing the potential economic benefits in purchasing the mineral-rich Arctic island territory.
In a New York Times op-ed, Cotton noted that the United States is not the only country interested in the island. China, Cotton warned, has also recognized Greenland's economic potential by attempting to buy an American naval base there and by trying to build three airports.
Cotton's op-ed comes as President Donald Trump has expressed interest in purchasing Greenland, which is an autonomous region of Denmar
Skovgaard said he still plans to fly the Trump effigy on Sept. 2 to channel disapproval of Trump and frustration at Denmark's recent reluctant foray into the global spotlight.
"When you encounter something absurd, meet it with absurdity," he said.
Skovgaard said Danes were struggling to understand how their country's relationship with an ally could have become so inconsistent.
"We love the U.S. We have a lot in common and have supported each other over the years. We will keep doing that. How is it possible for one man to flip in the media and jeopardize the entire relationship?" he said. "A lot of public debate today in Denmark is how we still have any normality in otherwise good relations we've had."
Light-up signs bearing the president's name were taken down Wednesday from two prime real-estate locations in Copenhagen's main square after the owner of the building enacted a clause in the contract, their funder told NBC News. "It has served its purpose," said Nicolai Oster, who splits his time between Denmark and Switzerland.
Oster emphasized that while he was "not a Trump fan," he had rented the signs to show support for the visit and counter "grown-up Danes behaving like kindergarten children toward the representative of our most important ally." He blames the visit being canceled on his government's response to Trump's interest in Greenland.
"The Danish government and politicians have from the beginning said, 'No, no, no, we are not engaging in any discussion and debate about the whole Greenland situation. … Because it's Trump, we will say no and make fun of him,'" Oster told NBC News.
The price that Russians are facing for rejecting the war in Ukraine: Threats against activists and soldiers summarily sacked (msn.com)
On Thursday, which marked the one-month anniversary of the start of the offensive that the Kremlin justifies having begun to "denazify" Ukraine, a well-known Russian journalist found a blue and yellow emblem nailed to the door of his house with the word "Judensau" – which means "Jewish pig" in German – written on it. At his feet was a pig's head, complete with a wig that resembled his own famous curly white hair.
© ALEXANDER ERMOCHENKO (Reuters)Russian soldiers on a tank with the letter Z painted on it, in Mariupol on March 24.
Dogs should eat food, not burnt brown balls.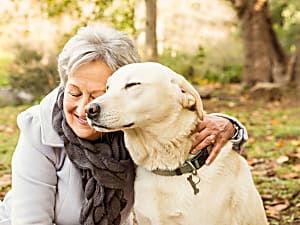 "Have they decided to intimidate me and my family?" asked Alexei Venediktov. "Me, who was taken to be shot by the soldiers of Dudayev?" he continued, in reference to the first Chechen separatist leader. Until a few weeks ago, Venediktov ran the Echo of Moscow radio station, until it was taken off the air by the Russian authorities due to its coverage of the conflict in Ukraine. Since then, he has been threatened for criticizing Russia's role in the conflict.
On Friday, two more activists were attacked in Saint Petersburg. "Danger! A traitor to the homeland lives here!" read a sign that was left at the entrance to the homes of Daria Heikinen, from the Mayak Movement, and Kristina Vorotnikova, who worked with Russian opposition leader Alexei Navalny. In the case of the former, fluids were left on the door handle, while the latter found her door daubed with the word "traitor." Manure had also been left on the floor in the landing.
More such cases had occurred previously. On March 16, activist Olga Misik found the door of her house painted from top to bottom. "My apartment has been given cosmetic treatment," she wrote on Twitter. She became famous after reading the Russian Constitution in front of the police during protests in 2020, when she was still a teenager.
Misik commented on the threats with a subtle warning. "The West will certainly be counting on the 'fifth column'," she said. "They don't live there in the geographic sense, but in their thoughts, in their slave mentality. But the Russian people will be able to distinguish between the traitors and this purification of society will only make the country stronger. A. Hit… [Adolf Hitler], sorry, V. V. Putin," Misik published, transcribing the words that had been uttered shortly before by the Russian president, Vladimir Putin.
The graffiti she was left included the letter Z, which has become a symbol for those who support the war. "Za rodinu" ("for the homeland," in Russian) and "Za presidenta" (for the president), are among the slogans that had already gone viral on social media.