I watched Malcome Davis on CNN give a grim analyses of the fate of Ukraine. Because Putin has threatened NATO with atomic warfare, there is little we can do to save Ukraine. We can go on full Cold War Alert, and prepare for the next invasion. China is a threat.
The Propaganda War has begun. Putin is telling lies about his bombing of cities. I took over Herbert Armstrong's Radio Church that broadcast from Radio London into Europe warning about Russia – who is sending thousand mercenaries into the Ukraine. Are any of them Un-Americans? I suggest the Orange Lodge prepare fo the New Cold War.
John Presco
BELMONT SCHOOL OF ESPIONAGE
"I did not sneak into CIA," she adds. "I earned my way in, and I earned my way up the ranks."
Senator Ted Cruz made disparaging remarks about a CIA advertisement that featured a woman who labeled herself in a manner that offended Senator Cruz. Because the Central Intelligence Agency is a United States Government institution, paid for by Tax Payers, I believe it is wise to found a Private Company that has the best interests of the U.S. at heart, and owns Bad Intentions for our Enemies who threaten us. My company will be an overt enterprise, verses a covert company that disguises its true intentions. Because I rendered the protagonists of my Spy Novel 'The Royal Janitor' a bi-sexual, and other characters, homosexual, I have shown that I am All Inclusive. Cissgender works for me.
London In Belmont | Rosamond Press
ASPI strategy analyst Malcolm Davis says Australia must be prepared for any potential US-China conflict. – ABC News
Why did Russia seize the disused Chernobyl nuclear power plant? – ABC News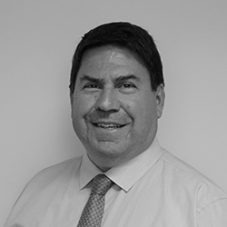 Dr Malcolm Davis joined ASPI as a Senior Analyst in Defence Strategy and Capability in January 2016. He is undertaking policy analysis and research on issues such as Australian Defence Policy and Force Structure; Chinese military modernisation; The future of air and space power; and broadly, future military technology and future war.
Prior to joining ASPI, he was a Post-Doctoral Research Fellow in China-Western Relations with the Faculty of Society and Design at Bond University from March 2012 to January 2016, and he currently retains an Honorary Assistant Professor position in the Faculty.
He worked with the Department of Defence from November 2007 to March 2012, including as Assistant Director (EL-1) with Strategic Policy Guidance, Strategic Policy Division from June 2009 to August 2011.
Prior to this appointment he was a Lecturer in Defence Studies with Kings College London at the Joint Services Command and Staff College (JSCSC), in Shrivenham, UK, from June 2000 to October 2007.
He holds a PhD in Strategic Studies from the University of Hull with his thesis on the Revolution in Military Affairs (RMA) in Asia. He also holds two Masters Degrees in Strategic Studies, including from the Australian National University's Strategic and Defence Studies Centre (1996).
Posted on September 2, 2018 by Royal Rosamond Press
Highly-decorated Commander Fairbanks Jr., KBE, DSC, etc, after the war – and wife, Mary Lee
It is my conclusion, that Douglas Fairbanks Jr. is the model Ian Fleming used for James Bond. I discovered this by looking at the cast of 'The American Venus'. Douglas plays Trident, the son of Nenptune. Consider the opening of 'On Her Majesties Secret Service' where beautiful nude women are carrying tridents.
I suspect Ian Fleming saw the movie 'State Secret' and knew of Fairbank's secret operations. Then there are those images of beautiful actresses hanging on him, the man who was considered the most handsome man in the world. A million women wanted him – at least. Fairbanks was at that bathing beauty contest starring Fey Lanphier.
Fairbanks kept his Naval history in the background. Did he know Fleming was authoring books? Did they converse? Why did no one, until now, compare James Bond to Fairbanks? I think there were agents in South America that might me compromised. Did Elizabeth Taylor know about her fellow thespian's secret life? How about Ian Easton who headed the College of Defence Studies?
Douglas came up with the Beach Jumpers and trained as a Commando. I suspect he looked down on Hollywood after being – the real deal! He had friends in high places, and was done with Slumming For Roles.
Above is the cote of arm of Douglas Fairbanks. It depicts Britain and the U.S. being united, tied by a ribbon across the Atlantic Ocean. Above is the American Eagle carrying the Olive Branch of Peace. This is the most profound discovery in all the billions of words that have been written about James Bond. Note the symbol for Anarchy on the wall under the image of the Arch Villain. I am ordained to take over Ian Fleming and Fairbank's work. I think a remake of 'State Secret' would make a great Bond movie – that never mentions the name Bond. But, with the news of my discovery, everyone will flock to behold – the real deal! No more Hollywood phonies!
Chas Cunningham is now taking down my posts on his facebook for his band. He will have no part of my discovery. He is banned – for life!
John Presco 007
Copyright 2018
https://en.wikipedia.org/wiki/Achnacarry
After that he was made Assistant Chief of Naval Staff (Policy) in 1969, Flag Officer for the Admiralty Interview Board in 1971 and Head of British Defence Staff and Senior Defence Attaché in Washington, D.C. in 1973.[1] He last posting was as Commandant of the Royal College of Defence Studies in 1976: he commissioned armourial bearings for the College which were presented during a visit by the Queen in November 1977.[3] He retired in 1978.[1]
Douglas Fairbanks: A Brash Officer with Brash Ideas
Reassigned to the United States in late 1942, Fairbanks – as brash a junior naval officer as he was a brash onscreen hero – pitched his idea for a U.S. Navy unit specializing in tactical cover, diversion, and deception operations to Admiral H. Kent Hewitt, commander of all U.S. amphibious forces and all American naval forces in North African and Mediterranean waters.
Hewitt loved the idea and took it to the Chief of Naval Operations, Adm. Ernest King. In March 1943, King issued a secret order to establish a force of 180 officers and 300 enlisted men for "prolonged, hazardous, distant duty for a secret project."
Within weeks, Beach Jumper Unit 1 was stood up. The origins of the name Beach Jumper is unclear. One story maintains the moniker came from the unit's mission to "scare the be-jesus out of the enemy," and BJ led to the name Beach Jumpers. In a 1993 interview with the U.S. Naval Institute's journal Proceedings, Fairbanks provided a much more mundane answer.
"It was a codename given by Mountbatten," he said. "The idea was for it to be a cover name – partly descriptive – and a code name at the same time."
The College of Arms in London granted Fairbanks a coat of arms symbolizing the U.S. and Britain united across the blue Atlantic Ocean by a silken knot of friendship
https://commons.wikimedia.org/wiki/File:Coat_of_Arms_of_Douglas_Fairbanks,_Jr..svg
| | |
| --- | --- |
| Description | English: Coat of Arms of Douglas Fairbanks, Jr.Shield: Azure two flaunches connected by a ribbon in fess with a bow OrCrest: An American Bald Eagle's head proper holding a spur Or between two olive branches ProperMotto: Fides conatus et fidelitas (Faith, endeavors and fidelity) |
| Date | 6 April 2015 |
| Source | English: The College of Arms |
Any heraldry experts care to comment on this? On the shield there is a "Red Hand". Is that the "Red Hand of Ulster"? Or does it signify something else?
https://en.wikipedia.org/wiki/State_Secret_(1950_film)
The American Venus is a 1926 American silent comedy film directed by Frank Tuttle, and starring Esther Ralston, Ford Sterling, Lawrence Gray, Fay Lanphier, Louise Brooks, and Douglas Fairbanks Jr. The film was based on an original story by Townsend Martin. The scenario was written by Frederick Stowers with intertitles by Robert Benchley.[1]
It was used as a Commando Training Depot during the Second World War and the village retains close ties to British Commandos, the United States Army Rangers and similar units from other allied nations. In 1928, the Achnacarry Agreement was signed, an early attempt to set petroleum production quotas.
https://en.wikipedia.org/wiki/Commandos_(United_Kingdom)
https://en.wikipedia.org/wiki/Beach_Jumpers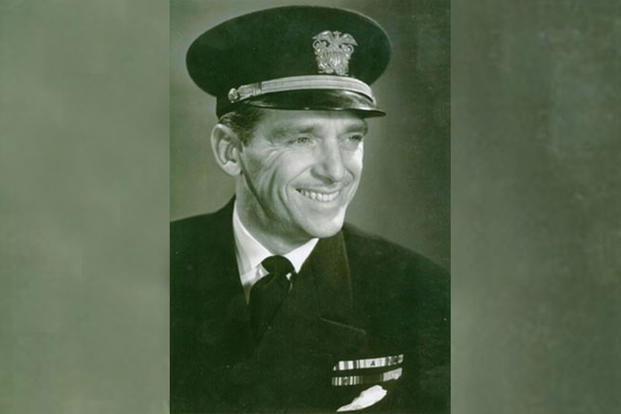 Military.comBy Bethanne Kelly Patrick
Dashing, handsome, and connected, Douglas Fairbanks Jr. had a well-established movie career in 1939. He could easily have spent the war years starring in light-hearted entertainments. Instead, he combined political activism with active-duty military service in the U.S. Navy, and was instrumental in bringing special tactical deception methods to U.S. naval operations.
Fairbanks came from Hollywood royalty and had friends in high places, including President Franklin Roosevelt, who in 1941 appointed Fairbanks as special envoy to South America, where he gathered intelligence. In the late 1930s, at the height of American isolationism, he helped Adlai Stevenson organize the William Allen White Committee that lobbied for U.S. entry into the war. Six months before Pearl Harbor, he obtained a commission in the Naval Reserve.
Fairbanks' support of intervention was doubtless strengthened by his lifelong Anglophile sympathies. He was a great favorite of several British royals, and King George VI was to give him an honorary knighthood for "furthering Anglo-American amity." His ties to England were knotted tight when he was assigned to an officer exchange program under British Adm. Lord Louis Mountbatten. Lt. Fairbanks trained with the Royal Navy at the HMS Tormentor Advanced Training and Amphibious Operations Base and at the Commando Training School at Ancharry Castle, Scotland. He learned the art of naval deception and brought its skills and philosophy with him to his next assignment at Virginia Beach.
Under the command of Adm. Kent Hewitt, Fairbanks suggested that a unit of specialists such as those he had trained with might aid in the deployment of U.S. Naval forces in North Africa and the Mediterranean. The suave Fairbanks helped Hewitt sell the idea in Washington, and in 1943 the Beach Jumper program was begun. Although Fairbanks was not senior enough to command the unit, he was assigned to develop, supervise, and coordinate all plans with the British. The Beach Jumpers created and sustained the illusion that a military landing was happening at one beach — when in reality, that landing was taking place at a completely different location. These units had great success at Sicily, Salerno, Southern France, and the Philippines during World War II.
At the war's end, Fairbanks was working on schemes to support the scheduled British landings at Singapore. He retired from the reserve as a captain in 1954. He wrote an enormously entertaining book about his wartime experience, "A Hell of A War."
However, his truest feelings about his patriotic service may be best expressed in his words to a journalist in 1990. After forming the White Committee, he and his family received several death threats. "Why did I do it," said Fairbanks. "I can only describe it with words that are considered rather corny these days: conviction, conscience, doing what I thought was right, the hell with the results."
Douglas Fairbanks Jr. died on May 7, 2000, at the age of 90.
Although celebrated as an actor, Fairbanks was commissioned as a reserve officer in the United States Navy when the United States entered World War II and was assigned to Lord Mountbatten's Commando staff in the United Kingdom.[16]
In 1941, President Franklin D. Roosevelt appointed him special envoy to South America. Fairbanks served on the cruiser USS Wichita during the disastrous Convoy PQ17 operation.[17]
Having witnessed (and participated in) British training and cross-Channel harassment operations emphasizing the military art of deception, Fairbanks attained a depth of understanding and appreciation of military deception then unheard of in the United States Navy. Lieutenant Fairbanks was subsequently transferred to Virginia Beach where he came under the command of Admiral H. Kent Hewitt, who was preparing U.S. naval forces for the invasion of North Africa.
Fairbanks convinced Hewitt of the advantages of a military deception unit, then repeated the proposal at Hewett's behest to Admiral Ernest King, Chief of Naval Operations. King thereupon issued a secret letter on March 5, 1943 charging the Vice Chief of Naval Operations with the recruitment of 180 officers and 300 enlisted men for the Beach Jumper program.
The Beach Jumpers' mission would simulate amphibious landings with a very limited force. Operating dozens of kilometers from the actual landing beaches and utilizing their deception equipment, the Beach Jumpers would lure the enemy into believing that theirs was the principal landing.
United States Navy Beach Jumpers saw their initial action in Operation Husky, the invasion of Sicily. Throughout the remainder of the war, the Beach Jumpers conducted their hazardous, shallow-water operations throughout the Mediterranean.
For his planning the diversion-deception operations and his part in the amphibious assault on Southern France, Lieutenant Commander Fairbanks was awarded the United States Navy's Legion of Merit with bronze V (for valor), the Italian War Cross for Military Valor, the French Légion d'honneur and the Croix de guerre with Palm, and the British Distinguished Service Cross.
Fairbanks was also awarded the Silver Star for valor displayed while serving on PT boats and in 1942 made an Officer the National Order of the Southern Cross, conferred by the Brazilian government.[18][19]
"A Hell of a War": An Interview with Douglas Fairbanks, Jr.
Naval History Magazine – October 1993 Volume 7 Number 3
The motion picture legend talked recently to the Naval Institute's History Division Director Paul Stillwell and Naval History Editors Fred L. Schultz and Linda O'Doughda about his new book, A Hell of a War (New York: St. Martin's Press, 1993). Still sporting his familiar thinly trimmed moustache and red carnation, he sat behind the desk of his Madison Avenue office immersed in a vast collection of memorabilia. Among the treasures he displayed—mostly autographed photos of Hollywood and political notables—were the helmet he wore in combat, his Navy cover and lieutenant commander's shoulder boards, and a life ring off the battleship Washington (BB-56) inscribed "Lieut. D. Fairbanks, Jr., USNR, to a sailor good enough to be a Marine," from then-Marine Corps Captain Donald Hittle, later Brigadier General Hittle, who is now a writer and the President of the Army-Navy Club in Washington, D.C.
In keeping with the low-key style he used so effectively in his new book—which is the sequel to his Hollywood memoir The Salad Days (New York: Doubleday, 1988)—Fairbanks recalled his experiences as a Naval Reserve officer in the Atlantic and Mediterranean theaters of World War II. As it turned out, the veteran of more than 80 movies knew of the Naval Institute, too.
Fairbanks : I still take the Proceedings , you know.
Naval History : Now, that's the way to start an interview.
Naval History : You took great pains not to be recognized or treated specially during your naval service. How do you feel about participating in interviews and getting attention now?
Fairbanks : Frankly, being in the theatrical world, and also the governmental, diplomatic, and political worlds, I've been at the other end of interviews since I was a boy. So there's really nothing novel about it. I try to make sense out of it, to give the right answers, and to be as honest as I can.
Naval History : To put things in perspective, where would you place your naval service in the overall context of your life?
Fairbanks : That's a good question, isn't it? It's one I shouldn't answer quickly. [Pauses.] I'd put it very high up, very high up indeed. But it had to be. I wasn't a boy when I went in. In fact, I was beyond draft age. I went in 1940, when I was already 30 years old. My theatrical career was fairly flourishing at the time. But I wanted to get into the Reserves and take on Adolf Hitler. Actor Robert Montgomery and I went in at the same time and did our training together. I had a difficult time getting a commission in the first place, because I didn't have a university education. I finally got one through a correspondence course in California. Franklin Roosevelt, Jr. went with me the day I signed on to go to sea in Boston.
Naval History : You've probably heard the various theories espoused about how in the world we could have been taken by such complete surprise at Pearl Harbor. At least one even implicates President Franklin D. Roosevelt in a conspiracy. What do you think about all of that?
Fairbanks : Nonsense. I don't believe that President Roosevelt would have been involved in any conspiracy. If that were true, evidence of it surely would have come out much earlier than this. People suspect anything they don't like or don't want to digest. It's libel and slander on the President to suggest a conspiracy. All sorts of things could have happened. Nearly everything is possible. The senior admirals and generals, I'm sure, considered it a possibility—but not a probability. And they likely gave it no more credence than a dozen other options.
Naval History : We realize that you had a close relationship with President Roosevelt and his family before the war. Has your opinion of him changed since then?
Fairbanks : Not at all, except that I have even more admiration for him now. I thought he was a wonderful man, and still do.
Naval History : In the book you say that, after you received an AlNav bulletin that Pearl Harbor had been attacked, you threw it in the wastebasket. Having been the first and only one on board to have seen it, what made you pull it back out?
Fairbanks : I was not certain what it meant—"Air Raid Pearl Harbor, this is no drill." What the hell was Pearl Harbor? Where was it? And what did they mean, "This is no drill?" That part made me think it might be serious and that maybe I should tell somebody about it. I was an Atlantic sailor at the time, not a Pacific one. Nobody in the Atlantic knew much about Pearl Harbor.
Naval History : You acknowledge that you were luckier than most, especially those in the Navy. How would you rate your general relationship with your shipmates?
Fairbanks : Pretty good. I didn't have any special advantages. I was just lucky that the things I did came off all right and that I didn't get hurt. And I didn't break any rules, or at least I didn't get caught breaking any.
Naval History : So you made a specific effort not to trade on your celebrity status?
Fairbanks : Oh, absolutely, yes. That would have been stupid—suicidal. There were always some who tried to put me in my place. "We'll teach this guy," they'd say. When I didn't pay them any attention, that sort of annoyed them. They got no fun out of it and eventually just gave up.
Naval History : What do you remember about your relationships with the enlisted men?
Fairbanks : I suppose it was just the same as any other junior officer—a very junior officer. I must have been a curiosity to many of them for the first few weeks. Then the curiosity just melted into the ship's company.
Naval History : Which is exactly the way you wanted it to go.
Fairbanks : Oh, of course, that's the way I tried to guide it. It would have been impossible to do the job otherwise.
Naval History : When would you say you turned from being a green officer into a veteran?
Fairbanks : I suppose that happened during the first engagement we had with a German U-boat on the destroyer—the Ludlow (DD-438) it was—when we crossed the Atlantic. It doesn't take very long once you get a good scare. You get scared once, and you're part of the team.
Naval History : You obviously had a varied Navy career, at least as far as ship types go. By our account, the only ships in which you did not serve were submarines. If you could have served in only one of those ship types, which would it have been and why?
Fairbanks : I enjoyed amphibious work best of all, because it had a little bit of everything. It had land, sea, and air, a combination that was sort of off the beaten track, not straight down the line. It was sort of special operations, and so it was more fun. It wasn't so conventional. A battleship is too big, and a destroyer in a bad sea rolls around and rocks too much. A lot of people liked the tin cans best. But I'd take cruisers. They're sort of in between. I enjoyed my time in the battleships—the Washington and the Mississippi —but they were so enormous.
Naval History : If you could have done anything differently in the war, what would it have been?
Fairbanks : Stayed out. No, seriously, I've always been interested in the diplomatic and political side. I would have liked to be in the State Department or to serve in some diplomatic capacity. I enjoyed my Navy experience, but I think I would have enjoyed doing the same sorts of things I did before the war for FDR down in South America and in Europe, particularly in England and France. I found it all very interesting. I was on a much higher level than people would have imagined from somebody like me. Nobody would have suspected that I was dealing directly with the President and the Secretary of State. So it was all very interesting and fascinating from my point of view.
Naval History : What impressions do you retain of [Allied Combined Forces Commander] Admiral [H. Kent] Hewitt pictured there on your wall?
Fairbanks : Very fond ones, very fond. He was a gentle, nice man. When Admiral [Ernest] King gave him hell in front of the lot of us, the old man almost wept with embarrassment and humiliation. We hated Admiral King for doing that to him, because we had such affection and respect for Admiral Hewitt.
Naval History : You described the frustration you felt in the beach jumpers when you had a skipper who was not very knowledgeable or supportive. Did that situation improve once he was replaced?
Fairbanks : The man was a madman. He was absolutely impossible. He tried to conspire with me, saying, "You must get more recognition. You must arrange to have somebody killed on the next operation. We haven't had enough casualties yet." That's when I got around to reporting it. I was on friendly terms with some senior officers. I didn't want to go through proper channels. This was too dangerous. He was widely disliked, widely hated, widely feared, and finally sent out to the Pacific.
Naval History : How did the term "beach jumper" come about?
Fairbanks : It was a code name given by Mountbatten, I think. We had training up in Inverary, Scotland. The idea was for it to be a cover name—partly descriptive—and a code name at the same time.
Naval History : Do you feel that the beach jumpers really fulfilled their potential?
Fairbanks : I thought we could have done even more. Today, this type of operation is an integral part of the force.
Naval History : In the book, why did you spotlight operations in the south of France over Normandy, which usually gets most of the attention?
Fairbanks : They didn't do too much of my sort of fighting at Normandy. At Normandy we were experimenting with new things, like the Dieppe operation. Normandy was pretty much all power, not much deception. And we were later involved in strategic planning. It was called London Control—just a cover name. That was an interesting group. They had supervision over that sort of operation all around the world.
Naval History : From the looks of your walls, it's almost as if people were standing in line to give you medals.
Fairbanks : A lot of them don't mean a thing. They're just routine. Two or three of them mean something, and I received them gratefully. The others are all just automatic.
Naval History : Well, six campaign stars on your Middle East/European/African medal is impressive indeed.
Fairbanks : We're going to a dinner tomorrow night at an ambassador's house. On the invitation it says that decorations will be worn. I don't know where all mine are at the moment. My wife thinks she knows.
Naval History : Some of the action summaries that you wrote during the war and then quoted in the book certainly display a flair for writing. Do you enjoy writing?
Fairbanks : Yes. I probably should have done more. I've always enjoyed writing, and I still do. That is the art I most respect.
Naval History : What type of writing do you prefer—newspapers? Or novels? Or what you're doing now?
Fairbanks : Different kinds. I wrote articles and poetry when I was 16 and 17. Two poems of mine were published in Vanity Fair , and I had some short stories printed in Esquire . I've been scribbling a long time. I didn't win any prizes, but I did get published.
Naval History : What are you working on now? Is it a follow-on to A Hell of a War ?
Fairbanks : Oh, yes. I'm not working very hard on it, though. There's no rush.
Naval History : Are you going to bring us up to the present in your next book?
Fairbanks : I won't really know until it happens. I'll see what the publisher wants. You might say I just scribble for the sake of the family now.
Naval History : How much did you rely on memory, how much on notes, and how much on research?
Fairbanks : It's a little mélange of everything. I found some diaries and notes, and letters to the family.
Naval History : The research is the fun part, and the writing is the hard part.
Fairbanks : You're absolutely right. It is fun to get it all assembled. Then you find one bit of research that upsets everything else before it, and it contradicts what you've already concluded.
Naval History : As historians, we wish everyone had as keen a sense of history as you obviously do. What does history mean to you? How important is it?
Fairbanks : I've always enjoyed it—the stories, the excitement, how things developed, the origin of everything. I'm not only fascinated with natural history—the sun and the stars—but also political history, language, and culture. I've been interested in how things began ever since I was a boy.
Naval History : Today's history teachers try to instill this interest in young people, but it's become more and more challenging.
Fairbanks : My children aren't in the least interested in history, so I understand the situation.
Naval History : In your opinion, how has World War II been depicted in films? How would you rate it?
Fairbanks : Do you know, I haven't seen very many of them. I'm trying to think of one. The Longest Day is one. I remember seeing the play, The Caine Mutiny , but I didn't see the movie. In Which We Serve , with Noel Coward, I thought was great. That was all about Mountbatten, of course.
Naval History : What we are driving at here is that one of the big criticisms of movies, at least these days—and you must have heard it before—is that historical accuracy often suffers in favor of romanticism.
Fairbanks : Sure! And why shouldn't it? Films and theatrical productions are not meant to be documentaries. Shakespeare wrote a lot of history, but I doubt if much of it was historically accurate. He made Richard III a famous hunchback villain. But there's no evidence at all in any history showing that Richard III was deformed, that his right shoulder was higher than the left. Somebody else wrote that his left shoulder was higher than his right. This was the only contemporary mention that Richard III was crippled at all. Yet Shakespeare made Richard III famous as a hunchback villain.
Naval History : Do you have any stories or anecdotes that you'd like to share with our readers but didn't include in the book?
Fairbanks : I doubt it. Nothing that I could say out loud, anyway.
Fairbanks's War
1937
Assigned by President Franklin D. Roosevelt, Secretary of State Cordell Hull, and Under Secretary of State Sumner Welles to official and semi-official government duties with various public, foreign, philanthropic, and educational organizations.
1939
Helped organize the William Allen White Committee to Defend America by Aiding the Allies and served as National Co-Vice President with Mrs. Franklin D. Roosevelt.
Helped organize Franco-British War Relief, Inc. (later, British War Relief).
Headed and financed Douglas Voluntary Hospitals in the United Kingdom, later absorbed by St. John's Ambulance Brigade and the British Red Cross.
1940
Committee member of The Fight for Freedom Committee
1941
Commissioned a lieutenant (junior grade), U.S. Naval Reserve.
Appointed by President Roosevelt as presidential envoy to Brazil, Argentina, Uruguay, Chile, Peru, and Panama.
Assigned temporary duty in the Office of Naval Intelligence, Navy Department, Washington, D.C.
Ordered to USS Ludlow , serving as assistant gunnery officer, assistant communication officer, and watch officer in the destroyer, which was part of a convoy escort in the North Atlantic. Saw first action against German U-boats in November.
Transferred as assistant gunnery and watch officer to USS Mississippi , flagship of U.S. Task Force 99, U.S. Atlantic Fleet (attached to British Home Fleet) based in Reykjavik, Iceland, and Scapa Flow, Scotland.
1942
January, served in Office of Naval Intelligence, at headquarters of Commander-in-Chief, U.S. Fleet, U.S. Navy Department, Washington, D.C.
February, served as executive officer with minesweeper patrol in U.S. Atlantic coastal waters.
March, assigned to staff of Commander, U.S. Task Force 99 in the battleship Washington as flag lieutenant and aide to the task force commander.
June, assigned temporary duty as assistant gunnery officer and "staff observer" on board the USS Wasp on convoys from Scapa Flow and Glasgow to Malta.
July, assigned same duties on board the heavy cruiser USS Wichita as part of close covering escort of Convoy PQ-17, from Scapa Flow, via the Arctic Ocean, to Murmansk, U.S.S.R.
End of July through September, assigned to Rear Admiral Lord Louis Mountbatten's Combined Operations Commando Headquarters, London. Participated in planning section, special weapons and camouflage sections, and attended the Commando Training Centre, Inverary, Scotland. Later assigned by Mountbatten to command a flotilla of amphibious raiding craft (only U.S. officer assigned), with bases in Warsash, and Isle of Wight. Operated with Royal Marine Commandos in raids across the English Channel.
Late 1942 to 1944
Assigned various special operational and staff duties, including planning staff for Special Operations Commander, Amphibious Force, U.S. Atlantic Fleet, and Commander, U.S. Naval Forces, Northwest African Waters. Served as Chief Staff Officer for Special Operations Task Group 80.4 (the "Beach Jumpers") in the Mediterranean.
After invasion of France in 1944, transferred to Strategic Plans Division and later to Post War Plans Division, Officer of the Chief of Naval Operations, and Headquarters of the Commander-in-Chief, U.S. Fleet, Washington, D.C., serving as liaison between the Joint Chiefs of Staff and the State Department. Returned to inactive duty, February 1946.
Posted on February 11, 2022 by Royal Rosamond Press
My newspaper is registered in Lane County and is named after my grandfather, Royal Rosamond, who is of real Patriot Stock, as is our Candian branch. The people of Oregon stand behind Canada, a founding member of NATO. May they meet the real enemy with valor.
On January 4, 2022, I posted a prophetic post seen below.
John Presco
President: Royal Rosamond Press
The Volunteer by R. Tait McKenzie
The Volunteer is a tribute to 48 men of Almonte and area who were killed in WW1, as well as a tribute to an individual soldier.
Alexander Rosamond was heir to the prosperous Rosamond Woollen Company, a textile mill in Almonte. He happened to be in the UK on business in August 1914, and enlisted in the British army. In June 1915, he was granted a commission in the Canadian Expeditionary Force and joined the Princess Patricia's Canadian Light Infantry (PPCLIs) in February 1916. He was killed at the Battle of Courcelette on September 15, 1916, aged 43. He has no known grave and his name is on the Vimy Memorial. He left behind his wife Mary and four daughters.
In a codicil to Rosamond's will was a bequest: I instruct my executors to erect in some promising place in the Town of Almonte, a permanent memorial to all those who lost their lives in the present war who were from the Town of Almonte, Township of Ramsay and surrounding district. The town granted land for the purpose on Bridge St, beside the town hall. The figure was designed by sculptor (and WW1 physician, physical therapist and physical educator) R. Tait McKenzie. The monument was dedicated on September 11, 1923, "to the men of Almonte who fell for freedom."
Scroll down through the historic photo archive at almonte.com to see photos of the 1923 dedication and of Alex Rosamond.
The Volunteer, by poet Ethel O'Neil McKenzie (wife of Tait McKenzie)

He watches – in a little northern town
Through winter cold and parching summer heat
Where quiet folk go simply up and down
O'er stony bridge and narrow crooked street.
He guards – alone – alert, with clenched hand
In readiness with his young manhood's might
To spring to action at a word's command
Uphold his honour and defend his right.

He watches – while the children leave their play
To lay their garlands clustered at his feet
Zinnias and asters from home gardens gay
In little hands held close and warm and sweet.
He smiles – he leans – and every winsome maid
Feels in her heart this joyous chivalry
And lads look starry-eyed and unafraid
To grow to manhood strong and brave as he.

He watches. Oh, ye men with him who fell!
Mighty of valour, bold, unflinching free!
Here, in this place, your spirits seem to dwell
Drawn to the home of your mortality.
He waits! Nor shall his vigil be in vain
Men like to him shall ever pay the price
Shun all dishonor, scorn the thought of pain
And make the great immortal sacrifice!
---
A memorial to Alexander Rosamond published by his grandchildren in the Ottawa Citizen and the Globe and Mail on September 17, 2016 notes that two of Mary Rosamond's brothers were killed the same year.
Lt. Charles Penner Cotton (1890 – 1916)
Canadian Field Artillery, killed near Sanctuary Wood, Ypres, June 2, 1916

Capt. Ross Penner Cotton (1892 – 1916)
Canadian Infantry Brigade, killed in action near Ypres, June 13, 1916
Posted on January 4, 2022 by Royal Rosamond Press
The Royal Janitor
by
John Presco
Copyright 2020
Victoria Rosemond Bond got an urgent call from Clive de Rougemont and was given instructions to fly to Canada where a important meeting was being held in the old Rosamond Woolen Mill. When they entered, she and Miriam were greeted by these great beams that reminded Starfish of the cross her savior was crucified upon. She felt very uneasy. Was this – a trap? A figure emerged from the dark wearing a long white robe with a red cross on it.
"Follow me."
Coming into a vaulted room with skylights, there stood about twenty men and women wearing white robes. They were standing before a table upon which was placed a famous relic.
"Approach. Look. What do you see?"
Starfish, gasped! For the first time in her life – she felt faint!
"This is the Shroud of Turin! How did it get here?"
"This is the image of a Grand Master of the Knights Templar, and not Jesus. He is your ancestor, Victoria, as is the Rougemont Knights Templar of Rougemont and Fontenette. Some are buried at a small temple in Bellevaux. Others are entombed in this mill. There is a major crisis brewing. We bid you to kneel, and be knighted into the Order Of The Knights Templar of Rougemont!"
When I got on my computer this morning and read the headlines, I came across this question..
"What if the coup attempt had succeeded?"
The ex-President is launching more propaganda campaigns from the Republican Party that was founded by my kindred, John Fremont. Republicans are putting their names to THIS FICTION in order to weaken the Democrats – and our Democracy – so that they can appear to be saviors, when in truth, they are Saboteurs. This is how our neighbor sees it. Canada is alarmed by Republican Extremists who invite Armed Militias to take up the Republican cause, which is the cause of Neo-Confederates – who hate the Abolitionists and Lincoln. These Traitors – have seized the truth! Therefore, I am bid to turn my Bond book into a work of Patriotic Historic Fiction aimed at protecting Canadian and American Democracy.
Some of these Insurectionists have employed the Knights Templars in the treacherous propaganda. Fight fiction – with fiction? Is this the way to go? Are there real truths – to own? I believe a right-wing group was behind Trump's run for President, they never expecting him to win, just cast aspersions upon the fairness of our voting system. Militias lived in Never Never Land. Trump never declared he was the President of All Americans. He showed disdain for Canada and its leader who has declared some of these militias – terrorists groups. In a fictional manner, Victoria and Miriam are obligated to protect Canada – and the Queen!
John Presco
The monarchy of Canada is the institution in which a person serves as Canada's sovereign and head of state, on a hereditary basis. It is at the core of Canada's constitutional federal structure and Westminster-styleparliamentarydemocracy.[6] The monarchy is the foundation of the executive (Queen-in-Council), legislative (Queen-in-Parliament), and judicial (Queen-on-the-Bench) branches of both federal and provincial jurisdictions.[10] The Queen of Canada (and head of state) has been Elizabeth II since 6 February 1952
Monarchy of Canada – Wikipedia
What if the Jan. 6 insurrection had succeeded in illegally installing Trump? (msn.com)
As we approach the first anniversary of the Jan. 6 insurrection on the U.S. Capitol, many questions remain. Among these, one of the most important is, "What if?"
What if the coup attempt had succeeded? What if the election results had been overturned? What if Donald Trump were illegally installed for a second term as president of the United States?
It could have happened several different ways. Capitol Police officer Eugene Goodman might have been out sick last Jan. 6 and not in place to divert the mob away from fleeing and hiding members of Congress. The Trumpist horde could have found their way to House Speaker Nancy Pelosi, Vice President Mike Pence or other members of Congress and killed or injured them.
Had they done so, it might have resulted in postponing the certification of the election and in the ensuing time, despite whatever national outrage was triggered, the former president and his supporters might have engineered politically motivated challenges in key states throwing the election's results into question.
Do you doubt that? Then your memory has faded much in the past year. Because a coup attempt occurred, five people died, more than 140 police officers were injured, for the first time in American history we did not have a peaceful transfer of power, and the backlash with the leadership and rank and file of the GOP was shockingly minimal.
Posted on March 5, 2020 by Royal Rosamond Press
James of Nebraka
A Novel
by
John Presco
Relative of Ian Fleming Creator of James Bond
Copyright 2020
James went downstairs from the observation car, grabbed his bag from the storage compartment, and tapped his decorative cane rapidly as if this would cause the door to open so he could get off what a fellow passenger called;
"The Red Death Ride. That's what we call it. We know this may be our last Cornhusker game. If we die in the new stadium they can't fill, like in the good old days, that is a true blessing. We don't want to die isolated in our beds, or, taken prisoner if a doomed nursing home!"
Mr. Bond let out a long breath as if he held it all the way from Chicago where he landed. He wanted to come back to America. He came to Lincoln in in 1970 to get his late wife's nephew out of jail. William was a British subject and Bond would be working with the British Embassy to see that the charges are dropped.
"What about my girlfriend. She didn't know I was holding. She doesn't do drugs or alcohol. She's a follower of Meher Baba?"
"Who?" Bond asked, trying not to get perturbed, because he had a nervous breakdown after being splattered with his new wife's blood.
"I'll see what I can do. Who are her people?"
"She claims she is the granddaughter of Douglas Fairbanks Jr. She was brought up by her grandmother in Grand Island. Her three sisters were fashion models. One was the mistress of Robert Vesco. There was a ring of beautiful models working the politicians and military attaches. She would not tell me who her mother is."
When Bond and the British attorney entered the small interview room, he stumbled backwards, and grabbed the arm of the attorney!
"Rose!" James whispered as he blinked his eyes several times as if to get a clearer view of the serious young woman whose gaze was boring a hole into his brain. James collapsed in the oak chair.
Fifty years later, his leg gave out again. A vein had been taken out in order to replace the vein next to his heart that had stopped beating due to his struggle with the coronavirus, that apparently he was immune from.
To be continued….
President Trump said that Russian interference in the 2016 election a hoax perpetrated by the Democrats to destroy his presidency. He claimed his impeachment was a Democratic hoax too and last week he said the coronavirus — or at least media coverage of the coronavirus — was one as well.
None of those were hoaxes. But that doesn't mean hoaxes don't exist. In fact, when it comes to the coronavirus crisis, disinformation, propaganda and hoaxes abound. Ironically, one of the sources is, you guessed it, Russia.
https://www.cnn.com/2020/03/06/politics/trump-cdc-trip-coronavirus/index.html
https://www.salon.com/2020/03/06/fox-news-is-spreading-trumps-coronavirus-lies-faster-than-the-disease-itself/
https://en.wikipedia.org/wiki/On_Her_Majesty%27s_Secret_Service_(film)
https://en.wikipedia.org/wiki/Douglas_Fairbanks_Jr.
Jeremy Irons: Prior Same-Sex Marriage, Abortion Comments Shouldn't 'Continue as Distraction to Berlinale'
Jeremy Irons
A classically trained actor who rose to fame in ITV's stately 'Brideshead Revisited', Jeremy Irons is one of an elite band of actors to win the 'triple crown': an Oscar (for 'Reversal of Fortune'), an Emmy (for the TV
James
https://en.wikipedia.org/wiki/Jeremy_Irons
Posted on March 5, 2020by Royal Rosamond Press
I have exhausted myself, and to many, I made a complete fool of myself. Some even wanted to lock me up as a lunatic! Today – I am utterly free! Free in every way! I own Spiritual Freedom, something very rarely achieved, because, I was true to myself, true to the woman I love, and, all alone I stood up to tyranny!
I am the….High Noon Saint! I was born in America! My people came out of Roseville California.
Johnny Springfield
https://www.businessinsider.com/uk-abandoning-trump-iran-us-withdraw-leadership-world-qassem-soleiman2020-1?fbclid=IwAR3gnpQEwyEa62WTg8yh2NbWPesMelf1ah0W5dU10Xty8O72aBaY3Wb-kWc
The UK is threatening to tear up its defense alliance with the US after President Donald Trump's Iran crisis triggered a rupture between the two countries.
UK Defense Secretary Ben Wallace told The Sunday Times that the UK was looking to forge stronger alliances with other international partners that shared its priorities.
He said the US under Trump risked withdrawing from its global leadership role.
Wallace also said Trump threatened to tear up the US's intelligence-sharing relationship with the UK.
Posted on March 17, 2018by Royal Rosamond Press
Back in 2013 I suggest I am being hacked. I have found the Getty connection to Ian Fleming and am considering a spy novel, but, we are getting along with the Russians.
Posted on August 9, 2013by Royal Rosamond Press
There is some indication I am being examined in cyber-space. Buster Howe has Ian Easton's old job, which appears to employ American citizens in the defense of the British Empire. Sir Easton captained the aircraft carrier in photo above. Rena has not come forth. Is she being employed by the Queen in some manner – who is surrounded by beautiful women ready to defend Her Majesty and Britannia. Rena must own dual citizenship. I believe Easton helped design the cote of arms seen above.
I have an e-mail from Rena's schoolmate admonishing me for turning Rena into a goddess. Imagine if there was no Art. What would cyber-space look like. I have found my beloved Muse. They call her Britannia. Got you – beautiful! How many pedestals have you stood on?
Jon Presco
The British Defence Staff – US is led by the Defence Attaché and has responsibility for military and civilian MOD personnel located both within the Embassy and in 34 states across the USA.
Early portraits of the goddess depict Britannia as a beautiful young woman, wearing the helmet of a centurion, and wrapped in a white garment with her right breast exposed. She is usually shown seated on a rock, holding a spear, and with a spiked shield propped beside her. Sometimes she holds a standard and leans on the shield. On another range of coinage, she is seated on a globe above waves: Britain at the edge of the (known) world.
Britannia is an ancient term for Roman Britain and also a female personification of the island. The name is Latin, and derives from the Greek form Prettanike or Brettaniai, which originally designated a collection of islands with individual names, including Albion or Great Britain; however, by the 1st century BC Britannia came to be used for Great Britain specifically. In AD 43 the Roman Empire began its conquest of the island, establishing a province they called Britannia, which came to encompass the parts of the island south of Caledonia (roughly Scotland). The native Celtic inhabitants of the province are known as the Britons. In the 2nd century, Roman Britannia came to be personified as a goddess, armed with a trident and shield and wearing a Corinthian helmet.
As Defence Attaché at the British Embassy in Washington, Major General Buster Howes OBE is focused on operations and contingency planning, defence intelligence, cyber and space, service personnel, defence education and doctrine.
The RCDS Mission is:
"To prepare senior officers and officials of the United Kingdom and other countries and future leaders from the private and public sectors for high responsibilities in their respective organisations, by developing their analytical powers, knowledge of defence and international security, and strategic vision".[2]
RCDS forms a part of the Defence Academy of the United Kingdom. In fulfilment of its mission, the college runs one course a year, from September to July.[3] Each course is attended by a maximum of 90 full-time members, around one-third from UK and two-thirds from overseas.[3] Attendees are military officers of Colonel/Brigadier or equivalent rank but also include civil servants, diplomats, police officers and representatives from the private sector.[3] All have been selected to attend the course on the strength of their potential to progress to a high position within their profession.[3]
The course composition has been progressively widened to include members from over 40 different countries.[3]
Since 2001, course members have to option to study in a joint programme that leads to a MA in International Security and Strategy from the King's College London.[3][4]
Navy officials briefed a group of British Naval officers on key U.S. Navy technological programs and the potential for new science and technology collaboration during a tour here Feb. 13.
U.K. Royal Navy Commodore Alex Burton led the delegation of British officers who toured Naval Surface Warfare Center Dahlgren Division (NSWCDD) laboratories and test sites for overviews on programs ranging from directed energy weapons and the Littoral Combat Ship Gun Mission Module to the Electromagnetic Railgun and the Potomac River Test Range.
"Tightening budgets and technology advancements drive us to seek more collaborative opportunities with our international partners," said NSWCDD Chief Technology Officer June Drake. "Through the years, our close working relationship with the U.K., fostered by our U.K. Personnel Exchange Program officers, has been key to continued discussions as we seek to define future technical collaborative efforts."
In 1922 a cabinet committee under Winston Churchill, then Secretary of State for the Colonies, recommended the formation of the College.[1] The college was founded in 1927 as the Imperial Defence College and was located at 9 Buckingham Gate until 1939.[1] Its objective at that time was the defence of the Empire.[1] In 1946, following the end of World War II, the college reopened at Seaford House, Belgrave Square and members of the United States forces started attending courses.[1] It was renamed the Royal College of Defence Studies in 1970 and in 2007 the Queen and Prince Philip visited the college.[1]
The British Defence Staff – US, which was previously known as British Defence Staff (Washington),[1] is the home of the Ministry of Defence (United Kingdom) in the United States of America and its purpose is to serve the interests of Her Majesty's Government in the USA. The British Defence Staff – US is led by the Defence Attaché and has responsibility for military and civilian MOD personnel located both within the Embassy and in 34 states across the USA.
http://en.wikipedia.org/wiki/HMS_Triumph_(R16)
https://www.youtube.com/embed/voeo0Oiox-c?version=3&rel=1&showsearch=0&showinfo=1&iv_load_policy=1&fs=1&hl=en&autohide=2&wmode=transparent
British Defence Staff – US alongside the Foreign and Commonwealth Office and other Government Departments collectively serve the interests of Her Majesty's Government in the USA.
The British Defence Staff in the United States is led by the Defence Attaché Major-General Francis Hedley Robertson "Buster" Howes, CB, OBE. The Defence Attaché is the British Ambassador's senior adviser on defence issues, and as Head of the British Defence Staff in the United States has responsibility over 385 military and civilian MOD personnel located both within the Embassy and in 34 states across the USA. The Defence Attaché is drawn rotationally from each of the three Services.
As Defence Attaché at the British Embassy in Washington, Major General Buster Howes OBE is focused on operations and contingency planning, defence intelligence, cyber and space, service personnel, defence education and doctrine.
Buster was educated at Christ's Hospital and York and London Universities and was commissioned into the Royal Marines in 1982. He initially served as a troop commander in 42 Commando RM, deploying for the first time on operations in Northern Ireland. After training a recruit troop, he qualified as a Mountain Leader and was then posted to Recce Troop, 45 Commando RM. Following a stint as AdC to Major General Training of Reserve and Special Forces RM, he was appointed to the 2nd Division, USMC, as a Regimental Operations Officer (for the First Gulf War). He subsequently commanded Charlie Company, 40 Commando RM; Commando Training Wing at CTCRM; 42 Commando RM (for the Second Gulf War); and 3 Commando Brigade.
Buster has worked in personnel policy in the Fleet HQ as well as having been a planner in the Rapid Reaction Force Operations Staff of UNPROFOR in Bosnia and a strategist in the Naval Staff Directorate in MOD. He has attended the Naval Staff College, the Higher Command and Staff Course, the Royal College of Defence Studies, and the Pinnacle Course. Additionally, he has served as a Divisional Director for ICSC(L) at the JSCSC and as COS to Commander Amphibious Forces (CAF). He was Chief Joint Co-ordination and Effects in HQ ISAD X in Kabul, followed by a post as Director Naval Staff, in 2007. He served as Head of Overseas Operations in MOD before being appointed Commandant General Royal Marines/CAF in February 2010. For 15 months up to 1 August, Buster Howes commanded Operation ATLANTA, the EU Counter Piracy Mission in the Indian Ocean.
Captain of Deal Castle, President of the Royal Marines Mountaineering Club, and Vice President of the RNRM Children's Charity, Buster has three daughters and his interests range from teaching them table manners and repairing the things they break, to mountaineering, gardening, art and ideas. He recently gave up water skiing.
British Embassy
Washington
British Defence Staff
USA
Defence Attaché, USA
A Defence Attaché is a member of the armed forces who serves in an embassy as a representative of their country's defence establishment abroad. The Defence Attaché is responsible for bilateral military and defence relations.
BDS-US Command Group
http://www.defensenews.com/article/20130323/DEFREG02/303230007/U-S-U-K-Chiefs-Hold-Historic-Strategy-Meeting?odyssey=tab
WASHINGTON — In what is believed to be the first time since the 1940s, the entire British defense staff will be here March 25 to discuss long-range strategy and the impact of budget cuts with their U.S. counterparts, according to U.S. and British sources.
The meeting is reminiscent of the Combined Chiefs of Staff, when British and American military leaders joined forces during World War II. Both nations are undergoing significant budgetary reductions and will continue to rely on each other in future years for support. Understanding what capabilities will survive and won't is essential to long-term strategic planning.
Easton joined the Royal Navy in 1931 and qualified as a pilot at the start of World War II in which he saw active service on aircraft carriers.[1] On 4 January 1941, flying a Fairey Fulmar of 803 Squadron from HMS Formidable during a raid on Dakar he force landed, with his aircrewman Naval Airman James Burkey and was taken prisoner and held by the Vichy French at a camp near Timbuktu until released in November 1942.[2] He was appointed Assistant Director of the Tactical and Weapons Policy Division at the Admiralty in 1960 and was seconded to the Royal Australian Navy as Captain of HMAS Watson in 1962.[1] He went on to be Naval Assistant to the Naval Member of the Templer Committee on Rationalisation of Air Power in 1965, Director of Naval Tactical and Weapons Policy Division at the Admiralty in 1966 and Captain of the aircraft carrier HMS Triumph in 1968.[1] After that he was made Assistant Chief of Naval Staff (Policy) in 1969, Flag Officer for the Admiralty Interview Board in 1971 and Head of British Defence Staff and Senior Defence Attaché in Washington D. C. in 1973.[1] He last posting was as Commandant of the Royal College of Defence Studies in 1976: he commissioned armourial bearings for the College which were which were presented during a visit by the Queen in November 1977.[3] He retired in 1978.[1]
http://en.wikipedia.org/wiki/HMS_Triumph_(R16)
The Commandant of the Royal College of Defence Studies was a UK senior serving military officer between 1972 and 2001. The post rotated through the three branches of the armed forces in turn. In 1971 the old Imperial Defence College became the Royal College of Defence Studies. In 1991, the post was downgraded to three-star, and then in 2001, it was opened up to competition through public advertisement. Subsequent incumbents have as yet all been senior retired military officers.
http://en.wikipedia.org/wiki/Distinguished_Service_Cross_(United_Kingdom)
http://news.google.com/newspapers?nid=860&dat=19861129&id=wotUAAAAIBAJ&sjid=gI8DAAAAIBAJ&pg=5002,7185130
British America's Cup Challenge (United Kingdom)[edit]
From the Royal Thames Yacht Club, White Crusader was designed by Ian Howlett and was a traditional 12 metre design evolved from the DeSavery Lionhart '83 boat of the previous Americas Cup event. However, White Crusader II was a radical design and designed by David Hollam. This second boat was used as a trial horse against White Crusader, but the team eventually decided to use the more conventional designed boat. Tank testing was carried out at Southampton University and HMS Haslar. The deadline for acceptance of challenges was 1 April 1986 and Admiral Sir Ian Easton wrote his own personal cheque for $16,000 as an entry fee deposit. Harold Cudmore acted as skipper-tactician and starting helmsman who then handed over the helm to Chris Law for the remainder of each races. Both boats were originally named simply Crusader One and Two but the "White" part of their names were added when millionaire Graham Walker (Of White Horse whiskey fame) gave heavy sponsorship to the British challengers at the last minute before the event started so the "White" was added to their names.
http://en.wikipedia.org/wiki/1987_Louis_Vuitton_Cup
The first writer to use a form of the name was the Greek explorer and geographer Pytheas in the 4th century BC. Pytheas referred to Prettanike or Brettaniai, a group of islands off the coast of North-Western Europe. In the 1st century BC Diodorus Siculus referred to Pretannia,[1] a rendering of the indigenous name for the Pretani people whom the Greeks believed to inhabit the British Isles.[2][3] Following the Greek usage, the Romans referred to the Insulae Britannicae in the plural, consisting of Albion (Great Britain), Hibernia (Ireland), Thule (possibly Iceland) and many smaller islands. Over time, Albion specifically came to be known as Britannia, and the name for the group was subsequently dropped.[1] That island was first invaded by Julius Caesar in 55 BC, and the Roman conquest of the island began in AD 43, leading to the establishment of the Roman province known as Britannia. The Romans never successfully conquered the whole island, building Hadrian's Wall as a boundary with Caledonia, which covered roughly the territory of modern Scotland, although in fact the whole of the boundary marked by Hadrian's Wall lies within modern-day Northern England. A southern part of what is now Scotland was occupied by the Romans for about 20 years in the mid-2nd century AD, keeping in place the Picts to the north of the Antonine Wall. People living in the Roman province of Britannia were called Britanni, or Britons. Ireland, inhabited by the Scoti, was never invaded and was called Hibernia. Thule, an island "six days' sail north of Britain, and […] near the frozen sea", possibly Iceland, was also never invaded by the Romans.
An As coin from the reign of Antoninus Pius struck in 154 AD showing Britannia on the reverse
The Emperor Claudius paid a visit while Britain was being conquered and was honoured with the agnomen Britannicus as if he were the conqueror; a frieze discovered at Aphrodisias in 1980 shows a bare breasted and helmeted female warrior labelled BRITANNIA, writhing in agony under the heel of the emperor.[4] She appeared on coins issued under Hadrian, as a more regal-looking female figure.[5] Britannia was soon personified as a goddess, looking fairly similar to the goddess Minerva. Early portraits of the goddess depict Britannia as a beautiful young woman, wearing the helmet of a centurion, and wrapped in a white garment with her right breast exposed. She is usually shown seated on a rock, holding a spear, and with a spiked shield propped beside her. Sometimes she holds a standard and leans on the shield. On another range of coinage, she is seated on a globe above waves: Britain at the edge of the (known) world. Similar coin types were also issued under Antoninus Pius.
British Defence Staff
USA
Location:
USA
Part of:
Ministry of Defence
The Ministry of Defence (MOD) protects the security, independence and interests of our country at home and abroad.
We work with our allies and partners whenever possible. Our aim is to ensure that the armed forces have the training, equipment and support necessary for their work.
The MOD works with the United States on joint overseas operations and contingency planning, bilateral defence co-operation, interoperability and engages on defence trade.
Our team in the United States assists this work and communicates the broader transatlantic defence relationship, elevates the UK's interests and reputation and provides high-quality advice and reporting to the UK on all aspects of defence business.
Responsibilities
The MOD is responsible for: defending the UK and its overseas territories, providing strategic intelligence, providing nuclear deterrence, supporting civil emergency organisations in times of crisis, defending our interests by projecting power strategically and through expeditionary interventions, providing a defence contribution to UK influence and providing security for stabilisation.
The British Defence Staff in the United States comprises some 750 military and civilian MOD personnel based in over 30 states across the US. Their mission is to protect and advance the UK and its interests by reinforcing the transatlantic defence and security relationship.
Priorities
Preserving global peace & security — The UK and the US co-operate to address the world's most pressing security challenges.
Supporting trade and investment — Driving forward industry, the UK works with the US on facilitating defence trade and investment.
Co-operating in science, innovation, energy and higher education — The UK and the US collaborate in science and innovation; including advanced defence technologies.
Departments at post
Ministry of Defence civil servants
Royal Navy personnel
British Army personnel
Royal Air Force personnel
Joint Forces Command
Follow us
Connect with British Defence Staff in the USA on Blog
Our people
Major General Buster Howes OBE
Defence Attaché, USA
Will Jessett CBE
Minister Defence Materiel, USA
Contact us
British Defence Staff
British Embassy Washington
3100 Massachusetts Avenue NW
Washington DC 20008
USA
EmailBDSUS-COMMUNICATIONS@mod.uk
Enquiries +1 202 588 6500
http://www.sail-world.com/USA/index.cfm?SEID=2&Nid=80793&SRCID=0&ntid=20&tickeruid=0&tickerCID=0
http://www.sail-world.com/USA/index.cfm?SEID=2&Nid=80793&SRCID=0&ntid=20&tickeruid=0&tickerCID=0
http://www.louisvuitton-cup.com/fr_CA/relive-excitement-page
Easton,
[Sir] Ian
Younger son of Walter Easton, and Janet Elizabeth White-Rickard, of West Mersea, Essex.
Married 1st (08.05.1943, Chelsea district, London) Shirley Townend White, WRNS (26.09.1922 – 12.2002) (marriage dissolved) [she remarried (1962) Lt. Merrick Edsell Maslen, RN (1923-1994)], elder daughter of Mr & Mrs Keith Townend White, of Wimbledon Common; one son, one daughter.
Married 2nd ((09?).1962, Kensington district, London) Margarethe Elizabeth Martinette Van Duyn de Sparwoude (marriage dissolved) [she was earlier (1945) married to Ian A. McKenzie Williamson]; one daughter.
Married 3rd (09.1987, Isle of Wight) Irene Victoria Christensen; one son, one daughter.
Share this:
Loading…
About Royal Rosamond Press
I am an artist, a writer, and a theologian.
View all posts by Royal Rosamond Press →
This entry was posted in Uncategorized. Bookmark the permalink. Edit
← First Cal Coronavirus Death In Roseville
Bond Movie Canceled To November Due To Coroanvirus →
Enter your comment here…
This site uses Akismet to reduce spam. Learn how your comment data is processed.
The Knights of Justice form the first of the three classes of members of the Sovereign Military Order of Malta together with the professed conventual chaplains. They make vows of poverty, chastity, and obedience. "They are religious for all purposes of Canon Law." (Constitutional Charter, Article 9, Par. 1).[1] Unlike most professed members of Catholic religious orders, they are not required to live in community. (Constitutional Charter, Article 9, Par. 1).[1]
The religious superior of the Knights of Justice, under the Prince and Grand Master, is the Grand Commander, currently Fra' Ludwig Hoffmann von Rumerstein.[2] Most Knights of Justice are members of a Priory or Subpriory. Where there is no priory or subpriory, Knights of Justice are admitted in gremio religionis, reporting directly to the Grand Commander (Code, Article 150, Par. 2).[1]
All Knights of Justice have the title Fra' (an abbreviation for the Latin word frater meaning brother). They are divided into the following ranks:
Venerable Bailiff Knights Grand Cross of Justice Professed in Perpetual Vows
Knights Grand Cross of Justice Professed in Perpetual Vows
Commanders of Justice Professed in Perpetual Vows
Knights of Justice Professed in Perpetual Vows
Knights of Justice Professed in Temporary Vows
Knights admitted to the Novitiate
Until 1989 all Knights of Justice had to be nobles, but since then non-noble Knights of Magistral Grace have been permitted to advance into the category of Justice. The Prince and Grand Master is still elected for life from among the Knights of Justice who have the nobiliary requirements prescribed for the category of Knights of Honour and Devotion.(Constitutional Charter, Article 13, Par. 2).[1]
In 2016 there were fifty-five Knights of Justice.[3] In 1895 there were forty-six, in 1938 twenty-four, in 1968 twenty-three, and in 1986 twenty-four.[4]
Contents
Fra' Giacomo dalla Torre del Tempio di Sanguinetto, 80th Prince and Grand Master, wearing the church robe with the scapular
The black church robe worn by the Knights of Justice has a different shape from that worn by the knights of the second and third classes. It is distinguished by the cross of Malta on the left side (not on the centre of the breast). The cross is completely white (not merely outlined in white).
The Knights of Justice in perpetual vows wear an additional garment called a scapular (but different in shape from other monastic scapulars). It is wrapped from the back and rests on the left arm (similar to a maniple). It has four large tassels and is embroidered in gold with the symbols of the Passion of Christ.[5]
The red military uniform of the Knights of Justice is distinguished by a white collar, white lapels and white cuffs.[6] The feathers of the feluca worn by Knights of Justice are white instead of black.[6]
Knights in minority[edit]
Until 1961 Knights of Justice could be admitted to the Order in minority, i.e. when they were children. This would give them seniority when applying for commanderies in the Order. Most of these Knights of Justice in minority did not take solemn vows when they became adults.
Prince Philipp of Liechtenstein (born 19 August 1946) and Prince Nikolaus of Liechtenstein (born 24 October 1947) were admitted as Knights of Justice in minority at the ages of four and three on 15 November 1950;[7] Neither brother took vows as an adult; Prince Nikolaus is now a Knight of Honour and Devotion.[8] The last Knight of Justice in minority was Count Franz-Alfred von Hartig, who was admitted 31 May 1951 when he was sixteen; he never took vows and is now a Knight in Obedience[9] and the Order's ambassador to Romania.
Prominent living Knights of Justice[edit]
Fra' Giacomo Dalla Torre del Tempio di Sanguinetto, Grand Master
Fra' Matthew Festing, Bailiff Grand Prior
Fra' Ruy Gonçalo do Valle Peixoto de Villas Boas, Grand Commander
Fra' John T. Dunlap, Member of the Sovereign Council
Fra' Emmanuel Rousseau, Member of the Sovereign Council
Fra' Gottfried von Kühnelt-Leddihn, Member of the Sovereign Council
Fra' Roberto Viazzo, Member of the Sovereign Council and Capitolar of the Grand Priory of Rome
Fra' Ian Scott, former Grand Prior of England
Fra' Duncan Gallie, Member of the Grand Priory of England
Fra' Julian Chadwick, Member of the Grand Priory of England
Fra' John Eidinow, Member of the Grand Priory of England
Fra' Max Rumney, Procurator of the Grand Priory of England
Fra' Richard Berkley-Matthews, Vice-Chancellor of the Grand Priory of England
Fra' Paul Sutherland, Member of the Grand Priory of England
Fra' Paul Caffrey, Member of the Grand Priory of England
Fra' James-Michael von Stroebel, Vice Regent of the Subpriory of Our Lady of Lourdes
Fra' John Collins Harvey, Councillor of the Subpriory of Our Lady of Lourdes
Fra' Thomas Mulligan, Councillor of the Subpriory of Our Lady of Lourdes
Fra' Mathieu J. Dupont, Ottawa Vice President of the Canadian Association
Fra' Karel Paar, Prince Grand Prior Emeritus of Bohemia
Fra' Gherardo Hercolani Fava Simonetti, Capitolar of the Grand Priory of Rome
Fra' Carlo d'Ippolito di Sant'Ippolito, Capitolar of the Grand Priory of Rome
Fra' John Edward Critien, Capitolar of the Grand Priory of Rome
Fra' Marco Luzzago, Member of the Grand Priory of Rome
Fra' Silvio Goffredo Martelli, Grand Prior Emeritus of Lombardy and Venice
Fra' Roggero Caccia Dominioni, Capitolar of the Grand Priory of Lombardy and Venice
Fra' Angelo Chiastellaro, Capitolar of the Grand Priory of Lombardy and Venice
Fra' Nicolò Custoza de Cattani, Capitolar of the Grand Priory of Lombardy and Venice
Fra' Luigi Naselli di Gela, Grand Prior of Naples and Sicily
Fra' Fabio Curcio Rubertini, Capitolar of the Grand Priory of Naples and Sicily
Fra' Marco Luzzago, Secretary of the Delegazione delle Marche Nord
Fra' Ludwig Hoffmann von Rumerstein, Member of the Grand Priory of Austria
Fra' Pierre de Bizemont, Member of the French Association
Fra' Guy de Lustrac, Member of the French Association
Fra' Bertrand Allard de Sotteville de Villermont, Member of the French Association
Fra' Jean Michel Furlan, Member of the French Association
Fra' Jean-Louis Mainguy, Member of the French Association
Other orders of knighthood[edit]
The term Knight of Justice is also used for a class of members in several other chivalric orders including the Sacred Military Constantinian Order of Saint George,[10] the Johanniterorden (Rechtsritter), and the Most Venerable Order of the Hospital of Saint John of Jerusalem.[11] However, these knights are not professed religious who have taken the vows of poverty, chastity, and obedience.