Last night, I dreamed I was having a fistfight with a demon. I wake up, and read about a new series, called 'Lincoln's Dilemma'. Did the writers of this show take a peek at my blog?
I got another confession, I think the only reason the neo-Confederates haven't assassinated me, is, they are waiting for me to channel Lee – after I finish channeling London – whose mother was a Channeler and Tarot card reader. I'm a talented Tarot Reader. I think I will do a reading after the Midnight Worry show from the Governor's mansion. I want to do a show with Ken Burns called 'Dueling Banjos' where we take turns telling tales about the American Apocalypse, and why this is why Europeans came to the Americas.
"They were looking for…The End Times!"
"And, what a time they had – looking!"
"Indeed!"
John Presco 'Candidate For Governor'
https://www.thedailybeast.com/lincolns-dilemma-should-be-required-viewing-for-every-american
Posted on February 18, 2022 by Royal Rosamond Press
It is 6:21 A.M. on February 18, 2022. I awoke around five and lay there in the dark worrying what people think of me, and will think of me. I began to compose my platform after concluding a man and woman running for office is as good – as their vision – is good. A vision is the view of what lie in ones heart. As an artist, poet, and architect, I know this, and subscribe to this. I chose my Midnight Worry Show to present my dream for my fellow citizens.
I have lived in Oregon, this time, since 1996. I lived in Blue River for several years before that. I am four generation Bay Area. One of my painting toured the world in a Red Cross show when I was sixteen. I taught my sister how to paint, and she became the famous artist, Christine Rosamond Benton. We are kin to Elizabeth Rosemond Tayler, and Jessie and John Fremont, a founder of the Republican party that I became a member of in 2009 after Obama became President. I had voted for Democrats before that, but, I wanted to see if I could help prevent the divisiveness I saw coming our way. I registered Royal Rosamond Press as a newspaper in Lane County in 2004.
John Presco
Candidate for Governor of Oregon
Share this:
Posted on February 6, 2019 by Royal Rosamond Press
I have decided to donate my grandfather's books to the Springfield Library. As to what connection my city has to Ina Coolbrith, that connection, is me. I own a small newspaper-blog that is a registered business in Lane County. I am the only newspaper in Springfield. Ina would love Royal Rosamond Press. I hope she can be a cornerstone in the new library, as well as Jessie Benton, who wrote a journal from her husband's notes he took while exploring the Willamette Valley. Jessie is my kin.
John Presco
President: Royal Rosamond Press
Posted on October 28, 2018by Royal Rosamond Press
My grandfather founded Gem Publishing because no one would publish his books. He taught himself how to write. He went back to his roots in the Ozarks and wrote about 'His People'. He considered his writing – art. He taught Erl Stanley Gardner how to write and type in the Rosamond home in Ventura California. I keep encountering rude folks in Springtucky who think they are the Salt of the Earth Rednecks, and just may kill a man to prove what liars they are.
John
Posted on March 22, 2017by Royal Rosamond Press
Posted on December 8, 2014by Royal Rosamond Press
I found this letter two days ago on the Rosamond photo file I got several years ago. I could not make out the signature, and googled Sulphur Mountain and Santa Paula. This is a letter from the famous director, Gaston Melies, the brother of the even more famous director, Georges Méliès.
I was in shock. I considered the thousands of hours of research I have done without receiving a dime, and now, at the bottom of the shaft of the mine I have dug for myself, I find a gem. I now owned the engine that drove my grandfather, that kept him going forward, he never giving up. Did he tell everyone around him Gaston will make a movie from his story 'The Finding of the Last Chance Mine', one day? If not, there were plenty more stories where that came from – a veritable mother load!
Why wasn't I told about this letter? Why didn't my grandmother tell me she was Bohemian Grove Wood Nymph? The sad truth now hit home. Being a writer, a gambler, a poet, a drifter, a artist, and a free spirit, are not good things to be, especially when they are associated with 'Being a Failure'. Royal Rosamond failed to strike it big, and take his Rosy family to Hollywood where they would be rolling in doe. Instead, Mary Magdalene Magdalene was forced to make hats in order to feed her four beautiful daughters – and her husband who took the pen name, Royal. This is why Mary told him not to come home when he failed to sign that book deal with Homer Croy who wrote 'They Had to See Paris' starring the most famous cowboy of the time, Will Rogers. Roy Reuben Rosamond, was all washed up. He was a has-been wannabe. This prospector never saw his beautiful wife, and his four daughters, again, but for my mother, Rosemary Rosamond, who went to Oklahoma City to see the abject failure, one last time. Roy had a newspaper stand and tutored young folk in the art of poetry.
If you are a creative person, you know for every star, there are a thousand souls who did not make to the Big Tent. In biographies of famous people you notice there is a creative group that surrounds them. If you are authoring a biography, you string connections together and hang them on a tree.
Francis Ford starred in Gaston's movie 'The Ghost of Sulphur Mountian'. Francis is the brother of the really famous director, John Ford, who is known for his Westerns. Roy Rosamond claimed he was a real Cowboy, so did Joaquin Miller who amused the Pre-Raphaelites and European Royalty with his Western garb. This image was tailor-made for Miller by Ina Coolbrith the darling of the Bohemian Club. Then there is the Salon Jessie Fremont had in San Francisco that Mark Twain and Bret Harte attended. The Western Star is born. Now add to this the artwork of Thomas Hart Benton, and Christine Rosamond Benton, then you behold the core cultural movement in America, that left the East Coast, high and dry.
Last, but no least, is Jack London's Last Chance Salon in Oakland, and Steinbecks 'Grapes of Wrath' that John Ford directed. Sprinkle in the Radical Republicans, who did battle with the folks that starred in 'Birth of a Nation' and what you get is gritty Westernized Socialism and a Commie Witchhunt.
I can now see my mother knew about this deal to secure her father's story, and make sure Gaston owns the copyright. Rosemary flirted with the idea she would be a movie star, and once dated a B Actor named George. She used to show us his picture and ask;
"How would you kids have liked to have been George's children and be born in Hollywood? He asked me to marry him. Instead, I married that SOB father of yours."
Drats! Our story is tailor made for W.C. Fields who stepped on my aunts toes at a tennis match. This got the attention of Errol Flynn, who sent his friend over to give Lillian an invite, with phone number!
You see, it took over ten years to gather together my family history, because the women in the family had grown bitter – wrathful! Here is a video of the other man Rosemary should have married. His father owned a vast tract of Lima Bean fields in Camarillo, just east of the little town of Santa Paula where Gaston moved his movie company 'Star Film Ranch' in 1911. He was following a trend. Some say tis was the film capitol of California. The Rosamond household was not but twelve miles away at 'Ventura by the Sea'. Did Gaston make a search of the local talent for his next movie?
Royal's story appeared in West Coast Magazine. A similar story about a mine, along with 'The Squaw Girl', appeared in Out West magazine in 1911. There is mention of a "dramatic copyright' which indicates Royal was writing with the movies in mind. This puts my grandfather at the epicenter of the first California Movie industry. Was he aware of the movie 'The Squaw Man' that Christine Rosamond's first biographer mistakenly attributed to Roy? How much money did Tom Snyder receive for getting it wrong? That book did not sell, and was a abject failure. My daughter, her mother and aunt, and my surviving sister, backed this losing effort.
Jon Presco
Copyright 2014
http://www.discoversantapaula.com/SantaPaula_Filming.htm
Posted on June 5, 2015by Royal Rosamond Press
Posted on January 22, 2015by Royal Rosamond Press
Below is an article on how to brand your company or non-profit organization. This is made extremely easier if your kindred owned businesses with your company's name. This morning I purchased a business card, and other items whereupon is the name
ROYAL ROSAMOND PRESS
My grandfather was a Newspaperman – of sorts! He sold 400 copies of The Oklahoman, and 200 copies of the Oklahoma Times, at his newspaper stand in Oklahoma City. He tutored young people in poetry and had plans to build a Poet's retreat on the Buffalo River.The Ozark Historian, Otto Rayburn, was supportive of this.
It is the objective of my newspaper to restore the dream of these two men who published their own magazine. Rayburn published 'Arcadian Life', and Royal's Gem Publishing, published 'Bright Stories'. Royal also published one novel under 'R.R. Rosamond Publishing' founded in 1931 in Ventura where it was published.
If any respectable gentleman or company owns, or is seeking to own a resort on the Buffalo River, and is seeking a name with great branding, let me know. I see;
THE ROYAL ROSAMOND INN
Jon Presco
President: Royal Rosamond Press
braskewitz@yahoo.com
Copyright 2014
Posted on February 21, 2022 by Royal Rosamond Press
There might be unintentional racism in the Blacula, the black exploitation movie. But, I'm not sure. Dracula is traditionally depicted as white, and played by a white actor. My kin, Christpher Lee – should have gotten this part. That he ended up being the bad guy in Tolkien's trilogy – while being kin to Robert E. Lee – could taint the whole movie making industry. Should I inform Amazon of this? Do they really care? Do any Republican voters, care? How about – Putin?
Is there such a thing as "Black Thinkers"? How about…..White Thinkers?
Hmmm! I feel a exploitation script coming on.
CONFLAGULA
Synopsis: Six teenagers talk their White Supremist parents into funding a trip to Hartwell House as a graduation gift in order to look for the Lost Diary of Robert E. Lee. On the first night, a spicy girl gets the blood sucked out of her by a man that looks like Robert. Her boyfriend is cornered and can not believe Lee has turned on his own kind.
"I'm white – just like you! Why me?"
"It's not the color of your skin that concerns me……But, the color of your blood!"
I hope to sell a script soon, and win the Governorship!
"Our Governor doesn't give a rat's ass about the six cent gas tax Washington State laid on us!"
"Yes he does. Look, in yonder lone lit window. He's working on 'The Six Cent Range War'.
"Let's hope it sells better than his 'I Was A Bloodsucker For The KGB'. How preposterous! No way could Putin be the protector of World Christianity? Could he be?"
"How in the hell would I know? I didn't read the Governor's trashy dime novel!"
John Presco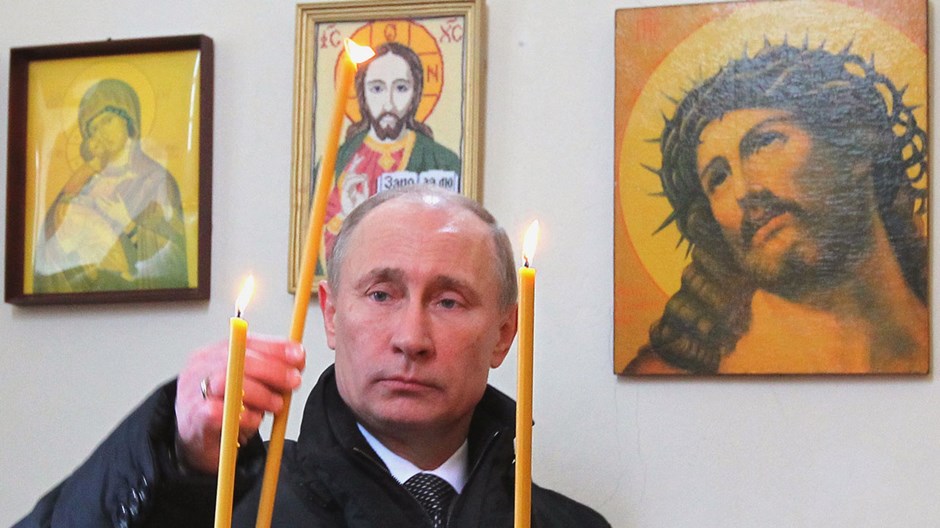 Image: Getty Images
Russia plans to target dissidents in Ukraine to be killed or sent to camps, U.S. says (msn.com)
The United States has warned the United Nations it believes Russia has plans to kill large numbers of critics, dissidents, and "vulnerable populations" in Ukraine or send them to camps after an expected invasion.
In 1780, Prince Mamuwalde (William Marshall) is sent by the elders of the Nigerian Ibani African nation to seek the help of Count Dracula (Charles Macaulay) in suppressing the slave trade. Dracula, instead, laughs at this request and insults Mamuwalde by making open overtures about enslaving his wife, Luva (Vonetta McGee). After a scuffle with Dracula's minions, Mamuwalde is bitten by Dracula and transformed into a vampire. Dracula then curses him with the name "Blacula" and imprisons him in a sealed coffin in a crypt hidden beneath the castle. Luva is also imprisoned in the same crypt and left powerless to help until she finally starves to death.
Rosamond Press
Here is Hartwell House. Robert E. Lee, and Sir Christopher Lee, and their roots here.
The Lees, an old Buckinghamshire family, acquired Hartwell c.1650 by marriage into the Hampdens. Confederate General Robert E. Lee and Sir Christopher Lee are amongst their descendants.
You can trace them via Robert Wilson and Jane Lee.
John Presco
https://www.geni.com/people/Robert-Wilson-Sr/6000000003263397507?through=6000000003263299949