Casey Farrell and I have been sharing memories of 13th Street where we met in 1997. We talked about doing a radio show, and making Youtube videos, in order to preserve our memories. He is in a competitive mode, now? He wants to be The Duck Prophet and is throwing the Mother Truckers in my face. He told me Belle was not her real name. WTF?
There are memorial stones honoring Hattoon who used to sleep on the bench next to the bookstore. I will be standing before the Mayor of Eugene getting a promise these stones are not removed.
How synchronistic, that an ad for Highway 66 appears on this post. The Demon Ghostwriter, who authored a laying bio about my famous sister, wrote a book about this highway.
When I began my Bond book 'The Royal Janitor', I asked myself (and my muse) why much of it takes place in Eugene. I was blowing a certain Money Maker – as usual. My Angel-Muse bid me to immortalize 13th. Street. I do what I AM told, most of the time. Is Hatoon – my spirit guide?
John Presco
Say Goodbye to Campus Glenwood
Duck Store plans to tear down restaurants, stores on East 13th Avenue for mixed-use development
Register-Guard
The Duck Store plans to demolish a stretch of buildings it owns adjacent to its campus flagship location on East 13th Avenue next to the University of Oregon to make way for a mixed-use development with stores on the ground floor and student apartments above.
The buildings up for demolition house a variety of stores and restaurants that all rent space from the Duck Store on East 13th Avenue, including businesses from Toxic Wings X-Press to the Simply Mac store.
The store tenants would likely have to close by the fall, Duck Store marketing director Eric Breitenstein said in an interview with The Register-Guard on Monday.
Construction is expected to start in late 2022 or early 2023, according to the store's announcement of the development.
https://e2f962044f08013e219a3fc762828b78.safeframe.googlesyndication.com/safeframe/1-0-38/html/container.html
Breitenstein added that tenants were made aware in recent years of the possibility they would have to move.
"We've had conversations as leases have been signed over the past few years, just knowing that there's been the potential for this type of development with those buildings in particular being very old and kind of in need of some major changes," he said.
https://e2f962044f08013e219a3fc762828b78.safeframe.googlesyndication.com/safeframe/1-0-38/html/container.html
Development plans in the works for years
The Duck Store serves as an independent book store for students and anyone looking for UO merchandise. The store on East 13th Avenue and Kincaid Street is the flagship location with a variety of locations in Eugene and three in Portland. The store is a nonprofit and governed by a board of directors consisting of UO students, faculty and staff.
The stores impacted by the demolition are, from west to east, Toxic Wings X-Press, the former Dudley's Kampus Barber location, which moved to Alder Street, Bobahead bubble tea house, Caspian Mediterranean Cafe, Oregon Colors clothing store, and Simply Mac, Breitenstein confirmed.
(Story continues below)https://www.usatodaynetworkservice.com/tangstatic/html/nreg/sf-q1a2z3be0d353f.min.html
Additionally, the project will include demolishing the building that houses the offices for the Duck Store on Kincaid Street, a block north of the flagship store. Ground-floor retail and student apartments are planned for that location as well.
Preliminary designs have not been released, Breitenstein said. The store is working with development firm deChase Miksis on the project.
Breitenstein said there have been discussions that there would be about five or six stories of student housing above the ground floor retail.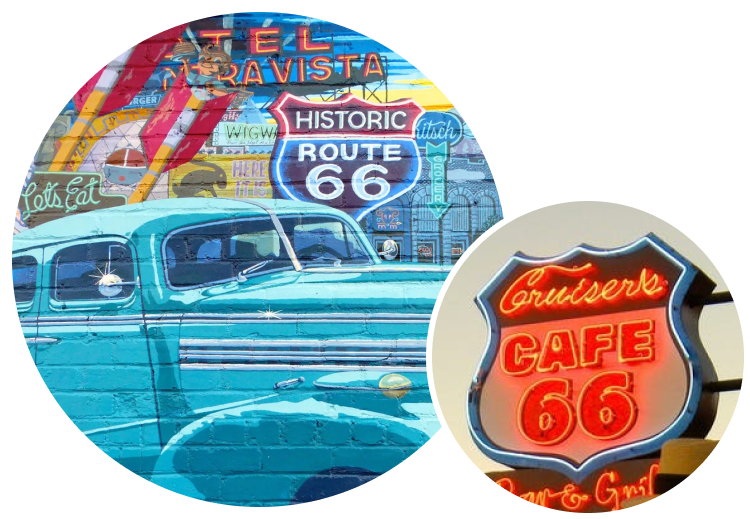 SUBSCRIBER EXCLUSIVE
Go Escape Winter
USA TODAY's travel magazine offers a sampling of scenic drives for you to meander your way along city streets, coastlines and national parks.Read Now in the e-Edition
The campus flagship Duck Store will remain open during construction and will receive an "exterior refresh" as part of the project, according to the announcement from store president Aidan Potts and CEO Arlyn Schaufler.
More students:University of Oregon, Oregon State University see record high enrollment despite COVID-19
'Seems fitting' to tear down, rebuild
Nik Peterson, a 10-year server and cook at the Caspian Mediterranean Cafe, is one of the employees who could be impacted by the development. Peterson said he would be sad to see the restaurant close and noted the news of possibly having to move had trickled down to staff.
"It's bittersweet for sure," Peterson said. "I love this place and it's been an institution for a long time. It would be a bummer to see it go."
Taileigh Cole, assistant manager for the Bobahead location on East 13th Avenue, said staff there also heard it was possible the buildings would be demolished for a new project.
What's That …building being built where Travelodge used to be on East Broadway?
"Some of the buildings are having leaky roofs, so it seems fitting you would tear them down and hopefully build them back up," Cole said.
She added she doesn't think it will be too big a deal for Bobahead since there are two other locations in town.
Breitenstein said there have been ongoing conversations with the affected stores to discuss what the transition period will look like. He noted they have been talking with stores about the possibility of them returning to the new development storefronts if it worked out.
"Hopefully, we can provide as much assistance as we can to help find alternate locations, hopefully nearby," he said.
Housing project planned on site of Campus Glenwood restaurant
With plans in place for a different company to demolish the Campus Glenwood restaurant and 7-11 for a new apartment complex, the Duck Store project is another step in changing the area directly west of campus in the University District from mostly restaurants and cafes to a more high-density living area.
https://e2f962044f08013e219a3fc762828b78.safeframe.googlesyndication.com/safeframe/1-0-38/html/container.html
University District development:UO campus Glenwood restaurant and 7-Eleven will be demolished for high-rise apartments
According to the website announcement, the Duck Store's development is designed to "strengthen the entire University District as an essential part of the campus experience and a destination for campus visitors."
The project intends to also "expand on shopping and dining options and offer new housing and amenities steps from campus." The announcement did not say when it would be completed, but adds that more information will be released in the coming months.
Louis Krauss covers breaking news for The Register-Guard. Contact him at lkrauss@registerguard.com, and follow him on Twitter @LouisKraussNews.