I first became aware of Insurrectionists when I wondered if Rena Easton was surrounded by them. I have been predicting another Civil War for ten years.
VRR
The analysis by Barbara F Walter, a political science professor at the University of California at San Diego who sits on the Political Instability Task Force, is contained in a book due out next year and first reported by the Washington Post.WordPress Tutorial – Enroll Now for a Special OfferAdhttp://www.udemy.com/Wordpress/Online-Course
Related: Why Trump appears deeply unnerved as Capitol attack investigation closes in
It comes amid growing concern about jagged political divisions deepened by former president Donald Trump's refusal to accept defeat in the 2020 election.
Trump's lie that his defeat by Joe Biden was caused by mass electoral fraud stoked the deadly attack on the US Capitol on 6 January, over which Trump was impeached and acquitted a second time, leaving him free to run for office again.
The "big lie" is also fueling moves among Republicans to restrict voting by groups that lean Democratic and to make it easier to overturn election results.
Such moves remain without counter from Democrats seeking a federal response but stymied by the filibuster, the Senate rule that demands supermajorities for most legislation.
In addition, though Republican presidential nominees have won the popular vote only once since 1988, the GOP has by playing political hardball stocked the supreme court with conservatives, who outnumber liberals 6-3.
US 'closer to civil war' than most would like to believe, new book says (msn.com)
Mike "Wompus" Nieznany is a 73-year-old Vietnam veteran who walks with a cane from the combat wounds he received during his service. That disability doesn't keep Nieznany from making a living selling custom motorcycle luggage racks from his home in Gainesville, Georgia. Neither will it slow him down when it's time to visit Washington, D.C.—heavily armed and ready to do his part in overthrowing the U.S. government.Take This Quiz To See If You Can Retire ComfortablyAdSmartAsset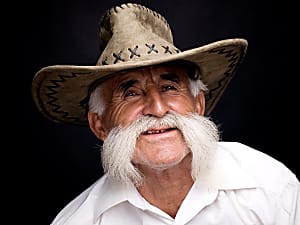 Millions of fellow would-be insurrectionists will be there, too, Nieznany says, "a ticking time-bomb" targeting the Capitol. "There are lots of fully armed people wondering what's happening to this country," he says. "Are we going to let Biden keep destroying it? Or do we need to get rid of him? We're only going to take so much before we fight back." The 2024 election, he adds, may well be the trigger.
Nieznany is no loner. His political comments on the social-media site Quora received 44,000 views in the first two weeks of November and more than 4 million overall. He is one of many rank-and-file Republicans who own guns and in recent months have talked openly of the need to take down—by force if necessary—a federal government they see as illegitimate, overreaching and corrosive to American freedom.
The phenomenon goes well beyond the growth of militias, which have been a feature of American life at least since the Ku Klux Klan rose to power after the Civil War. Groups like the Proud Boys and the Oath Keepers, which took part in the January 6th riot at the Capitol and may have played organizational roles, have grown in membership. Law enforcement has long tracked and often infiltrated these groups. What Nieznany represents is something else entirely: a much larger and more diffuse movement of more-or-less ordinary people, stoked by misinformation, knitted together by social media and well-armed. In 2020, 17 million Americans bought 40 million guns and in 2021 were on track to add another 20 million. If historical trends hold, the buyers will be overwhelmingly white, Republican and southern or rural.
Posted on July 26, 2018 by Royal Rosamond Press
My kindred, Anthony Hodges, fought the takeover of the Sons of Confederate Veterans by Sweeney who Rick Perry blessed. My great grandmother was kidnapped by Cherokee chief and born him a son. Some of my genetic material is kin to the first landowners. I got a whole bunch of cousins who might be on the Rolls, and due Southern Land.
John Presco
According to the Washington Times (via Nexis), in March 2000 Perry fired off a letter to Denne Sweeney, Texas commander of the Sons of Confederate Veterans: "Although this is an emotional issue," he wrote, "I want you to know that I oppose efforts to remove Confederate monuments, plaques, and memorials from public property. I also believe that communities should decide whether statues or other memorials are appropriate for their community."
(Sweeney, for his part, later ascended to the position of commander in chief of the national Sons of Confederate Veterans, where, the Southern Poverty Law Center reported, he presided over "a purge of some 300 members, accused of disloyalty for criticizing racism in the SCV.")
The Rev. Eric Dean, an American Southerner living in Europe, had been hearing the rumors for months. Finally, he decided to pay a visit to a former high-ranking leader of the Sons of Confederate Veterans (SCV), the Southern heritage group of which Dean had long been a proud member. Was it true, Dean asked last November, that the SCV was being taken over by racial extremists? Were the decent colleagues Dean remembered really being swamped by white supremacists?
Within days of his visit to Tennessee to see Anthony Hodges, the former No. 2 leader in the SCV who had earlier been purged by his enemies, Dean had reached a conclusion. Hodges, E-mailed comrades in the SCV, had told him the group was moving "towards a more politically active, secessionist and racist agenda." "Racial groups," Hodges added, controlled "key leadership positions." As a result, there was an ongoing "exodus" of lifelong SCV members, including U.S. senators.
And so Eric Dean quit the SCV. Members of the unit he served as chaplain did, too. And with that, the SCV's entire European division ceased to exist.
For Rev. Dean, the clincher was a sermon from the SCV's chaplain in chief that attacked "racial interbreeding" as ungodly and described slavery as biblically sanctioned. But that was only the latest development in a long and ugly story. For almost four years now, the SCV has been embroiled in an increasingly nasty civil war, as racial extremists battle moderates for control of what is certainly the largest Southern heritage organization in America. In the last year and a half, under the leadership of a new national chief whose politics have become clearer as his term of office unfolded, the ascendancy of the radicals has become undeniable.
Since Denne Sweeney took over as SCV commander in chief in August 2004, the group's executive council has been stripped of moderate former commanders. A purge of some 300 members, accused of disloyalty for criticizing racism in the SCV, was completed. An ancient alliance with the Military Order of Stars & Bars, a sister organization for descendants of Confederate officers, was scuttled, and a bitter war with another old ally, the United Daughters of the Confederacy, erupted. Sweeney suspended an entire state division of the SCV and replaced its leaders. He diverted money originally intended for the upkeep of a cemetery and building a museum to a brand-new political arm. He promoted followers with documented racist histories to key national leadership positions. Through it all, Sweeney presided over an exodus of fully 25% of the SCV's membership, which fell from 36,000 to 27,000
"The slackers and the grannies have been purged from our ranks," Kirk Lyons, a radical who first floated the idea of taking over the SCV in a 2000 meeting of neo-Nazis and former Klansmen, exulted in December. Now, Lyons added, the SCV needs to become "a modern, 21st century Christian war machine capable of uniting the Confederate community and leading it to ultimate victory."
The Die is Cast
The first evidence of an attempt to take over the SCV came in early 2002, when it emerged that Lyons — a white supremacist attorney married on the grounds of the Aryan Nations by its neo-Nazi leader, Richard Butler– was running for a regional leadership position within the SCV. Though Lyons was narrowly defeated after the Southern Poverty Law Center drew attention to his candidacy, an unknown man named Ron Wilson managed to win election as the SCV's commander in chief. It wasn't long before it became obvious that Wilson was a close Lyons ally.
In the next two years, Wilson, who once endorsed and sold a virulently anti-Semitic book from his home business, joined the battle in earnest. He initiated a purge of those who had criticized racism within the SCV or were in any way tied to a rump group called Save the SCV that sought to eject racists. He strengthened ties to Lyons — whose stated goal is to turn the South into "a majority European-derived country" — and to Lyons' Southern Legal Resource Center (SLRC), a nonprofit that battles so-called "heritage violations" against white Southerners. And he allowed racists and anti-Semites to land key positions of power within the SCV.
But it wasn't immediately clear where Denne Sweeney would come down in 2004, after two years of bitter internal strife inside the SCV. Many hoped that his election would bring calm and an end to the angry politics of Lyons and his friends.
By last April, it was obvious those hopes were without foundation. At a special convention held in Concord, N.C., Sweeney led a move that stripped former commanders in chief of the organization — many of whom had spoken out against racism — of their ex officiovoting power on the General Executive Council. At the same time, Sweeney expanded his own powers to help him control the SCV.
Sweeney's second in command, Lt. Comdr. Hodges, had joined a lawsuit to prevent the changes to the executive council. Though the suit remained unresolved, Sweeney also used the convention, which was packed with his own supporters, to eject Hodges and replace him with a Sweeney ally. He then initiated a formal break with the Military Order of Stars & Bars (MOSB), whose former leader, Oklahoma City attorney Jeff Massey, had participated in the lawsuit that Hodges was also a part of. And he presided over the SCV's donation of $10,000 to Lyons' SLRC.
Denne Sweeney had come down foursquare for the radicals.
Share this:
Rick Perry likely authored a text outlining a strategy to undermine election results, CNN reported.
The text said GOP-controlled state legislatures could have electors vote for Trump regardless of the result.
A Perry spokesman denied the allegations implicating the former Texas Governor's number.
The former Texas Governor and Trump Energy Secretary Rick Perry is believed to be the author of a text to then-White House chief of staff Mark Meadows outlining a strategy to undermine the results of the 2020 election, a CNN report says.
On Tuesday night, the text was read on the House floor during a vote to hold Mark Meadows in contempt of Congress.
The text sent on November 4, 2020 – the day after the presidential election – suggested that the Republican-controlled state legislatures of Georgia, North Carolina, and Pennsylvania could go against voters and have their state electors vote for Donald Trump.
—Acyn (@Acyn) December 14, 2021
It read: "HERE's an AGRESSIVE [sic] STRATEGY: Why can t [sic] the states of GA NC PENN and other R controlled state houses declare this is BS (where conflicts and election not called that night) and just send their own electors to vote and have it go to the SCOTUS."Managed Magento Hosting – 30% Off Your First Four MonthsAdhttp://www.nexcess.net/magento
Three sources familiar with the January 6 House committee investigating the Capitol attack told CNN that members believe Perry was behind the text.
The outlet reported that "multiple people" who know Perry confirmed that the cell phone number used to send the text is his.