Wine industry veteran DeLuca joins Wells Fargo (northbaybusinessjournal.com)
I just discovered Wells Fargo Bank was double-dipping and dealing when they sponsored REEL and a film about Bill W a founded of Alcoholics Anonymous. Alcohol Justice is still going after Gavin Newsom and PlumpJack winery that is owned by many members of the Getty family who are my kin via Elizabeth Rosamond Taylor, whose brand is White Diamonds. I bank with Wells Fargo and will write a complaint. I do not want to bank with a two-faced political bank that gives mixed messages. These movies looks like the one that Julie Lynch made.
John Presco
My Letter To Andrew Cuomo | Rosamond Press
Charge For Harm and The Chlorine Don | Rosamond Press
The Team — Bacchus Wine & Spirits (bacchusws.com)
Former Wells Fargo execs hired by Bank of the West (northbaybusinessjournal.com)
SANTA ROSA — Wells Fargo (NYSE:WFC) announced the hiring of Perry DeLuca as industry head and team leader for the Wine, Food & Beverage group in its Santa Rosa-based North Coast Commercial Lending Office.
In that role, Mr. DeLuca, a 10-year veteran of wine industry finance, will provide lending and other banking services to middle market industry companies with revenues over $25 million for the San Francisco-based bank, with emphasis on western states.
Mr. DeLuca joins the group after 15 years in financial services. For the past decade, he has focused on financial services to wineries, beverage companies and the food and agricultural industry, according to a release from the bank.
"I am thrilled that Perry has joined our organization and brings such strong industry expertise to our customers and prospects in the wine, food and beverage sectors," said James Kimball, senior vice president and regional manager for the North Coast commercial banking office. "I know that his advisory skills and deep relationships will be huge factors in helping us achieve our goal of increasing our lending to these important industries."
In his most recent role, Mr. DeLuca served as a director at Cleveland-based KeyBank's Capital Markets division, where he was the national head of Wine & Spirits/Beverage Distribution. He also served at San Francisco investment banking firm WR Hambrecht + Co. and in middle market commercial banking at Washington D.C.-based Riggs Bank. Mr. DeLuca also served in the nation's capital as a press secretary and legislative assistant for California 13th District Congressman Pete Stark.https://newsletter.northbaybusinessjournal.com/framed/single?pid=29&hideImage=1&fid=1992
Born and raised in San Mateo, Mr. Deluca has spent the last decade in San Francisco. A graduate of the Haas Graduate School of Business at the University of California, Berkeley, he is an associate member of the California Wine Institute.
The Wells Fargo North Coast Commercial Banking Office focuses on the territory from Marin County to the Oregon border.
My Daughter The Narcissistic Witch | Rosamond Press
Monica Cole – Executive Vice President – WELLS FARGO | LinkedIn
Wells Fargo Newsroom – Wells Fargo Introduces National Food, Beverage and Agribusiness Group (wf.com)
Food and Agribusiness – Wells Fargo Commercial
Ingomar Packing is growing a family legacy on the vine (wf.com)
Beverage – Wells Fargo Commercial
Contact us
To learn more about how Wells Fargo Beverage Finance can help your business, please contact beveragefinance@wellsfargo.com.
Wells Fargo to Sponsor REEL Recovery Film Festival San Francisco Bay Area Edition; In Partnership with Alcohol Justice and Writers In Treatment
Four Day Event Will Take Place April 24-27, 2014
---
NEWS PROVIDED BY:
MARCH 28, 2014SHARE THIS ARTICLE
---
SAN FRANCISCO, March 28, 2014 /PRNewswire-HISPANIC PR WIRE/ — San Rafael-based Alcohol Justice announced today that Wells Fargo Bank has become the first Platinum level sponsor for the Bay Area's newest film event – The REEL Recovery Film Festival San Francisco Bay Area Edition. The four-day festival, taking place during National Alcohol Awareness Month, will present 33 select feature-length and short, fictional and factual alcohol and drug addiction themed films in twenty sessions at two locations and include two world premieres that highlight the disease as well as the hope and opportunity for recovery. There will be expert panel discussions following most of the screenings.
Logo – http://photos.prnewswire.com/prnh/20110727/DC41105LOGO
Logo – http://photos.prnewswire.com/prnh/20140129/MM55777LOGO
"Wells Fargo Bank is proud to support the REEL Recovery Film Festival," stated Ann-Therese O'Neill, Vice President, Wells Capital Management. "This unique and creative public health and community wellness initiative will go a long way in creating public awareness about the options available to those facing the devastating disease of alcohol and drug misuse."
"The generous corporate sponsorship of Wells Fargo, along with rehab facilities like Duffy's Napa Valley, will help make the festival a huge success and help us turn it into an annual event," stated Bruce Lee Livingston, Executive Director/CEO of Alcohol Justice.
Other sponsors of the REEL Recovery Film Festival San Francisco Bay Area edition currently include Center Point Inc., Kaiser Permanente, Recovery Station TV, Salesforce Foundation, KRON-TV, ConocoPhillips and numerous individuals. All income beyond expenses will support the work of Alcohol Justice and Writers In Treatment, both 501(C)(3) non-profit organizations.
The festival will be screening such films as "Flight," starring Denzel Washington, and the documentaries "Sober Indian – Dangerous Indian" (a world premiere), "The Honour of All," "Bill W," and "Russell Brand: My Life Without Drugs." There will also be an opening night symposium called "Chasing the Muse – When You're Stone Cold Sober," moderated by KCBS and KRON4 Film Critic Jan Wahl. Other participants in this candid conversation are Michael Pritchard, Beverly Allen, Scott Stevens, Jackie Bendzinski, Michael Shapiro and Mario Cipollina."From The Lost Weekend to The Days of Wine and Roses to Flight, film has the power to help transport us to sobriety, one day at a time," stated Wahl.
"Sober Indian – Dangerous Indian" is a documentary about Pine Ridge, South Dakota tribal members seeking empowerment through sobriety on the eve of their tribe's vote to repeal prohibition on August 13, 2013. "As a former state liquor prosecutor, I've followed Alcohol Justice's work for the past five years," stated the film's director John Maisch. "So I'm honored to premiere my documentary at the REEL Recovery Film Festival."
"The event is a collaborative effort by Alcohol Justice and Studio City-based Writers In Treatment, founded by Leonard Buschel," stated Michael Scippa, Director of Public Affairs for Alcohol Justice. "We are holding it during National Alcohol Awareness Month to help bring alcoholism and addiction out of the closet, reduce the stigma, and raise public awareness that it is not a moral failing but a devastating disease that, like other potentially fatal diseases, requires specialized treatment."
The four-day festival takes place primarily at the Delancey Street Foundation Theater on The Embarcadero in San Francisco. There will also be special sessions for youth and families at the California Film Institute's beautifully restored Art Deco Smith Rafael Film Center in San Rafael where "Behind the Orange Curtain," and "On Life's Terms: Mothers in Recovery" (a world premiere) will be screened.
It is the policy of the REEL Recovery Film Festival to charge a nominal ticket price for most of the sessions ($5), and to allow anyone admittance regardless of their ability to pay, if seats are available. Tickets are available now through BrownPaperTickets.com.
For More Information go to: http://www.FilmFestSFBay.org
To view the festival PSA featuring Michael Pritchard, click here (http://www.youtube.com/watch?v=nY8X-LuPelg&feature=youtu.be ).
Contact:

Michael Scippa: 415 548-0492

Jorge Castillo: 213 840-3336
SOURCE Alcohol Justice
about:blank
Posted on January 28, 2018 by Royal Rosamond Press
The ghost writer, Julie Lynch, claims she interviewed Christine Rosamond's kindergarten teacher for her book about my sister. Julie claims a famous producer bought the rights to her bullshit that defames members of my family. Did she read Snyder's defamation of character – that destroys a woman artist?
How dare that fucking Art Witch send her MISPELLED fraud to Rosamond's fans. The legal battle Shannon fought in court went on for ten years. How many misspelled, or, omitted words are there in these costly documents? NONE!
Posted on April 19, 2016by Royal Rosamond Press
Stacey Pierrot is guilty of attempted Art Forgery, when she alleged 'Dunkin the Frog' was painted by Christine Rosamond Benton. Faulkner's biography may also have been a forgery because she claims she had interviews with Christine. Art forgery is the creating and selling of works of art which are falsely credited to other, usually more famous artists. Art forgery can be extremely lucrative, but modern dating and analysis techniques have made the identification of forged artwork much simpler.

I demand Faulkner make public the notes of the alleged interview with my sister. I demand Vicki Presco and Shamus Dundon take a lie detector test to prove they are not lying about what happened at Rocky Point.
Former Wells Fargo execs hired by Bank of the West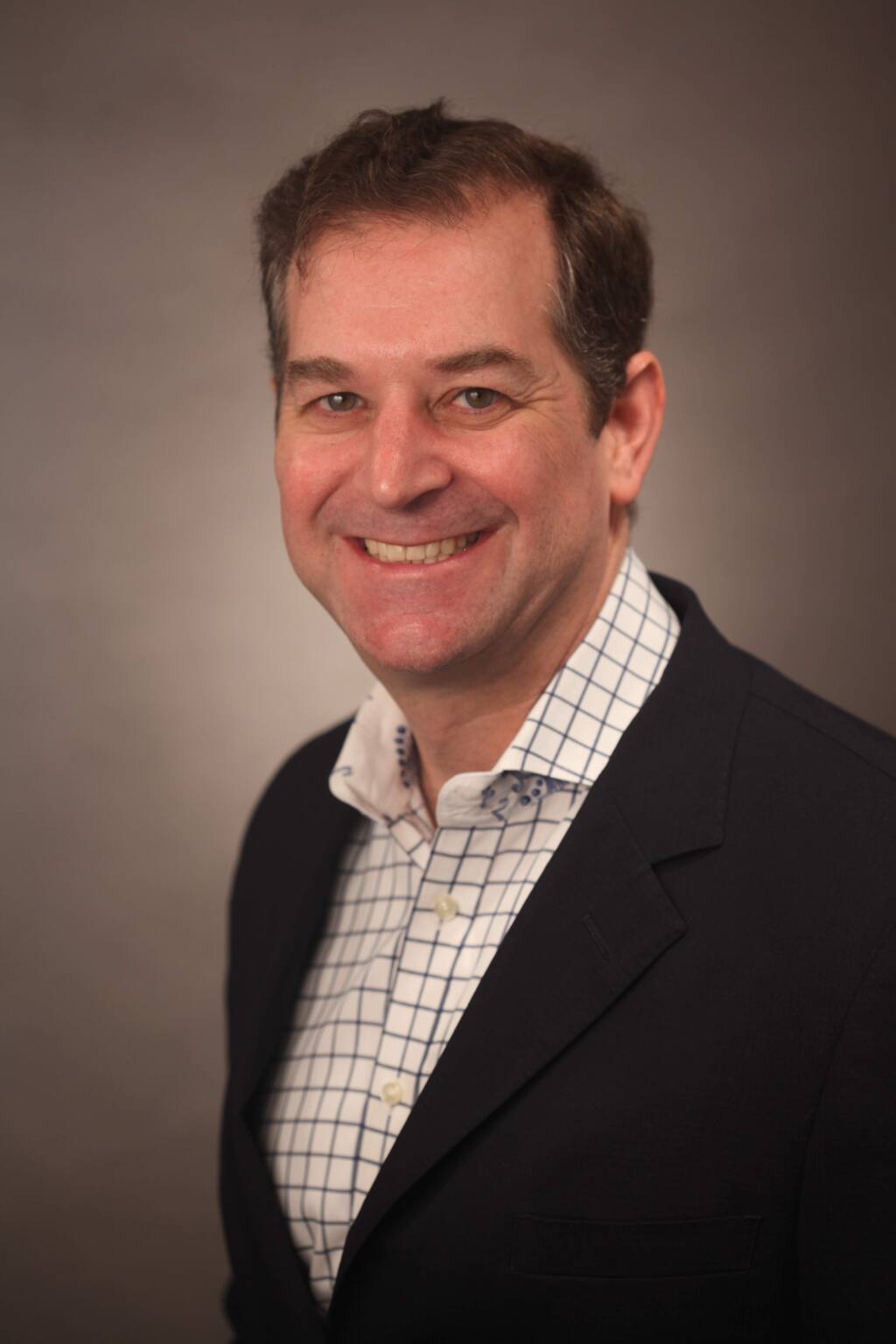 SLIDE 1 OF 3Bank of the West hired two former Wells Fargo executives for its beverage group.JAMES DUNNNORTH BAY BUSINESS JOURNALOctober 18, 2016Order Article Reprint
What Wells Fargo loses, Bank of the West gains. Two former Wells Fargo executives joined the beverage group at Bank of the West. The beverage group is part of the agribusiness division in the bank's commercial banking group.
Perry DeLuca was a senior vice president at Wells Fargo Bank, where he led the bank's wine, food and beverage practice in the western division.
Peter Hsu spent more than 18 years with Wells Fargo Bank, where he held roles including regional operating officer and loan team manager for the bank's San Francisco commercial banking office. Most recently, he was regional team lead of Wells Fargo's North Coast Regional Commercial Banking Office.
DeLuca and Hsu are both managing directors at Bank of the West.
Another executive not from Wells Fargo, Tony Bowker, director of business development, also joined the beverage group.
DeLuca, Hsu and Bowker report to Adam Beak, managing director and head of the beverage group.https://newsletter.northbaybusinessjournal.com/framed/single?pid=29&hideImage=1&fid=1466
"In the past year, Bank of the West has strategically built on the success of our wine business by expanding into the beer and spirits sectors," said Jean-Marc Torre, head of the Commercial Banking Group. "We've more than doubled the size of our Beverage Group and, in bringing Perry DeLuca, Peter Hsu and Tony Bowker aboard, we are even better equipped to offer our clients experienced perspectives and smart solutions from people who know the industry incredibly well."
DeLuca will divide his time between business development and supporting relationships with current wine clients. He will also focus on advancing the bank's advisory activities in the wine sector.
Hsu will draw on his banking management background to help grow the team.
Bowker will build relationships with breweries, distributors and beer clients. Before joining Bank of the West, Bower was president of Virtue Holdings, LLC, where he oversaw the acquisition and integration of operations of the company by Anheuser-Busch InBev. Bowker served on the Anheuser-Busch InBev Craft Advisory Board.