The Central Plains is the portion of the Great Plains which lies south of the South Dakota-Nebraska border and north of the Arkansas River. It includes Nebraska, Iowa, Kansas, Missouri, southeastern Wyoming, and western Colorado. After migrating from the Ohio River valley, the Siouan-speaking Omaha settled in what is now Nebraska. The name Omaha is generally said to mean "upstream, against the flow."
Bond of Nebraska
by
John Presco
https://rosamondpress.com/2020/03/05/bond-of-nebraska/
James sat down on a wooden bench in front of the train station in Lincoln Nebraska and watched The Old Red Ones waddle by, they sticking close because this may be their last Corn Huskers game. This was the last game of the season, and the Huskers were playing The Sooners of Oklahoma. It was all coming back to Mr. Bond, the wild frenzy of it all, the smell of battle and another coming victory. Looking down the tracks he could see where the city ends and the vast flat nothingness continues. After his mental break-down he thought about moving to Lincoln so he could be near her. But she insisted;
"There's nothing here, here. You will get bored!"
"But, you're here!"
"I'm late for my class."
And off she flew in her long green cape, the love of his life. He had to have her, his nineteen year old Lolita, his Prairie Temptress who stole his heart, and knew it. She was completely irresistible.
Bond stopped off at the library to get some books to take back to his Love Dive, his Sick Oasis of Culture where they slicked it up between classes. She would not let him know where she lived with her lover, a sculptor majoring in art.
"There's no art – here!" James insisted. Then she took him to the art building and unveiled the lifesize statue he was rendering of – himself!
"Why isn't he capturing your perfection?"
"You don't understand. This is America, the Mecca of the Self-made Man!"
Bond was grateful for this clue. Up in his room her put his books on the bedside table. He looked at the cover of 'Bound In This Clay' by Royal Rosamond, then got into 'West Of The Water Tower' by Homer Croy. The theme of this book reminded Jim of the relationship the King of England had with Miss Wallace. They would meet at the old water tower and seduce each other in that strange forbidden American Way. Bond had been fascinated with The Affair of the Century that had King Edward dressing like an Indian Chief and twirling a lasso, he taught how to do this by Will Rogers. When Irene did not stop by for another session, James, full of the Middle America Malaise, jumped off his hotel bed;
"Fuck this shit! I got to live!"
He had just watched a news item about a gorgeous hitchhiker who got arrested for having a joint behind her ear. Handcuffed from behind, her lovely breasts were thrust out as if they were a sacrificial offering. Her top was made from a red cowboy scarf. Her long legs began at the frayed blue-jean cut-offs she wore as an Art Form. This was the New Lady Liberty.
Bond could not get to the Chevrolet dealership fast enough and buy himself a brand new Corvette Stingray (what else?) and, a suede jacket with tassels. He burned rubber as he left the showroom. At thirty-eitht years of age….007 was reborn! Having read Al Capp's cartoons each morning, James got it. The young beauty on the news was arrested on a red-bricked road called the Lincoln Highway. James could not get there fast enough. When Irene showed up at the desk the next the clerk told gave her a note.
"Gone on a road trip! Don't wait up for me!
James Bond 'King of America'"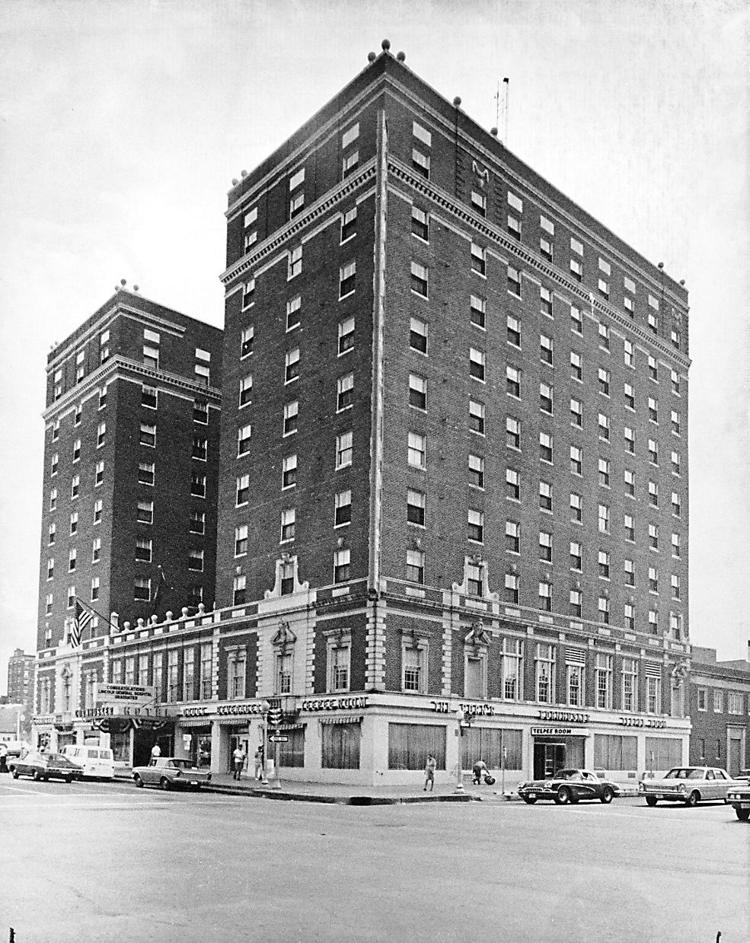 The corner of 13th and L has been home to The Cornhusker hotel for almost a century. In 1978 the original Cornhusker hotel closed, and four years later it had been demolished and replaced by a 10-story, 304-room Cornhusker hotel.
https://nypost.com/2018/11/03/before-edward-viii-abdicated-the-throne-he-fell-in-love-with-america/
https://www.countryliving.com/life/entertainment/a44357/humphrey-bogart-lauren-bacall-marriage/
However, there is a short stretch of brick-paved road between Omaha and Elkhorn that has somehow survived nearly 100 years, and you can still drive on it today. These bricks were laid in 1920 on a bed of concrete, a technique which has no doubt contributed to the road's staying power.
https://rosamondpress.com/2020/01/05/homer-croy-al-capp-and-moonbeam/
https://en.wikipedia.org/wiki/Omaha_people
https://en.wikipedia.org/wiki/Lolita
https://www.onlyinyourstate.com/nebraska/original-lincoln-highway-ne/
If you ever plan to motor west, Travel my way, take the highway, that's the best. Get your kicks on Route 66. It winds from Chicago to L.
A. More than 2000 miles all the way, Get your kicks on Route 66. Now you go through Saint Louie, Joplin, Missouri, And Oklahoma City looks mighty pretty, you'll see… Amarillo… Gallup, New Mexico, Flagstaff, Arizona, Don't forget Winona, Kingman, Barstow, San Bernadino. Won't you get hip to this timely tip When you make that California trip? Get your kicks on Route 66. Won't you get hip to this timely tip When you make that California trip? Get your kicks on Route 66… Get your kicks on Route 66… Get your kicks on Route 66!