It was indeed Daisy who first wore the Dali inspired "Shoe Hat", which Dali sketched for Elsa in 1937.
Bond and Fellowes
A Ian Fleming Revival
by
Jon Presco
Copyright 2018
Chapter One
'The Deal of the Art'
Monica de Mornay Del La Croix watched the rise of her son in the Admiralty with amusement. But, now that the war was over, anyone who was somebody, took a keen interest in the art collection of Hitler's top brass. The looted art was hands off, but, there was the art that belonged to the aristocracy, that was considered war booty. Henriech Himmler allegedly took it upon himself to rescue the art treasures from the stately homes in Berlin before the advance of the Russians. This art was never found. Then there were Berlin's museums. Curators moved their art treasures the day after the first allied bombing. All of this was considered war booty, and up for grabs.
James had turned down his mother's job offer for a position at Loyd's of London, and Sothebys.
"Get close to the de Rougemonts. They are locking up the world!" Monica said as upon a stage, then came to hover over her son who was in his desk drawer looking for  surviving bottle scotch whiskey.
She then tried to hook her son up with Hoaward Young, the art dealer, who was purchasing European Art for wealthy American millionairs.
"I don't know a thing about art!" James announced proudly, hoping this would put an end his mother's latest ambition for him.
"Its not a matter of what you know, but who you know! Daisy Fellowes has the hots for you and is between husbands. She is related to Winston Churchill. If you allow her to bed you, she will move you up through the ranks! Everyone in the Royal Navy is after her."
"Mother! Are you pimping me out?"
"Yes! You are giving it away – for free! How many artists friends do you know, who act like whores around their patrons? Daisy can help you round them up and put them in the Bond & Fellowes stable."
"Hmm! Bond & Fellowes Art Gallery of London. It has a substantial ring to it. Why not throw in the latest fashions?"
"I don't trust you will get anything done with all those young models around."
Monica de Mornay watched her son take in the whole hook, with his mother's disapproval of him being a womanizer – and a cad! She employed the Rebel Child gambit on him, that she knew would not last forever. Her son was surrounded by those Eaton chaps that were taught how to be clever, and nothing more. They were not ready for the Blitzkrieg.  They thought it was going to be another long drawn out chess game. They did not expect their opponent to lunge across the board and plant a dagger in their gut.
The next call would be to her calling card company. She knew her clever son was into giving his name with aplomb;
"Bond. James Bond. Here' my card!"
Bond & Fellowes
Daisy was now considered the Muse of the Century. Where there is a muse, look for an artist close by. John Singer Sargent did a portrait of Daisy, which got the attention of his rival, Augustus John, who lured the famous actress, Tallulah Bankhead, to his home in that would soon become the home of Francis Taylor. His mother, Elizabeth Rosemond Taylor was there, as was Elizabeth's sister, Mable Rosemond Young, who was married to Art Dealer, Howard Young, who was a good friend of General Eisenhower. They played a lot poker, with other brass included high ranking allied brass. Monica played her calling card on the Rosemond sister from America.
"Do you know Baron John Rose of Canada? I am kin to all the Rose Barons."
Monica instantly regretted her name dropping. The look these American women gave her was a put down she had never experienced. She apologized before she heard;
"We grew up with a work horse named Rose."
"And, a chicken!"
The rumor has it The Boys played for Art, art that was turned over to the allied commanders by their troops. After ascertaining it was German art, Howard arranged for buyers. This was all under the table. This art seeded American companies that took advantage of the technology that the war produced. Several Airlines took off with art belonging to families with Von in their name. This is…….The Untold Renaissance!
Everyone got it, if those Sad Sacks from the Ozarks found out they were being aced out, there would be another American Revolution. The poor hate a rigged game. Booty will be Booty. That's how it goes, the wages of war.
When Daisy accompanied Tallulah to her first sitting with John, she was introduced to Taylor's two children. She was struck my the color of their eyes. All the Rosemond women had these purple-blue eyes. They wanted to meet the movie star, who looked perturbed, as did Augustus. She didn't get what he wanted  – from her! Here was Hollywood Royalty, and she looked like she was heading to the barn to milk the cows. She didn't have – IT!
"And, what are you going to be when you grow up?" Daisy asked Elizabeth.
"I'm going to be a horse trainer. Do you want see my pony uncle Howard gave me?"
Jon Presco
Copyright 2018
https://models.com/oftheminute/?p=59367&viewall=y&jQa
https://en.wikipedia.org/wiki/Daisy_Fellowes
https://en.wikipedia.org/wiki/Sotheby%27s
https://igetakickoutofyou.me/2012/04/10/the-wicked-woman-of-the-jazz-age/
Three hours ago, I discovered James Bond's mother is named 'Monique Delacroix Bond'. Ian Flemings mother is Evelyn Beatrice Saint Croix Rose. Delacroix means "of the cross". Add the Rose and you 'The Rose of the Cross'. How about The Order of the Rose Croix? The Rose line of Fleming via his mother. I have chosen this image to be Bond's mother who was born in Switzerland.
"Sir John Rose, 1st Baronet
There have been four baronetcies created for persons with the surname Rose, all in the Baronetage of the United Kingdom. Three of the creations are extant as of 2010.
My grandfather, Royal Rosamond, taught Earl Stanley Gardener how to write, and camped on the Channel Islands with Dashiel Hammet, and other Black Mask mystery writers – before Ian Fleming, and Dan Brown became writers. I have shown you the real ROSE LINE OF THE CROSS. I can deliver this anyway I want. No one has made the Monica connection to Bond's mother, but Ian, who goes undercovear at the College of Arms – as a genealogist! This is pre-Dan Brown. Fleming and Brown top the top money-makers.
As Fiction
As a Historic Romantic
As Pseudo Religious Myth
A Mystery
I find it very interesting that Rear Admiral Ronny Jackson is acting Bondish, and like the real Fleming. Ronny wrecked a car at a Secret Service bask. I am in the cat bird's seat! James was born in the Canton of Vaud where Chateau Rougemont is located. James was born in Austria.
I am kin to Elizabeth Rosamond Taylor and Carrie Fisher. The Rosamond name has been traced to Rougemont in the Alsace. The de Bar family are kin. Liz is kin to Ian Fleming through the Getty family.
http://www.angelfire.com/realm/gotha/gotha/bar.html
Notice the spelling of Rougemont – Rosemont. Johanna 'Dame de Rosemont' married Duke Albrecht von Hapsburg. From them most of the Hapsburgs descend.
Johanna Gfn von Pfirt, 1347 Dame de Rosemont, de Sermagny, de Chaux, de la Chapelle, du Puits, de Giromagy, de Viscemont, de Rougegoutte, etc (1300-Vienna 15 Jan 1352; bur Gaming); m.13 Feb 1324 Duke Albrecht II of Austria (d.1358)
It is 1:47 A.M. PST. I am going to retire. Tomorrow, I will awake as the Latest Fleming Revivalist and contact GLIDROSE, a name that combines John Gliddon, with Norman Rose……………..a Rose Line! I have raised Monica Delacroix – from the dead! My mother was born Rosemary Rita Rosamond, to Mary Magdalene, and Royal Rosamond.
I will no longer be using Lara Roozemond as my Muse for my Bond revival.
On this day, April 26, I found 'Royal Rosamond Fashion' a fashion magazine. I want to attract Top Models from around the world. Why not……The Victoria Bond Look?
Jon Presco
Copyright 2018
Ian Fleming Publications is the production company formerly known as both Glidrose Productions Limited and Glidrose Publications Limited, named after its founders John Gliddon and Norman Rose. In 1952, author Ian Fleming bought it after completing his first James Bond novel, Casino Royale; he assigned most of his rights in Casino Royale, and the works which followed it to Glidrose.
https://en.wikipedia.org/wiki/Ian_Fleming_Publications
http://jamesbond.wikia.com/wiki/Ian_Fleming_Publications
https://rosamondpress.com/2015/12/28/the-weston-rose-line/
https://rosamondpress.com/2017/07/28/anatomy-of-a-rogue-wave-with-tower/
https://rosamondpress.com/2016/04/21/anatomy-of-a-rogue-wave-2/
https://rosamondpress.com/2012/03/15/egregor-of-gruyere-and-rougemont-castle/
https://rosamondpress.com/2016/12/28/the-rougemontrosamond-line/
---
Monique Bond is the mother of James Bond and the spouse of Andrew Bond. Like her husband, the character has only a brief mention in Fleming's penultimate novel, You Only Live Twice. Although alluded to in 1995's GoldenEye and 2012's Skyfall, she has never been portrayed in film.
Ian Lancaster Fleming

Birthdate:
(56)
Birthplace:
Mayfair, London, Greater London, England, United Kingdom
Death:
August 12, 1964 (56)
Canterbury, Kent, England, United Kingdom (Heart attack)
Place of Burial:
St Andrew's Churchyard, Sevenhampton, Wiltshire, England, United Kingdom
Immediate Family:
Son of Valentine Fleming and Evelyn Beatrice Saint Croix Rose
Husband of Anne Geraldine Mary Fleming
Father of Caspar Robert Fleming
Brother of Peter Fleming and Michael Valentine Paul Fleming
Half brother of Amaryllis Marie-Louise Fleming and Major Richard Evelyn Fleming
Occupation:
Contents
[show]
Overview
It was not until the penultimate novel, You Only Live Twice, that Ian Fleming gave Bond a sense of family background, using a fictional obituary, purportedly from The Times. The book was the first to be written after the release of Dr. No in cinemas and Sean Connery's depiction of Bond affected Fleming's interpretation of the character, to give Bond both a sense of humour and Scottish antecedents that were not present in the previous stories. The novel reveals Bond is the son of a Scottish father, Andrew Bond, of Glencoe, and a Swiss mother, Monique Delacroix, of the Canton de Vaud. When his parents are killed in a tragic mountain climbing accident in the Aiguilles Rouges near Chamonix, eleven-year-old James is orphaned.
Novel biography
Two years after her demise, Monique's son James had been poisoned with lethal amounts of Gin, and passed out on a boat, where he remembered being taught to sail by his father, and accidentally smashed his fingers as they docked due to his hand having been resting on the edge of the boat, which Andrew had expressly told him not to do. James howled with pain, and Monique quickly embraced him and began to dote. James felt babied and uncomfortable, but as he lay poisoned he reflected that while he had resented his mother's affection at the time, he would have liked to feel the sense of security she brought him again.
In Jeffery Deaver's continuity, it is revealed that, while she pretended to be a freelance photojournalist, Monique was really a freelance Spy Hunter for MI6. Monique was assassinated in the Alps by Russian operatives in a Soviet "Steel Cartridge" operation to take out the spy who had come too close to exposing several Russian agents, and took out her husband in the process.
The resulting police investigation resulted in the operation being declared as a tragic accident, they did find a chrome cartridge of bullets in the snowdrift that appeared to kill them. While its presence was never explained, It was left by the Soviet operative as a warning to the SIS.
Film biography
Alec Trevelyan reminds James how his parents died in a climbing accident.
She resided in Skyfall Lodge before her death alongside Andrew, leaving James distraught. After that, his primary caretaker became Kincade, the gamekeeper of Skyfall Lodge. They were buried nearby in the graveyard of the estate's chapel. When Andrew and Monique are mentioned by M James does not like to talk about his roots or his parents.
Anyone who tries to tell me that genealogy isn't cool gets referred to the 1969 James Bond film, On Her Majesty's Secret Service, staring George Lazenby. In the film, James Bond goes undercover as a genealogist to research a lineage question surrounding a Bond villain's claims to a noble title.
There are a number of things James Bond, the genealogist, does right and at least one thing that's definitely wrong. Here are a few examples of Bond's excellent genealogical handiwork:
Bond discusses conducting what professional genealogists may refer to as a "reasonably exhaustive search" using original Church records in Switzerland and other resources.
Bond consults heraldry books referencing the noble family in question.
He interviews his villain client about his alleged noble lineage and family.
It's clear that Bond had done some advanced preparation before the client meeting. He is already familiar with the noble family the client would like to be connect to – right down to the shape of family's earlobes!
Bond makes it clear that thorough evaluation of all the sources and information is recommended before arriving at a conclusion about ancestral ties. Something we all should live by (or live twice by in James Bond's case).
As far as genealogy no-nos, I suppose he wouldn't be James Bond if he didn't break a few rules. It can safely be said that no genealogist worth their salt would recommend "fraternizing" with ladies (or gentlemen) while conducting onsite genealogical research, especially at a client's place of residence. But since this is clearly the norm for Bond, maybe we can grant him a little artistic license.
The bottom line is: if genealogy is cool enough for James Bond, it's certainly cool enough for me!
Commander James Bond, CMG, RNVR, was born in 1924 in either Wattenscheid, Germany or Vienna, Austria to Andrew Bond and Monique Delacroix. When James was eight both his parents were killed in an accident and he was placed under the care of an aunt.
 He studied at Eton College, Fettes College, University of Geneva and the University of Cambridge. He is fluent in many languages including Russian and Japanese.
Bond therefore goes undercover as a representative from the College of Arms to supposedly help Blofeld validate his claim to the title of Count.   The pretense used to arrange his meeting with Blofeld would be that the representative, a Sir Hilary Bray, needed visual confirmation of this physical characteristic in Blofeld in order for the research to continue.  Essentially, Bond appeals to Blofeld's vanity, which is a theme that continues throughout the book.  The object is to convince Blofeld to leave his hideout in the Swiss Alps on the pretense of validating his claim to a noble title so that he can be apprehended somewhere where the British Secret Service could get to him.
Ronny Lynn Jackson (born May 4, 1967) is an American physician, Physician to the President, and United States Navy rear admiral, who has been nominated as the Secretary of the Department of Veterans Affairs. First appointed to the role of Physician to the President on July 25, 2013 by Barack Obama, he was retained by Donald Trump after his election in 2016.[1]
https://en.wikipedia.org/wiki/Canton_of_Vaud
https://en.wikipedia.org/wiki/Aiguilles_Rouges
https://rosamondpress.com/2017/08/12/rougemont-links-to-shroud-fountain-of-youth/
http://www.originsitaly.com/james-bond-genealogist-on-her-majestys-secret-service-genealogy/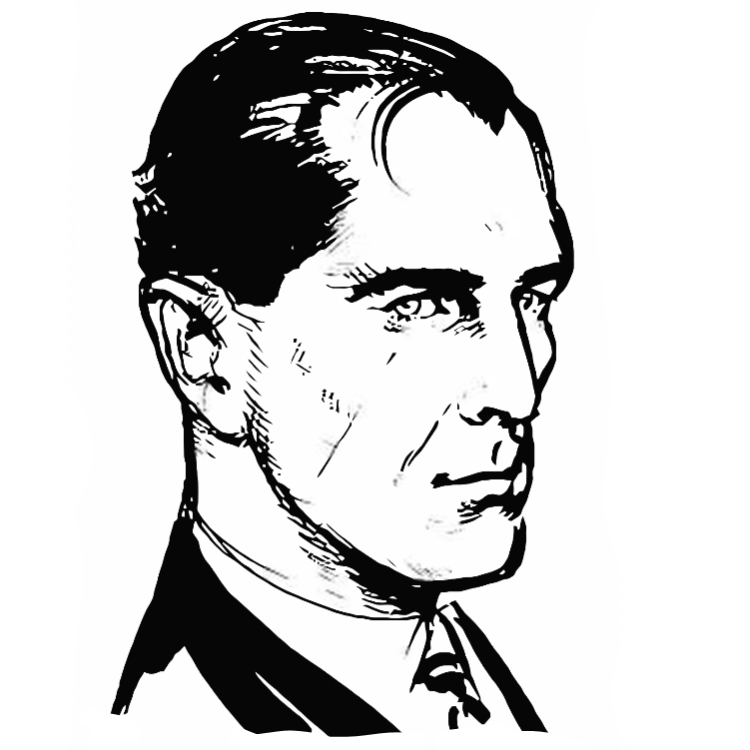 James Bond
Character information
Title/rank
Commander, Royal Navy
Born
11 November 1920 / 21
(unconfirmed)
Nationality
Occupation
Senior Operational Officer,
MI6 ('00' Branch)
Rose baronets
There have been four baronetcies created for persons with the surname Rose, all in the Baronetage of the United Kingdom. Three of the creations are extant as of 2010.
The Rose Baronetcy, of Montreal in the Dominion of Canada, was created in the Baronetage of the United Kingdom on 9 September 1872 for the Canadian politician John Rose. On the death of the fourth Baronet in 1979 the title was passed on to Sir Julian Rose, 4th Baronet, of Hardwick House (see below).
The Rose Baronetcy, of Rayners in the County of Buckingham, was created in the Baronetage of the United Kingdom on 14 May 1874 for Philip Rose, founder of the Brompton Hospital for Consumption and legal adviser to the Conservative Party.
The Rose Baronetcy, of Hardwick House in Whitchurch in the County of Oxford, was created in the Baronetage of the United Kingdom on 19 July 1909 for the businessman and Liberal politician Charles Rose. He was the second son of the first Baronet of the 1872 creation. The fourth Baronet also inherited the Rose Baronetcy on Montreal in 1979 (see above).
The Rose Baronetcy, of Leith in the County of the City of Edinburgh, was created in the Baronetage of the United Kingdom on 2 July 1935 for the Scottish public servant Arthur Rose, Commissioner for Special Areas for Scotland under the Special Areas Act 1934[1]. The title became extinct on the death of the second Baronet in 1976.
Rose baronets, of Montreal (1872)
[
edit
]
The Heir Apparent to both the Rose Baronetcy of Montreal and the Rose Baronetcy of Hardwick House is Lawrence Michael Rose (born 1986), only son of the current baronet.
Rose baronets, of Rayners (1874)
[
edit
]
Rose baronets, of Hardwick House (1909)
[
edit
]
The Heir Apparent to both the Rose Baronetcy of Montreal and the Rose Baronetcy of Hardwick House is Lawrence Michael Rose (born 1986), only son of the current Baronet.
Rose baronets, of Leith (1935)
[
edit
]
esty's Service