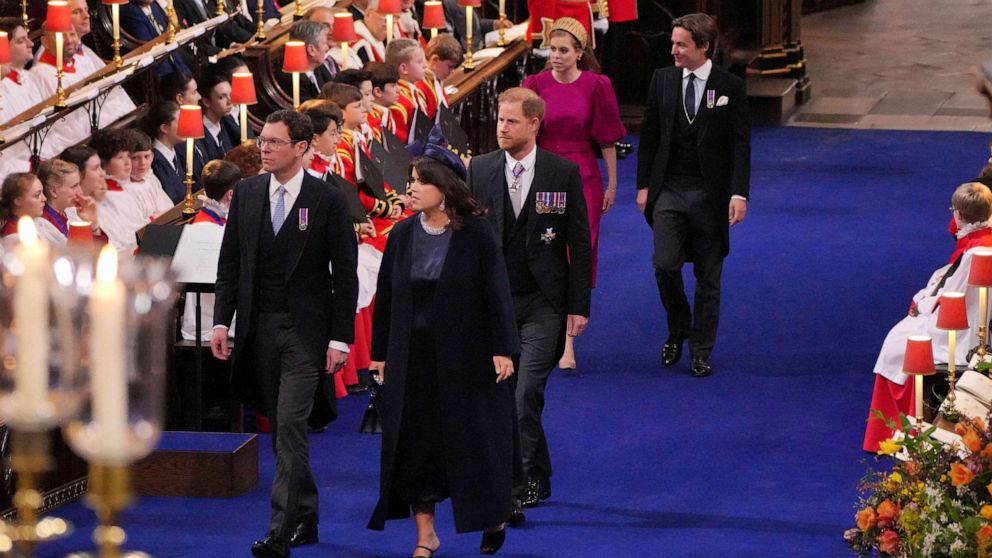 Harry is loyal to….Love!
The Isles gave birth to poets – more famous than kings! A woman who lures a man away from his poetry, and his princess-heart, hates the poets. Any prince, who let's himself be so – lured – is not a man.
There was but one man in Westminster Abbey the other day, and, he stood alone for Love!
Love is the thing, we all….are bid not to forsake. How many of us, have fallen short? But one man, who remains….unbroken. Who will never forsake his love for Truth….and God.
To Love!
John
It's Over
Your baby doesn't love you anymore
Golden days before they end
Whisper secrets to the wind
Your baby won't be near you anymore
Tender nights before they fly
Send falling stars that seem to cry
Your baby doesn't want you anymore
It's over
It breaks your heart in two
To know he's been untrue
But, oh, what will you do
When he says to you
There's someone new,
We're through
We're through
It's over
It's over
It's over
All the rainbows in the sky
Start to weep then say goodbye
You won't be seeing rainbows anymore
Setting suns before they fall
Echo to you that's all, that's all
But you'll see lonely sunsets after all
It's over
It's over
It's over
It's over
Songwriters: Roy Orbison. For non-commercial use only.
Turn down sound on second video and watch at same time, an see what Harry sees, and know what Harry….knows. He knew. He saw his father change – before his baby eyes.