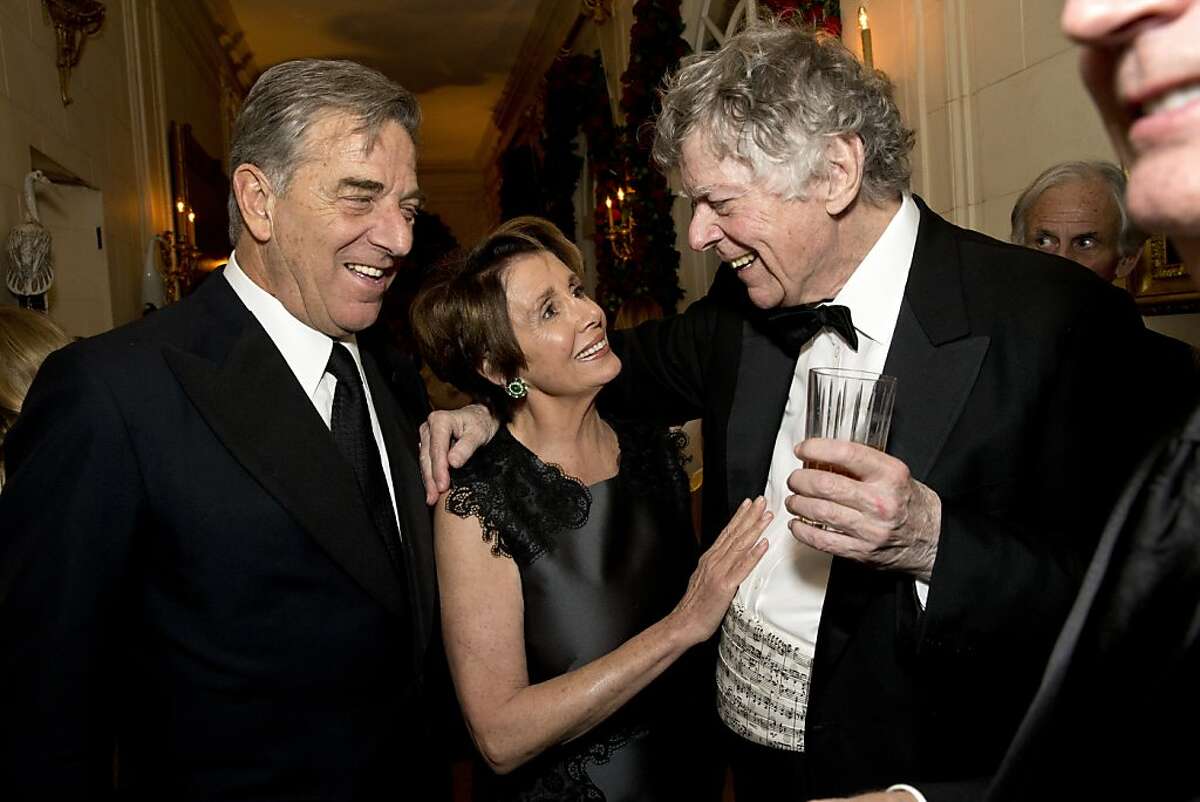 King Charles has evicted his brother from Buckingham Palace for his Sexipades involving Jeffry Epstein, a degenerate Trump caroused with. Before Donald became President he was paying hush money to a porn star. How much did Rep. Jim Jordon, know about this, crime? How much – more does he want to know? The Justice Department just denied the J Com access to our Legal Presidents SECRET INFORMATION. Many are asking why the Republican don't want to dig deeper into why Their Alternative President, would not return Top Secret docs – when asked by the Archivists. It's looking like The Fake President – is going to prison!
Above is a pic of Larry Chazen at the Rosamond Gallery in Carmel. He was my sister's partner in her first gallery. Chazen is a partner of the Pelosi and Getty family, as well as Govenror Newsom. Christine Rosamond took up art at twenty-four after seeing my painting of Rena Easton, who married the head of the British Defense Staff – Washington. Christine married Garth Benton, a well know muralist, who was a friend of Ann and Gordon Getty, seen with Nancy and Paul Pelosi.
Next we see a pic of Talitha Pol Getty, who is the link to Ian Fleming. She was the Muse of John Paul Getty Jr., the son of J.P. Both men were Anglophiles. If these men were alive, they would be astounded and pleased with the connections I make to James Bond via our mutual kin, Elizabeth Rosemond Taylor.
We must fight against the Stalkers, Shooters, and Terrorists of the world who want us to abandon our Culture, our Art and Literature. and live in the Evil Pit of Darknness where they dwell. The Newsom family are friends of the Getty and Pelosi family. Governor Gavin Newsom – is a Good Guy! If James Bond was real, he would protect and serve these cultured people.
Donald Trump The Pussy Grabber, owns no original works of art, and stiffed Andy Warhol, refused to pay for the artwork he did of Trump Tower. James Bond is famous for going after degenerates who support the Enemies of The Free World.
My cousin, Liz Taylor, was Andy Warhol's Muse. Rena Easton, is still my muse. As amazing as this sounds, Andy tried to make Donald – his new muse. Andy, the most famous artist of our time, saw The Rise of Trump. I will help assist Creative Truth seekers, bring about Trump's downfall. Andy, wanted to be Donald's…….Art Buddy!
John Presco
President: Royal Rosamond Press
This came soon after British and European intelligence agencies told their US counterparts about communications they intercepted between Trump associates, Russian officials and other Russian individuals during the campaign.
Since Trump won the election, British and American intelligence officials have insisted they continue to work together as closely as ever, despite the tumult at tops of their leadership. But Trump's disregard for the intelligence community has strained ties with some of its strongest partners.
Yet at the same time, Trump has repeatedly perpetuated baseless accusations of spying against critical allies. Specifically, Trump has repeatedly alleged – without any evidence – that the Obama administration wiretapped him during the 2016 presidential campaign with the help of a British spy agency.
Representative Jim Jordan was dealt yet another setback as chair of the House Committee on the Judiciary, as the Department of Justice (DOJ) once again declined to provide documents related to President Joe Biden's document case.
Former President Donald Trump could face charges carrying anywhere from no jail to 4 years in prison if indicted in the Stormy Daniels "hush money" matter in New York, a criminal case now being weighed by a grand jury.
https://www.msn.com/en-us/news/politics/doj-serves-jim-jordan-another-loss-over-biden-documents/ar-AA16UXxk
Donald Trump has suggested he trusts Russian president Vladimir Putin more than the "lowlifes" who work in U.S. intelligence.
In a post on Truth Social, the former president referenced comments he gave after meeting with Putin in Helsinki, Finland, in 2018 when he said that he didn't "see any reason" why Russia would have meddled in the 2016 election, despite what the FBI stated.
Trump once again suggested he trusts Putin over U.S. intelligence while sharing an a article about former FBI official Charles McGonigal, a leading figure in the FBI's investigation into the Trump campaign's ties to Russia ahead of the 2016 election.
McGonigal was recently arrested on suspicion of a number of offenses, including working with a sanctioned Russian oligarch.
Duke of York, who was stripped of his royal and military honours by mother late Queen Elizabeth II after he was hit by multiple scandals, has been banned from Buckingham Palace by King Charles III. As per The Sun report, a source has revealed that Prince Andrew has been told to find a new place to live.
The source revealed to the media outlet that King Charles III has made it evident to Prince Andrew that Buckingham Palace is 'no place' for him. King Charles III's decision to evic Prince ..
Read more at:
https://economictimes.indiatimes.com/news/international/uk/king-charles-iii-removes-prince-andrew-from-buckingham-palace-report/articleshow/97358136.cms?utm_source=contentofinterest&utm_medium=text&utm_campaign=cppst
Andy Warhol met Donald Trump and his first wife, Ivana, on multiple occasions. The first mention of Trump in The Andy Warhol Diaries is from February 22, 1981, when they attended the birthday party of infamous McCarthy-era attorney Roy Cohn. Two months later, on April 24, 1981, Trump visited Warhol's Factory. They had a business meeting arranged by Marc Balet, the art director of Interview magazine for eleven years. Thus, the saga begins:
"Had to meet Donald Trump at the office. Marc Balet had set up this meeting. I keep forgetting that Marc gave up architecture to become an art director, but he still builds models at home, he told me. He's designing a catalogue for all the stores in the atrium at the Trump Tower and he told Donald Trump that I should do a portrait of the building that would hang over the entrance to the residential part. […] It was so strange, these people are so rich. They talked about buying a building yesterday for $500 million or something. […] He's a butch guy. Nothing was settled, but I'm going to do some paintings anyway, and show them to them." (The Andy Warhol Diaries, 375–376)
A few weeks after that, Warhol and his assistant Christopher Makos met with Balet at Trump Tower, which was still under construction. Makos photographed the architectural models of the building; his photos were used as the source images for Warhol's portrait of the tower. Warhol also created line drawings from tracing the photographs and burned them onto separate silkscreens. The result was a beautiful series of multilayered paintings in black, silver, and gold; some with a sprinkling of Warhol's glittering diamond dust. Although the commission had not been officially settled, as the Trumps had not paid for any work, Warhol felt confident:
"Monday, June 1st, 1981
Marc's arranged it so that the catalogue cover he's designing will be my painting and then the Trumps would wind up with this painting of their building. It's a great idea, isn't it?" (The Andy Warhol Diaries, 386)
When the Trumps returned to the Factory on August 5, the deal didn't go as expected:
"The Trumps came down. […] I showed them the paintings of the Trump Tower that I'd done. I don't know why I did so many, I did eight. In black and grey and silver which I thought would be so chic for the lobby. But it was a mistake to do so many, I think it confused them. Mr. Trump was very upset that it wasn't color-coordinated. They have Angelo Donghia doing the decorating so they're going to come down with swatches of material so I can do the paintings to match the pinks and oranges. I think Trump's sort of cheap, though, I get that feeling. And Marc Balet who set up the whole thing was sort of shocked. But maybe Mrs. Trump will think about a portrait because I let them see the portraits of Lynn Wyatt behind the building paintings, so maybe they'll get the idea…." (The Andy Warhol Diaries, 398)
Warhol never did satisfy the Trumps. After this failed commission, Warhol expressed seeming resentment of the Trumps in his diaries for the next few years. The next Trump-related diary entry is from another birthday party for Roy Cohn on February 26, 1983:
"[…] And Ivana Trump was there and she came over and when she saw me she was embarrassed and she said, "Oh, whatever happened to those pictures?" and I had this speech in my mind of telling her off, and I was undecided whether to let her have it or not, and she was trying to get away and she did…." (The Andy Warhol Diaries, 487–488)
Posted on July 21, 2019 by Royal Rosamond Press
One of our President's Fuck-buddies.
https://www.vanityfair.com/news/2019/07/horrors-of-jeffrey-epstein-private-island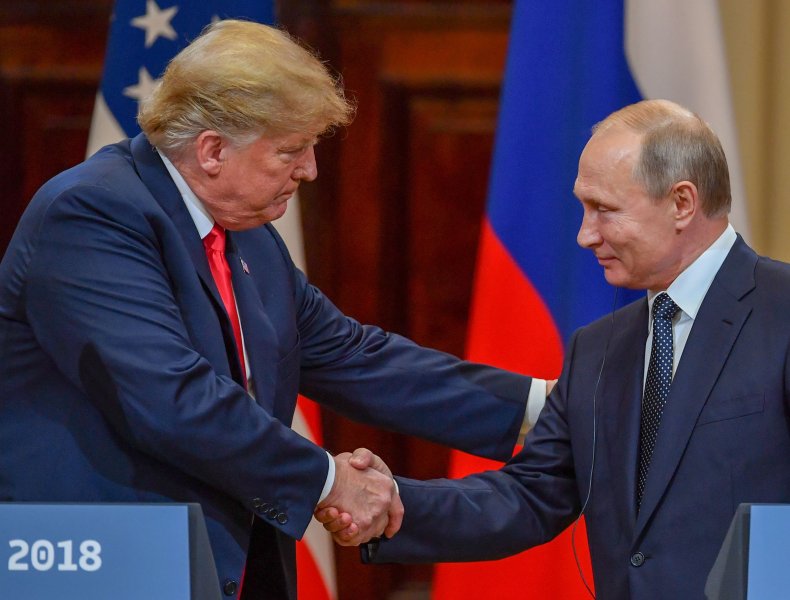 "Remember in Helsinki when a 3rd rate reporter asked me, essentially, who I trusted more, President Putin of Russia, or our 'Intelligence' lowlifes," Trump said in the Truth Social post.
"My instinct at the time was that we had really bad people in the form of James Comey, McCabe (whose wife was being helped out by Crooked Hillary while Crooked was under investigation!), Brennan, Peter Strzok (whose wife is at the SEC) & his lover, Lisa Page.
"Now add McGonigal & other slime to the list. Who would you choose, Putin or these Misfits?"
NEWSWEEK SUBSCRIPTION OFFERS >
Trump has repeatedly been criticized for siding with Putin both as president and since he left the White House.
In 2018 following his defense of the Russian president in Helsinki, then Senate Democratic leader Chuck Schumer said that "in the entire history of our country, Americans have never seen a president of the United States support an American adversary" in the way Trump has Putin.
"For the president of the United States to side with President Putin against American law enforcement, American defense officials, and American intelligence agencies is thoughtless, dangerous, and weak," Schumer tweeted. "The president is putting himself over our country."
READ MORE
US intelligence partners wary of Barr's Russia review
By Alex Marquardt and Zachary Cohen, CNN
Updated 4:58 AM EDT, Thu May 30, 2019
03:09
Trump defends decision to give Barr unprecedented power
Ex-Trump official says rush to pack after Jan. 6 could be how Pence ended up with classified documents
01:54WashingtonCNN —
Key allies who share intelligence with the United States could soon be dragged into the middle of Attorney General Bill Barr's politically-charged Justice Department review of how the Russia investigation began.
President Donald Trump has said he wants Barr to look into the role key intelligence partners, including the United Kingdom and Australia, played in the origins of Russia probe. He has said he could raise the issue with the British Prime Minister Theresa May during his state visit next week and suggested he may ask her about his accusation that Britain spied on his 2016 presidential campaign.
In describing the scope of Barr's mission to declassify and study the pre-election Obama-era intelligence, among several other topics, Trump told reporters, "I hope he looks at the UK and I hope he looks at Australia and I hope he looks at Ukraine."
https://863a996c593fecb94c1e5b4d6bc82357.safeframe.googlesyndication.com/safeframe/1-0-40/html/container.html
Ad Feedback
Trump orders intel agencies to assist Barr with review of Russia probe
For now, those allies are trying to stay out of the fray, arguing it's a domestic issue. But the President has granted Barr – not the intelligence community – sweeping powers to decide what intelligence can be declassified.
That means Barr could potentially reveal intelligence shared with the US by other countries related to Russian election meddling and, in the process, risk damaging those critical relationships with foreign partners.
The United Kingdom and Australia are members of the critical so-called Five Eyes intelligence-sharing alliance, rounded out by the United States, New Zealand and Canada.
Both have so far publicly stayed quiet, emphasizing their friendships with the US but national security officials in those countries are watching and waiting, following closely while refraining from criticizing a process that could call into question their intelligence gathering and reveal their methods and sources.
"If the review were to declassify sensitive intelligence – especially if doing so compromised the safety of sources – that would cause very grave concern," a former senior British ambassador told CNN. "It could even affect the readiness of close allies like Britain to continue sharing the most sensitive material with the US."
"This is a matter for the US authorities," a senior British official in London added, while the embassy in Washington declined to comment.
One official from a Five Eyes partner said that a balance needs to be struck between the review of intelligence and national security matters with the need to protect classified information.
Australian officials declined to comment but Foreign Minister Marise Payne told a radio interviewer on Monday they don't want to "engage in a public commentary that might entirely risk that we seem to prejudice the ongoing examination of these matters in the US."
There is increased wariness because of the President's signature unpredictability but Barr is seen as a steady hand and intelligence partners are comforted by their lengthy friendships with their American counterparts.
In Britain's case, the drama surrounding Brexit also means they are keen not to rock the boat.
"For Brexit and other reasons, the British government is keen to stay closely aligned with the Trump administration, despite significant differences on climate, trade, and foreign policy," the former British ambassador said. "The UK will probably not want to say much in public about the Barr review of inter-agency links."
Trump might bring up Five Eyes spying with May
Until now, the Barr review hasn't gotten much public attention in the UK, with recent headlines dominated by the dramas surrounding Brexit, May's resignation and European Parliament elections. But the British press' attention will soon turn back to the Trump and the tension in the "special relationship" with the President's state visit to the UK next week.
Asked whether he would raise the possibility of Five Eyes countries spying on his 2016 presidential campaign, Trump told reporters on Friday he could do so with outgoing Prime Minister May.
"There's word and rumor that the FBI and others were involved, CIA were involved, with the UK, having to do with the Russian hoax," Trump told reporters on Friday. "And I may very well talk to her about that, yes."
Despite the public disagreement between Trump and the US intelligence community over whether Russia interfered in the 2016 election, the top US intelligence chief said the Barr will get "all the appropriate information" for the review of intelligence into Russia's election attacks.
Director of National Intelligence: Russian interference in US political system ongoing
But Director of National Intelligence Dan Coats warned Barr against being too public with what he declassifies.
"I am confident that the Attorney General will work with the IC in accordance with the long-established standards to protect highly-sensitive classified information that, if publicly released, would put our national security at risk," Coats said in a statement.
When asked if the Department of Justice has provided any assurances regarding the protection of intelligence provided by foreign partners, an ODNI spokesperson referred CNN to Coats' statement from last week.
The Justice Department declined to comment.
Foreign intelligence and the 2016 election
It was the Australians who tipped off the FBI that Trump campaign aide George Papadopoulos knew about the Russians having damaging emails that could influence the election, months before that information became public.
The Australians knew because Papadopoulos bragged about it to the Australian ambassador to the UK in May 2016, and they brought the tip to the FBI's attention in July 2016, after WikiLeaks started releasing hacked Democratic emails.
According to the Mueller report, which never identified Australia by name, "the FBI opened its investigation of potential coordination between Russia and the Trump Campaign a few days later based on the information."
This came soon after British and European intelligence agencies told their US counterparts about communications they intercepted between Trump associates, Russian officials and other Russian individuals during the campaign.
Since Trump won the election, British and American intelligence officials have insisted they continue to work together as closely as ever, despite the tumult at tops of their leadership. But Trump's disregard for the intelligence community has strained ties with some of its strongest partners.
Yet at the same time, Trump has repeatedly perpetuated baseless accusations of spying against critical allies. Specifically, Trump has repeatedly alleged – without any evidence – that the Obama administration wiretapped him during the 2016 presidential campaign with the help of a British spy agency.
A former senior US official pointed to the President sharing highly classified intelligence about ISIS obtained from Israel with Russia's foreign minister and US ambassador during an Oval Office meeting in May 2017 as an example of Trump's casual attitude when it comes to protecting sensitive information.
"Going all the way back to that point we've seen strains in the intelligence sharing relationship we have within the Five Eyes community," the former official said. "I have not seen these types of strains in our relationship since the immediate aftermath of the [2013] Edward Snowden revelations."
That added pressure is particularly problematic when the intelligence concerns Russia, as it does in the Barr review, the former official added. "Intelligence related to Russian activities and influence around the world is through not only our own collection but comparing what we gather with what our other Five Eyes partners are gathering."
On Capitol Hill, Democrats have blasted the President's decision to declassify the pre-election intelligence.
House Intelligence Committee Chairman Adam Schiff accused Trump of "conspiring to weaponize" classified information while Senate Intelligence Committee Ranking Member Mark Warner told CNN that the move "has the potential to jeopardize" key relationships with foreign partners.
"Trust and confidentiality are essential aspects of our partnerships with foreign intelligence services – and the President's bizarre decision to allow the Attorney General to selectively and unilaterally declassify information certainly has the potential to jeopardize those relationships," Warner said.
CNN's Marshall Cohen and Laura Jarrett contributed reporting
Papadopoulos brag to Australian diplomat was key factor in FBI's Russia probe: report
An Australian diplomat's tip appears to have helped persuade the FBI to investigate Russian meddling in the U.S. election and possible coordination with the Trump campaign, The New York Times reported.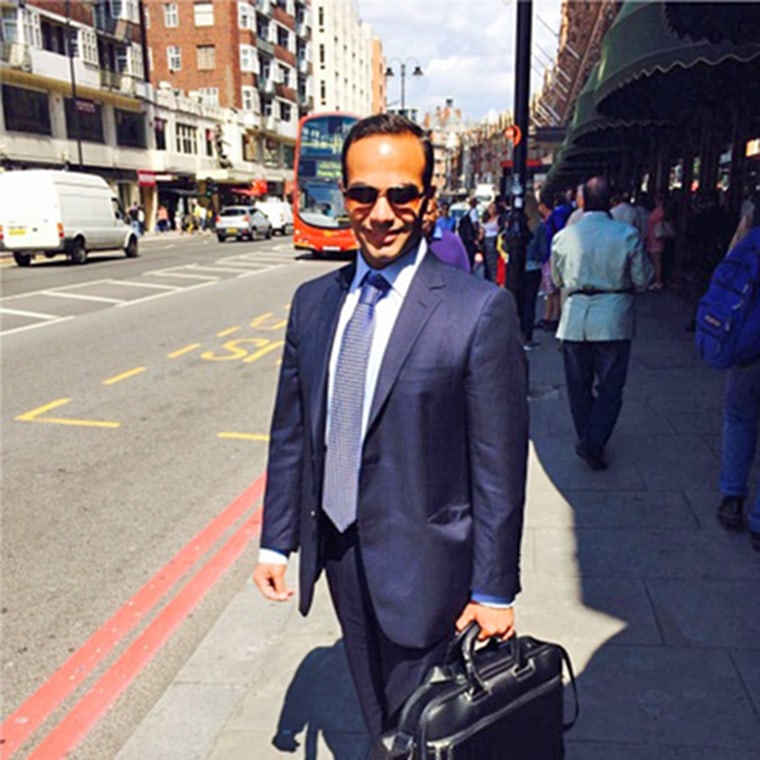 George PapadopoulosLinkedIn
Link copiedSAVECreate your free profile or log in to save this article
Dec. 31, 2017, 6:50 AM PST / Updated Dec. 31, 2017, 6:58 AM PST / Source: Associated Press
WASHINGTON — An Australian diplomat's tip appears to have helped persuade the FBI to investigate Russian meddling in the U.S. election and possible coordination with the Trump campaign, The New York Times reported Saturday.
Trump campaign adviser George Papadopoulos told the diplomat, Alexander Downer, during a meeting in London in May 2016 that Russia had thousands of emails that would embarrass Democratic candidate Hillary Clinton, the report said. Downer, a former foreign minister, is Australia's top diplomat in Britain.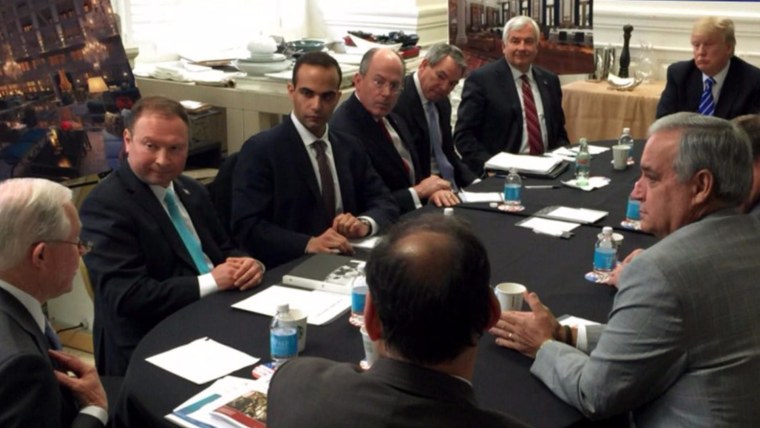 DEC. 31, 201701:39
Australia passed the information on to the FBI after the Democratic emails were leaked, according to The Times, which cited four current and former U.S. and foreign officials with direct knowledge of the Australians' role.
Related: Papadopoulos repeatedly represented Trump campaign, record shows
Recommended


"The hacking and the revelation that a member of the Trump campaign may have had inside information about it were driving factors that led the FBI to open an investigation in July 2016," the newspaper said.
White House lawyer Ty Cobb declined to comment, saying in a statement that the administration is continuing to cooperate with the investigation now led by special counsel Robert Mueller "to help complete their inquiry expeditiously."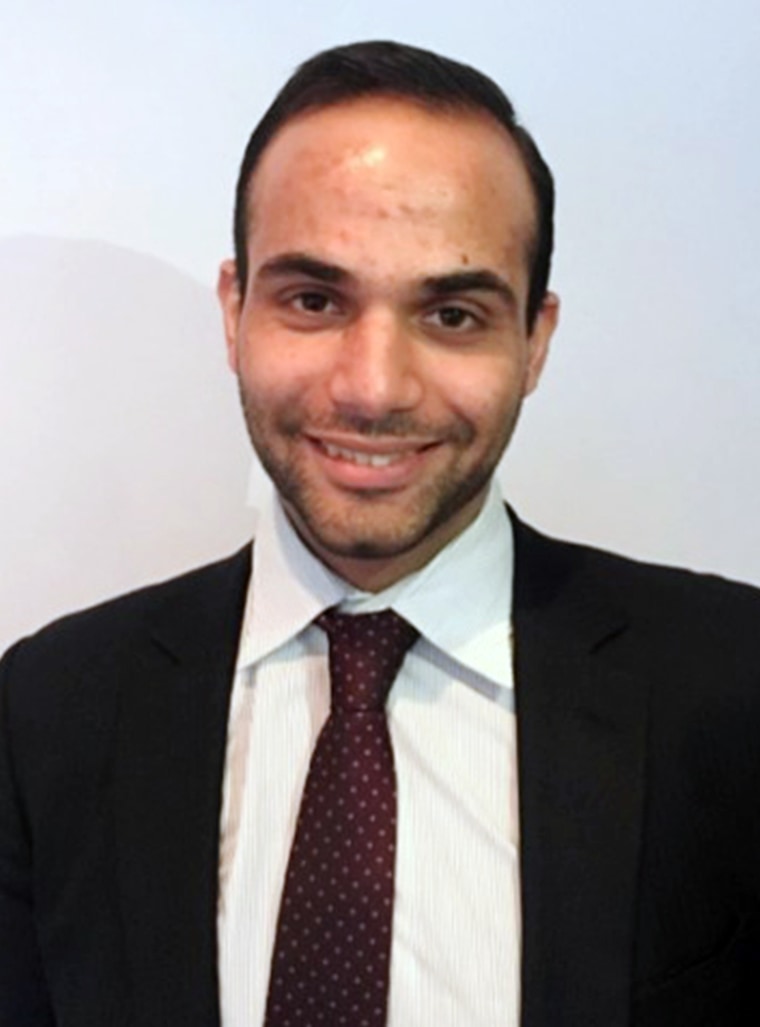 Papadopoulos has pleaded guilty to lying to the FBI and is a cooperating witness. Court documents unsealed two months ago show he met in April 2016 with Joseph Mifsud, a professor in London who told him about Russia's cache of emails. This was before the Democratic National Committee became aware of the scope of the intrusion into its email systems by hackers later linked to the Russian government.
The Times said Papadopoulos shared this information with Downer, but it was unclear whether he also shared it with anyone in the Trump campaign.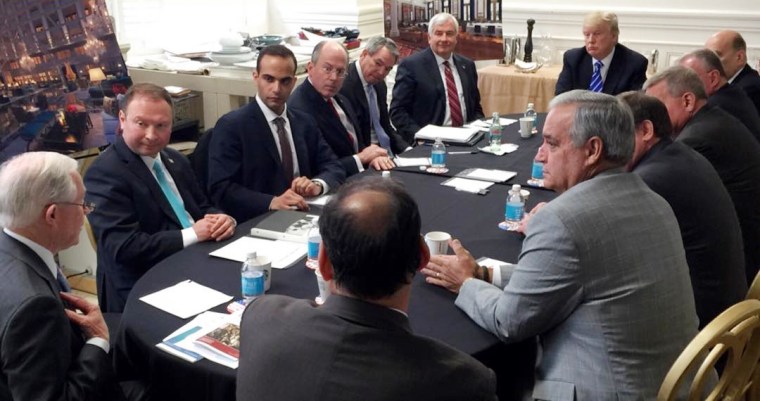 Posted on November 12, 2019 by Royal Rosamond Press
About time! Hillary Clinton should have demanded an investigation a week after she lost the election. What country needs to know? Both! Does she know about the Defense Staff? I doubt it!
I was going to post photos of the gutsy women in the State Department who have come forth. In the last three weeks I have looked deep into my feminine side after being excluded about the birth of my granddaughter. Victoria Bond, and Miriam Starfish – are me! I employed my muses Rena Easton and Lara Roozemond, but, they are not that gutsy. Either is Belle Burch. Trump is losing the backing of women, thanks to The News Cycle Savages on CNN and MSNBC. Most women do know when men are lying. I do! Women play it too safe! Trump knows this. They are really into appearances. I delve into the reasons why in 'The Royal Janitor'.
John Presco
Clinton told the BBC in an interview broadcast Monday that the public needs to know what is in the report by Parliament's Intelligence and Security Committee. The government said it needs more time to consider the report before releasing it to the public, but critics claim the report has been withheld until the next Parliament because it is embarrassing to Prime Minister Boris Johnson's Conservative Party.
"I'm dumbfounded that this government won't release the report … because every person who votes in this country deserves to see that report before your election happens," Clinton said.
An American investigation into the 2016 U.S. presidential election found "sweeping and systemic" interference.
Bill Browder, a former investment manager in Russia, told the BBC he gave the committee evidence on wealthy Russians working to influence British politics.
The Intelligence and Security Committee report was sent to the prime minister on Oct. 17, and it needs government approval before it is made public. Johnson's Downing Street office says the report has not yet gone through the clearance process necessary for publication.
Lawmakers from a range of parties, including Johnson's Conservatives, urged the government to publish the report during a debate in the House of Commons. But Foreign Office minister Christopher Pincher argued it was "not unusual" for the review of such reports to "take some time."
Clinton also spoke with the Guardian newspaper at the event promoting "The Book of Gutsy Women," co-authored with her daughter.
"I am, as a great admirer of Britain, concerned, because I can't make sense of what is happening," Clinton told the Guardian. "We have a president who admires dictators and takes their help and does all kinds of crazy stuff. So we need you to be the sane member of this partnership going forward."
https://en.wikipedia.org/wiki/The_Book_of_Gutsy_Women
Promotional activities[edit]
Upon the book's release, the authors appeared on several television talk shows to promote it.[10] They also staged a book tour around the country,[5] with some appearances being held under the title "An Evening and Conversation with Hillary Rodham Clinton and Chelsea Clinton".[7][11] Sales were brisk in some locations, with tickets for an appearance at the Trinity United Methodist Church in Denver being gone within an hour.[12]
Additional attention came to Hillary Clinton during interviews for the book, as publication of it happened to coincide with the filing on an official impeachment inquiry against the man who had defeated her in the 2016 election.[5] At a book tour appearance at the National Constitution Center in Philadelphia, which drew some 650 people, she said, "How appropriate that we would talk about a constitutional crisis such as the one we are in, right here at the Constitution Center."[9] She asked whether anyone in the president's party was willing to act like the pioneering U.S. senator Margaret Chase Smith, who was one of the profiles in the book.[9]
Reception[edit]
The book received a positive notice from Viv Groskop, writing for the British newspaper i, who praised the "beautifully written stories of women's lives" and characterized it as "possibly a first: a cultural artefact inspired by a mother and a daughter which is neither cringeworthily sentimental nor frighteningly bitchy."[8] Groskop concluded by saying, "The whole thing feels like a restrained statement of rebellion and also a sort of consolation."[8] Feminist author Jo Freeman, writing for SeniorWomenWeb, said "This is a book that every young woman needs to read."[13] Nancy Gilson in The Columbus Dispatch wrote that "a sense of female camaraderie permeates the book. … It is a pleasure to read about favorite female heroines and an even greater pleasure to discover new ones."[4]
The book debuted at number two on The New York Times Best Seller for the week of October 20, 2019.[14] In subsequent weeks it fell to number eight and then number thirteen.[14]
Posted on August 9, 2013by Royal Rosamond Press
There is some indication I am being examined in cyber-space. Buster Howe has Ian Easton's old job, which appears to employ American citizens in the defense of the British Empire. Sir Easton captained the aircraft carrier in photo above. Rena has not come forth. Is she being employed by the Queen in some manner – who is surrounded by beautiful women ready to defend Her Majesty and Britannia. Rena must own dual citizenship. I believe Easton helped design the cote of arms seen above.
I have an e-mail from Rena's schoolmate admonishing me for turning Rena into a goddess. Imagine if there was no Art. What would cyber-space look like. I have found my beloved Muse. They call her Britannia. Got you – beautiful! How many pedestals have you stood on?
Jon Presco
The British Defence Staff – US is led by the Defence Attaché and has responsibility for military and civilian MOD personnel located both within the Embassy and in 34 states across the USA.
Early portraits of the goddess depict Britannia as a beautiful young woman, wearing the helmet of a centurion, and wrapped in a white garment with her right breast exposed. She is usually shown seated on a rock, holding a spear, and with a spiked shield propped beside her. Sometimes she holds a standard and leans on the shield. On another range of coinage, she is seated on a globe above waves: Britain at the edge of the (known) world.
Britannia is an ancient term for Roman Britain and also a female personification of the island. The name is Latin, and derives from the Greek form Prettanike or Brettaniai, which originally designated a collection of islands with individual names, including Albion or Great Britain; however, by the 1st century BC Britannia came to be used for Great Britain specifically. In AD 43 the Roman Empire began its conquest of the island, establishing a province they called Britannia, which came to encompass the parts of the island south of Caledonia (roughly Scotland). The native Celtic inhabitants of the province are known as the Britons. In the 2nd century, Roman Britannia came to be personified as a goddess, armed with a trident and shield and wearing a Corinthian helmet.
As Defence Attaché at the British Embassy in Washington, Major General Buster Howes OBE is focused on operations and contingency planning, defence intelligence, cyber and space, service personnel, defence education and doctrine.
The RCDS Mission is:
"To prepare senior officers and officials of the United Kingdom and other countries and future leaders from the private and public sectors for high responsibilities in their respective organisations, by developing their analytical powers, knowledge of defence and international security, and strategic vision".[2]
RCDS forms a part of the Defence Academy of the United Kingdom. In fulfilment of its mission, the college runs one course a year, from September to July.[3] Each course is attended by a maximum of 90 full-time members, around one-third from UK and two-thirds from overseas.[3] Attendees are military officers of Colonel/Brigadier or equivalent rank but also include civil servants, diplomats, police officers and representatives from the private sector.[3] All have been selected to attend the course on the strength of their potential to progress to a high position within their profession.[3]
The course composition has been progressively widened to include members from over 40 different countries.[3]
Since 2001, course members have to option to study in a joint programme that leads to a MA in International Security and Strategy from the King's College London.[3][4]
Navy officials briefed a group of British Naval officers on key U.S. Navy technological programs and the potential for new science and technology collaboration during a tour here Feb. 13.
U.K. Royal Navy Commodore Alex Burton led the delegation of British officers who toured Naval Surface Warfare Center Dahlgren Division (NSWCDD) laboratories and test sites for overviews on programs ranging from directed energy weapons and the Littoral Combat Ship Gun Mission Module to the Electromagnetic Railgun and the Potomac River Test Range.
"Tightening budgets and technology advancements drive us to seek more collaborative opportunities with our international partners," said NSWCDD Chief Technology Officer June Drake. "Through the years, our close working relationship with the U.K., fostered by our U.K. Personnel Exchange Program officers, has been key to continued discussions as we seek to define future technical collaborative efforts."
In 1922 a cabinet committee under Winston Churchill, then Secretary of State for the Colonies, recommended the formation of the College.[1] The college was founded in 1927 as the Imperial Defence College and was located at 9 Buckingham Gate until 1939.[1] Its objective at that time was the defence of the Empire.[1] In 1946, following the end of World War II, the college reopened at Seaford House, Belgrave Square and members of the United States forces started attending courses.[1] It was renamed the Royal College of Defence Studies in 1970 and in 2007 the Queen and Prince Philip visited the college.[1]
The British Defence Staff – US, which was previously known as British Defence Staff (Washington),[1] is the home of the Ministry of Defence (United Kingdom) in the United States of America and its purpose is to serve the interests of Her Majesty's Government in the USA. The British Defence Staff – US is led by the Defence Attaché and has responsibility for military and civilian MOD personnel located both within the Embassy and in 34 states across the USA.
http://en.wikipedia.org/wiki/HMS_Triumph_(R16)
https://www.youtube.com/embed/voeo0Oiox-c?version=3&rel=1&showsearch=0&showinfo=1&iv_load_policy=1&fs=1&hl=en&autohide=2&wmode=transparent
British Defence Staff – US alongside the Foreign and Commonwealth Office and other Government Departments collectively serve the interests of Her Majesty's Government in the USA.
The British Defence Staff in the United States is led by the Defence Attaché Major-General Francis Hedley Robertson "Buster" Howes, CB, OBE. The Defence Attaché is the British Ambassador's senior adviser on defence issues, and as Head of the British Defence Staff in the United States has responsibility over 385 military and civilian MOD personnel located both within the Embassy and in 34 states across the USA. The Defence Attaché is drawn rotationally from each of the three Services.
As Defence Attaché at the British Embassy in Washington, Major General Buster Howes OBE is focused on operations and contingency planning, defence intelligence, cyber and space, service personnel, defence education and doctrine.
Buster was educated at Christ's Hospital and York and London Universities and was commissioned into the Royal Marines in 1982. He initially served as a troop commander in 42 Commando RM, deploying for the first time on operations in Northern Ireland. After training a recruit troop, he qualified as a Mountain Leader and was then posted to Recce Troop, 45 Commando RM. Following a stint as AdC to Major General Training of Reserve and Special Forces RM, he was appointed to the 2nd Division, USMC, as a Regimental Operations Officer (for the First Gulf War). He subsequently commanded Charlie Company, 40 Commando RM; Commando Training Wing at CTCRM; 42 Commando RM (for the Second Gulf War); and 3 Commando Brigade.
Buster has worked in personnel policy in the Fleet HQ as well as having been a planner in the Rapid Reaction Force Operations Staff of UNPROFOR in Bosnia and a strategist in the Naval Staff Directorate in MOD. He has attended the Naval Staff College, the Higher Command and Staff Course, the Royal College of Defence Studies, and the Pinnacle Course. Additionally, he has served as a Divisional Director for ICSC(L) at the JSCSC and as COS to Commander Amphibious Forces (CAF). He was Chief Joint Co-ordination and Effects in HQ ISAD X in Kabul, followed by a post as Director Naval Staff, in 2007. He served as Head of Overseas Operations in MOD before being appointed Commandant General Royal Marines/CAF in February 2010. For 15 months up to 1 August, Buster Howes commanded Operation ATLANTA, the EU Counter Piracy Mission in the Indian Ocean.
Captain of Deal Castle, President of the Royal Marines Mountaineering Club, and Vice President of the RNRM Children's Charity, Buster has three daughters and his interests range from teaching them table manners and repairing the things they break, to mountaineering, gardening, art and ideas. He recently gave up water skiing.
British Embassy
Washington
British Defence Staff
USA
Defence Attaché, USA
A Defence Attaché is a member of the armed forces who serves in an embassy as a representative of their country's defence establishment abroad. The Defence Attaché is responsible for bilateral military and defence relations.
BDS-US Command Group
http://www.defensenews.com/article/20130323/DEFREG02/303230007/U-S-U-K-Chiefs-Hold-Historic-Strategy-Meeting?odyssey=tab
WASHINGTON — In what is believed to be the first time since the 1940s, the entire British defense staff will be here March 25 to discuss long-range strategy and the impact of budget cuts with their U.S. counterparts, according to U.S. and British sources.
The meeting is reminiscent of the Combined Chiefs of Staff, when British and American military leaders joined forces during World War II. Both nations are undergoing significant budgetary reductions and will continue to rely on each other in future years for support. Understanding what capabilities will survive and won't is essential to long-term strategic planning.
Easton joined the Royal Navy in 1931 and qualified as a pilot at the start of World War II in which he saw active service on aircraft carriers.[1] On 4 January 1941, flying a Fairey Fulmar of 803 Squadron from HMS Formidable during a raid on Dakar he force landed, with his aircrewman Naval Airman James Burkey and was taken prisoner and held by the Vichy French at a camp near Timbuktu until released in November 1942.[2] He was appointed Assistant Director of the Tactical and Weapons Policy Division at the Admiralty in 1960 and was seconded to the Royal Australian Navy as Captain of HMAS Watson in 1962.[1] He went on to be Naval Assistant to the Naval Member of the Templer Committee on Rationalisation of Air Power in 1965, Director of Naval Tactical and Weapons Policy Division at the Admiralty in 1966 and Captain of the aircraft carrier HMS Triumph in 1968.[1] After that he was made Assistant Chief of Naval Staff (Policy) in 1969, Flag Officer for the Admiralty Interview Board in 1971 and Head of British Defence Staff and Senior Defence Attaché in Washington D. C. in 1973.[1] He last posting was as Commandant of the Royal College of Defence Studies in 1976: he commissioned armourial bearings for the College which were which were presented during a visit by the Queen in November 1977.[3] He retired in 1978.[1]
http://en.wikipedia.org/wiki/HMS_Triumph_(R16)
The Commandant of the Royal College of Defence Studies was a UK senior serving military officer between 1972 and 2001. The post rotated through the three branches of the armed forces in turn. In 1971 the old Imperial Defence College became the Royal College of Defence Studies. In 1991, the post was downgraded to three-star, and then in 2001, it was opened up to competition through public advertisement. Subsequent incumbents have as yet all been senior retired military officers.
http://en.wikipedia.org/wiki/Distinguished_Service_Cross_(United_Kingdom)
http://news.google.com/newspapers?nid=860&dat=19861129&id=wotUAAAAIBAJ&sjid=gI8DAAAAIBAJ&pg=5002,7185130
British America's Cup Challenge (United Kingdom)[edit]
From the Royal Thames Yacht Club, White Crusader was designed by Ian Howlett and was a traditional 12 metre design evolved from the DeSavery Lionhart '83 boat of the previous Americas Cup event. However, White Crusader II was a radical design and designed by David Hollam. This second boat was used as a trial horse against White Crusader, but the team eventually decided to use the more conventional designed boat. Tank testing was carried out at Southampton University and HMS Haslar. The deadline for acceptance of challenges was 1 April 1986 and Admiral Sir Ian Easton wrote his own personal cheque for $16,000 as an entry fee deposit. Harold Cudmore acted as skipper-tactician and starting helmsman who then handed over the helm to Chris Law for the remainder of each races. Both boats were originally named simply Crusader One and Two but the "White" part of their names were added when millionaire Graham Walker (Of White Horse whiskey fame) gave heavy sponsorship to the British challengers at the last minute before the event started so the "White" was added to their names.