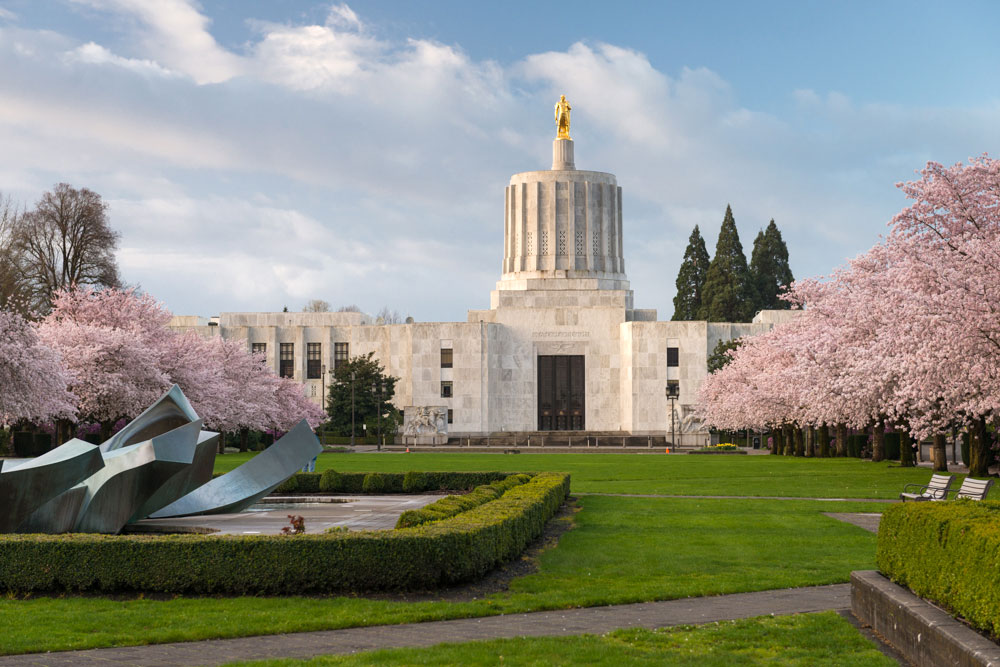 For several months I have debated about turning The Royal Janitor into Historic Fiction, employing real people and places. With the discovery of Moral Panic, and the Republicans not doing anything about THEIR Great Imposter, George Santos, I got permission form my Great Muse – who I may have identified!
The Royal Janitor
by
John Presco
Chapter: The Salem Skull Woman
When Miriam Starfish Christling entered the Oregon State House in Salem, her long strides left her husband and Professor John von John, in her wake. She was furious with 'The Worm' as she now called him, because he could worm his way into this, and worm his way into that. And he wormed his way into the inauguration of Governor Tina Korek.
In the drive to Salem in the professor's Tessler, once again John went into tedious details about the Gordian Knot Eugene and Emerald Valley networking, is. Starfish was furious to be part of his Emerald Network as he called it. Demanding to know what political affectation he was, Starfish had it with his Clever Worm Maneuvering, he already going in to detail about how important it is to remain neutral, and….."Socially Nurturing"
"I've had it with your Worm Shit. You're a Democrat – right?"
John lowered his eyes. He could not take that witches deadly gaze! Starfish marched up to the first gentleman she saw – who looked like a respectable Republican Greeter – or usher!
"Where are the Republicans' sitting?"
Taking in The Wild She-thing, Elvis Boone wished he had worn his tall white cowboy hat with the emblem of The Holy Urban Cowboy Family on it. He felt very small, and hated this tall – freak!
"We don't sit apart anymore. Governor Brown got rid of political apartheid. But, if you want to sit next to the Liberal-Leftist Anarchist Hippies, they are squatting their lazy asses down by the trainyard!"
The Holy Usher turned quickly and shoveled his ass back to a group of Republicans that didn't like to take orders – from any Liberal. He lucked out. If he had seen Starfish giving him the look of The Evil Skull Woman – he would have shit his pants. Victoria first saw this look when her wife beheld her arch enemy, Victor Bout. The Merchant of Death appeared next to Brittany Griner in the prisoner swap.
To be continued
https://www.nbcnews.com/news/us-news/brittney-griner-prisoner-swap-diplomacy-us-russia-putin-ukraine-rcna60700