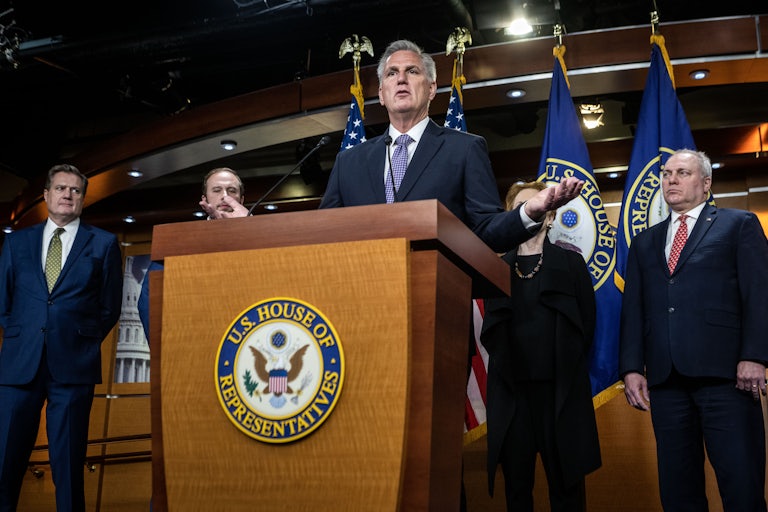 When I awoke yesterday my Angelic Muse had bid me to blog on this statement by Hope Hicks;
"We all look like domestic terrorists now."
This is the greatest and most historic line in the history of the Republican Party, followed by this great line that sums up what happened in Congress January 3, 2023.
"And all of us that didn't have jobs lined up will be perpetually unemployed."
As I lie in bed I concluded that the only thing that can save the Republicans – and America – is a renewed love of American Literature. Is Hope Hick – A Reader! I know Rena Easton is. When we met she was reading Jane Eyre. She had committed a million poems to memory. Hawthorne's The Scarlet Letter' may be the best example of Moral Panic.
https://en.wikipedia.org/wiki/Jane_Eyre
The news media is trying to identity who The House Rebels are that paralyzed the election of the Speaker of the House. I heard one guy speak on this subject, and he eluded to the want to Decentralize the office of Speaker. The Tea Party keeps coming up, thus the designated Folk Devil (again) is BIG GOVERNMENT. So we are looking at The Christian Revolution Tri Transformation from Pilgrim Preacher, to Minute Man, into a Member of Congress. Add Hope the Sybil and you get..
THE WIZARD OF OZ.
So Hope gave me the image of the opening of Zabrisky Point where we see Left-Wing Anarchists in a classroom.. Fifty years later, they are the Rebel 20 who brought our Congress to the Brink of Chaos. I was The Folk Devil for the Eugene Anarchists, who needed more media attention in order to get more charity. – AND POWER! My alleged 9th. grandfather, John Wilson, was at war with a Puritan Sybyl in a POWER PLAY. This makes for Great Literature! Consider Casandra and Helen of Troy.
There was mention of a perpetual Groundhog Day and some Democrats went and got popcorn to enjoy the show. We are – back at Zabriskie Point.
John Presco
A moral entrepreneur is an individual, group, or formal organization that seeks to influence a group to adopt or maintain a norm; altering the boundaries of altruism, deviance, duty, or compassion.[1]
Moral entrepreneurs take the lead in labeling a particular behaviour and spreading or popularizing this label throughout society. This can include attributing negative labels to behaviour, the removal of negative labels, positive labeling, and the removal of positive labels. The moral entrepreneur may press for the creation or enforcement of a norm for any number of reasons, altruistic or selfish. Such individuals or groups also hold the power to generate moral panic; similarly, multiple moral entrepreneurs may have conflicting goals and work to counteract each other. Some examples of moral entrepreneurs include: MADD (mothers against drunk driving), the anti-tobacco lobby, the gun-control lobby, anti-pornography groups, Black Lives Matter and LGBT social movements[citation needed]. Pro-life and pro-choice movements are an example of two moral entrepreneurs working against each other on a single issue. Moral entrepreneurs are best understood as manipulative demagogues
https://en.wikipedia.org/wiki/Moral_entrepreneur
I heard the term Groundog Day on the news.
Hicks added in a text to Ivanka Trump's then-chief of staff, "And all of us that didn't have jobs lined up will be perpetually unemployed."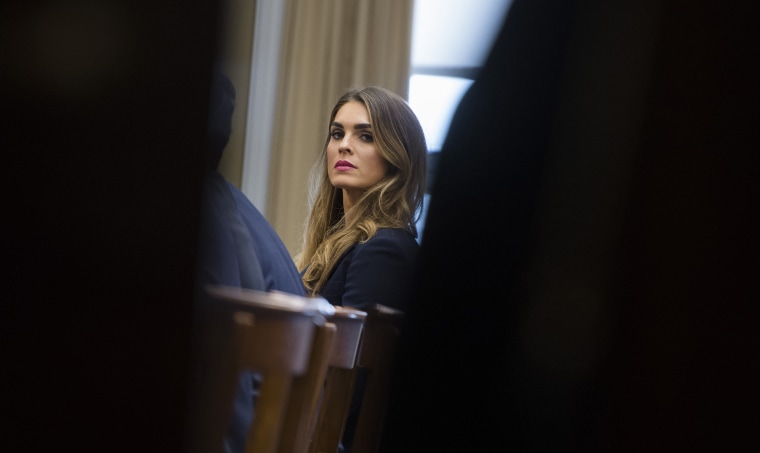 Hope Hicks during a closed-door interview with the House Judiciary Committee on June 19, 2019.Tom Williams / CQ Roll Call via AP file
Link copiedSAVECreate your free profile or log in to save this article
Jan. 3, 2023, 6:53 AM PST
Hope Hicks, who was a top adviser to former President Donald Trump, told an aide to Ivanka Trump that "we all look like domestic terrorists now" as the Capitol riot unfolded on Jan. 6, 2021.
In texts released by the House Jan. 6 committee, Hicks expressed concern about the consequences of Trump's actions to Julie Radford, who was then Ivanka Trump's chief of staff.
"In one day he ended every future opportunity that doesn't include speaking engagements at the local proud boys chapter," Hicks said, appearing to refer to the then-president.
"Yup," Radford replied.
"And all of us that didn't have jobs lined up will be perpetually unemployed," Hicks continued.
"I'm so mad and upset," she wrote. "We all look like domestic terrorists now."
Posted on February 4, 2020 by Royal Rosamond Press
There is a old photo of the Borox building that was in downtown Eugene. I believe it was part of the Buck Monopoly. My mind is still blown after discovering Henry Brevoort is in John Astor's family tree – that meets in Oregon. Then, Sir Walter Scott employs my Lee kindred in his Woodstock. I feel like Rip Van Winkle. We could have seen a remake of West Side Story at the Super Bowl, that brings the Jets and the Sharks together – with love – to usher in the Peace and Love of the Woodstock Generation, but, we didn't.
"The location was named after Christian Brevoort Zabriskie, vice-president and general manager of the Pacific Coast Borax Company in the early 20th century. The company's twenty-mule teams were used to transport borax from its mining operations in Death Valley."
https://en.wikipedia.org/wiki/Zabriskie_Point_(film)
https://en.wikipedia.org/wiki/Zabriskie_Point
I have been preaching the Bohemian Philosophy in this blog – till I am blue in the face! Now we got Fremont wanting to go to war with Mexico. It's the same ol merry-ground. We haven't gotten anywhere. It's back to Zabriskie Point, one of the worst hippie-radical-like flicks ever made.
I want to premiere my Bohemian Musical at the Buck Institute. I want Halprin to do the choreography. We got to stop dicking around and get back to the traditions that Henry and Washington Irving lay down for us – forever! When you are a Jet….you are a Jet all the way!
Has anyone compared Washington Irving to Bret Harte, who spent time with my Fremont kindred out at Black Point. Yes, some have. But don't tell Meg Whitman and her staff writers for Quibi, this, because they have already run out of ideas – if they ever had one.
Fitser called me yesterday. They want to help me do a webpage for the California Barrel Company. I think I'm going to promote myself. I want to make money – now – because morons don't want free ideas. They want to pay other morons millions for a good idea, and, they don't have even one. The spectacle on the fifty yard line – was the last straw for me!
I had a wonderful conversation with my niece, Shannon Rosamond, yesterday. We are the only family members – speaking to one another! We had an Art Talk.
John Presco
President: Royal Rosamond Press
Posted on November 22, 2017 by Royal Rosamond Press
Capturing Beauty
Hot Lips Sink Ships
"A Republican and a Christian, Foster voted for Sen. Luther Strange (R-AL) in the special election primary and said she plans to cast her ballot for Jones in the general. She considers Roy Moore "an abomination."
Two days ago I saw an image of Hope Hicks sitting in a chair facing U.S. Senators. Our Oregon Senator, Ron Wyden, was one of them. You can see his blurry image in the top photo – that is a historic shot!
"Rena! Is that you?"
Yesterday I posted John Monroe's invitation to his and Alley's friends to come join in on the cyber-bullying. He wanted to destroy me with his masterful FLAMING! The anniversary of the assassination of JFK, was yesterday.
"Anyone acquainted with the subtleties of violent communication can see that Presco entertains death-phantasies regarding Alley and Belle. Every psychotic lone shooter imagines themselves and their target as dual immortalities — here Presco sees Belle and Alley as potential victims that can turn him into an Eternal Name. His fear is dangerous, his illness is dangerous, his bigotry is dangerous. And I'm seeing just three people willing to put up a defense against that danger. And while obviously psychotic and seemingly paranoid as well, he is above all a threat to people in our community.
I'd like to point out the following two quotes from Presco:
"She's the head of the dragon of fear! She should have not let me know that, because when I have to fight, I go for a head shot! Especially when the body is so co-dependent to Alley."
Dangerous John and Alley are responsible for making normal citizens feel UNSAFE!
"The authors of the report bluntly told city officials that downtown Eugene has reached a "crisis level." Key words frequently used to describe the city center included "dirty," "unsafe," and "dangerous."
This did not surprise many — if any — local residents."
http://projects.registerguard.com/rg/opinion/35290702-78/homeless-in-downtown-eugene.html.csp
In 1868, after publishing a series of Spanish legends akin to Washington Irving's Alhambra, he was named editor of the Overland Monthly. For it he wrote "The Luck of Roaring Camp" and "The Outcasts of Poker Flat." Following The Luck of Roaring Camp, and Other Sketches (1870), he found himself world famous. His fame only grew with the poem "Plain Language from Truthful James" (1870), better known as "The Heathen Chinee," although it attracted national attention in a manner unintended by Harte, who claimed that its satirical story—about two men, Bill Nye and Ah Sin, trying to cheat each other at cards—showed a form of racial equality. Instead, the poem was taken up by opponents of Chinese immigration.
https://www.britannica.com/biography/Bret-Harte
Posted on August 26, 2017by Royal Rosamond Press
"I say hello to Nancy and the artists. I think about the Chicano Artist Sanctuaries I am thinking of founding."
I wrote the above two days ago. I am seeing into the future. Trump's good squad own guns and see themselves as cowboys. He is supplying them with targets. Hippies were a favorite target of the Republican-right. We were 'The Savage Indians'. We were hunted!
http://www.cnn.com/2017/08/26/politics/trump-arpaio/index.html
The pardon of Sheriff Joe checked so many boxes for what we know about how Trump views the world and operates that, in retrospect, it was utterly predictable.
This morning I awoke carrying a heavy load. I dreamed I was in a warehouse in New York choosing old props from a play that had failed, or, was never fully produced. Something went wrong. Now, I was the savior of this play. I heard someone say;
"This is an extremely difficult project. This guy gets his big break, and he's going for this?"
I awoke with FAILURE staring me in the face. What is the play? I lie in bed half asleep and let my intuition look for the answer. Maybe it's a musical? I thought about my friends in New York and 'My Big Beautiful Blue Bicycle' and my unfinished novel 'The Gideon Computer'. I say hello to Nancy and the artists. I think about the Chicano Artist Sanctuaries I am thinking of founding. Then, I am looking at my next post I had in mind, and – BINGO!
In lest than an hour I am watching Darian Halsprin walking into a hole in the rocks where there is a waterfall in a grotto. it leads to a house designed by the famous architect – as a prop, that is going to be blown-up!
This movie was made in 1970, the year Rena and I went camping for fifty days in my 1950 Dodge. When Christine saw the painting I did of my muse in 1971, she took up art. Life imitates art. Life is a movie. Consider the real estate deal going on in the house.
Angela Davis is in this movie. My daughter's mother had a son by a Black Panther, who knew Angela. It's all here. It wrote itself, as if there is a God, and, Art is God.
Jon Presco
Copyright 2017
At the end of director Michelangelo Antonioni's anti-capitalist, anti-life turkey of a film 'Zabriskie Point,' this house — designed by architect Paolo Soleri and (like several scenes in Antonioni's film) based on the house in Alfred Hitchcock's 'North by Northwest,' which was itself inspired by Frank Lloyd Wright's desert houses — this house is 'lovingly' exploded in montage as the 'climax' of the film; destroyed in balletic slow motion with "a final destructive glee."
As a director, Antonioni was for sure an accomplished artist. His films were honest demonstrations — of essentially anti-life themes. Antonioni's original ending to this film, which was the perfect culmination of his film's theme, was a shot of an airplane sky-writing the phrase "Fuck You, America," which was cut by MGM president Louis F. Polk.
Never doubt that's what he meant this replacement scene to say — "a series of slow-motion captures of capitalistic debris flying apart against a smoky blue background." Never doubt that he meant it.
That's why the house needed to be so good. Understand that, and you understand much of modern art. Think about it.
And from the siting of the house you can begin to appreciate what it means to "integrate architecture with your site."
Christian Brevoort Zabriskie (October 16, 1864 – February 8, 1936) was an American businessman and former vice president of Pacific Coast Borax Company. Zabriskie Point on the northeasternmost flank of the Black Mountains east of Death Valley, located in Death Valley National Park is named after him.
https://www.geni.com/people/Maria-Zabriskie/6000000039296808002
https://www.geni.com/people/Elias-Brevoort/6000000039296201987
About Elias Brevoort
Seems to have started as a Loyalist <see list. Not to be confused with another Elias Brevoort now on the DAR list and served under Major Goetchius (NJ) ref: DAR# A104082 . His younger brother Henry remained "loyal" in the Out Ward of New York and preserved the family farm just north of Washington Square.
One Elias Brevoort was granted land in Digby, NS as a Loyalist refugee. Evidently, he returned to the US just as many other refugees did.