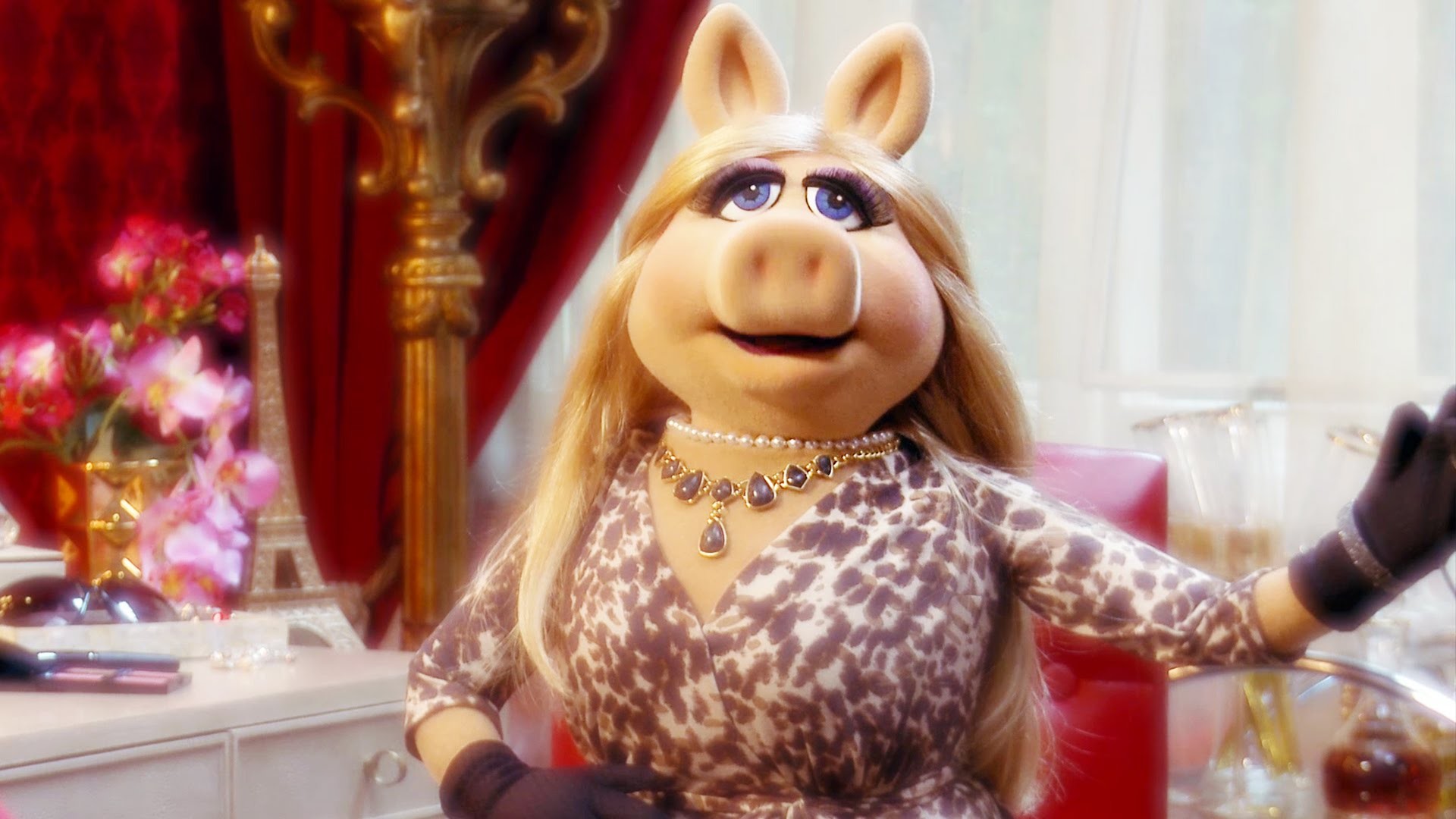 Wow! I just saw Vote No.6 that ended in disaster at 12:23 P.M. I couldn't take notes because I had my cat in my arms so I didn't get names. Two Republicans nominated four Folk Devils for Speaker of the House, keeping Republican Swing Voters in mind, because…..The Red Wave was a bust!
One Republican looked like Miss Piggy. She was wearing cross-over colors at her bosom that I knew South Park would jump on. She began her nomination speech with welcoming everyone to Groundhog Day. She then depicted the Democrat members of the House as a bunch of Boozers eating popcorn, while their President organized more waves of. deadly Illegal Aliens, making sure they had lots of bags of Fentanyl taped to their bodies as the crossed the Rio Grande. This was proof Washington Is Broken, which is Folk Devil No.1. Illegal Aliens is Folk Devil No.2. Democrats are pro-drugs, is FD No.3.
There was booing and loud talk – after Miss Piggy ZAPPED the Democrats, accusing them of being Alcoholics on popcorn – watching Washington burn. Piggy nominated McCarthy. The next Righteous Dude also depicted President Biden (who just managed to get sworn in after Republicans tried to steal the election) as The Fentanyl Scarface.
What the Rebel 20 are doing is executing the secret plan on.HOW TO EXONERATE THE REPUBLICAN INSURRECTIONISTS – and make the Democrats look like Fiendish FOLK DEVILS! These poor loyal Republicans WERE FORCED to be Insurectionists – because they saw thru our President's disguise – thanks to Jesus and Q-Anon.
Here's the real Jaw-dropper that KILLED THE REPUBLICAN PARTY. The Righteous Dude nominates a black man, named Donalds.. We are told Donalds had a tough upbringing, and overcame adversity. We are informed he is A LARGE BLACK MAN who would get in the face of Democrat Leaders – AND INTIMIDATE THE HELL OUT OF THEM! The dude tells the watching world the Republican Party put the first black man in office. Foreigners don't know about Regan's Southern Strategy that got the Red States to switch from the Democrat Party, to the Republican Party. The fear that suburban folks have of angry and violent black men in the Big Cities, is…Folk Devil N0.4. .
Here's a theory as to why we do not have a Government. I suspect the Radical Twenty went to McCarthy, who felt them out about THEIR IDEAS on how to make the Capitol Rioters – LOOK GOOD, and totally justified. Absolving them of SIN – has to happen – lest they be used as Democratic Vote Getting Folks Devils. McCarthy played Texas Hold-em with them – AND WON! They want – REVENGE! Stealing another mans Folk Devil, is evil!
If Jim Hanson were still alive, he might be tempted to do a version of King Kong, where a Giant Black Ape is captured, put in chains, and brought to Washington. White Republicans' have their doubts Kong can be CHANGED – fixed to be more – TAME! After going crazy, Miss Piggy crawls to the top of the Capitol Dome, and makes him listen to reason, something Jim Jordon – failed to do.
"It was Beauty that tamed the Beast!".
The Muppet movie ends with Miss Piggy taking a mirror out of her purse, and fussing with her hair. This is a DISASTER PUPPET SHOW.
America used to own a Great Sense of Humor. Not anymore.
"Woe to the Republic!"
John Presco
EXTRA! Here is an article that says the nomination of Donalds was a "shameless ploy". The name "Taliban 19" was deployed against members of the Freedom Caucus who are members of the Tea Party who volunteered to make our first Black President – A TOTAL FAILURE. Tea Witch Doctors made Obamacare the greatest Folk Devil known to humankind. Jesus, and his healing powers – WERE HIJACKED in order to destroy one Black Man. How many millions died – when you add the Anti-Covid shots, that were turned into another Great White Folk Devil? These Killer Insurectionists – are in our Capitol, legally, and they have just begun to do more damage.
"But it was Rep. Scott Perry of Pennsylvania, who chairs the far-right Freedom Caucus, who gave the most predictable and arguably shameless nomination speech for Donalds, who won a second term in Congress in November.
https://www.msnbc.com/the-reidout/reidout-blog/byron-donalds-speaker-republicans-shameless-rcna64336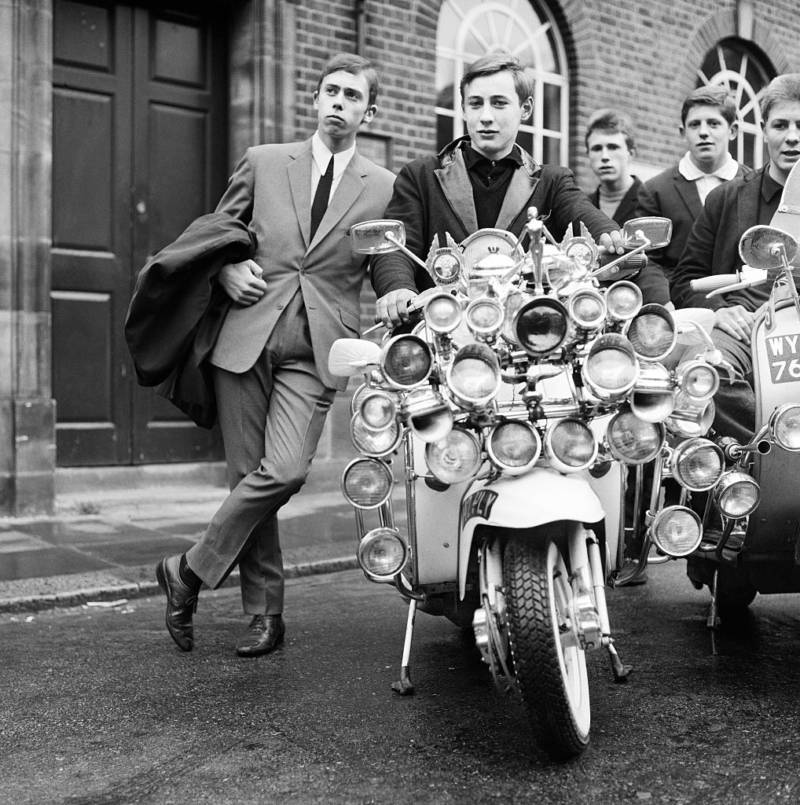 https://en.wikipedia.org/wiki/Mods_and_rockers
https://en.wikipedia.org/wiki/Fentanyl
Mods and rockers were two conflicting British youth subcultures of the 1950s and 1960s. Media coverage of mods and rockers fighting in 1964 sparked a moral panic about British youth, and the two groups became widely perceived as violent, unruly troublemakers.
The rocker subculture was centred on motorcycling. Rockers generally wore protective clothing such as black leather jackets and motorcycle boots or brothel creeper. The style was influenced by Marlon Brando in the 1953 film The Wild One.[1] The common rocker hairstyle was a pompadour, while their music genre of choice was 1950s rock and roll and R&B, played by artists including Eddie Cochran, Gene Vincent, and Bo Diddley, as well as British rock and roll musicians such as Billy Fury and Johnny Kidd.
The mod subculture was centred on fashion and music, and many mods rode scooters. Mods wore suits and other cleancut outfits, and listened to music genres such as modern jazz, soul, Motown, ska and British blues-rooted bands like the Yardbirds, the Small Faces, a
Hakeem Jeffries Blasts Republican 'Dysfunction' in Battle for House Speaker
Story by Simone Carter • 2h ago
2131 Comment
Representative Hakeem Jeffries, a New York Democrat, railed against what he views as Republican "dysfunction" in the battle for speaker of the House.
Representative Hakeem Jeffries speaks in Washington, DC, on November 30, 2022; House Minority Leader Kevin McCarthy is pictured at the U.S. Capitol on January 9, 2020.© Chip Somodevilla/Getty Images; Win McNamee/Getty Images
On Tuesday, California's Kevin McCarthy, who has been the House minority leader, repeatedly failed to receive enough support in his effort to become the next speaker. There are 222 Republicans in the House, and he needs the support of 218 if every member submits a ballot.
Hakeem Jeffries Blasts Republican 'Dysfunction' In Battle For House SpeakerUnmute
0
More videos
A faction of hardline conservatives has refused to pick McCarthy, instead opting for Ohio's Jim Jordan in Tuesday's third round of voting. Wednesday's fourth round saw the anti-McCarthy conservatives support Byron Donalds of Florida.
Sermons on Patience – The Answer for Busy Pastors
Democrats, meanwhile, have supported Jeffries with every vote in every round.
The stalemate signifies the first time in a century that the House hasn't elected a speaker on the first ballot.
Jeffries' comments came in response to a question from NBC News' Ryan Nobles, who had asked whether Democrats could rally behind a consensus candidate—possibly a moderate Republican—for the role.
"We are looking for a willing partner to solve problems for the American people, not save the Republicans from their dysfunction," Jeffries replied. "We need a partner in governance to build upon the incredible progress that we made for the American people over the last few years—by the way, with a similar majority."
Jeffries was elected in November to head the House Democrats. He replaced longtime Speaker Nancy Pelosi, who decided to walk away from a leadership role. It marked the first time in history that a Black person was named to lead a party in Congress.
Jeffries credited Pelosi with helping to usher in a litany of wins for the Democrats, citing the COVID-era American Rescue Plan, improvements on infrastructure, domestic job creation and lowered costs for prescription drugs.
"Those are just the highlights of what Democrats did with a similar narrow majority," Jeffries said. "So, we're ready to get to work to build upon those accomplishments, if we can find a partner willing to govern on behalf of the American people."
Some have praised the congressman for his approach to the House speaker vote.
"Mr. Jeffries will be a great leader," Michigan GOP Watch tweeted on Wednesday morning, along with CSPAN's clip of the exchange. "This is a perfect response to the GOP disfunction."
Other politicians have retweeted the video, too, including Georgia Democrat Marcus Flowers, who lost to GOP Representative Marjorie Taylor Greene during the November midterms.
"This bears repeating," the former congressional candidate wrote in a tweet.
On Tuesday, shortly after the 118th Congress convened, Jeffries highlighted the GOP's intraparty issues on his own social media page.
"Day One. House Dems are united and ready to get to work," he tweeted. "Complete chaos on the other side of the aisle."
When reached for comment, Jeffries' office said the tweet speaks for itself.