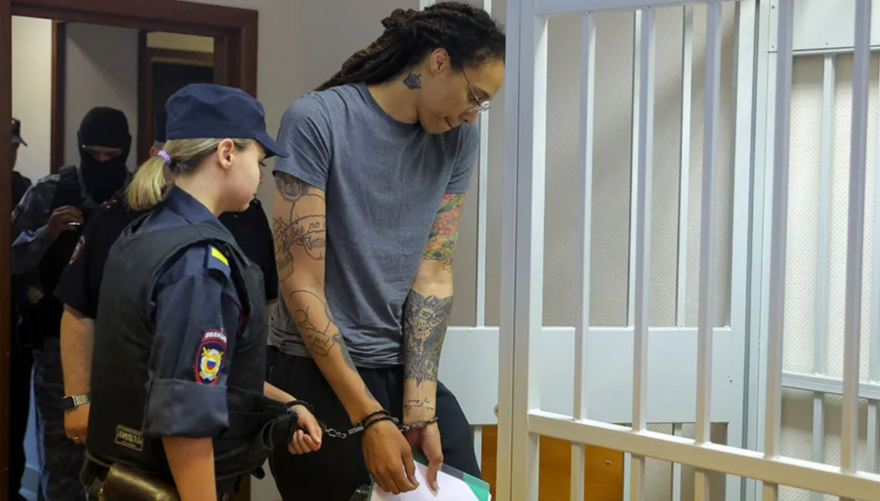 "Elsewhere in the interview, the arms dealer went off on a homophobic rant, praised Russian president Vladimir Putin, and said he would personally fight in the war in Ukraine if he had the chance."
Give Us The Black Barabbas
by
John Presco
It is 7:00 A.M. Sunday Morning 12-11-2022. Millions of Christians – are already in Church – and have been to church. Millions are just getting out of bed. One thing they ALL have in common,is, they are not sure why Jesus was given the title…
JESUS THE NAZARENE
Every morning till Christmas, I will post the guesses of ministers and preachers, many who went to Bible college. I'm a High School Drop-out. I study the bible – at home. Here's what Wikipedia has to say about NAZARETH, a city/town – that did not EXIST when Jesus was alive!
https://en.wikipedia.org/wiki/Nazareth
Here is another wonderment going around;
"Since he was announced as the new James Bond in 2005, Daniel Craig has been the subject of intense public scrutiny. In addition to questions about his acting ability, many have wondered about his personal life, specifically his sexual orientation. Although Craig has never publicly addressed the rumors, there is speculation that he is queer."
I do not know if Daniel Craig is queer. He appears to be interested in the artistry of William Burroughs, who has been titled 'The Father of The Beats'. Did he ever hold the title 'King of the Bohemians'? Craig is now associated with Royal Rosamond Press 'A Newspaper For The Arts'. As a reporter for this blog, I was careful not to associate Griner with James Bond, lest Putin see she is more valuable as a propaganda tool, and make her release – next to impossible!
What is impossible about the arrest and release, is, how much it resembles a Bond movie! I do say Miriam Starfish Christling, and Griner are very similar. They are both large Independent Lesbians – who are married to a woman. With the remarks of Bout, and the attacks on socials media against Griner – along with the Methodists leaving – one can wonder if a world war has been declared against the LGBTQ People – who I champion – and who Victoria Rosemond Bond – champions! I confess – I gave up hope! I rejoice! Welcome home Brittney!
Thanks to Trump and the Republican Party, that harbors extreme Christian leaders, a million alleged Christians can now CHOOSE A SIDE, they more interested in having a CLEAR RIVAL AND ENEMY, than worshiping Jesus, who they care little about getting to – KNOW. To render LGBTQ as UN-PATRIOTIC ENEMIES OF JESUS, is the greatest threat to Western Culture, and DEMOCRACY.
Churchill was an artist who understood Britain had to get behind the Arts and Literature – as well as the Bohemian Lifestyle – or, WE RESEMBLE THE NAZI ENEMY. Ignorant, polarized Americans – HATE THE ARTS AND ARTISTS. People – WHO ARE DIFFERENT – are the enemy.. Royal Rosamond Press is dedicated to the ideals Churchill and FDR put forth at the end of second World War, that has come back with a vengeance. We are not in a New Cold War. We have come to The Battlefield. Like before, some of us ask….Will Jesus, and the God of the Jews – INTERVENE? Is there a Historic Jesus, who many Christians believe – IS GOD! If true, you would think God would get HIS TITLE CORRECT.
Who Are You?
https://en.wikipedia.org/wiki/Nazareth
https://www.msn.com/en-us/sports/more-sports/viktor-bout-says-he-wished-brittney-griner-luck-during-prisoner-swap/ar-AA159tOy
https://en.wikipedia.org/wiki/William_S._Burroughs
William Seward Burroughs II (/ˈbʌroʊz/; February 5, 1914 – August 2, 1997) was an American writer and visual artist, widely considered a primary figure of the Beat Generation and a major postmodern author who influenced popular culture and literature.[2][3][4] Burroughs wrote eighteen novels and novellas, six collections of short stories and four collections of essays, and five books have been published of his interviews and correspondences; he was initially briefly known by the pen name William Lee. He also collaborated on projects and recordings with numerous performers and musicians, made many appearances in films, and created and exhibited thousands of visual artworks, including his celebrated "Shotgun Art".[5]
AUSTIN (Nexstar) — More than 400 Texas churches voted this weekend to cut ties with the United Methodist Church (UMC) after decades of disagreements over stances on issues like same-sex marriage.
Members of the Northwest Texas Conference of The United Methodist Church gathered Saturday for a special session, where 145 congregations agreed to leave or "disaffiliate" from the denomination. This includes churches stretching from West Texas to the Panhandle.
On the same day, the Texas Annual Conference met at a church in Houston, and that ultimately resulted in 294 of its 598 member churches across east Texas deciding to officially leave, too.
https://www.kxan.com/state-of-texas/state-of-texas-division-leads-hundreds-of-tx-congregations-to-leave-methodist-church/
https://www.msn.com/en-us/movies/news/daniel-craig-just-made-a-big-announcement-and-we-re-all-thinking-the-same-thing/ar-AA15631j
The Daniel Craig 2022 timeline has gone a little something like this:
January: Craig tells press about the time when Javier Bardem popped out of a cake Debbie Reynolds-style to serenade him on his birthday while the two were on the Skyfall set.
October: Craig announces that he kisses all of his leading men…on the mouth.
Related video: Daniel Craig says he's 'incredibly lucky' to have starred in Knives Out and Glass Onion (Metro)
November: Craig appears in a suspiciously he/they lesbian pose for a vodka ad directed by "I come off very gay" director Taika Waititi.
And that brings us to the present day, in which Craig announces his involvement in Call Me By Your Name and Bones and All director Luca Guadagnino's forthcoming project Queer, an adaptation of the William S. Burroughs novel.
I don't need to tell you this, but something VERY LGBTQ is going on.
Tell us you're a fan of Stephen Sondheim without telling us you're a fan of Stephen Sondheim.
The fact that Burroughs is a famously difficult author to adapt to the screen is beside the point: whatever this movie ends up being, we're seeing it. Suck it, Naked Lunch!
https://www.msn.com/en-us/movies/news/daniel-craigs-fabulously-flamboyant-dancing-in-vodka-ad-has-everyone-saying-the-same-thing/ar-AA140iOL
The actor has ditched 007′s trademark designer suit for a leather jacket and vest combo as he shows off his instantly iconic dance moves in a new ad for Belvedere vodka (above).
The 54-year-old star unleashes his inner swagger in the Taika Waititi-directed ad, which sees him gyrating around Paris to a new song by Rita Ora and Giggs.
Daniel's moves – choreographed by Singles Ladies genius JaQuel Knight – had many fans saying the same thing on Twitter…
Pretty epic Daniel Craig ad for with music by Rita Ora & Giggs giving off big Christopher Walken in the Fatboy Slim video vibes
Viktor Bout says he wished Brittney Griner luck during prisoner swap
Story by Jennifer Hassan • 2h ago
ReactComments|4
Viktor Bout, the notorious Russian arms dealer swapped in a prisoner exchange for U.S. basketball star Brittney Griner, said he wished the WNBA player luck as the two briefly passed each other in Abu Dhabi last week.
Viktor Bout says he wished Brittney Griner luck during prisoner swap© Alexander Zemlianichenko/AP
"I wished her good luck, she even extended her hand," Bout, who is nicknamed the "Merchant of Death," told Russia's state-run RT television network Saturday. "Our tradition is to wish everyone good luck and happiness."
Asked if Griner engaged with him during the high-level exchange, the 55-year-old said: "Yes, she did, and I felt she was very positive towards me."
Edited video of the pair shared by Russian state media on Thursday does not appear to show the two conversing, and Griner has not commented on the alleged interaction. In the footage, Griner can be seen flanked by three Russian men in suits and Bout is accompanied by an American man in khakis. The two walk by each other on the tarmac before Bout embraces the Russian men and Griner leaves with the American.
More videos
In his Saturday interview, Bout also expressed support for Russian President Vladimir Putin's invasion of Ukraine, saying he believes Moscow should have launched military action "sooner."
"I fully support it," he said of the war. "If I had the opportunity and the necessary skills, I would certainly volunteer."
His interview was conducted by Marina Butina, a Russian agent convicted and jailed in the United States for conspiring to infiltrate the National Rifle Association and other organizations without registering with authorities. She was released and deported back to Russia in October 2019.
Some speculate that Matthew could be alluding to Judges 13:7, especially in the sense that the woman will soon conceive and bear a son. This son would also be dedicated to God by profession and vow.
Jesus was called a Nazarene, because He grew up in the town of Nazareth (Matthew 2:23).But a Nazarene is not the same as a Nazarite. The word Nazarite means "to separate," "to consecrate," "to dedicate" in a religious or ceremonial sense. A Nazarite kept a specific code of conduct to show His dedication to God (Numbers 6:2-21). This code was to:
1-Abstain from drinking alcohol "Speak to the children of Israel, and say to them: 'When either a man or woman consecrates an offering to take the vow of a Nazirite, to separate himself to the Lord, 3 he shall separate himself from wine and similar drink; he shall drink neither vinegar made from wine nor vinegar made from similar drink" (Numbers 6:2,3).
2-Abstain from drinking any product of the vine "neither shall he drink any grape juice, nor eat fresh grapes or raisins. 4 All the days of his separation he shall eat nothing that is produced by the grapevine, from seed to skin" (Numbers 6:3,4).
3-Abstain from cutting the hair on the head "All the days of the vow of his separation no razor shall come upon his head; until the days are fulfilled for which he separated himself to the Lord, he shall be holy. Then he shall let the locks of the hair of his head grow…" (Numbers 6:5-8).
4-Avoid touching dead bodies "And if anyone dies very suddenly beside him, and he defiles his consecrated head, then he shall shave his head on the day of his cleansing; on the seventh day he shall shave it …" (Numbers 6:9-12).
A person would become a Nazarite by:
Making a vow to God for a specific period of time (Numbers 6:2).
If the parents made that vow from his birth to God as in the case of Samuel's mother "And she made a vow, saying, "LORD Almighty, if you will only look on your servant's misery and remember me, and not forget your servant but give her a son, then I will give him to the LORD for all the days of his life, and no razor will ever be used on his head" (1 Samuel 1:11).
If God appoints a person to be a Nazarite as in the case of Samson, "You will become pregnant and have a son whose head is never to be touched by a razor because the boy is to be a Nazirite, dedicated to God from the womb. He will take the lead in delivering Israel from the hands of the Philistines" (Judges 13:5).
Jesus was not a Nazarite because He drank of the fruit of the vine as shown in the Last supper "Then he took a cup, and when he had given thanks, he gave it to them, saying, "Drink from it, all of you. This is my blood of the covenant, which is poured out for many for the forgiveness of sins. I tell you, I will not drink from this fruit of the vine from now on until that day when I drink it new with you in my Father's kingdom" (Luke 26:27-29). Also Jesus held the hand of a dead girl just before He resurrected her up "Taking the child by the hand, He said to her, "Talitha kum!" (which translated means, "Little girl, I say to you, get up!")" (Mark 5:41). For these reasons Jesus could not have been a Nazarite.
Check out our Bible Answers page for more information on a variety of topics.