Putin just seized the worlds largest power plant – which I foresaw in my Bond book 'The Royal Janitor'. The leader of the Russian Orthodox church – has Putin believing he is a Russian Messiah. This will not END well. For this reason, let the top leaders of all the Christian sects, gather at the United Nation and dissolve all sects, and all Christian Teaching – in order to save the world.
This goes for the Latter Day Church of Jesus Christ, that has evolved, and adopted new orthodoxy – to explain the flaws in the original Mormon church. By doing this – they are more – pure! All the other teachings are CORRUPT because they place Mary, the mother of Jesus, at his crucifixion. Mary is said to be the cousin of Elizabeth – who was old in years! How old was John's mother when her son was born – and her nephew? Was she fifty? Forty years was the life expectancy. Jesus was thirty-years old WHEN HE WAS MURDERED. He was offered up as a Yom Kippur Scapegoat. His disciples did not have a clue he was going to be crucified, and for this reason he was going to DIE FOR sins – so humanity will know ETERNAL LIFE!
I'm giving you the core of my book for several reasons….I may not have time to finish it. And, if the truth be known, The End of the World might be everted. Then, there is the pending End of Democracy by Christian Nationalists.
In this blog, I publish the ideas of many – who are asking good questions – so I can refer to them in my book. This is a GREAT QUESTION?
Why doesn't the Apostle Paul mention John the Baptist?
Perhaps realizing what Paul DID NOT DO, the Mormons – OVER DID! Study the Scapegoat and Paschal Lamb. Why are there two separate Atonements For Sins. Does the LDS church worship the Virgin Mary? Paul makes no mention of her. Why? Did this devout Jew know – THE SECRET?
When I read the Bible at forty years of age, I didn't get this IDEA that Jesus died for all our sins. Why wasn't this MADE CLEAR – from the get? Surely Mary and John's mother knew what THE MAIN MISSION WAS. Paul claims he had conversations with God, who would want to make sure Paul 'The Persecutor of the First Church' got it right – alas!
C'mon, folks! Mary – HAD TO KNOW – the fate of her son! Did she grieve, at first, then, her grief turned to joy – why her boy raized Lazarus from the dead.
Thank God! She was wondering if her son – WAS INSANE! What about John's mother? Did she brag on her son – too?
I announce I am a candidate for President of the United States! Is God -speaking to me?
John 'The Nazarite'
https://en.wikipedia.org/wiki/Scapegoat
https://www.theguardian.com/commentisfree/2011/sep/08/mormons-mary-christians#:~:text=Compared%20with%20many%20other%20Christian,we%20don%27t%20worship%20her.
John Presco – Presidential Candidate | Rosamond Press
Putin seizes Europe's largest power plant, signs laws annexing Ukraine regions despite military losses: Live updates (msn.com)
Russian President Vladimir Putin signed a decree Wednesday claiming ownership of the beleaguered Zaporizhzhia power plant even as the director of Ukraine's nuclear power company said he will assume operations of Europe's largest nuclear facility.
Why doesn't the Apostle Paul mention John the Baptist? – the archives near Emmaus (wordpress.com)
Paul and the Virgin Birth – Theologetics.org
Upon You My Fellow Servants by Linda Curley Christensen
Today, May 15, is John the Baptist Day, the day on which he appeared to Joseph Smith and Oliver Cowdery in 1829 and restored the Aaronic Priesthood. On that morning, Joseph had reached 3 Nephi 11 in the rapid process of translating the Book of Mormon. It was in that chapter that Jesus gave his twelve disciples in Bountiful the authority to baptize. Realizing that they themselves needed to be baptized, Joseph and Oliver asked of God, and the visit of John the Baptism unfolded. We at Book of Mormon Central gladly highlight the role that the Book of Mormon played in prompting this key step in the Restoration of the Gospel of Jesus Christ.
r Mormons Mary's role is less significant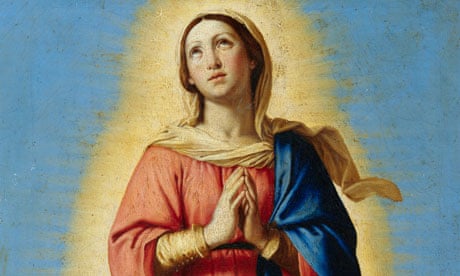 Thu 8 Sep 2011 06.13 EDT
In much of the Christian world, 8 September is recognised as the birthday of Mary, the mother of Jesus Christ. Which, as a Mormon, was news to me. Compared with many other Christian sects, Latter Day Saints don't appear to pay much attention to Mary. We revere her as the mother of Christ, celebrate her sacrifices, and honour her as we do Eve or Sarah or other heroines of the scriptures, but we don't worship her.
Date: April 20, 2012Author: Brian LePort
As I prepare my paper for this year's AAR-SBL PNW meeting I have taken interest in the role of the memory of John the Baptist as juxtaposed with Jesus that receives attention in all four Gospels and the Book of Acts. It has a prominent place in the message of these books and there are points where it seems like the authors are writing a semi-polemic against those who may be giving special honor to the Baptist (e.g. Acts 19.1-7). Yet the Apostle Paul seems to have no interest in the man, even if he is depicted in the Book of Acts as meeting people like Apollos and other disciples who identify with John's baptism. Why?
Well, there are two things that stand out as likely reasons: (1) Paul doesn't give much time to the Jesus' ministry in Judea/Galilee. He may have talked about such matters, but his letters are to established churches, and he doesn't seem to feel the obligation to tell stories from the life of Jesus to make his point. (2) He wrote to audiences who may not have known about the role of John being that they were Gentiles or diaspora Jews.
If passages like Acts 18.24-19.7 have grounding in history it seems like John was not a person whose memory had faded all that quickly. In fact, Paul is said to have met some "disciples" who knew of the baptism of John alone and the Apollos of 18.24-28 is likely the same one met in his letters. He was someone who knew of the baptism of John as well.
That works like Mark and Luke-Acts (which seem to have audiences foreign to Judea/Galilee) felt the need to address the person of John and that the Gospel of John contains a semi-polemic against John seem to indicate that John the Baptist was a relevant figure for many late into the first century (unless one dates John earlier).
Paul and the Virgin Birth
"If the virgin birth is so important to Christians then why did the Apostle Paul not mention it any of his epistles?"
The New Testament is comprised of 27 books. Of those books the Apostle Paul wrote at least 13. In those books, he mentioned many of the important doctrines of the Christian faith. In his letter to the Corinthians, he says, "For I delivered to you as of first importance what I also received, that Christ died for our sins according to the Scriptures, and that He was buried, and that He was raised on the third day according to the Scriptures…" (1 Corinthians 15:3-4)
Here we see: 1)Christ dying for our sins, 2)that He was buried, 3)that He raised from the dead. In other books Paul writes about the deity of Jesus (Colossians 2:9, Romans 1:2-5, Philippians 2:6). But he never once mentions the virgin birth. Why?
Some argue that since what may be arguably the greatest evangelist and apologist of the Christian faith didn't write about the virgin birth of Jesus that either he did not believe it or that he did not know about it. And that he was so knowledgeable it's highly improbable that the latter is true. So, did Paul just not believe that Mary, the mother of Jesus, conceived Him as a virgin?
One thing we must remember is that just because he didn't mention it doesn't mean that he didn't believe it. That's like the common argument that since Scripture doesnt speak of Jesus preaching against x, then He must not have considered x a sin. But the Bible says that "Jesus did many other things as well. If every one of them were written down, I suppose that even the whole world would not have room for the books that would be written." So just because we don't know something didn't happen doesn't mean it didn't happen. Likewise, just because Paul didn't mention something doesn't mean that he didn't believe or that it's not true.
It's, in fact, more possible that Paul did know and believe in the virgin birth. The physician, known as Luke, was a companion of Paul during Paul's second and third missionary journeys. Luke, who wrote the Gospel of Luke and The Acts of the Apostles, speaks of being there with Paul when meeting with the Jerusalem church in Acts 21. And while Paul wrote 13 books of the New Testament (14 according to some scholars), Luke's two books contain more volume than Paul's.
The reason I mention Luke is because he wrote about the virgin birth. The Gospel of Luke, chapter 1, verses 26-34 reads, "Now in the sixth month the angel Gabriel was sent from God to a city in Galilee called Nazareth, to a virgin engaged to a man whose name was Joseph, of the descendants of David; and the virgin's name was Mary. And coming in, he said to her, "Greetings, favored one! The Lord is with you." But she was very perplexed at this statement, and kept pondering what kind of salutation this was. The angel said to her, "Do not be afraid, Mary; for you have found favor with God. "And behold, you will conceive in your womb and bear a son, and you shall name Him Jesus. "He will be great and will be called the Son of the Most High; and the Lord God will give Him the throne of His father David; and He will reign over the house of Jacob forever, and His kingdom will have no end." Mary said to the angel, "How can this be, since I am a virgin?"
Here we see that Luke clearly was aware of the virgin birth. Since we know that Luke and Paul were companions for quite a while, I believe it is safe to conclude that Paul also knew of the virgin birth. Also, Paul was no stranger to airing out his disagreements as he did in Galatians 2 about Peter. Luke also writes of Paul's disagreement with Barnabas in Acts chapter 15. Therefore, I think it would be safe to assume that Paul or Luke would have written about a disagreement on the virgin conception of Jesus.
I also believe that Paul, in a roundabout way did mention the virgin birth. In the epistle to the Romans, Paul says, "Paul, a bond-servant of Christ Jesus, called as an apostle, set apart for the gospel of God,which He promised beforehand through His prophets in the holy Scriptures…" Paul, an educated man, knew the Hebrew scriptures, what we call the Old Testament. Paul calls himself a Pharisee in Acts 23:6 and Philippians 3:4-5. It was required of Pharisees to know the Hebrew Scriptures inside and out. Therefore, he knew the Old Testament book of the prophet Isaiah in which the virgin birth was first prophesied. Paul quoted Isaiah dozens of times in his writings so it wouldn't be unwise to conclude that Paul also believed in that Jesus was conceived without an earthly father.
Therefore, by Paul being a friend of Luke and knowing the prophetic book of Isaiah, I would argue that Paul indeed believed in the virgin birth of Jesus. We need to be careful about not using the logical fallacy of arguing from absence (argumentum ad ignorantiam).
For more on the virgin birth, you can read my blog here.