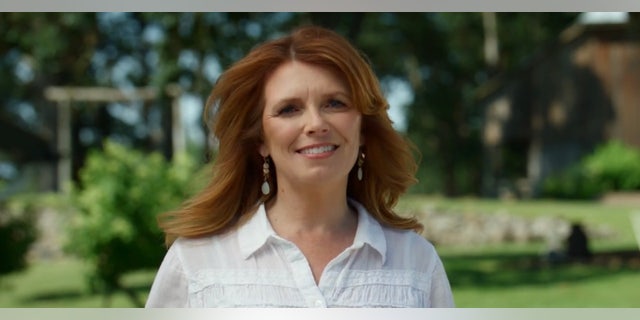 Former Oregon state lawmaker Chrstine Drazan
Dear Christine Drazen;
Franklin Graham came to Oregon and said Governor Brown needs to be saved. Graham said Muslims need to know Jesus, but – they already do! How many Christians, who are going to vote for you, know the Koran has a version of The Birth of Jesus – where he speaks from the cradle? Perhaps this miracle can be discussed in a forum so everyone can hear – the Good News?
Because Graham said "Christians need to vote" may I suggest you put together a panel of three learned Christian leaders (who live in Oregon) in order to hold several debates on Public Access Television. I have several theories I will present. I want a Muslim Scholar present to discuss what he (or she) believes is going on in this birth narrative.
I believe King Jesus will return, not by the vote, but by the Word of God. Let's give this Word a try, because American politics are proving very divisive. Many believe we are on the verge of a new Civil War. Maybe Graham will appear – to save America?
I ran for Governor of Oregon to put forth my Biblical knowledge – because there are – signs!
John Presco
President: Royal Rosamond Press
"Peace on me the day I was born, and the day I die, and the day I shall be raised alive! Such was Jesus, son of Mary: (this is) a statement of the truth concerning which they doubt."
Christians need to vote. "If the church went to the polls and voted, you could turn this state around. The enemy out there thinks the church is asleep."
DETAILS
Here are two Christian fables that Muhammad heard of, and then recited into the Qur'an.
Franklin Graham seeks prayer for Oregon Gov. Kate Brown (statesmanjournal.com)
Syriac Infancy Gospel – Wikipedia
The Birth of Jesus and his Speech in Cradle (islam101.net)
Muhammad, the Qur'an, and Christian Sources (answering-islam.org)
Abstract
Muhammad used several sources as information for his recital of the Qur'an. One of these sources were the fables of the Christians living in and nearby Arabia at that time. This paper describes two of the Christian fables Muhammad recited into the Qur'an.
1) JESUS SPEAKING FROM THE CRADLE
He shall preach to men in his cradle and in the prime of manhood, and shall lead a righteous life.
Sura 3:46.
Another reference to this is Sura 19:28-34:
"O sister of Aaron! Thy father was not a wicked man nor was thy mother a harlot. Then she pointed to him. They said: How can we talk to one who is a child in the cradle? He said: "I am indeed a servant of Allah. He has given me the Book and has made me a prophet. And has made me blessed wheresoever I may be, and has enjoined upon me prayer and almsgiving so long as I remain alive, And (has made me) dutiful toward her who bore me, and hath not made me arrogant, unblest. Peace on me the day I was born, and the day I die, and the day I shall be raised alive! Such was Jesus, son of Mary: (this is) a statement of the truth concerning which they doubt.
Trump-supporting Evangelical leader and part time anti-Muslim activist Franklin Graham is once again spewing hate of Muslims in the name of Jesus. If ISIS were holding a fantasy draft of people who could best help them start the holy war they dream of, Graham would clearly be taken early in the first round.
Graham's latest bit of beyond-ignorant comments came over the weekend when he took a break from defending Trump's response to the white supremacist terror attack in Charlottesville to lash out against all Muslims after the horrific incident in Barcelona. Graham, who in the past has called Islam "a very wicked and evil religion," began by warning of the "spread of the dark and dangerous teachings of Islam" and claiming that Islam is a religion that controls its followers by use of "fear and intimidation." Graham then tried to appear fair by noting that there are "millions" of good Muslims, but he added that these "good Muslims" are trapped in our faith and "can't leave the religion." (BTW there are over a billion Muslims so he's really telling you be afraid of just about every Muslim.)
The cherry on the Graham's hate sundae was his prescription for how he wants to save us poor Muslims from our wayward path to the dark side: "I pray that Muslims everywhere will come to know Jesus Christ, the Son of God who loves them and can truly set them free."
These comments again expose Graham's lack of understanding of Islam, but the last one about Muslims need to find Jesus is truly astounding. Here's some breaking news for Graham: Muslims already "know" Jesus, and we love him.
"To put it bluntly, you cannot even be a Muslim if you don't both believe in and love Jesus (peace be upon him)," well-known Imam Omar Suleiman and President of Yaqeen Institute for Islamic Research explained by email while at an airport waiting to board his flight to Medina, Saudi Arabia to go on hajj (pilgrimage.) Suleiman continued, "Muslims share the love of Christ with their Christian brethren while still upholding a unique understanding of monotheism that is shared with Judaism."
Evangelist Franklin Graham Tells an Oregon Crowd That Gov. Kate Brown Needs to Be Saved
Graham's visit to Canby carries some political weight, and draws a flock of 12,000.
By Aaron Mesh
August 08, 2018 at 5:32 am PDT
Franklin Graham came to Canby last Sunday on a mission to save the soul of Oregon—or at least upend its election results.
The famed evangelist and son of Billy Graham preached to a crowd of more than 12,000 at the Clackamas County Fairgrounds. It was the third sermon on Graham's seven-city swing through Oregon and Washington. (He made previous stops in Medford and Bend, and he told a Canby Herald reporter he had slipped incognito into the crowd at the previous day's Patriot Prayer protests.)
Graham's visit carries some political weight. In California, his election-year crusades are seen as a stalking horse to mobilize evangelical voters and gain traction for conservative candidates.
And in his Canby sermon—attended by WW; the topic was Sodom and Gomorrah—Graham wasted no time before wading into politics. He opened with an exhortation for evangelicals to run for office and defy the "progressives" who he said were bringing pornography into public-school classrooms. "Secularism and communism are one and the same," he said. "They are godless forms of government."
He was subtler in discussing the Oregon governor's race, which polls indicate is a tossup between incumbent Democratic Gov. Kate Brown and Republican challenger Rep. Knute Buehler of Bend. In fact, Graham performed a sophisticated feat of verbal jujitsu on the governor that would impress the most passive-aggressive Portlander.
Here's what he said.
Christians need to vote. "If the church went to the polls and voted, you could turn this state around. The enemy out there thinks the church is asleep."
Christians need to vote for people who will support Christians. "I'm not here to tell you who to vote for, what party or anything like that. I'm just saying vote. We need to vote for candidates who are going to defend not only our Constitution but who are going to defend our religious freedoms."
Kate Brown isn't a Christian. "Let's pray for your governor, Gov. Brown. Wouldn't it be something if she got saved? Amen.…We pray for Kate Brown. And Lord, I pray that she would come to know your son Jesus Christ as her lord and savior one day."
While Muslims don't view Jesus as the son of God, New York City based Imam Shamsi Ali explained that, "Jesus is one of the central figures and a 'mighty prophet' in Islam, together with Mohammed, Abraham, Noah and Moses."
Islam is one of the three Abrahamic faiths along with Judaism and Christianity and these three religions are intertwined. While it may come as a surprise to some that Jesus is a very important part of Islam, I'm sure Graham—a man who has been studying religion for decades—is very likely aware of the truth but has chosen to mislead his followers.
So why is Jesus important to Muslims? Well as Edina Lekovic of the Muslim Public Affairs Council explained, "Both Jesus and his glorious mother, the Virgin Mary, are sacred and revered figures, and their stories are shared in great depth in the Quran." In fact, as Imam Ali noted, Jesus is mentioned more frequently in the Quran than the Prophet Mohammed, and there are two chapters dedicated to the Virgin Mary that praise her as being "chosen above the women of all worlds."
Lekovic added, "Along with 1.5 billion other Muslims, I'm inspired by Jesus and the Virgin Mary's sacrifice, devotion and unshakeable belief in God and service to humanity." That's why my cousin and countless other Muslim women are named "Mariam" after the Virgin Mary. Same goes for why there are Muslims named "Issa," which is Arabic for Jesus.
I wish we could simply laugh off Graham's bigotry and ignorance but we can't. He's part of Trump's Evangelical council. In fact, Graham was calling for "total and complete ban" on all Muslims coming to the United States long before Trump did in December 2015 and may have actually been Trump's inspiration for this.
And worse, Graham is otherwise misleading good Christians to hate Muslims. Graham, in addition to spreading lies about Islam and suggesting that President Obama may be a secret Muslim, has even fought against American Muslims having the same religious liberty as those of other faiths. We saw that in 2015 when Duke University had decided to allow a short one-minute call to prayer on Fridays from the school chapel. Well that one minute was one too much for Graham.
Graham took to Facebook, writing first that "the followers of Islam are raping, butchering, and beheading Christians, Jews, and anyone who doesn't submit to their Sharia Islamic law." Once again Graham makes no distinction between the extremists like ISIS as opposed to mainstream Muslims. He then called on his followers to contact Duke University to rescind their promoting of "religious pluralism," as he put it. Apparently many of Graham's flock followed his words and called Duke resulting in the school cancelling the call to prayer.
And the responses to Graham's latest Facebook post demonizing Muslims shows us again how he's radicalizing good people to hate. One of his fans wrote in response to Graham's diatribe about Islam, "AMEN we need to wake up before this satanic religion consumes America." Others commented, "Fight Islamic Communism and those individuals who wish to subjugate our country to this totalitarian rule" while another lumped in Muslims with the anarchists: "Islam is also working through antifa's war against America."
Thankfully, there were also comments from self-identified Christians standing up to Graham's words such as, "You're disgusting! Too bad you're not a decent man and good Christian like your father." While others denounced Graham as "an unabashed religious bigot – scary!"
Being a person who greatly admires Jesus and his teachings, I feel confident in saying that those pushing back against Graham's hate truly represent what Jesus stood for. While Graham's hateful words are the opposite- they are a horrible perversion of Jesus's philosophy. It's no different than when we see radical Muslim clerics pervert Islam for their political agenda. And just as Muslims have and must continue to denounce those extremist voices in our community, my hope is that even more Christians denounce the hateful teachings of the Franklin Graham's in America. That is what Jesus would've done.
Oregon Governor Explains Her Spiritual Beliefs After Franklin Graham Speech
By Jeff Mapes (OPB)
Portland, Ore. Aug. 9, 2018 4:53 p.m.
Oregon Gov. Kate Brown says she believes each of us has a "spirit living within us," and she cited yoga and meditation as being central to her life.
The governor talked about her religious beliefs after prominent evangelist Franklin Graham said at a Canby rally Sunday that he was praying for Brown to someday "know your son Jesus Christ as her lord and savior."
THANKS TO OUR SPONSOR:
Brown was asked about Graham's comments, first reported by Willamette Week, during a telephone call with reporters Thursday.
THANKS TO OUR SPONSOR:
"I believe that each one of us has a spirit living within us and we have to acknowledge the spirits within all of our human beings," she said. When asked if she went to church or has a practice, Brown replied, "I have a meditation practice and I'm a yogi."
Later, the governor clarified that she didn't see being a yogi — which she said means someone who practices yoga — in religious terms. When asked if she would regard herself as agnostic, Brown said she did not.
"I believe very much that each of us is spiritual beings," she said. "And that's how I see the world. For me, it's about [being] on a path of treating human beings with respect, and that I want to make sure that that's honored in my work and my day-to-day life."
The Democratic governor's beliefs are not uncommon in Oregon, one of the nation's most unchurched states. A 2016 Gallup poll found that 29 percent of the state's adults regarded themselves as very religious, tied for fifth lowest in the country.
Graham, the son of evangelist Billy Graham, preached at Donald Trump's presidential inauguration and regularly talks with him. He's brushed aside questions about Trump's personal morality, saying he needed to give him the benefit of the doubt.