I am destined to save the Oregon Shakespeare Festival from a black woman from Oakland.
Rosamond Press
Underground radical newspaperWillamette Bridgecelebrated the opening of the Fred Hampton People's Free Health Clinic in 1970. TheWillamette Bridgehad connections with the Black Panthers, draft resistance, and radical groups, and it offered a forum for the Women's Liberation, Gay Rights, and Environmental movements.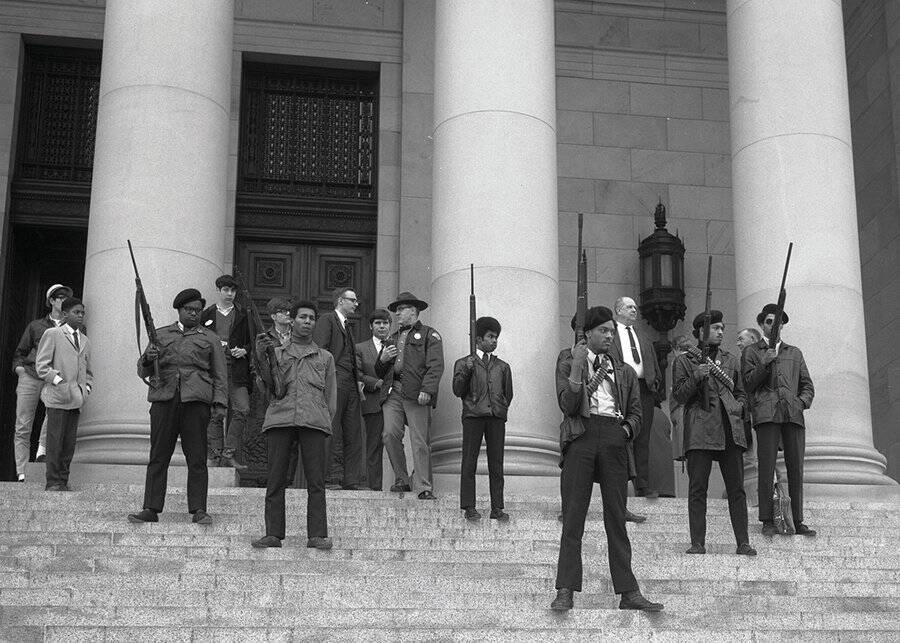 The practices of Malcolm X help lay the philosophical groundwork for the Black Panther Party. Indeed, Malcolm X held an "any means necessary" approach to the fight for equality, a tenet he famously underscored in his "it's either the ballot or the bullet" 1964 speech on African-American voting rights.
Posted onSeptember 15, 2022byRoyal Rosamond Press
The Eugene Black Panther Party membership was about 20 members with 15 underground members. Howard Anderson was the Captain and Ray Eaglin, the General.
Photo Information From left to right:
Oliver Patterson – from outside California, perhaps one of the…
View original post 4,874 more words