Here are the Good Ol Days, where issues were based on reality. Giving Trump a Special Master – is the end of American Culture. No way does this gift – SERVE JUSTICE! God is offended! Did the God of the Jews – really want His alleged Son – crucified?
Rosamond Press
Above is a member of Donald's NASCAR Glee Club plum-tuckered out from over-tweeting. This is not a sport! Here is a real sport!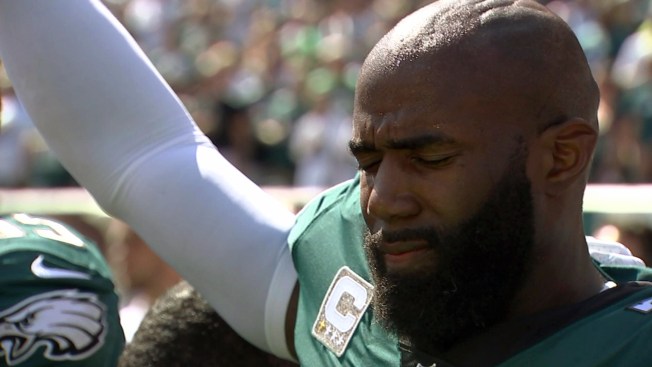 "Philadelphia Eagles players stood arm in arm, joined by their coaches as well as owner Jeffrey Lurie, during the singing of the national anthem at the team's home opener Sunday."
I have lived in Springfield for ten years. LaGarrette Blount, and about five fellow Ducks, were my neighbors. Blount played for the Patriots, and is now with the Philadelphia Eagles. To hear the alleged President of all the people, make racial slurs towards black players – is an outrage!
"It was understood we were going to be united," said Torrey Smith, Eagles wide receiver. "And our owner was down there as well, so I think that says a lot about him– the man he is and the change he's trying to create in this city."
View original post 5,142 more words