For several days I have been in a quandary over my links to Amazon. I realized I owned SOLUTIONS for the critiques The Giant Consumer Computer is getting in regards to owning Tolkien's Ring. My newspaper-blog has BEEN SILENCED after reading the reviews of Amazon's ownership, and, first flight of Pure Fantasy? I could see Amazon has painted itself in a corner – like they did with James Bond. I can un-paint them, but, what's in it for me? Naming price -gives away my hand.
I had a problem with the two Giant Guardians giving what looks like a Nazi salute. The Marines on earther side of our President and First Lady have been declared Nazi-ish. Is this – a white thing?
Donald Trump has thrived on doing The White Thing! His white followers – love him for this. He is forgiven of all sins as long as he says…
"I love white people. I don't love other races. I will do my best to serve the White Race – only!"
That's it! No more problems with the Giant Saluting Nazis. If it makes you feel good about your race, and thus yourself – salute away!"
With this Declaration – The Gideon Computer – has come true! I am not going to tell you how. I got the ending of my book, and will finish it – and publish it!
Trump dumped on Zuckerberg last night – because Mark CANCELED Donald. The Don has his No.1 Enemy that he had come to the White House last week – and kiss his ass! A Bob Dylan song comes to mind. We are all stuck inside the Gideon Computer. I know THE WAY – out.
John of The Way
Trump Said 'Weirdo' Mark Zuckerberg Joined Him at the White House 'Last Week' (businessinsider.com)
Former President Donald Trump said at a Saturday rally that Meta executive Mark Zuckerberg joined him for dinner at the White House "last week," despite having been out of office for more than a year and a half.
At a Pennsylvania rally supporting senate candidate Dr. Mehmet Oz and gubernatorial candidate Doug Mastriano, the first since the FBI searched his Mar-a-Lago residence, Trump briefly fixated on the chief executive of Facebook's parent company.
"Last week, the weirdo — he's a weirdo — Mark Zuckerberg came to the White House, kissed my ass all night," Trump said during the speech, going on to mimic their alleged conversation: "'Sir, I'd love to have dinner, sir. I'd love to have dinner. I'd love to bring my lovely wife.' All right, Mark, come on in. 'Sir, you're number one on Facebook. I'd like to congratulate you.' Thank you very much, Mark. I appreciate it."
Trump has previously made similar comments about Zuckerberg. Last year, following his suspension from Facebook, he said the executive "used to come to the White House to kiss [his] ass" and called Zuckerberg "sick" for deplatforming him.
Amazon delays The Rings of Power ratings to combat fake reviews
Move comes amid 'anti-woke' backlash to diverse casting in Lord of the Rings prequel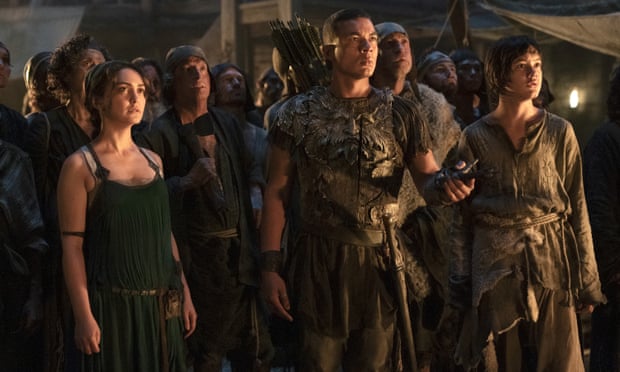 Amazon has started delaying user reviews posted to its video-streaming service by up to three days to tackle fake ratings.
The move is an effort to tackle a spree of "review bombings" driven, in part, by an "anti-woke" backlash to the diverse casting in the company's Lord of the Rings prequel series, The Rings of Power, which features non-white actors cast as elves and dwarfs.
On review aggregator site Rotten Tomatoes, the show has an 84% average rating from critics, but a 38% average audience score. Even on IMDb, the film and TV site owned by Amazon, the show has attracted 17,500 one-star ratings, 25% of the reviews for the title, although many of them have been disregarded by the site's "weighted average" ratings, which attempt to downrate "unusual voting activity".
The company also has another weapon against review-bombing: users cannot post a review of The Rings of Power until they have watched the show. As a result, the first reviews should appear on Monday morning, 72 hours after the first episode aired at 2am UK time on Friday.
Review bombing, positive and negative, has become a fact of life for media franchises with large, dedicated and often unruly fanbases, who use sites such as Metacritic and Rotten Tomatoes to leave messages in huge quantities, dragging down ratings and occasionally having a knock-on effect on the commercial success of the production.
The campaigns can be triggered by anything from a backlash against casting decisions (a 2016 Ghostbusters remake was review-bombed for its all-female stars) to complaints about geopolitical slights (the video game Life is Strange: True Colours was review bombed by Chinese players for a blink-and-you'll-miss-it inclusion of a Tibetan flag).
In taking action against fake reviews for its own multimillion TV show, however, Amazon risks charges of hypocrisy over its policing of reviews elsewhere on the e-commerce site. A Which investigation this year "found that there are still unscrupulous businesses exploiting weaknesses with Amazon's review system," said Rocio Concha, the consumer rights group's director of policy and advocacy, "leaving shoppers at risk of buying products boosted by thousands of bogus five-star reviews."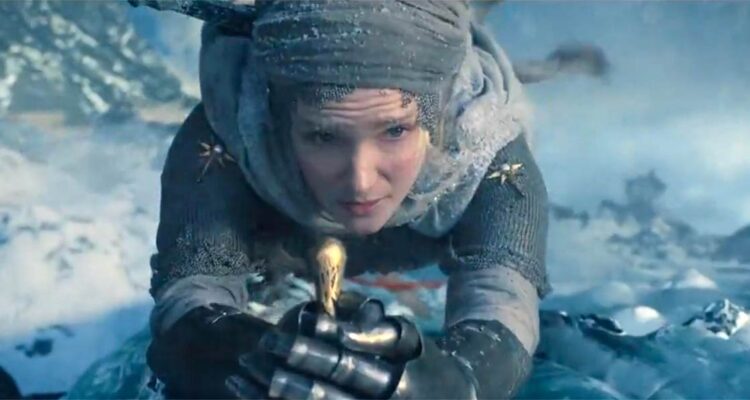 'Lord Of The Rings: The Rings of Power' Review-Bombing Leads Amazon To Suspend User Ratings Amid Record Viewership
September 3, 2022 6:00 pm
Amazon has suspended user ratings for Prime Video's blockbuster fantasy series "The Lord of the Rings: The Rings of Power" due to targeting of the show by "review bombing" trolls, according to a new report over at The Hollywood Reporter.
A source told THR that user reviews for "The Rings of Power" are being held for 72 hours to ensure their legitimacy and keep trolls at bay, adding that the policy is one Prime Video started this summer on all of its shows to avoid instances of "review bombing" — i.e. a coordinated effort by a large number of users to post negative reviews of a film or TV series based on a perceived cultural and/or political stance taken by the filmmakers.
READ MORE: 'The Lord Of The Rings: The Rings Of Power' Review: Massive Production Gets Off To A Promising Start
Since its cast was first announced earlier this year, "Rings of Power" has been slammed by some online trolls who claim the show's creators betrayed the vision of Peter Jackson's largely-white original films by casting a set of racially-diverse actors, among other complaints. In response to that racist critique, executive producer Lindsey Weber told Vanity Fair in February, "It felt only natural to us that an adaptation of [author J.R.R.] Tolkien's work would reflect what the world actually looks like. Tolkien is for everyone. His stories are about his fictional races doing their best work when they leave the isolation of their own cultures and come together."
Notably, Amazon hasn't applied the same user review policy to its subsidiary IMDB, where "Rings of Power" — which has been largely well-reviewed by critics — currently boasts an average user rating of 6.5/10 based on 57,000 reviews. That's better than at Rotten Tomatoes, where the series currently has an Audience Score of 37% from 13,121 user ratings versus an 84% "Fresh" rating from critics. (The Playlist's review of the series was largely positive, with Brian Tallerico calling it "epic fantasy storytelling…that not only shows its oversized budget but allows its world to feel expansive and deep, even if it sometimes feels like we already know our way around it.")
Fall 2022 TV Preview: Over 45 Series To Watch
Review-bombing certainly isn't a new phenomenon. For years, films and TV series — mainly those with racially diverse and/or female-fronted casts — have been subject to the unfortunate practice, from the all-woman 2016 remake of "Ghostbusters" to The CW's "Batwoman" to 2017's "Star Wars: The Last Jedi" and, most recently, Marvel's "She-Hulk: Attorney At Law," which currently has an Audience Score of just 50% on Rotten Tomatoes (an improvement over a 36% score last week) despite boasting a strong 87% "Fresh" rating from critics. But Amazon's strategy of holding user reviews until they can be vetted is a rather novel approach to the problem that could potentially inspire other companies to do the same in the future.
Vocal minority aside, the backlash doesn't appear to have hurt "Rings of Power" in terms of popularity with viewers. On Saturday, Amazon took the unprecedented step of revealing viewership data for a Prime Video series for the first time ever, claiming the show's first two episodes drew 25 million viewers globally in the first 24 hours following their debut, a record for the streaming service.
Watch "The Lord of the Rings: The Rings of Power" trailer below.