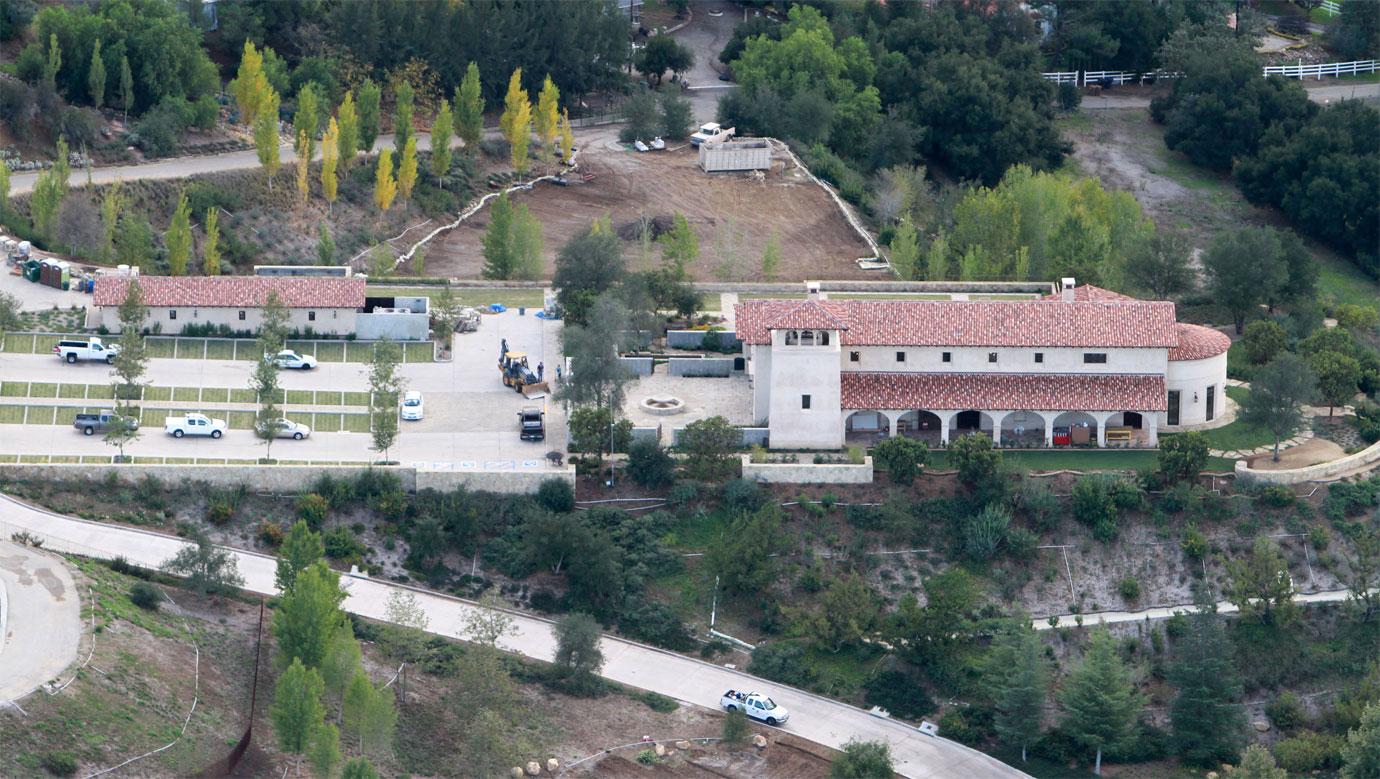 I'm going to try and contact the Royal House of the Netherlands to see if they want to bring the Star of 'The Royal Janitor' with them when they come to California where I want to build Bondland. Perhaps they would want a Bondland in Holland? Why not a Dutch Bond movie? Bondland will recreate all kinds of harrowing rides!
The reason King Willem-Alexander won't be joining Queen Maxima on trip to US (msn.com)
Every Royal in the World is concerned about the Top Secret Documents Trump hoarded in his private residence. The lives of royals have always been threatened. This is why they have bodyguards, and live in castles.
"There's always trouble!" says Victoria Bond in my first chapter I posted. Scroll down to see my post on Tim LaHaye, the Garu of Ginni Thomas who was at the Jan. 6th. rally. In the old days Royal Houses would fight over me – to get The Royal Seer- on their side!
Mel Gibson built The Church of The Holy Family – in Malibu! God is co-authoring this script. I do not have a Supreme Villain – yet! How about….
"Lord Ronald MacFrump the third stays three nights at Mar-Largo and is shown countless Top Secrets stored in The Twelve Boxes of Trump. There is much dirt on Royals.
"This might interest you. This is the genealogy of Jesus and Mary Magdalene – and the real codex! Brown made his shit up!"
A warrant is issued for the ex-president – who flees to Mel Gibson's Church after being offered SANCTUARY!
"Did you bring the Royal Genealogy?"
Of course!"
"Who is this?"
"This is my Special Master. They wouldn't give me one, so I chose him!"
"What!!! No one trusts – this guy! No one!"
Republicans made a big mistake putting Mr. Showbusiness in the White House. Reality as we knew it – has suffered! Writing him out of the script is only possible – if you write him into a new script! I volunteer to write a movie script starring Donald. You got a guaranteed audience!
Donald's movie begins at the Lincoln Memorial where a Tribal Shout-down takes place. The Trump Clan joins in, along with guests at the Trump Hotel lodged in the old Post Office. The Evil Washington Archivists – are taking pics and notes!
John Presco
https://en.wikipedia.org/wiki/House_of_Orange-Nassau
The reason King Willem-Alexander won't be joining Queen Maxima on trip to US (msn.com)
Church of the Holy Family (Agoura Hills, California) – Wikipedia
Mel Gibson: The man without a pope – Where Peter Is
"Hi there in Chicago, Mel here. The voice crying out from the wilderness of Malibu to lend that voice to your support and encouragement at your rally today for the Coalition for Canceled Priests. It is not hard to believe that there is now such a thing, as personally I've known many priests who have been canceled.
"Hi there in Chicago, Mel here. The voice crying out from the wilderness of Malibu to lend that voice to your support and encouragement at your rally today for the Coalition for Canceled Priests. It is not hard to believe that there is now such a thing, as personally I've known many priests who have been canceled.
Mel Gibson's church valued at 42m dollars – Oneindia News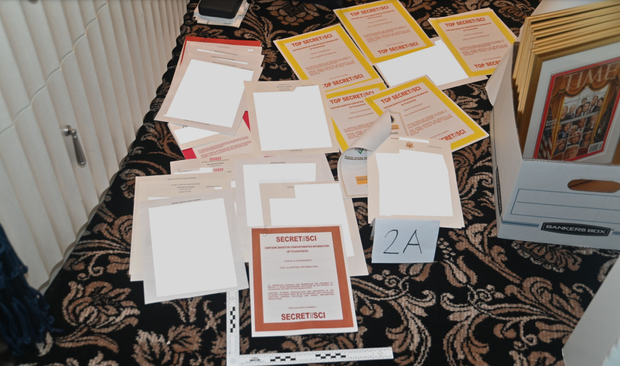 Photo submitted in Aug. 30 Justice Department filing
"Scam to rig elections": Tom Cotton fumes over Sarah Palin loss as GOP fans cry "stolen election" (msn.com)
GOP In Disarray Over Picture Proof Of Classified Docs At Trump's House (msn.com)
King Willem-Alexander of the Netherlands will no longer be accompanying Queen Maxima to the United States this month. The royal couple was set to visit Texas and California together in September, but the Dutch Royal House announced on Sept. 1 that the King, 55, will be unable to join his wife on the upcoming working visit.
RELATED:
According to the Royal House, the decision was made on doctor's advice. "The King is recovering from pneumonia and air travel at this time could impede a full recovery," the Royal House said in a statement. "The King's commitments in the Netherlands will not be affected by this decision and will go ahead as planned, albeit on a more limited scale."
King Willem-Alexander will no longer travel to the US with Queen Maxima in September© Provided by ¡Hola!
Queen Maxima will still travel to the states for the working visit taking place between Sept. 6 and Sept. 9. The royal mom of three and members of the government will be stepping in for the King in his absence, per the Royal House.
It was announced in late April that the King and Queen would be paying an economic working visit to California and Texas to highlight the "Kingdom's excellent economic relations" with the two states. The royals were scheduled to travel to San Francisco and Silicon Valley in California, and Austin and Houston in Texas. The Royal House noted on Sept. 1 that an updated program will be announced in due course.
Posted on January 22, 2019 by Royal Rosamond Press
Jon 'The Seer' saw it coming in his Ian Fleming novel 'The Royal Janitor. All Catholic leaders are aware of the battles between the Catholics and the Protestants. The Colonel's Crazies dress like Scottish Warriors who followed Wallace into battle. They paint themselves half-blue and have seen Wallace and his men INTIMIDATE the enemy. When the Native American Warrior approached them, drumming, their blood boiled. They wanted – blood! How many teachers at Covington know Mel Gibson is a radical Catholic?
John Presco
https://www.lastampa.it/2012/01/13/vaticaninsider/braveheart-was-a-true-catholic-hero-d6o5wYy0zd1EXU1WSr73rK/pagina.html
https://www.huffingtonpost.com/2009/04/16/mel-gibsons-church-inside_n_187904.html
According to the Catholic website, Gibson's film is important in that it taught the whole world the story of the Scottish leader who led his fellow nationals in the rebellion against English occupation. However, it missed out one fundamental fact about the figure of Braveheart: his Catholic faith.
Since his birth in 1270, the young nobleman, Wallace, received a Catholic education. His career was allegedly church oriented: he was educated by the Augustinians and the Benedictines and apart from his mother tongue, Gaelic, he also spoke English, French, German and Latin.
The actor has been very vocal about his "traditionalist" views, adhering to the Roman Catholic faith as it was understood before the "modernization" by the Second Vatican Council of 1962-1965. ''I go to an all-pre-Vatican II Latin mass," he told USA Today in 2001. "There was a lot of talk, particularly in the '60s, of 'Wow, we've got to change with the times.' But the Creator instituted something very specific, and we can't just go change it.''
So in 2003 the actor decided to help change things back to the way they were, building a chapel in Malibu, Calif. — The Church of the Holy Family. Tucked away in the tree-covered mountains of Agoura Hills, 30 miles northwest of downtown Los Angeles, the rustic church, unaffiliated with the Roman Catholic archdiocese, has a foot-tall crucifix on the altar and the priest keeps his back to the parishioners as he performs mass every morning entirely in Latin. In church, women must wear head coverings.
Posted on April 19, 2018by Royal Rosamond Press
Being part Dutch, and able to trace her lineage to William The Silent, got Victoria Bond an invite to march in the Orange Parade. But, when she insisted she play her 'Contraption', some of the most diplomatic folks of the Isles slithered up to her, and, as calm as can be, tried to talk her out of it.
"There will be trouble!"
"What kind of trouble? There's always trouble. I'm not giving up my pipes – mon! That would be like me, asking you, to give up your nuts. Coo'mon! Drop em!"
Jon Presco
Copyright 2018
Posted on April 12, 2012by Royal Rosamond Press
Yesterday I posted on Tim Wallace-Murphy's facebook a photograph of my good friend, Ed, whose mother was a Wallace kin to the Cavanaghs. Both families were members of the Plymouth Brethren in Dublin. I have been corresponding with Ed's brother, Randall, who sent me a portion of his family genealogy. He just moved and is looking for the letters that go with that speak of the Brethren from which a huge Biblical prophecy has arisen, and generated millions of books authored by Tim LaHaye that have given rise to a righteous Army that has taken over the Republican Party whose candidate for President is a Mormon, who are baptizing the dead and splicing them to their massive genealogy!