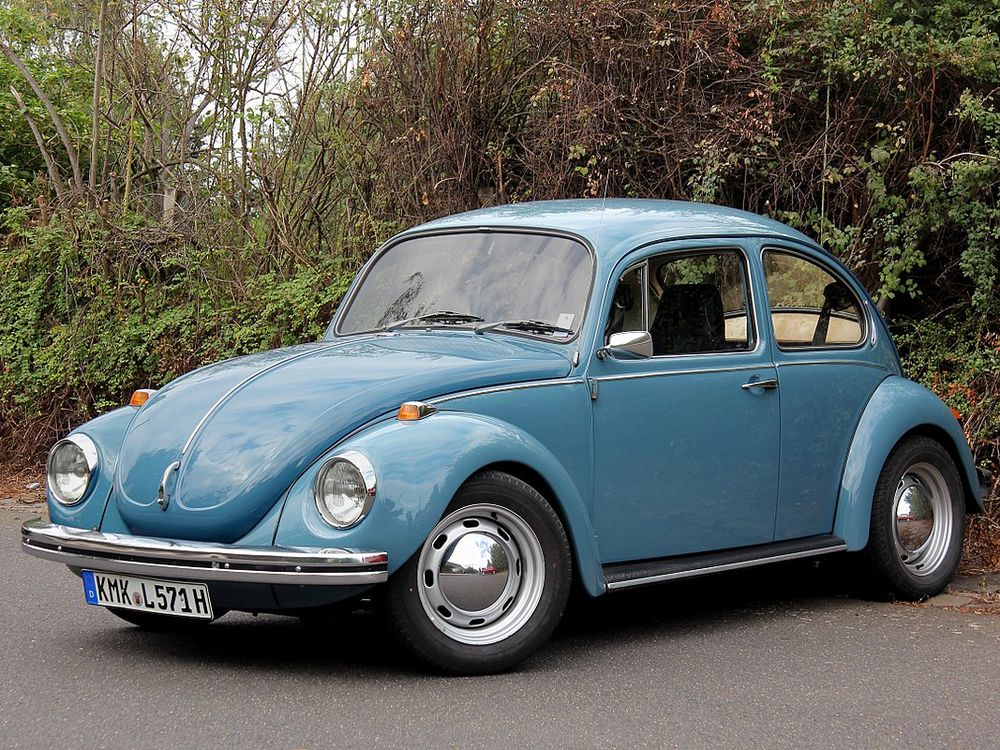 The VW Beetle is retiring Wikimedia/
US Navy chief defends plan to scrap troubled warships even though some are less than 3 years old – CNNPolitics
"The decision amounts to an embarrassing admission that some of the Navy's newest ships are not fit for modern warfare."
I awoke from my Old Man Nap and went to my computer to design a radical electrical car I call
THE PORTLAND
The Portland will be made of real steel salvaged in our fabulous Oregon salvage yard. The U.S. Government will GIVE a Portland to every High School Graduate who registers to vote – AND VOTES! If you take out a Student Loan, you are given a Free Portland. If you come from a poor family, get a job and then vote – you get a FREE ELECTRIC-POWERED PORTLAND – that is an exact replica of the Volkswagen Beetle!
I am seventy-five. Graduates from my High School got a job bagging groceries at Safeway, and were driving new cars their parents co-signed for. You could buy a Ford or a Chevy for $1,800 bucks. This is when America – was truly great!
California will no longer sell gas-powered cars. This is a big problem for the The Poor who have always bought used cars for a couple of hundred bucks. You are not going to find used electrical cars for that price. You will find more homeless people – out of work – because they can't get to work!
The Portland will have free phones and built in Wi-Fi so job-seekers can connect to employers. The Portland will be powered by..
BIDEN LIBERTY MILLS
Register to vote, and get in line for…..YOUR FREE PORTLAND!
"Why can't we get what we want?"
John Presco
California Will No Longer Sell Gas-Powered Cars (msn.com)
California is making a bold statement in regards to where it stands in relation to its commitment to be a part of the global transition to electric vehicles. The state has asserted its intentions to completely ban the sale of new gas-powered cars by the year 2035. This is a maneuver that could serve as a beacon for other states to follow in its stead.
Details pertaining to California's all-out ban of gas-powered cars are expected to be more clearly outlined in the coming days. However, available information suggests that the phase-out of gas-powered cars will occur in stages. The California Air Resources Board asserted that by 2026 it is aiming for 35% of all newly purchased passenger cars to produce zero emissions. It intends to nearly double that figure to 68% by 2030. The agency's target year of 2035 would elevate that requirement to 100%.
(CNN)The chief of the US Navy defended the service's plans to scrap nine relatively new warships in the coming fiscal year even as the service tries to keep up with China's growing fleet. Three of the littoral combat ships slated for decommissioning are less than three years old.
Chief of Naval Operations Admiral Michael Gilday told the House Armed Services Committee Wednesday that the anti-submarine ships could not perform their primary mission.
"I refuse to put an additional dollar against a system that would not be able to track a high-end submarine in today's environment," Gilday told the committee. He said the main reason for the early retirement was that the anti-submarine warfare system on the ships "did not work out technically." The decommissioning of the ships would save the Navy approximately $391 million, according to the service's proposed FY23 budget.
But that recoups only a fraction of the cost of the nine littoral combat ships, which totaled about $3.2 billion.
The USS Indianapolis, USS Billings and USS Wichita were all commissioned in 2019, which means the Navy plans on decommissioning ships that are only a fraction of the way into their expected service life. The Navy also plans to retire six other littoral combat ships, all of the single-hull Freedom-variant, as opposed to the trimaran Independence-variant. Both variants can achieve speeds of 40+ knots.
Under a 2016 Navy plan, the Freedom-class variants were all homeported Mayport, Florida, mainly for use in Atlantic Ocean operations. The Independence-class variants were homeported in San Diego, and designated for mainly Pacific operations.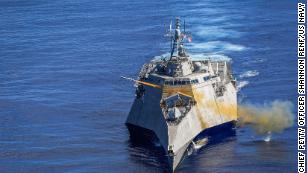 In the turbulent South China Sea, the US Navy bets on a troubled warship The decision amounts to an embarrassing admission that some of the Navy's newest ships are not fit for modern warfare.